A city apartment with a compact balcony may not be much but it is your only slice of outdoor space at home. Not every city pad has a roof terrace, but many do have a balcony to make up for it. These external extensions have the potential of being the most sought-after leisure spots at home. How you decide to design your balcony depends on the space available and how you choose to utilise it. Therefore, from landscaped lawns to luxury furniture, our round-up of outdoor balcony design ideas cover every style you might want to try.
Best Outdoor Balcony Design Ideas
#1: Wicker Furniture & Turf Garden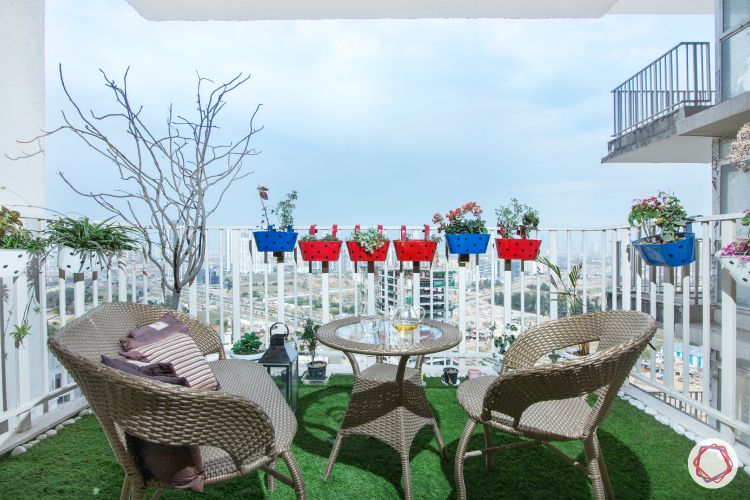 For an apartment balcony as open as this one, a wicker chair set serves as a weather-resistant option. Furthermore, a patch of green can provide ample space for trying your hand at growing a vegetable garden. A small outdoor balcony design might not lend you that opportunity. Don't fret, we've got you covered! Opt for rail planters to grow herbs and vegetables by utilising the space on the railing.
#2: Wooden Furniture & Green Wall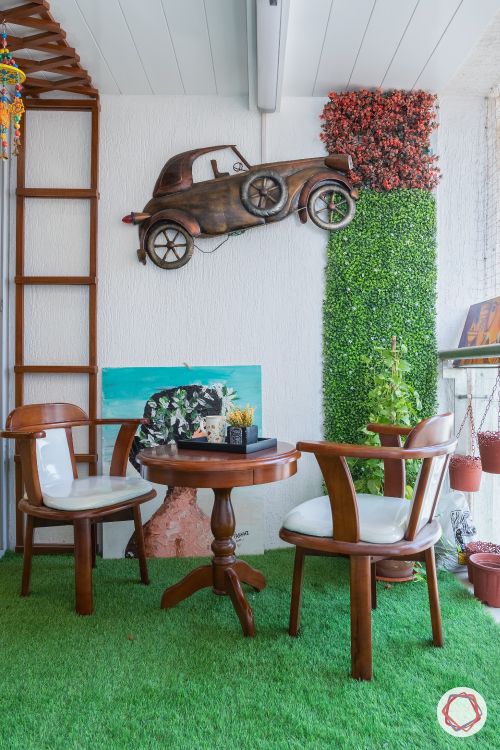 The best way to begin with an outdoor garden balcony design is to think of it as a cosy living room. So, don't shy away from choosing wood furniture. Paint and various varnishes can protect it from rain and sunlight. Furthermore, a few stylish wall mounts, a green wall and a grass carpet makes it more colourful and lively.
ALSO READ: How to Set Up a Stunning Balcony That is Low Maintenance?
#3: Waterproof Furniture & Vertical Garden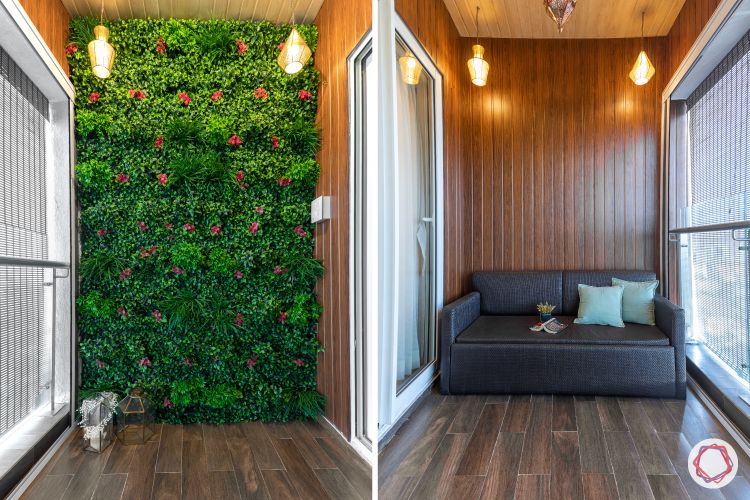 Before you discard your worn-out sofa, consider refurbishing it into a waterproof and weather-resistant piece for your outdoor balcony design. Furthermore, don't neglect your walls. Think about adding a vertical garden at one end so that you can add flower pots and plant vines to it. Renovated into a deck, this balcony design apartment is ideal for meditation sessions or even hosting a party.
#4: Daybed Swing & Vertical Garden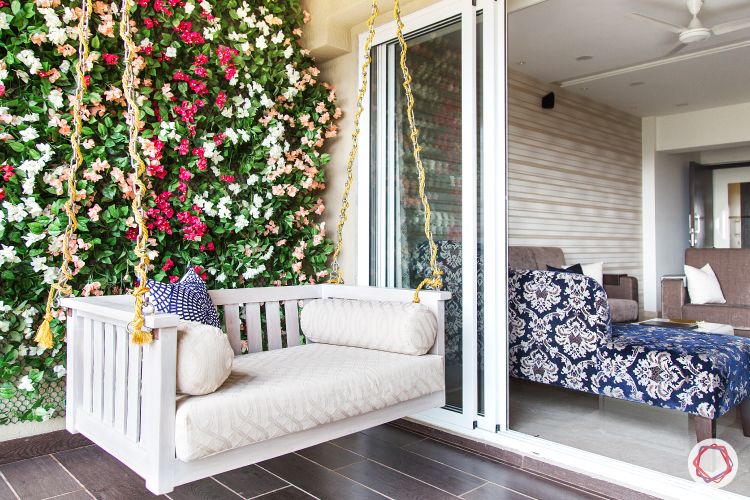 Embrace a compact balcony's minuscule footprint at home. If designed properly, a balcony with a hanging daybed can give you an oasis of calm amidst the bustling city. Therefore, the picket white swing in the balcony looks resplendent with the pretty bougainvillaea as the backdrop.
#5: Wicker Furniture & Plant Screen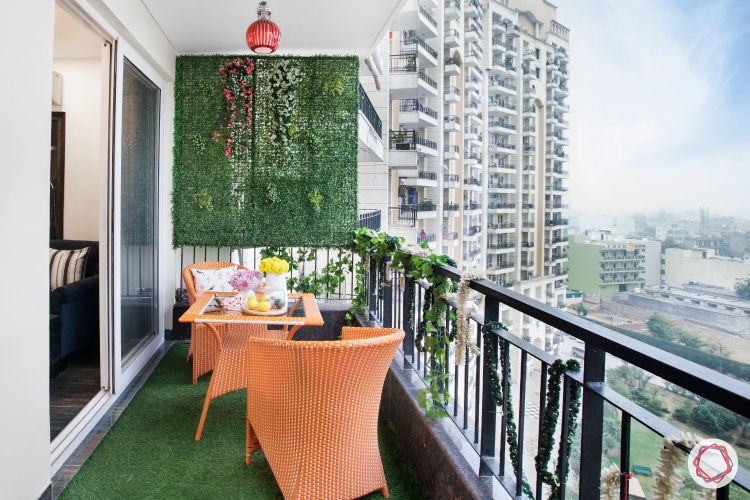 Homeowners looking for an outdoor balcony design to make it their own can opt for a private screen. Hence, this statement strip of greenery adds structure as well as privacy. For furniture, rattan furniture makes for a sustainable option.
Check out balcony design ideas:
How can Livspace help you?
We are sure these apartment balconies inspired you. If you too want such a beautiful outdoor balcony design, Livspace is your go-to expert. Book a consultation to get safe and quality interiors. Learn more about our COVID-19 safety protocols here.
Don't miss 10+ Balcony Seating Ideas for Both Big and Small Balconies
Send in your comments and suggestions— editor@livspace.com