There's something about Moroccan tiles and its alluring patterns that adds a vibrant and bold touch to your home. It's probably why the use of these tiles have surged over the years, with their colour palette expanding from blues and whites, and recently spilling into Indian homes as well. And why not? It's the easiest way to add a pop of style to your interiors!
Thanks to their dramatic and colourful appearance, Moroccan tiles can become the focal point of any space. Here are a few places that you can highlight with these dressy tiles.
Best Places to Use Morrocan Tiles
#1: Make your Kitchen Backsplash Colourful With Moroccan Tiles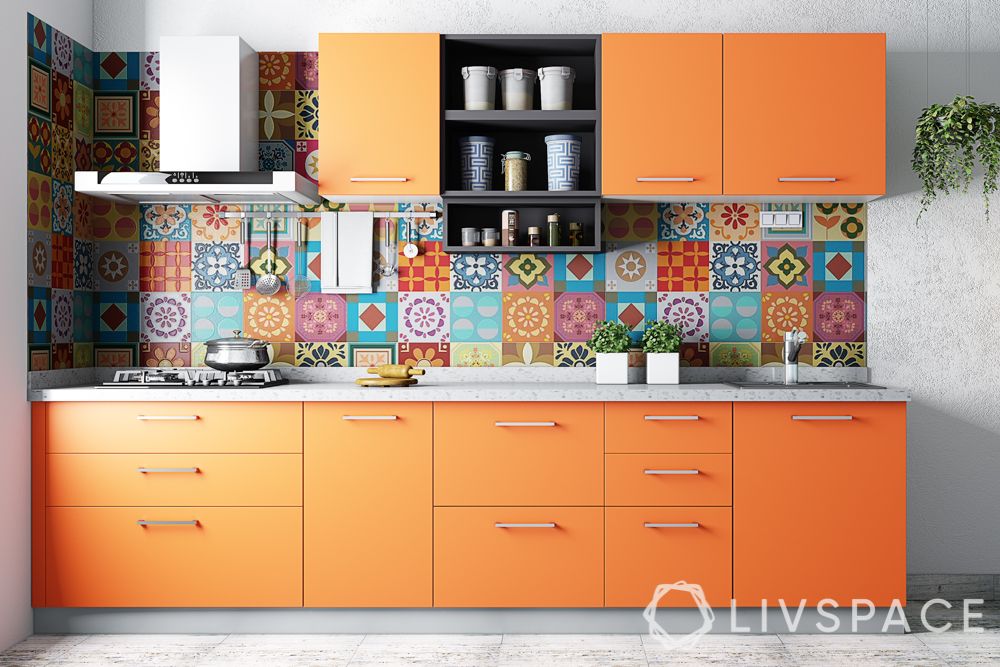 When it comes to kitchen interiors, it's not just about the cabinets where you can play up the style. Moroccan tiles for the wall are sure to create a happier vibe in the kitchen. While these work well with neutral-toned or sober-coloured kitchens, don't be afraid to pair them with colourful cabinets.
#2: Use Them on Your Kitchen Floor Too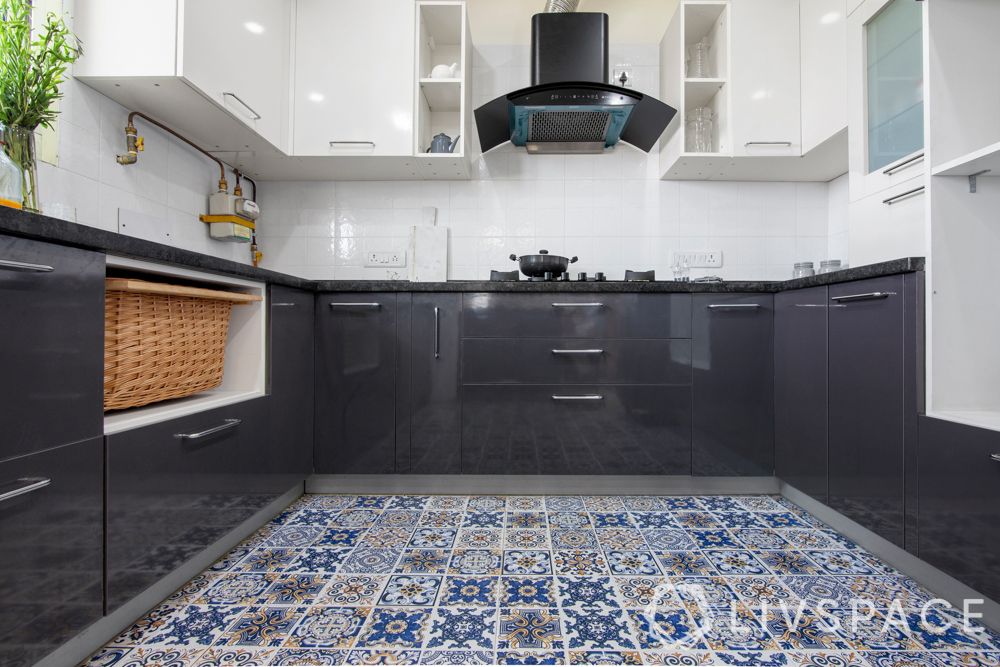 Moroccan tiles for the kitchen floor too can help make a chic statement. If glamour is your cup of tea, these pristine blue-and-white tiles are the way to go. Kitchen Moroccan tiles flooring doesn't overwhelm the space and adds a playful touch to your kitchen as well.
ALSO READ: Should You Get Moroccan Tiles for Your Kitchen?
#3: Spruce up Your Living Room Floor With Moroccan Tiles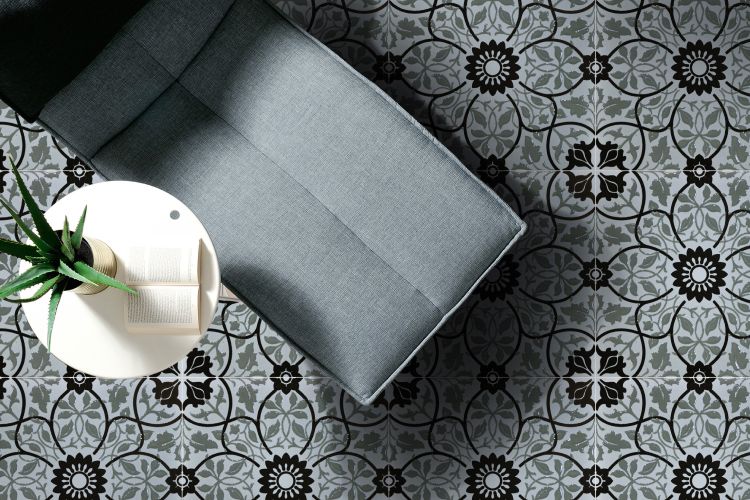 Source: Bathline

If you are keeping your living room simple, using Moroccan tiles for the floor can certainly add some much-needed pizzaz. The intriguing pattern makes for great Insta-worthy interiors. Your guests will be floored by them!
#4: Turn a Neutral Passage into a Statement
Do you have narrow passages that lead from the living space to other rooms? Turn them into a beautiful nook with a Moroccan tiles design. The above example looks uber inviting, with the dark wooden flooring from the living room flowing into the large tiles laid out in the passage.
#5: Revamp Your Bathroom Wall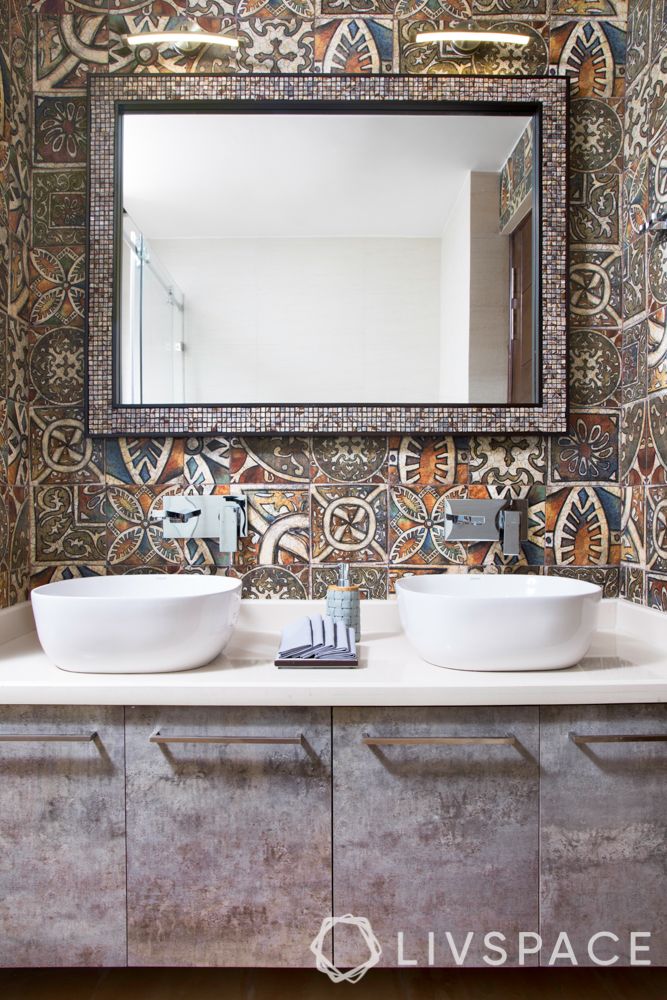 Exotic bathrooms for the win! Dark Moroccan tiles for the bathroom wall can easily turn the space into something out of a magazine. We love how it sets an ambience with the rustic cabinets and the studded mirror in the above example.
ALSO READ: How to Pick the Right Bathroom Tiles
#6: Create an Exquisite Look for the Balcony Floor With Moroccan Tiles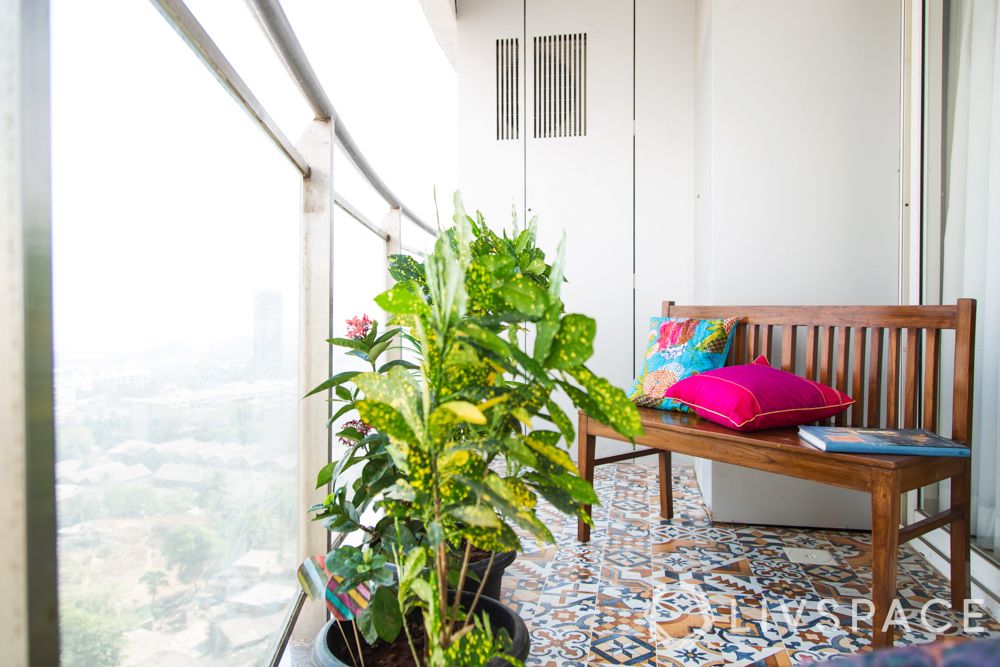 Whether it's a small or big balcony, Moroccan tile flooring is guaranteed to be a stunner. Basking under the sunlight, it makes the space look brighter and more open. We love how it complements the traditional wooden bench and the pops of colour of the cushions in the above picture.
#7: Or Just a Pop of Print Will Do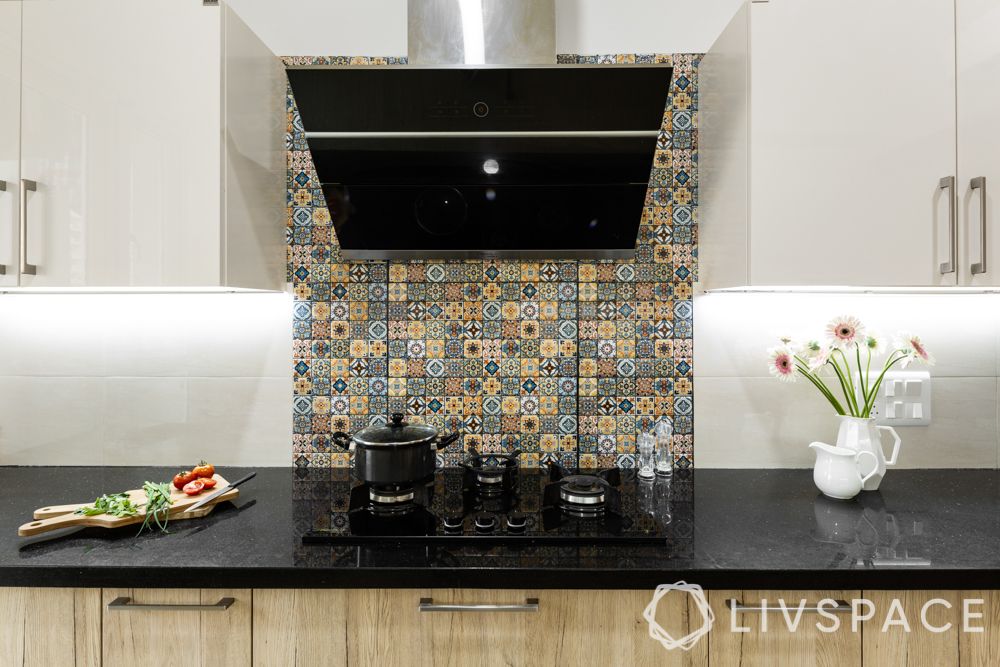 You can also keep things simple and clean by opting to have just a stand-alone patch of wall laid with colourful Moroccan tiles. A popular choice is to have them right behind the hob in the kitchen. Don't your eyes immediately go to the tiles in the image above?
#8: How about Moroccan tile stickers?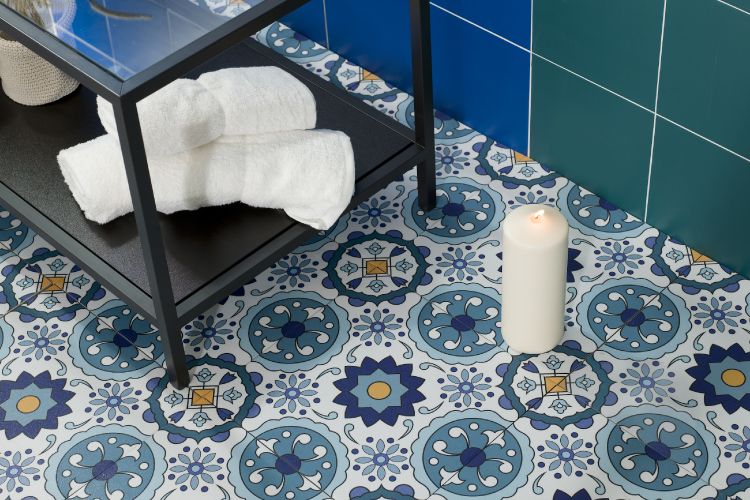 Source: Herrlich Tileskin

Here's a terrific hack if you don't want to shell out on tiles or renovate your existing space. Use an adhesive sheet with Moroccan tile prints over your flooring. This innovative technique by Herrlich Tileskin uses a laminate sheet that sticks over your existing flooring quite effortlessly. It looks like the real deal and it's waterproof as well!
Pricing
Moroccan tiles in a plethora of prints and styles are widely available in the market. The price depends upon the size, pattern and quality. In general, it can range from ₹65/sq. ft. to ₹300/sq. ft.
Maintenance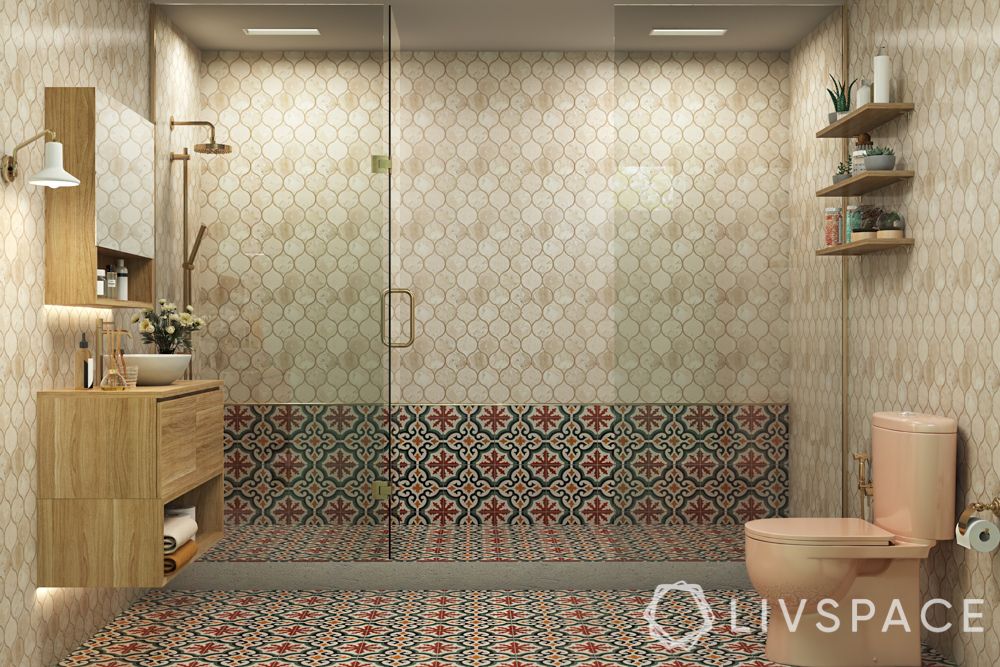 Moroccan tiles aren't very hard to maintain as long as you follow some basic cleaning tips. Regularly clean such floors with water and a neutral cleaning agent. You can use a mixture of vinegar and warm water and clean with a soft cloth. For tough stains, clean with water and bicarbonate soda. While vacuum cleaning is safe on these tiles, avoid abrasive brushes and bleach or ammonia-based cleaners.
Check out tile designs:
How can Livspace help you?
Now that you know how creatively Moroccan tiles can be used, why not get them for your home too? For assistance, you can always rely on Livspace. Book a consultation with our expert designers to get quality and safe interiors. You can learn more about our COVID-19 safety protocols here.
If you enjoyed reading this, you might like these Gorgeous Backsplash Options as well.
Send in your comments and suggestions at editor@livspace.com.