Indian architecture and interior design have long been partial to wood for decades now. The many uses of wood make it easy to incorporate the material into different styles and design plans. Similarly, when sourced ethically and responsibly, wood is a sustainable way to do your interiors. Here, we've put together the different types of wood and their uses, specific to the Indian market.
Read on to know which types of wood for interior design you can make the most of in your home!
#1: Why Should You Go for Wooden Furniture?
Before we get into the different types of wood used in furniture, you might be wondering if wooden furniture is even worth it. This, of course, entirely depends on your personal tastes. However, it's also good to know the benefits of using different types of wood for furniture.
In other words, if you love the rustic look of wood in your interiors, it's definitely worth the investment. In fact, wood used for furniture can also be fairly long-lasting, making it a great heirloom investment that's also low on maintenance.
#2: What Are the Different Types of Wood in India?
Since there are several types of wood for furniture in India, it helps to know what each of them are. Here's a list of the various types of wood available in India, and how you can use each type of wood for furniture.
1. Teak Wood
When it comes to the types of wood for furniture in India, teak wood is possibly the most commonly used. Interestingly, this isn't only because it's one of the types of wood found in India, specifically in Kerala. So, what makes teak wood the best wood for furniture in India? The answer is simple. Teak wood is cost-effective and strong, which makes it ideal for crafting essential furniture such as bed frames and cabinets.
It's one of the more durable types of wood with natural waterproofing abilities, making it ideal for outdoor use as well. If you're looking to install wooden flooring at home among the many types of wood for furniture in India, teak wood is your best bet.
2. Indian Rosewood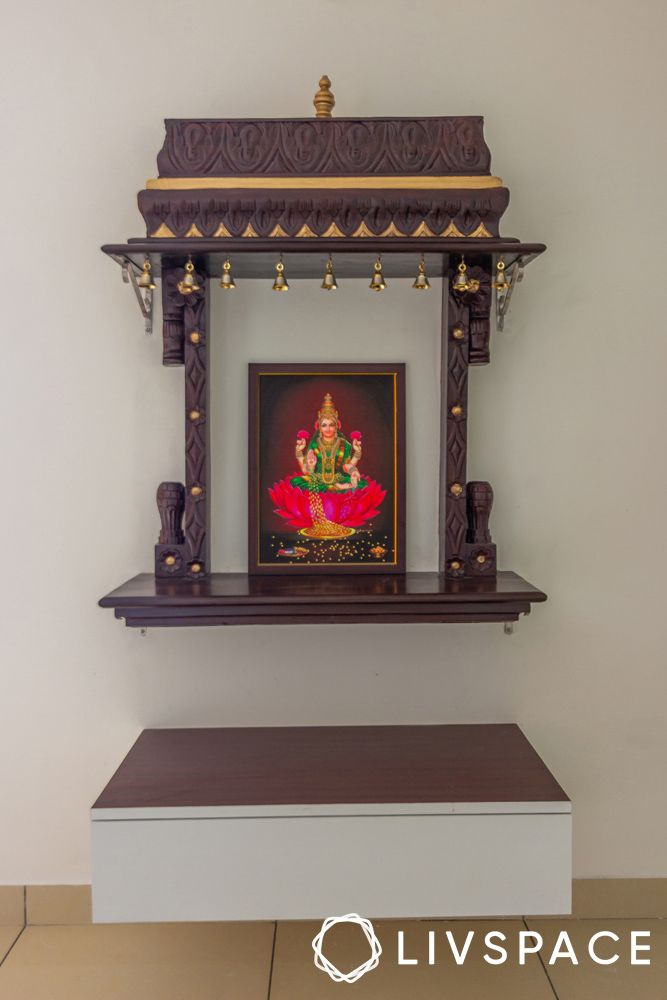 Rosewood, or sheesham, is yet another one of the locally grown types of wood for furniture found in Tamil Nadu, Karnataka, and Odisha, among other states. Its ability to withstand any variety of polish or finish makes it the best wood for furniture in India, especially for living room and bedroom furniture.
If you're looking for a rosewood versus teak wood comparison, you should know that rosewood is a tad more expensive of the two. However, rosewood furniture makes up for the price by being durable and termite-resistant. When this type of wood is used for furniture, its definitive grain pattern further adds visual interest to the space.
Also Read: Made of Wood: Inspiring Pooja Rooms for Your Home
3. Sal Wood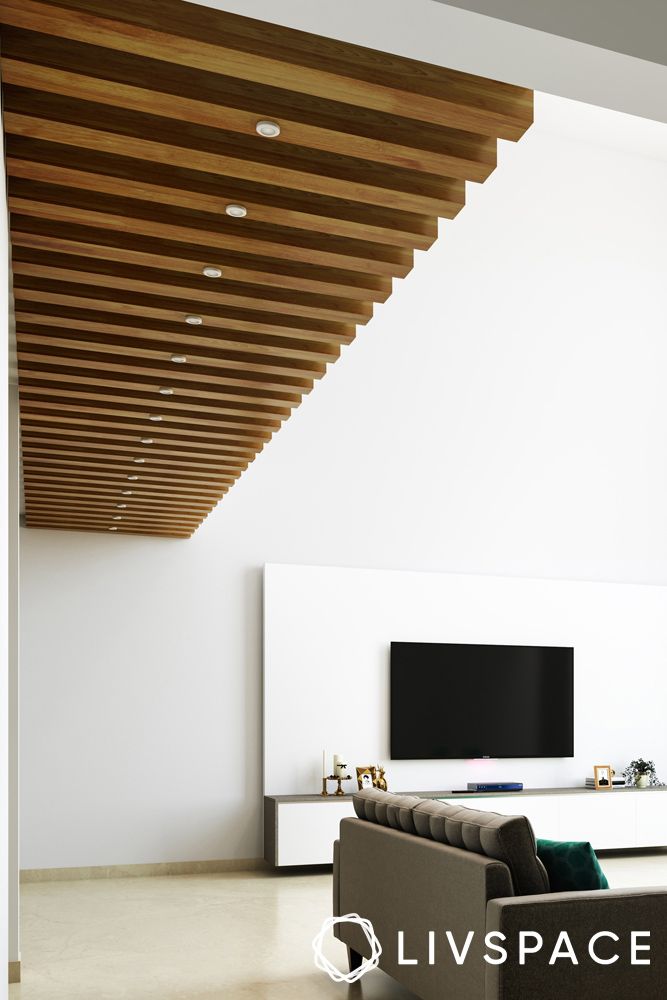 A dark-brown variant among the types of wood in India, sal wood is a strong and hardy contender. The use of such types of wood is restricted to providing strength and support to structures. This makes it a great contender as one of the types of wood for furniture.
What's more, sal wood is also resistant to termites and fungus. Given this, several homeowners would consider sal as the best wood for furniture in India. These factors further justify its common use in making indoor window frames, doors and support beams.
Also Read: What Kind of Wood or Wood-Like Materials are Used in Home Interiors and Why?
4. Cedar or Marandi Wood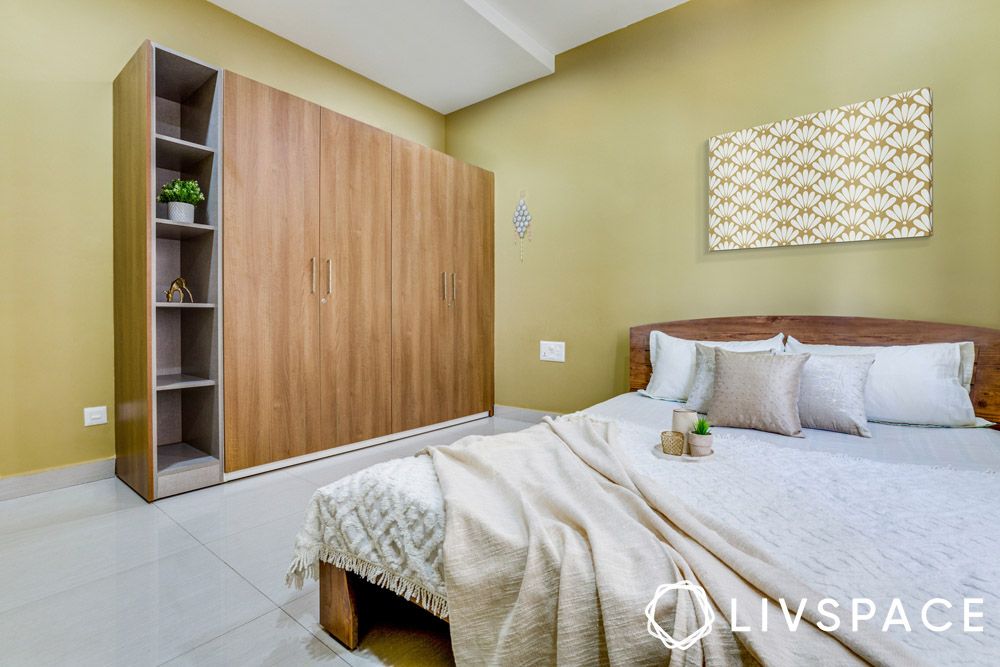 Renowned for its strength, cedar wood is commonly used for crafting outdoor furniture and used abundantly in wooden wardrobes. Better yet, while its fragrance naturally repels insects, for humans, it is a pleasing scent! The ingrained cedar oil makes it weather-proof and resistant to fungal growth and bacteria. Its pleasing visual appeal and its insect-fighting properties are enough to anoint it as the best wood for furniture in India for many!
This wood type is low maintenance and an ideal wood choice for the Indian climate. So, if you live in a high-humidity region, the types of wood for furniture in India you use will play a pivotal part in keeping your interiors in shape.
5. Mahogany Wood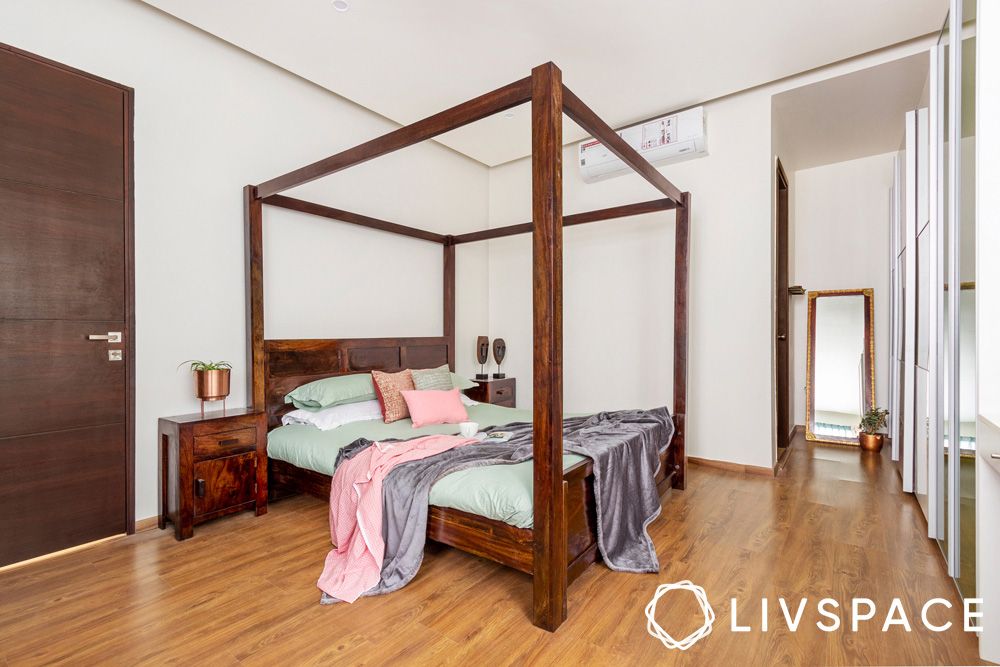 This wood type is identifiable by its trademark reddish-brown shade. Mahogany furniture has a natural affinity towards polishes, which only makes it more resistant to moisture and fluctuating temperatures.
Due to its stable nature, it is less likely to shrink, warp or swell as the weather changes. Its wood grain and deep colour make mahogany a natural choice for doors and indoor furniture like bed frames or even crockery cabinets.
6. Oak Wood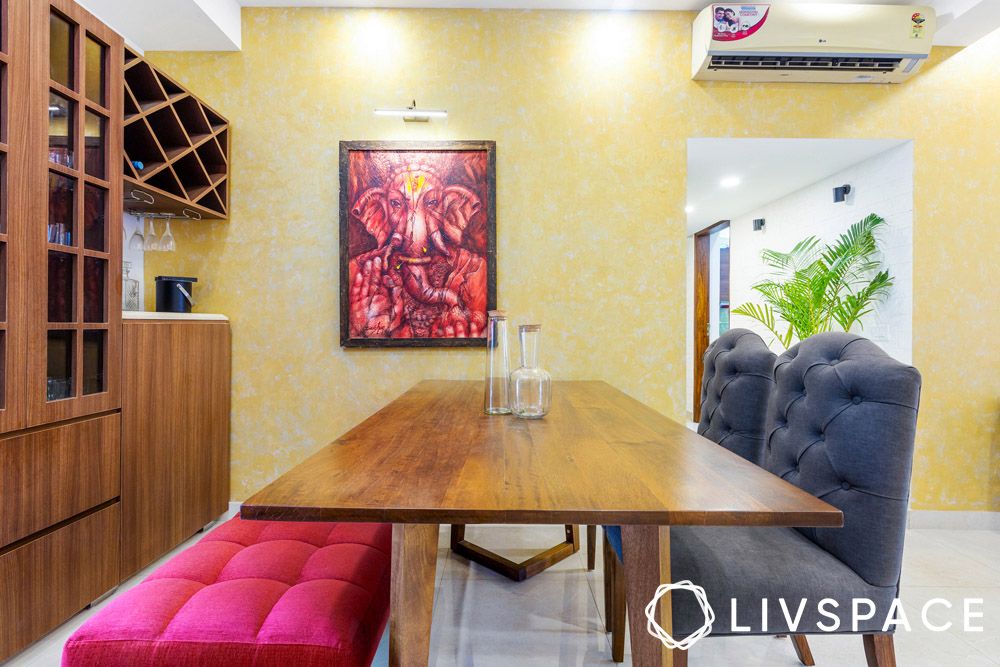 Oak wood is best known for its durability and high rate of wear and tear. This type of wood comes in a variety of colours, from almost white to a dark brown, making it quite versatile in terms of style.
Therefore, it is the most practical choice of wood for dining tables or furniture that is used on a daily basis. And that's not all! Compared to mahogany wood, oak has a lower wood price in India, which is ideal for budget alternatives.
7. Mulberry Wood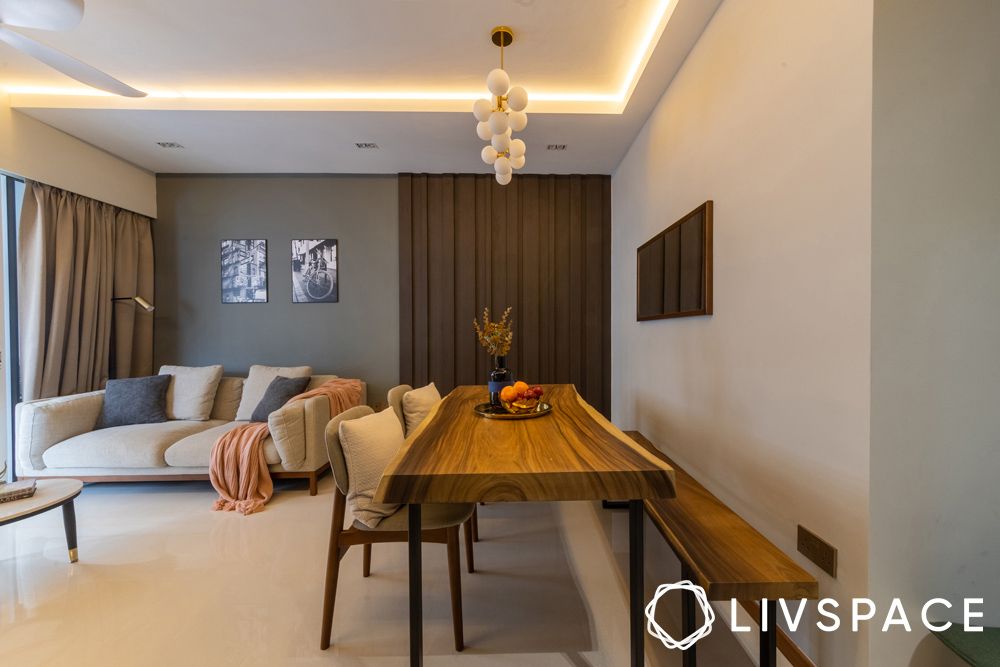 If you're familiar with the Chinese tradition of keeping tea pets, you might know that they age with time and use. Just as these tea pets age and discolour from being steeped in tea, the same goes for mulberry. Though a durable material of wood, the colour tone of mulberry wood can vary drastically. So, if you prefer a select shade of wood for your furniture, be sure to stain your mulberry furniture accordingly.
8. Deodar Wood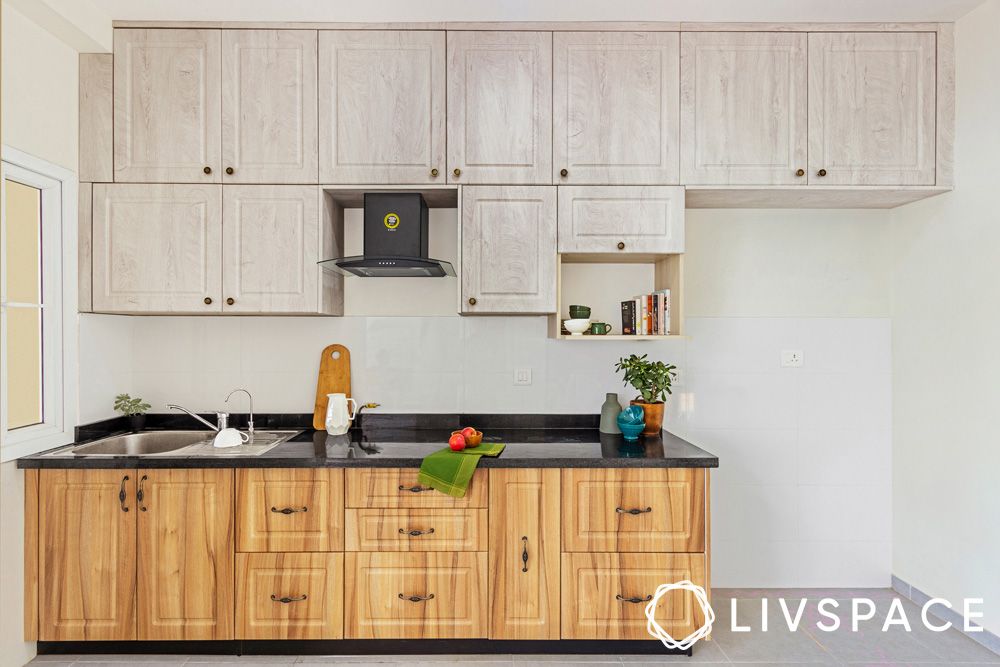 If you prefer a lighter strain of wood, deodar is probably one of the more suitable types of wood for you. Like cedar wood, deodar wood too has its own anti-fungal properties. For colder climates, deodar can be the best wood for furniture in India as it is native to the Himalayas. This makes it all the more resistant to lower temperatures and is suitable for use in interiors.
Also Read: What is Plywood and How To Pick the Best Plywood for Furniture?
9. Jackwood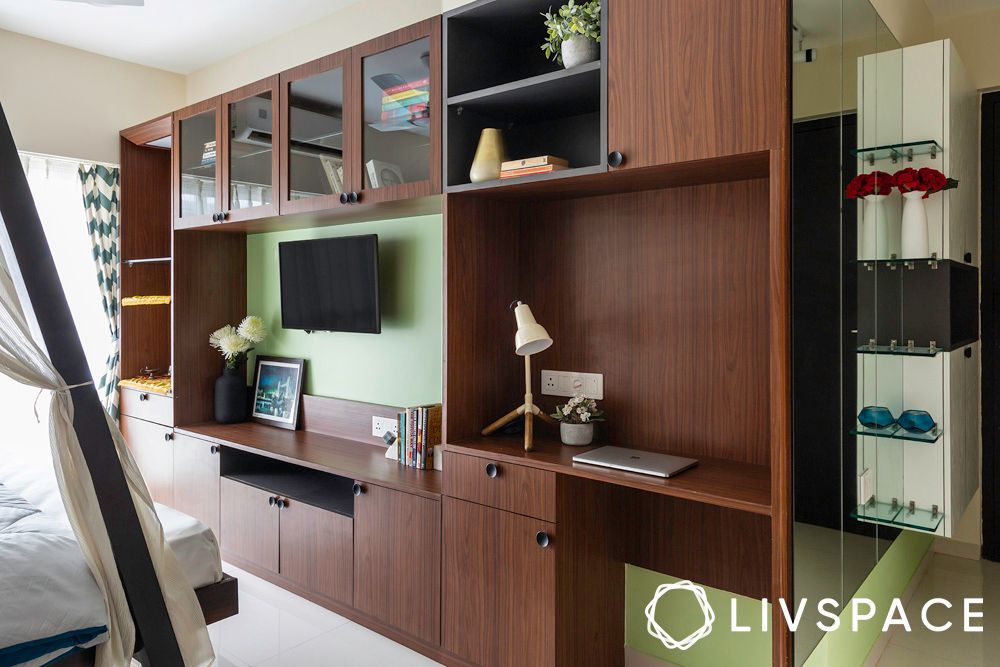 If you read the term jackwood and immediately pictured a jackfruit, you certainly got it right. Jackwood is nothing but the wood derived from the jackfruit trees we know and love. Typically, the types of wood from this category are used to make musical instruments in addition to furniture. Who knew one tree can have so many benefits!
10. Satin Wood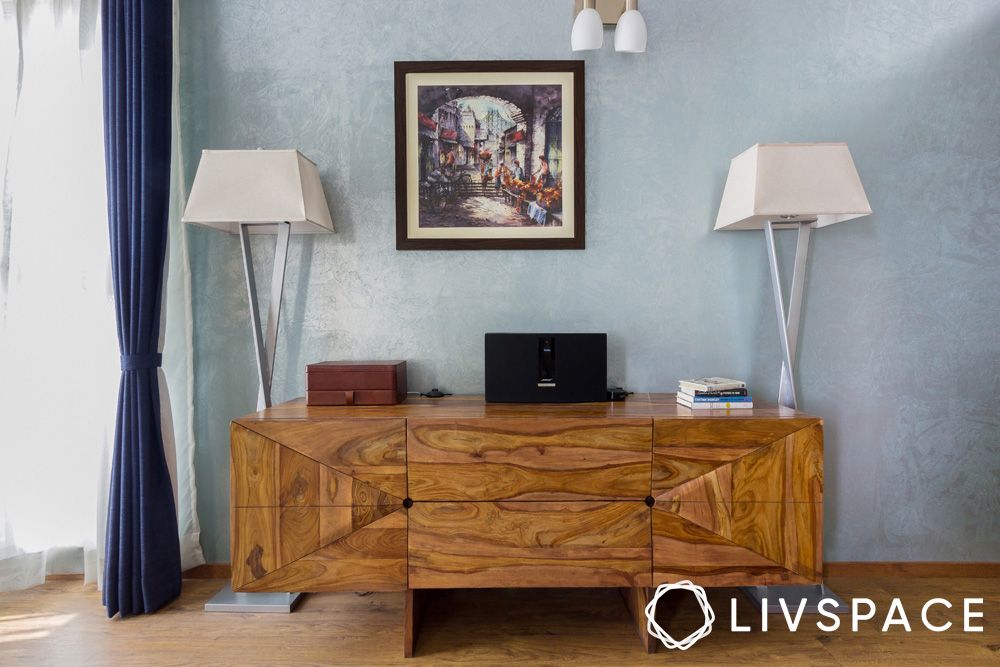 Unlike deodar, satin wood is native to the southern areas of India and is typically seen in antique-style furniture. Compared to the other types of wood, satin wood offers a lighter shade. You can also play around with the colour of this wood by using different stains or finishes.
#3: What Are Some Notable Qualities of Wood?
Appearance: Good-quality wood has a clean finish with a visible grain. If the wood you are purchasing is rough or scratched, chances are it is of low quality.
Colour: This can vary with different types of wood but if the colour looks very artificial, you might want to check the authenticity of the wood.
Durability: If the furniture you are purchasing barely lasts a couple of years, it probably isn't made of genuine wood. Real wood is more long-lasting and durable.
Also Read: All About Laminates: Types, Finishes, Maintenance and Tips to Choose
How Can Livspace Help You?
We hope you found this list useful! If you want beautiful interiors for your home, then look no further. Book an online consultation with Livspace today. If you have any thoughts and suggestions you'd like to share with us, we're all ears! Drop us a line at editor@livspace.com.