Extravagant or minimalistic, spacious or compact – the perfect bedroom need not be a myth anymore. Your ideal bedroom is something that reflects your style and personality. You can create a cosy sanctuary with these essential and thoughtful bedroom furniture designs that come in different shapes and sizes. Keep in mind the palette of your home furniture that would inspire the tone and feel of your bedroom.
Essential Bedroom Furniture #1: The Bed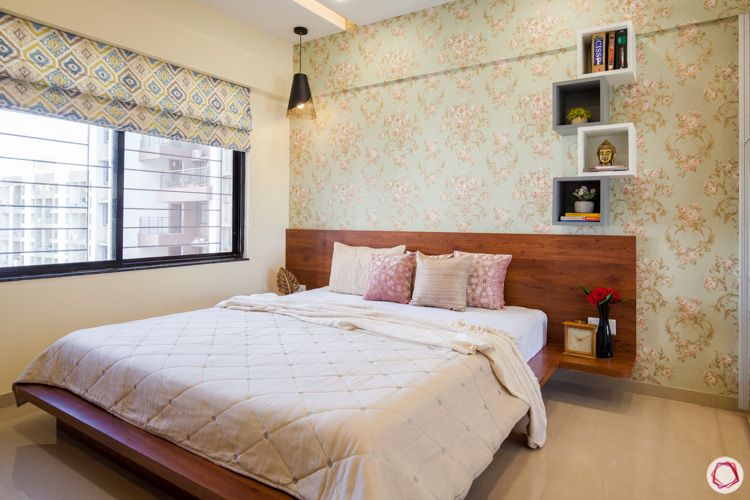 The bed is the focal point of the room and needs to make a statement. While it may seem fairly obvious, choosing the right kind of bed is crucial to sprucing up the entire bedroom. Invest in a quality bed with the right kind of mattresses, cushions and duvets that will provide comfort while aesthetically balancing the rest of the furniture.
It is of utmost importance that the bed fits the size of the room so that there is some breathing space. Designer or eclectic headboards with colour or fabric accents add a distinctive vibe to the whole setting. Layering the bed is a great way to instantly make use of the space and create a sense of luxury.
Essential Bedroom Furniture #2: The Bedside Table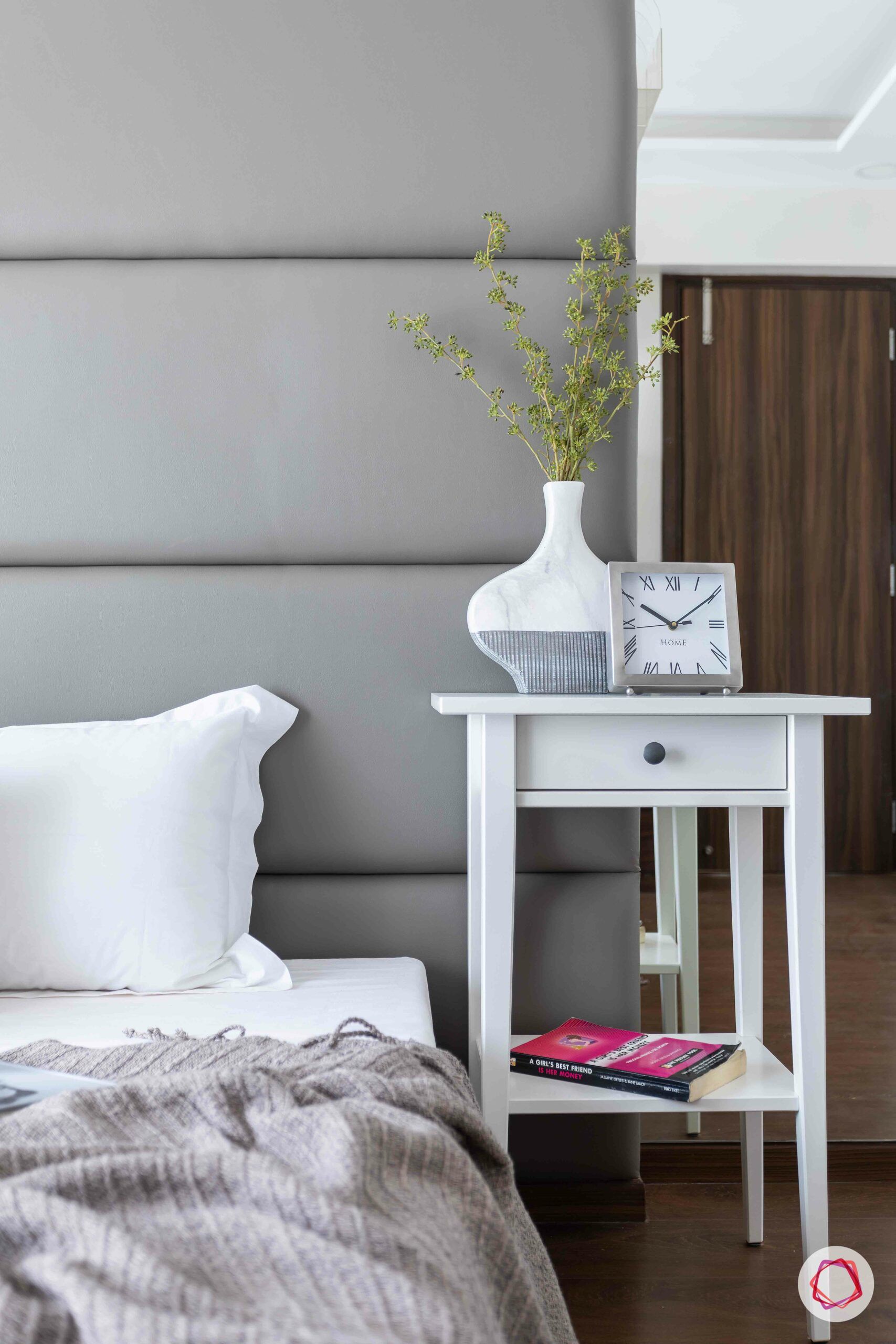 Bedside tables are super useful furniture that do more with less. They are functional and utilitarian, and are a great place to showcase décor and memorabilia. But the best part is that you can dump your essentials like mobile phones, earrings, spectacles etc. on them. You can also create extra storage for your electronics and reading material by securing a hollow nightstand with doors. Elevate the entire ambience of the room by adding sconces and wall décor, and complementing the finish with the rest of your home furniture.

Essential Bedroom Furniture #3: The Dresser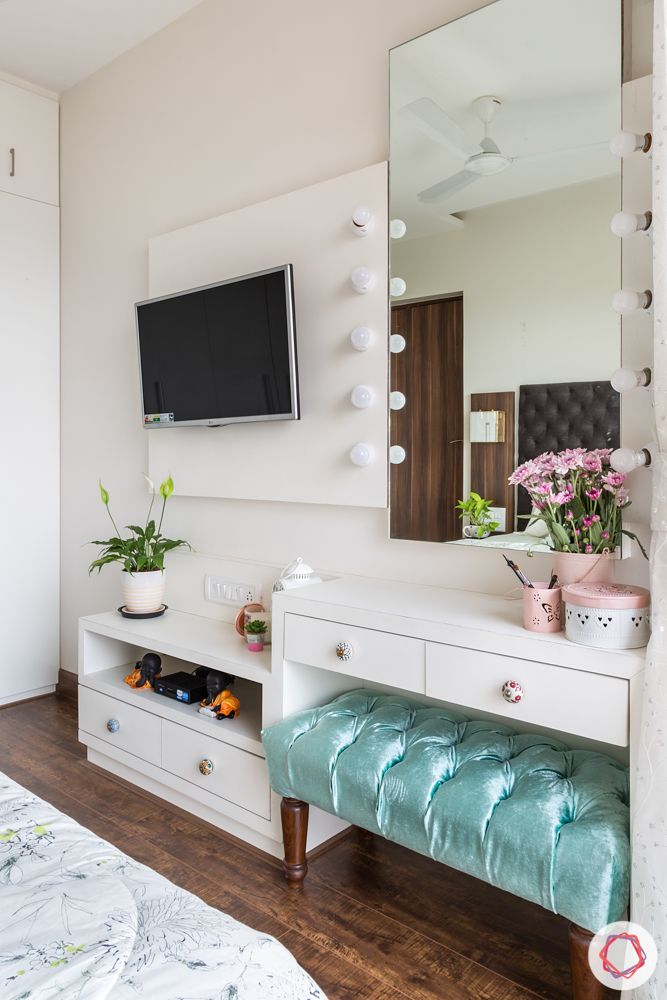 The vanity dresser is an important piece of furniture to go clutter-free, organise your personal effects, store makeup and be glam! A full-length mirror adjacent to the dresser or a half-mirror atop it can create a layered source of lighting and space for the entire room. A jumbo mirror with minimalistic elements creates an airy space while adding a hint of glamour and style. If you have space to spare, you can also add a mini workstation to get work done before bedtime. If there is no place for a full-fledged dresser, place a mirror on the wall with shelves for your vanity products.
Essential Bedroom Furniture #4: The Wardrobe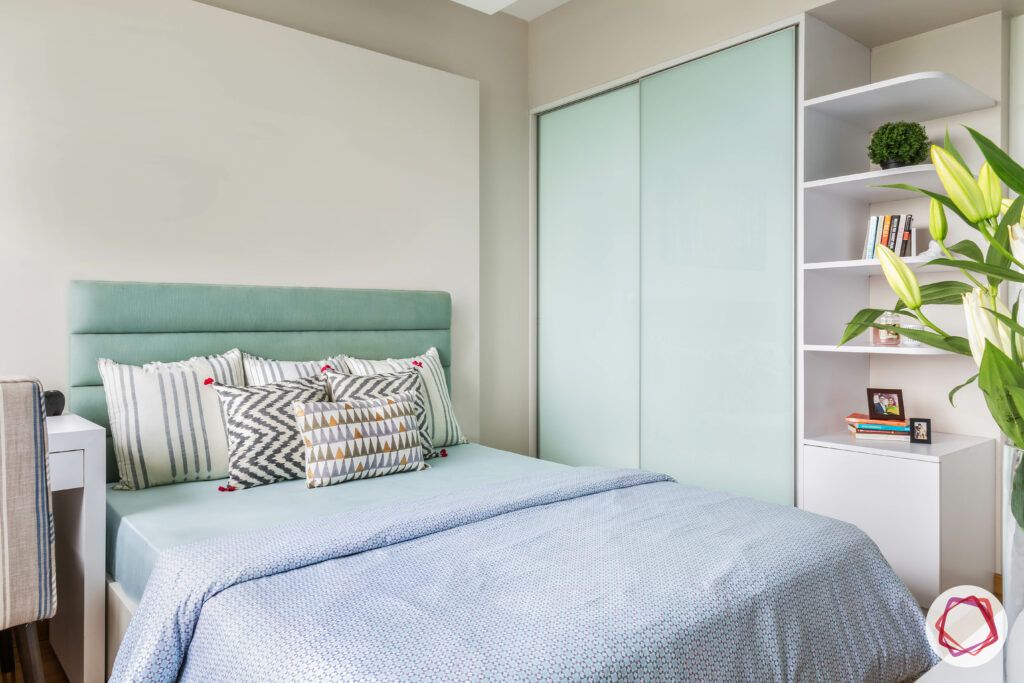 The perfect wardrobe is an essential part of your bedroom. Avoid clunky, oversized wardrobes in limited spaces that could defeat their purpose. On the other hand, a well-fit and customized modular wardrobe will not only be a great organizational addition, but will also emphasise the style and mood of the room. If the rest of your home furniture is in traditional appeal, an armoire or a chifferobe can create soft vintage touches to complement the look. Ensure to install good quality wood to avoid bugs and termites from infesting your clothes. If there is space crunch, try installing a wardrobe cast into wall niches.
Essential Bedroom Furniture #5: Seating
You might come up with the question of why seating is an important part of your bedroom. After all, we can spread out and sit on the bed! But, sitting on the bed is not the most healthy practice for your back. Thus, it makes sense to have a comfy armchair in your bedroom. If you don't have the space for it, keep a quirky ottoman or pouf. If that is also too much of a stretch, use a rug with floor cushions to sit down with a cup of coffee and a book.
Pro Tip: Lighting for Bedroom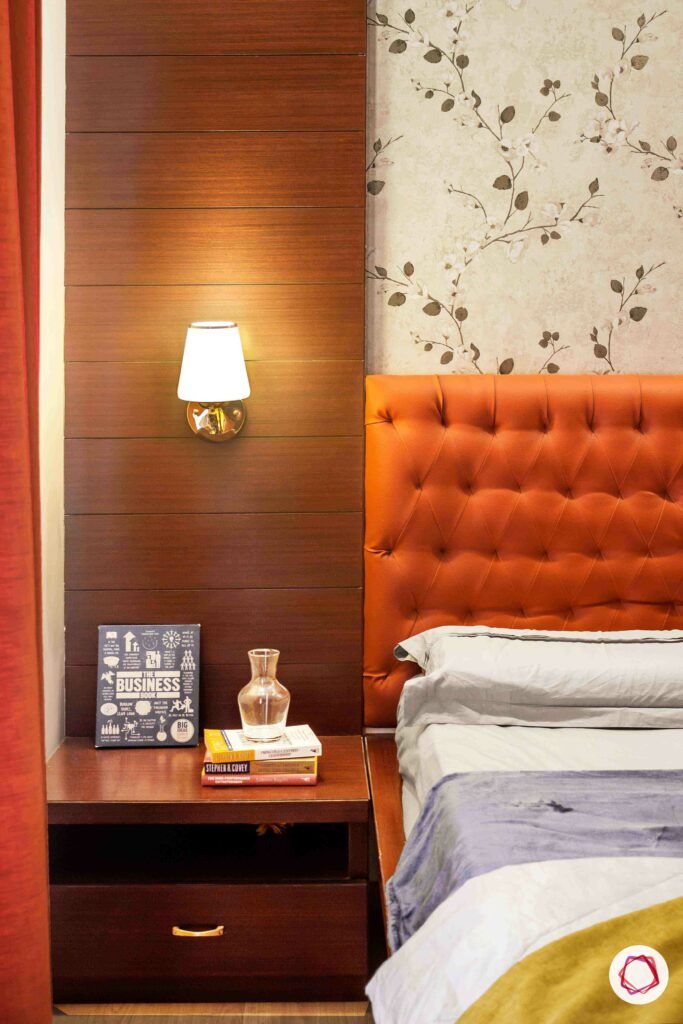 While lighting is not part of furniture, it is an essential part of your bedroom. In fact, bedrooms need more than mood lighting. Task lighting like bedside lamps and profile lighting for wardrobes are just as important for you get your work done. So make the smart choice of layering the lighting in your bedroom to have all bases covered.
If you found this basic guide useful, also read Bedroom Lighting Options for Every Mood & Need.
Send in your comments and suggestions.