With so many different varieties to choose from, selecting a modern dining table top can become quite challenging. Moreover, each table top material has its rewards and limitations. But the most important factor to consider while pitting a contemporary marble top with a traditional carved wooden one, is how functional will it be, given your dining habits.
Here's our pick of tabletops that add a beautiful touch of elegance to your home.
Dining Table Top Types #1: White Indian Marble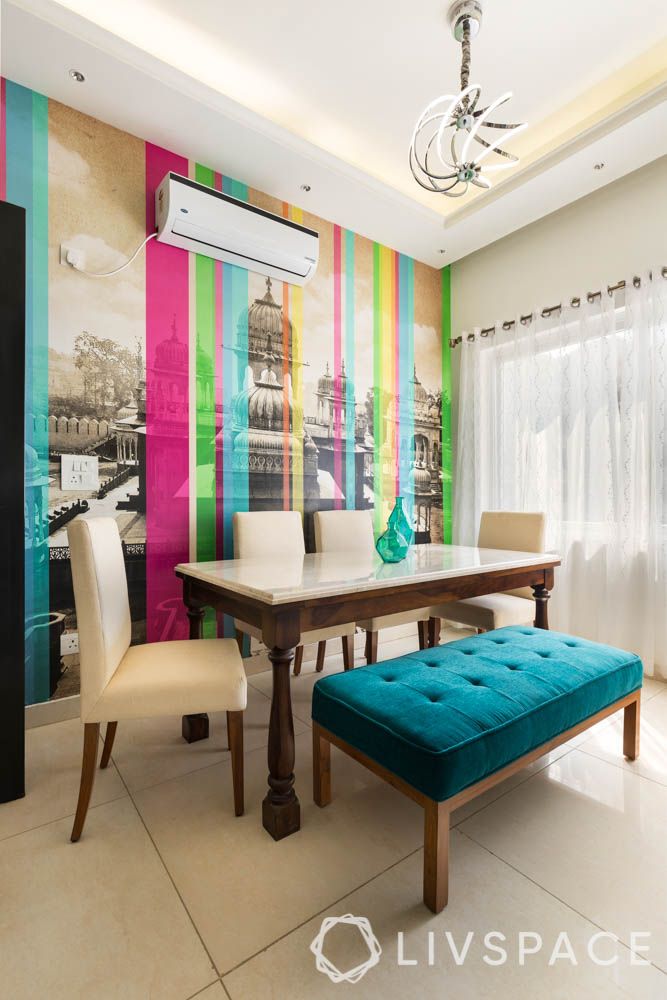 From the Taj Mahal to your dining room, white Indian marble spells luxury and grandeur. Moreover, this type of exquisite marble gives your home an elegant and rich character, that remains timeless. When used as a dining table top, its cool, dense textural surface is easy to clean and maintain.
Dining Table Top Types #2: Onyx Stone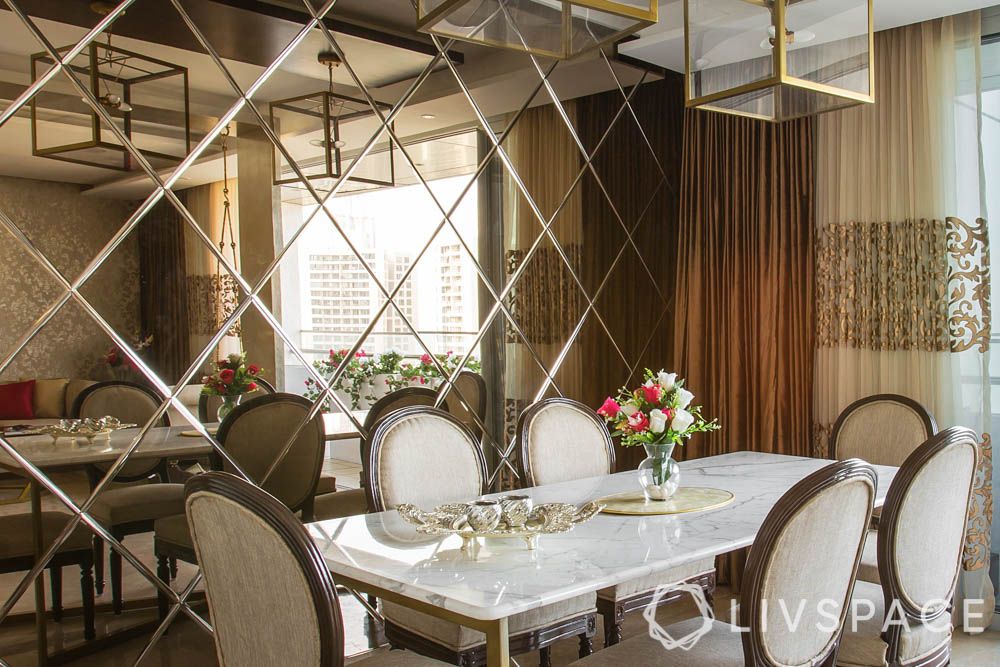 The elaborate details and the originality of an onyx stone makes it one of the best dining table top options in the market. They come in a variety of shades. While it may be a little heavier on the pocket, this material makes a splendid statement in your dining room.
Dining Table Top Types #3: Italian Marble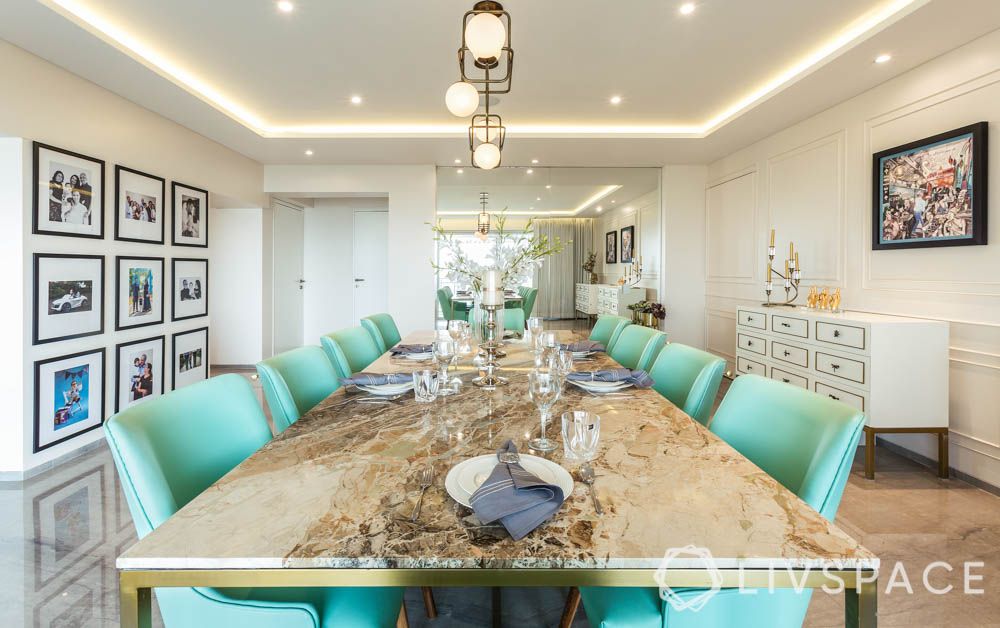 Nothing defines class and luster like the finishing of Italian marble. A durable and longtime favorite, this marble is simple, unique and perfect for your dining table top. Much like marble and onyx, this popular material is both heavy and intricate, and works well in larger dining rooms.
Dining Table Top Types #4: Glass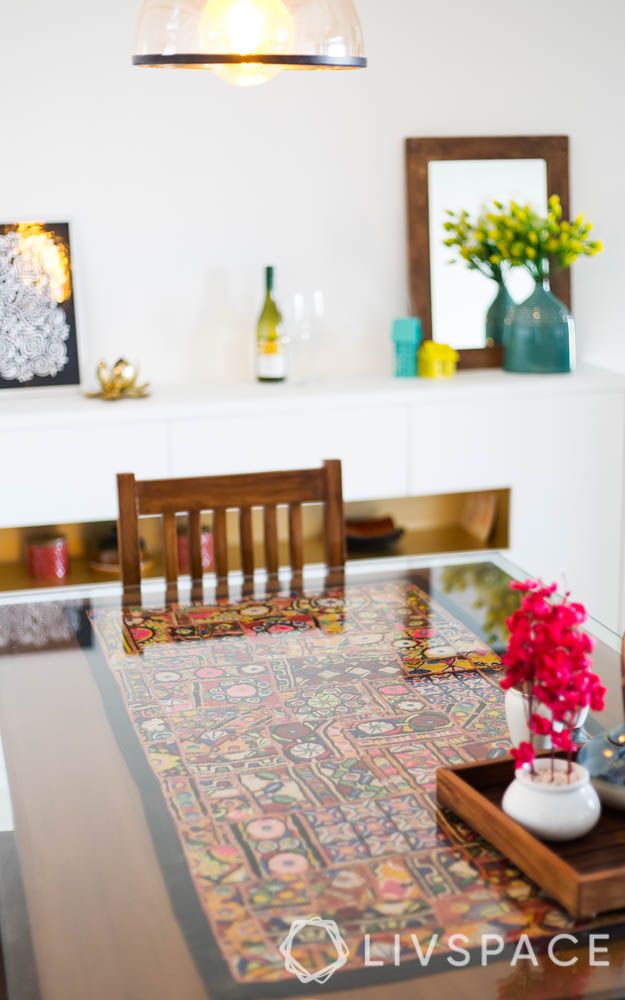 The transparency and reflections of glass lend a visual lightness to any space, allowing the material to complement any style of decor. In this setting, the intricately designed cloth between the table and glass add more depth to the design. Glass is also a great option for table top material as it are easy to clean and can be cut to any shape or size. However, since it is prone to scratches, this type of table top needs to be dealt with care.
Dining Table Top Types #5: Kalinga Stone
Natural quartz mixed with polyester resin and color pigments; Kalinga stone is fourth hardest material next only to diamond. With high resistance and versatile in color, design and thickness, this stone is fast gaining popularity as a table top material. Kalinga stone is also doesn't wear easily and withstands intensive use.
Dining Table Top Types #6: Wood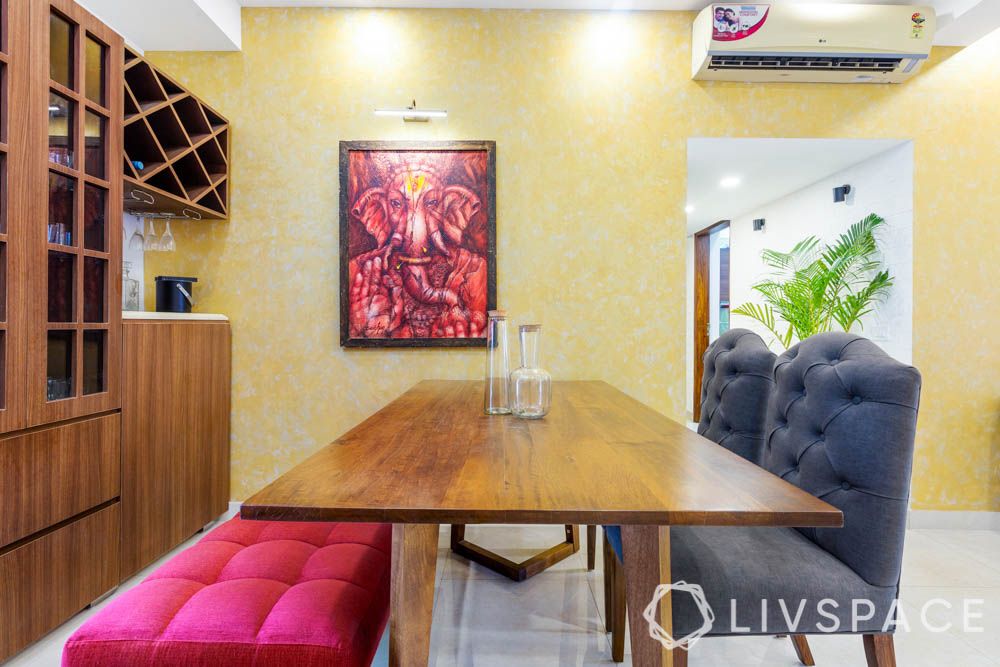 We use mahogany, walnut, teak, cherry, and countless other varieties of wood as a table top material. Contemporary yet fashionable, suave but simple, wood is probably the material of choice for many. While it lends a rustic look, it is easily affected by temperature and humidity, shows wear and over time, but is also easy to repair.
Dining Table Top Types #7: Quartz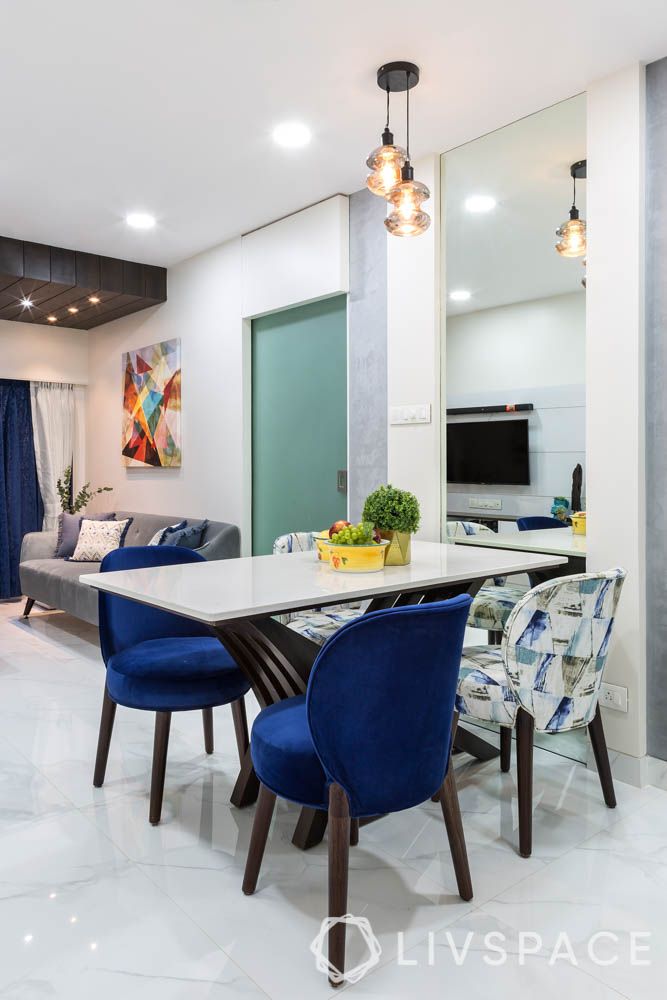 A quartz table top is a splendid alternative to your natural stone slab option. Highly durable and resistant to scratches, quartz stands the test of time. Busy families who love entertaining guests can opt for quartz tables tops.. Customized fabrication of color, thickness, and unique statement designs will make it a stunning addition to your dining room.
Choose the right table top material based on your lifestyle. With so many colors, textures and quality factors to consider, you might want to reach out to professional interior designers to help you pick.
Check out stunning dining room designs here:
You've found the best table top material, but How to Select & Buy the Right Dining Table? Find out!
Wondering how our customers feel about working with Livspace? You can check out the Livspace reviews here!
Send in your comments & suggestions.