You might have seen it in sports stadiums, balconies or even in your neighbourhood house. Yes, we are talking about artificial grass. More and more people are moving from real grass to artificial turf and it is creating ripples in the interior design sector. It infuses life into your home with green without the burden of actual grass. Let us tell you how you can use it at home.
What is artificial grass?
Artificial turf is a surfacing material that is made of synthetic fibre and is used alternatively to imitate grass. It is generally used in sports stadiums and arenas since it can adhere extreme conditions. But in recent times, homeowners have begun to use it in various places at home. It is ideal for spaces where grass cannot grow or where maintenance of grass is next to impossible. It is flexible, eco-friendly and so much more!
Artificial Grass Idea #1: Balcony
The obvious choice for your home — the balcony is the ideal spot to start with when it comes to installing artificial turf. Everyone loves having a lot of greenery in the balcony, and if it comes with zero maintenance then it's just perfect. It will give your boring balcony floor a face-lift of sorts!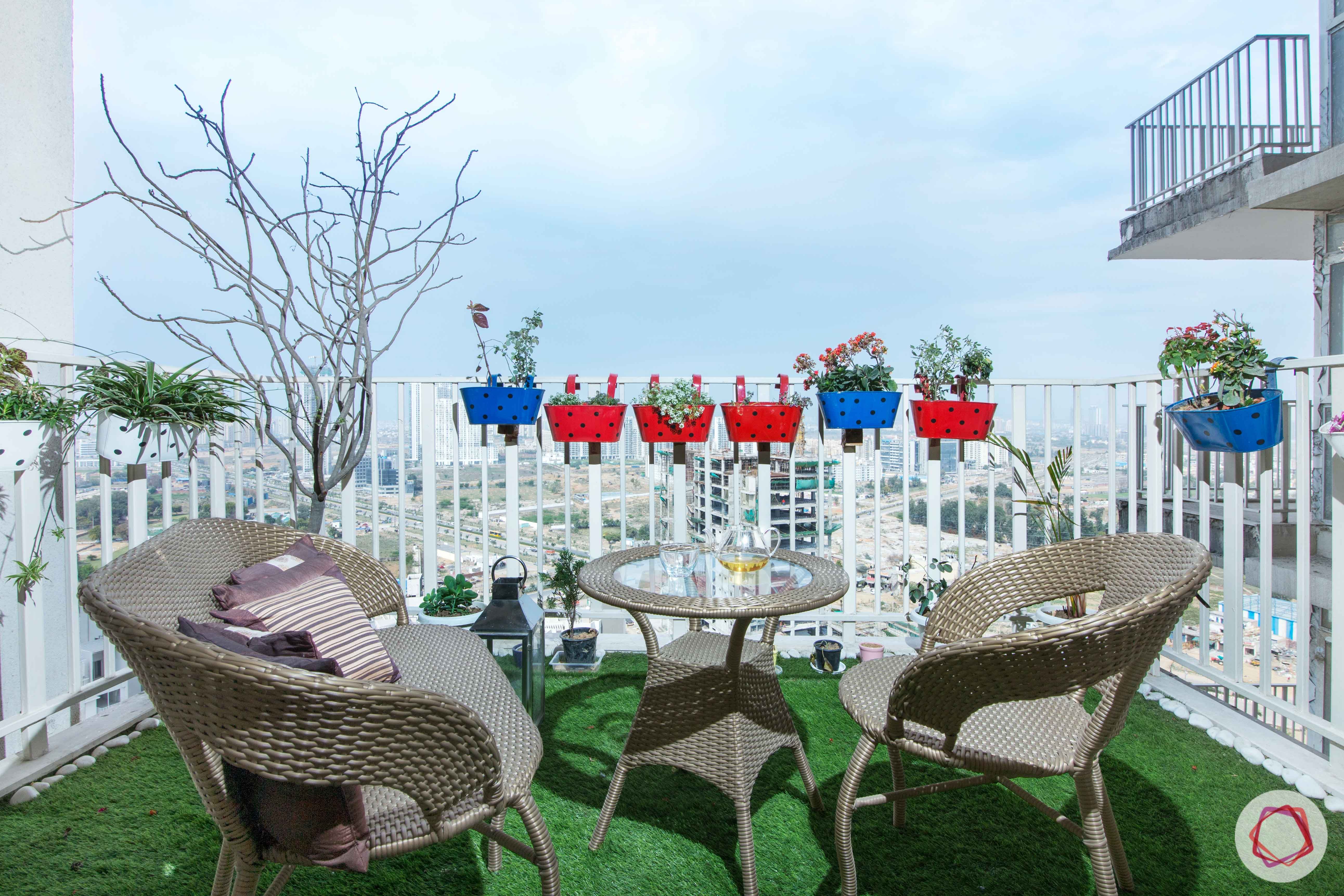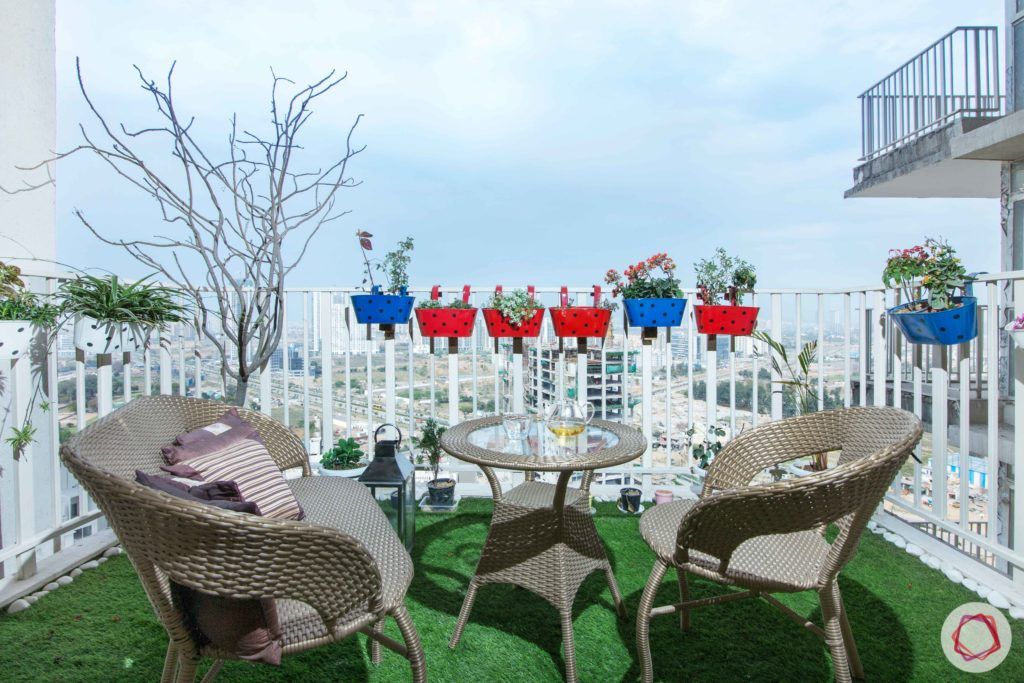 Artificial Grass Idea #2: The Deck
If you're lucky enough to have a large deck area and want to divide into zones, then an artificial grass carpet can be of great help. Your seating area can have artificial turf to separate it from the rest of the space. It will definitely give an interesting touch to the regular look of that zone.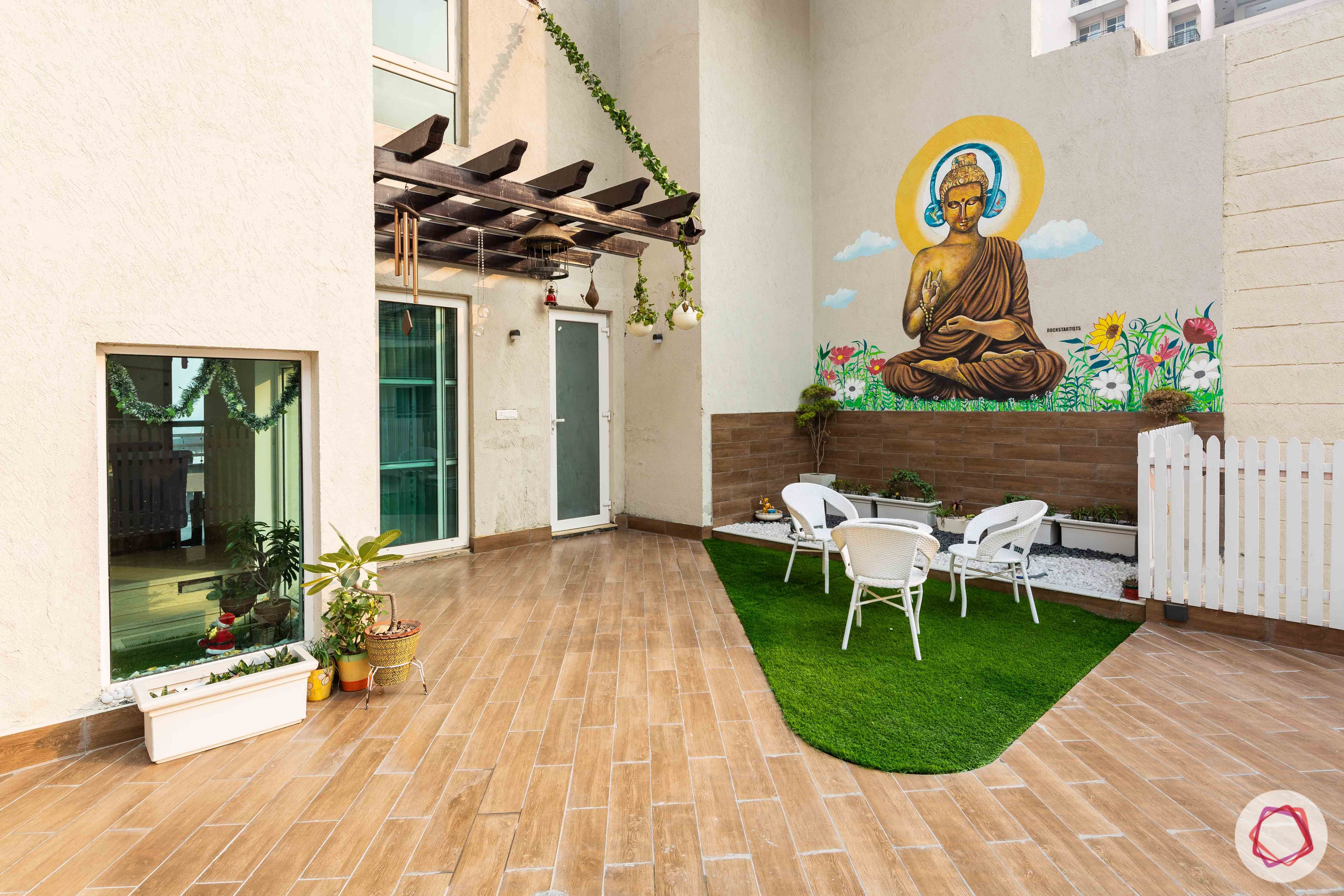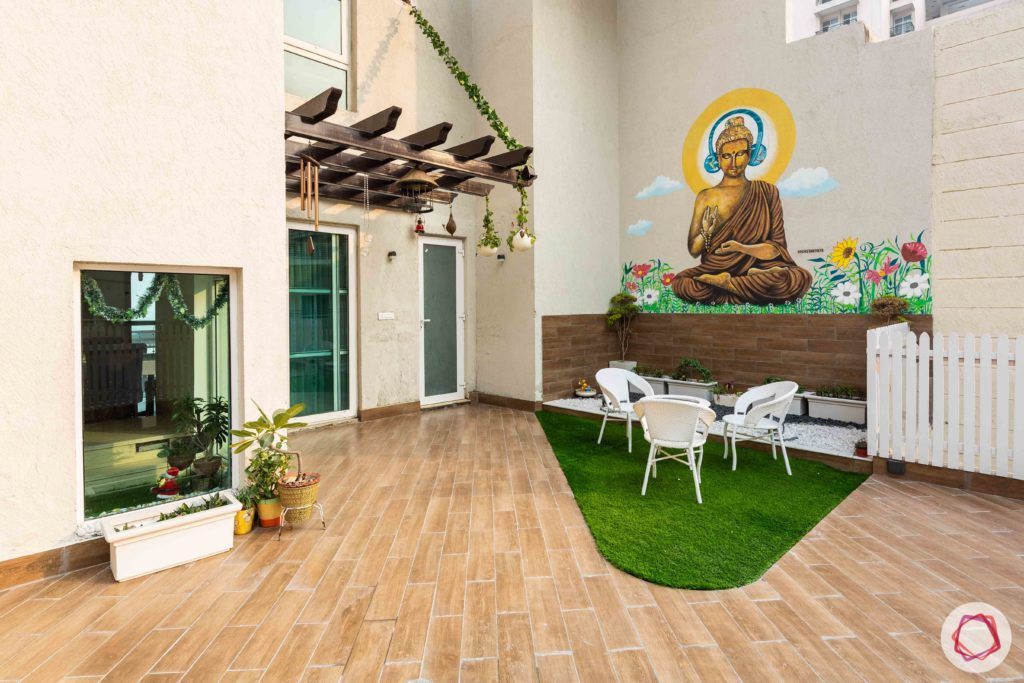 Artificial Grass Idea #3: Foyer
An unusual but popular choice to place artificial turf in, the foyer can sport this trend in style. You can also move away from the floor and try getting innovative with the wall. Play around with patterns if an entire wall seems like a lot to pull off. You and your guests will feel refreshed as soon as you enter inside.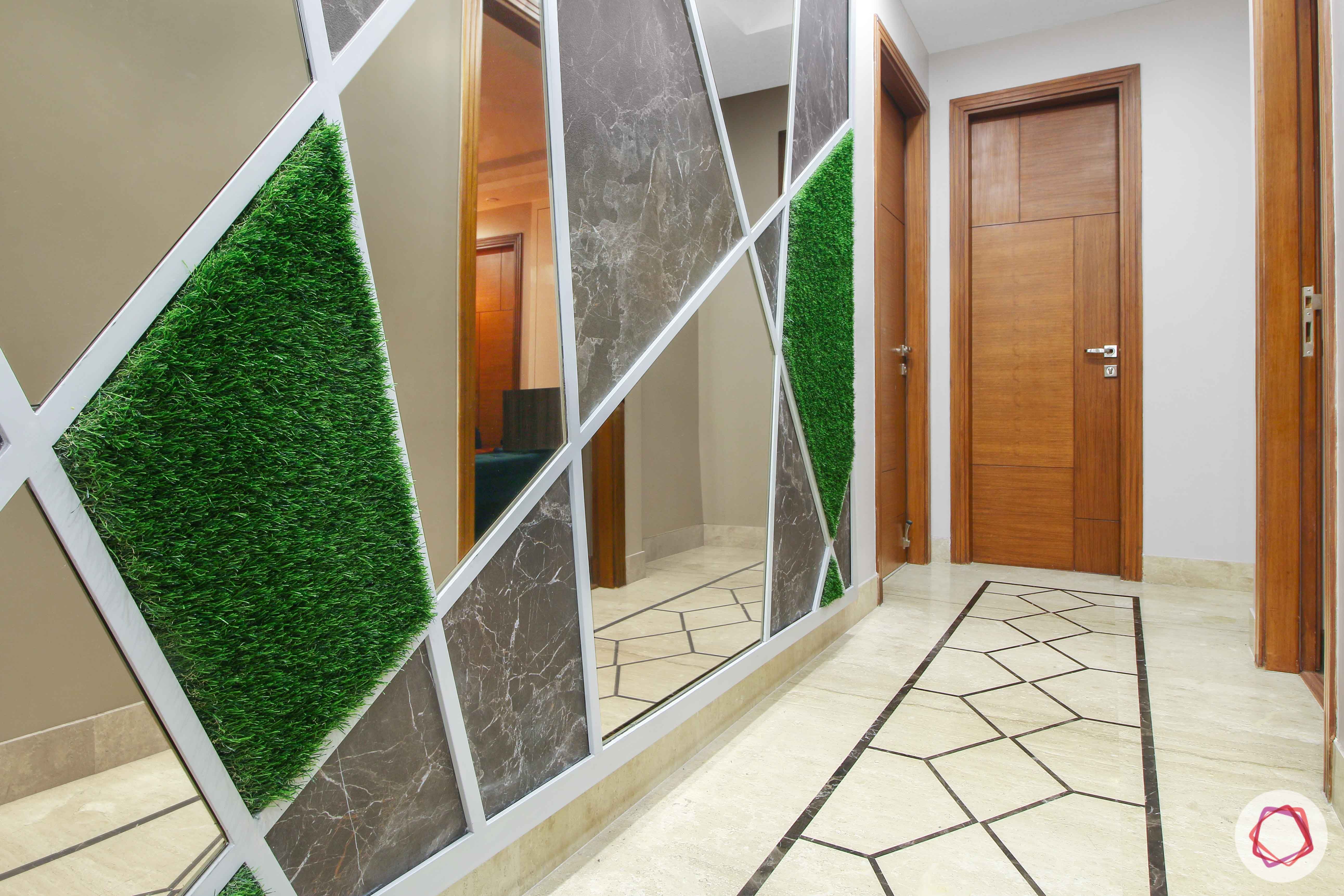 Artificial Grass Idea #4: Kids' Play Area
Artificial turf is famous for being resistant to extreme pressure and harsh conditions. It is also soft on kids and that makes it the ideal option for your kids' play area. It is safe and your kids will love playing on it since it gives them a large area to mess around in.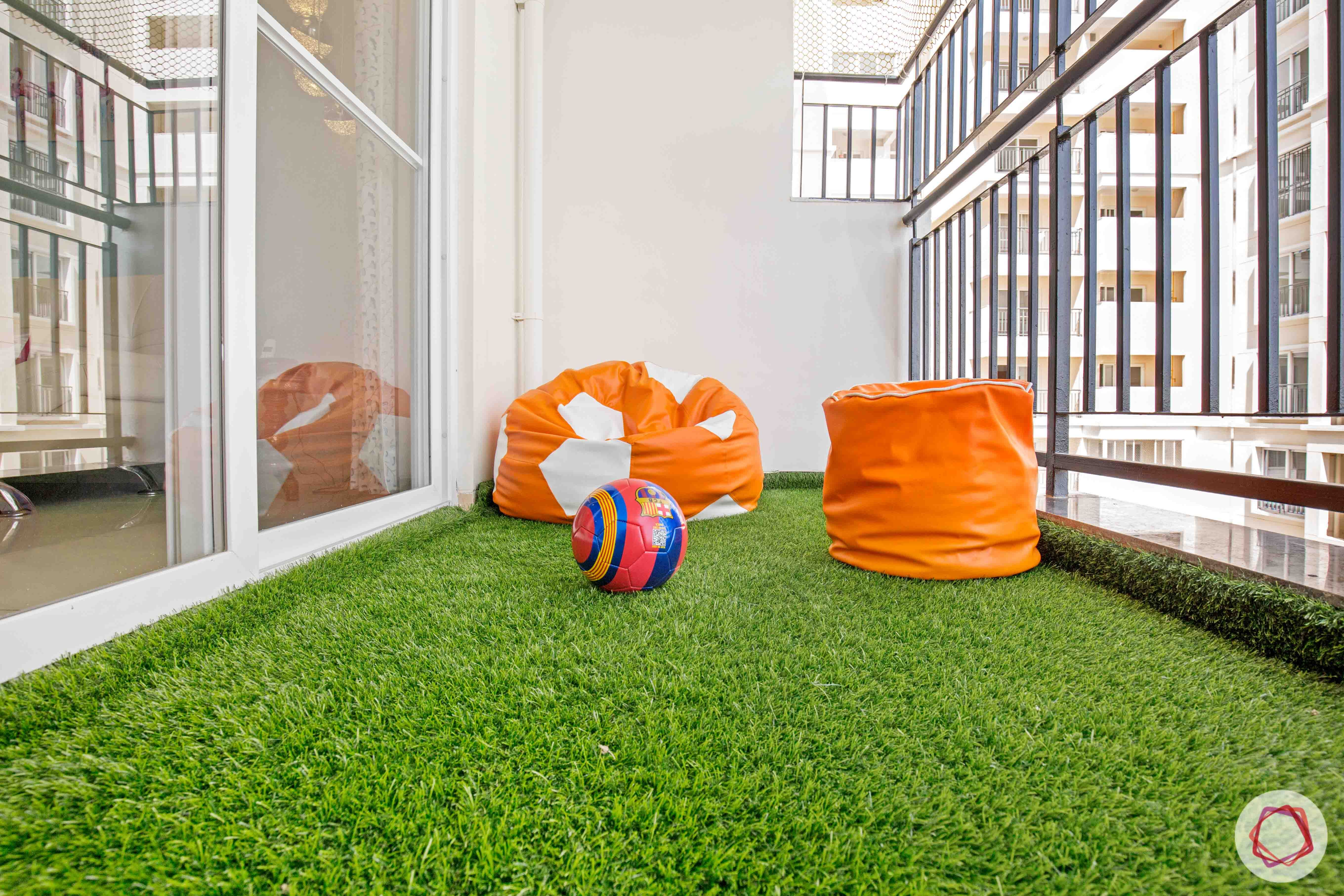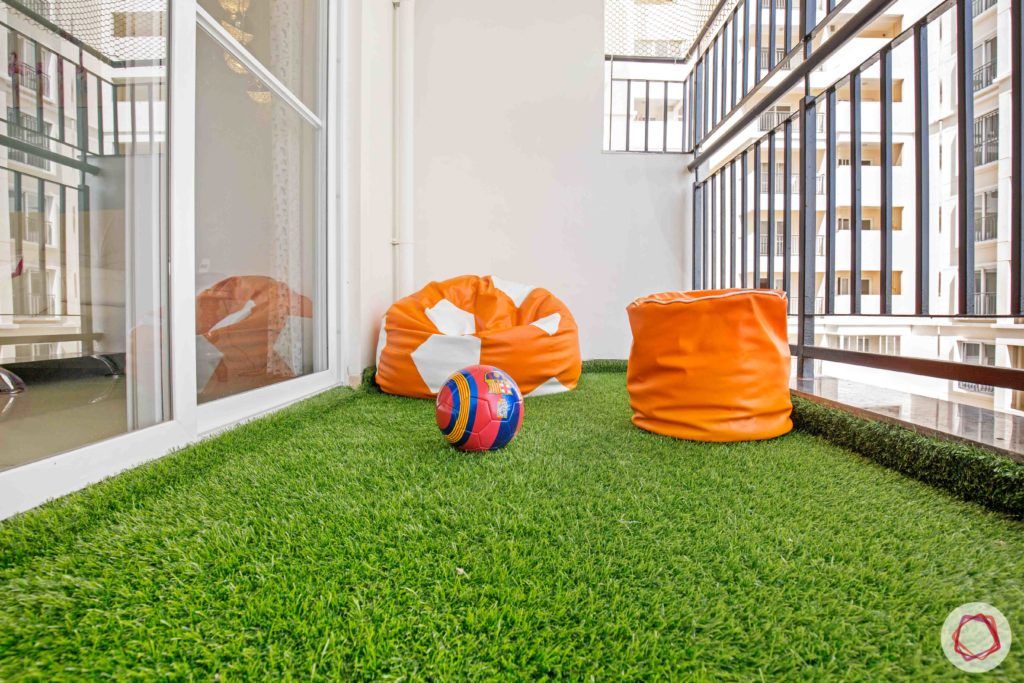 Artificial Grass Idea #5: A Grass Curtain
Did you know that you can maintain your privacy with artificial turf? Seems unbelievable? It is actually not. Install a synthetic grass curtain on one side of your open balcony and keep nosy neighbours at bay. You can relax in peace without having to worry about anyone peeping through.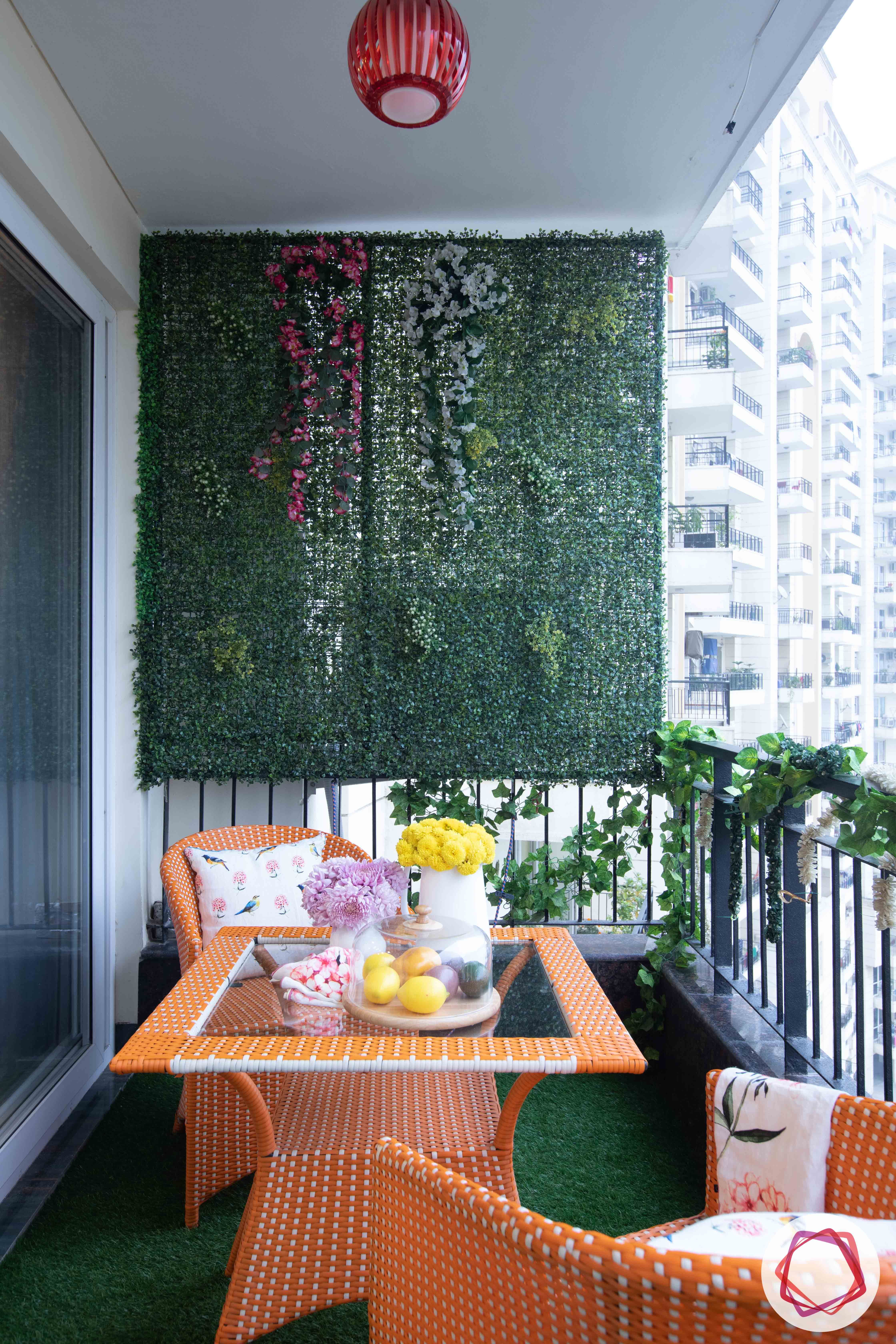 Artificial Grass Idea #6: Staircase
Having an artificial turf wall on the staircase is a great idea. It playfully suggests a change in ambience when comparing the two floors and also gives you a peek into what to expect. Patch it up with plants and give an illusion of a vertical garden.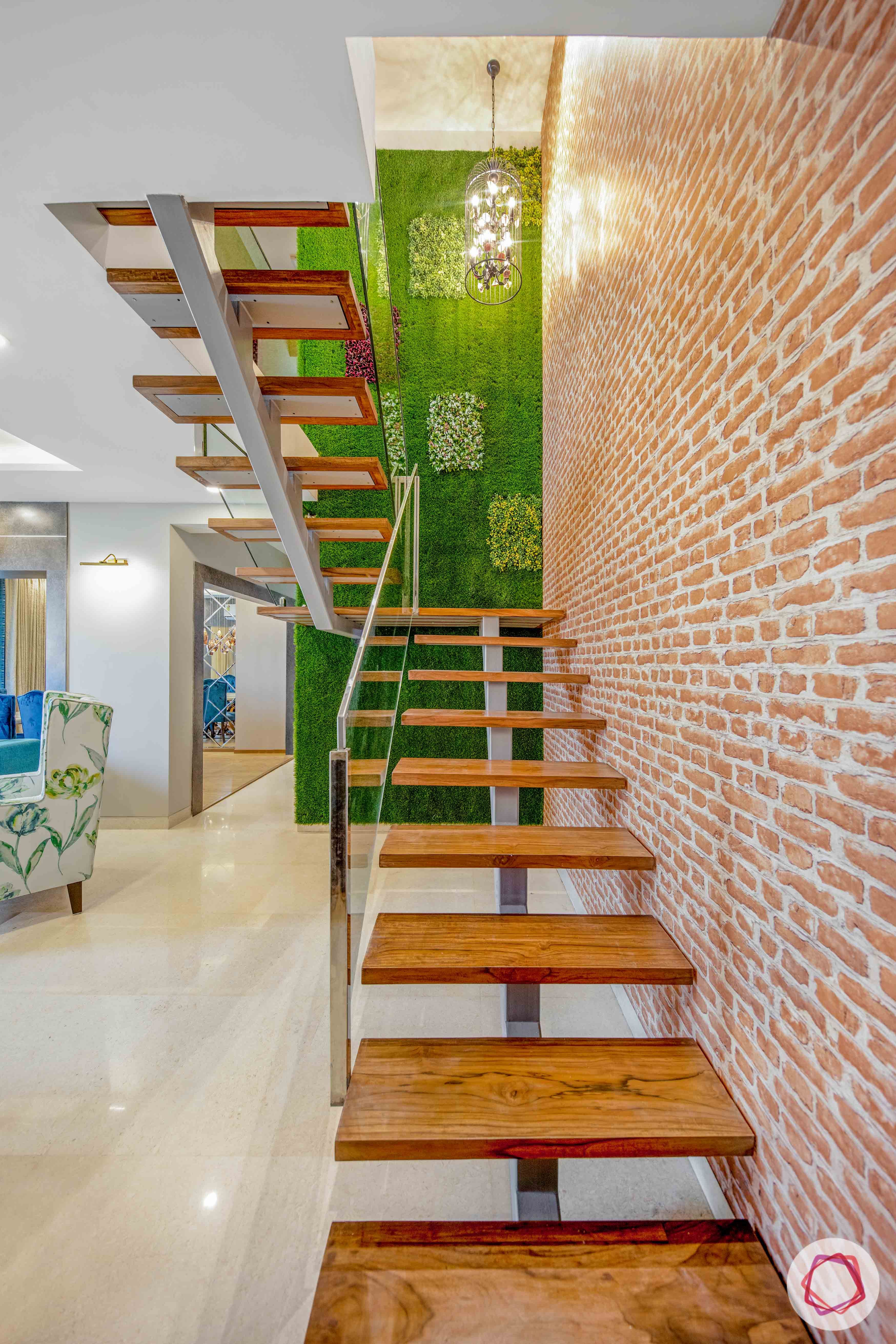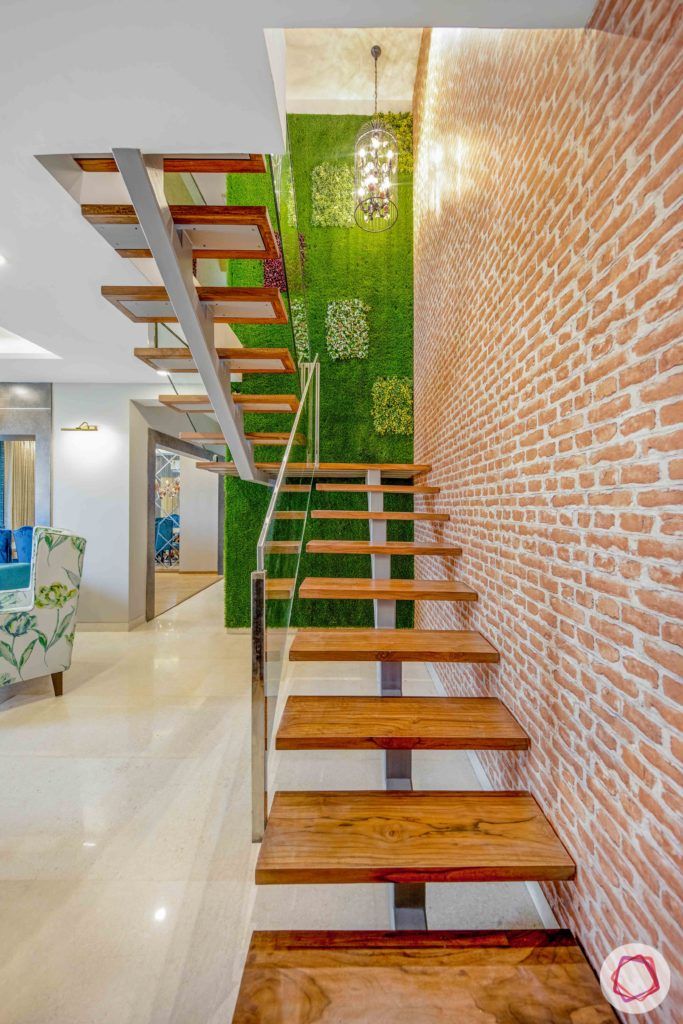 Artificial Grass Idea #7: Bedroom
Does the bedroom sound like a good spot to have a patch of artificial turf? Well, it might just enhance the look of your room without much effort. A panel of artificial turf in any one corner will make you feel fresh every time you enter your bedroom. Match the interiors to create a soft green ambience to further elevate your senses.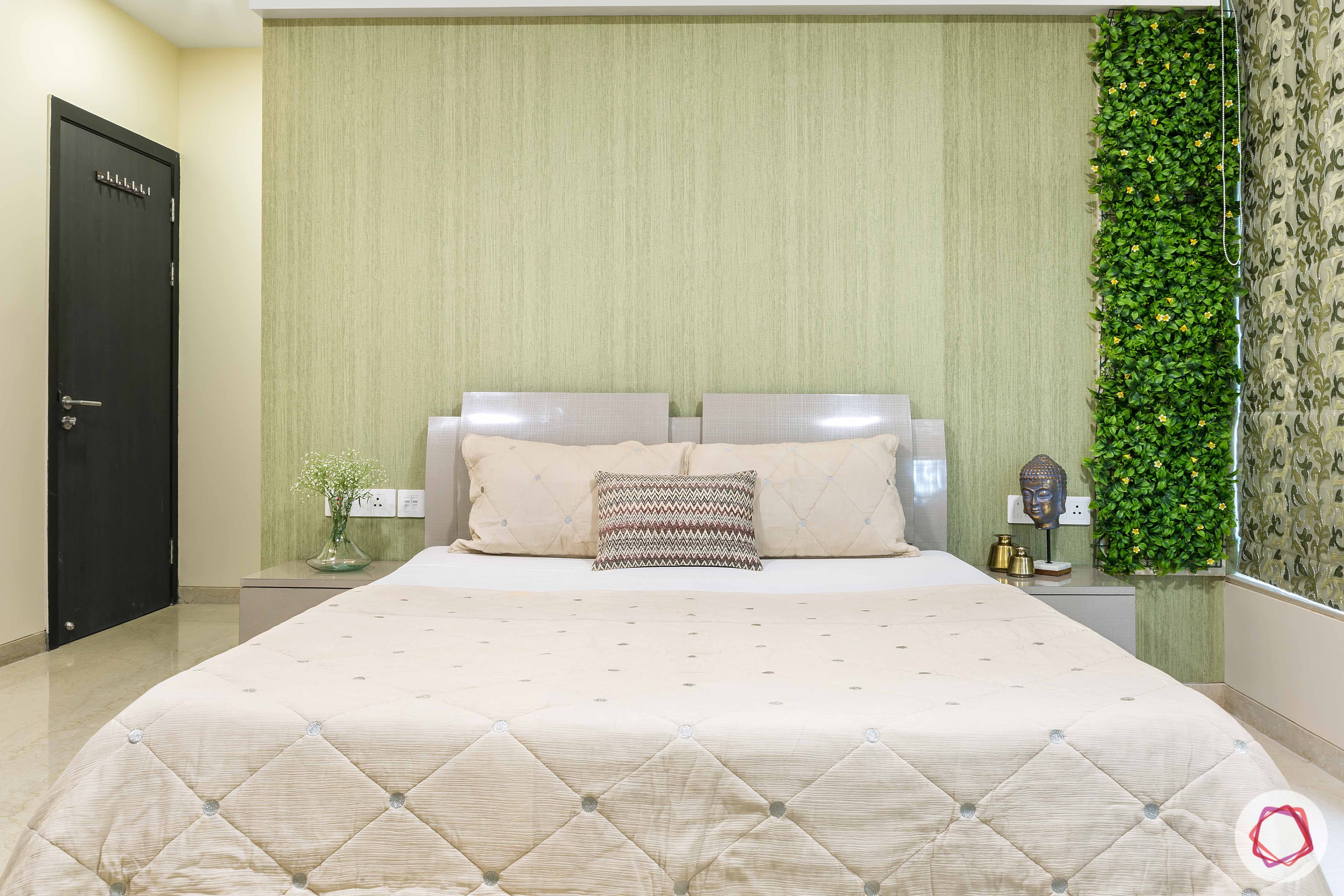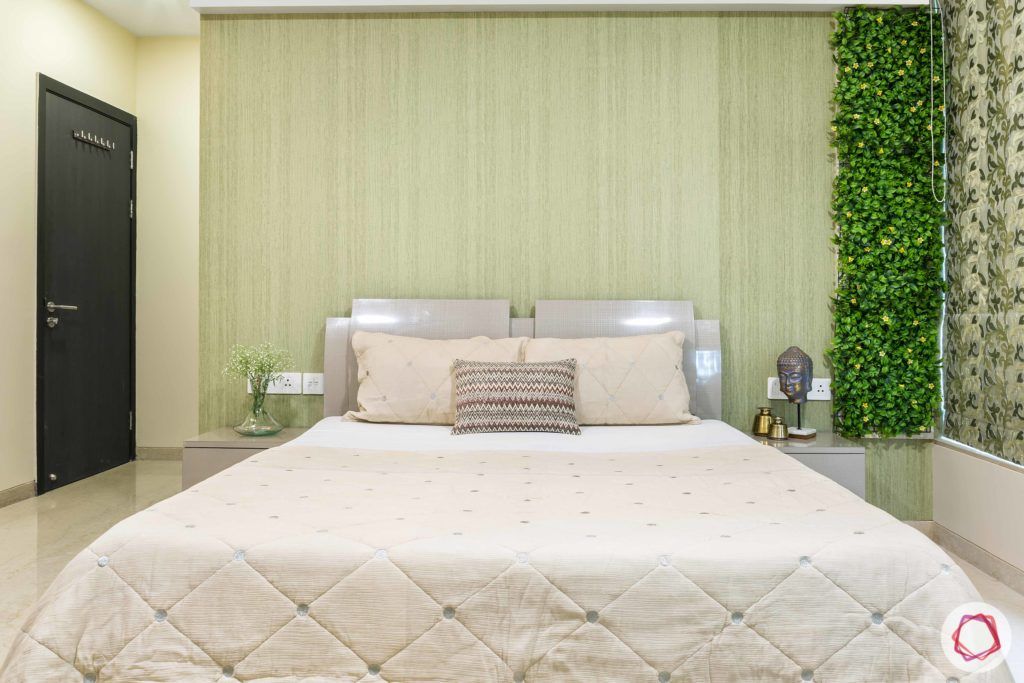 Artificial Grass Idea #8: Bathroom
This might look funny but it is a great idea for all the green-loving people out there. An all-white bathroom can sport a splash of green through artificial turf. This low maintenance idea for an accent wall is new, fresh and just right!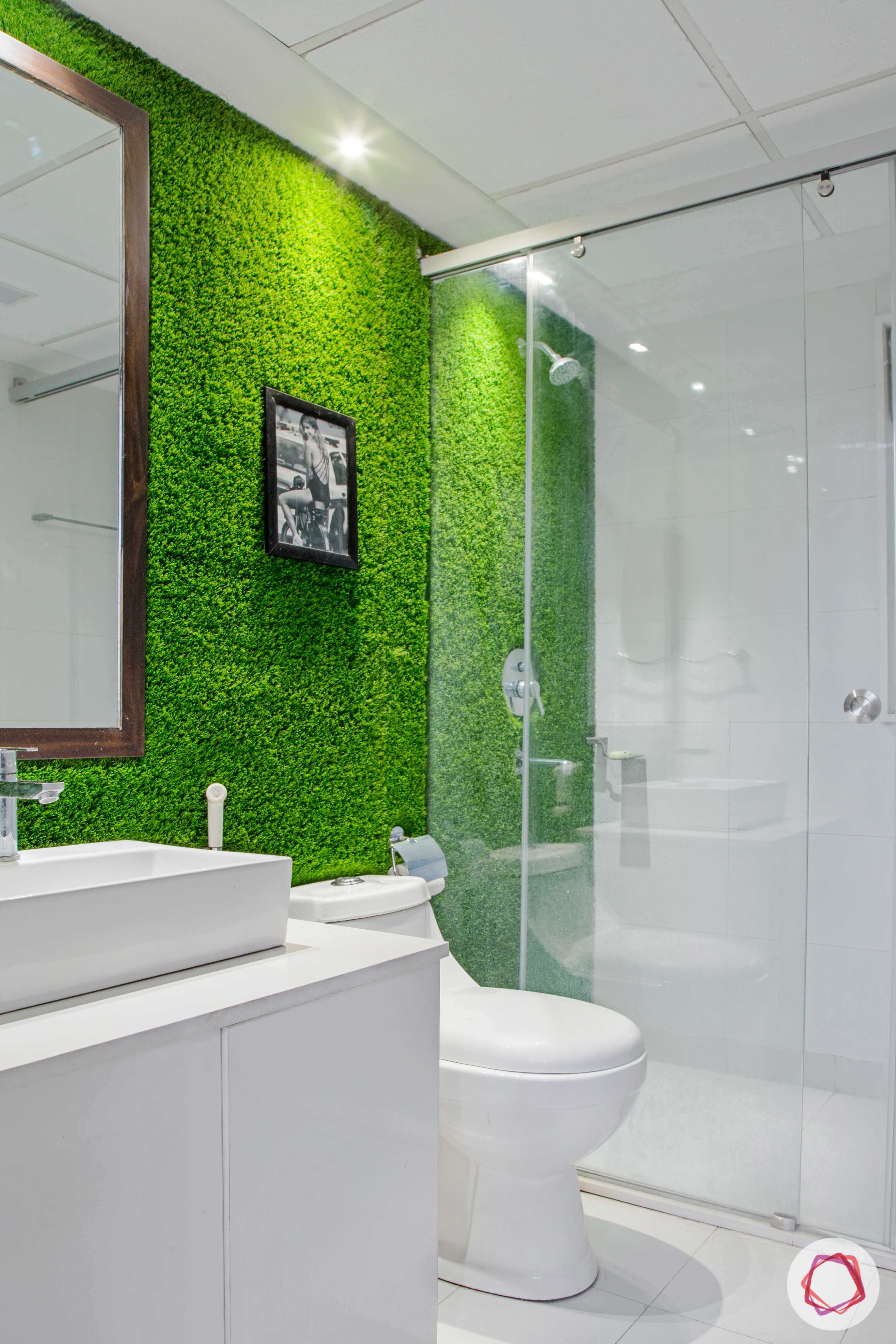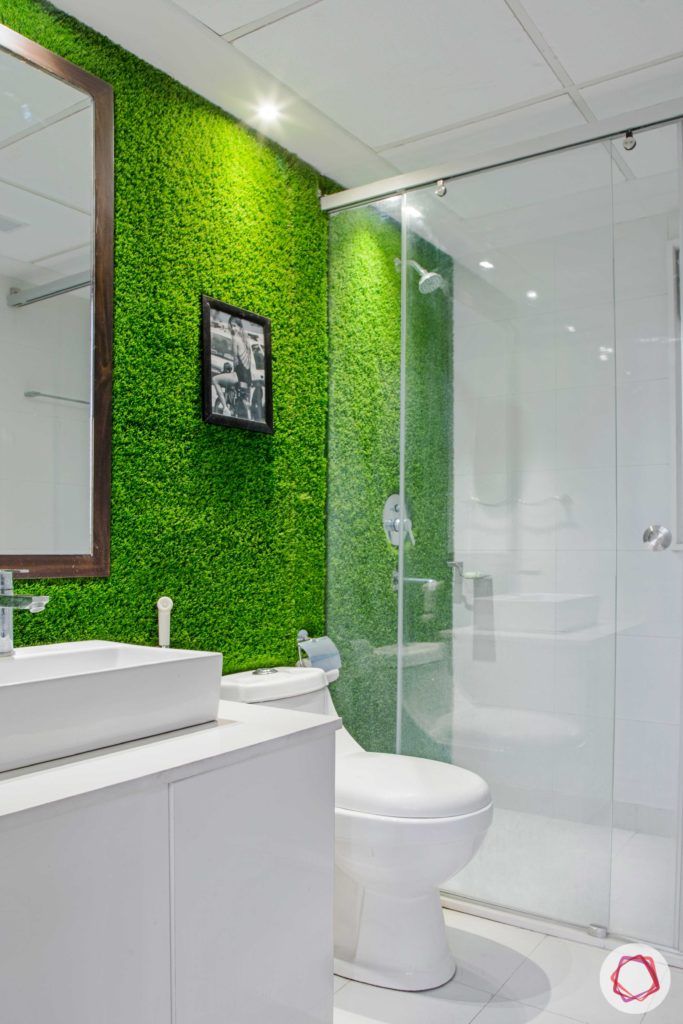 Do these unique ideas inspire you to get artificial turf home? Well, what are you waiting for? It is a great way to introduce some freshness into your daily life. And, if artificial is not your thing, then check out these Top 10 Low Maintenance Plants You Can Grow Indoors.
Check out indoor plants:
Send in your comments and suggestions.