Mirrors can be both — attractive and a little tricky to work with. While it's easy to go overboard with this trend, if you strike the right chords, you can achieve the perfect look. We have a collection of mirrors – big and small – that you can incorporate at home. Check out these amazing ideas to get in on this trend.
Decorative Mirrors #1: Placement Matters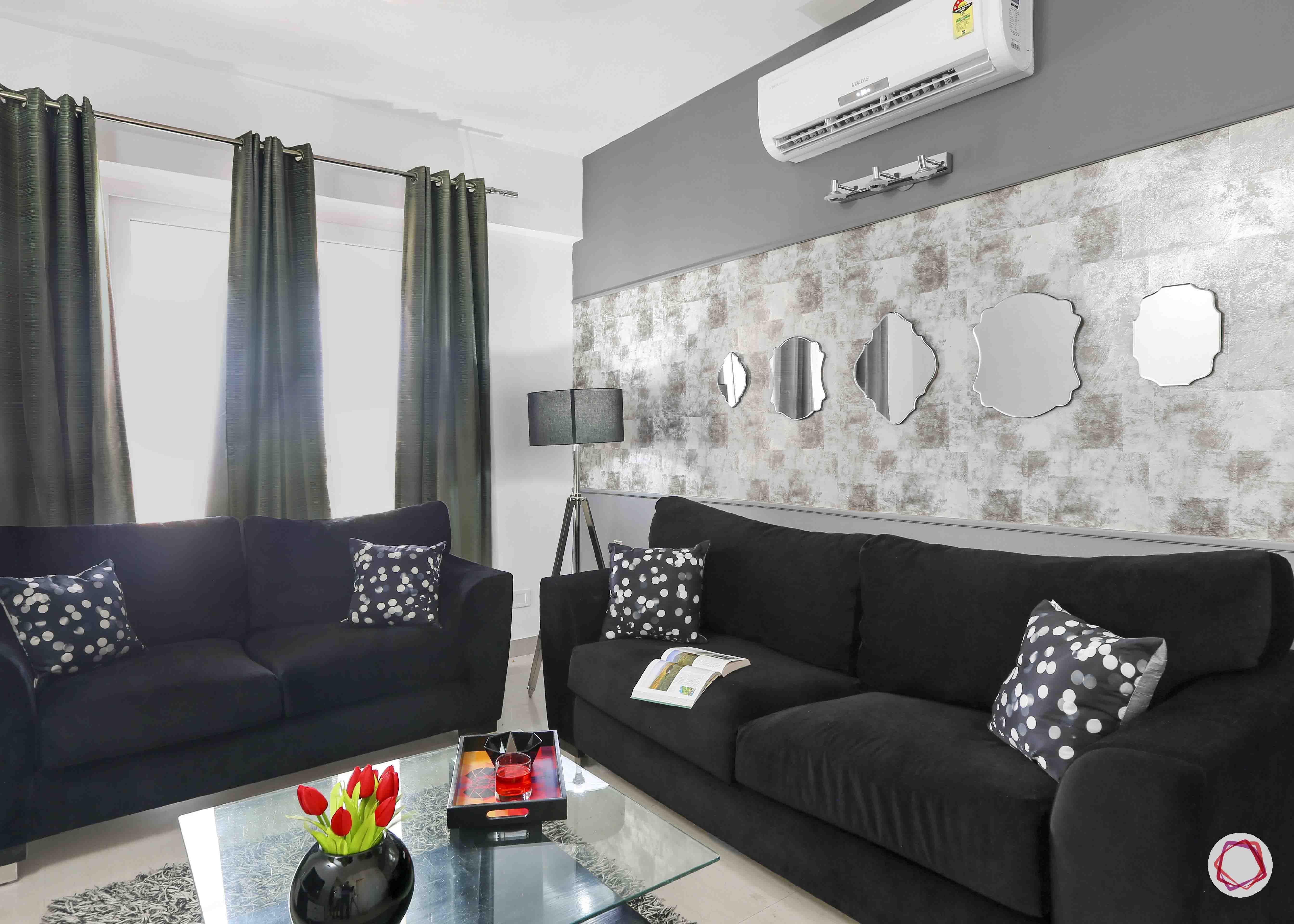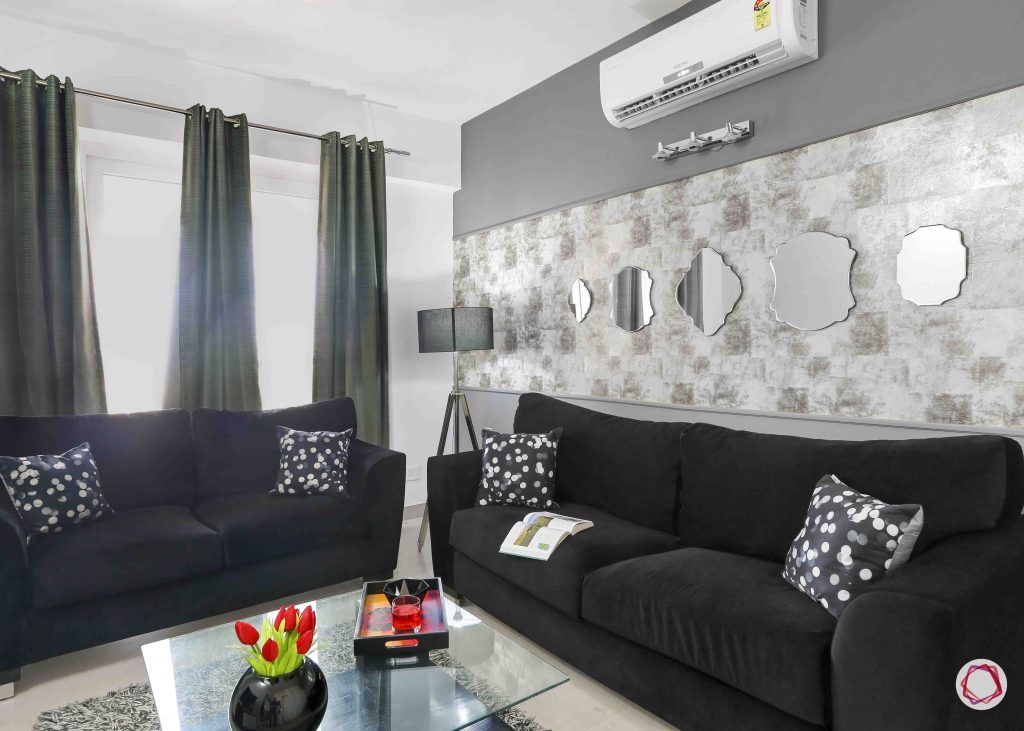 If you happen to own a lot of mirrors in various shapes and sizes, then you might want to check this out. These clients used their living room wall to display their collection of pretty mirrors in a variety of shapes to create a nice accent wall.
Decorative Mirrors #2: Criss-Cross Wonder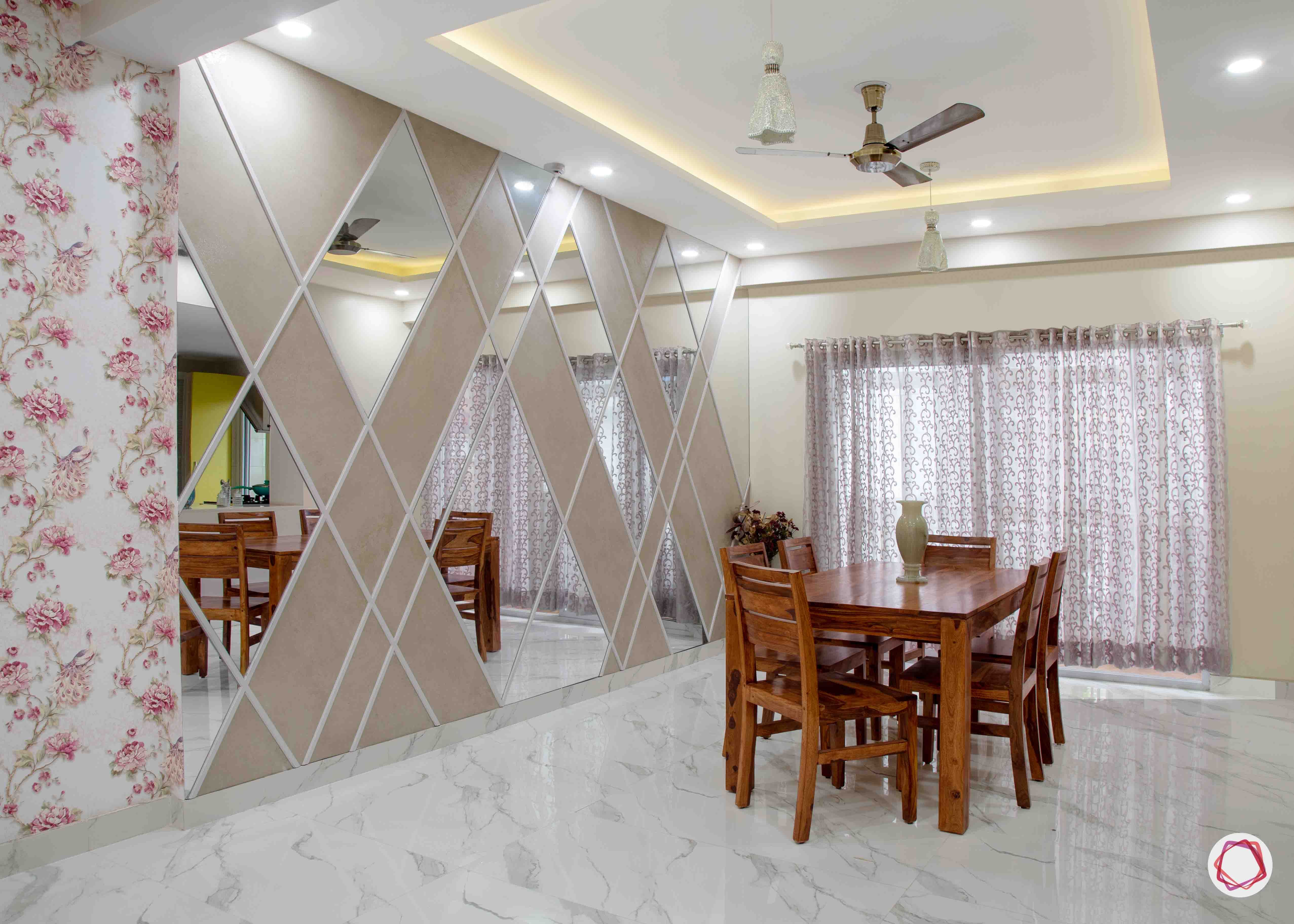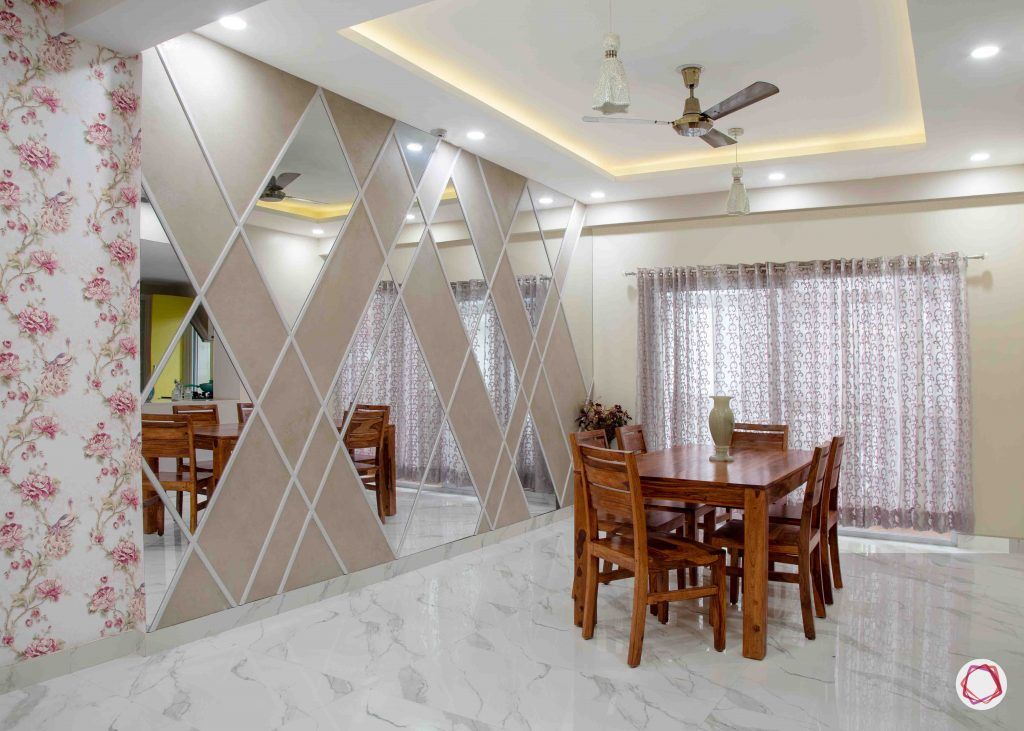 This dining room right here has the perfect recipe for starting conversations. Lovely florals, pastel hues, recessed lights and a minimal dining table set form a part of this space. Although these elements create a lot of drama in this room, the centre wall is the real hero. Done up in sections of mirror, laminam and trims, this wall is sure to grab attention.
Decorative Mirrors #3: Create an Illusion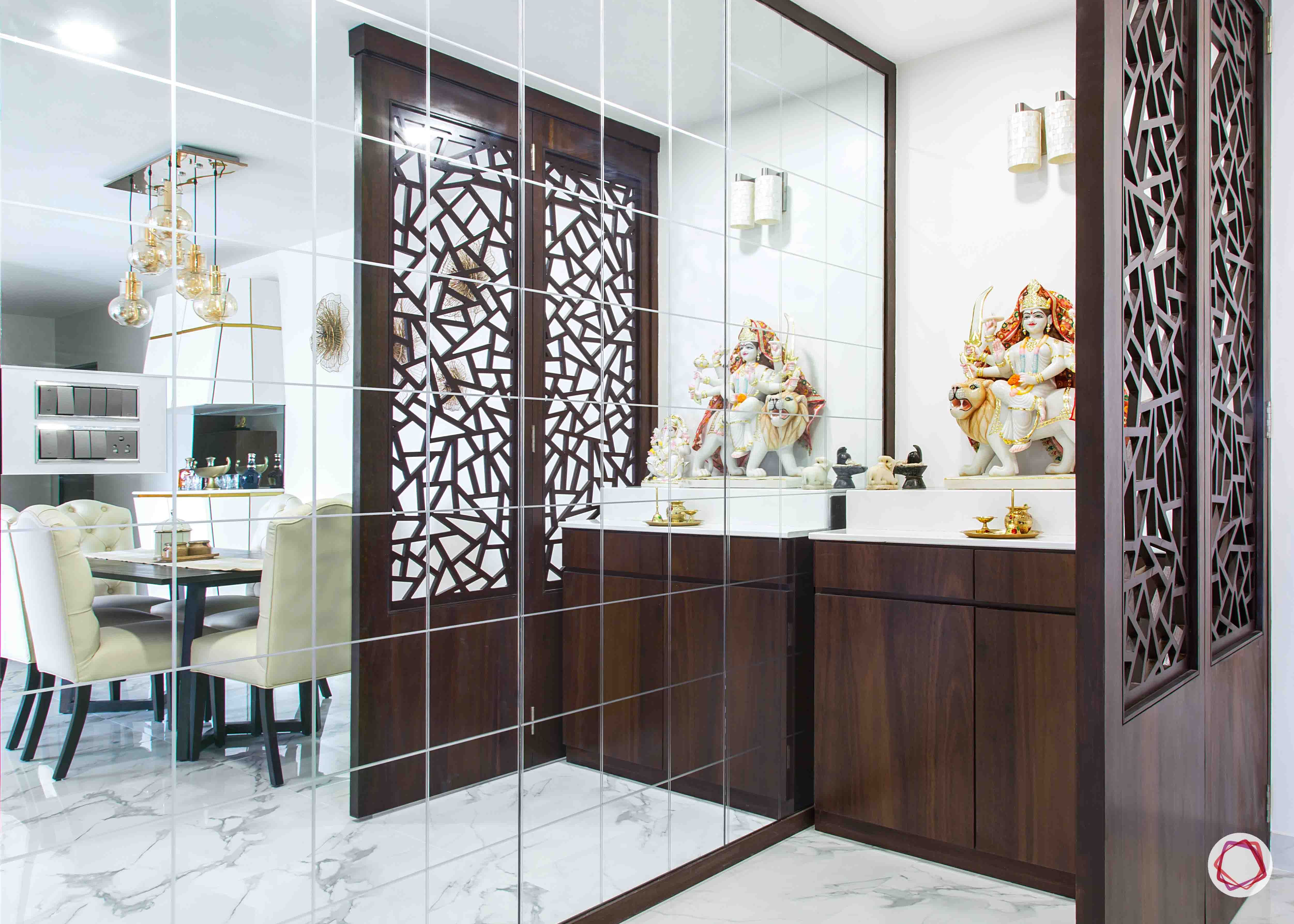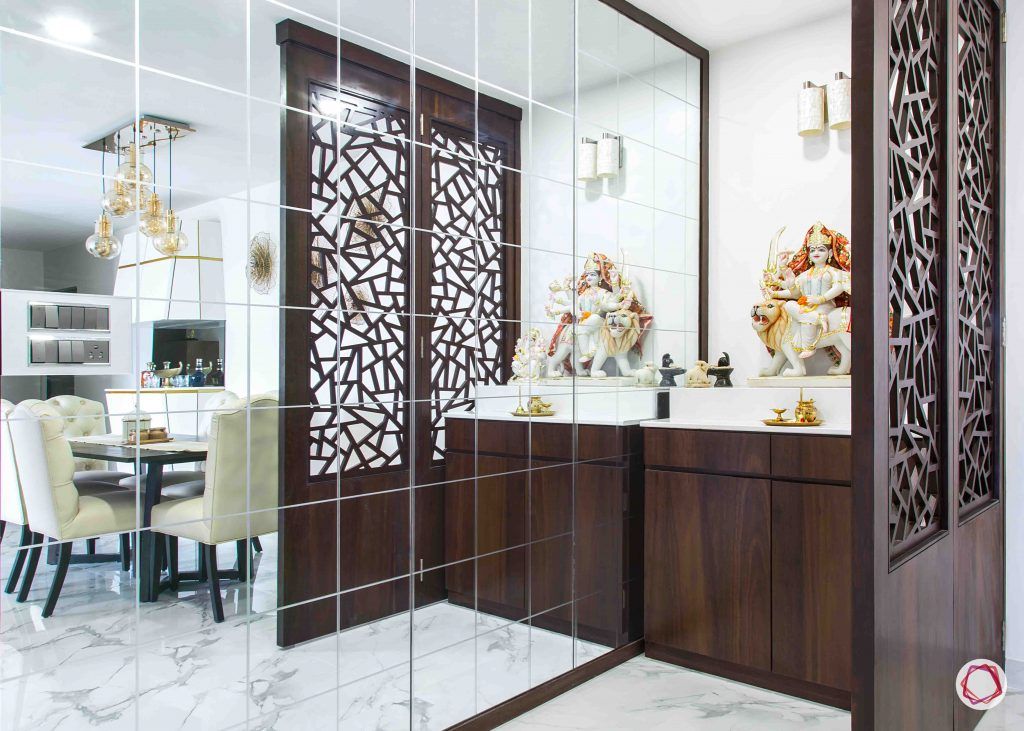 A mirror panel as a divider — such a unique and wonderful idea. Mirrors are great according to vastu and our clients wanted a mirror panel right next to their deity. This reflects lights and enlarges the space visually, while creating a nice backdrop for the pooja corner.

Decorative Mirrors #4: A Mirror-y Welcome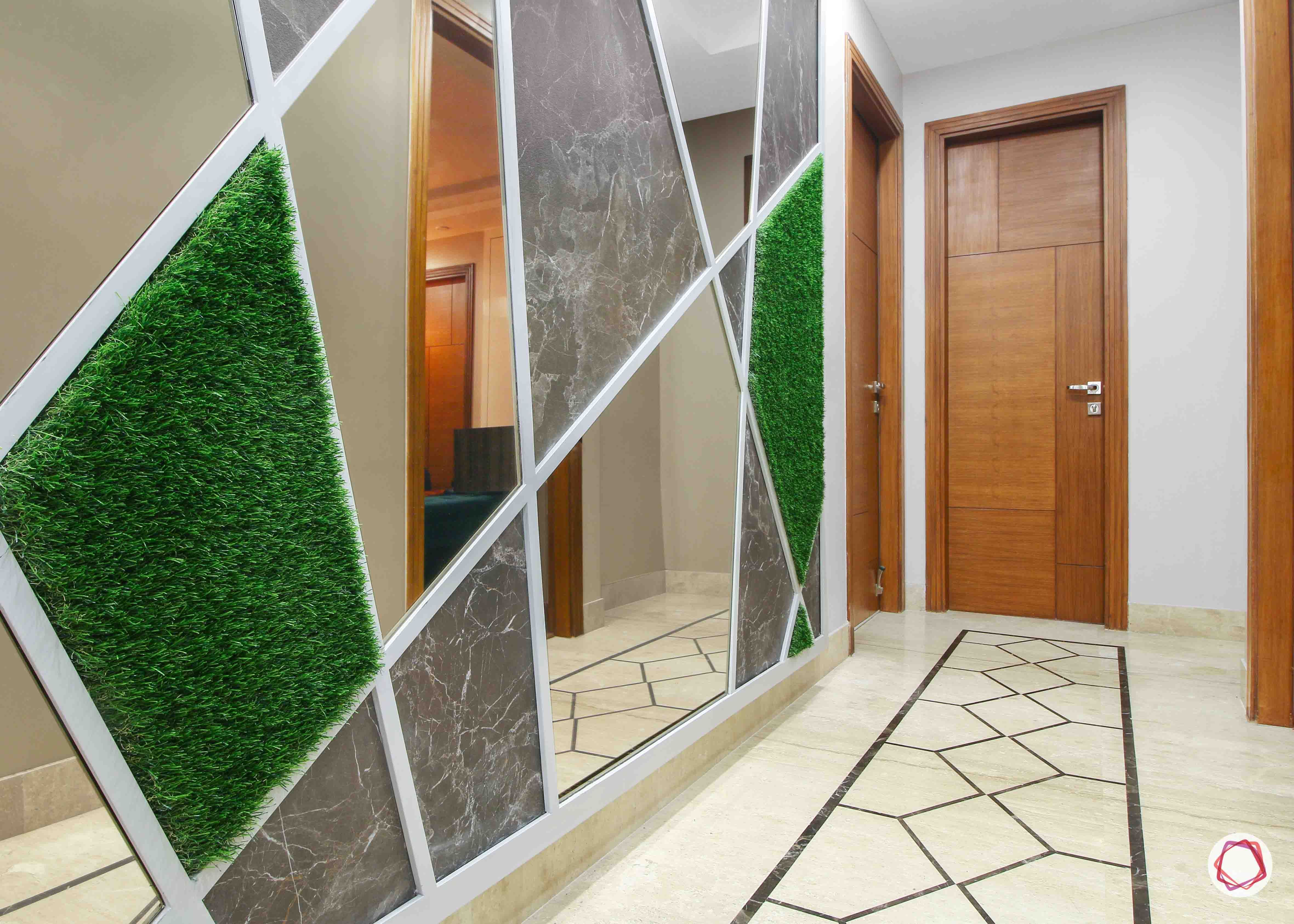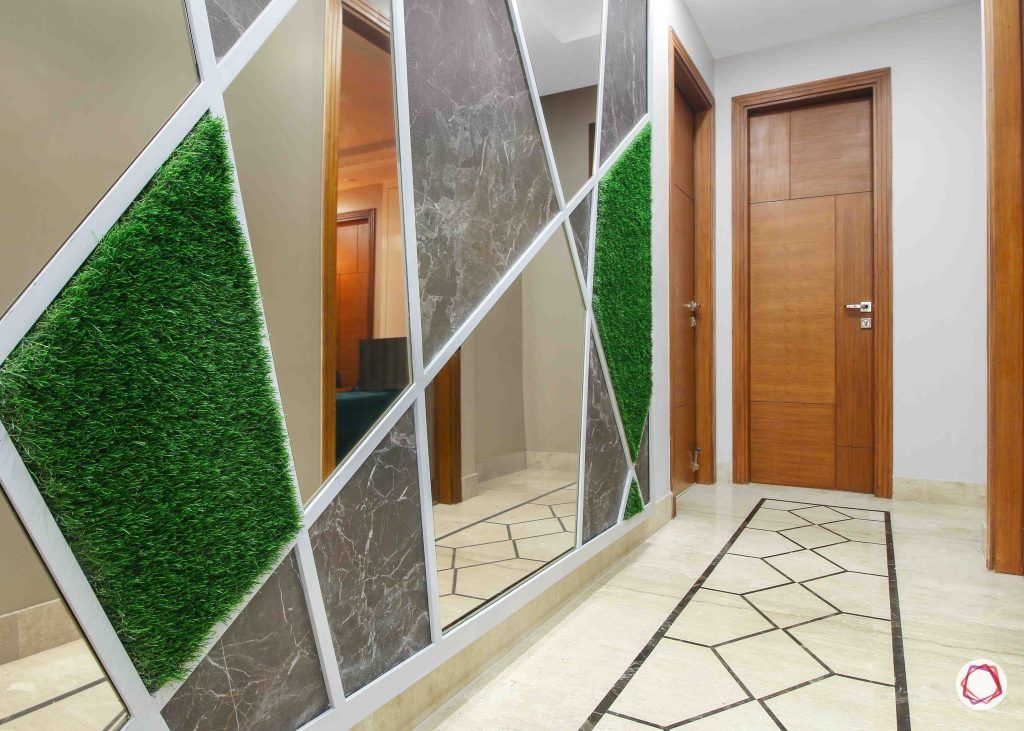 You love mirrors but don't want to go overboard with it? Just like this home in Delhi, you can get a geometric wall panel that has sections of tinted mirror, artificial turf and stone. It's perfect for your foyer.
Decorative Mirrors #5: Geometric Glass Frame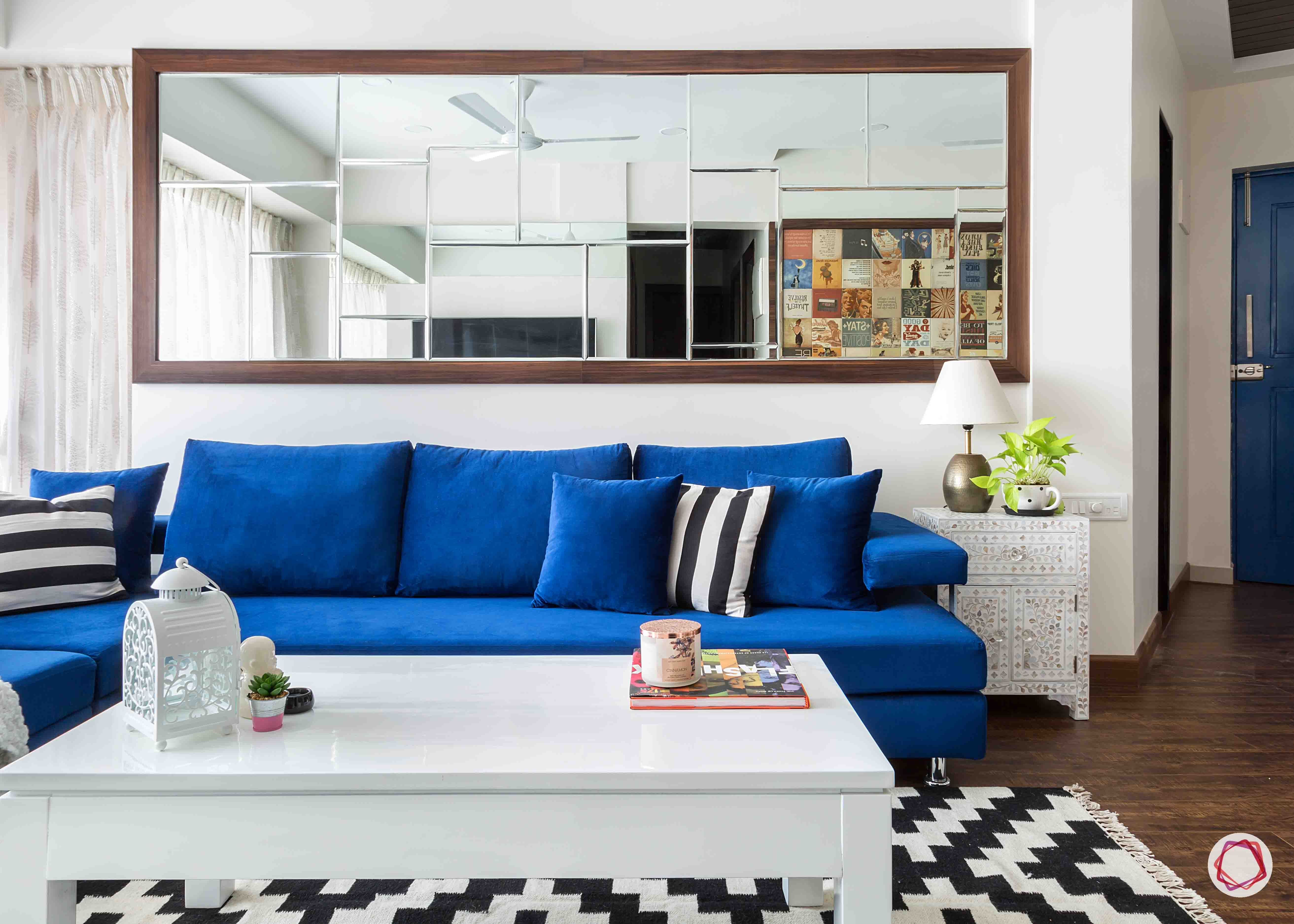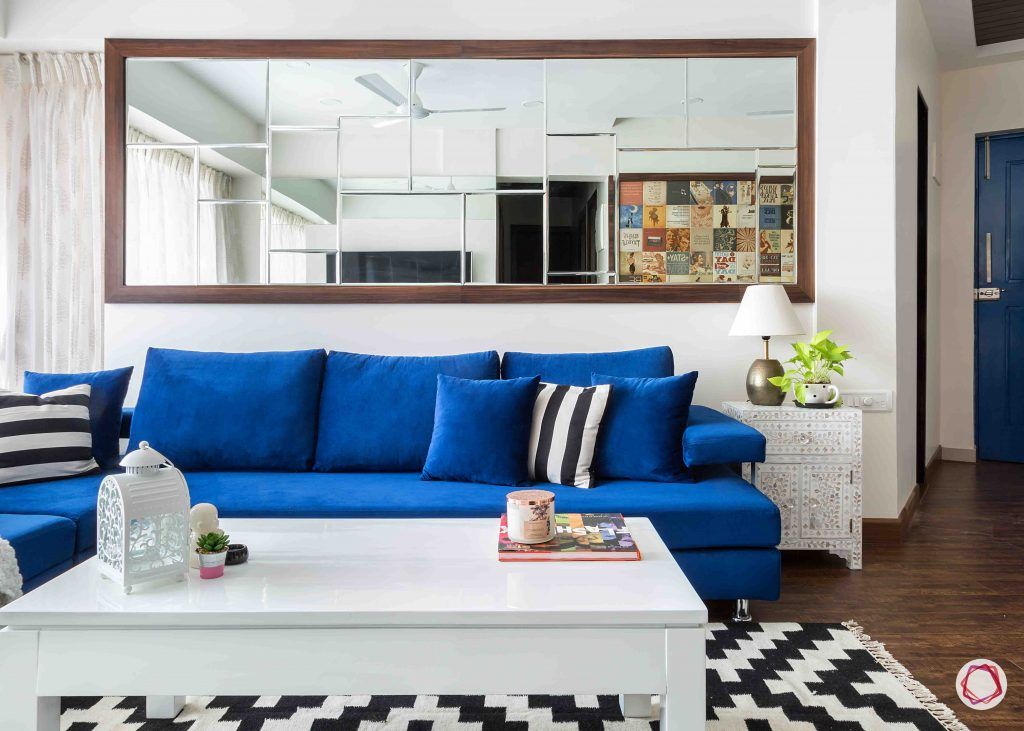 This particular home in Mumbai is a haven for those who love filling up their space with quirky and creative elements. The designer put in a mirror collage that perfectly amplifies the aesthetics of this space. The wooden frame around the mirror is a great way to warm up the space.

Decorative Mirrors #6: Bevelled Glass Wall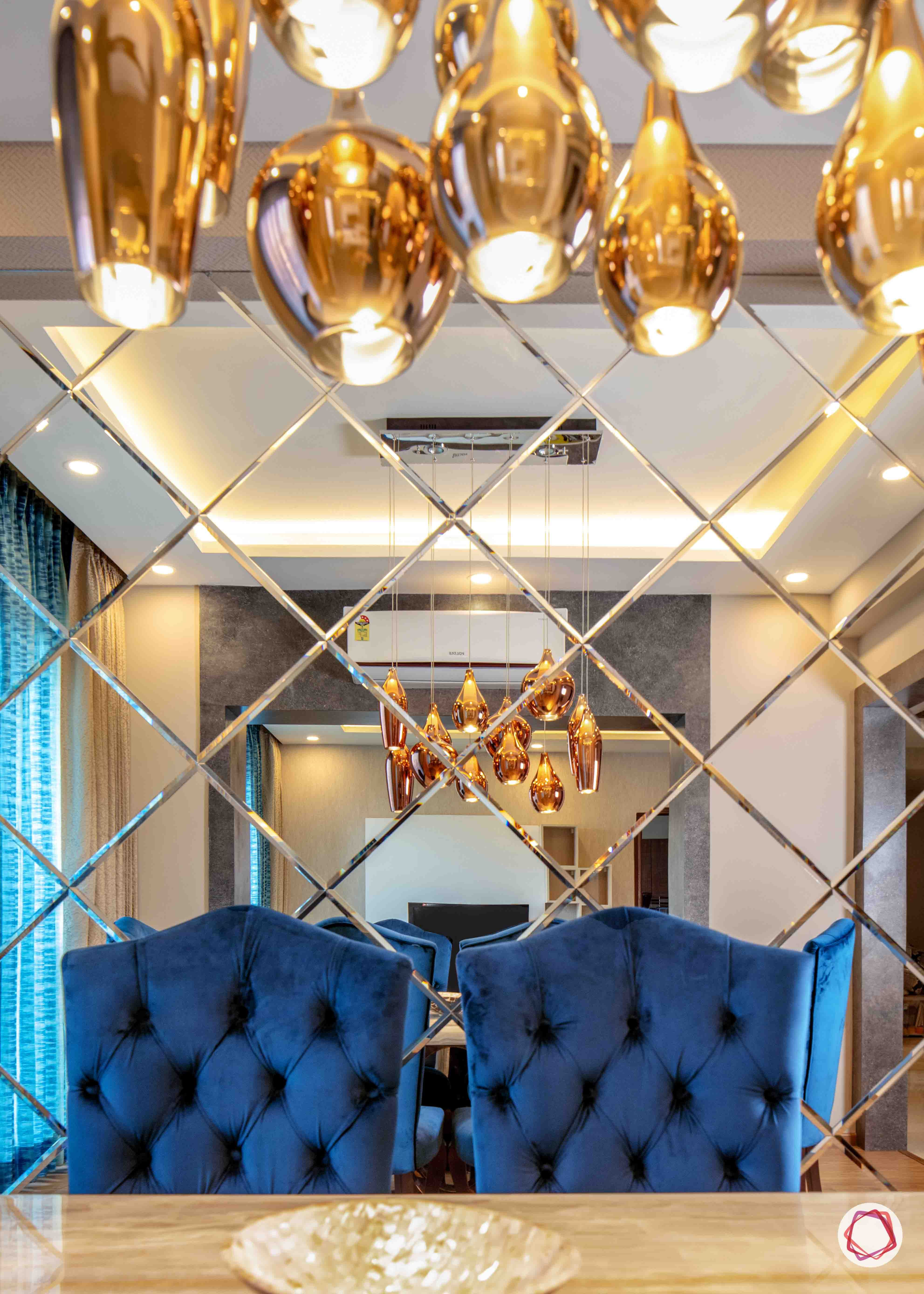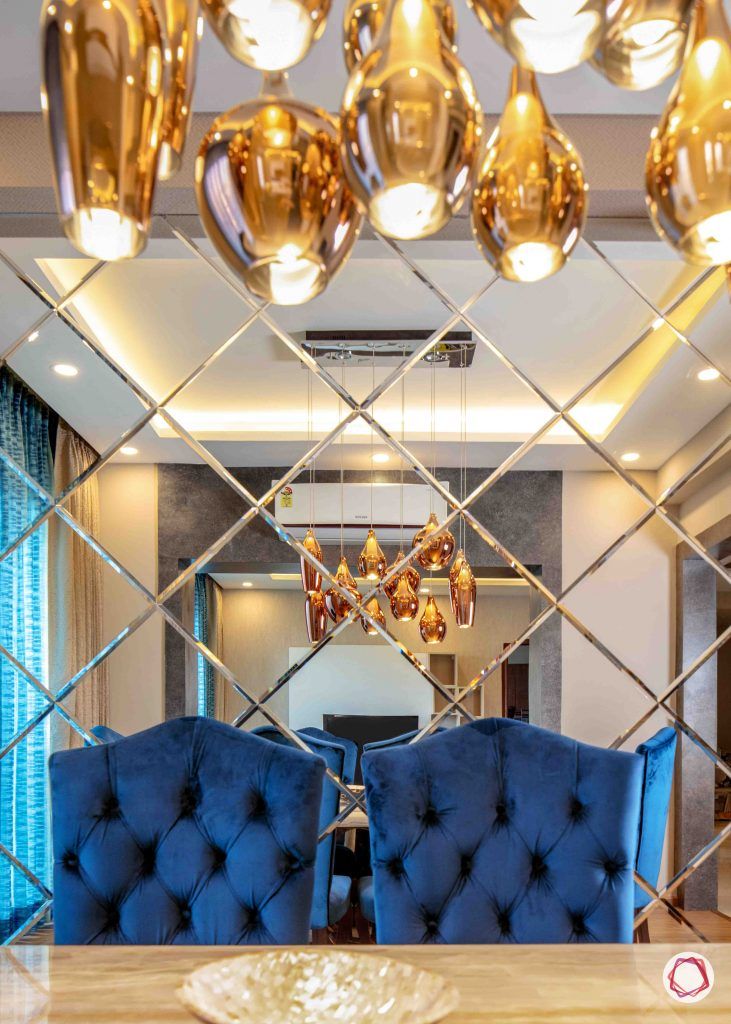 Your dining room is the best space to have an elaborate mirror wall with beguiling diamond cuts on it. This creates an illusion of a larger area and reflects surfaces beautifully. For a bit of drama, you can also add bling lights that are positioned above the table.
Decorative Mirrors #7: Tinted Glass Panels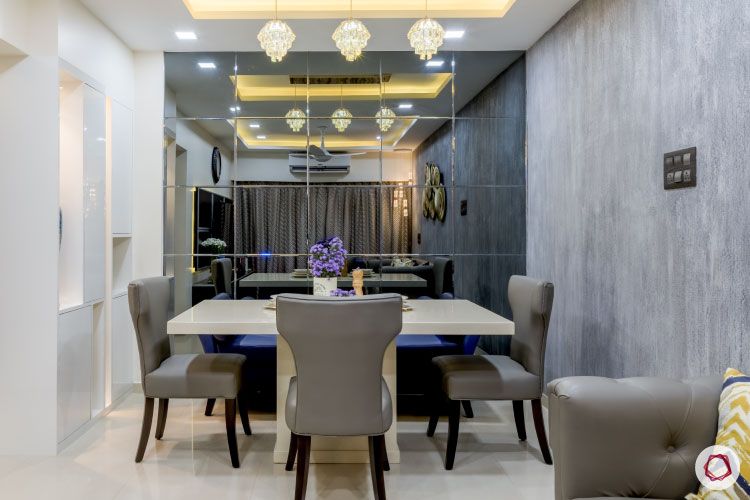 Tinted mirrors capture the play of light brilliantly, and hence, are well suited for spaces that have multiple layers of lighting. These square mirror panels add an edge to the otherwise, subtly furnished dining hall.
Decorative Mirrors #8: The False Foyer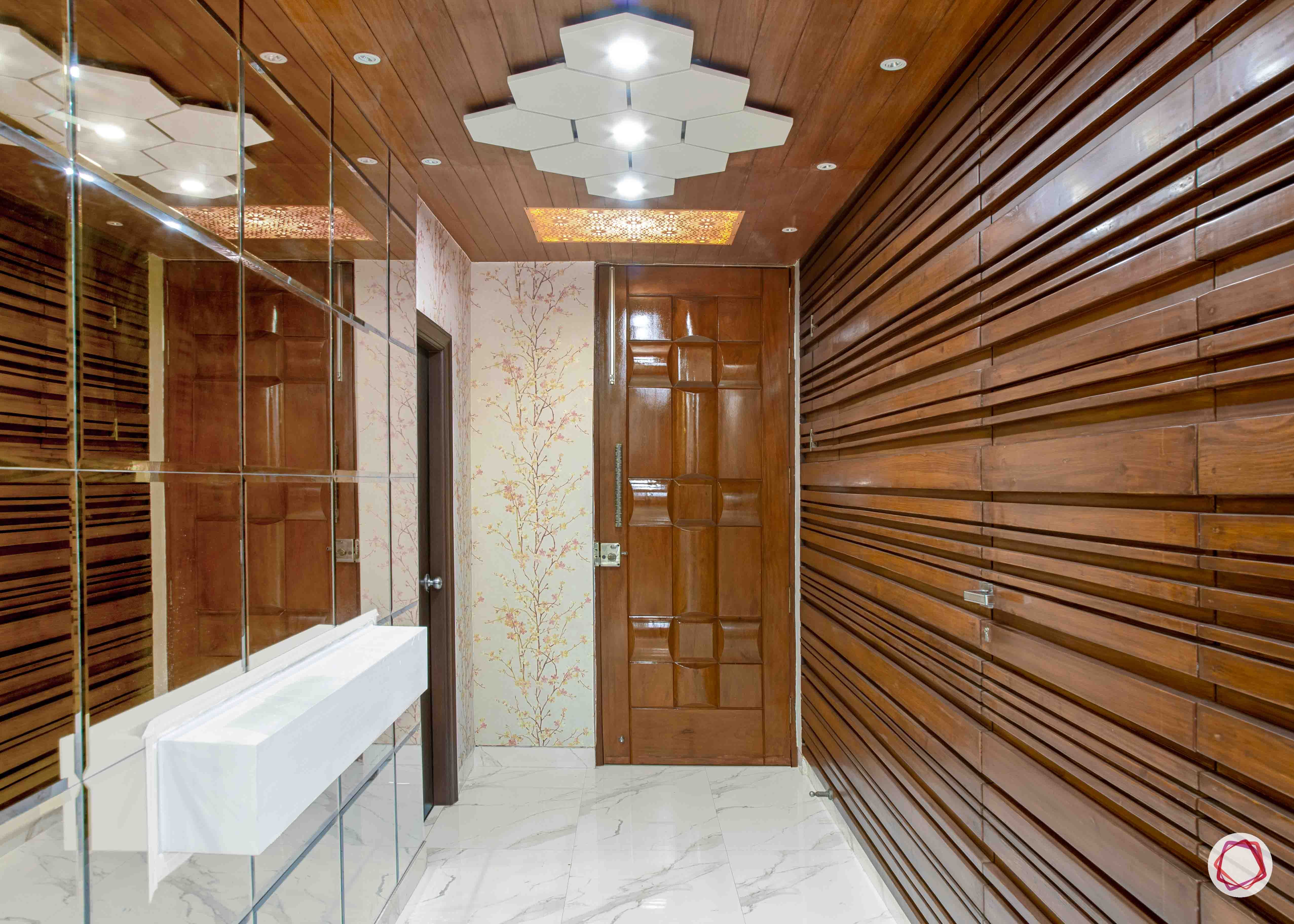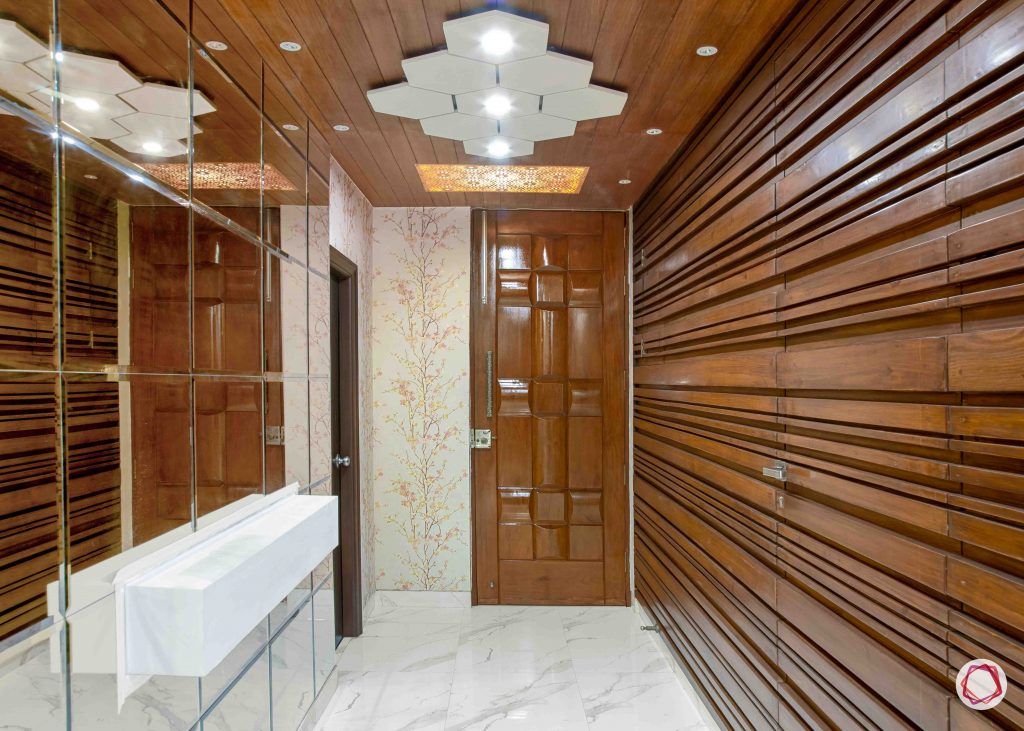 A foyer is typically a narrow passage that could use the space-enhancing features of mirrors. Also, if a foyer is panelled with mirrors on one side, it reflects the wall art on the other side, which, in this case, is wooden panelling. The ceiling also has a cluster of mirrors that increases the brightness of the space.
Decorative Mirrors #9: Glass Walls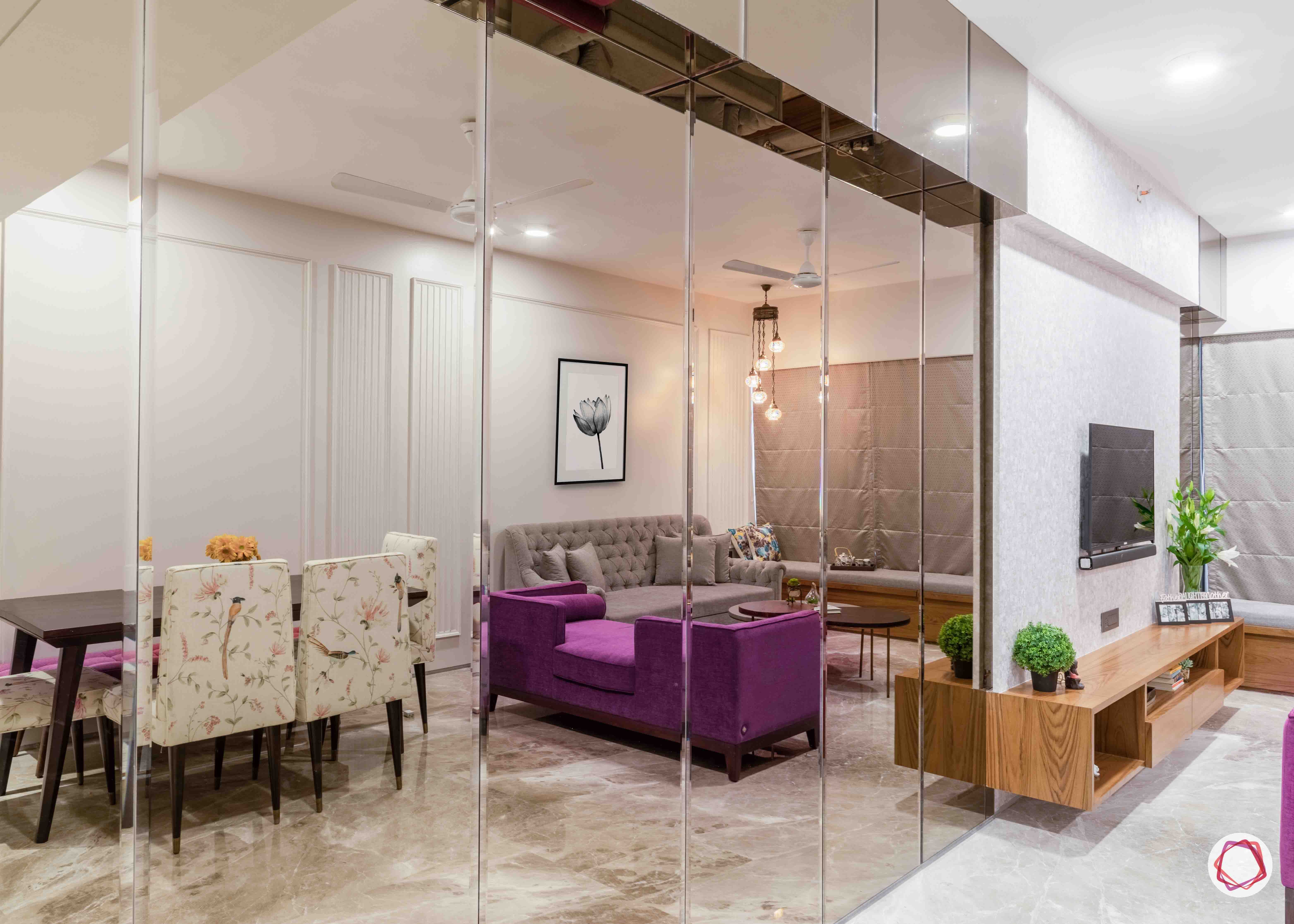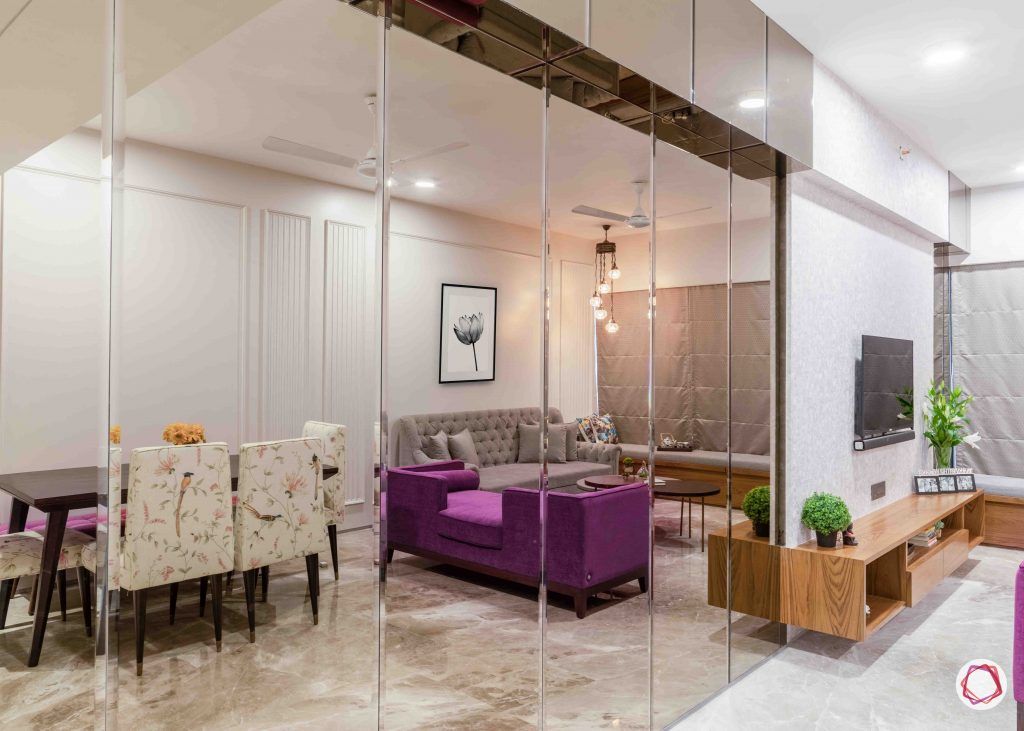 When space is scarce, wall-to-wall mirrors can be installed to make the room look bigger than it is. This compact dining space, for example, appears to be generously enhanced in size owing to the mirror panels.

Decorative Mirrors #10: The Backdrop Mirage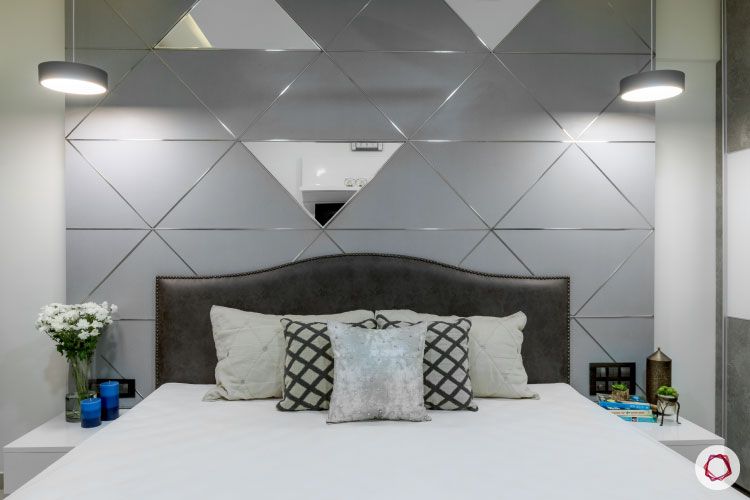 Mirrors make great backdrops because they are versatile, and are not restricted by colour or texture. This particular mirror panel behind the headboard is marked with triangular shapes adding texture and intrigue to the entire setup.

Decorative Mirrors #11: Vanity Fare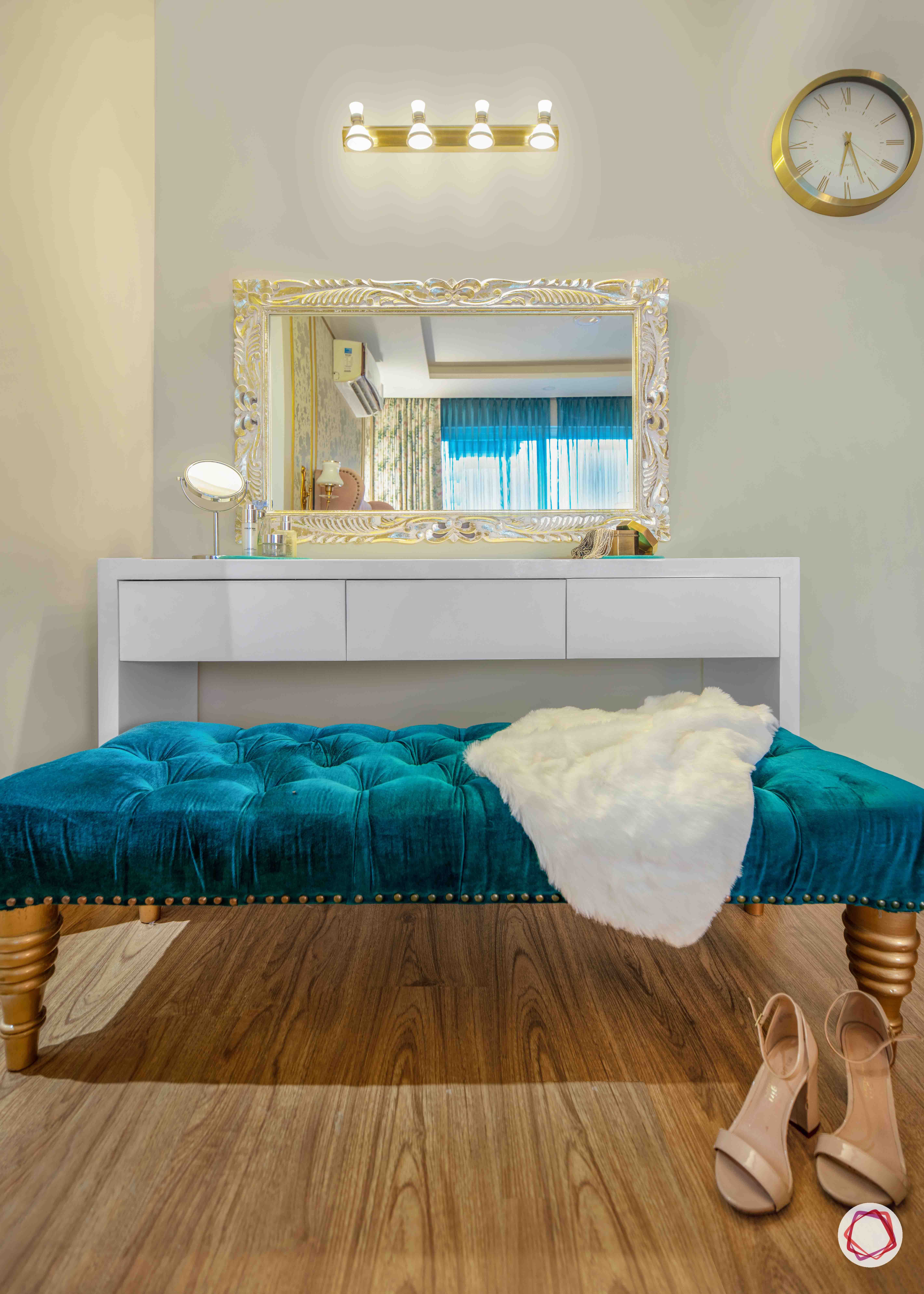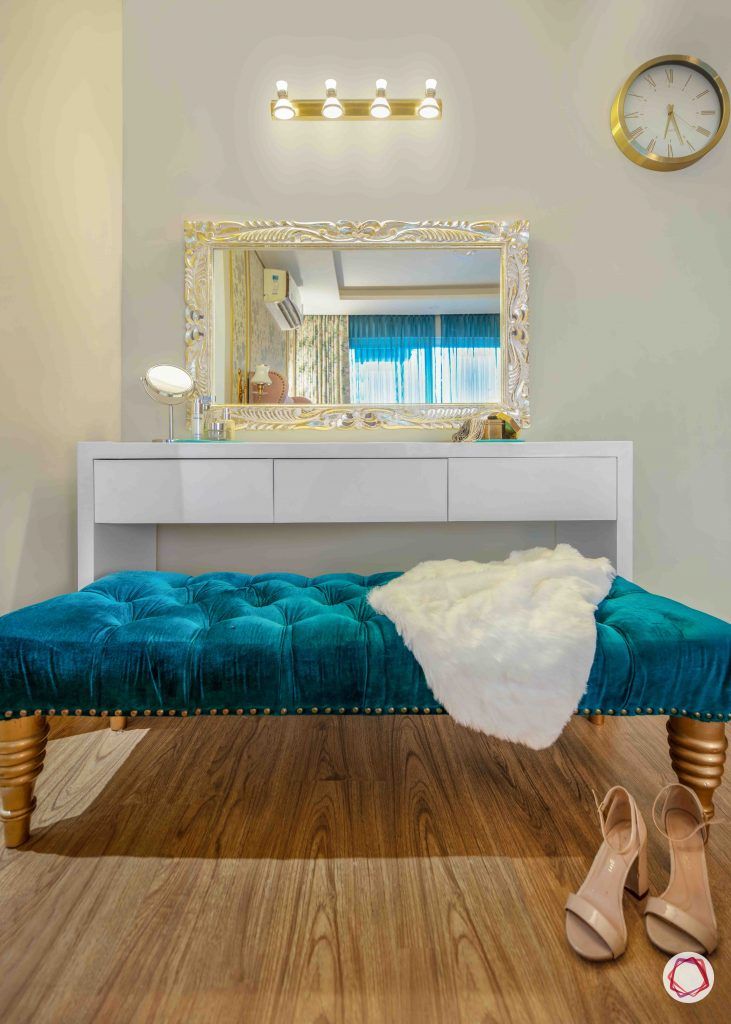 Vanity mirrors are perfect for a touch of drama. You will find it in dressing rooms and powder rooms. As they are meant to reflect beauty, such mirrors often have intricate borders and trimmings.
If you liked exploring these types of mirrors, also explore their placement with Vastu Shastra Tips for Mirror Placement at Home.
Send in your comments and suggestions.