Designing an entryway wall should get a fair amount of consideration, yet it's so easy to relegate it to the status of coat collector. An entrance wall design is the smartest way to infuse personality into the space regardless of how much square footage you have to play with. Your entryway is the first chance you get to make an impression on your guests, so why not blow them away? Here are five ways to create a stunning entrance wall design.
Entrance Wall Design Tip #1: Jazz Up Your Wall with Paint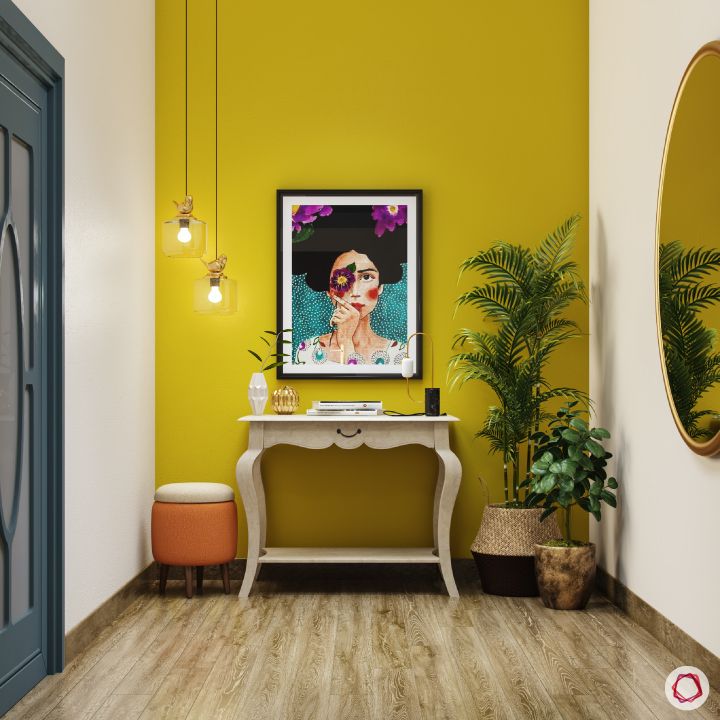 A painted accent wall is one way to deliver high-impact visual appeal. You could choose to channel the colours in the rest of your home, as a taste of what's to come. Alternatively, you could set a different aesthetic for the entryway to stop people in their tracks. For a minimal chic look, opt for lighter colours such as eggshell blue, Medici grey or a simple off-white. A hue from Oriental or Viking colour palettes, such as maroons, pinks and blues can create a striking statement.
Entrance Wall Design Tip #2: Turn Up That Wallpaper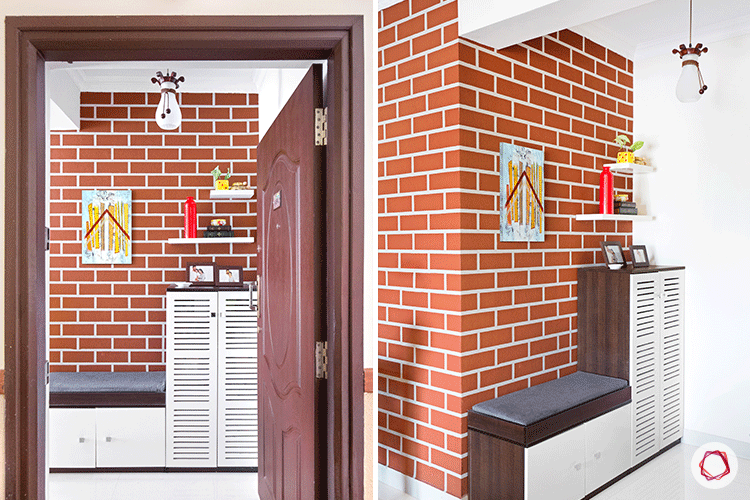 It's 'go big or go home' with this tip– using wallpaper to transform your entryway. Varying the colour spectrum and scale can once again define how pared back or in-your-face your entrance wall design is. For a contemporary, elegant look, geometric patterns in metallic- or jewel tones work well. Floral prints, on the other hand, can infuse striking character into the space. Using wallpaper on one wall makes it an accent wall– using it on all the ways in the entryway can create drama and interest.

Entrance Wall Design Tip #3: Go Ham on the Wall Accents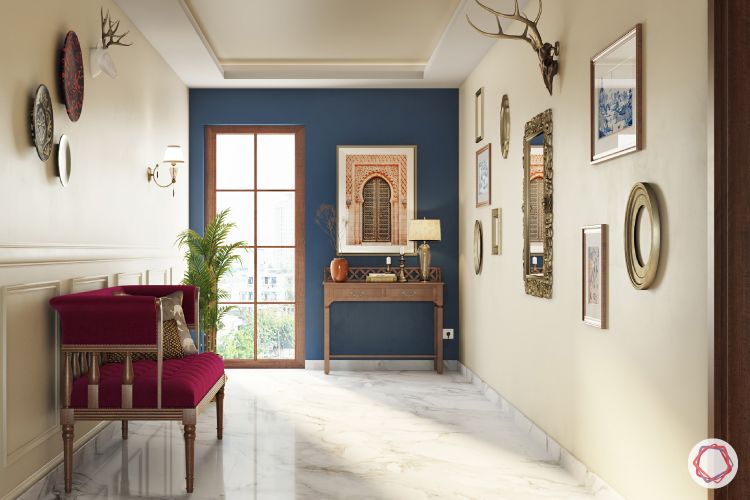 Perhaps you're not willing to change the wall colours or can't put up wallpaper– this tip is a way out. Wall accents make for eye-catching details that instantly set the tone for the space without any permanent changes. Mirrors are one such example– they open up the space and reflect light. Metallic or wooden accent pieces ground the design; a tapestry exudes a boho aesthetic.
Entrance Wall Design Tip #4: Ramp Up The Practical Appeal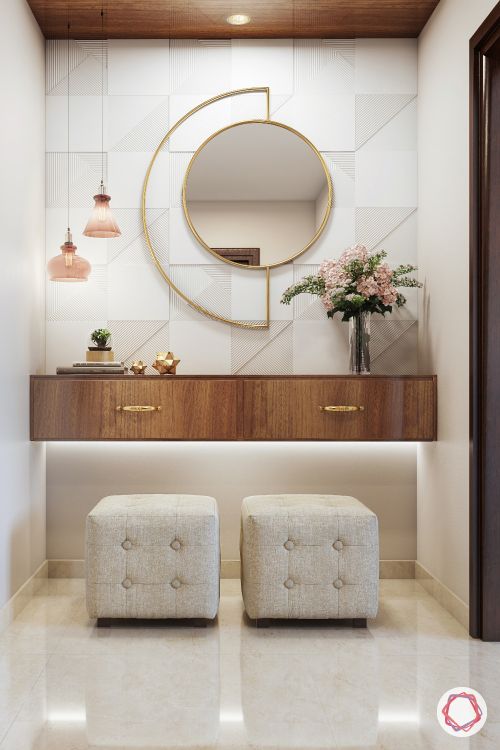 If you're all about defining purpose, making your entrance wall design functional ticks all the right boxes. Floating shelves and rustic hooks perform double duty as wall accents and temporary storage spaces. Fixed benches provide a space to put on shoes while a massive mirror allows you to get a quick look of your outfit before you head out the front door. You could also find the perfect poufs that fit easily into the limited space!
Entrance Wall Design Tip #5: Display a Statement Piece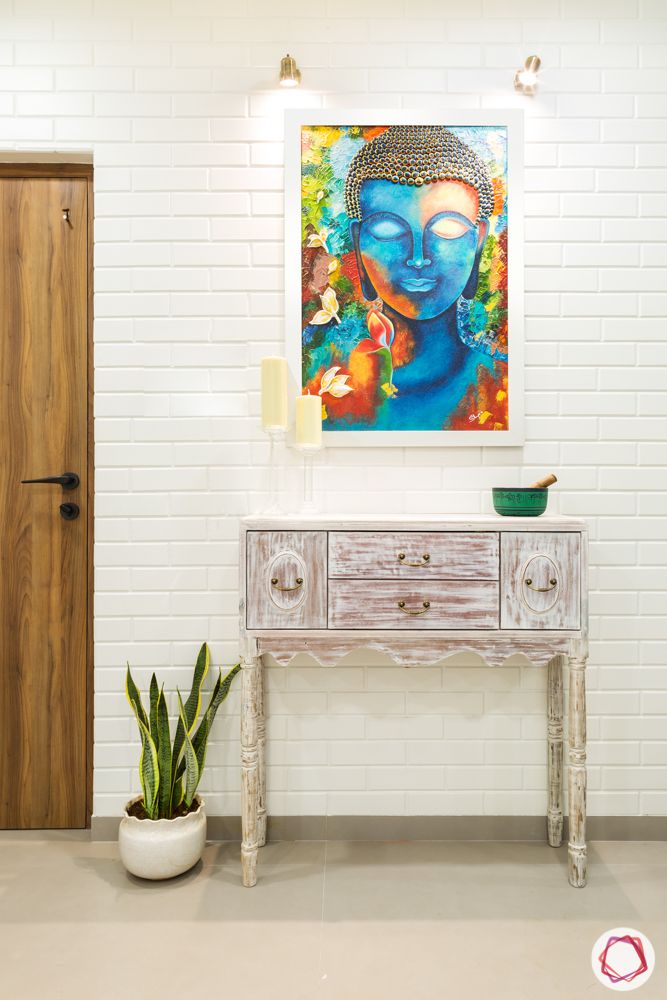 If the background in your foyer is muted and you'd rather keep it that way, we've got you covered too. Now, if you're wondering how to make an empty wall with neutral paint look interesting, you've just found your answer! Jazz up the empty space with some wall art. Go for something with bold colours as well, so it adds that personal touch to the space!
If you want to decorate your foyer in style now, but lack one, read this: How to Create a Foyer When There Isn't One?
Check out foyer design ideas:
Send in your comments and suggestions.