The world of interior design is always transforming and growing. Now that we've stepped into 2023, we decided to speak to our in-house Livspace experts and identify the upcoming design trends that we can expect to see over the next few months. From the most popular wall paint colours to the hottest cabinet materials, here are 10 interior design trend predictions that will take the world by storm in 2023.
Interior Design Trend 2023 #1: Pantone Colour of the Year – Viva Magenta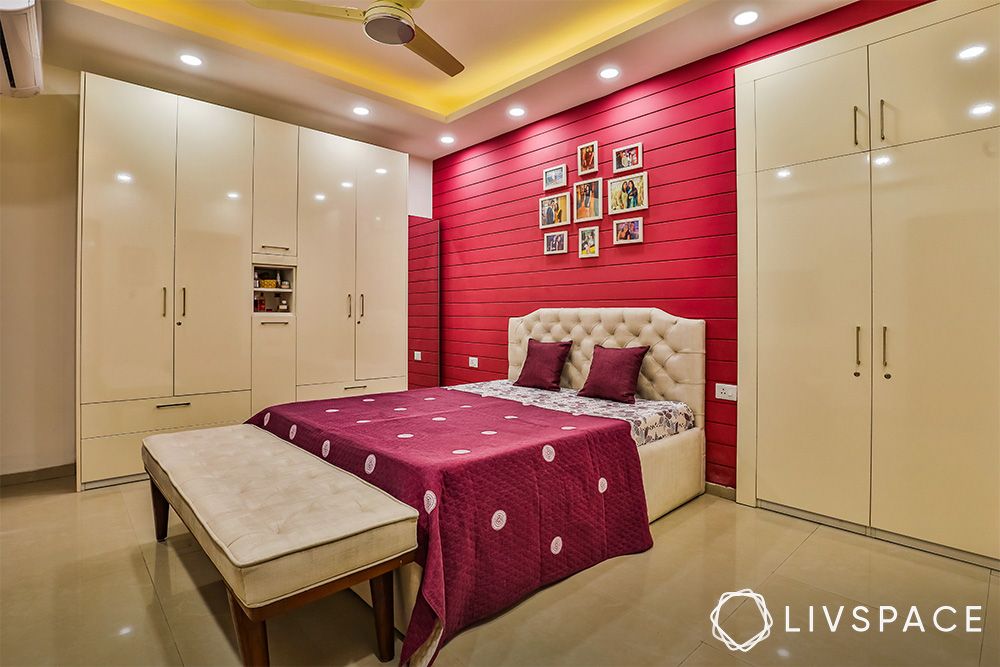 2023 – the year the world welcomes Magentaverse! And oh, what a gorgeous colour it is!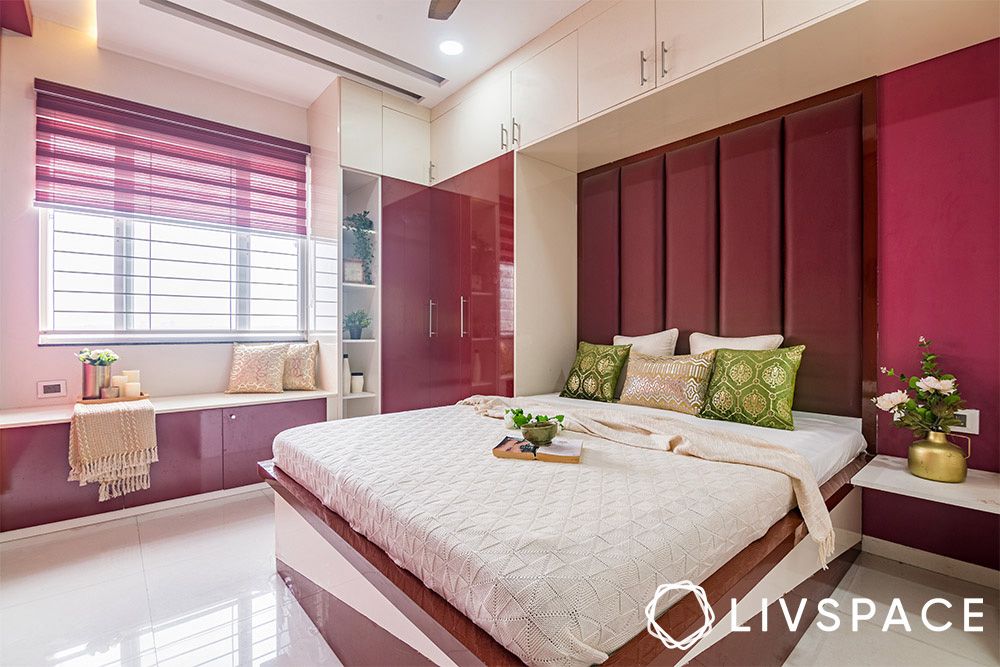 In 2022, Pantone introduced us to Very Peri, a playful periwinkle shade of blue. In this coming year, the Pantone colour forecast is of a seductive magenta shade. Powerful and empowering, this lovely colour signifies life, joy, experimentation and self-expression without any restraint.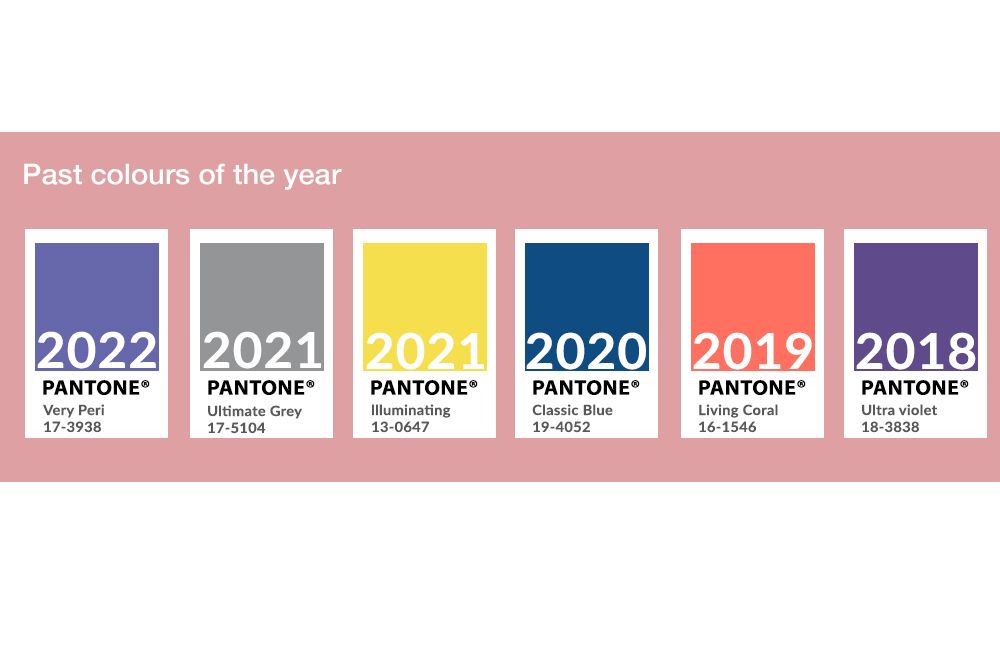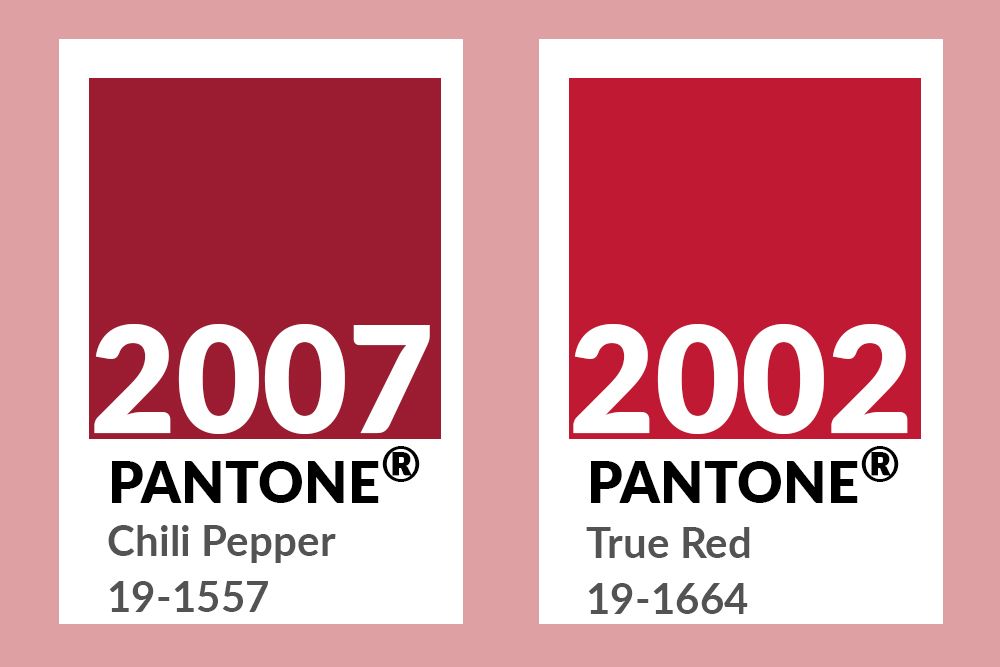 How to Use It in Your Home?
Magenta, while being a stunning colour, can be tricky to use in your interiors. Being such a lively shade, using it throughout a particular room can make your space look cramped. Our tip is to use it on a single wall as an accent colour. If you prefer to use it sparingly, apply this colour on signature furniture pieces like a sofa or wardrobe.
Interior Design Trend 2023 #2: Wall Paint Colours Inspired by Nature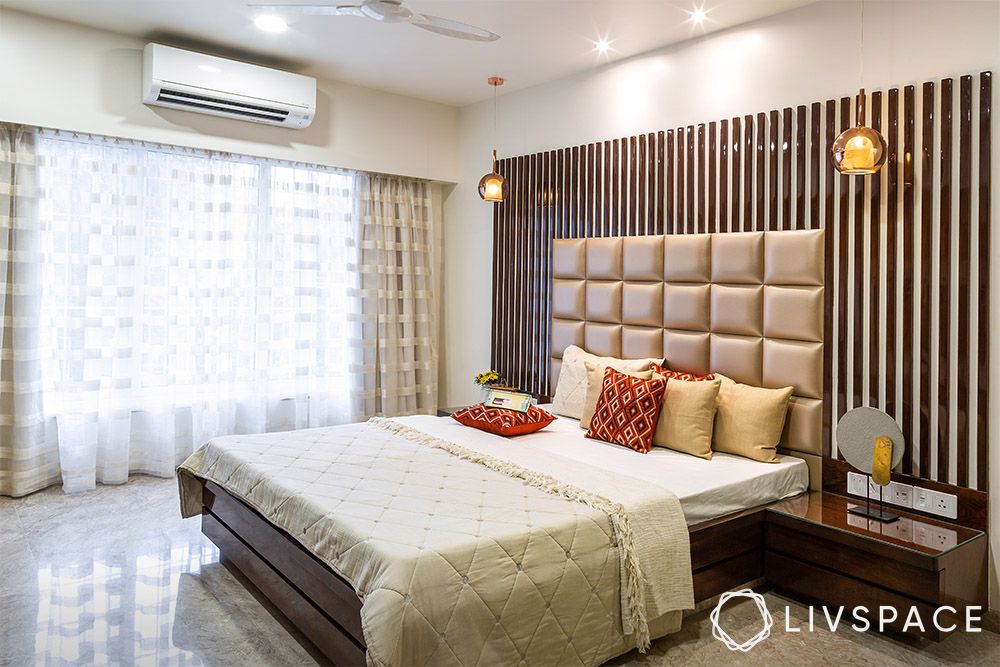 Nature is part of us and we are part of nature. This will be seen abundantly in wall paint colours in 2023, as per the Livspace experts. Expect to see a boom in the use of colours inspired by and rooted in nature. This includes soft earthy and neutral tones, shades of clay and off-white. The idea will be to create an emotional connect with the earth and nature.
How to Use It in Your Home?
Such a versatile colour palette can be used anywhere throughout your home. Be it the bedroom or the living room, you can opt for earthy walls throughout. However, if you're someone who loves bolder colours, don't be afraid to mix, match and contrast with brighter shades.
Interior Design Trend 2023 #3: Rustic Furniture With a Focus on Greenery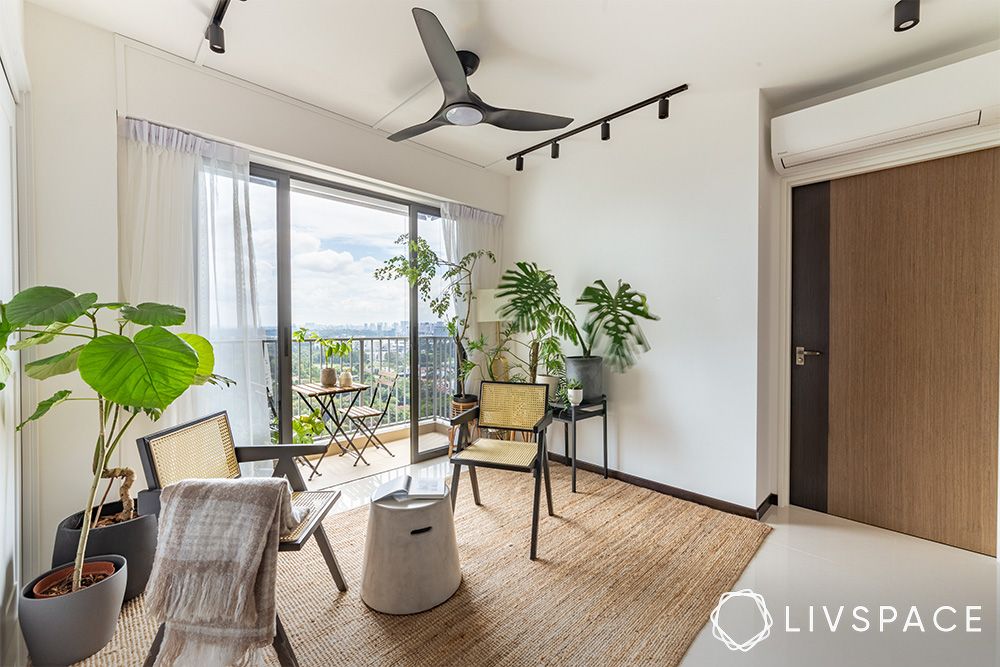 Our interior designers are always in tune with what's hot and trending in the design industry. So, we decided to speak to some of our expert designers to hear their take. Livspace designers Deepthi Susan and Aasmeena Sheik tell us that interiors with a focus on greenery, as well as rustic, wooden furniture, will be taking centre stage in 2023. Similar to previous trends, homes will no longer be distinct from nature. Instead, home will merge the interior with the exteriors for a more holistic design.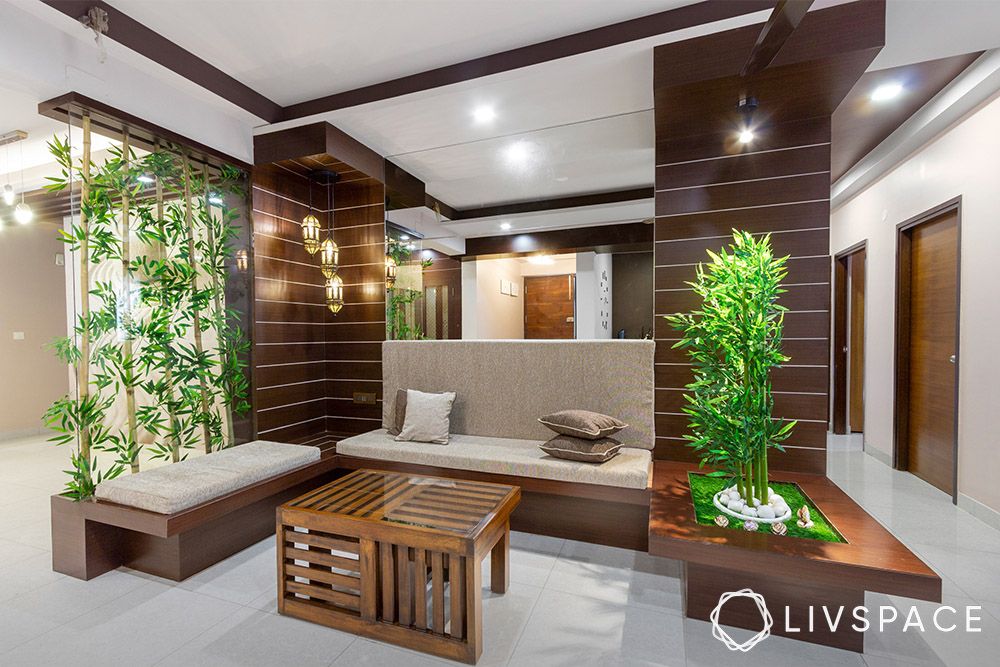 How to Use It in Your Home?
To recreate this trend in your home, opt for furniture constructed from natural materials like, wood, bamboo and rattan. Also, don't hold back on adding plants to your interiors. Here are some amazing low-maintenance plants that can grow indoors.
Interior Design Trend 2023 #4: Painted Wardrobes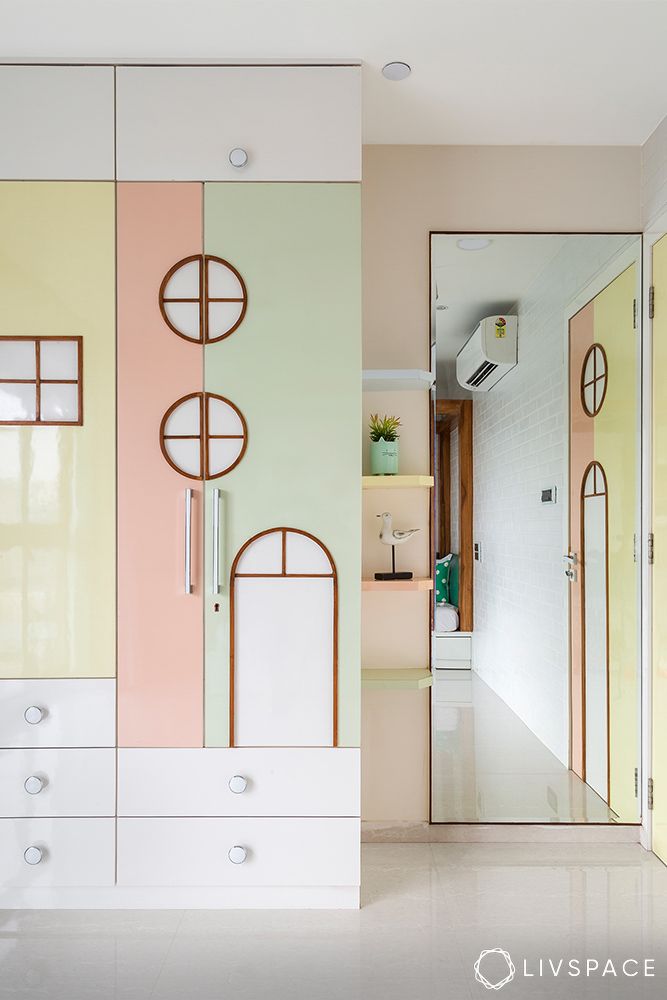 Wardrobes are no longer a boring but necessary addition to your bedroom furniture. Homeowners have already started experimenting with unique wardrobe designs. From textured surfaces to multiple colours, we've seen the designs of wardrobes take on some very unique styles.
In 2023, Livspace designer Niriksha Jagadeesh H J predicts that painted wardrobes will be popular. Be it floral designs or geometric patterns, wardrobes will cease to be just a functional piece of furniture and will transform into a design statement.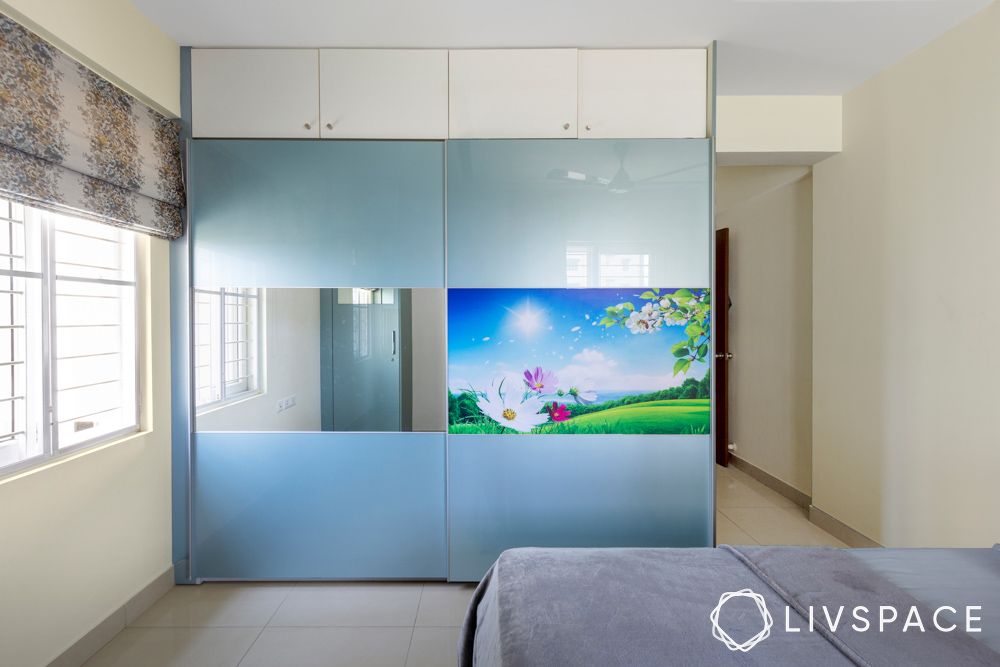 How to Use It in Your Home?
One of the best places where you can use a painted wardrobe is your kid's room. Your little one would love a wardrobe with their favourite cartoon character painted on it. You can also opt for a painted wardrobe in any other bedroom, but make sure it matches the theme of the room.
Interior Design Trend 2023 #5: Wallpapers That Will Be In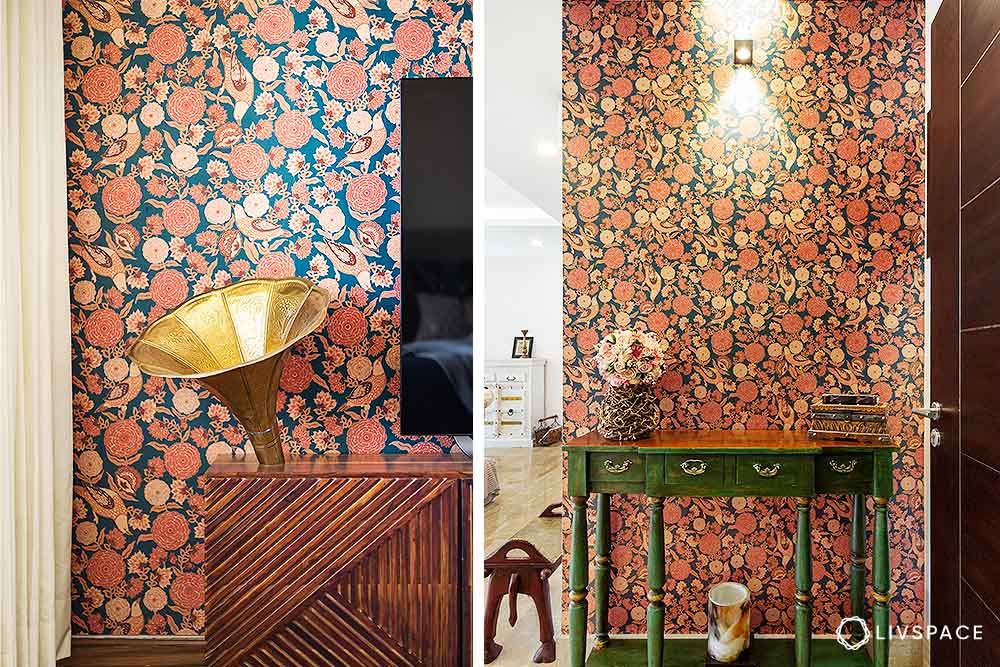 You can't keep changing your wall paint but you can definitely change your wallpaper! Wallpapers are a cost-effective way to give your space a makeover without any major renovations. While the wallpaper you choose should match your requirements and the interior design style of your home, you should also take into account what's going to be popular in 2023. As per our wallpaper category experts, wallpapers in tropical and vintage designs will be in. Also, we'll be able to see more of repetitive patterns and brand logos on wallpapers.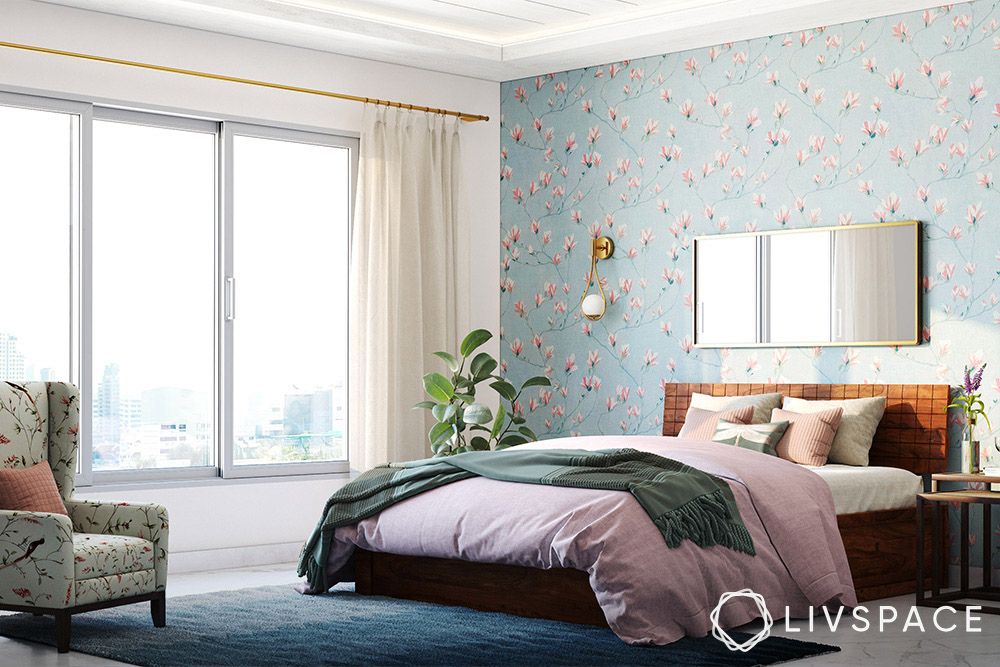 How to Use It in Your Home?
Remember, both tropical and vintage prints can look "too much" if not used properly. While you can use it anywhere—foyer, living room or bedroom, make sure to only use it on one wall, like an accent wall.
Interior Design Trend 2023 #6: Look Up for Inspiration!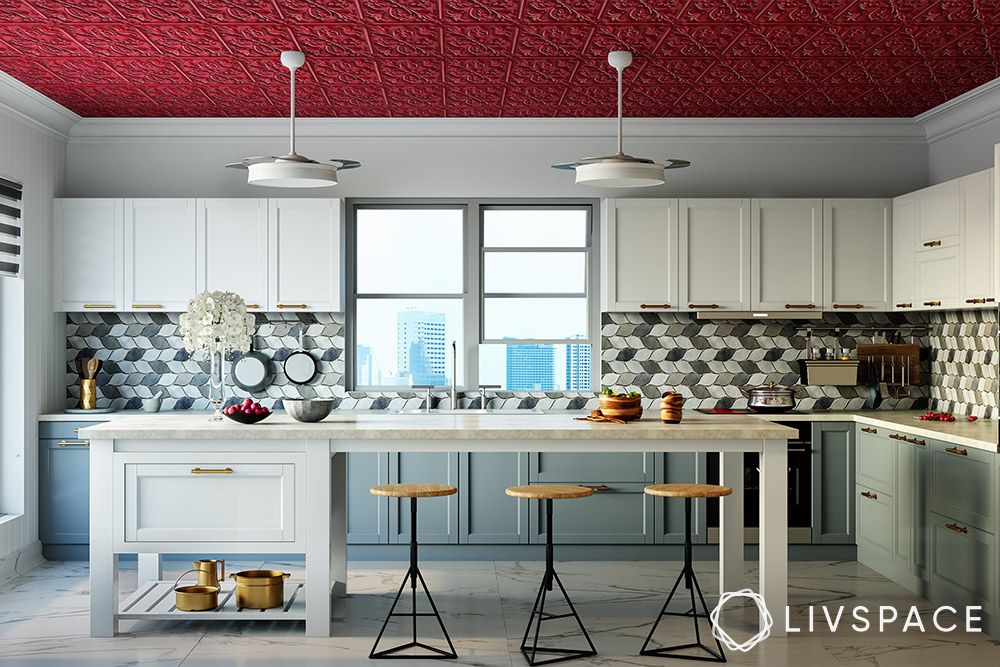 When it comes to false ceilings, there are myriad options available in the market that you can choose from. To help you out, we spoke to our category expert, Gayathri Borker, on what will trend in 2023. She informed us that homeowners have evolved from complex designs and aligned themselves with a more simplistic form of living. As such, simple false ceilings will be popular in 2023, especially ones displaying panels and lattice work.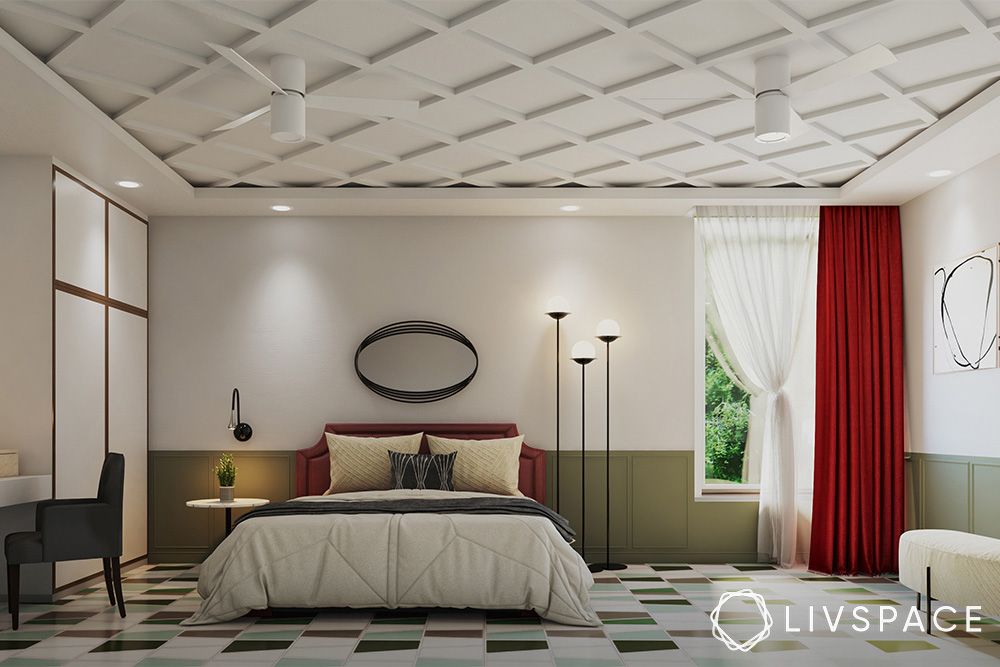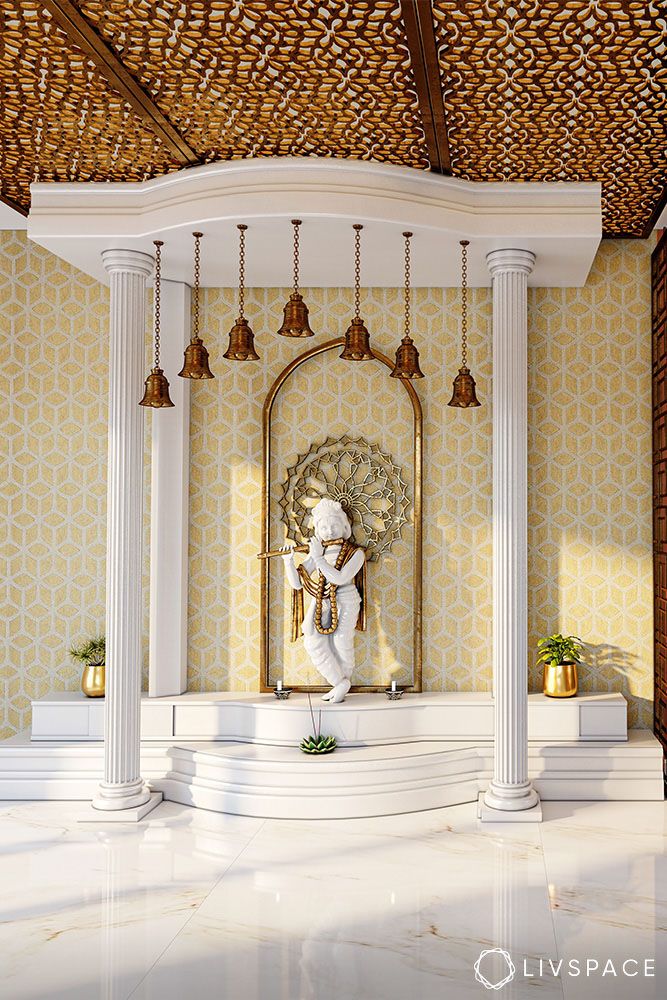 How to Use It in Your Home?
Simple, panelled false ceilings look great in every room. Lattice or jaali, on the other hand, is the perfect choice for your pooja room false ceiling. Desi and traditional, a lattice ceiling can elevate the look of your simple pooja room. However, if you want to use lattice in other rooms, consider opting for simpler designs.
Interior Design Trend 2023 #7: Which Modular Fittings Will Homeowners Love?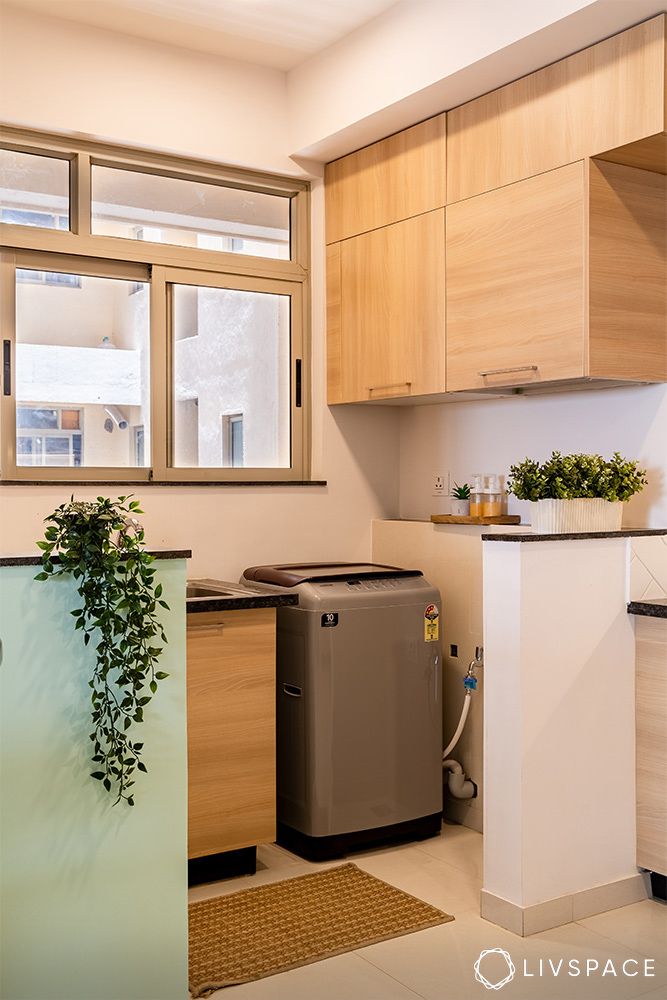 Homes might have different designs, themes and styles, but an organised home is always a beautiful one. Modular fittings and units makes it just a little bit easier to keep things organised. From the kitchen to the bathroom, every space in your home can make use of some type of modular unit. According to our experts, modular utility cabinets or janitor cabinets will be popular in 2023. The reason for this unique trend is that janitor cabinets offer ample space to organise even the most cluttered parts of your home.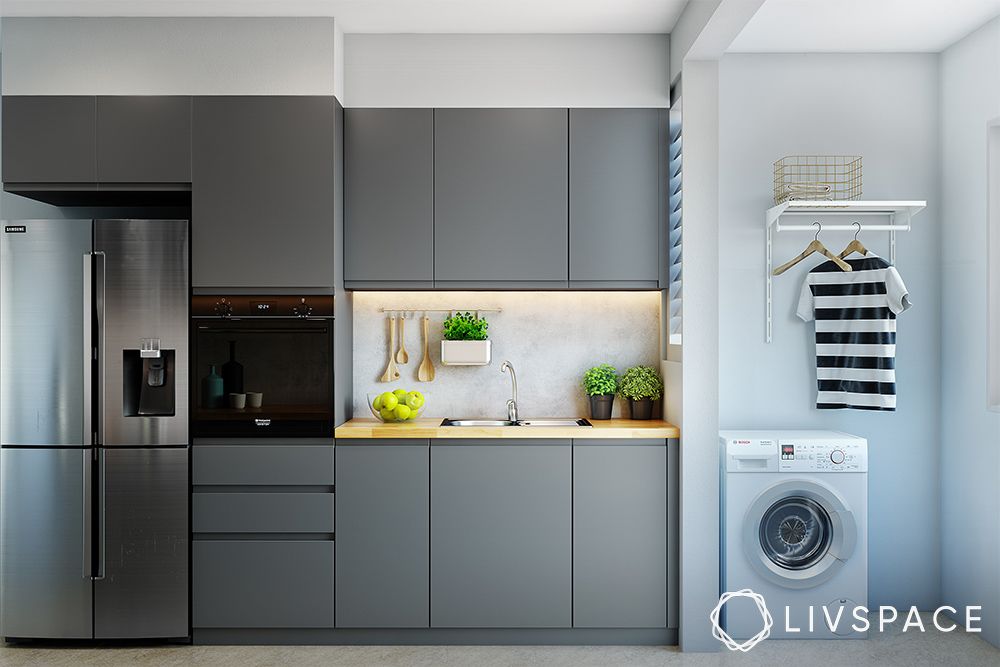 How to Use It in Your Home?
Create a nook for your janitor cabinet. This nook can be in your bathroom, outside your bathroom or even in your kitchen. Once this is done, you can use your janitor cabinets to store brooms, mops, buckets and other items that have no business lying around in plain sight. If there is space, you can also keep your washing machine in this nook.
Interior Design Trend 2023 #8: Let's Talk About the Hearth of Your Home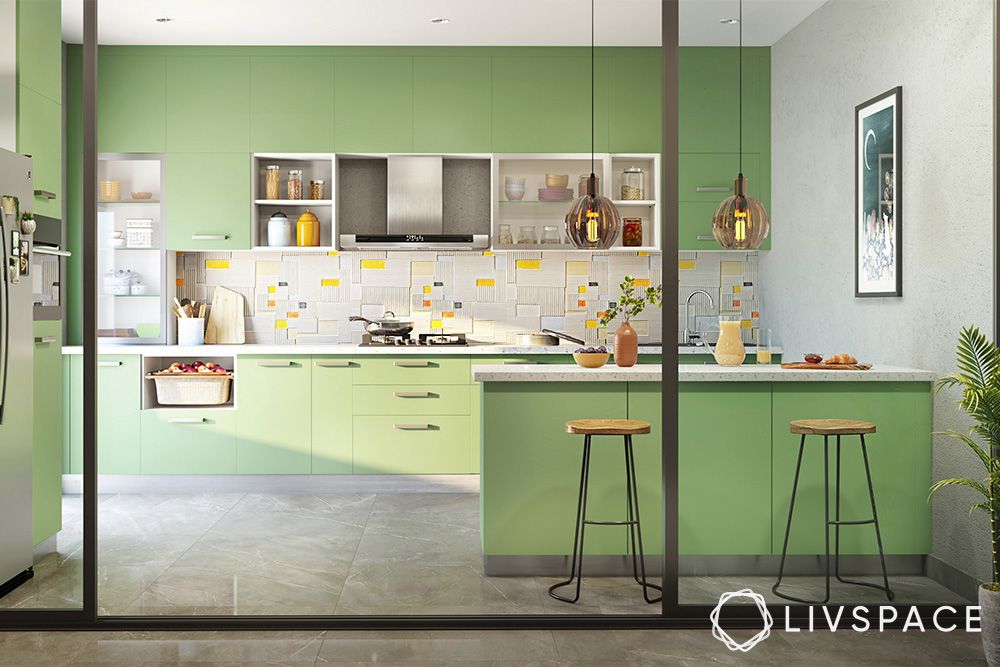 The kitchen, being one of the most important spaces in your home, should definitely be both functional and aesthetically pleasing. The forecast for 2023 is in, and our kitchen category experts feel that soft, pastel shades like blue and green will be very popular among homeowners. In fact, it's a trend that we've already started seeing in homes! In addition, matte finishes and soft closing systems will become the norm.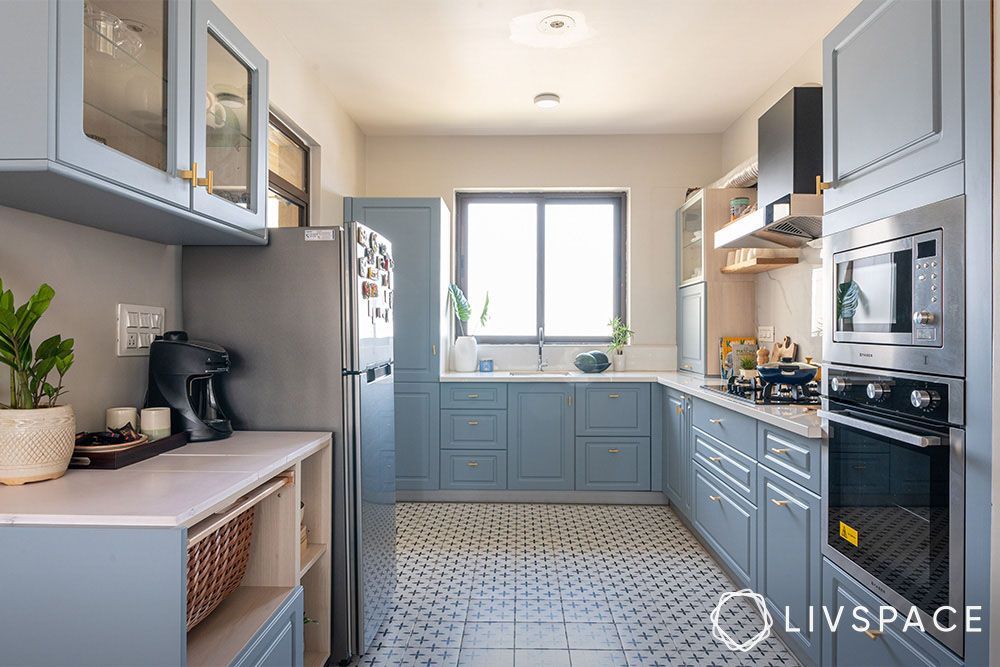 How to Use It in Your Home?
Pastel shades are very easy to use in your kitchen. While choosing pastel-coloured cabinetry, opt for neutral tones for your kitchen walls, backsplash and flooring. This will create a relaxing, spacious and airy atmosphere. This tip is especially helpful if you have a small kitchen.
Interior Design Trend 2023 #9: Moving On to the Countertops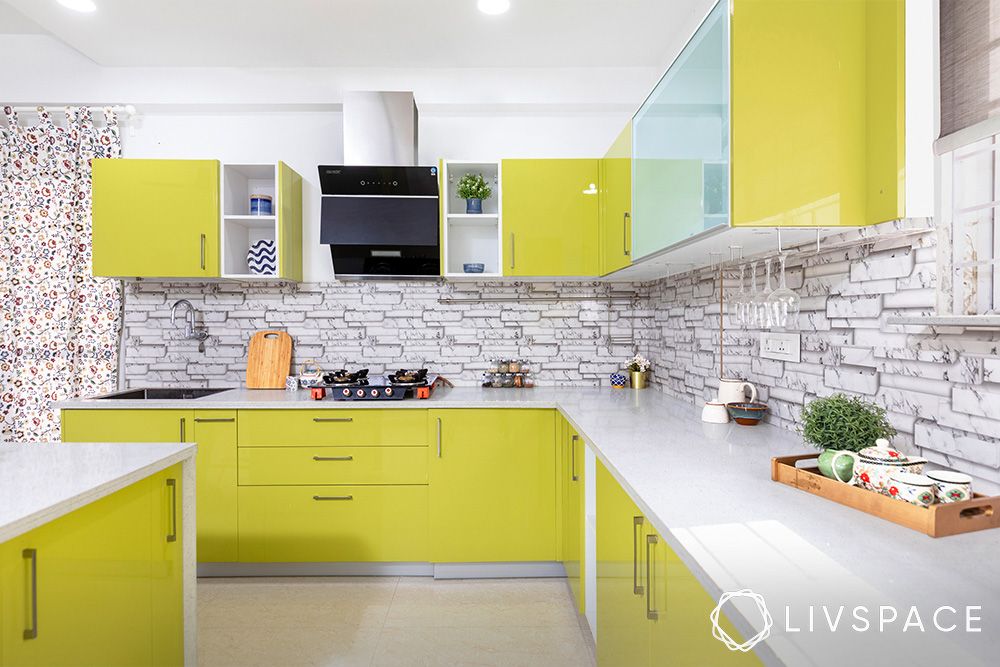 Now that you know the kitchen colours that will be trending in 2023, it's time to move onto one of the most important component of your kitchen: the countertop. Livspace kitchen countertop experts tell us that two countertop materials will be very popular in 2023; namely quartz and terrazzo.
How to Use It in Your Home?
Quartz countertops are available in a wide variety of colours, making them a good choice irrespective of the colour of your kitchen. In addition, quartz is also very durable. Terazzo, on the other hand, usually comes in colourful patterns. So, if you are opting for a terazzo countertop, keep your cabinetry and backsplash simple.
Interior Design Trend 2023 #10: Arches Will Make a Comeback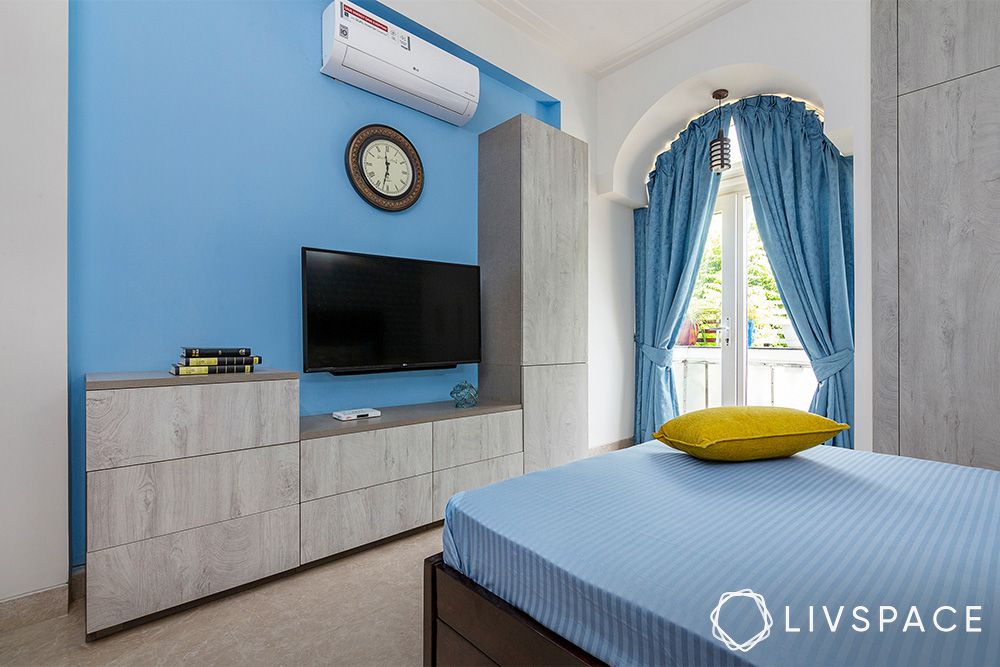 Trends come and go. In the last few years, arches were not very popular in modern homes,. In fact, they were more likey seen in the homes belonging to our parents and grandparents! However, according to designer Deepthi Susan, arches and rounded doorways and windows will be making a comeback in 2023, albeit in a more contemporary form.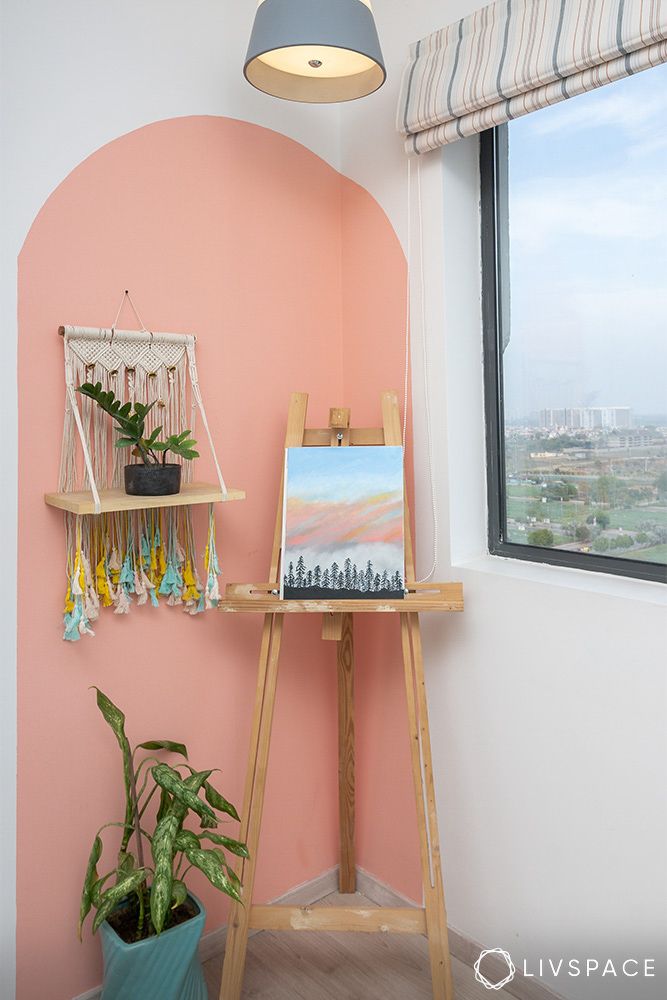 How to Use It in Your Home?
Grand arches can make your home look old-fashioned and medieval. To avoid this, opt for simple arch designs for your windows and doorways. You can even create a corner by opting for just an arch design on your wall. The soft curves of an archway can go a long way in balancing out the sharp angular designs of most rooms.
What Are the Designs Trends for Each City in 2023?
| | |
| --- | --- |
| City | What Our Designers Think Will Trend in 2023? |
| Bangalore | Functional homes that are designed in such a way so that they are perfect for entertaining guests |
| Delhi NCR | Focus on low-maintenance and comfortable homes with space to work from |
| Hyderabad | Glass finishes in kitchens and wardrobes. Glass will make a comeback along with sleek aluminium profiles |
| Chennai | Homes that embrace Indian elements like wooden furniture. Open kitchens, wallpapers and track lights will also be popular |
| Ahmedabad | Curves in furniture/design |
Now that you know what will be trending in 2023, it's time to start planning the revamp of your home!
How Can Livspace Help You? 
We hope you found our ideas useful! If you want your home to be just as beautiful, then look no further. Book an online consultation with Livspace today.
Wondering how our customers feel about working with Livspace? You can check out the Livspace reviews here!
Have any thoughts or suggestions you'd like to share with us? We're all ears! Drop us a line at editor@livspace.com.
Disclaimer: All contents of the story are specific to the time of publication. Mentions of costs, budget, materials, finishes, and products from the Livspace catalogue can vary with reference to current rates. Talk to our designer for more details on pricing and availability.