From breezy sheer curtains to relaxing outdoor spaces, here's your go-to guide for the latest interior design trends this season.
Summer is here, bringing with it a whole new set of decor trends to transform your home. The perfect time to embrace all things design that can bring in that care-free, relaxed vibe to your most intimate spaces, this season sees a shift towards visual lightness, the outdoors and natural materials. Take a look at some of the popular home interior design trends for summer 2016.
Fluid spaces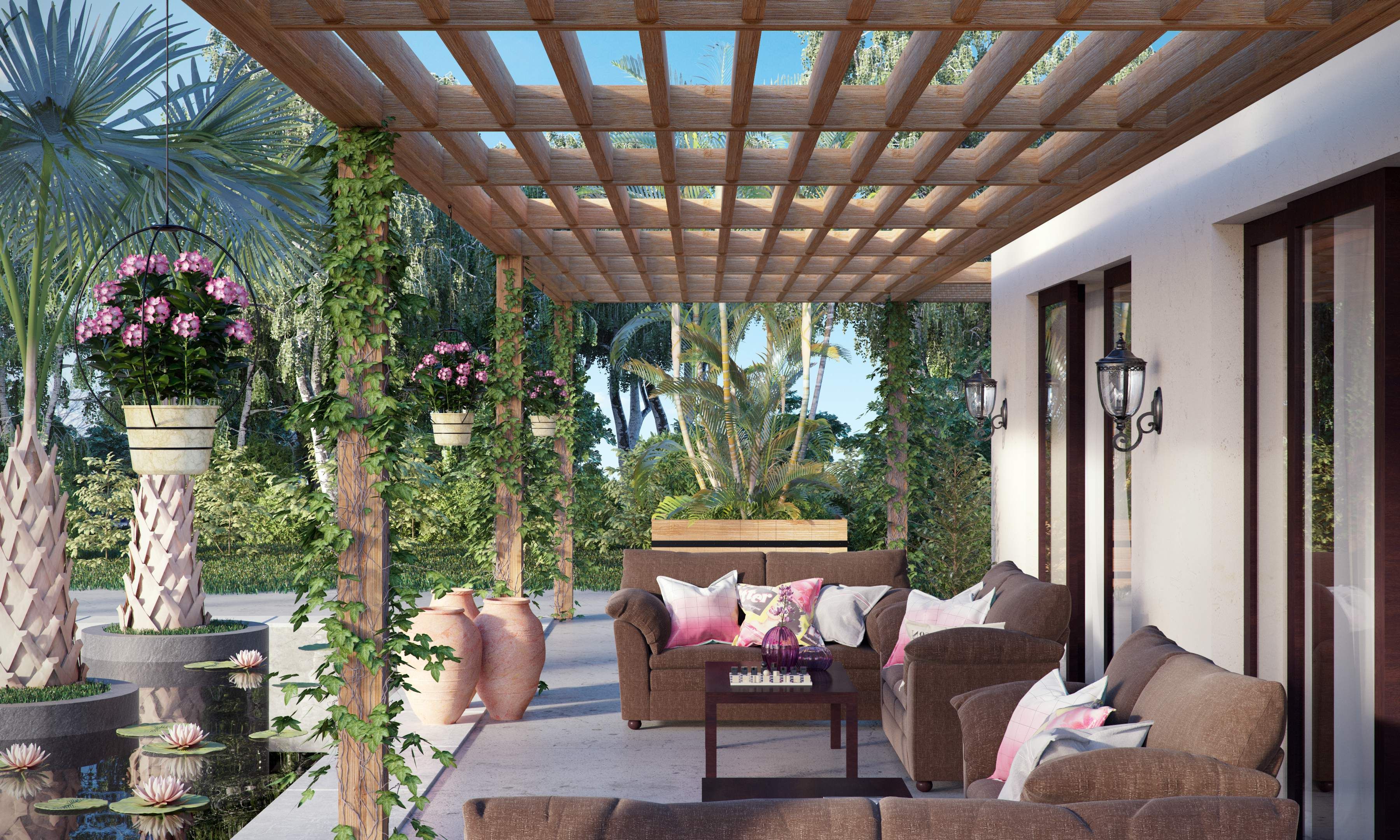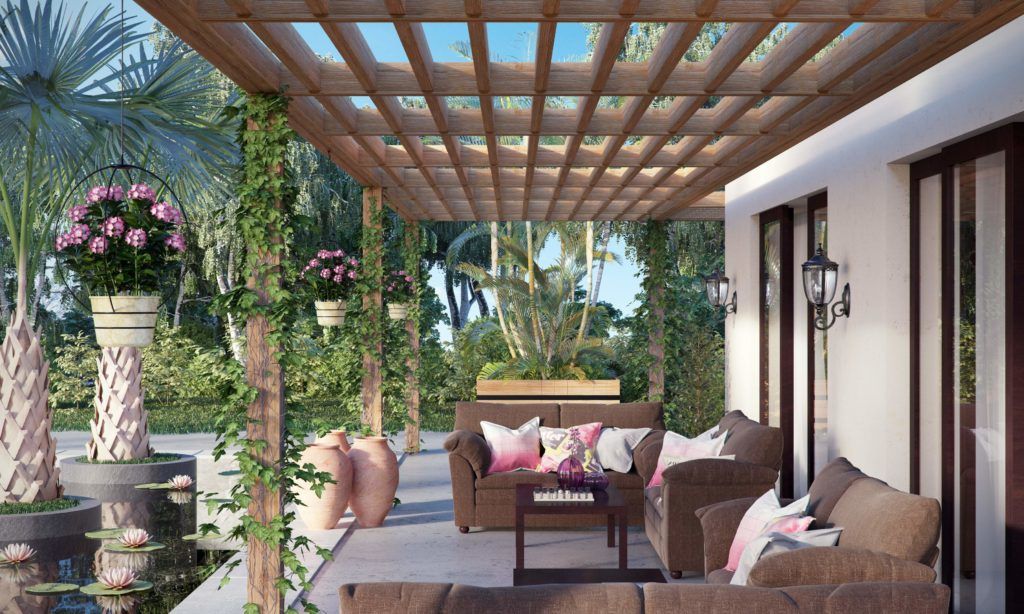 The currently popular modern and contemporary settings allow fluidity in our living spaces. Different areas in the house are no longer isolated from each other, instead, they blend together to form engaging surroundings that allow seamless interaction. The coming season is going to see a lot of these mixed spaces where a part of outdoors can be combined with indoors. Use large front openings, plants and water features inside the house to create enriching spaces or just take your living room outside!
Eco-friendly decor
Go green is definitely the mantra for the year and eco-friendly materials are becoming more popular than ever. These include all-natural, non-toxic and environment-friendly materials such as jute, cotton and natural fibres that can be used for furniture and in home décor items. An awareness of the environmental issues and the availability of a large variety of high-quality sustainable options to the customers is already making these quite a hit among homeowners.
Scandinavian style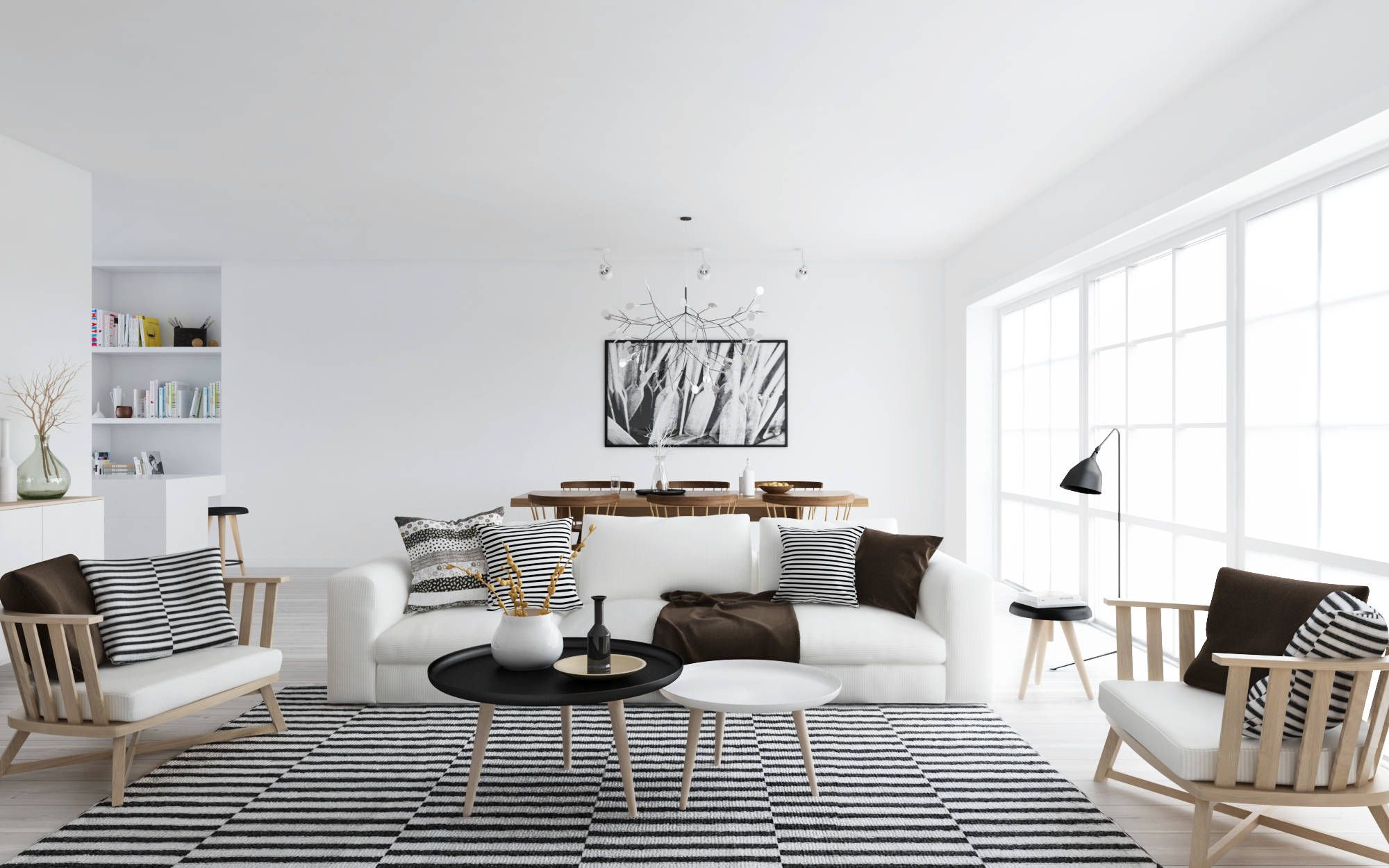 Source: Home Designing
A popular interior design trend in 2016, the Scandinavian style makes its way into homes this season. A crisp clean look, well-suited for the summer, this style features a muted color palette complimented with rich textures added to sofas, rugs and poufs. Swatches of black are introduced to create some drama and keep things interesting. The emphasis is usually on the clean lines and negative spaces in the room, which allow the area to breathe and eliminate chaos.
All things geometric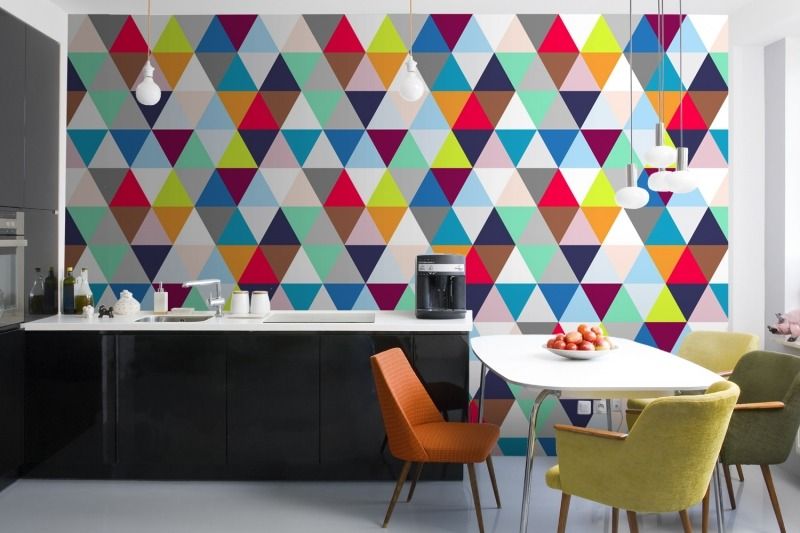 Source: Decoist
Geometric prints and patterns are an interesting way to add a twist to any part of the home. An interior design trend that is here to stay, decorative tiles for kitchen backsplashes and floors have been around from quite a while, but now they get bolder with edgy patterns. Funky geometric prints are also making their way into textiles. Indulge in fresh cushion covers, bed linen and other upholstery featuring geometric patterns in eye popping colors.
Metal accents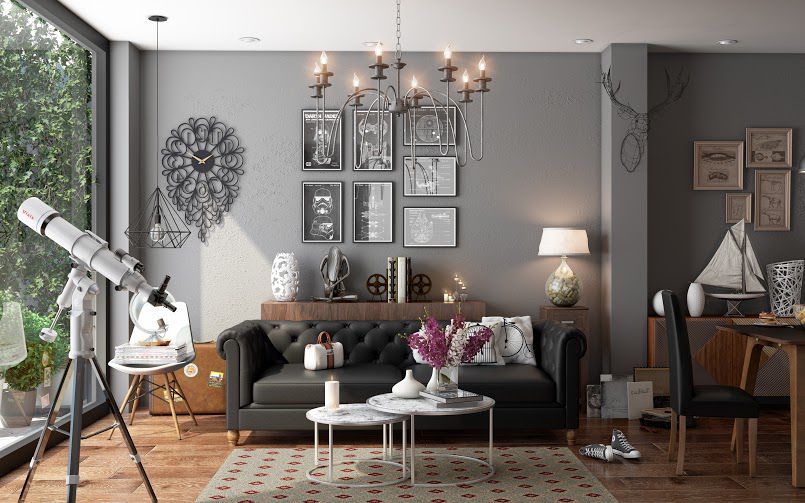 Add bling to your homes with metallic accents like copper, gold, steel and chrome. An emerging interior design trend this summer, metallics are giving designers a whole new range of finishes to experiment with and a lot of it can be seen in decorative accessories like mirrors and chandeliers. Furniture finished in metallics is another trend worth exploring this year.
Sheer curtains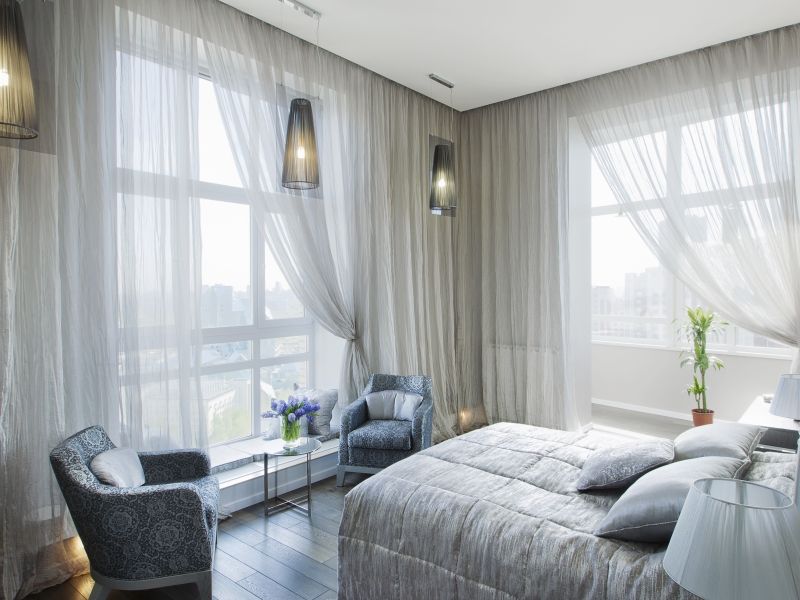 Source: Dndon
This summer, let in some light! Get rid of those heavy drapes as sheer fabrics like cotton silk, chiffon and georgette are going to be trending this season. Ideal for french windows, full-length curtains in these light fabrics are the perfect way to bring in that fresh, summery feel. Hang them in a layered crossover style to capture the light in the most beautiful way possible.
Pendant lights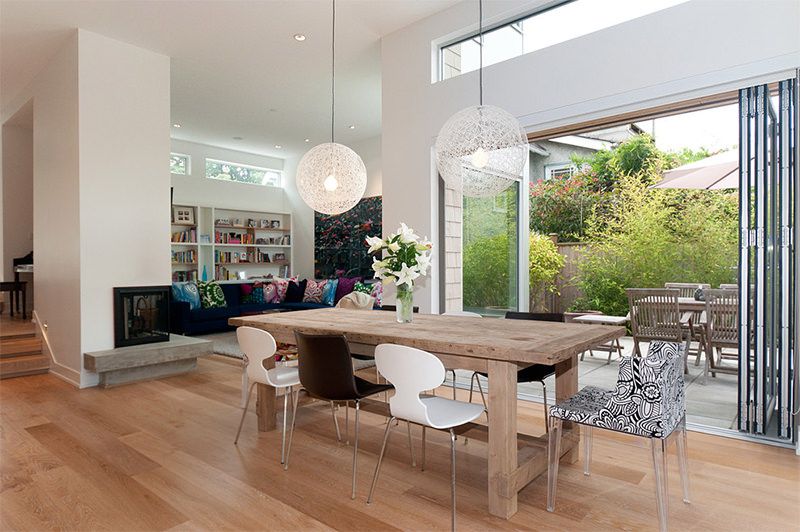 Source: Decoist
Light fixtures are getting super trendy this time around and pendant lights are gaining popularity. There are an enormous variety of options available in shape, size, color and material, ranging from beautiful sculptural creations and elegant drum pendants to shiny metallic lights to glass globes. One of the few interior design trends that can work all year round,these look effortlessly stylish and can easily elevate the look of any space. Add pendant lights to your foyer or dining area to give your home a chic update.
Tropical furniture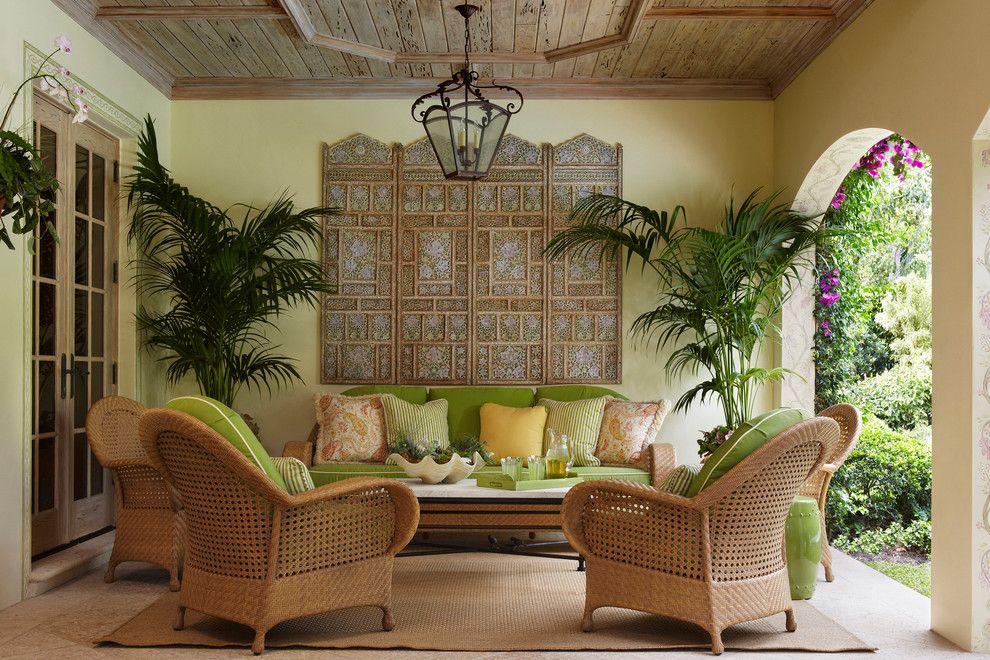 Source: Foresen
Tropical furniture and decor items, made from both natural and synthetic materials are another emerging interior design trend this summer. Baskets, mats, tapestries and furniture woven from rattan, wicker and jute are popular this season and they look gorgeous as accessories. Even in contemporary settings, artisan crafted goods can bring in a personal touch – a distinctive element your home decor might be missing right now.
Get inspired by these trends and give your home a makeover that truly captures the spirit of summer.