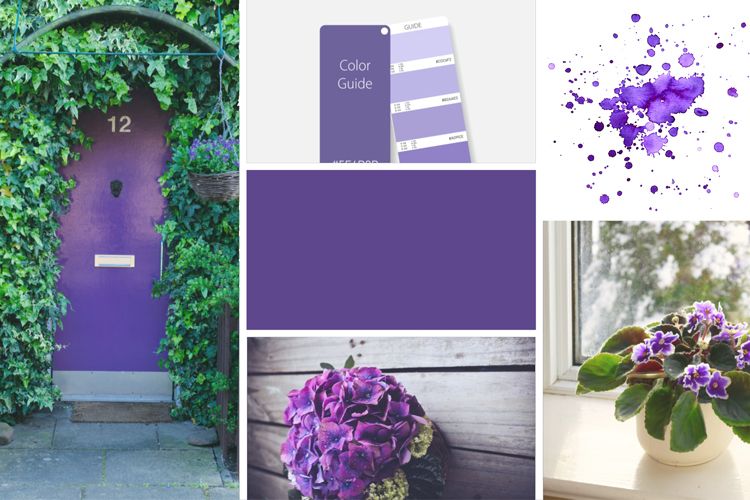 "Purple haze, all around, don't know if I'm comin' up or down.
Am I happy or in misery? Whatever it is, that girl put a spell on me."
Jimi Hendrix, the experimentive 70s and retro-esque styling have been on our minds since Pantone released the Color of the Year 2018! This "dramatically provocative and thoughtful purple" is a toast to the imaginative genius in us and artistic expressions around us.
This blue-based purple colour is unconventional and has a spiritual quality we are crushing on. The possibilities are endless if you want to introduce this colour in your home, Check out these Pantone-inspired Livspace looks and ideas.
Pantone 2018 Inspiration #1: Paint it Ultra Violet
We're quite smitten by how versatile the Pantone colour of 2018 is. It can blend right in or stand out, depending on how you choose to use it. If you too have fallen in love with this shade, then we suggest you go all out! Here are some more permanent changes you can make to transform your home: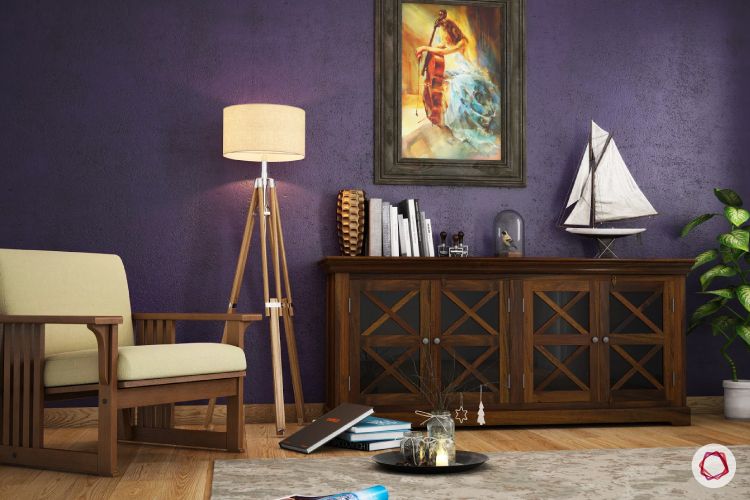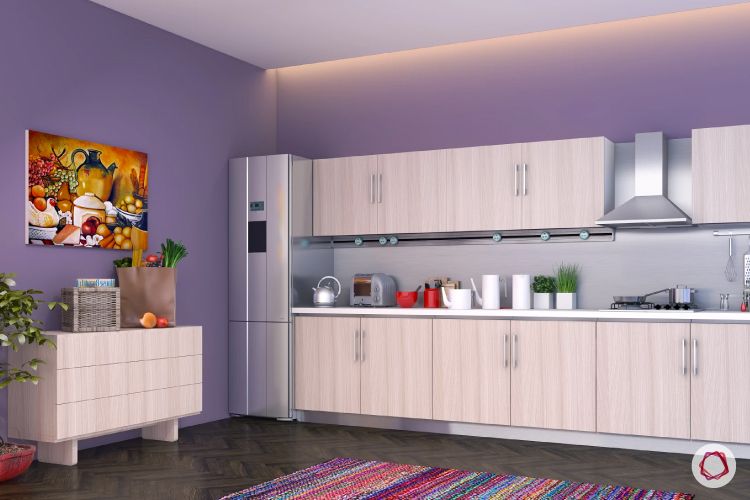 An Accent Wall
Getting an accent wall in Ultra Violet is almost an obvious choice when it comes to embracing this colour. Add a wall accent piece to draw attention to the wall.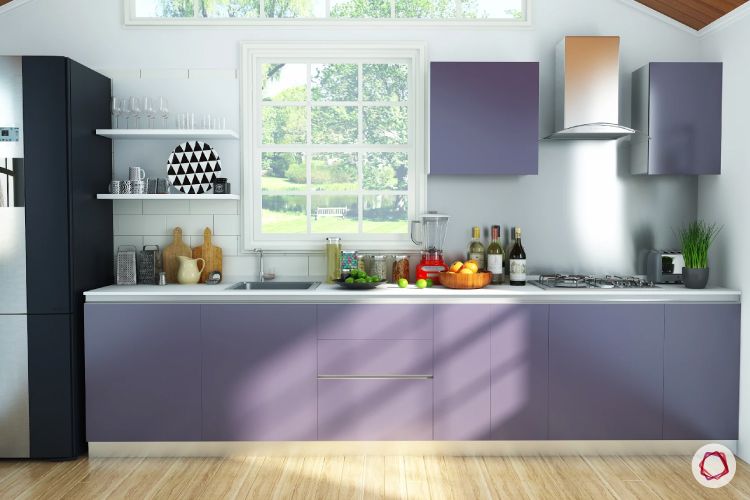 On Kitchen Cabinets:
When you want to fill your kitchen with a calm aura, think Pantone violet for cabinets. The rest of the space can have muted colours, since ultra violet it quite loud in itself.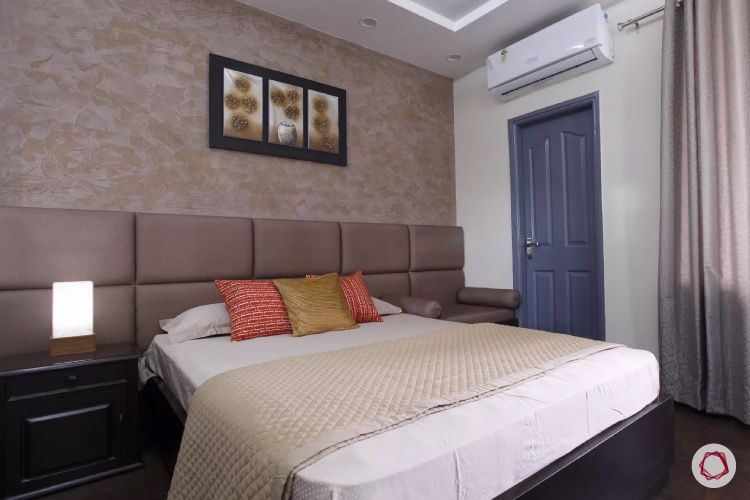 A Painted Door
How about getting one door painted in violet? The door(s) in your room can sport ultra violet, while the rest of your interiors are kept muted.
Pantone 2018 inspiration #2: Smattering of Soft Furnishings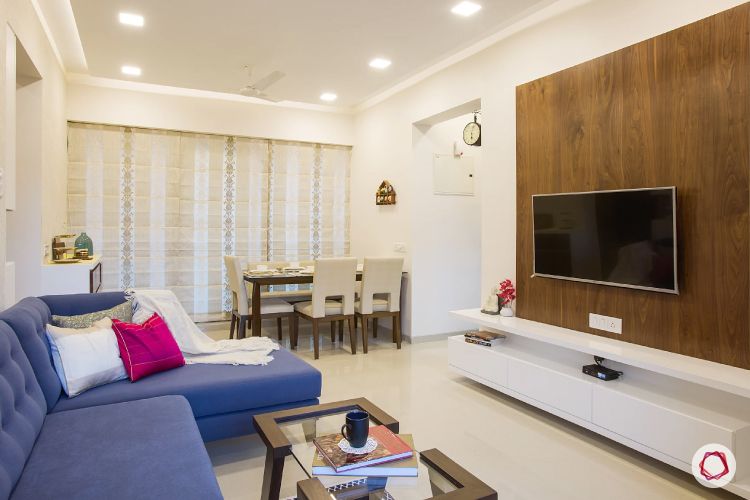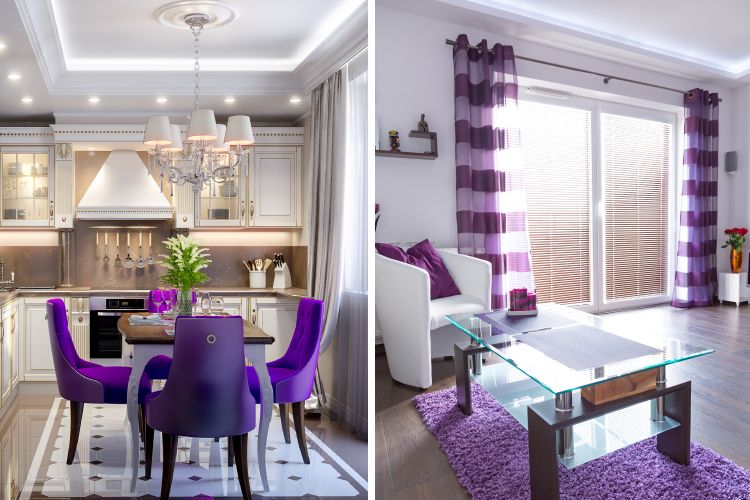 Bold is not everyone's cup of tea! So what do you do when you do not want to go all out but still want your home to flaunt the colour of the season? Well, we urge you to pick up soft furnishings in ultra violet. Upholstery for your chairs and couches in ultra violet look appealing, while rugs and drapes will add a dreamy touch!
Pantone 2018 Inspiration #3: Mix 'n' Match!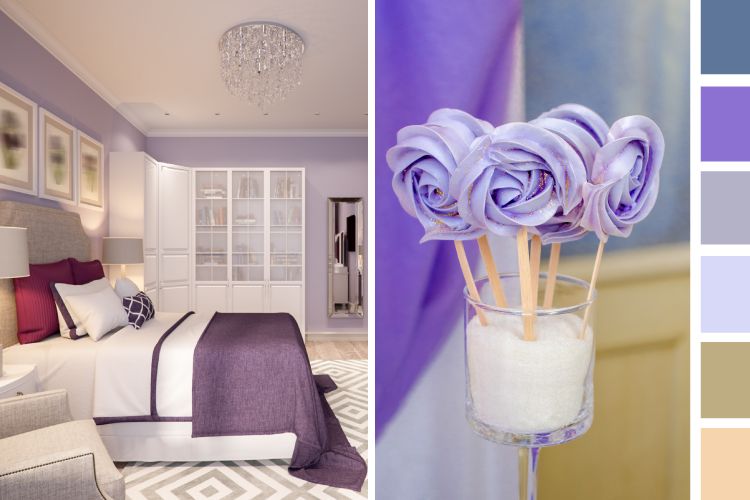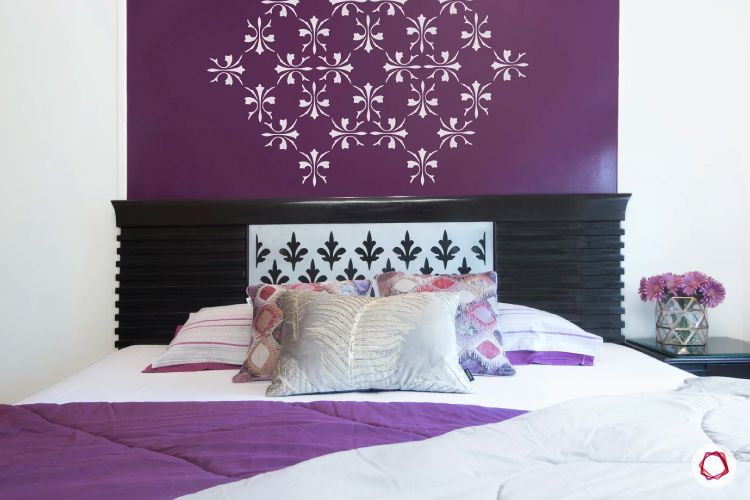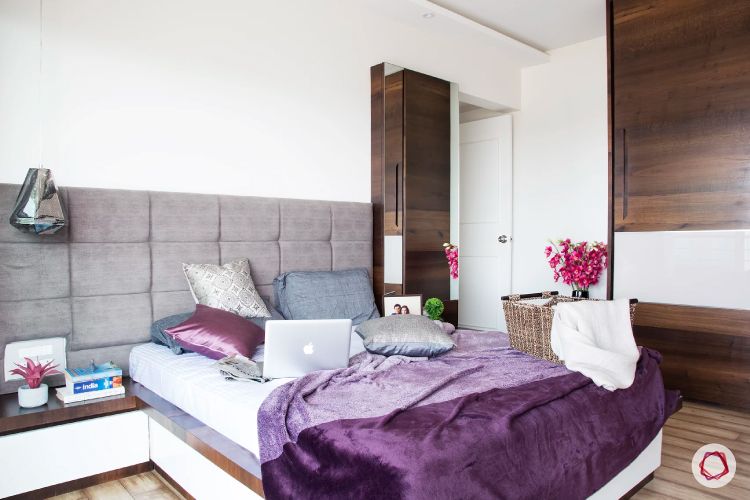 The Pantone colour might seem pretty tricky to work with. Getting the right shade of ultra violet can be tough, but you can always play around with similar shades of violet. Introduce this peaceful colour in your interiors and see how it transforms the space. Use complementary colours like grey, beige, blues and so on. Go dark or light, whatever works for you! Its versatility gives you an array of options to work with.
Pantone 2018 inspiration #4: A Dash of Colour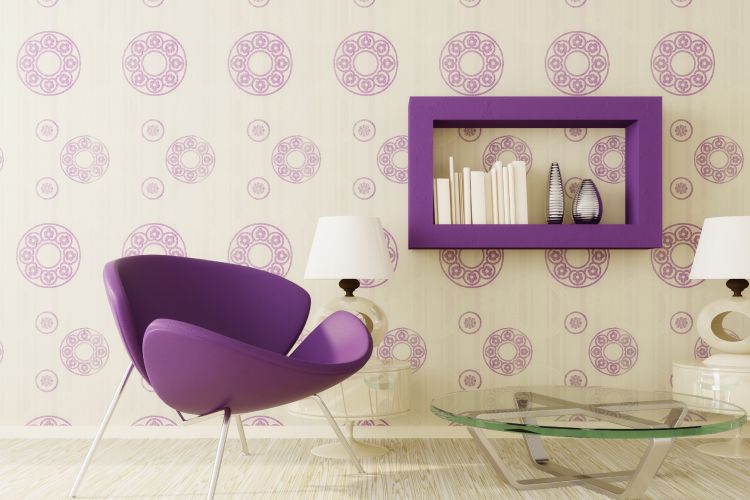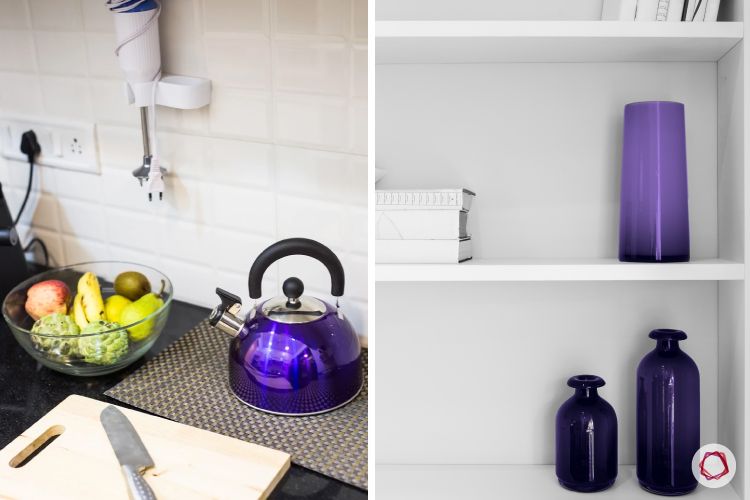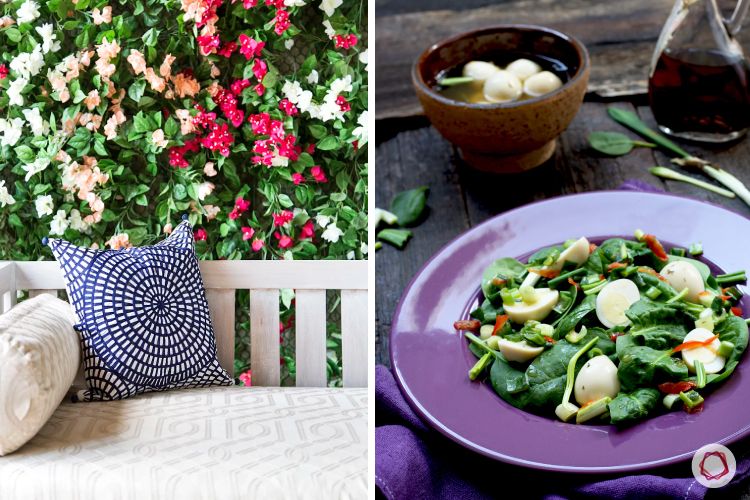 Got commitment issues? There are plenty of temporary and simpler changes to introduce around the home if you don't want to commit to this bold colour with a fixed change. We suggest you opt for accents and accessories that add a touch of Pantone in your home. Think vases, vessels, ceramic plates, photo frames, hand-painted mirrors, cushion covers and so on. There is so much you can choose from! The world is your oyster when it comes to accessorising with this colour.
The Pantone colour is set to enter your homes with a bang. We recommend you jump on the bandwagon now! For inspiration, take a tour of this Livspace home that has incorporated purple in their interiors.