The year is almost up, and it's time to reflect on the past year of design. Looking back at the best trends of 2022, I think we can agree that there were certain themes that withstood the test of time and will continue to trend next year.
Here's a look at the top 10 interior design trends of the year, and how Livspace has helped incorporate them into our home designs.
1. Trending Wall Paint Colour of 2022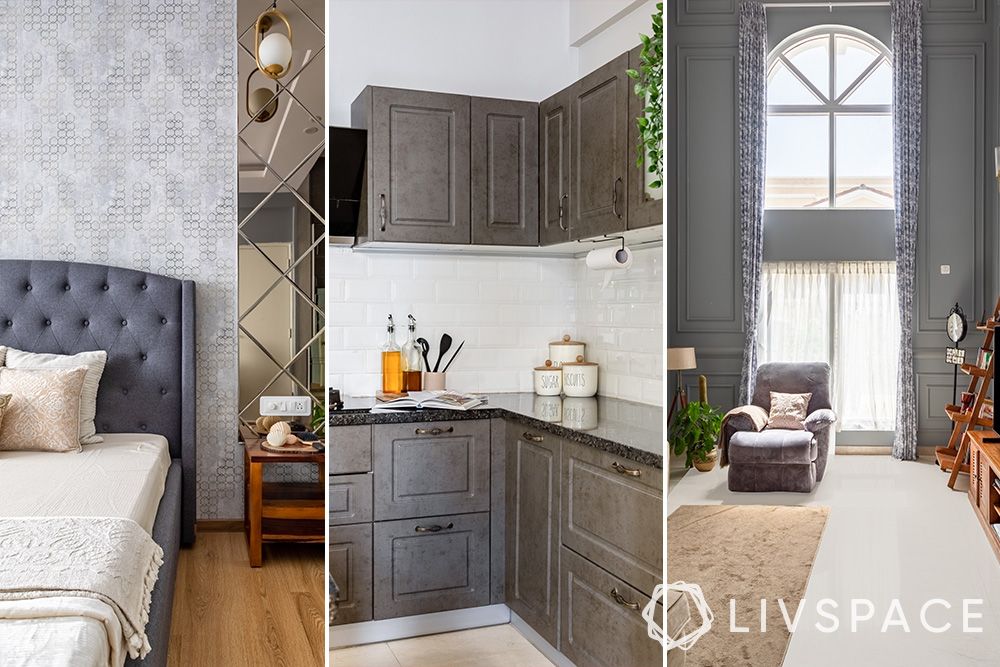 The most popular trending wall paint colours of 2022 would be earthy and neutral shades. Morning glory, eggshell and grey green were the most preferred colours, as they are typically calming and soothing shades. They are also easy to match and integrate into any style of home!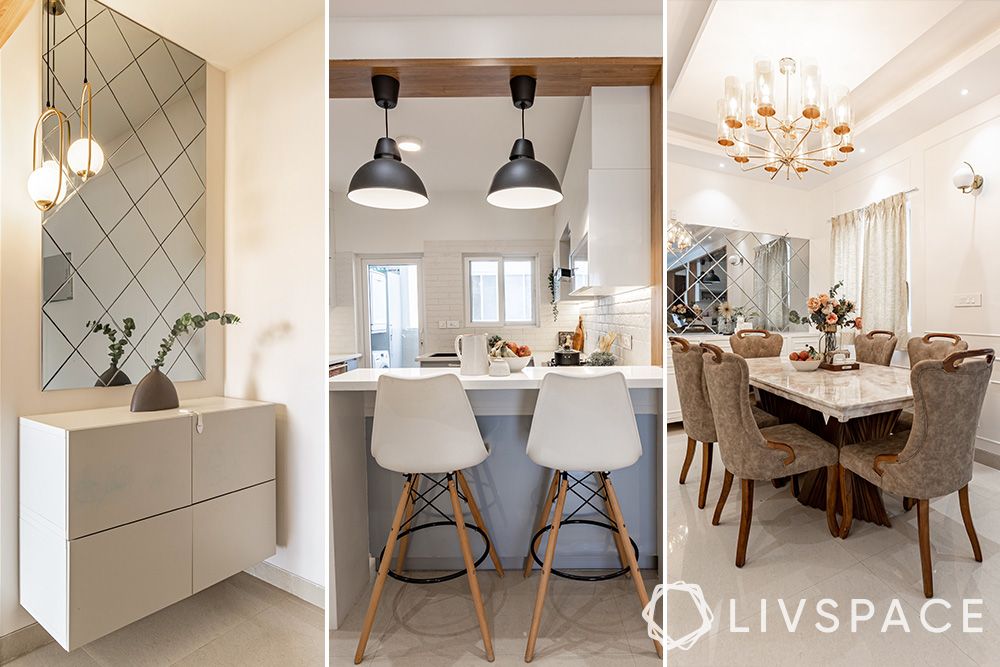 2. Best Flooring Material of 2022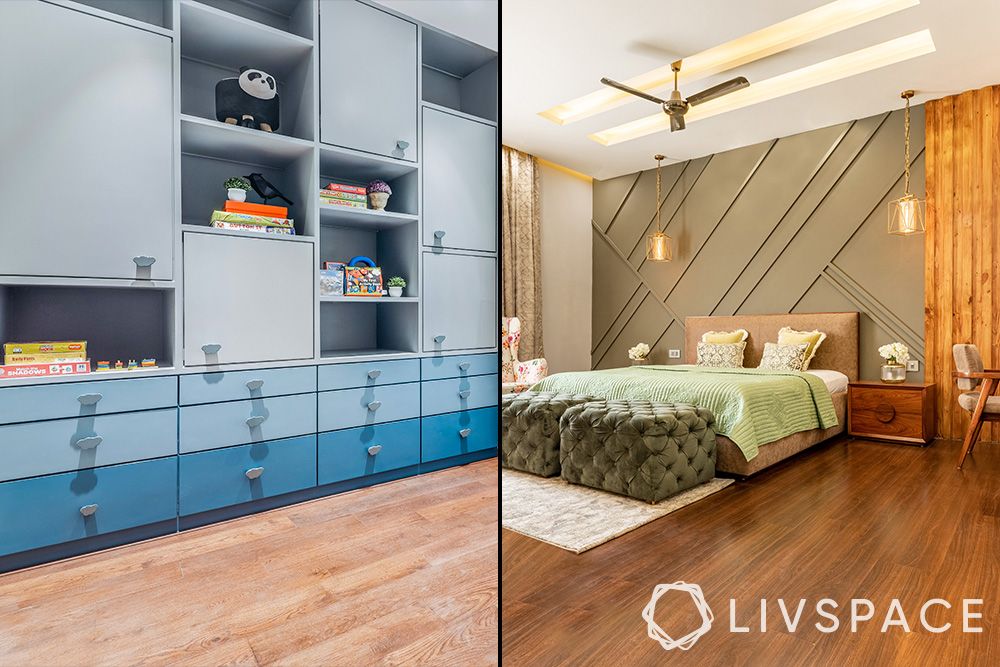 Talking about the best flooring material of 2022 is easy. Livspace designers agree that it was vinyl flooring with a wooden finish. Vinyl floors are easy to install and maintain. They are also budget-friendly as well as waterproof.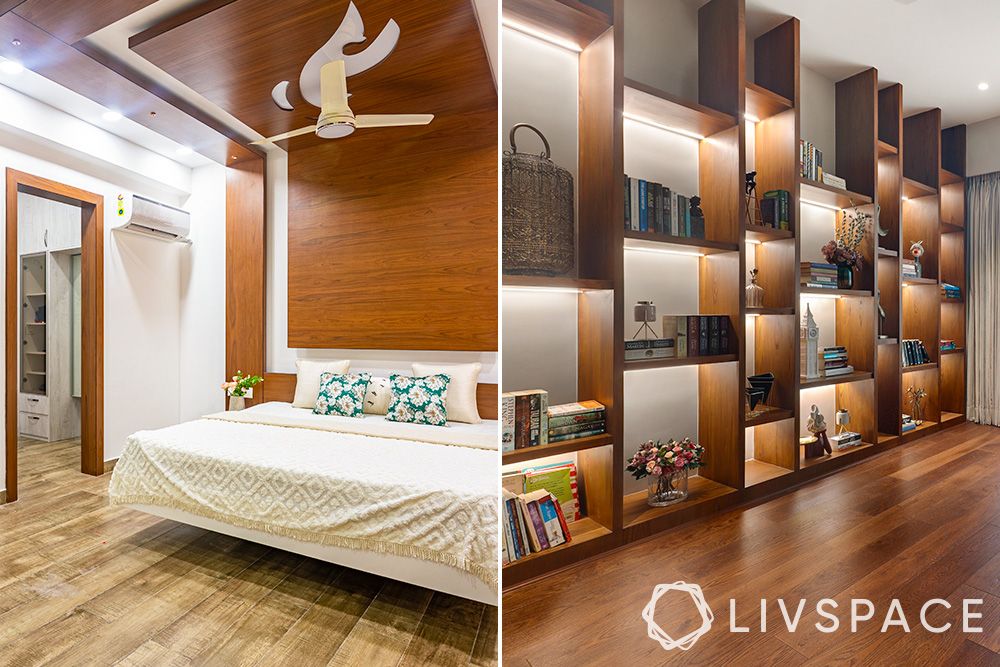 If you want another option, consider stone plastic composite flooring as well. They are known for their water-resistant feature and can last up to 15 years.
3. Best Countertop Material of 2022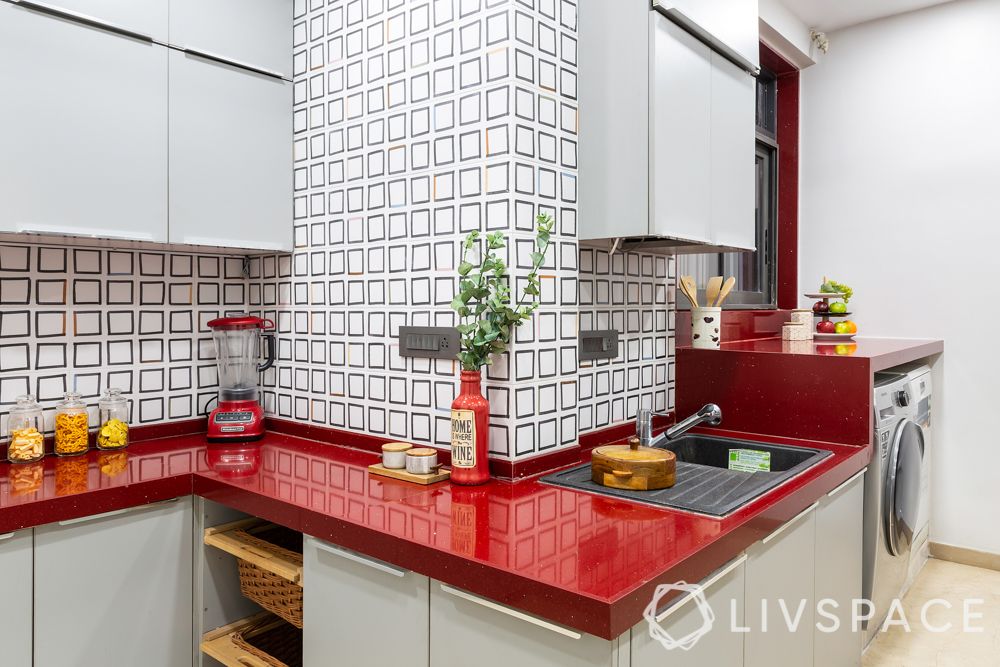 Quartz countertops — you must have guessed the best countertop material of 2022 from our headline! But why quartz? Quartz is a naturally occurring stone that's non-porous (unlike marble) so it doesn't absorb water and is perfect for usage in kitchens.
Also Read: Everything About Quartz Kitchen Countertops
It requires no sealing and it's low-maintenance. Not to forget that quartz countertops are durable and have crisp, clean looks that are perfect for modern homes.
4. Trending Modular Fitting in 2022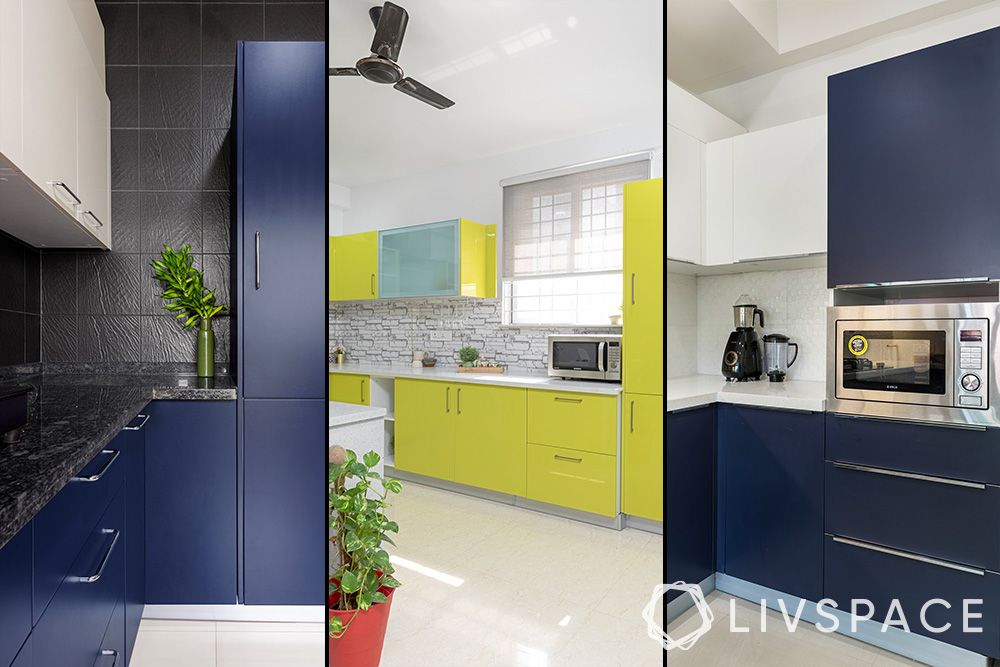 Modular interiors were all the rage in 2022. However, if you're looking for one trending modular fitting that homeowners have been choosing, it's going to be kitchen pantry units.
Also Read: 9 Tall Unit Kitchen Designs & Why They Are Recommended by Most Designers
These modular storage units are perfect for vertical stacking, which is a design trick you can use to combat the scarcity of space prevalent in modern homes. Kitchen pantry units add convenience by allowing maximum utilisation of space.
5. Most Popular Kitchen Finishes in 2022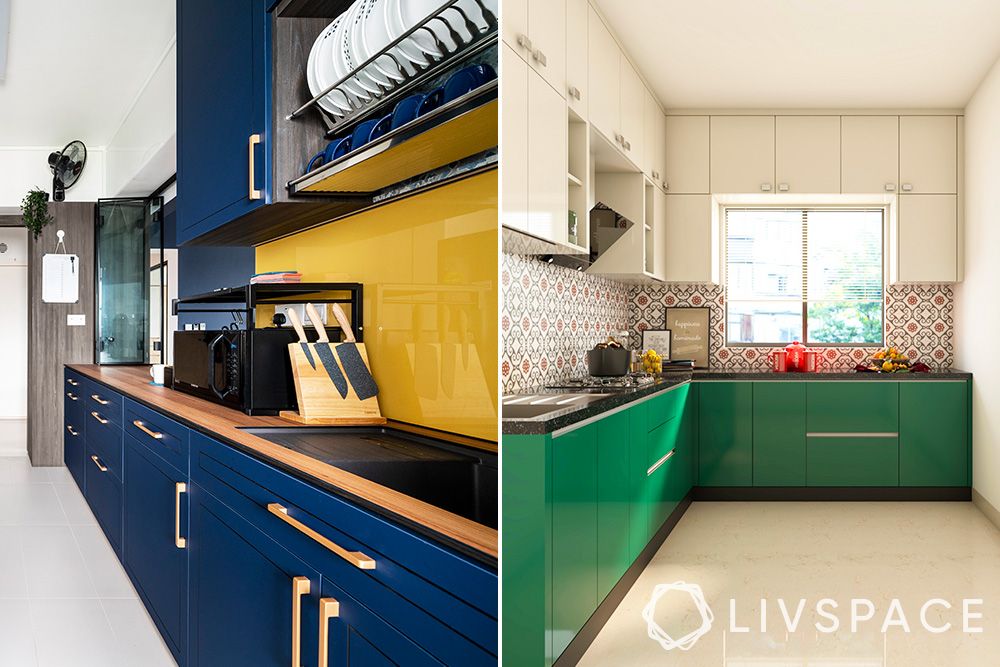 Rich blue and forest green shades have been the trendsetters in 2022. We've been seeing a lot of pastel hues and shades of blue and green in many kitchen finishes this past year.
Everyone loves the subtle feel and tranquillity that comes with these colours. As for handles and cabinets, metallic finishes and concrete, rustic finishes were in demand. According to our Livspace experts, we can expect the trend to continue into the new year.
5. Trending Kitchen Layout in 2022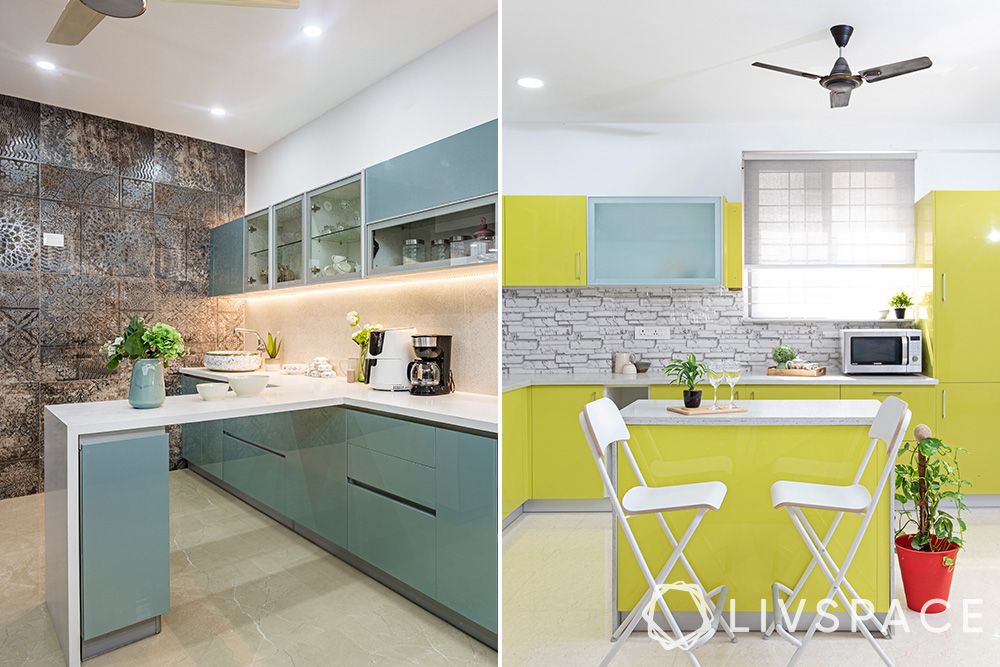 One particular trend that was popular in all the 40 cities that Livspace operates in, is the art of adding a peninsula or an island. No matter what layout your kitchen came in, opting for a peninsula or an island turned out to be a great idea.
Don't confuse the two. An island is a freestanding counter space, whereas a peninsula is an island that's attached to a wall. You can use it for extra counter space or as a breakfast counter or a serving station.
7. Most Popular Wallpaper Design in 2022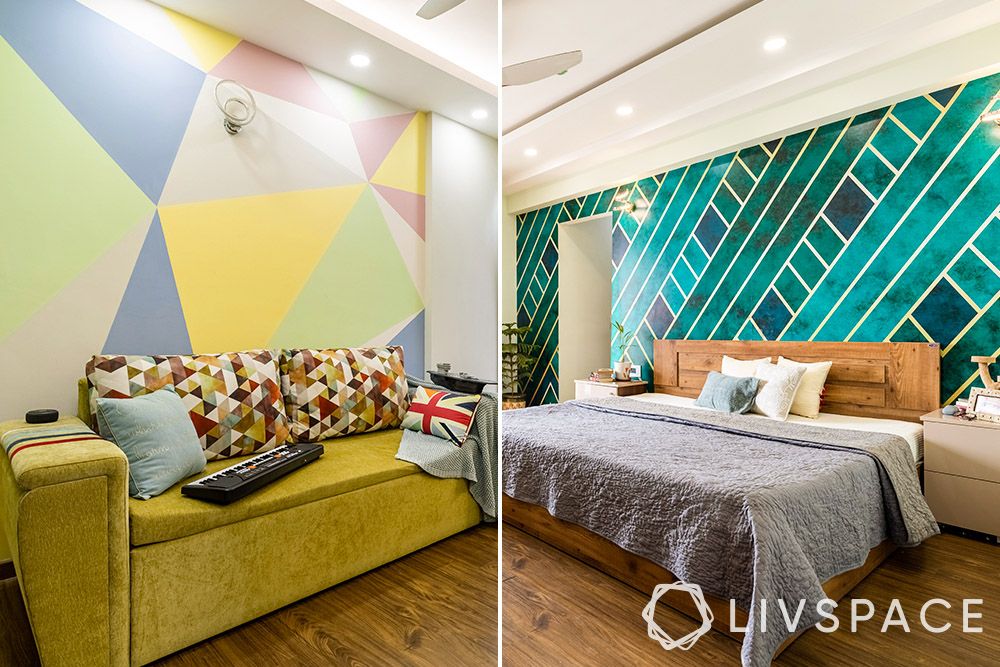 At Livspace, we found homeowners loving 5G wallpapers – geometric, glorious, glamorous, graceful and gorgeous prints in 2022.
Why not take a look at a few inspirations for your one wall wonder?
Also Read: An Ultimate Guide to Amazing Wallpaper Designs
Tropical and nature-inspired wallpaper prints were also in great demand. If you would rather not maintain plants but give nature-inspired designs a shot, this could be the one for you!
8. Top False Ceiling Design From 2022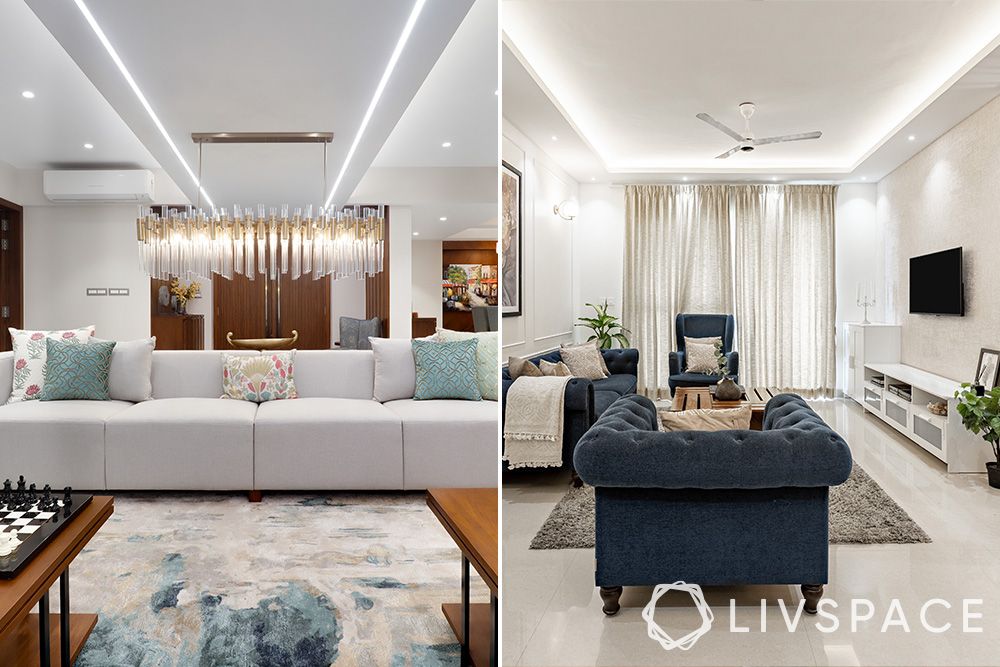 Simplicity never goes out of fashion, and somehow it finds its way back to your home interiors every year. This time, it's in the form of simple false ceiling designs.
People loved installing peripheral false ceiling designs with wooden finishes in laminate or veneer in 2022. For contemporary interiors, fluted false ceilings in wooden finishes were also trending. They came with LED profile lights and recessed lights, ideal for adding an elegant look to your interiors.
9. Biophilic Designs Took Centre Stage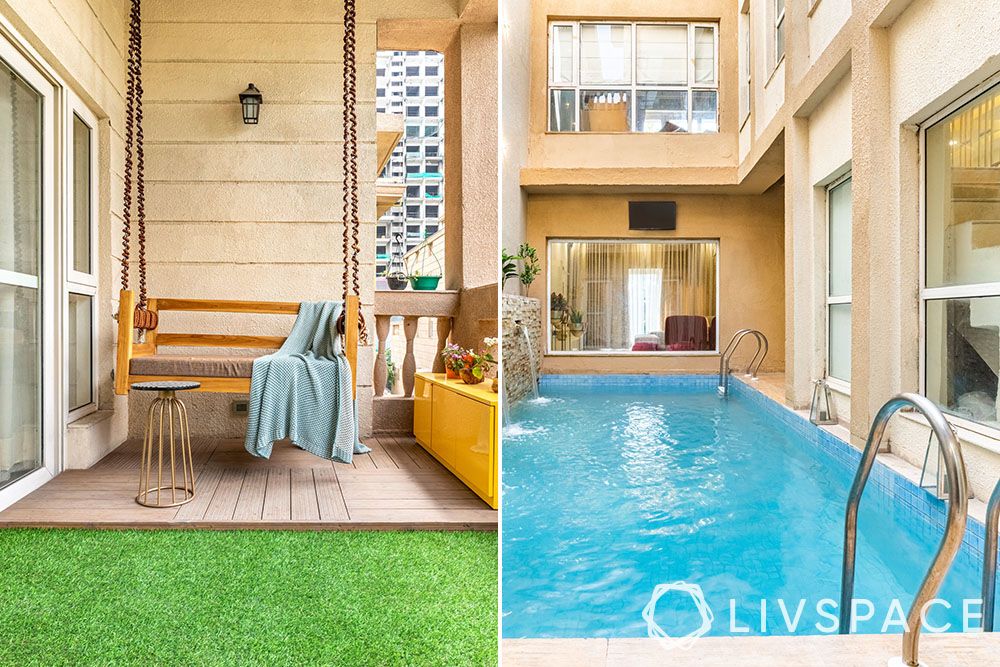 Nature-inspired environs have been the ultimate interior design trend of 2022. A part of wellness-minded design trends, the art of bringing the outdoors inside was incredibly popular this year.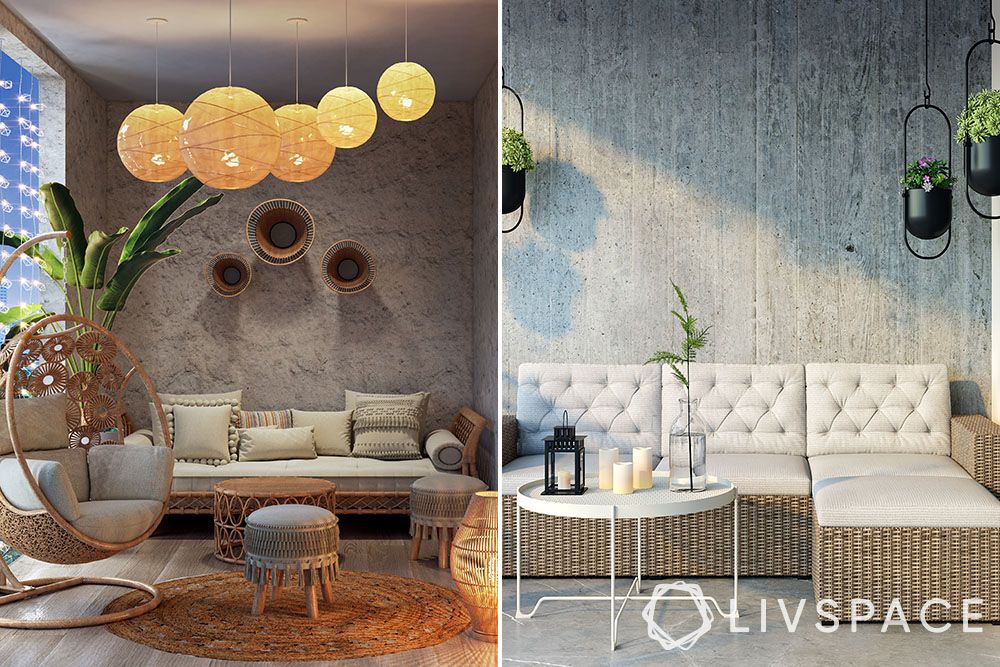 Pinterest called it first with Pinterest Predict 2022. At Livspace, we saw homeowners invite plants into their living rooms, study rooms and bedrooms. In fact, we have also seen a trend towards a plant-first design. Our Livspace experts are excited to see what's in store for 2023.
10. Matte Black Furnishings Are Still on Trend
If you think matte black furnishings are here to stay, then you and the great minds at Livspace think alike. Black is timeless. Take the sheen away, give it a matte feel, and you have the perfect colour for finish for your furnishings.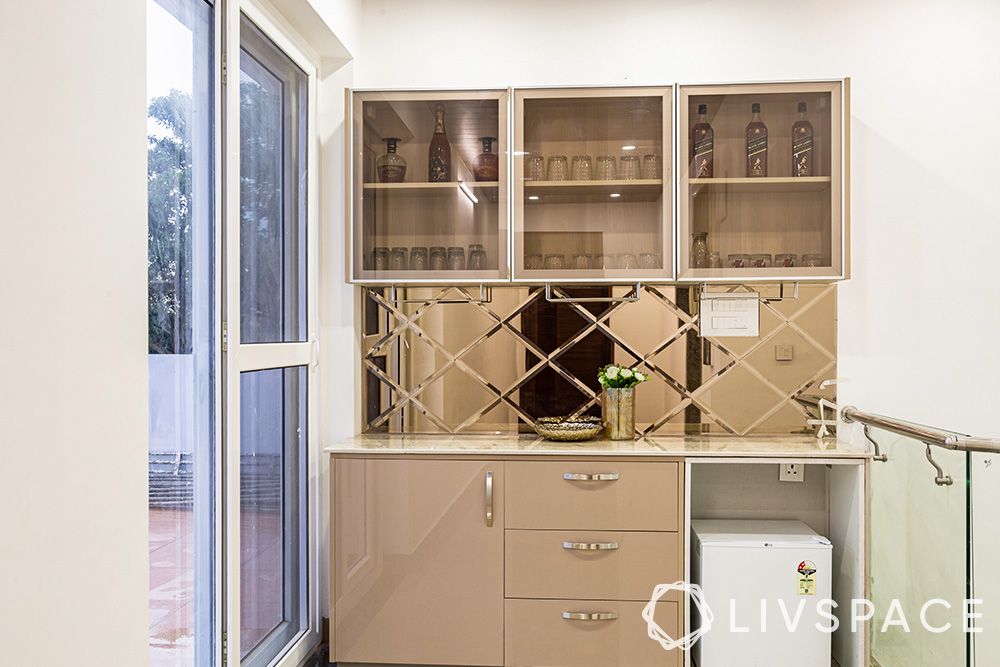 Other colours that have also done well in the accessories and furnishings department were gold, rose gold and metallic. This year, this trend seemed to be universal in the world of design; from tech to interiors, from appliances to accessories, and from phones to pantry units.
11. Furniture Pieces Making a Comeback This Year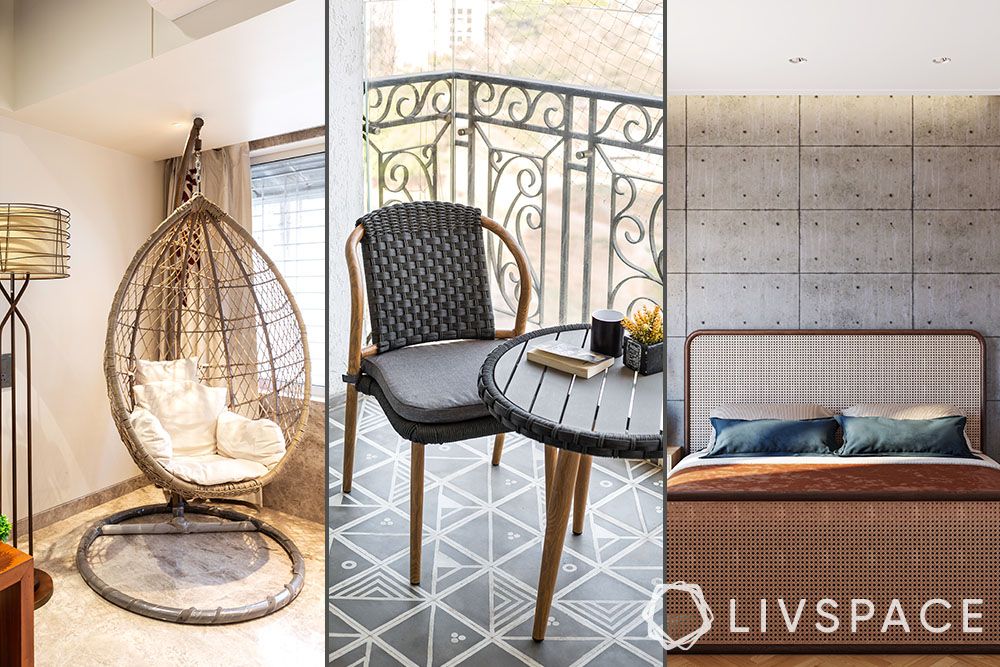 Cane shuttered furniture were quite the trend in 2022. It's always lovely to see a traditional trend make a comeback. As a move towards more consciously produced furniture pieces, cane shutter designs aren't leaving the spotlight anytime soon!
Cane shutters have a universal appeal and a timeless aesthetic in India. Design-wise, cane furniture is associated with mid-century modern style that's more relevant than ever. If you're wondering if cane and rattan furniture are the same, it's a yes!
How Can Livspace Help You?
At Livspace, we're always on the top of trends. If you want beautiful and trending interiors for your home, book an online consultation with Livspace today. Have any thoughts or suggestions you'd like to share with us? We're all ears! Drop us a line at editor@livspace.com.