Let's face it, not all of us have the privilege of owning a dedicated foyer or entryway, as most of us call it. Sometimes, you need to create a one. Sounds impossible? Actually, it's not. It is in fact very simple to create an illusion of a foyer in the absence of one. It completes the look of your home since sometimes it is important to have a demarcation between areas, especially if you have an open layout. Let us give you some simple tricks which will help you create your own foyer area design.
Foyer Area Design Idea #1: Place a console table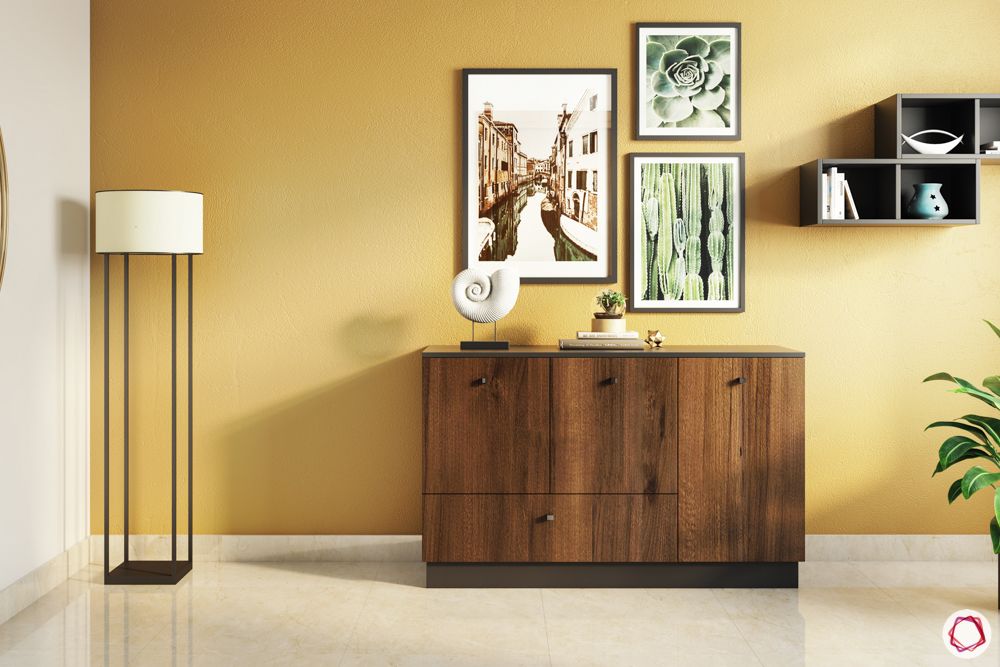 How to create a foyer when there isn't one? Sometimes it is as simple as placing a console table against the wall. If your home opens up to an open layout, then pick either of the walls and add a sleek console table there. Make sure you choose a design that suits the look of the rest of your home. Also, do not forget to add some interesting frames and top it off with some greenery!
Foyer Area Design Idea #2: Screen Separators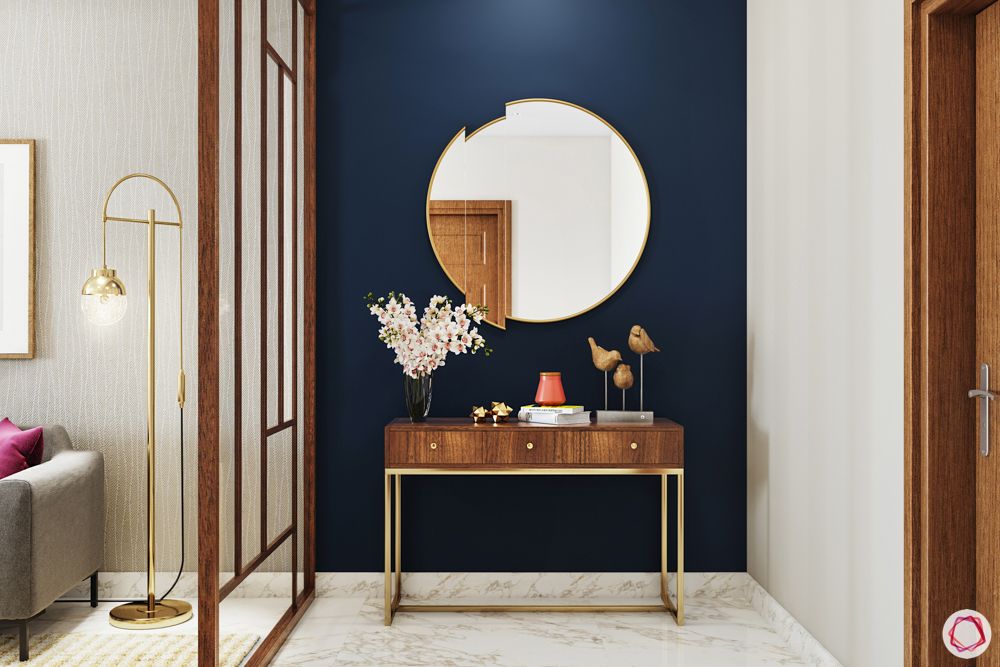 When you have the option, always go for a screen separator, since this will not only create a division but also keeps the look from getting too heavy. A glass partition is ideal if you do not want to separate your entryway from the rest of the home completely. Place a mirror and a table next to it and you are good to go!
Foyer Area Design Idea #3: Highlight the wall
We can't reiterate enough the fact that accent walls are the best way to jazz up your interiors. And if you don't know how to create a foyer when there isn't one, then this is a handy trick. Pick the wall adjacent to your main door and start highlighting it. You could add a statement wallpaper or add elegant wall trims or just paint it in a bright colour. Add a pretty corner light and wall art to this. Your very own foyer is now ready!
Foyer Area Design Idea #4: Place a storage-cum-seat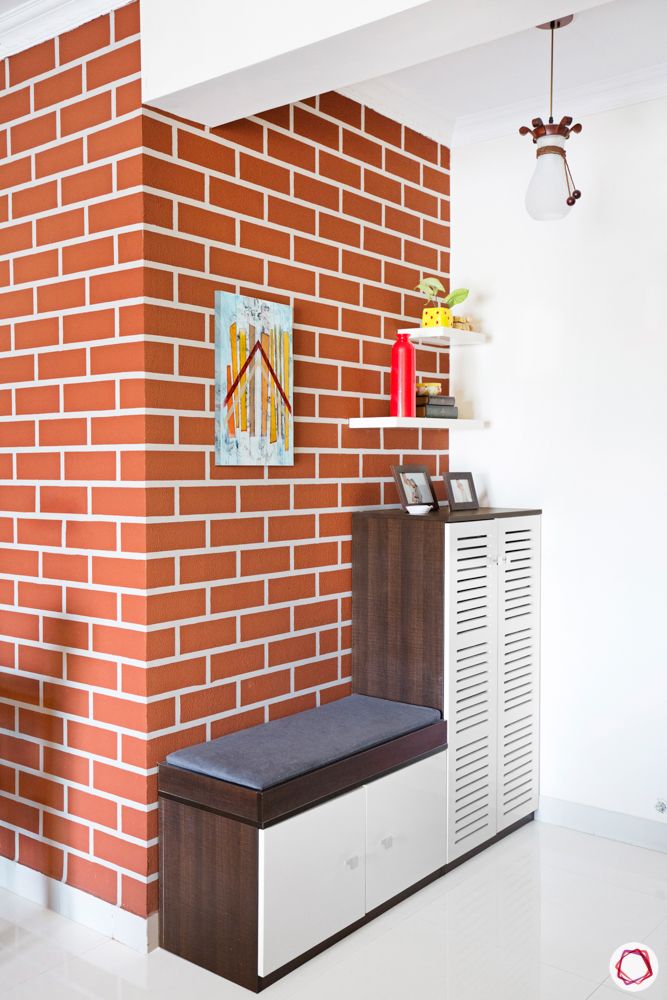 This one is for everyone who wants to make every corner of their home as functional as possible. A shoe rack with seating and storage underneath is a multi-functional unit that is ideal for your entryway. It will not only make this area useful but also help in creating a demarcation. Select the size and type according to the space available.
Foyer Area Design Idea #5: Place a display shelf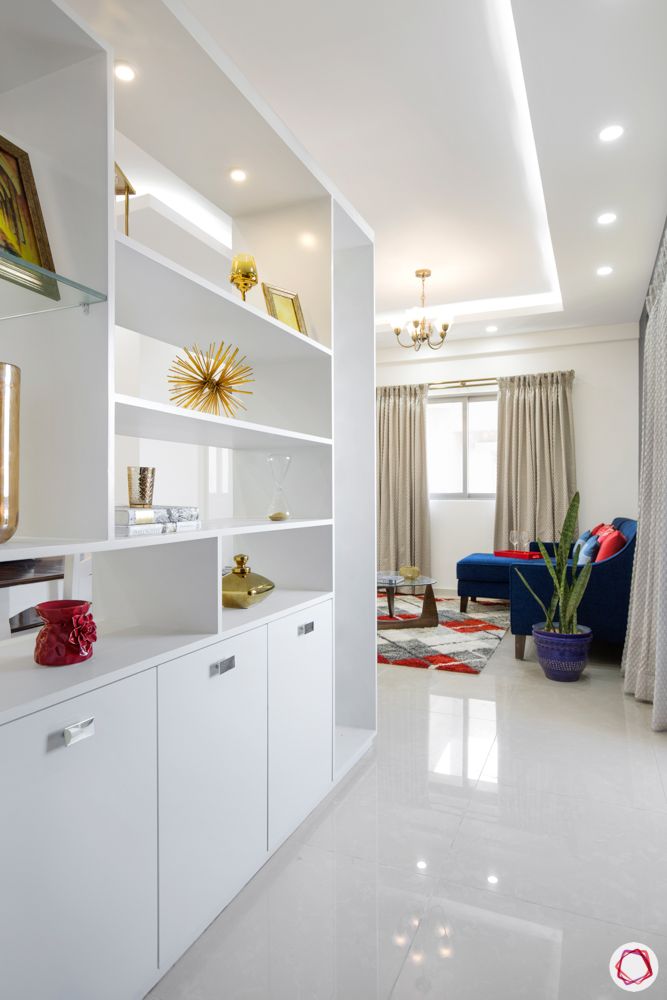 What do you do when your main door opens up directly to the living and dining area? One of our designers gave this clever idea to one of our clients, where she placed a full-fledged shelf right in between. What this did was create a sort of linear entryway that leads to the living room first and then the dining room. We love how this open layout was turned around just with this display shelf. Also, it is the ideal spot to place all your treasured curios!
Foyer Area Design Idea #6: Jaali Dividers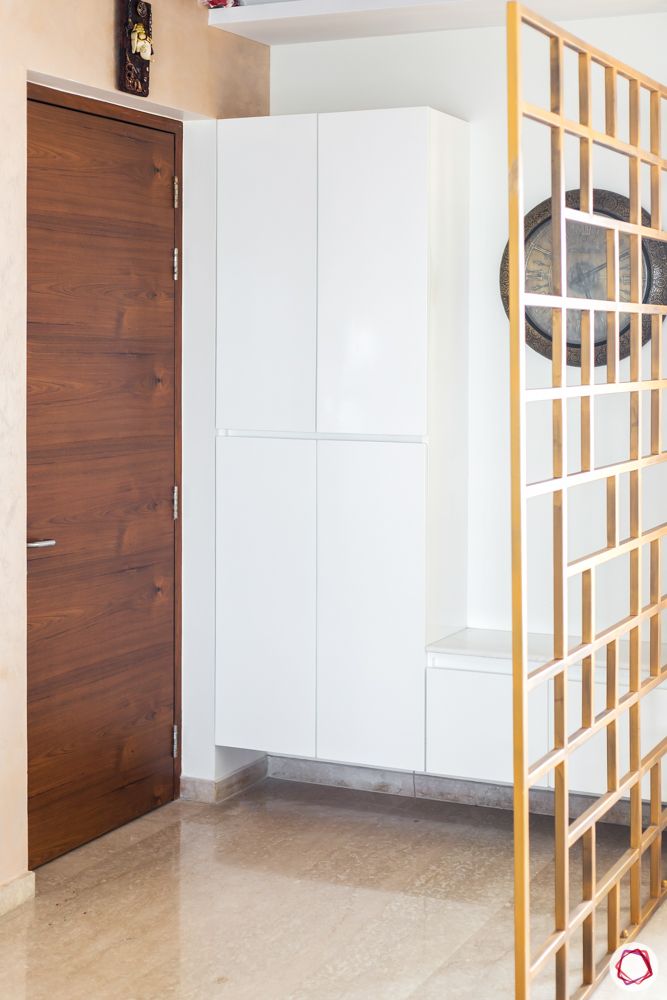 When nothing else works, jaali does! We are saying this from experience that if you place a jaali divider in any part of your home, it is bound to have a positive impact on the way it looks. Similarly, if you love what jaali does to your interiors, consider placing a divider in front of your main door. It is a subtly stylish welcome for your guests and an easy way to create an entryway.
Check out foyer design ideas:
Loved these ideas? Take a look at this as well: 7 Foyer Design Ideas To Give Your Entryway An Instant Update.
Send in your comments and suggestions.