The foyer or entryway is a home's version of the first impression. While some people want to make their foyers just pretty, you can actually use the space usefully with some smart designing. Thus, foyer seating is the linchpin to making entryways functional and accessible.
Foyer Seating Idea #1: Add a Bench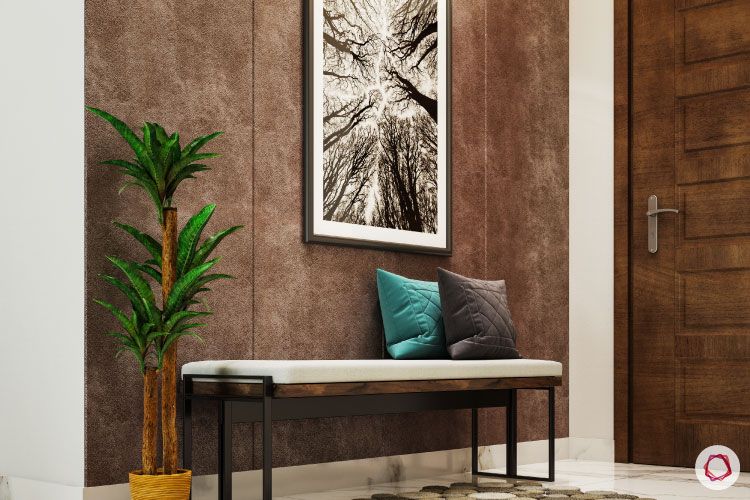 A smart way to kill two birds with one stone in a compact entryway is to add a storage bench. This will provide adequate seating for people to sit down and put on shoes; it also doubles up as a storage space for shoes, umbrellas and other outdoor essentials. Depending on your needs, you could get a bench with drawers or hinged doors. You could also go the upholstered route, or keep things minimal with a wooden seat.
Foyer Seating Idea #2: Install a Built-in Structure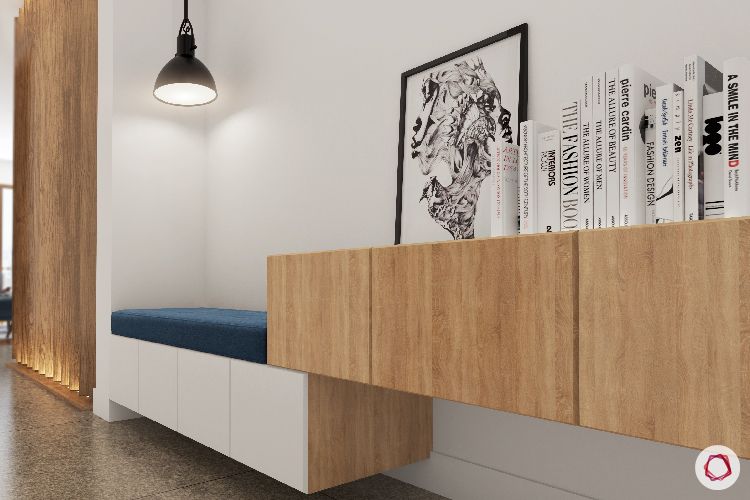 If you're blessed with space in the entryway, consider installing a fully functional built-in structure, complete with storage and a bench. The ideal built-in structure is one that has cubby holes for grab-and-go items, hooks for keys and coats and racks for regularly-used shoes. The bench, once again, can be upholstered to increase visual appeal or kept basic and fuss-free.
Foyer Seating Idea #3: Add an Ottoman or Two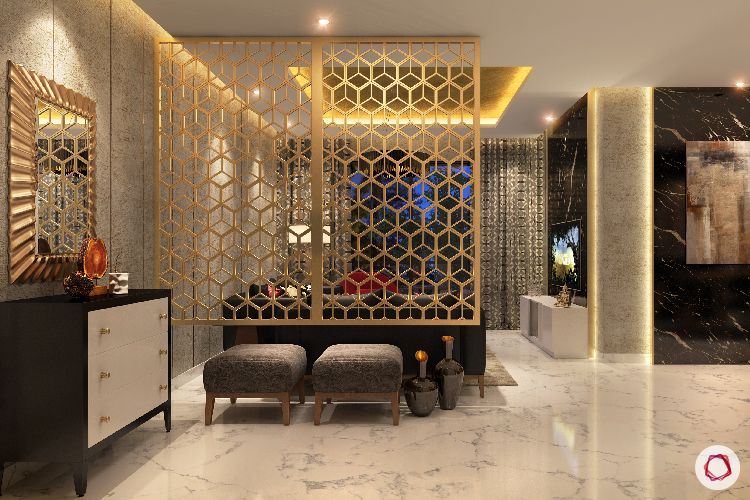 Ottomans are ideal seating ideas for compact spaces that still need to be practical. They're sleek in design and don't have backrests and arms, which often make a small space look even more crowded. For a minimal look, go for a clean wooden ottoman with solid upholstery. However, if your decor theme is more elaborate, you could get away with a Moroccan-style pouffe or two.
Foyer Seating Idea #4: Seating Ledge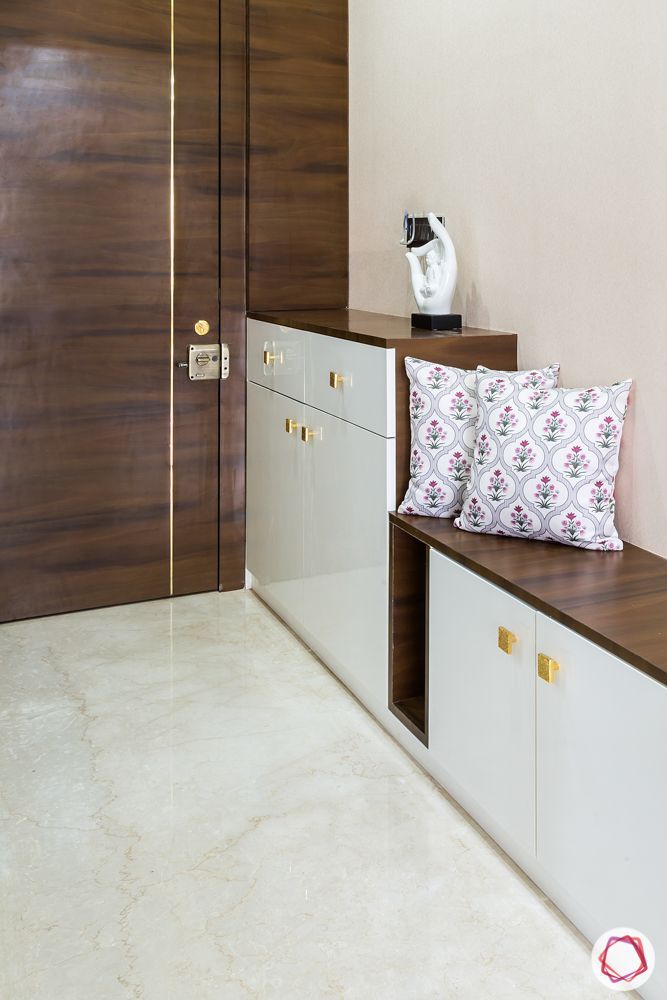 To add some vintage character to the space without compromising on seating or storage, consider installing a seating ledge. Place a throw and a few cushions on it to double up as a backrest– these can be easily stowed away when not in use. You can define this setup with wooden rafters or wall trims. Add fancy lights to add some drama!
Foyer Seating Idea #5: Add an Interesting Armchair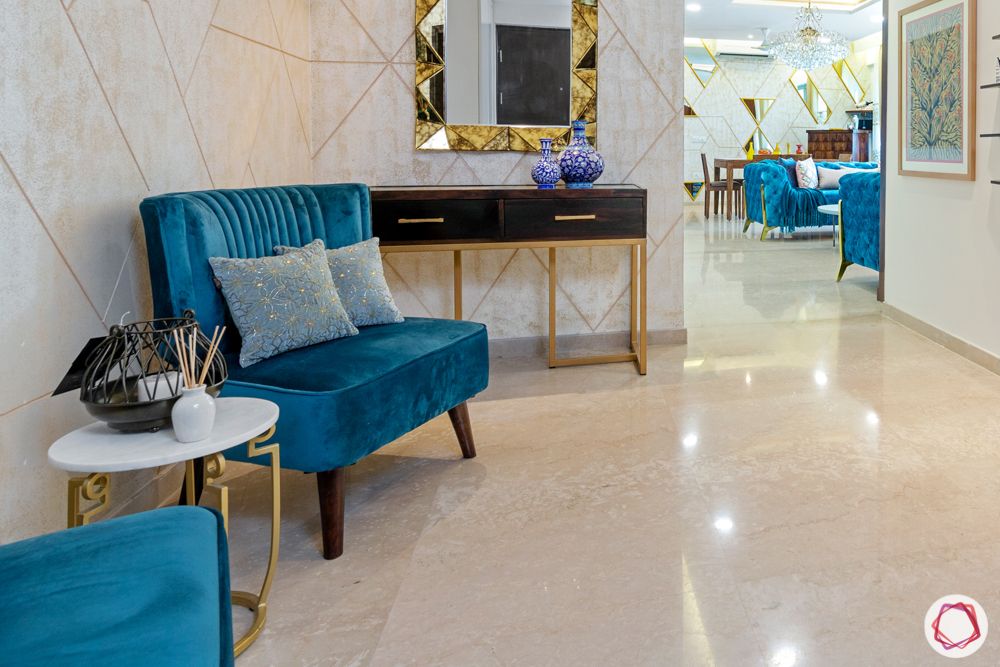 Armchairs make for cosy foyer seating even when placed as a stand-alone piece. Depending on the look you're going for and the amount of space you have to play with, choose a chair that's fully upholstered or go for a clean, minimalist silhouette. Add throws and cushions to make the space cosy.
Whether it's a grand entrance or a cosy little passage, the entryway is key to establishing your home's vibe, especially for first-time visitors! If you enjoyed reading this, also explore How to Design Pretty Passageways.
Check out foyer design ideas: