Home decor is a direct reflection of your style and personality. However, irrespective of your design approach, your house entrance design is the first thing guests notice when they walk in. To make a lasting first impression, it is important you get your foyer design right! We have rounded up a few elements that will transform your entryway.
#1: Decorate your walls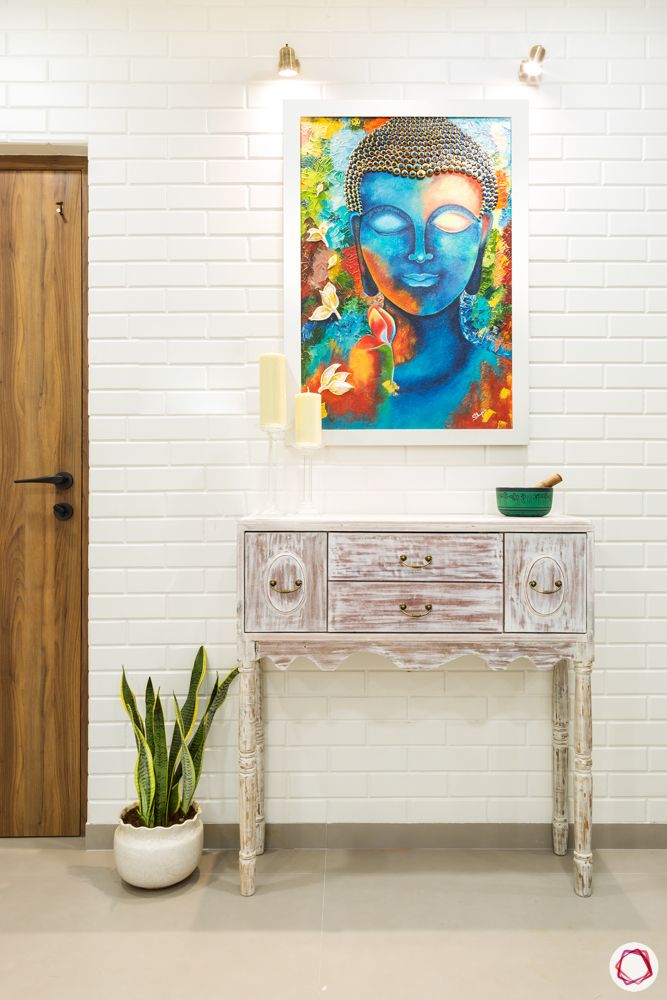 Say goodbye to boring plain walls, and hello to bold, patterned wallpaper for your house entrance design. Since most foyer designs don't take up a lot of space, framed art, or a photo gallery can add vivacity without compromising on the area available. You could also opt for eclectic light fixtures that exude a warm and inviting vibe, while lending charisma to the hallway.
#2: Mirror magic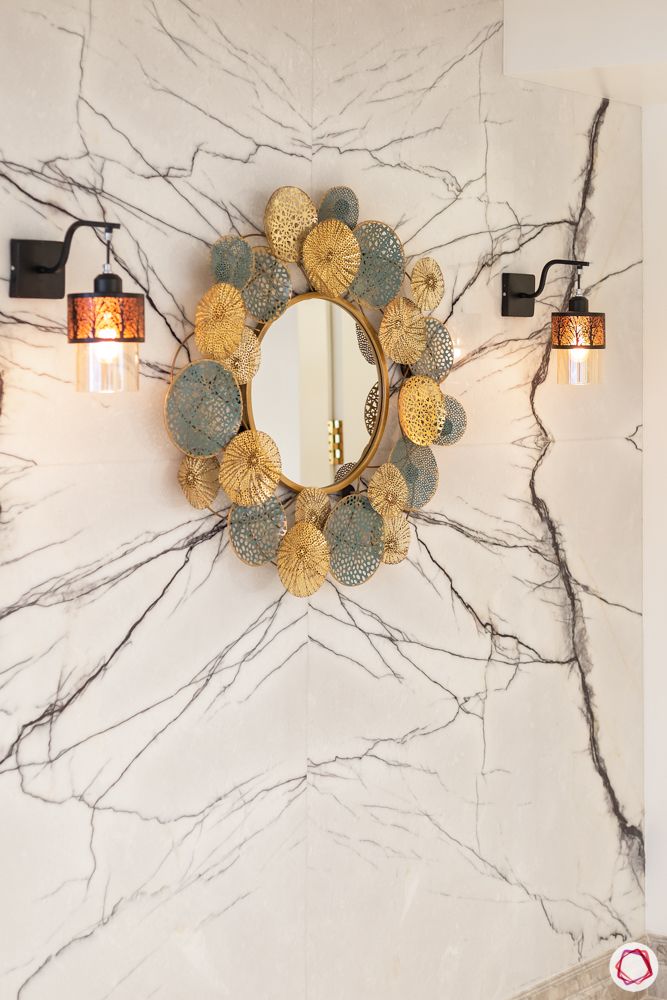 In addition to creating the illusion of a bigger space, mirrors are a great way to light up your foyer. Choose the right type of frame and size to fit your aesthetic and the space well. Nowadays, mirrors can also double up as art installations!

#3: Make a little extra seating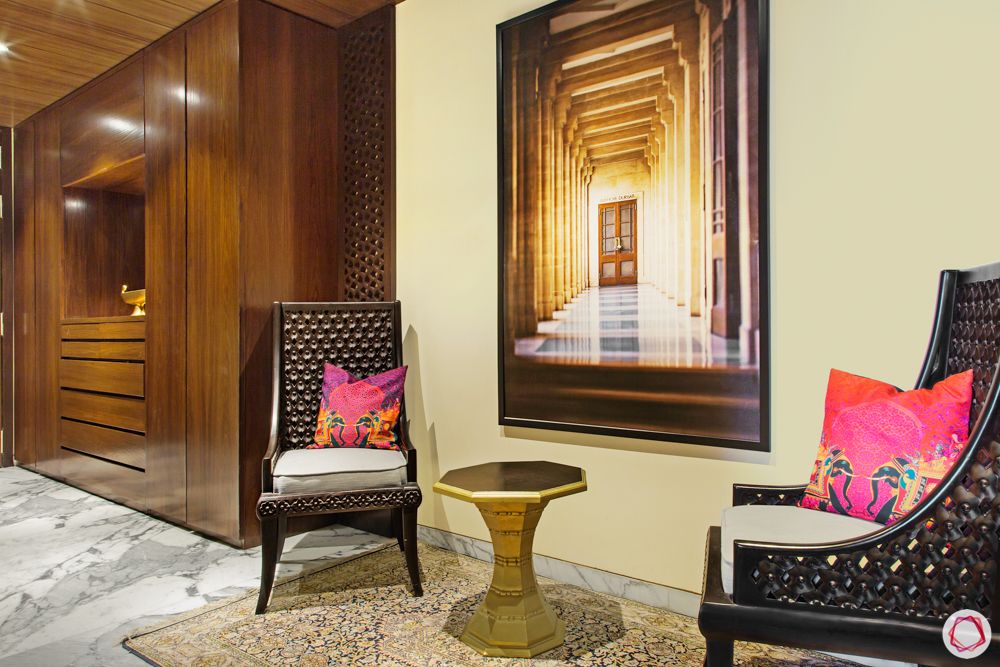 An elegant pouffe or chair by the door can change the tone of your entryway drastically. If you want a rustic and classic foyer design, use an antique trunk instead. This is not just great seating option, but also excellent to stow away belongings such as shoes or coats.
#4: Keep it natural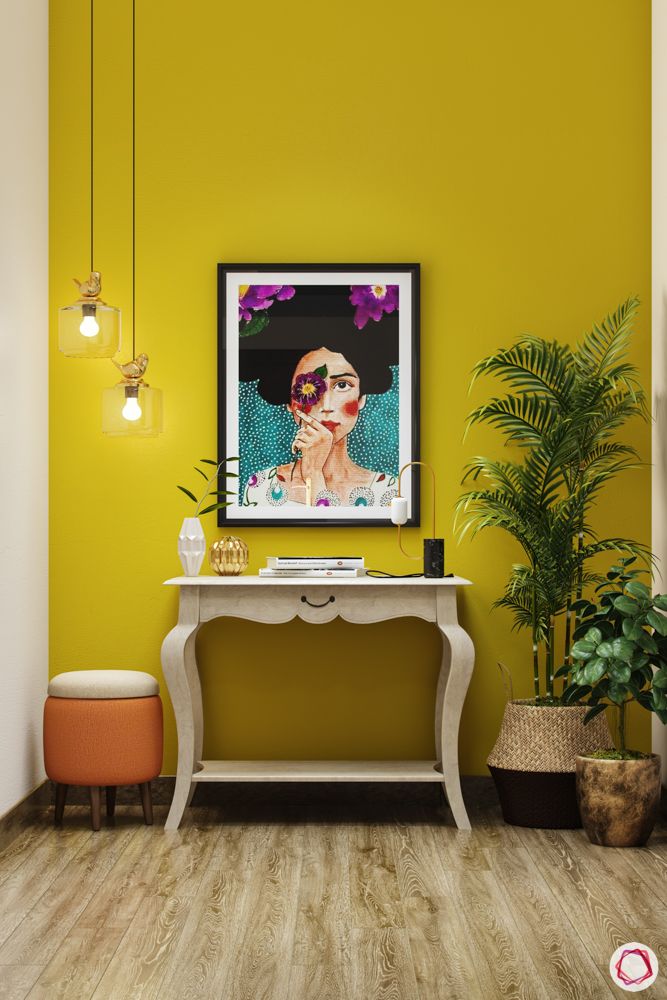 Plants have a great way of making your foyer design feel bright and airy. You can also get creative with the planters and pots themselves. For a traditional and welcoming vibe, choose a hand-painted urli bowl and float some fresh flowers in it.
#5: Table it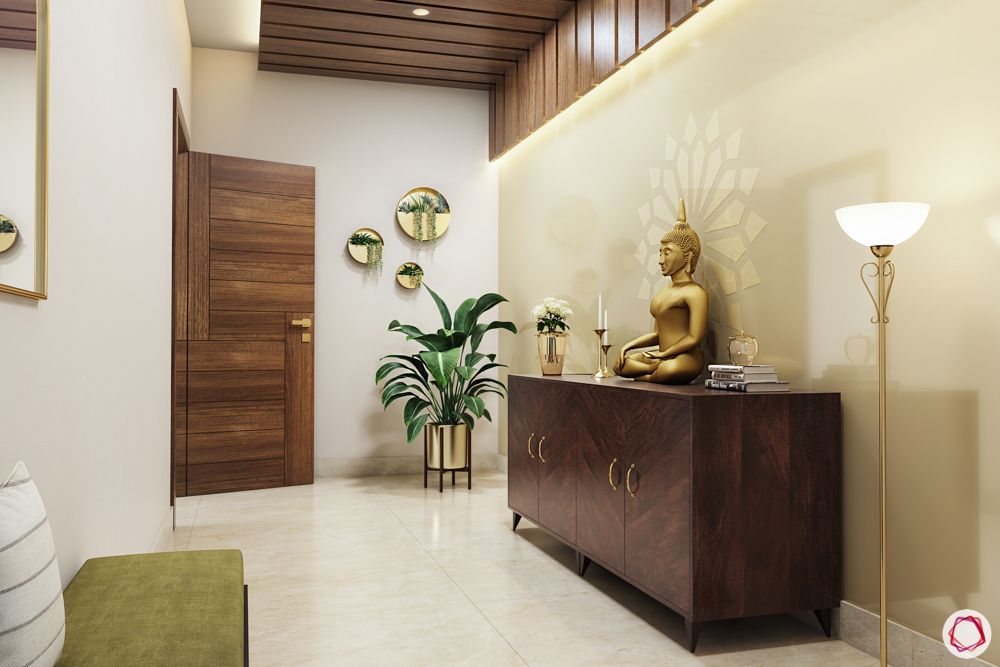 A table or a cabinet by the door is not just aesthetically charming, but also functional. Incorporating a table in the foyer design gives your family a place to leave their keys and mail as soon as they enter. Choose between wooden or marble tops to match the rest of your home.
#6: The warm fuzzies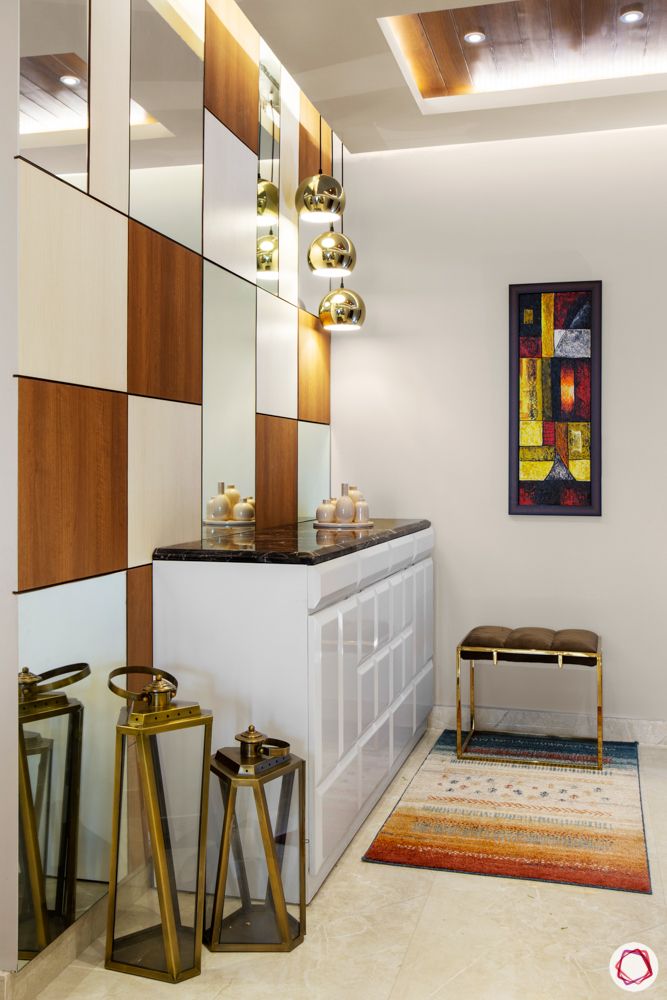 In colder climates, a rug in the foyer is perfect for those days when the flooring gets too cold. You can opt for a faux fur rug to keep things classy, or a short hair that's easier to clean if there are kids or pets around.
#7: Floating wonders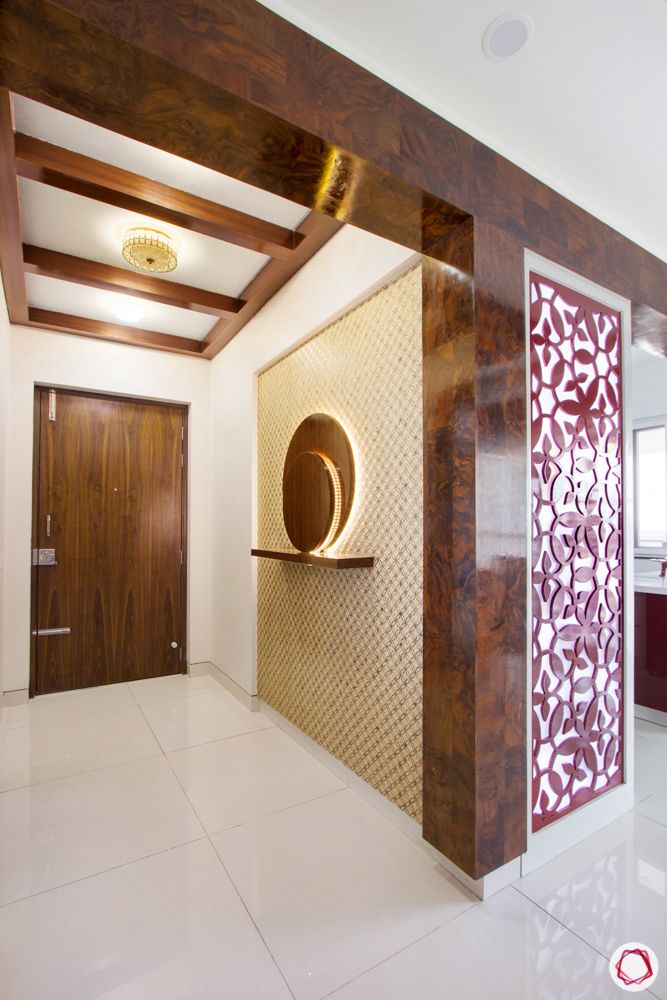 If you're pressed for space, install floating shelves of varying heights and placement for all your decor and storage needs. This affordable option also draws the eyes upward creating a more elevated and spacious look.
How would you like to change your entryway? Create the foyer design of your dreams today!
Take a look at this for some more inspiration: 7 Foyer Design Ideas To Give Your Entryway An Instant Update.
Send in your comments and suggestions.