The narrow passage that leads up from your entrance to the living room is typically called an entryway and locally known as a foyer. Most homeowners use this space for decoration only. But we can tell you how to put it to good use by installing some smart entryway furniture. Foyer console tables are particularly useful for compact homes where every inch of space counts.
So here are five different ways to use your foyer space efficiently and make it look pretty too!
Entryway Furniture Ideas #1: Only Display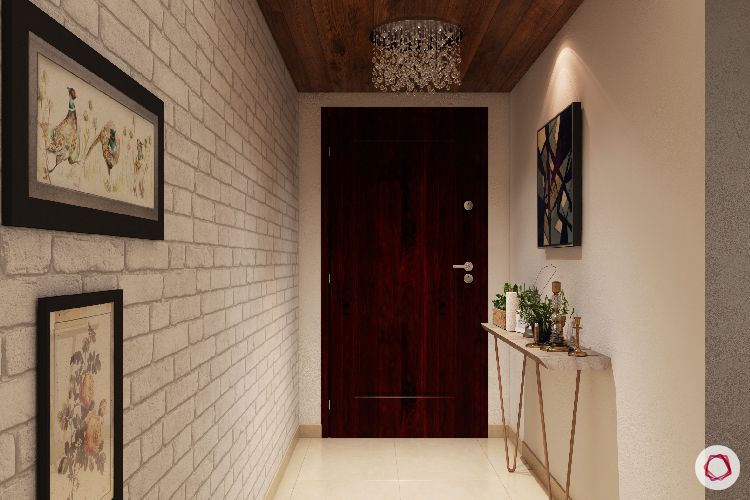 If you have a foyer that is really narrow, it wouldn't be wise to crowd it with heavy furniture. Instead, you could opt for one of these slim foyer console tables used for displaying collectibles. In fact, there are some floating designs of these foyer console tables as well. Apart from display, these also work because you can drop your keys here on your way in or out!
Entryway Furniture Ideas #2: Display + Storage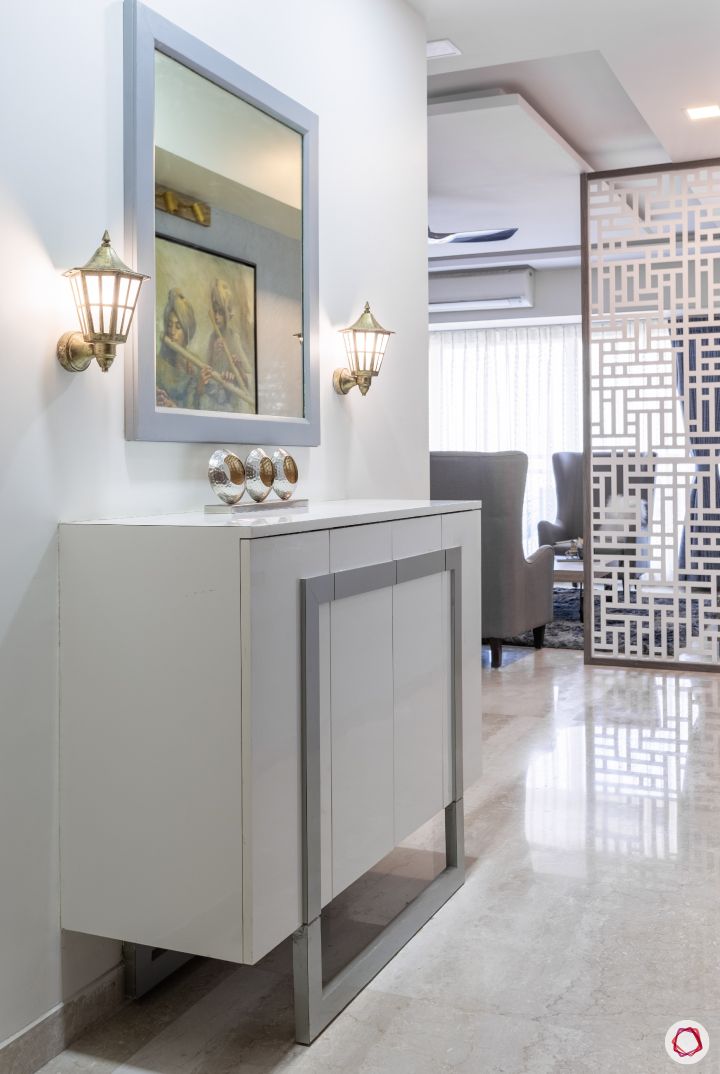 For compact homes, it is imperative to squeeze in as much storage space as possible. Hence, the kind of entryway furniture you pick must make the most of available space. This floating console table, for example, is perfect for cramped spaces. There is plenty of storage space and the top of the console can be used for display. You can also use the wall space above the console to put up artwork or decorative mirrors accentuated by lighting fixtures.

Entryway Furniture Ideas #3: Storage Only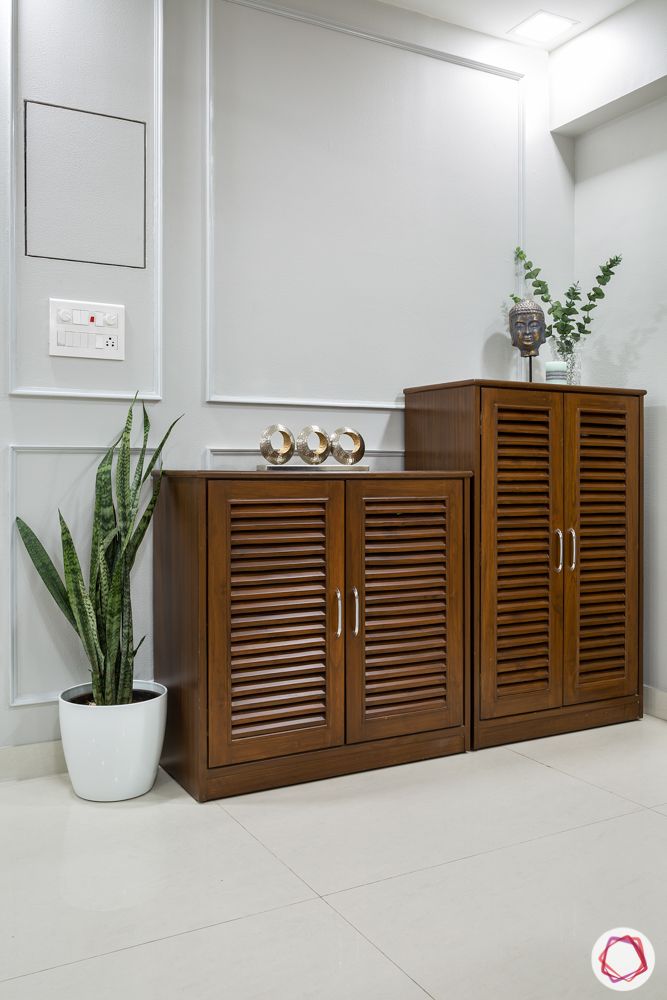 If you have no frills attached approach to your entryway, you can opt for something plain that fully utilises the available space. Shoe cabinets or racks, typically, serve this purpose very well. You can spruce up this functional setup by adding some potted plants on and around it.
Entryway Furniture Ideas #4: Storage + Seating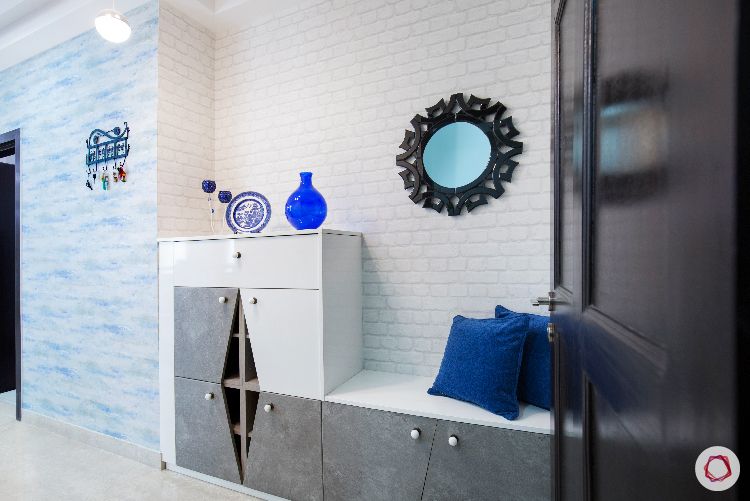 Having some seating in the foyer serves a very basic purpose; it allows you or your guests to sit down while putting on/removing shoes. Seating integrated with shoe cabinets are very useful and well-suited to the space available in foyers. You can add some 'wow' elements like a wall accent piece or throw cushions to this setting too!
Entryway Furniture Ideas #5: Display + Seating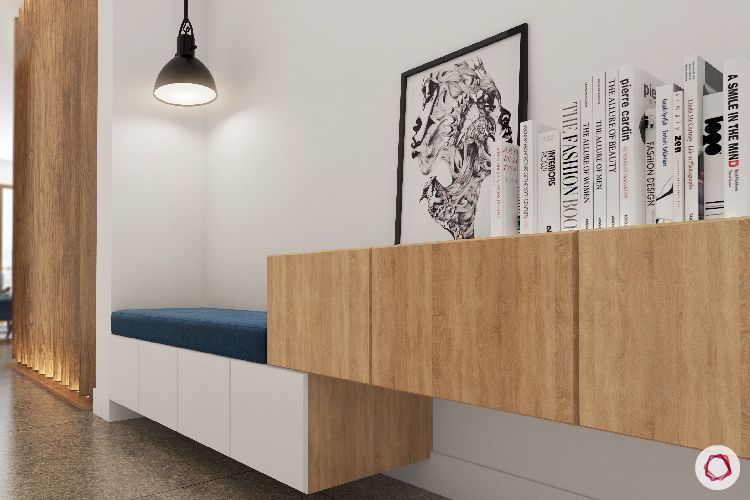 The combination of a display console and seating space offers plenty to functionality to the foyer. Firstly, it allows you to be seated while dealing with your footwear. You could also use this space for display and seating to organise essentials like keys, wallet, access card (for workplace), phone etc. This will ensure you do not leave the house without all you need.
If you found this piece about foyer console tables useful, also explore How to Create a Foyer When There Isn't One?
Check out foyer design ideas:
Send in your comments and suggestions.