Considering how foyers give the first impression of a home and its inhabitants, it's often the most-ignored part of the home. We at Livspace love doing up homes from head to toe and would recommend you give your guests the welcome they deserve with a great foyer design!
While it's easy to add to its aesthetic value, foyers also have amazing potential as functional zones, offering storage and seating if you need it. Here we give you the guide to decorating your foyer efficiently.
Make a Striking First Impression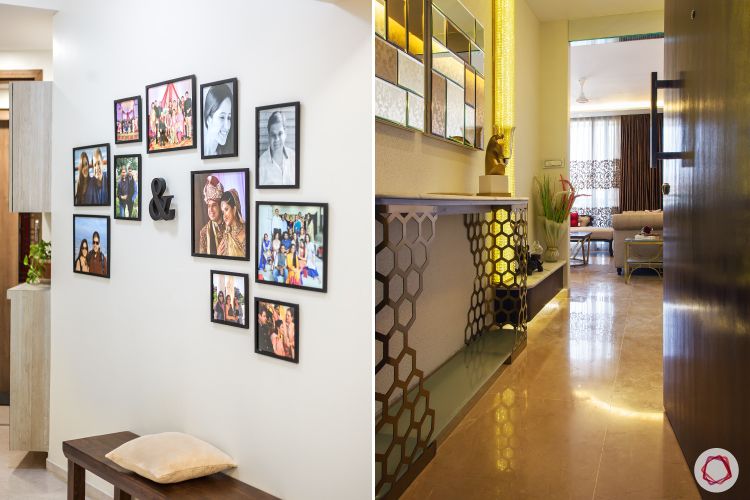 As a thumb rule, make note that a bright and well-lit foyer makes one feel comfortable instantly. So if the foyer lacks natural lighting, add sufficient ambient lighting options like pendants or recessed ceiling lights. Mirrors, while reflecting light, also look stunning as a decor option.
What Colours Work?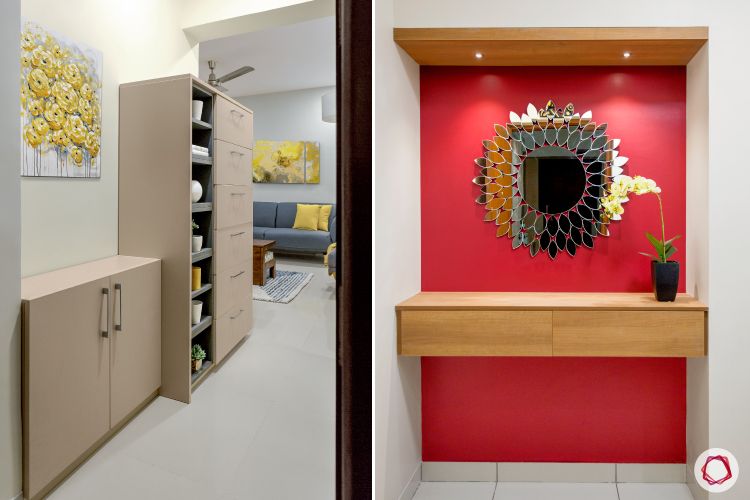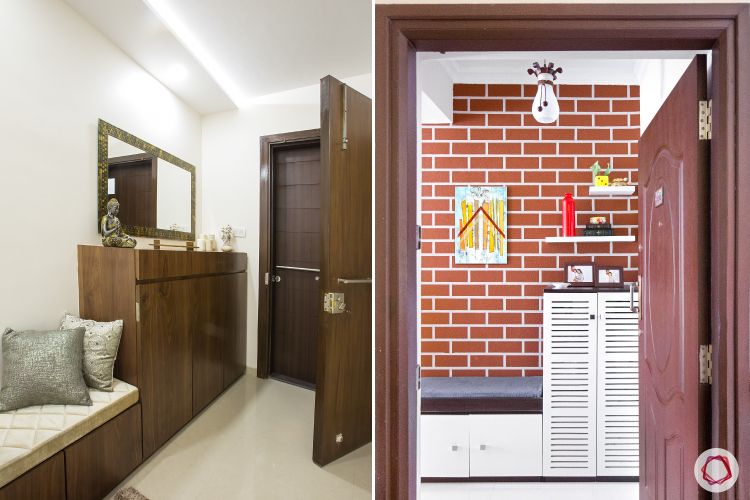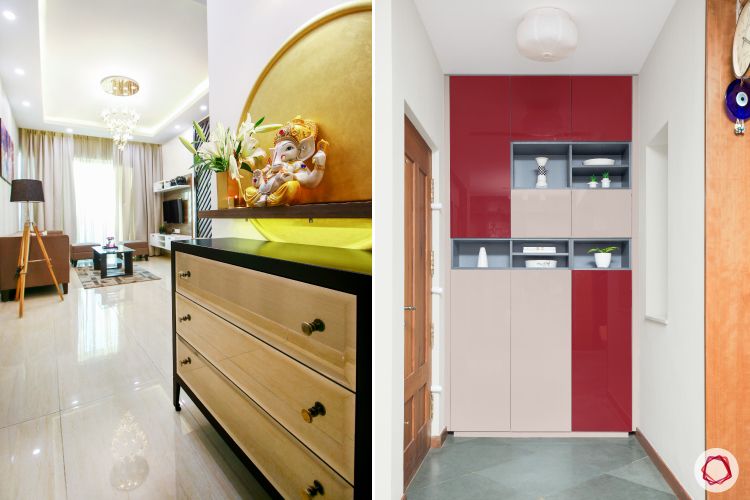 Neutrals and pastels work great for the foyer. Work with variations of grey, white, beiges and lighter tones of blue and green for a soothing template. However, this doesn't mean you can't add a pop of colour. Add warm browns in furniture or wall panelling or sprinkle some colour through decor and furnishings.
If your home has a Bohemian theme or quirky and eclectic elements, try a bold colour to make a statement.
Types of Storage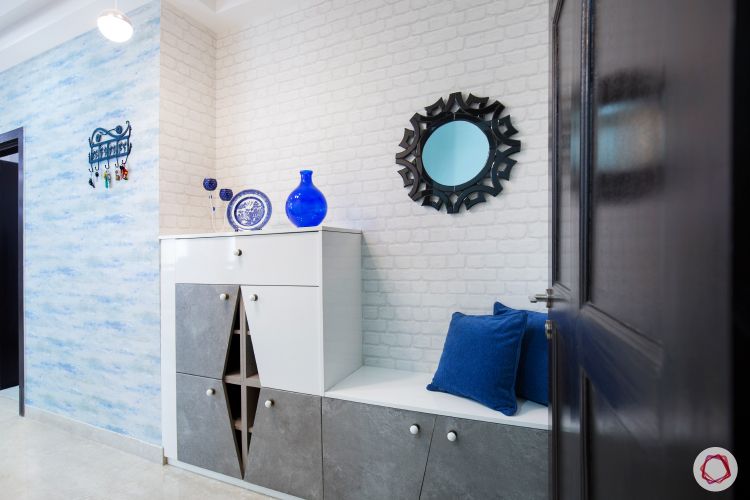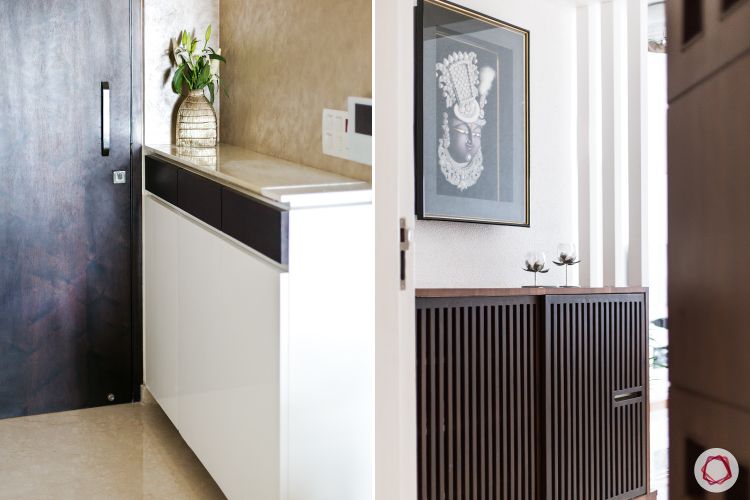 A shoe rack is a great addition to the foyer. Along with this, if your hallway can spare the place, a console table can find its place. This can be used to keep your keys, coins and other knick-knacks you usually like to keep as you enter or exit your home. Not a feasible option? Then try shelves and key hooks to hold all the essentials. Also having an umbrella rack during monsoons is a smart idea.
Can You Use Furniture?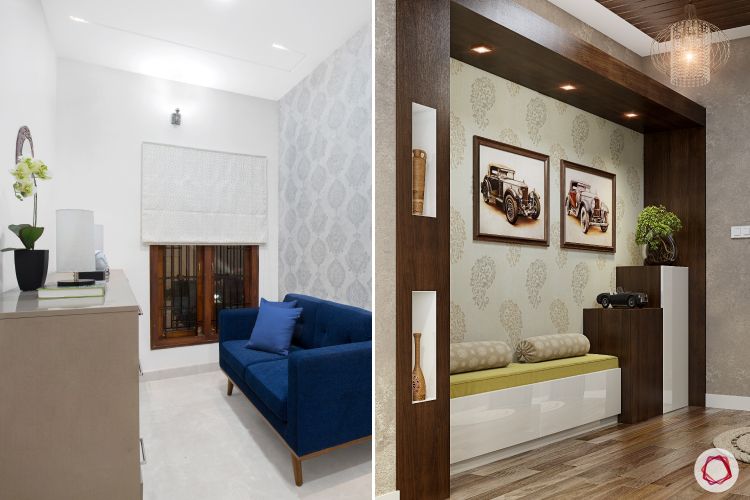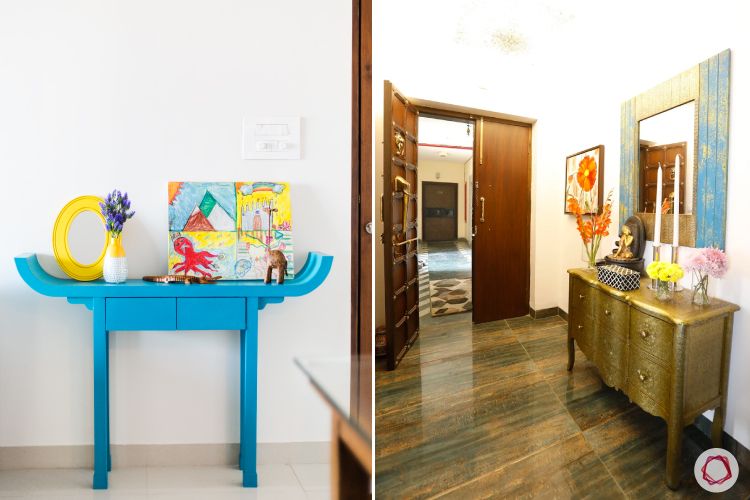 If the space allows it, definitely yes! Furniture like console tables, a couch or even chairs are handy when you are on the go. You can drop off your keys on the table and use the seat to usher visitors. In case you have a compact space, a storage unit which can double as a seat is an added bonus while removing or putting on footwear.
No Foyer? No Worries.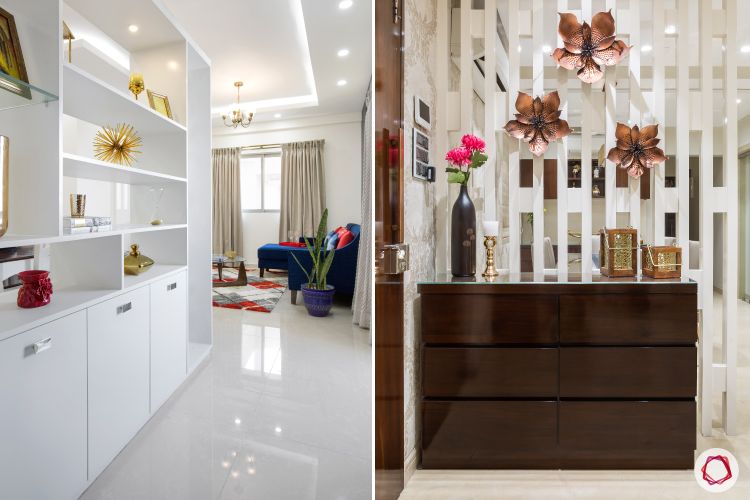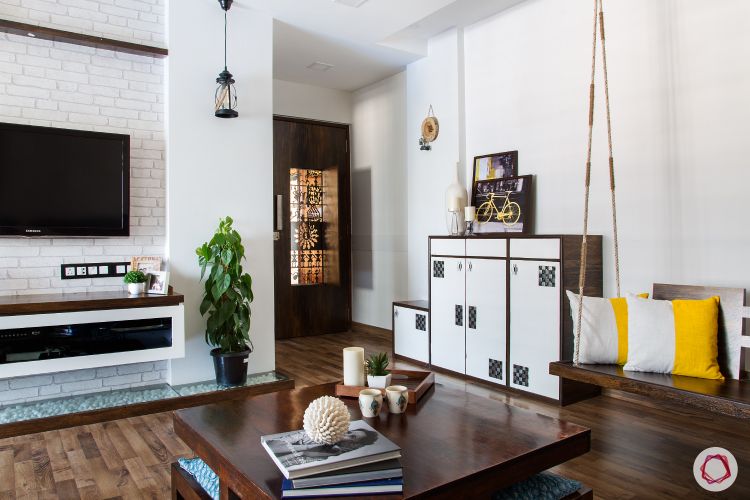 The builder didn't offer an entryway? Use the wall closest to the door as a compact foyer. Here, a small shelf to hang keys and other knick-knacks along with a small foyer unit can be added. If the living room is large enough, you can add a partition like a jali or a display rack. This also gives you an element of privacy.
Wall Treatments & Decor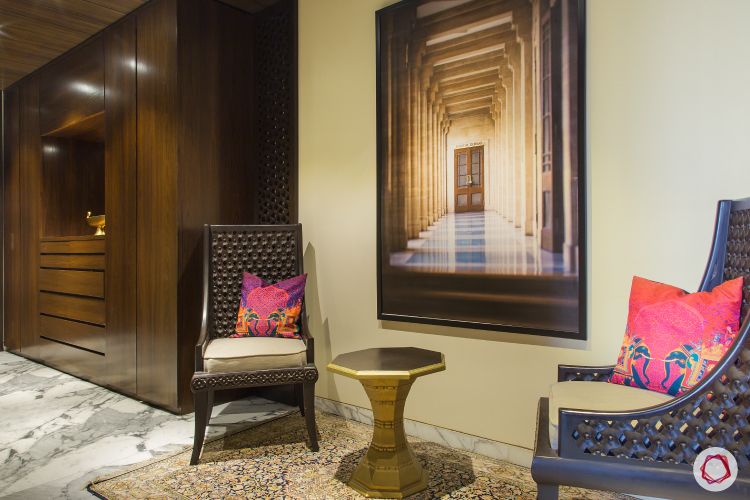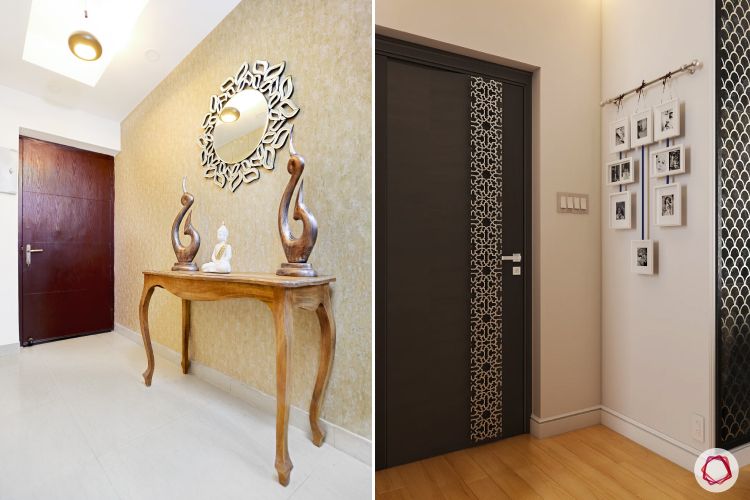 Wall treatments like a bold accent wall or even an exposed brick wall can be interesting. Adding artwork or metallic accents can enhance the elegance quotient of the entrance.
Treat your foyer like the summary of your home's design theme but in a compact space. It should be an intriguing design which gives a glimpse of what awaits inside the home.
For more foyer design ideas, go here!
— editor@livspace.com