Some call it a console table. Some refer to it as the "slim side table at the entrance". For others, it's a fancy space filler. Call it what you want, but these tables can turn any space into a stylish and functional nook. Take a look at some of the stunning designs from Livspace homes.
Console Table #1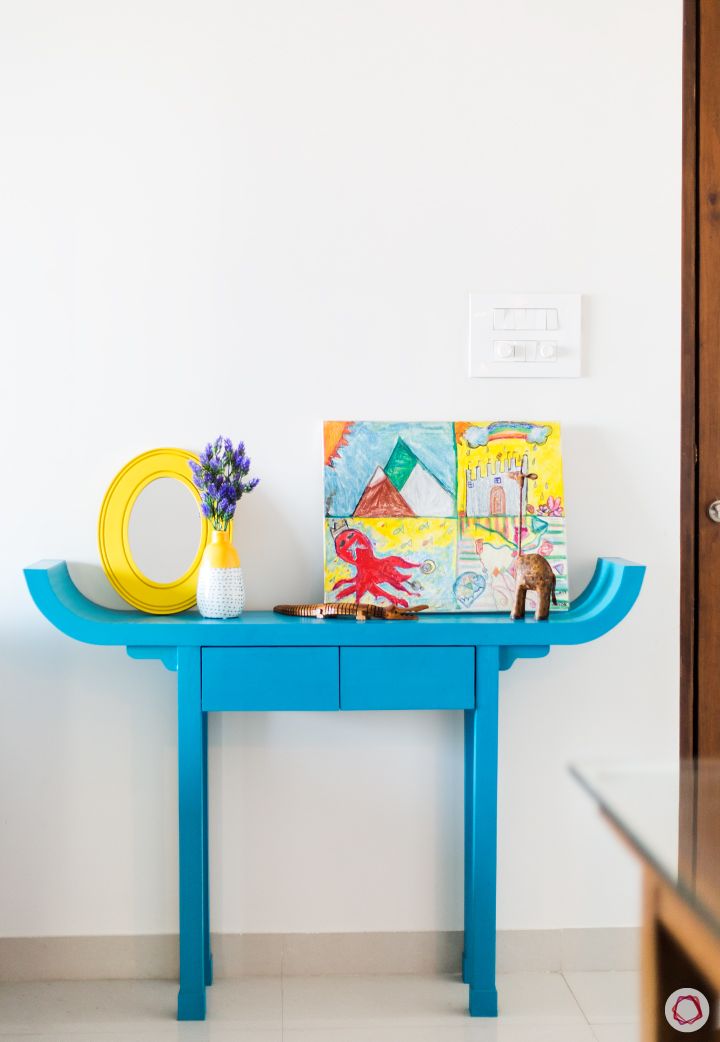 Love vibrant colours? Here's a bright teal console with an upturned crescent top that's been crafted to impress! Goes well with the rest of the decor in this Mumbai home.
Console Table #2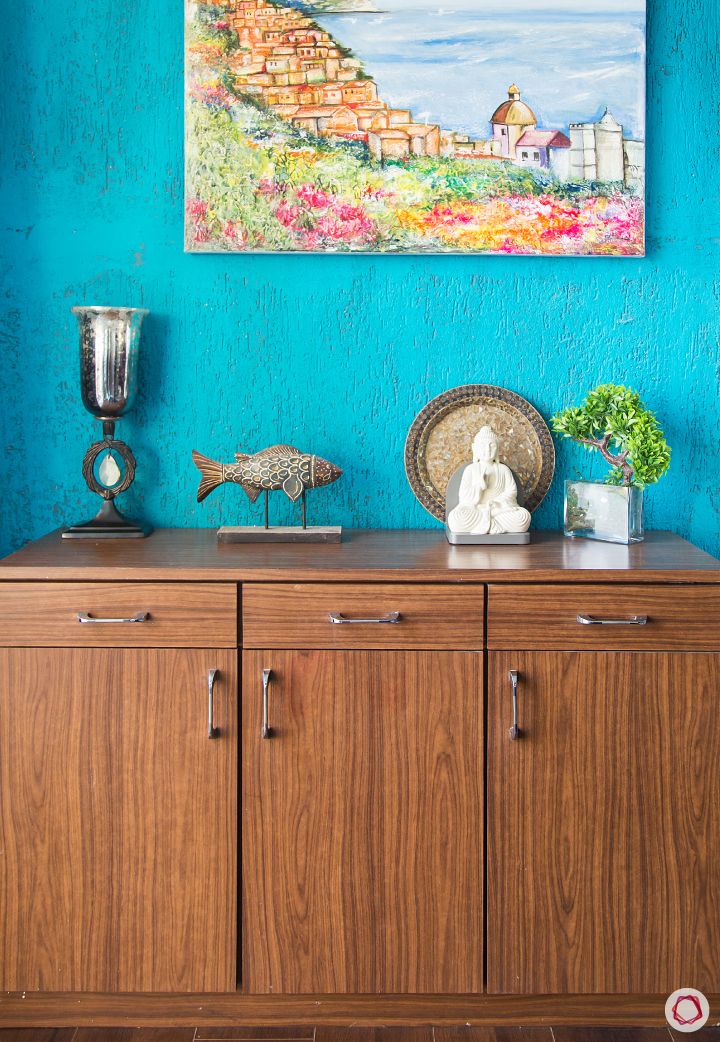 Traditional with a warm-tone, this one would suit any home! With plenty of storage and a wide top to display your favourites, this table never fails to impress!
Console Table #3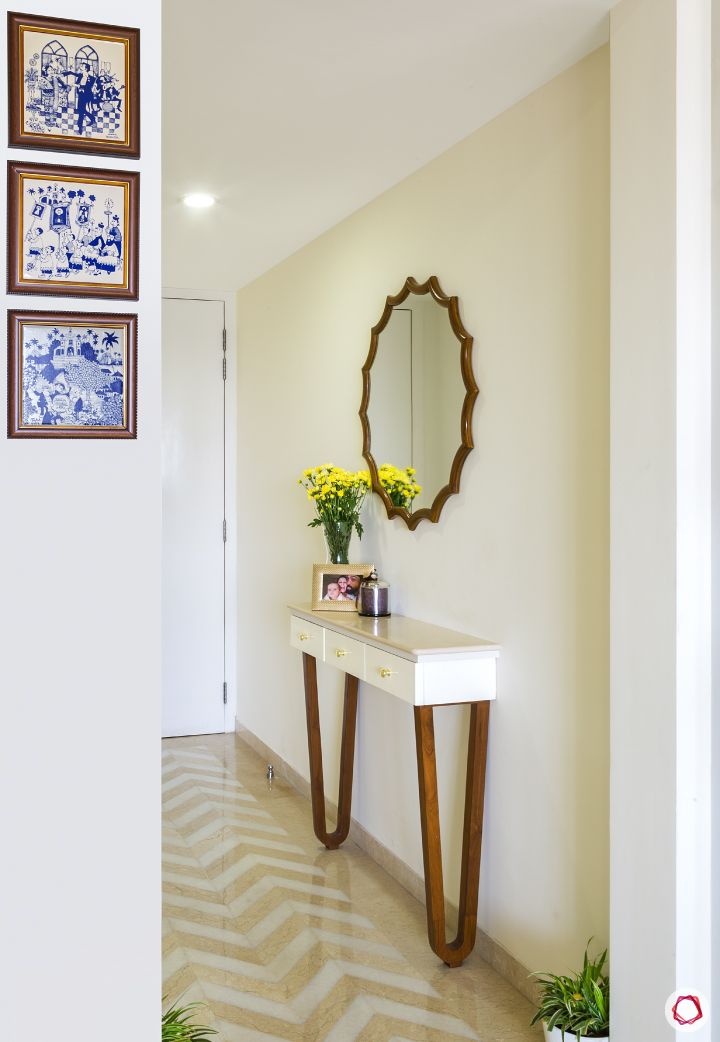 This barely-there console unit is perfect to stir things up in the entryway. It might be slim, but it's got enough drawers to stash away essentials like keys!
Console Table #4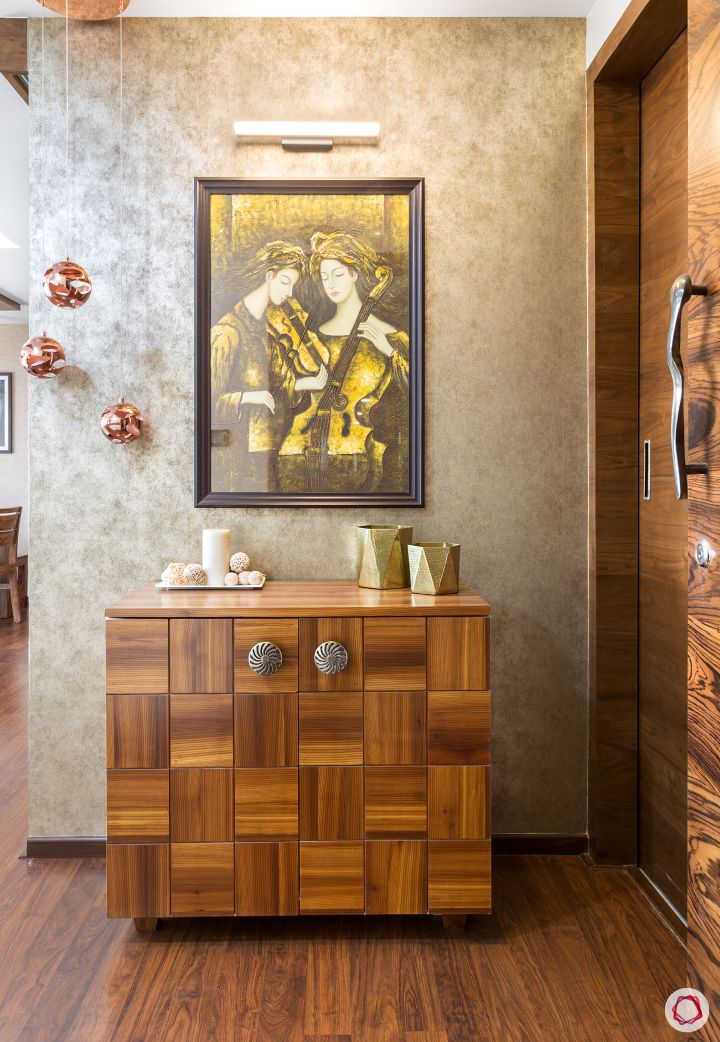 Veneers add a certain charm to your home. This one has both horizontal and vertical sections to add intrigue. It complements the interiors at this Andheri home.
Console Table #5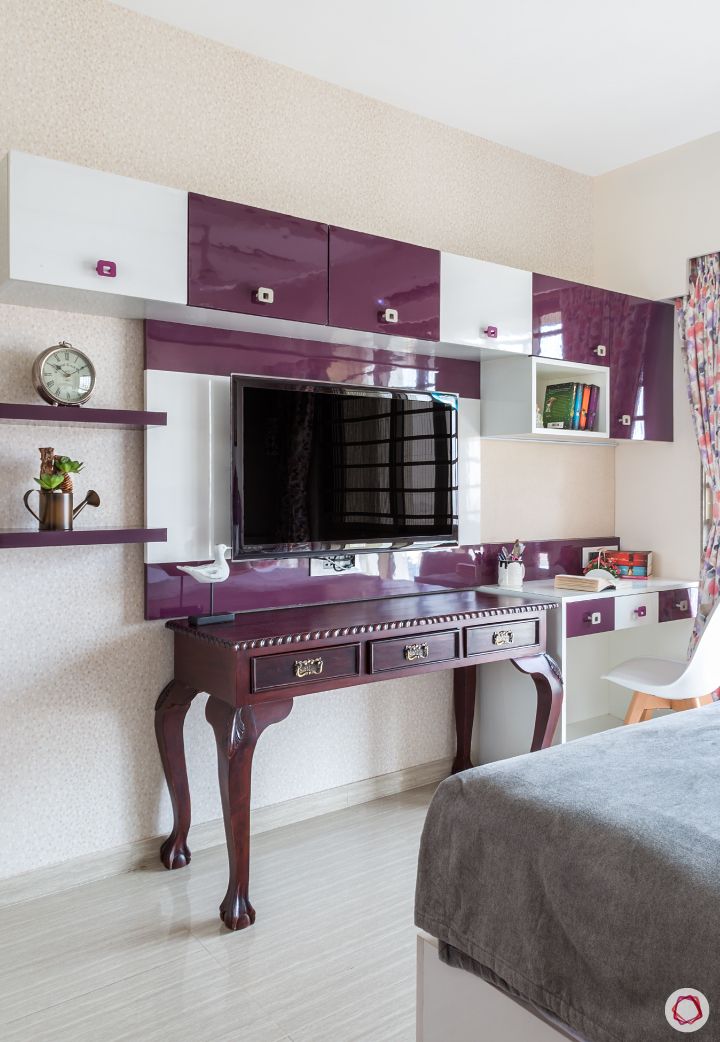 Sleek and rich, this one can work well in your living room or vanity corner. With its shaped legs and polished finish, it can add the burst of colour your room needs.
Console Table #6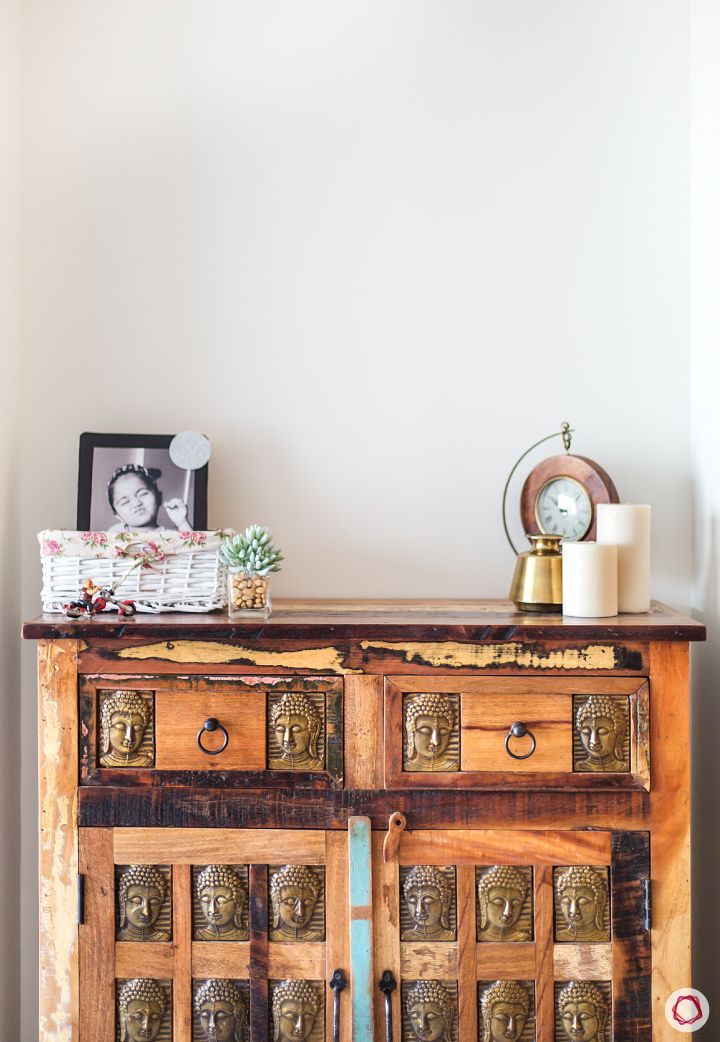 Old-world charm is always in vogue and traditional pieces like this prove us right. Add this for a little warmth in your home.
Console Table #7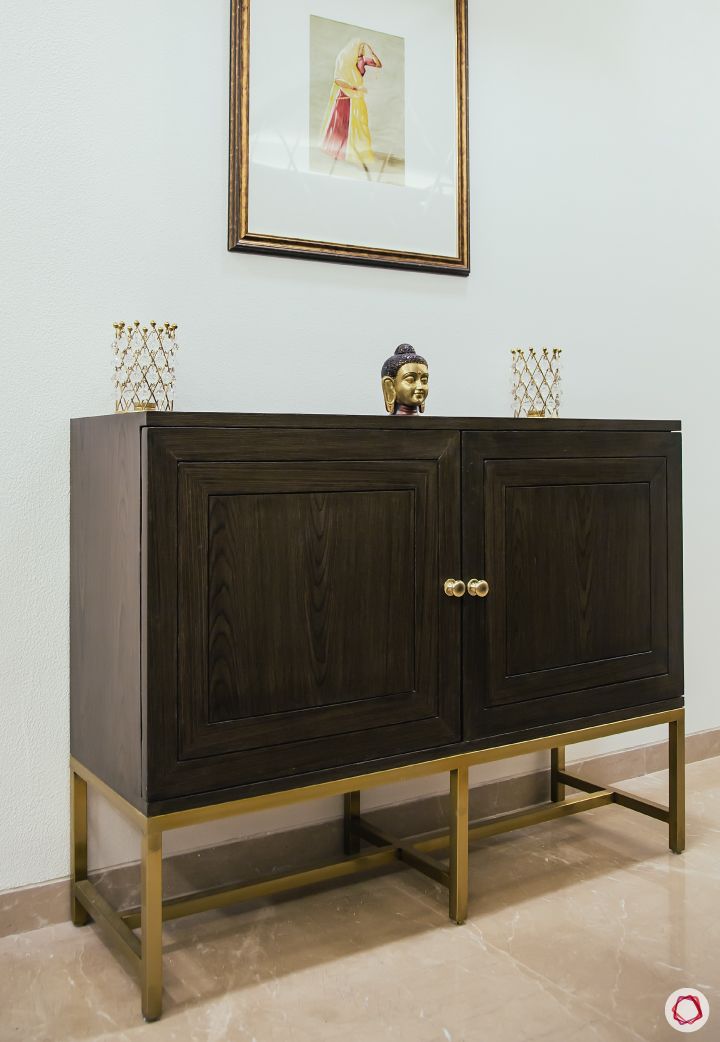 Here's a mix of tradition and style to display your essentials and to stash away knick-knacks. The cabinet is mounted on a gold-brushed base. The best of both worlds for your foyer!
Console Table #8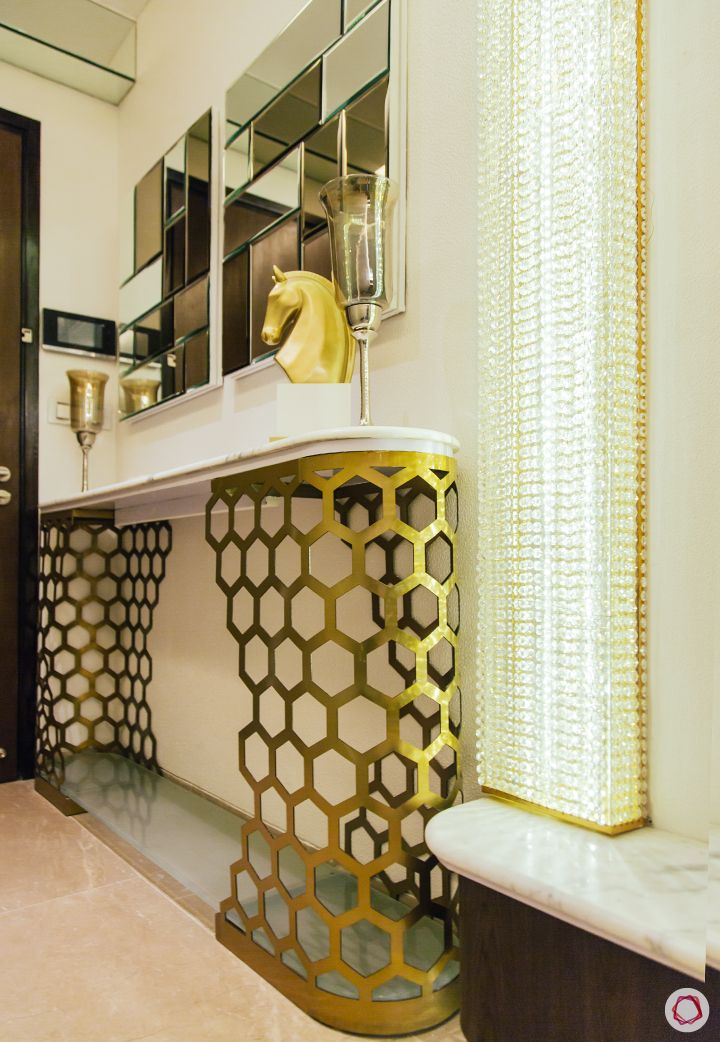 Trendy, stylish and edgy, this white and gold console unit is sure to amp up the glamour quotient in your home!
Console Table #9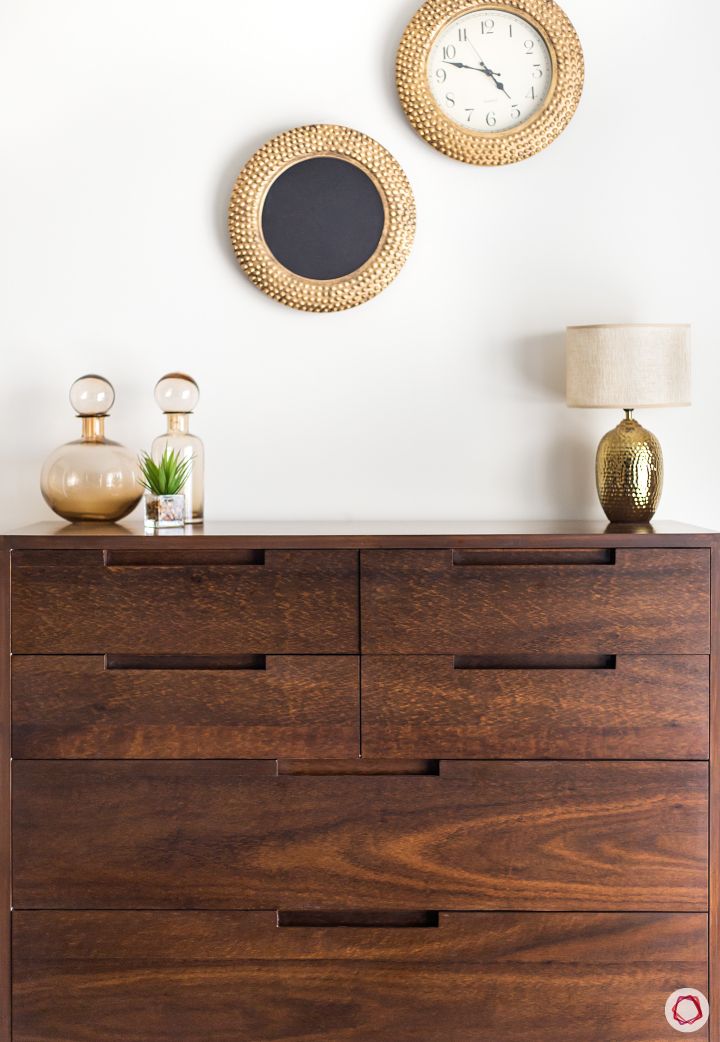 We love wooden tones for its versatility and warmth! This traditional piece in rich tones is sure to make your home nice and cozy.
Console Table #10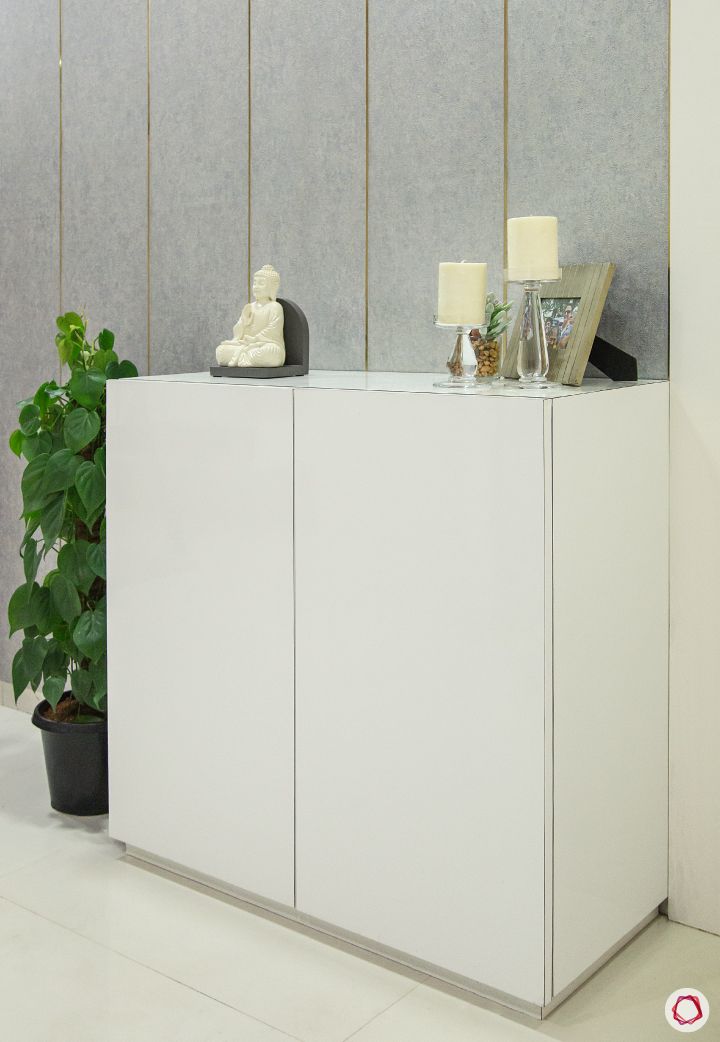 Minimalist at heart? This one's for you. Pearly white and lots of storage, a combination that is sure to create a polished corner in your home. It works even better in a neutral-toned home!
Console Table #11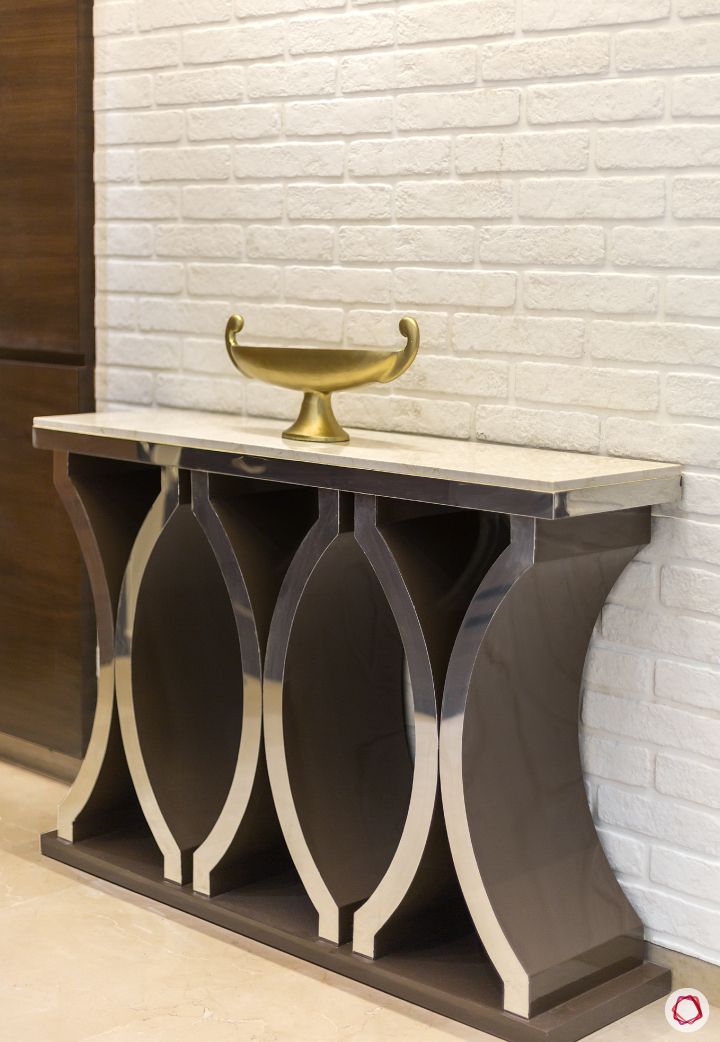 If trendy is your go-to style, then this exuberant console is for you! It certainly will add a little luxury to your foyer.
Console Table #12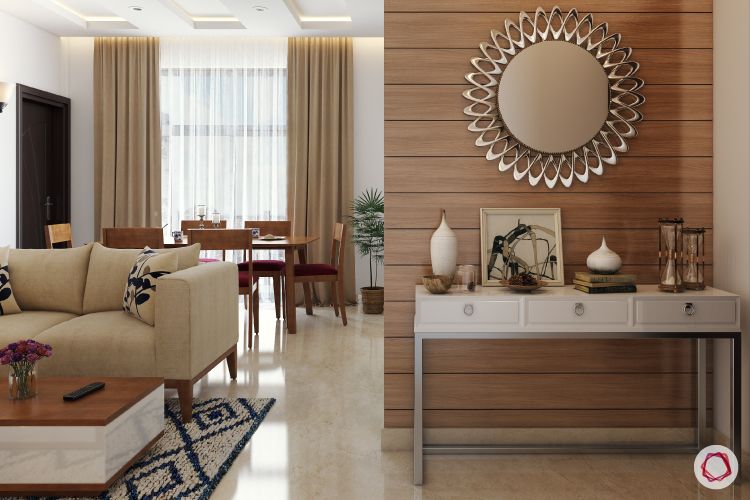 If you're looking for elegance and a minimalist design, you can't go wrong with this console unit. It's got three slim drawers to stash your essentials.
Console Table #13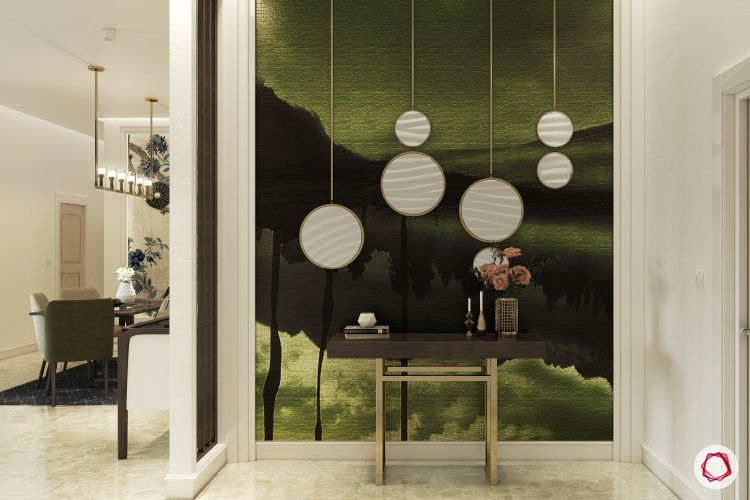 If the ambience is striking on its own, then the table should be minimalist. This one takes up very little room and can be tucked in any corner in your home to uplift your interiors.
Console Table #14
If you love space-saving furniture, here's a console unit and a shoe cabinet rolled into one. This one has a floral jali for a touch of elegance.
Console Table #15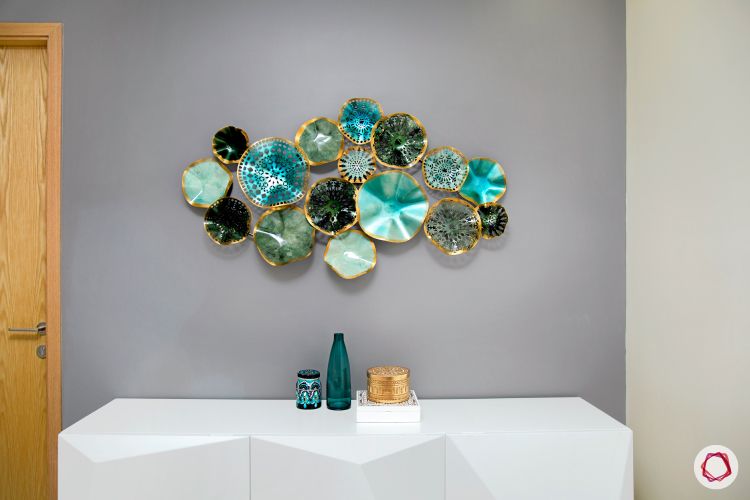 Pristine white console unit can brighten up any space. This one has enough room to store crockery and other essentials and it suits any home style!
Console Table #16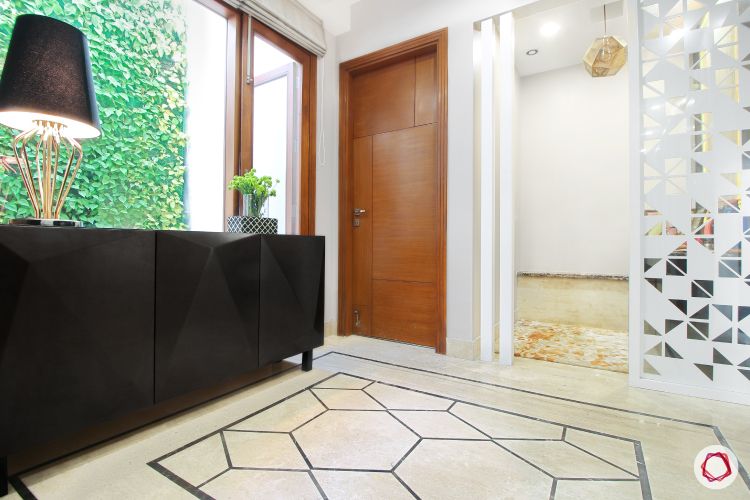 Here's a no-fuss console table with a touch of geometric work to put an end to your storage woes and add glamour to your living spaces.
Console Table #17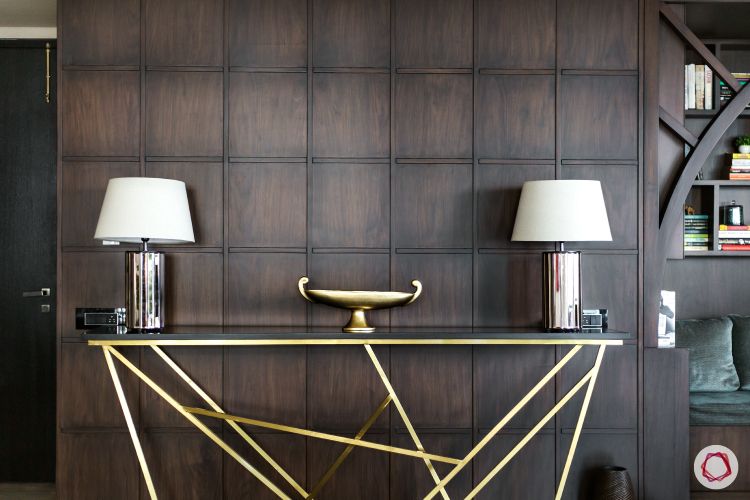 Brighten up dark spaces with this industrial-inspired console unit. It adds a bit of drama to your living room!
Console Table #18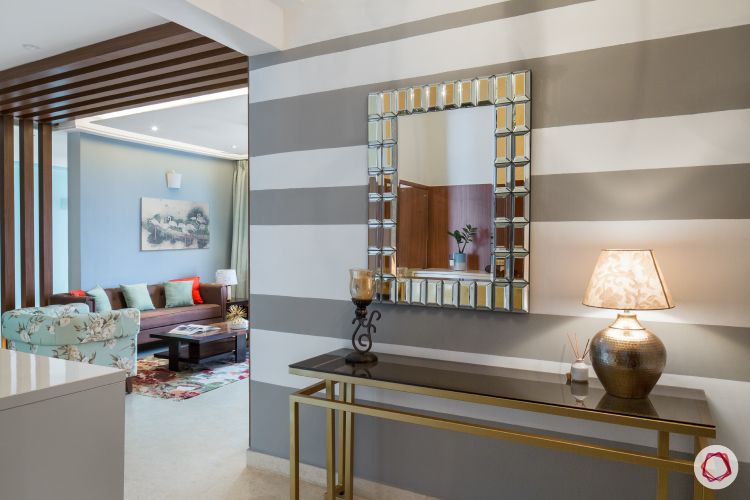 If sleek, metallic finishes are your thing, you would love this console unit. Add this to your foyer to make a statement entrance!
Loved these console tables? Take a look at Bedside Tables: The Best of Livspace Designs as well!
Send in your comments and suggestions.