Learning how to style a console table right, can mean the difference between an amateur and professional looking job. Whether you prefer an intricately carved hallway table, or a rustic, chunky one, it is important to choose something that complements your decor. You could also play with contrasts. Here are a few tips and tricks to style a console table.
How To Style A Console Table #1: Highlight accent walls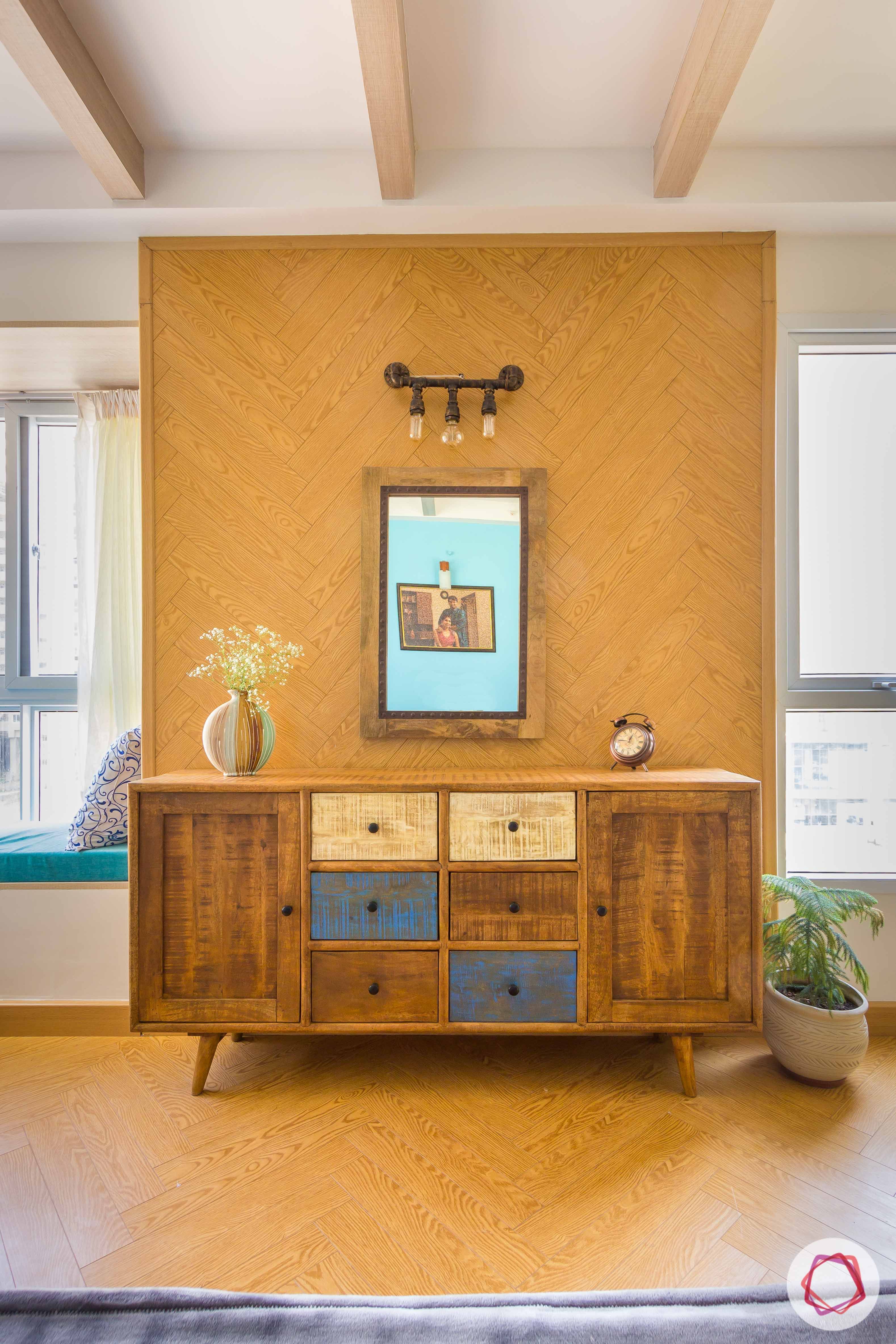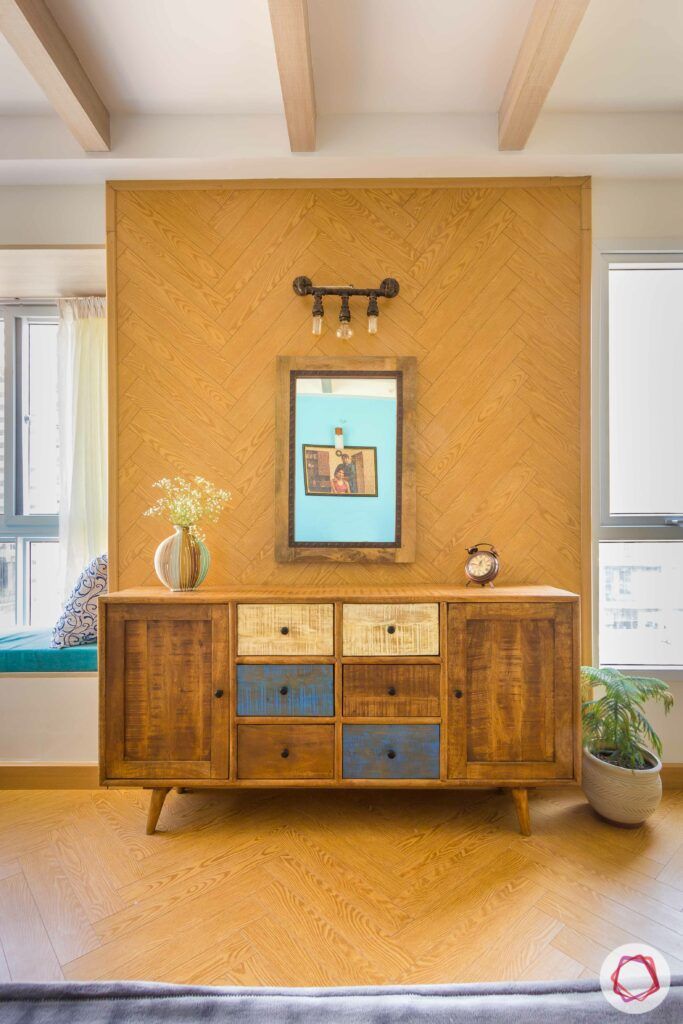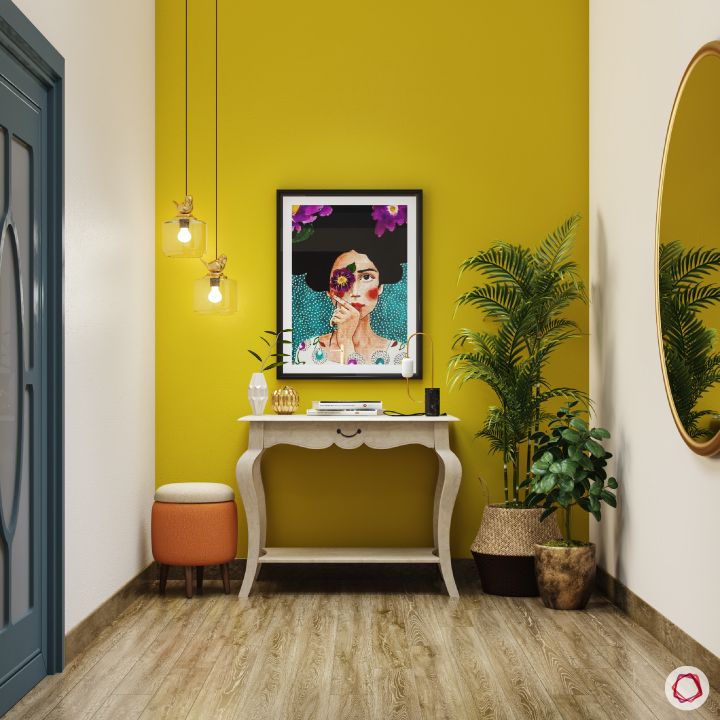 If you want to go for a bold look, anchor the space with a hallway table while keeping the focus on brightly coloured walls. However, for a more muted or balanced look, opt for a table in a neutral shade such as white or beige. A simple trick to let the wall shine through without looking empty is to hang a piece of art above the table, along with soft focus lighting.
How To Style A Console Table #2: Add colour & texture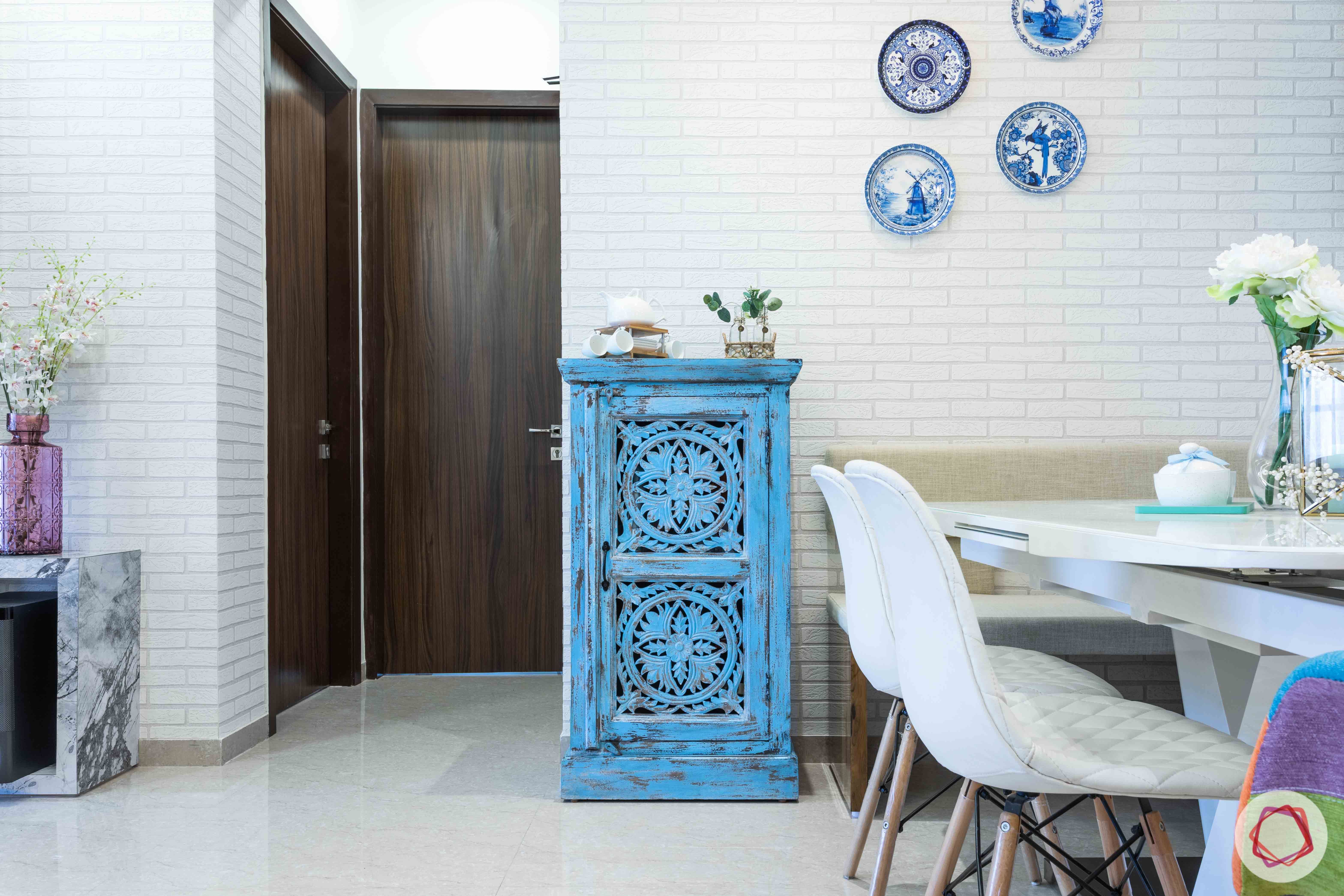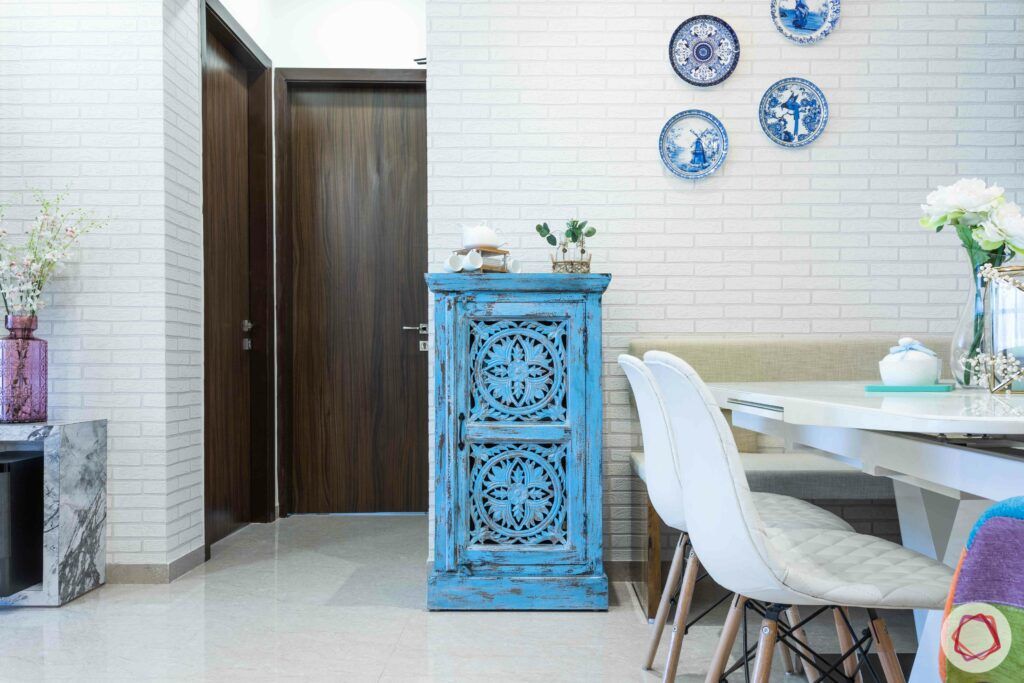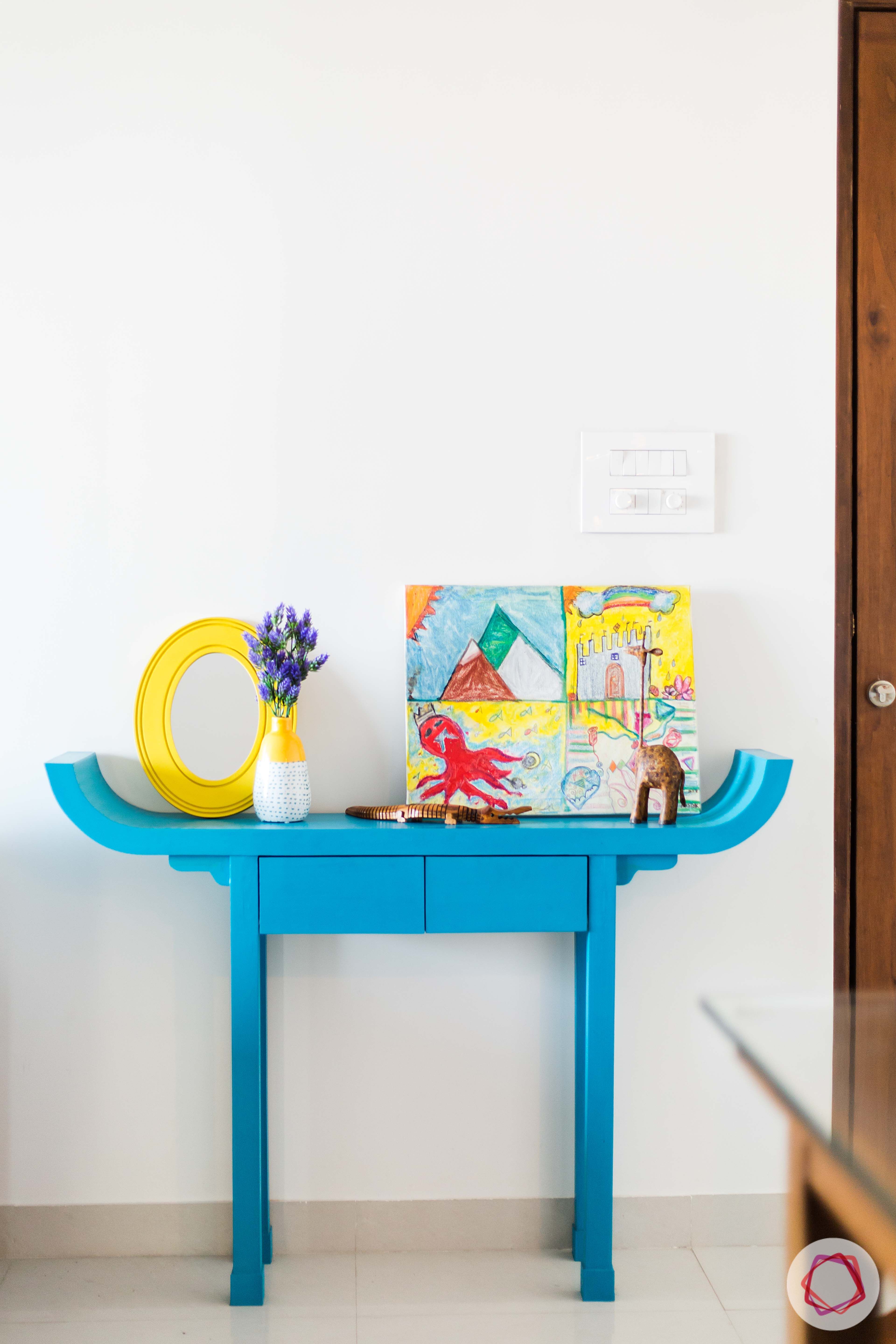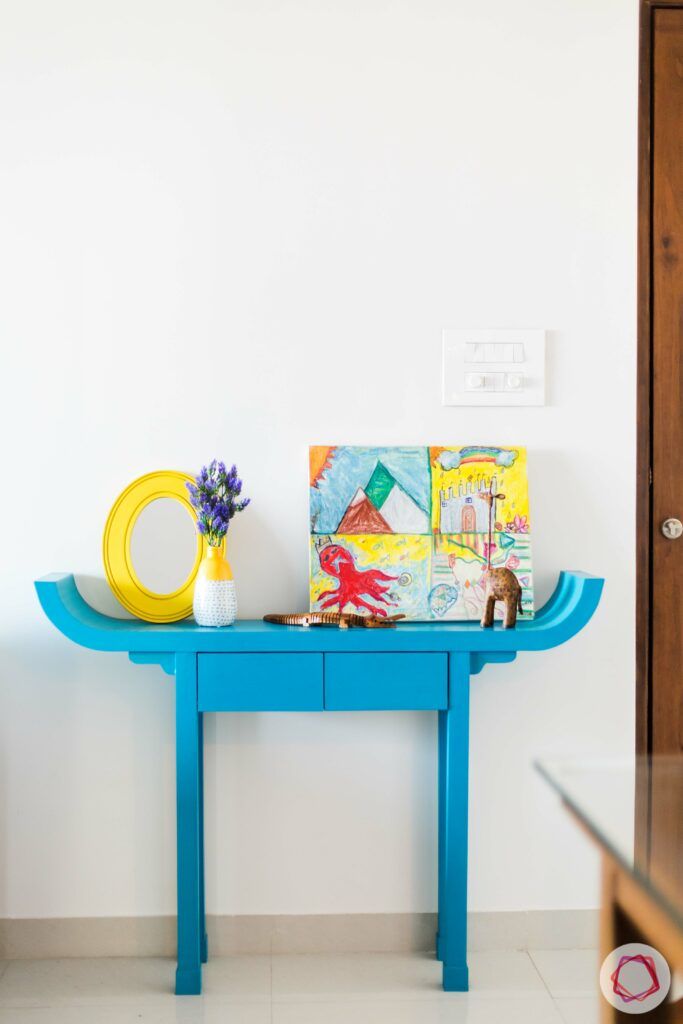 An intricate or embellished hallway table looks great against plain walls. Choose brightly coloured pieces to add character, but make sure it pairs well with the overall aesthetic. For instance, this distressed blue console perfectly complements the wallpaper and decorative plates. On the other hand, the quirky footstool-style table warrants compact and colourful decor to lend a playful and cheery vibe.
How To Style A Console Table #3: Add vertical height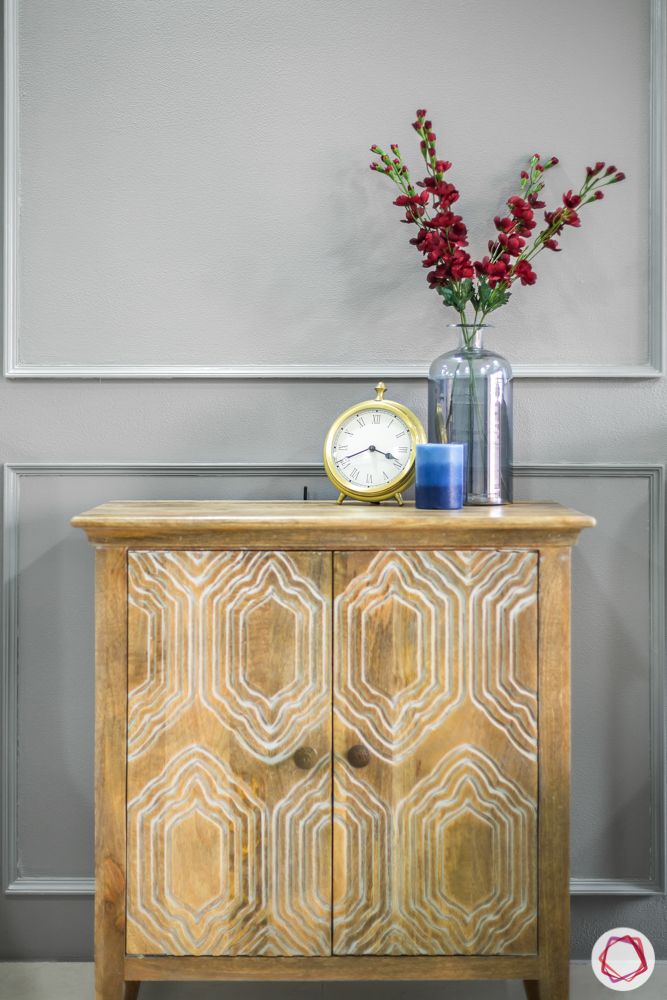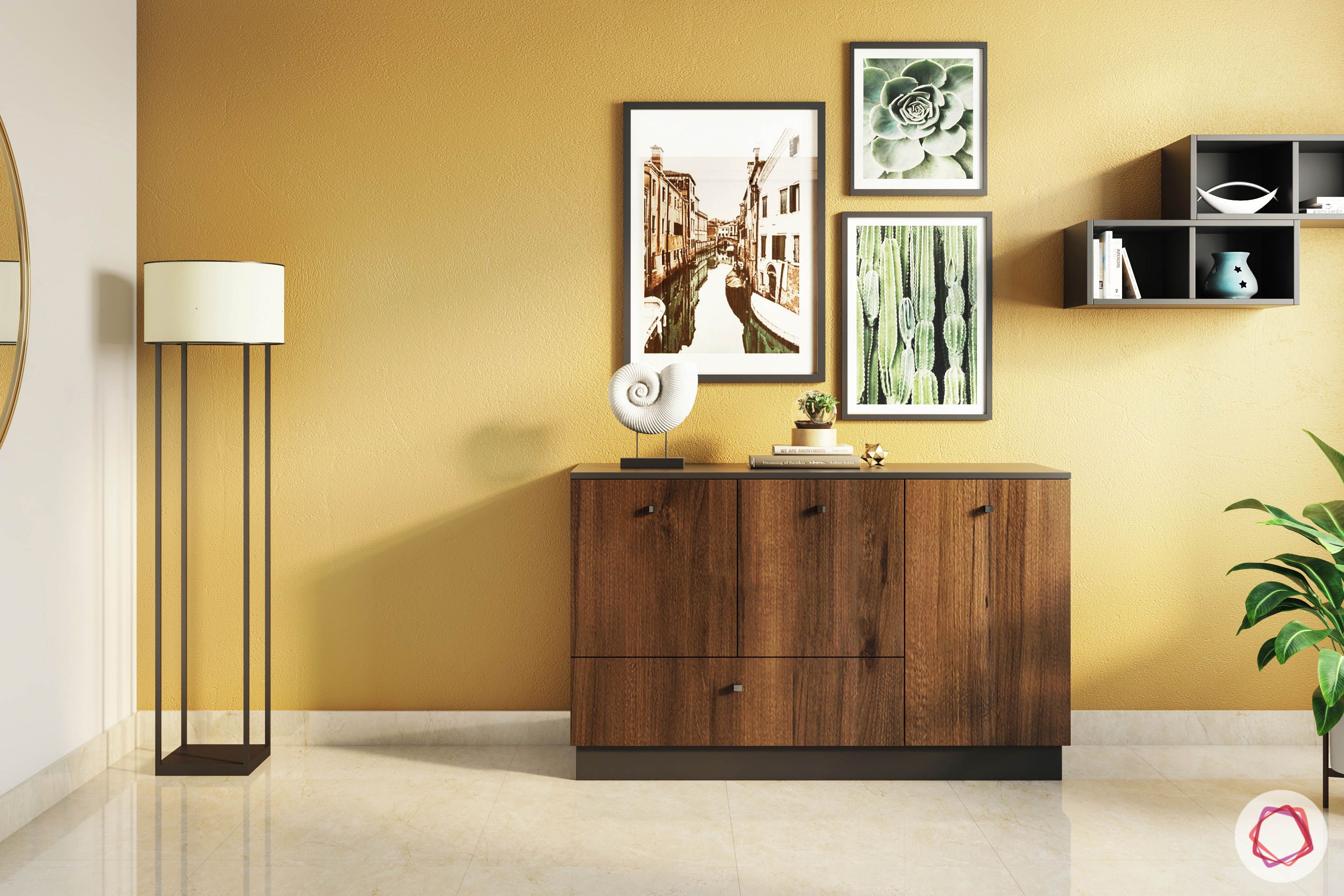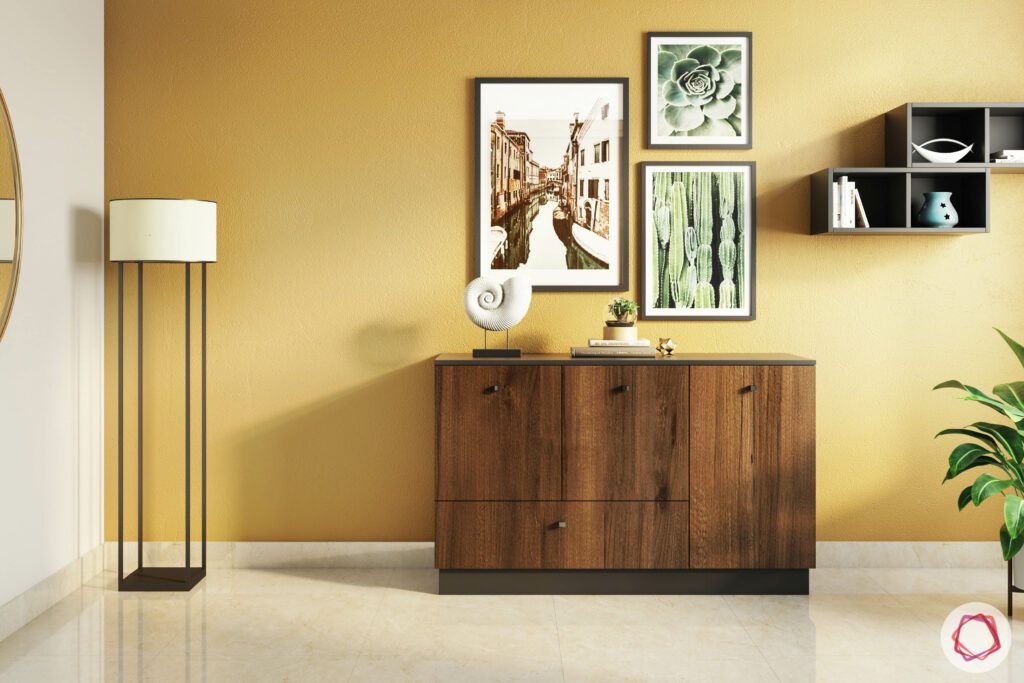 You can make the best use of vertical space, depending on the height of your hallway table by placing a tall vase of flowers, paintings, or floating bookshelves. Include scented candles alongside flowers for a romantic vibe, or use a seashell element against a taupe background for an earthy effect. These additions work best when your console has closed cabinets.
How To Style A Console Table #4: Layering for balance
It is important to not have all your decor heavily crowding just one side. Create balance by adding a single statement piece, along with a few other decor elements. This long hallway table is layered with artwork on the top, and smaller pieces of china in its crevice. You can also convert awkward corners into a personal gallery, with family portraits above a striking console table flanked by a floor lamp.
How To Style A Console Table #5: Create anchors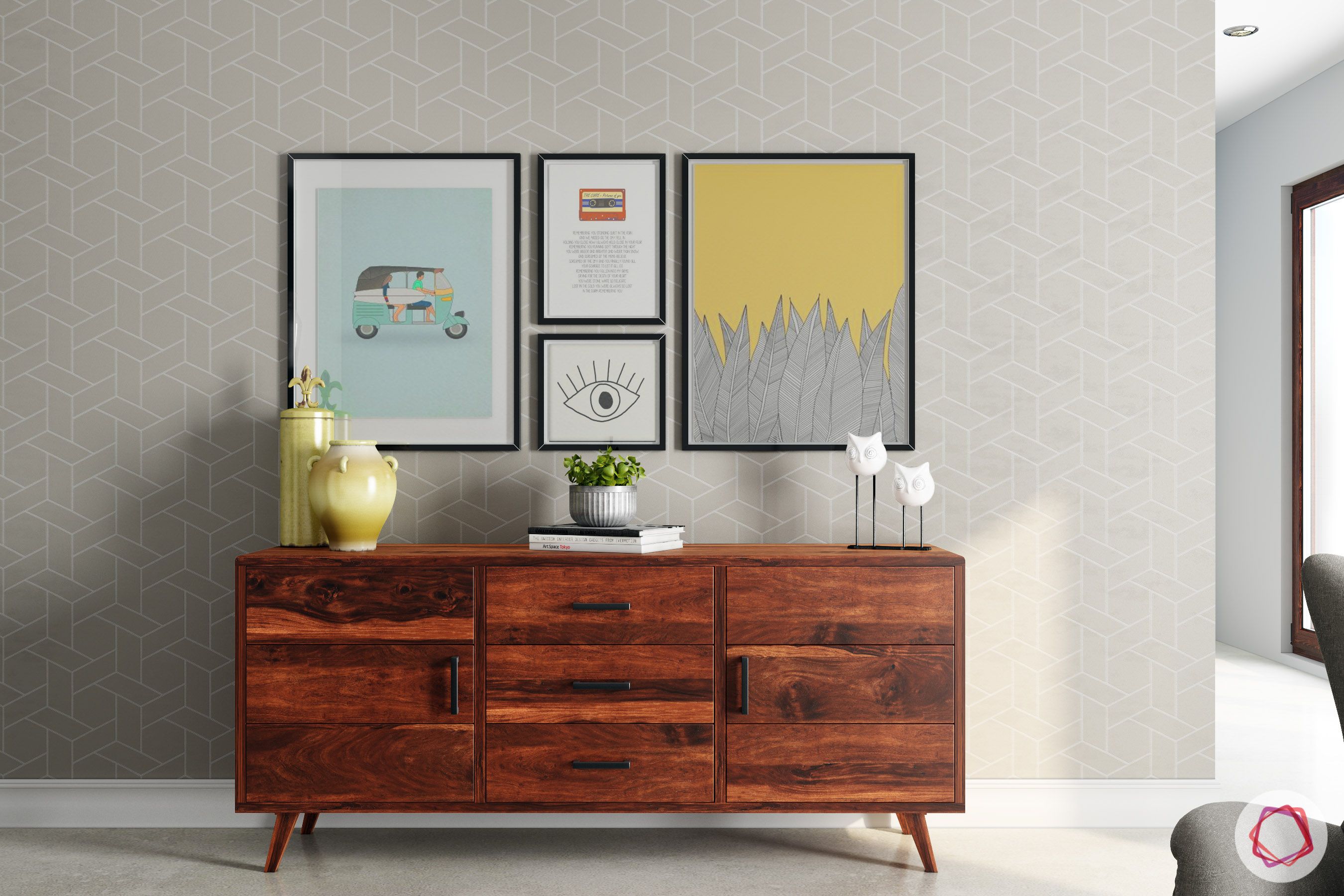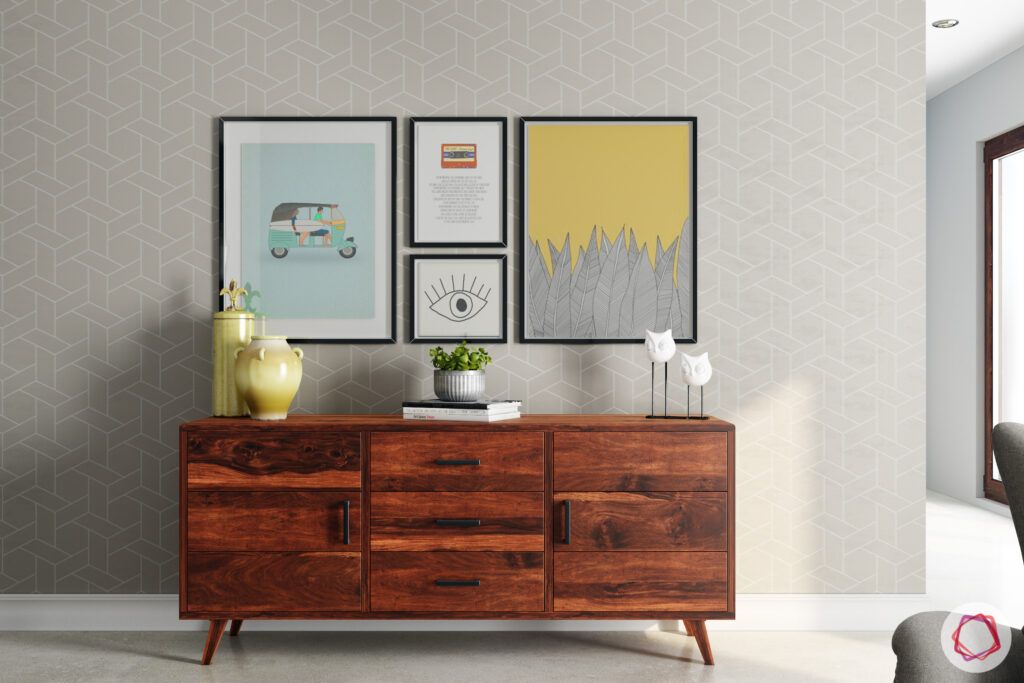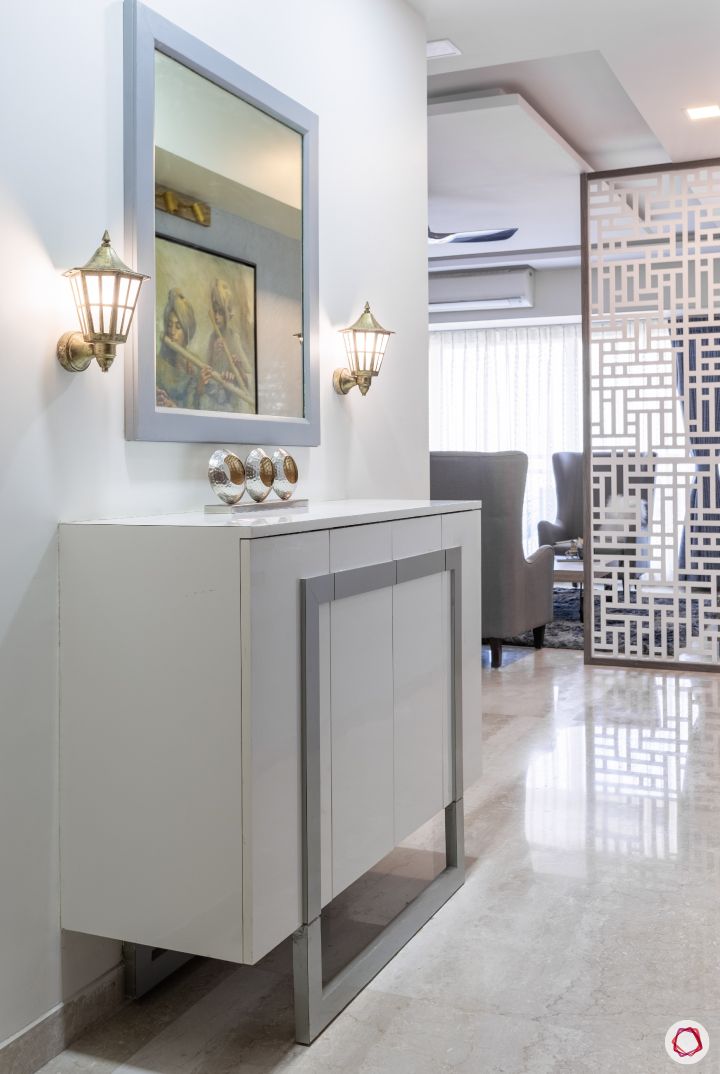 Like the bed in the bedroom and the TV in the living room, every space needs a focal point that anchors the whole design. When you don't have a focal point in your space, use heavy sculptures or framed artwork to draw attention to your console. You can also hang a giant mirror with wall sconces on either side for a similar effect.
We hope you now have a figured out the basics of styling a console table perfectly. Try applying this new-found knowledge to your own space. Also explore Simply Stunning Hallway Decor Images.
Send your suggestions and feedback.