Living in the city often means you compromise on space. There's no room for lush and beautiful yards anymore. But that doesn't mean you can't have a garden that would make a Babylonian tear up. As long as you grow the right plants and tend to them properly, there is no reason you can't have your dream balcony garden.
Here are some simple balcony ideas to turn your city apartment into a beautiful Eden.
Balcony garden ideas for small balconies #1: Vertical garden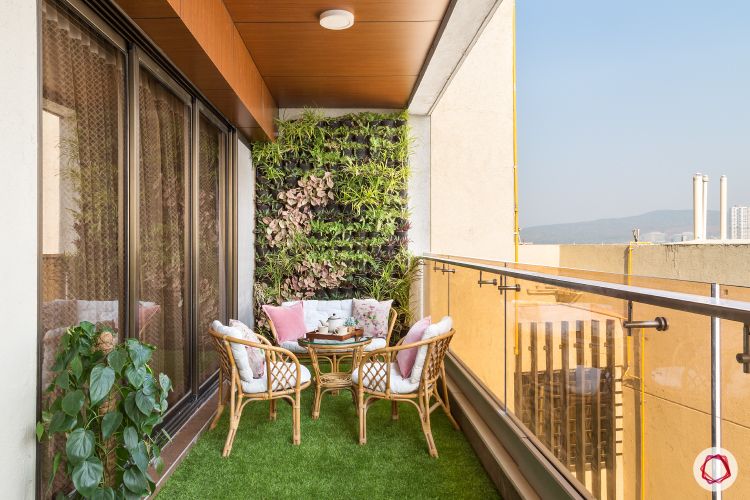 Save space, time and money, by growing plants on a rack. Most plant stores have frames and panels that support vertical gardens. However, you can upcycle old plastic bottles and tin cans into pots for a more budget-friendly option. Repurpose an old ladder to act as a plant stand or add simple shelves to an empty wall. Et voila! You have yourself a striking garden.
Balcony garden ideas for small balconies #2: Hanging plants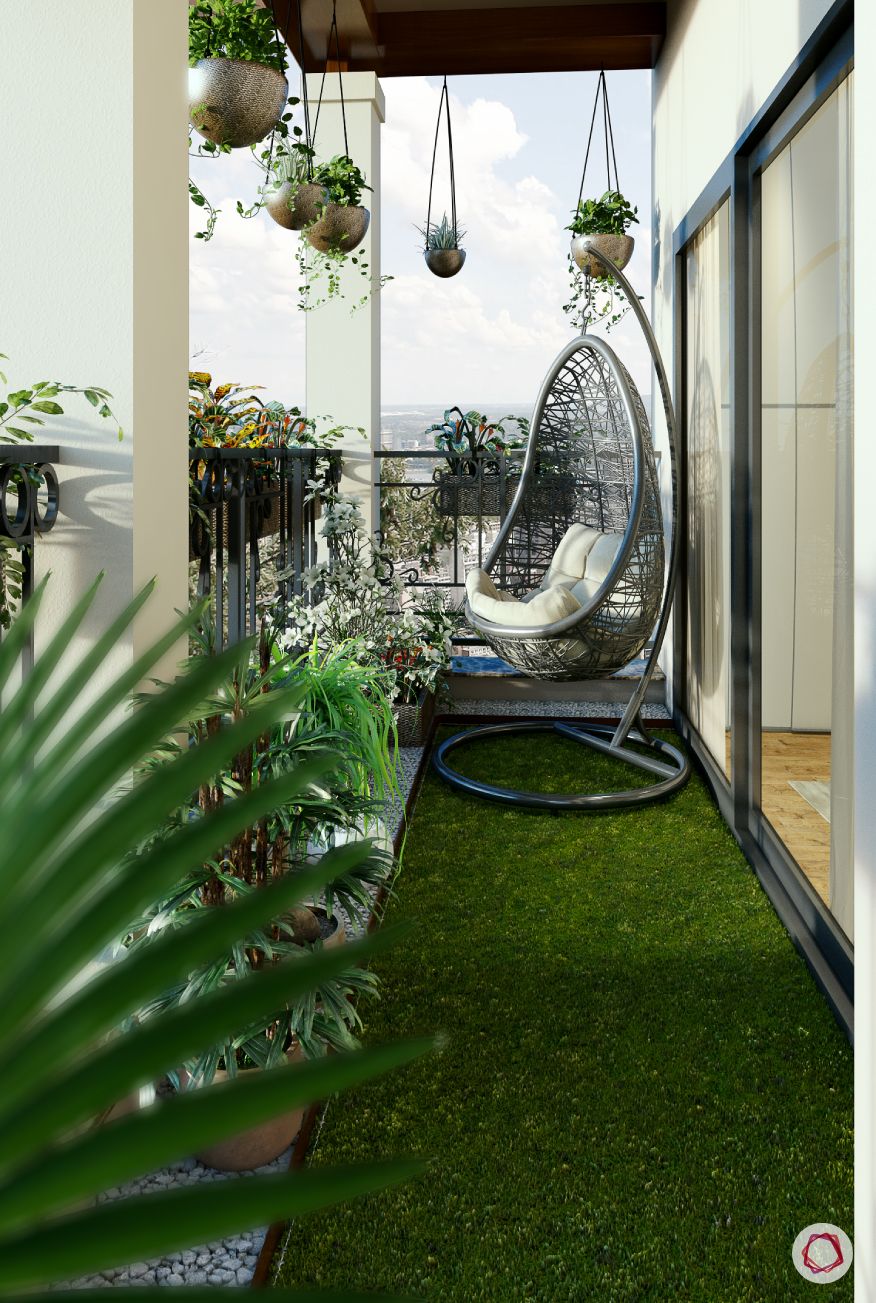 Suspended plant pots are a great space saving option, and also add a hint of drama to your balcony. This style is well suited for plants such as the English Ivy and Golden Pothos whose cascading leaves make the installation look fuller. Ensure you have a solid structure to drill your hooks into, and the right basket for your plant, to bring these balcony ideas to life.
Balcony garden ideas for small balconies #3: Zen retreat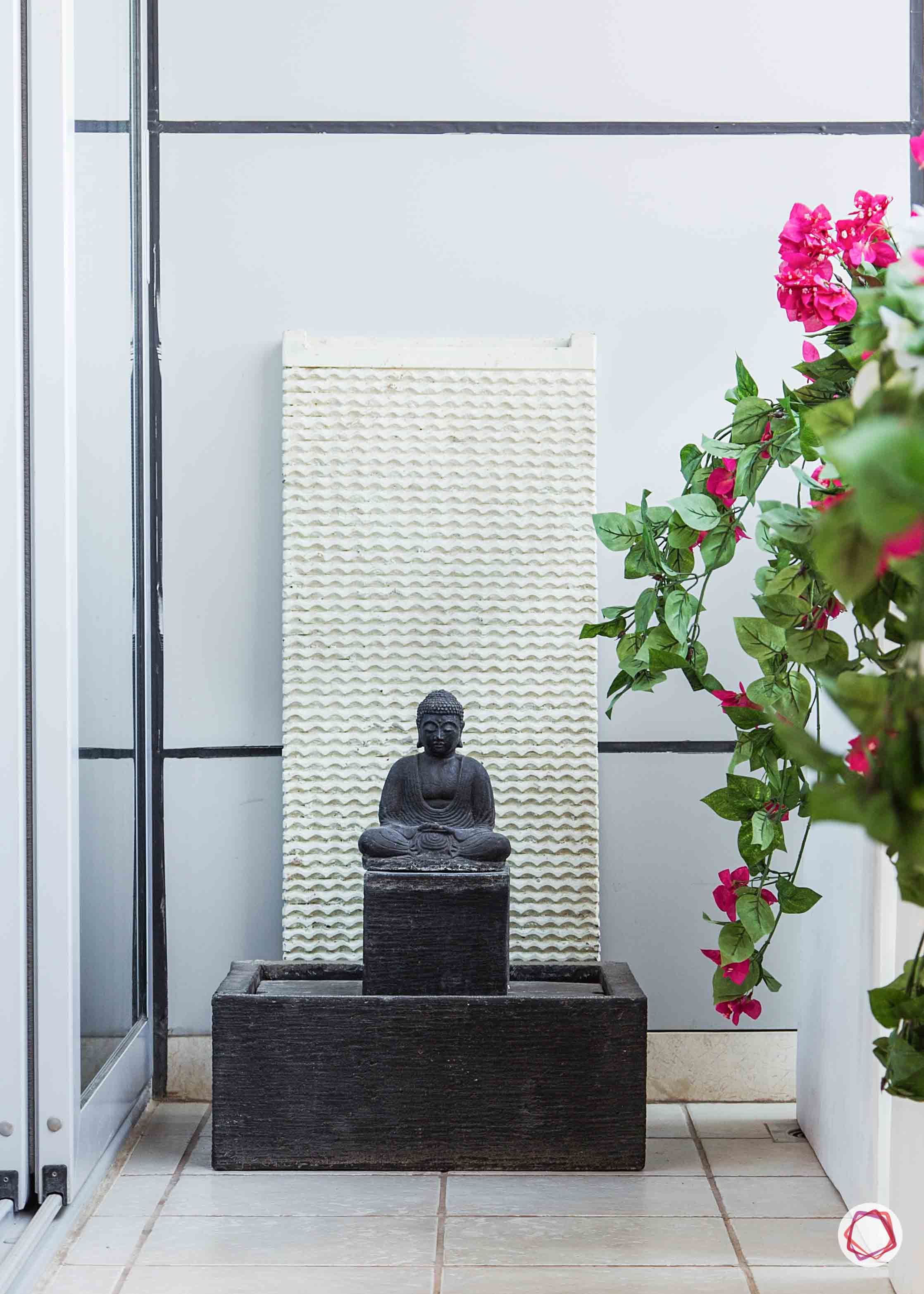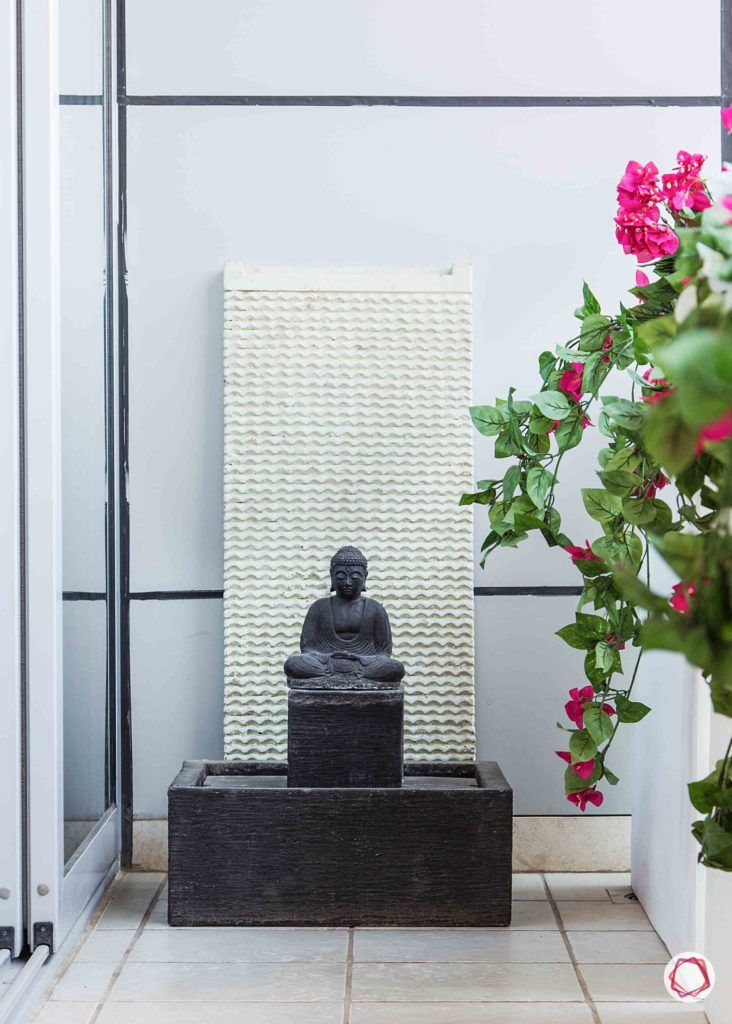 Create a zen garden by installing small fountains, and living plant walls to enjoy a space where you can practice meditation and yoga amidst nature. Surround yourself with air purifying plants such as the areca palm, money plant, chinese evergreens, gerbera daisy, and orchids, to make the most of your zen retreat.

Balcony garden ideas for mid-size balconies #1: Flower pots on coffee tables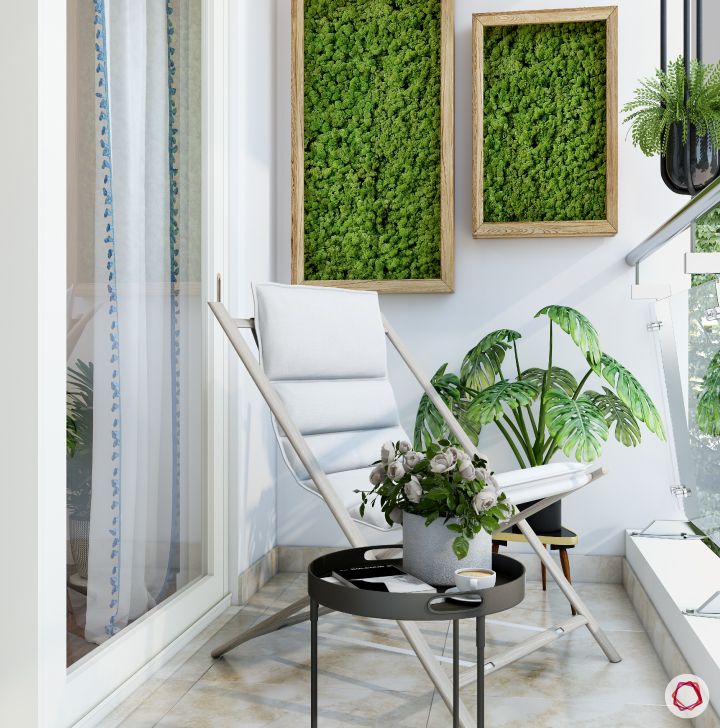 If you have space for a small coffee table in your balcony garden, flower pots are the way to go. Add a cluster of small herbs, air plants, or even small flowers like begonia or peace lilies. Tiny terrariums with succulents like cacti, aloe and haworthia also work well here. Inaccessible spaces behind seating are perfect for snake plants or a Chinese evergreen.
Balcony garden ideas for mid-size balconies #2: Plant privacy screen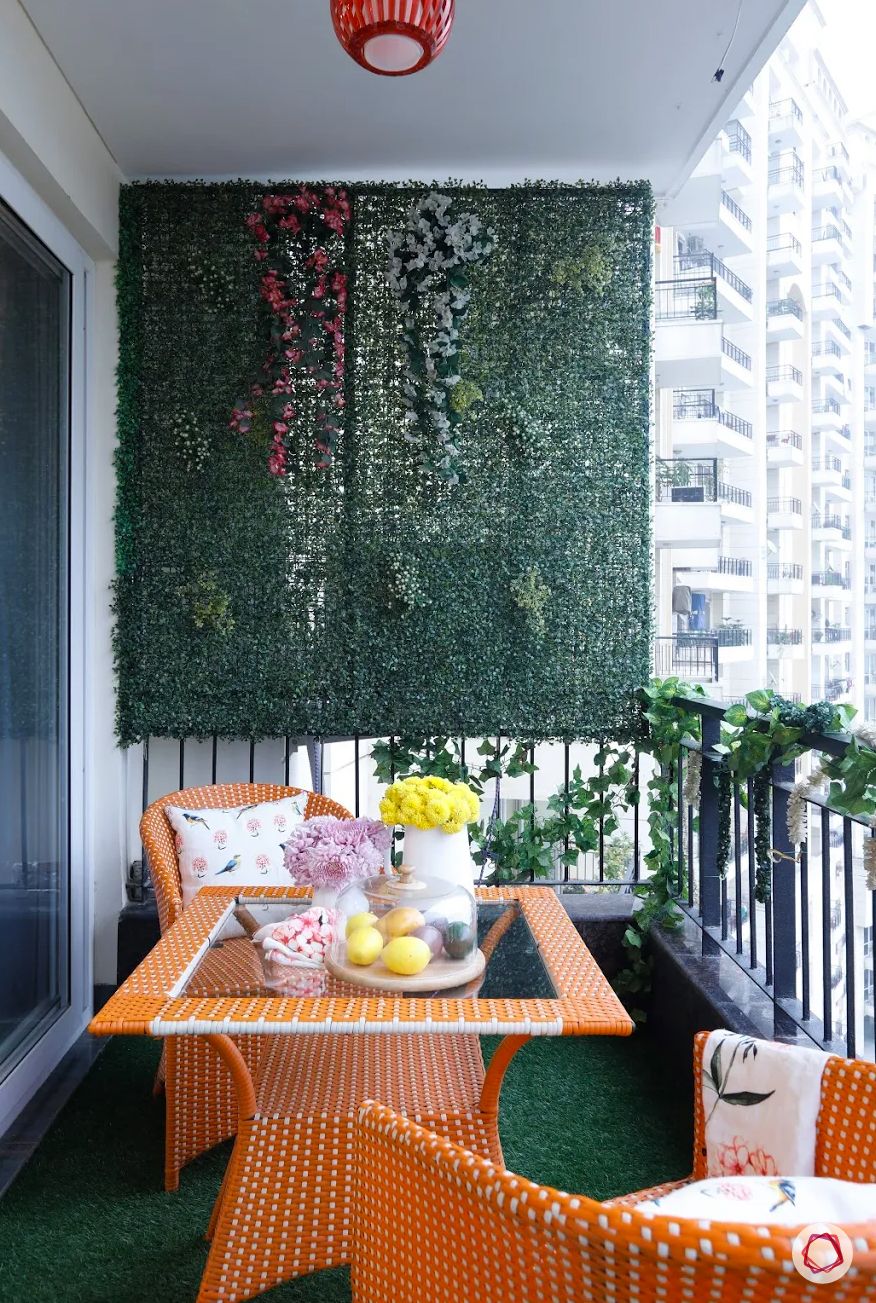 A couple of well placed large ferns or bamboo screen can act as a filter from prying eyes, while needing little upkeep. On the other hand, flowering creepers like honeysuckle and Dutchman's pipe are an aesthetically pleasing solution, that might require a heavier hand, but add a pop of colour to your private balcony garden.
Balcony garden ideas for large balconies #1: Green Canopy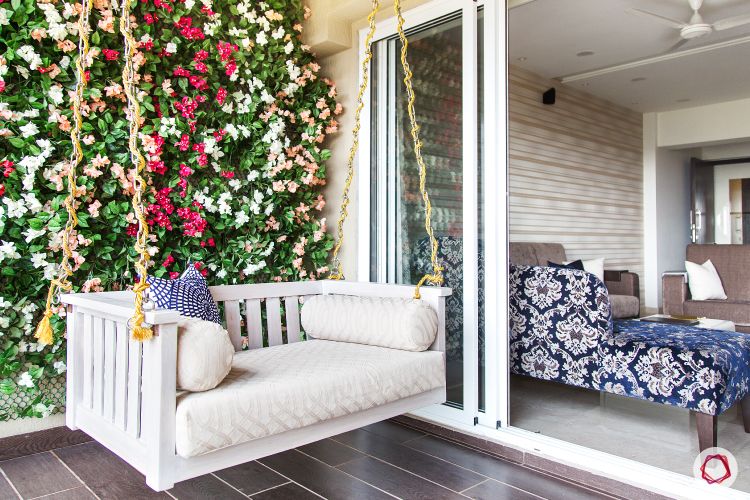 Turn your balcony into a whimsical, outdoor space with just a wooden pergola and canopy of soft pink bougainvillea. Balcony ideas such as these also double up as romantic nooks with a loveseat or swing.
We hope we have inspired you to stretch your green thumb. If you enjoyed this post, click here to take a look at how we used these balcony ideas in previous Livspace homes.
Send in your comments and suggestions.