A balcony is one of the most sought after outdoor spaces in any home, and if you are lucky enough to have one, no matter how small, you deserve to have a stunning small balcony design for it. From colourful planters to statement flooring, we have rounded up some ingenious tips to enhance balcony design for small house.
Small Balcony Design #1: Pots and Planters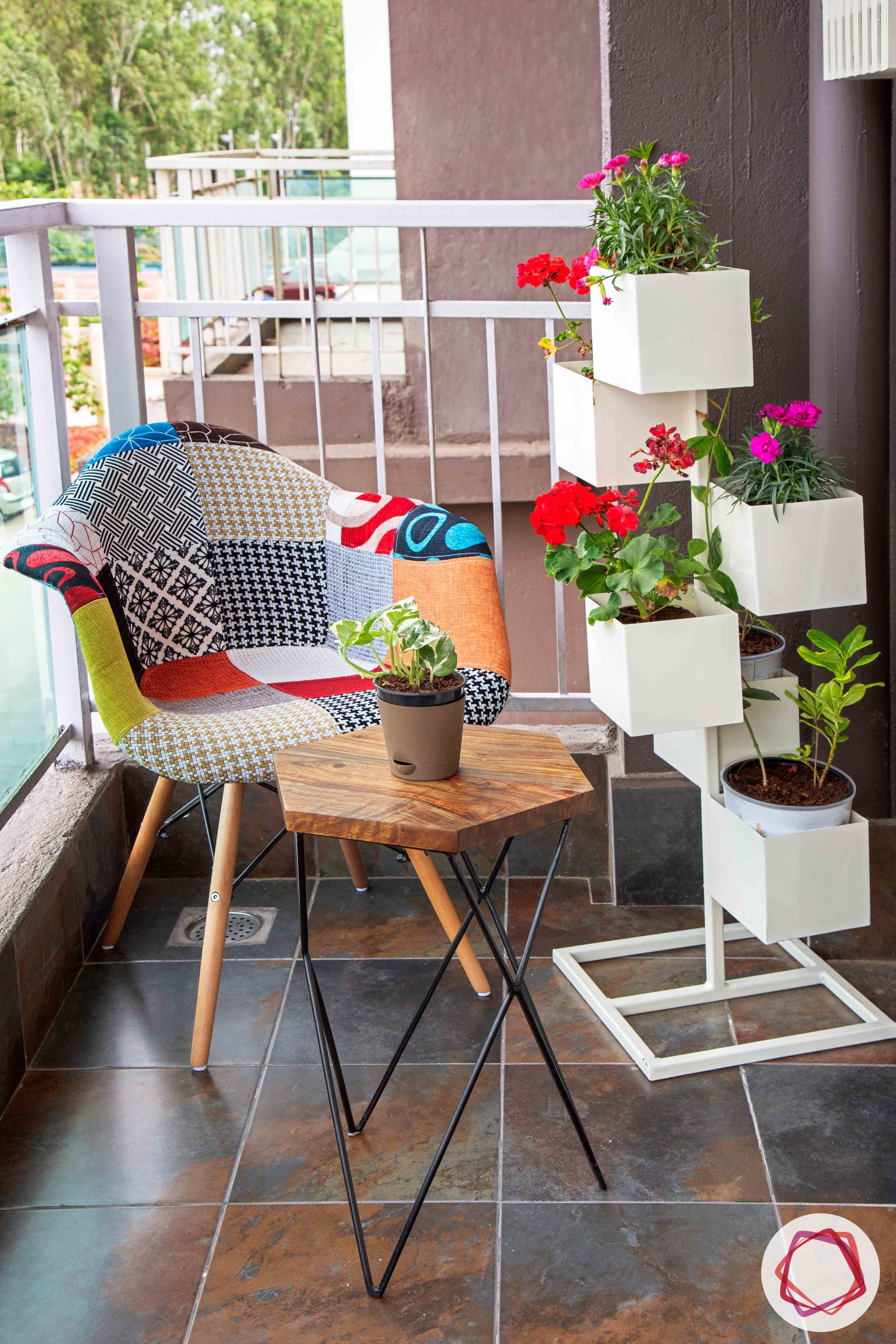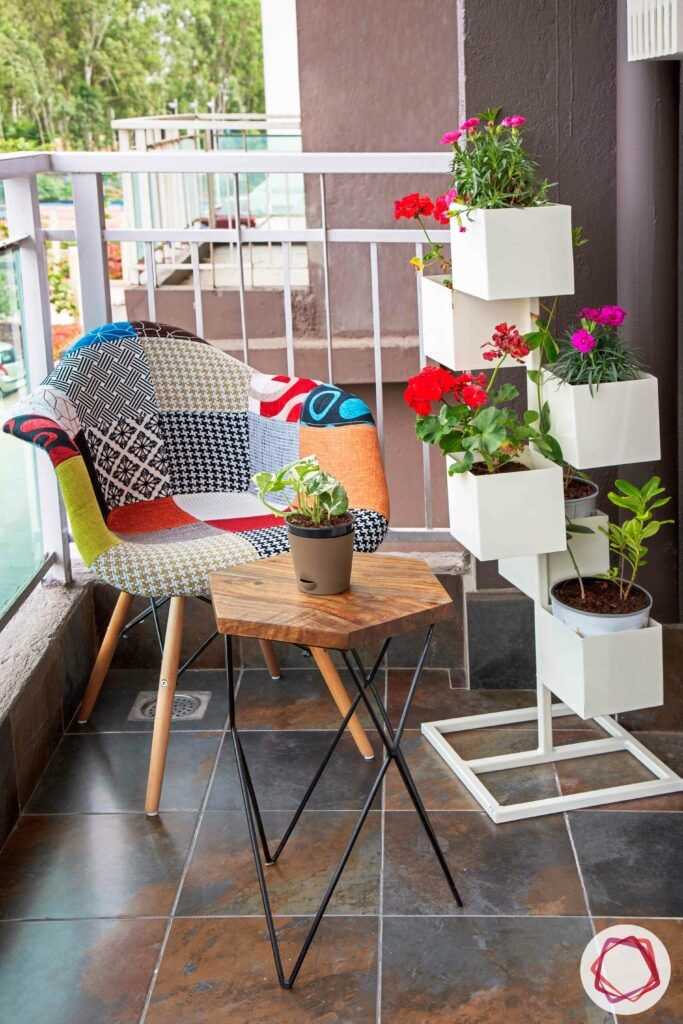 Make the best use of vertical space in a compact balcony by using vertical pallet planters, to create your very own herb garden. Maximise storage by installing floating shelves on the walls, and let your greens double up as décor. If you don't want to give up wall space, you can use hanging pots instead.
Small Balcony Design #2: Light It Up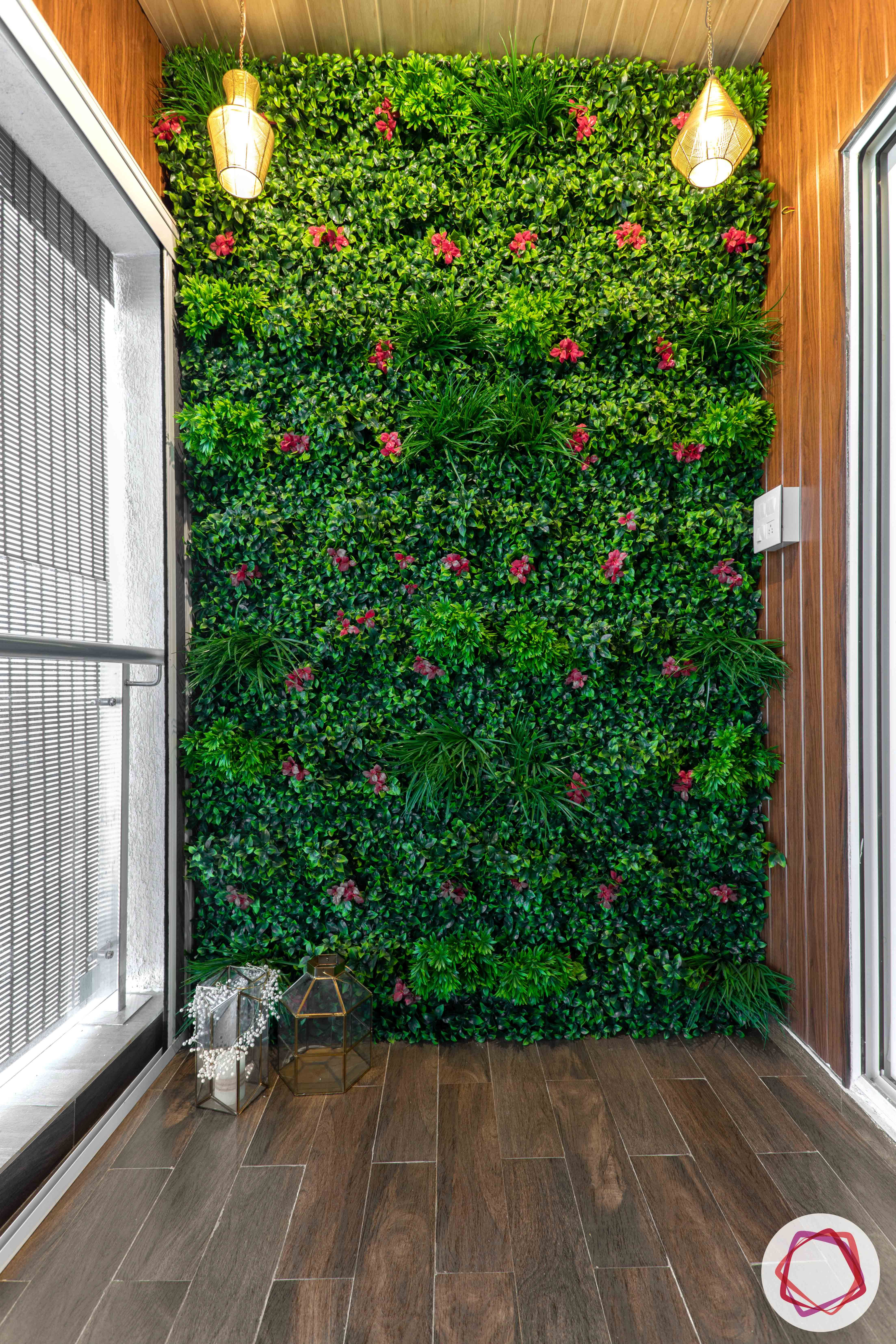 Strategically placed recessed floor lights create the illusion of space in your balcony. Alternatively, wall sconces, overhead lighting or even a lamp on a small corner table can make the space look warm and inviting. You can also give your small balcony a fairytale makeover by hanging string lights, floating lanterns and other accessories intertwined with vines.
Small Balcony Design #3: Floored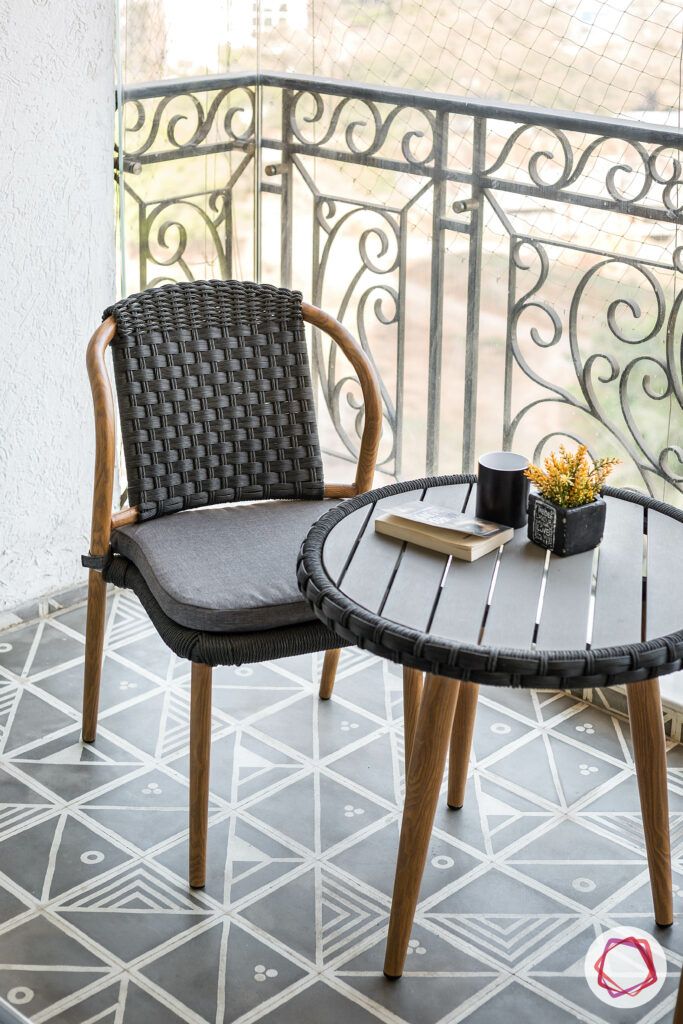 In a compact balcony, you cannot add too many decor elements as the space may look crowded. So flooring is one element of your balcony that can be a statement unto itself. Pick hand-painted ceramic tiles or rustic Moroccan tiles to turn your balcony flooring into an accent piece because that is all the decoration you will need.
Small Balcony Design #4: Wall it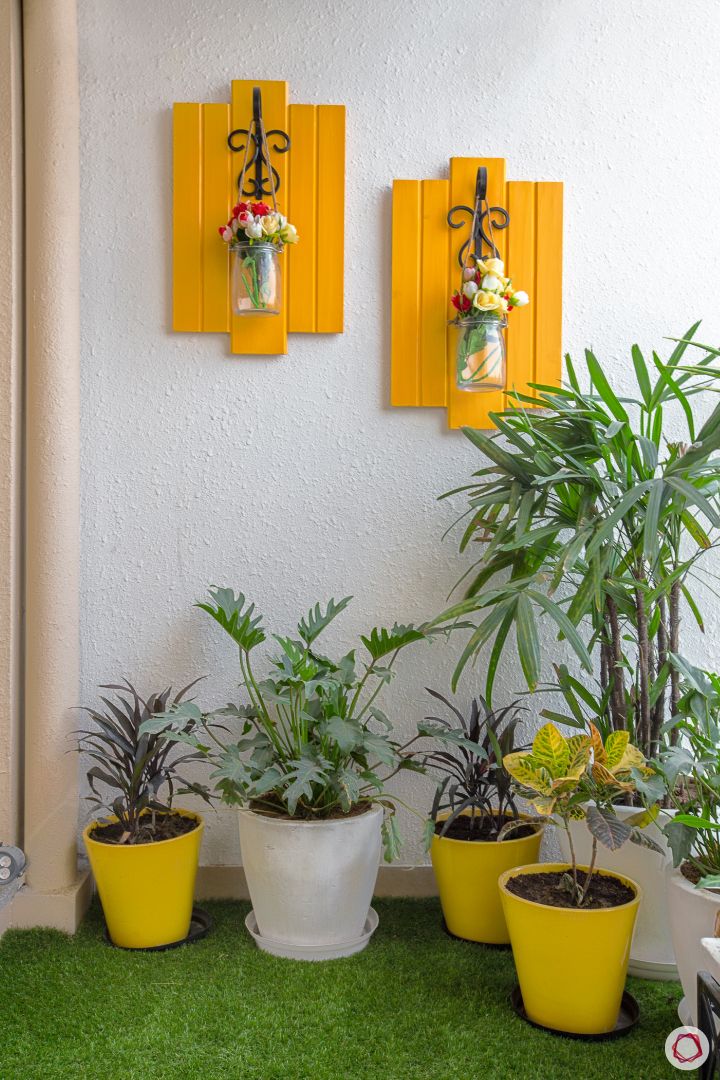 If you are pressed for space, it is time to look up. Keep your décor minimalistic by adding a statement art piece, or double up on storage by fixing vintage wicker baskets to the wall. You can also install seating against your walls to make your balcony design for small house more space efficient.
Small Balcony Design #5: Seating Options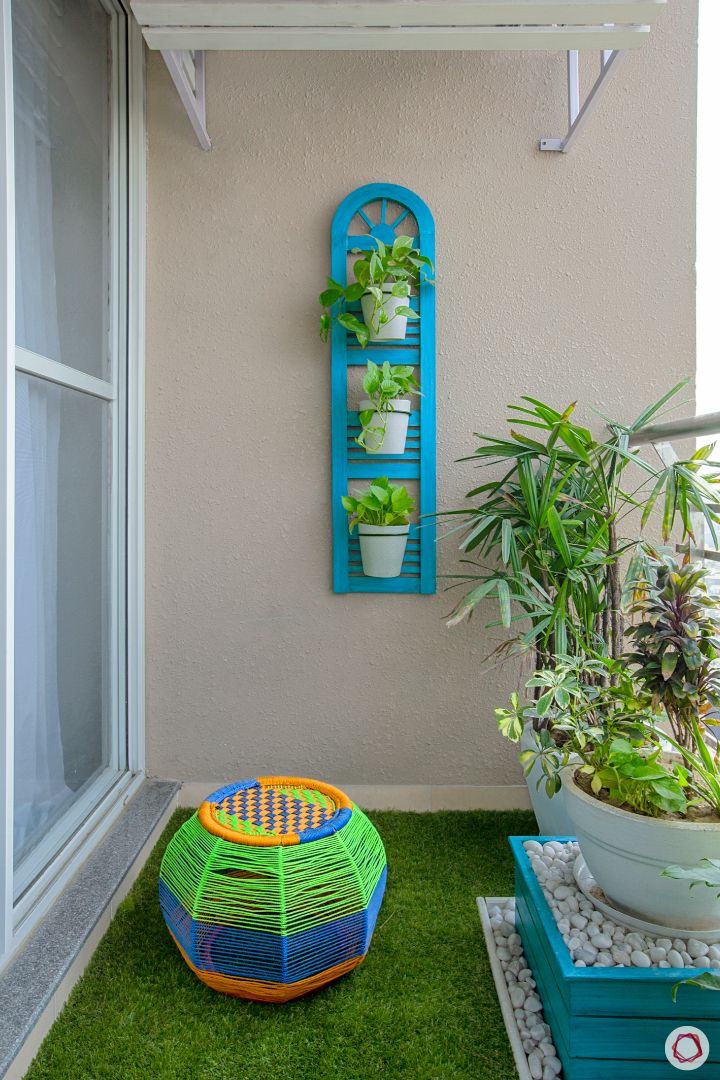 Whether you want to dine al fresco or enjoy a cup of early morning coffee, you can create a café-like look for your balcony by adding a small table and a few chairs. For a more relaxed and laid back vibe, use colourful floor cushions, a swing, or a hammock. Also ensure that you use low-height furniture that does not block the natural light streaming into your balcony.
If you found this piece useful, also explore Seating for all Types of Balconies.
Send in your comments and suggestions.