In India, people eagerly await the monsoons to get respite from the searing heat of summer. But refreshing as the rains are, they can cause a lot of problems, especially the mud and dirt that enters and settles in our homes' foyers and entryways. Here are some simple ways to keep your home's entrance dry and clean during the monsoons:
Dry home entrance tip #1: Hang it up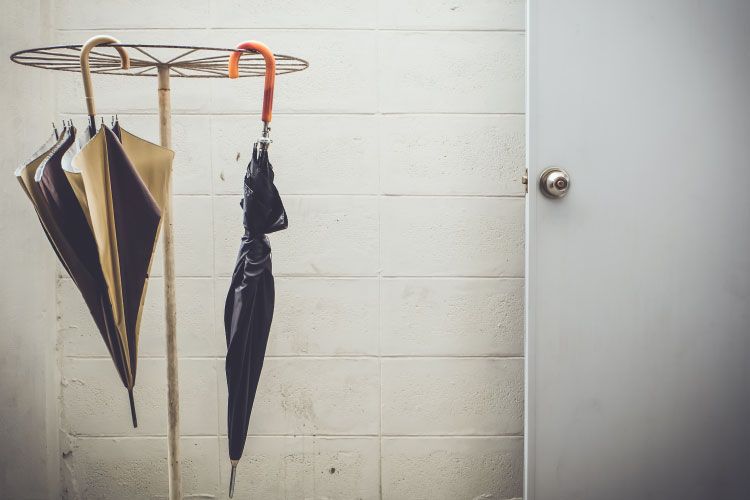 Expect guests to arrive dripping wet at your doorstep. So arrange for a temporary coat hanger in your entryway where they can put up their wet raincoats and umbrellas. You can also use hooks for this purpose. If you don't want to hammer away into your wall, keep a deep bucket aside for umbrellas.
Keeping your home's entrance ready ensures that you skip the urge to make a quick run to the nearby store and come back soaking wet.
Dry home entrance tip #2: Open storage
Switch closed cabinets and shoe racks at your entryway with open ones. This way your footwear dries easily, significantly reducing the chances of fungal and mold growth.
If you can't do away with your closed storage use camphor balls, naphthalene balls or neem leaves to eradicate moisture. Silica gel packets are very effective as well and can be put inside footwear when not in use.
Dry home entrance tip #3: Effective doormats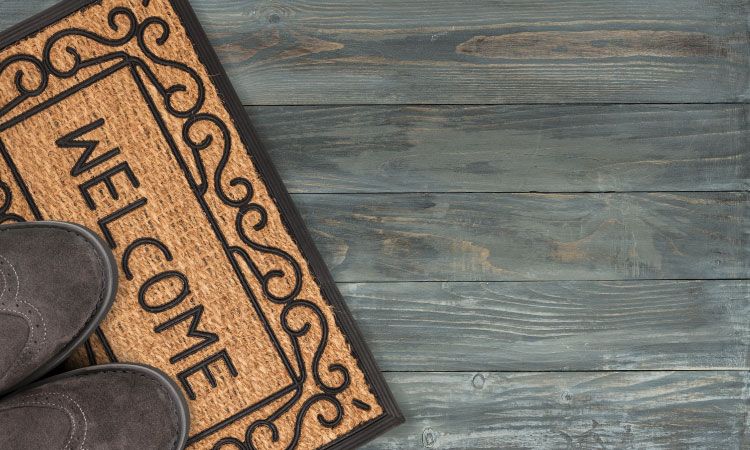 Keep large doormats in front of the door so that people can clean their shoes on it before entering. It is advisable to use bamboo, rubber or coir doormats for the monsoons as they soak up water more quickly than regular cloth ones. You can also go for rugs made from PET fibers. They are extremely durable, water resistant, and reduce the chances of mildew.
The whole point of this exercise is to significantly reduce dirt coming in from outdoors, so if you can add a rug on either side of the doorway, even better!
Dry home entrance tip #4: Train the pets
If you have children or pets in the house, you will know the disasters that can occur with them coming into the house with mud and water. Train your children and pets to clean themselves or discard muddy clothes before entering the house.
In case you have more than one entrance to your home, ensure that they only use a particular door for coming in and going out. This will limit the number of places by which dirt can enter the house.
Dry home entrance tip #5: Handy towels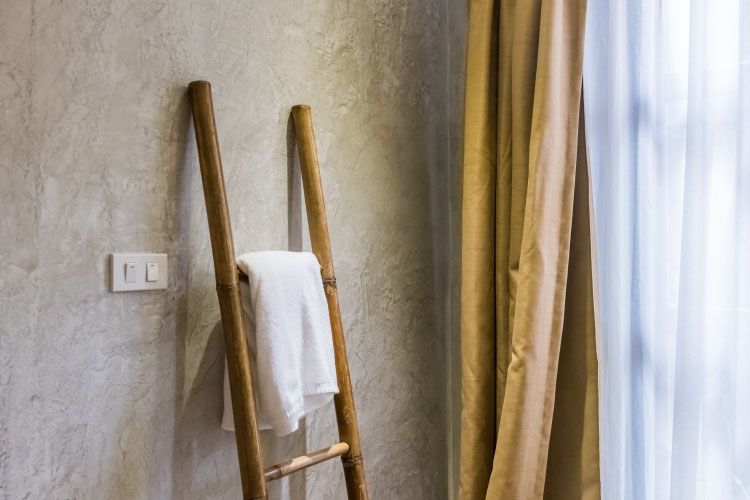 A dry foyer cannot remain so without towels. Make sure that there are towels available when people come dripping wet. It makes it easy to clean and dry oneself quickly and also get rid of excess water.
Dry home entrance tip #6: Light curtains
Choose curtains that are easy to dry for the doors and windows. Lock up your expensive drapes and go for light cotton or chantilly lace instead.
These curtains aren't just pretty to look at, but also allow proper ventilation which is vital as homes tend to get stuffy during monsoon. Make the most of the intermittent sunlight with sheer curtains, keeping your interiors pat dry.
Dry home entrance tip #7: Smell heavenly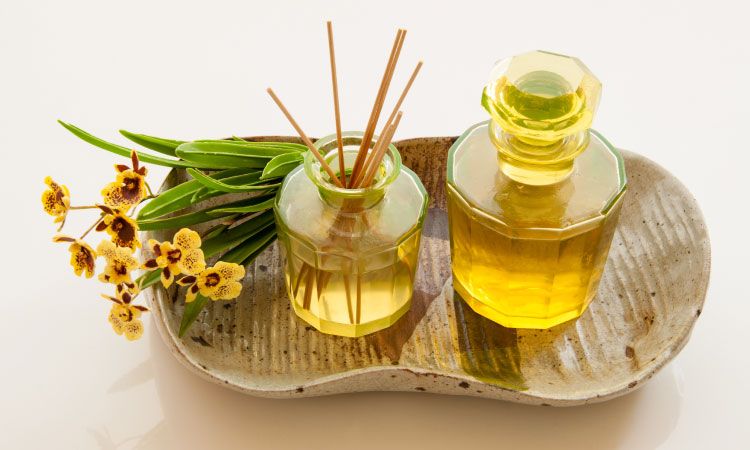 Locking up your doors and windows for most hours of the day will inevitably leave your interiors with a musty odour, especially at the foyer.
Keep damp smells at bay with scented candles or incense sticks. Alternatively, you can opt for reed diffusers or aromatic air fresheners. Stepping into a pleasant-smelling home right after the rains feels simply therapeutic.
Follow these tips and ensure that you have dry and dirt-free home during the monsoons!