With apartments getting smaller and more compact, the availability of drying space in most homes is a rarity today, more so in Mumbai. During the monsoons, to dry clothes indoors is a nightmare for most people.
If you do have a balcony, we suggest fixing retractable clothes lines because your clothes need sunshine and air to dry well and remain fresh. If you lack the luxury of a balcony, head up to the terrace or look for an unobtrusive corner within your home. Another trick is to put your clothes through extra drying cycles before you take them out of your machine.
I live in a small apartment in Mumbai and, I find it difficult to dry my washed clothes. I have just one balcony, which isn't enough space for a family of four. Could you suggest alternate ways to dry clothes in small spaces?
– Padmini Deshpande, Mumbai
Here, we give you easy, space-saving tips to help you dry clothes indoors.
Dry Clothes Indoors Tip #1: Roof Pulley Rack

This clothes line is perfect for indoor drying. The best part? It doesn't eat up any floor space. The pulley rack is easily available online and makes drying clothes indoors so easy. With the help of a rope and metal fixtures, this clothes rack is fixed to the ceiling and can be lowered when you wish to dry clothes on it.
Dry Clothes Indoors Tip #2: Wall Mounted Rack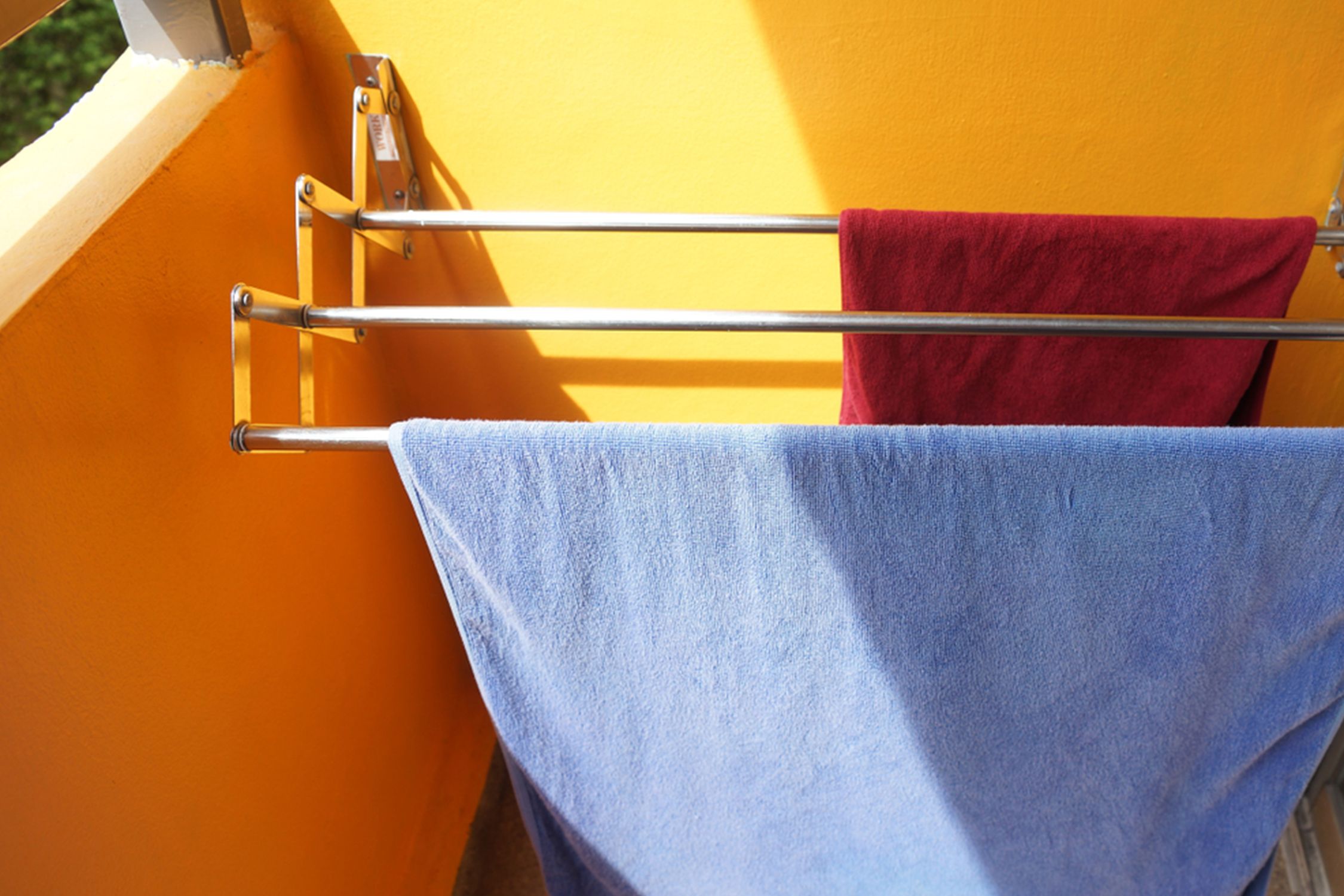 Wall mounted dryers work best in utility areas, in balconies or even in corridors. They are fantastic space savers because all you need to do is attach it to a wall and pull when required. There are varying models available in the market, some of which look very similar to your regular clothesline but retract into a cylindrical pipe when not in use. Then there are the horizontal clothes rack that can be folded or compressed against the wall.

Dry Clothes Indoors Tip #3: Drying Rack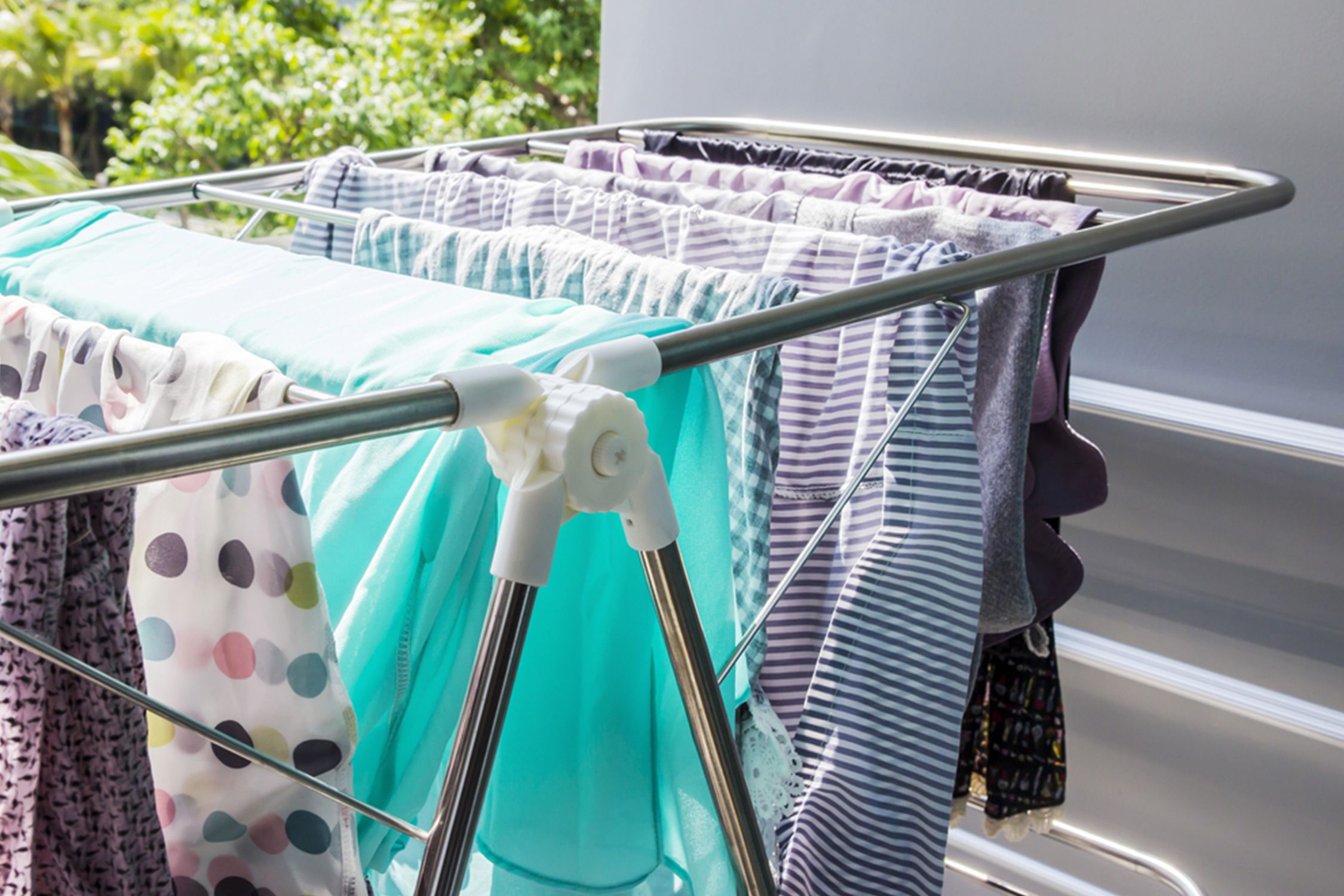 When the rain gods decide to step out for a stroll, bring out the drying racks. These racks are foldable and can be placed anywhere in the house. Equipped with multiple rods, it can dry several clothes at once.
Dry Clothes Indoors Tip #4: Drip dry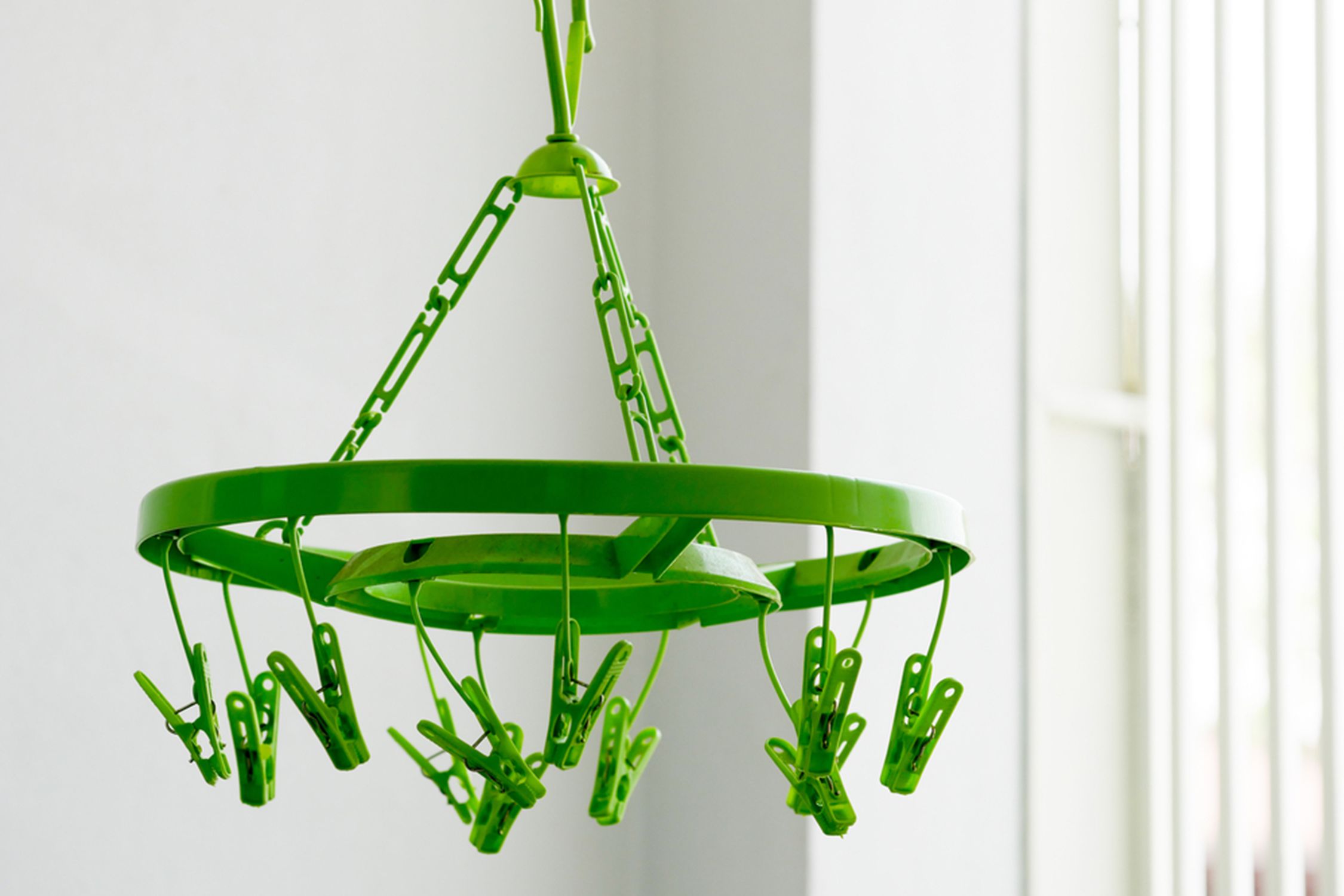 These are handy especially for small clothes, like delicates, handkerchiefs, socks and camisoles. It looks similar to a baby mobile but is ideal for a rainy day. Simply hook it from the ceiling or even from a clothes line and clip on your wet clothes.
If you found this article helpful, take a look at 7 Ways to Cover Up Ugly Wires for more hacks.
Check out this kitchen with maximum storage:
Send in your comments & suggestions.