Succulents, fiddle leaf figs and money plants are all the rage in indoor gardens, but here's a little secret for you– indoor flowering plants are just as easy to maintain and so much more colourful! Here are the top 5 indoor flowering plants that'll add pops of natural colour to any space.
Indoor Flowering Plants #1: Peace Lily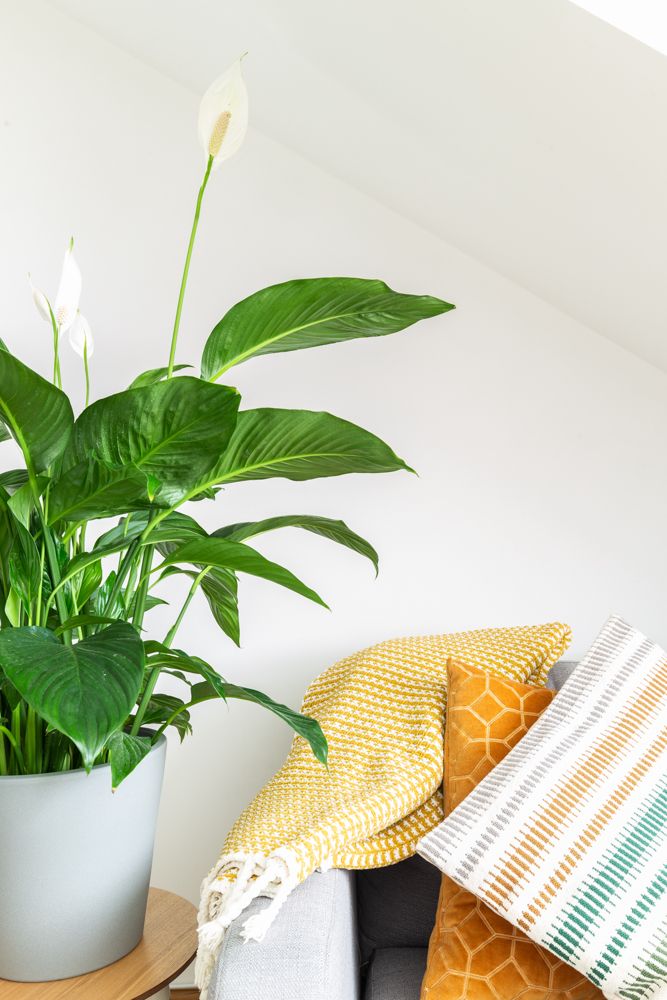 A flowering plant that's easy to care for, the peace lily plant is perfect for the indoors. It lives well in low light and low humidity, making it perfect for corners of the home that don't receive much light. The while spathe is most attractive when in full bloom; but even during the off-season, the spiky shape of the lush green leaves adds an interesting tropical vibe to the space.
Tip: If you have children or pets, don't let them chew on the plant as it could be toxic.
Indoor Flowering Plants #2: Anthurium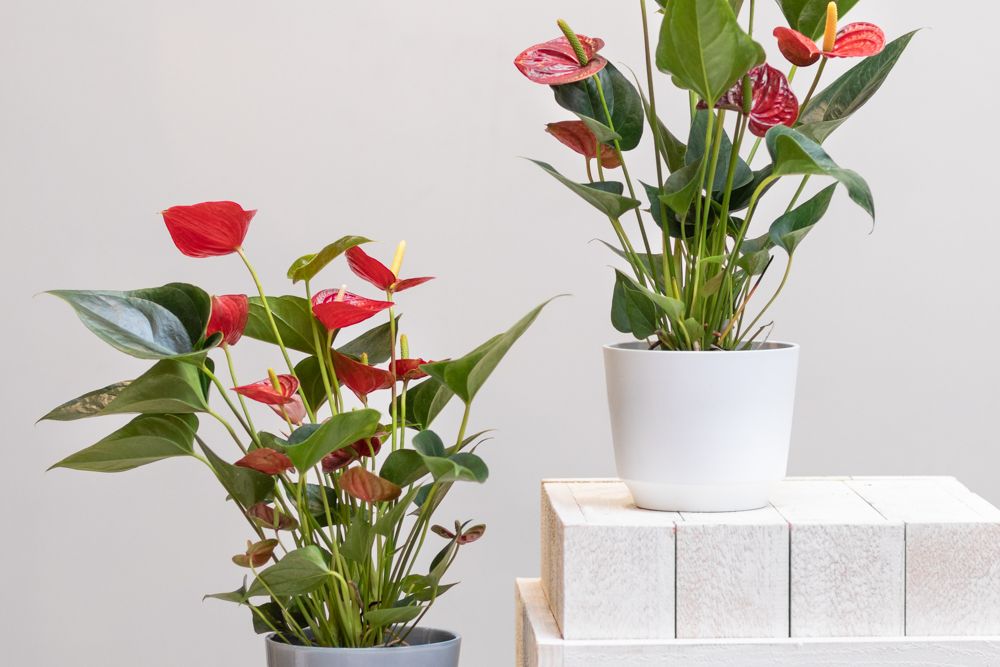 Promising bright colours and interesting shapes, anthuriums make good foliage plants in low light but bloom to their fullest in bright light. The blooms last for more than two months and, depending on the plant you get, can be a bright red, light pink or a milky white.
Tip: A typical anthurium plant can grow up to 3 feet so make sure you account for that in the space you dedicate to the plant!

Indoor Flowering Plants #3: Jasmine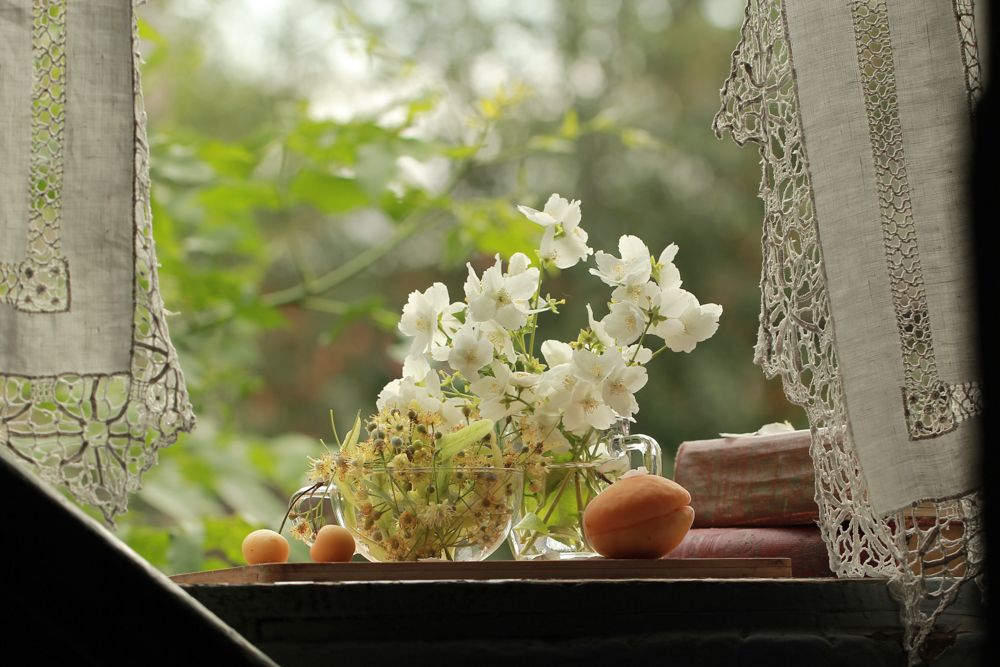 To have a home that has a bit of nature inside and smells heavenly, look no further than the jasmine plant. This plant has fragrant white flowers– but its main drawback is that it needs filtered sunlight and very little water. It's important to note that jasmine needs high humidity, so your best bet is to place it in the bathroom or near a guest sink so it thrives. 
Tip: A healthy jasmine plant can grow up to a whopping 6 feet, so make sure the planter isn't constricting to the roots.
Indoor Flowering Plants #4: African Violet
As far as indoor flowering plants go, the African violet is arguably the most vibrant of the lot. They have the appeal of being rather exotic plants and their brilliant blooms are what attracts most plant enthusiasts. For the best colours, keep your plant in indirect yet bright sunlight and ensure their leaves are dry.
Tip: Regularly rid the plants of withered blooms and drying leaves to keep the plant fresh.
Indoor Flowering Plants #5: Adenium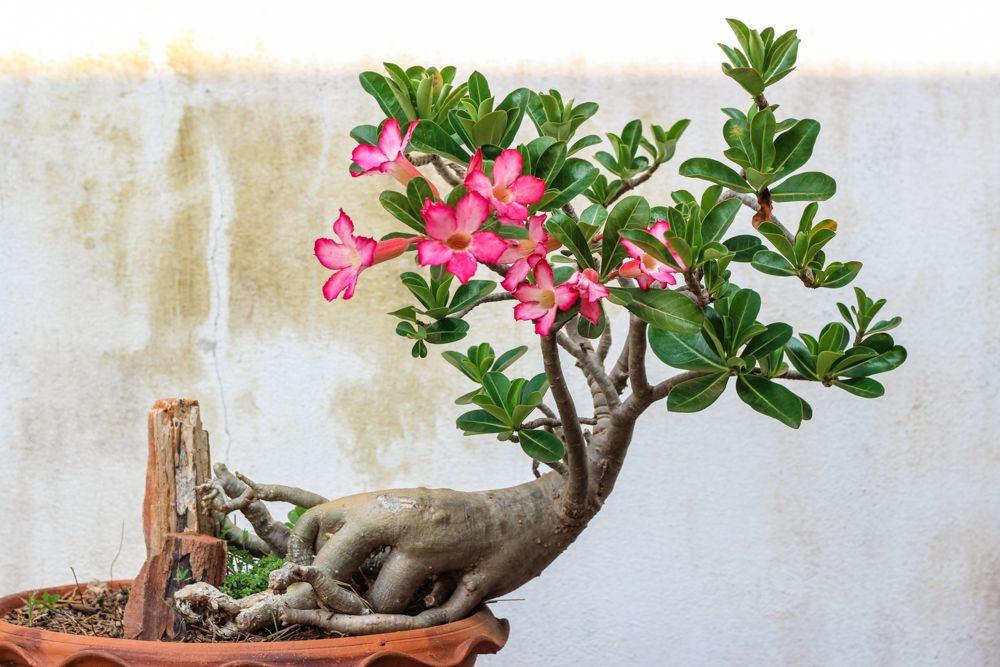 Adenium, also called the Desert Rose, strikes a mid-point between quintessential outdoor plants and indoor flowering plants. They bloom in hues of red, pink, white and yellow and can be planted in regular-sized pots. If you have direct sunlight in your home during summers, the Desert Rose will fit right in because it needs to be exposed to 6 hours or more of sunlight.
Tip: Adeniums are drought-tolerant so take care not to overwater!
Flowering plants serve many functions at once– they add a pop of colour to a space, bring nature indoors, clean the air in a room and break up the monotony of an otherwise concrete structure. These plants are sure to take pride of place in your home, wherever you choose to put them!
If you liked reading this and want to add more lively elements to your interiors. Check out: Top 10 Low Maintenance Plants You Can Grow Indoors.
Send in your comments and suggestions.