Making your bed a comfortable, clean and restful spot to sleep off the day's stress in is crucial to a happy life. Knowing the right way to clean your bedsheets and mattresses depending on the fabric and the duration it's been used brings you one step closer to restful sleep. Without further ado, here's a rundown of how to clean a mattress and bedding.
#1: Machine-wash light sheets once a week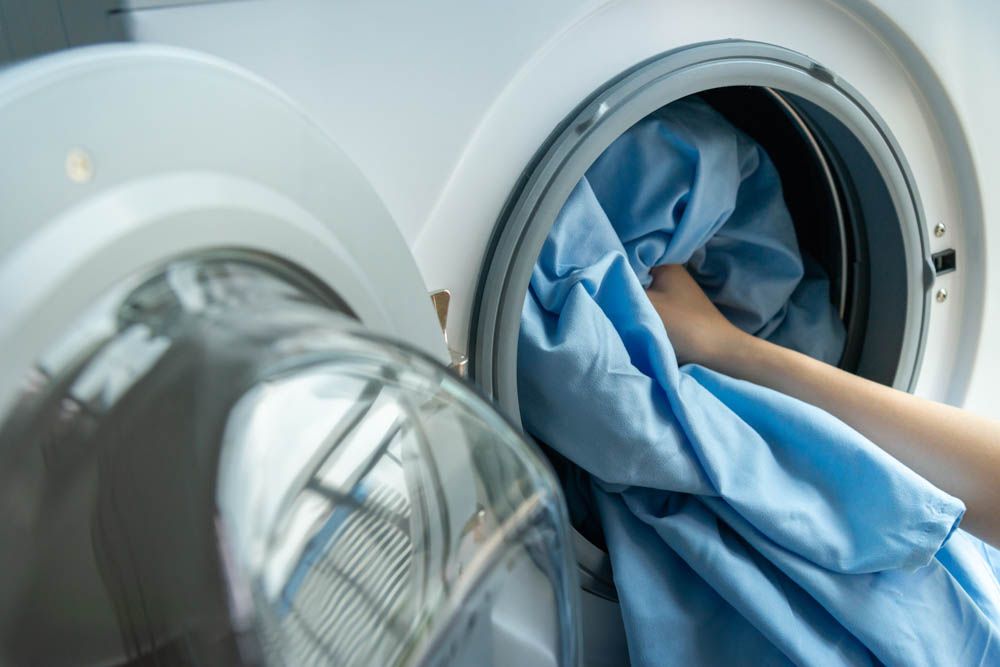 Machine-washing your sheets once a week is a great way to keep them free of dust and grime. It's always recommended to use warm water over hot water because the latter can shrink fibres. If your sheets have a label on them, ensure that you check them for washing and care instructions so you get the longest wear out of them.
#2: Hand-wash dark sheets with cold Water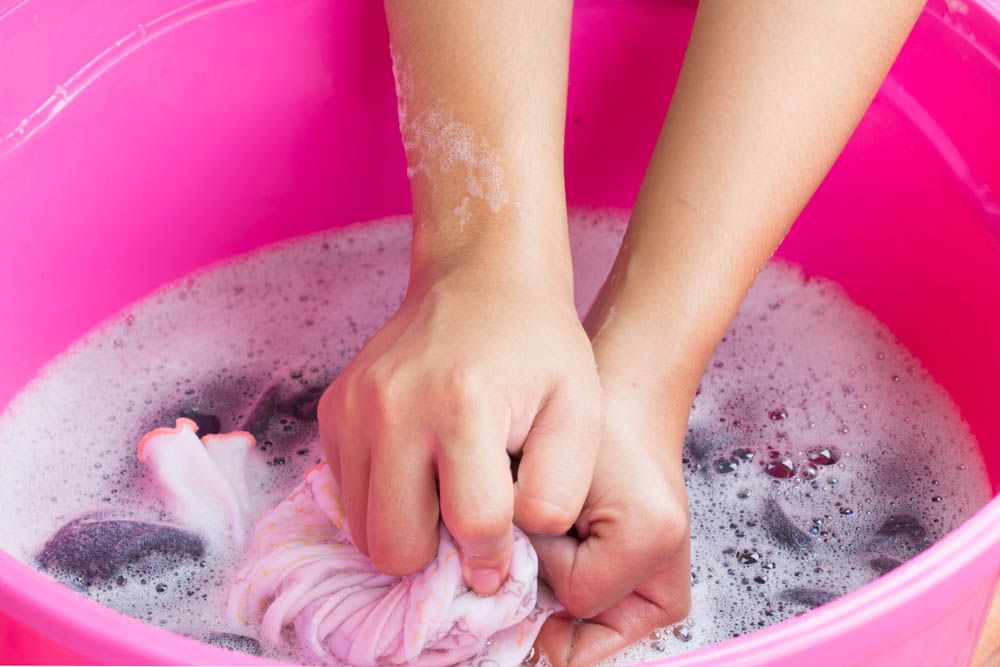 Darker-coloured sheets are best washed by hand and in cold water. This prevents them from fading or losing their colour over time. Soaking them for an hour or so also removes any stubborn stains so your sheets come out cleaner than ever. Take care now to throw dark sheets in with lighter ones as they may run colours and leave you with awkwardly dyed bedding!
#3: Dry clean bedding once a month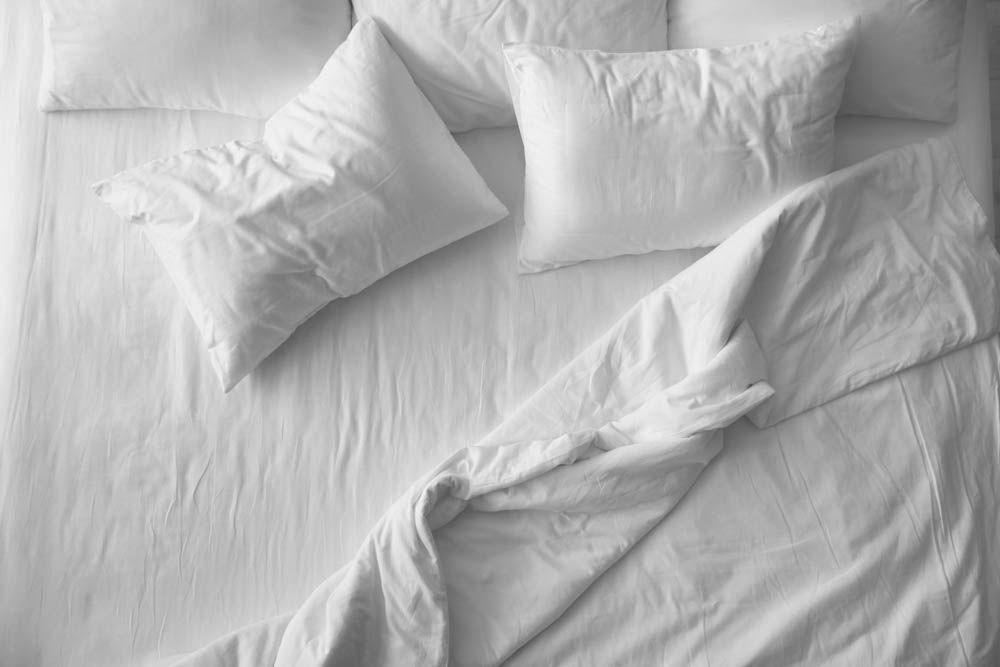 If there's a massive stain that you can't get rid of by wash, or if you're dealing with delicate material with trims and frills, it's best to get them dry-cleaned. This method uses special techniques and products to get dirt and germs out of your bedding without ruining the fabric and trims. While this is a more expensive option compared to the previous tips, a once-in-a-month dry-cleaning appointment will have your sheets looking good as new. This includes sheets and pillows.
Drying is a big part of how to clean a mattress and bedding because damp sheets can grow mould, attract germs and generally are uncomfortable to sleep on.

#4: Air-dry or sun-dry clean sheets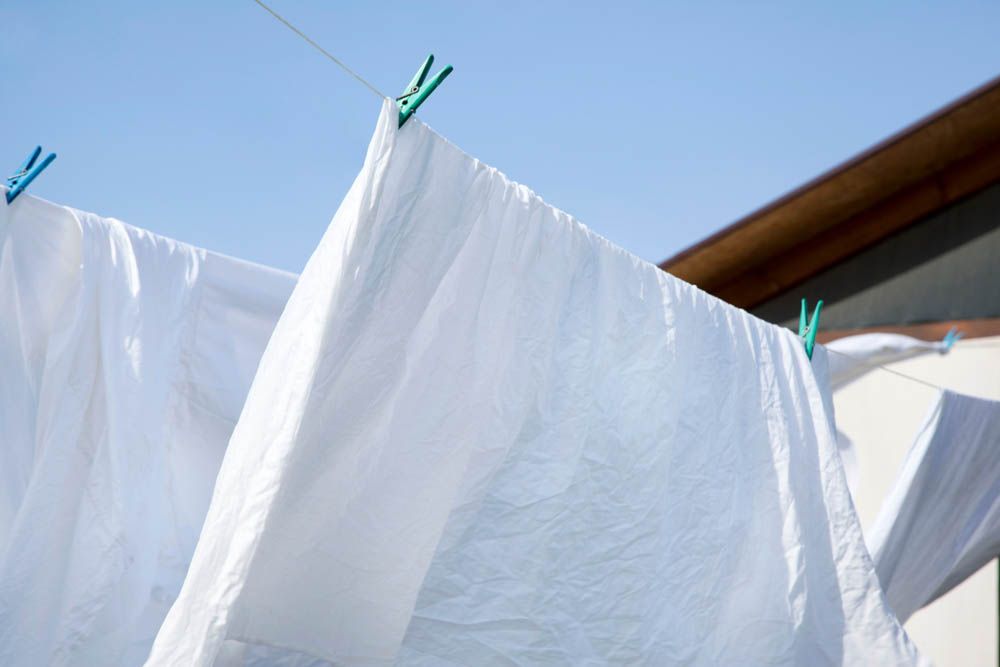 Sun-drying is even better because the UV rays in sunlight are highly effective in killing microbes and germs still present in your bedding. The bedding is also warm to the touch when they're done drying which definitely adds to the cosy experience.
#5: Vacuum or sun-dry mattresses and pillows
Since washing a mattress is close to impossible, sun-drying is a common option in Indian households. Throw in the pillows and you are done! Once your have spot-cleaned your mattress and machine washed your pillows, give it some sun. Sunny and breezy days are ideal for air-drying because they wick all the moisture out of bedding. Moreover, they kill germs!
Another effective deep clean option is vacuuming a mattress to eliminate dust and dust mites.
#6: Iron bedding after washes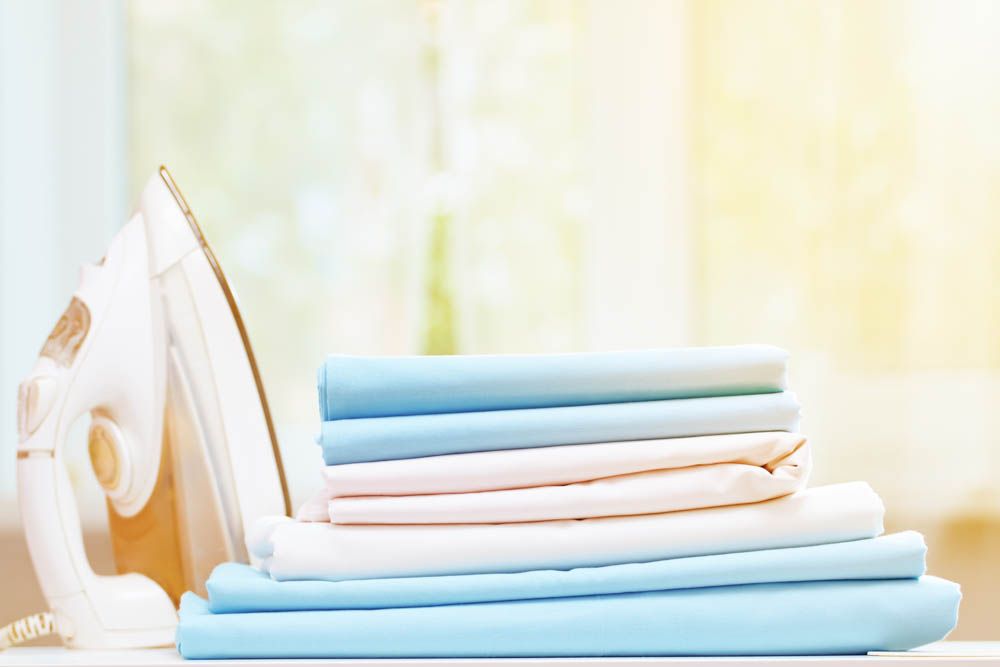 It may seem counter intuitive to iron bedding when they'll only get crumpled when you sleep. However, ironing your sheets is the final step in getting germ-free bedding. It also softens the material, making it gentle on your skin. Crease-free bed linen gives off a luxe hotel vibe, thus making the case for ironing bedding even more!
Considering the bed is where you spend nearly one-third of your life, it's only fair that you pay utmost attention to it and learn how to clean a mattress and bedding the right way!
If you found this article helpful, you might want to Start Using These Cleaning Tips Right Now
Do you have any home remedies? Write to us!