When a cold breeze is knocking at your bedroom window, giving it a 'warm' welcome (pun intended) is a definite no! You would prefer the couch that you just warmed up than snuggle into an icy-cold bed. You don't necessarily need heaters to turn up the heat, just some cozy bedroom ideas like these:
Cozy Bedroom Ideas #1: Move the Bed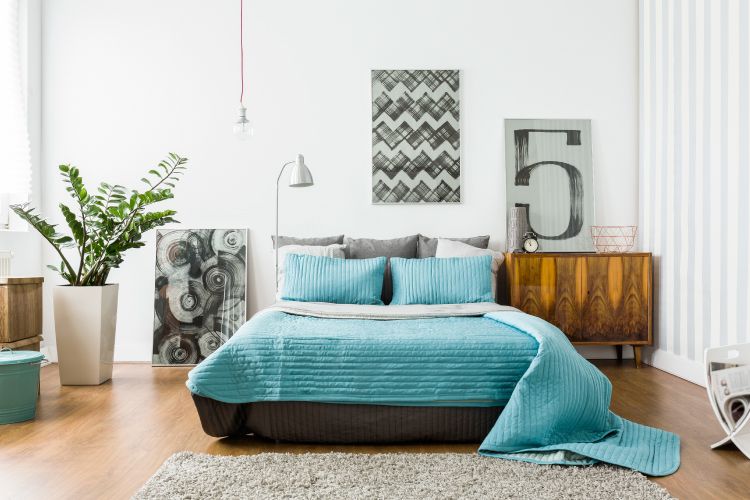 Ensure your bed is set away from the window. Despite closing the windows and insulating them, the cold air can still find its way into your room. Setting your bed away from the windows will ensure that your linens and mattress don't get cold.
Cozy Bedroom Ideas #2: Drape the Windows
Line your windows with heavy drapes this season to stay warm. Drapes made of thick materials are a good barrier to keep the chill breeze at bay. Since it covers the wall from the window to the floor, there is a minor chance of the wind blowing the drapes off.
Cozy Bedroom Ideas #3: Bring out Area Rugs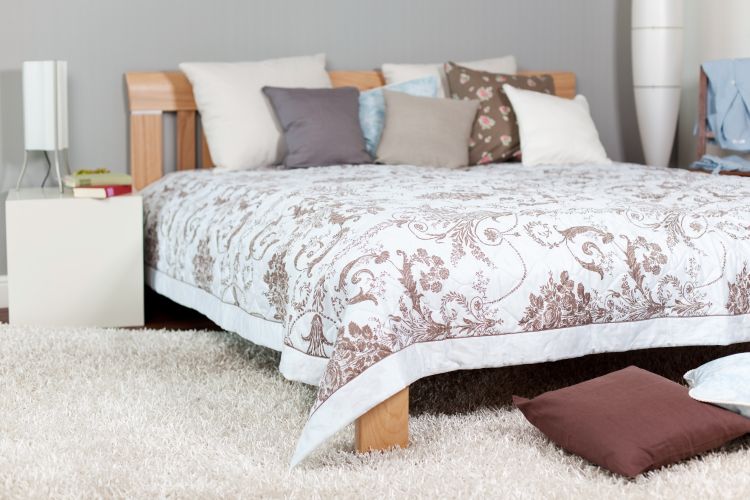 The one thing all of us dread during winter is the bone-chilling floors. Walking without footwear may seem like a task and we dare not step out of the bed even to use the washroom. Add a plush rug to pamper your feet and spread it across a large area to stay cozy.
Cozy Bedroom Ideas #4: Warm Bedding in Winter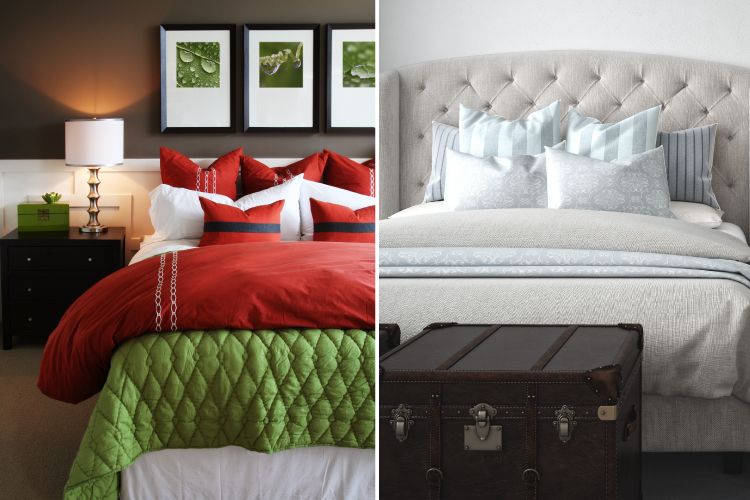 It's time to bring out those flannel sheets and snug woollen comforters to nuzzle into. This is an ideal time to set up your bedroom to look like the posh hotel suites with layers of bedding that pamper you with comfort. Choose sheets and blankets to complement your room's theme.
Cozy Bedroom Ideas #5: Insulate Windows and Doors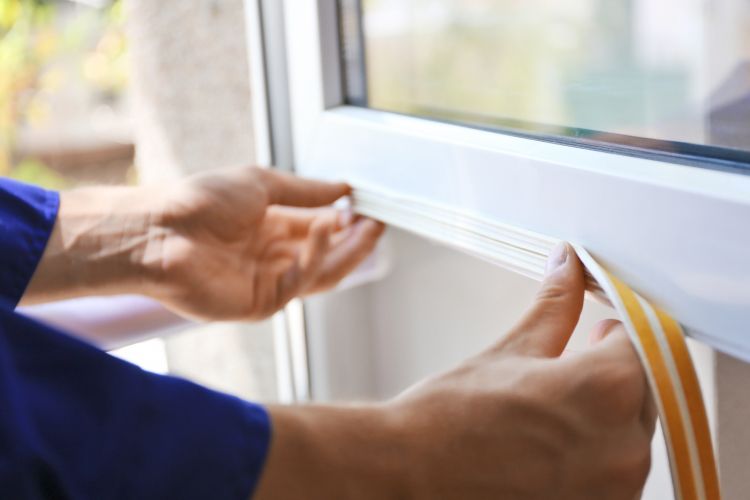 Whether an old home or new, there will be a draft when gaps in construction are left exposed and unsealed. Use rubber weather sealing, an insulating film to stop cold air from flowing in. Additionally, for gaps in between the doors and the floor or the windows and the sill, use cloth or foam tape.
These ideas work and cost next to nothing (barring new homes with no furnishings). So let us know how these tips worked for your home! For winter wardrobe organisation hacks, click here!
— editor@livspace.com