Often we find ourselves struggling to cook efficiently when we don't find things in the right place. Burnt tadkas, overheated pans and more are the results of a poorly organized kitchen. We tend to start our day with a hot cup of coffee brewed in the kitchen and end it by finishing up post-dinner cleanup or raiding the kitchen for a midnight snack—most of us do the latter anyway. A shabbily set up kitchen makes cooking an ordeal; especially when you're on the go and need to whip up something quick. Well, here's a chance for you to set your kitchen just right with 8 genius kitchen organization ideas.
ALSO READ: 5 Kitchen Zones That Can Make Cooking Easier for You
#1: Buy Dabbas That Fit into Your Closets and Shelves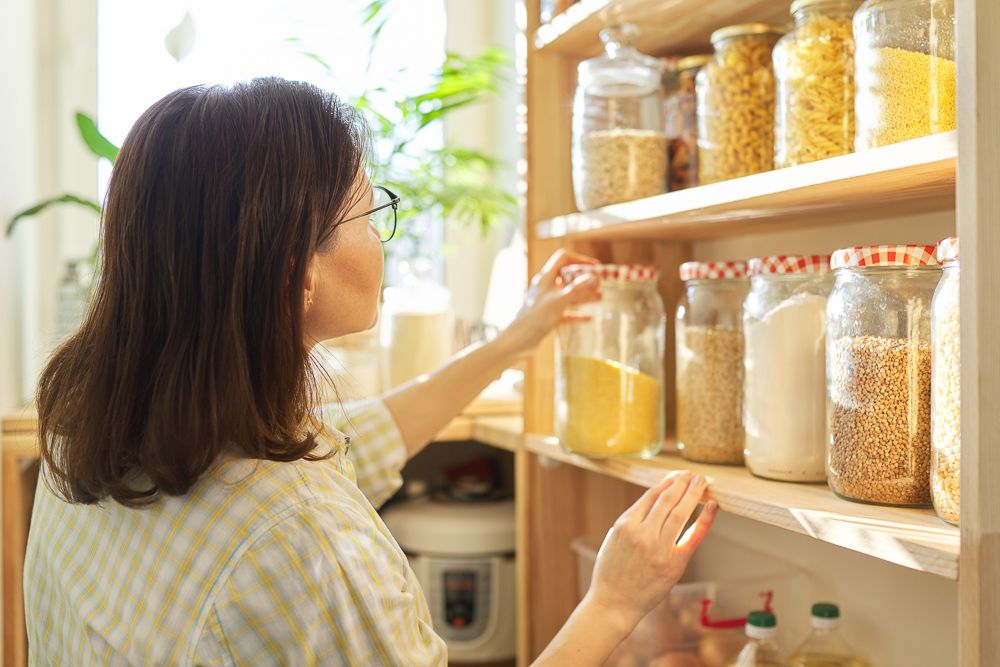 When we go into home organization mode, it is normal to give in to the impulse and buy containers and boxes to "organize" things. But, often, these bulky dabbas add to your organisation woes. When you're looking for storage containers, consider the shape and size of your racks, shelves and storage units. If your containers do not fit into these, they tend to end up on the countertops and tables making things all the more messy.
#2: Invest in Kitchen Organization Products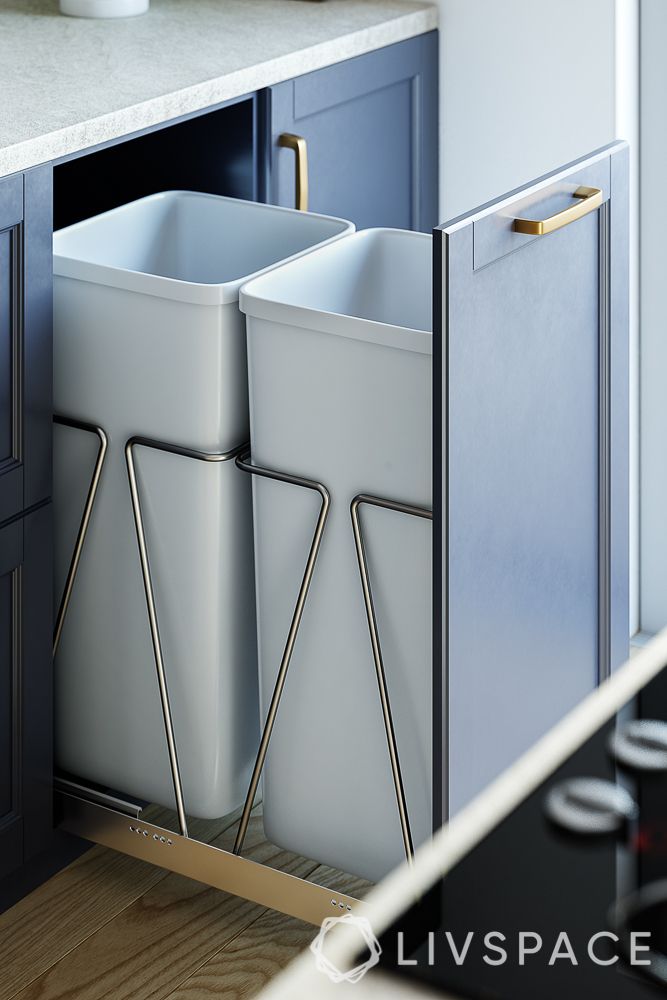 Similar to home organization products, you can source kitchen organizers like spice racks, cutlery storage, pan holders and more. These are easily available online and in stores. Even small things like drawer organizers are handy in making things easy for you. This is one of the kitchen organization ideas you won't regret investing in.

#3: Keep All Surfaces Clean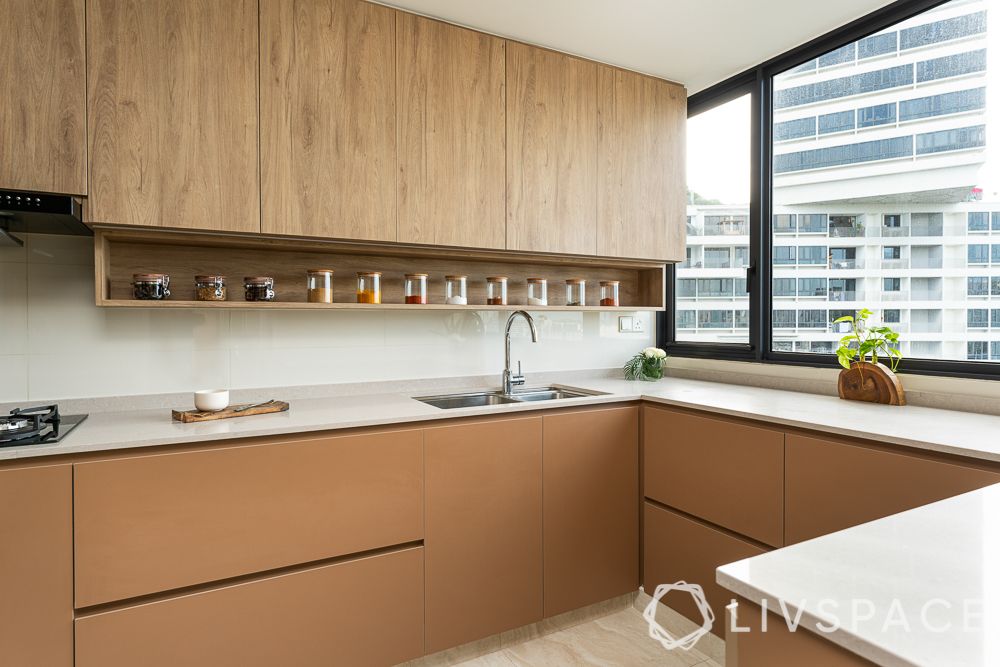 Storing things on open surfaces like the countertop or next to the sink will help you reach them faster when you're cooking in a hurry. Well, that's just a myth! The truth is that they usually get in the way when you're moving around. Imagine holding a hot pan only to find no space on the countertop or worse, knocking off something while you use the sink. Ensure everything has its dedicated space and do not overcrowd your countertop for any reason. If you're looking for small kitchen organization ideas, keeping countertops clean is at the top of the list in any article.
#4: Delegate Space for Every Chore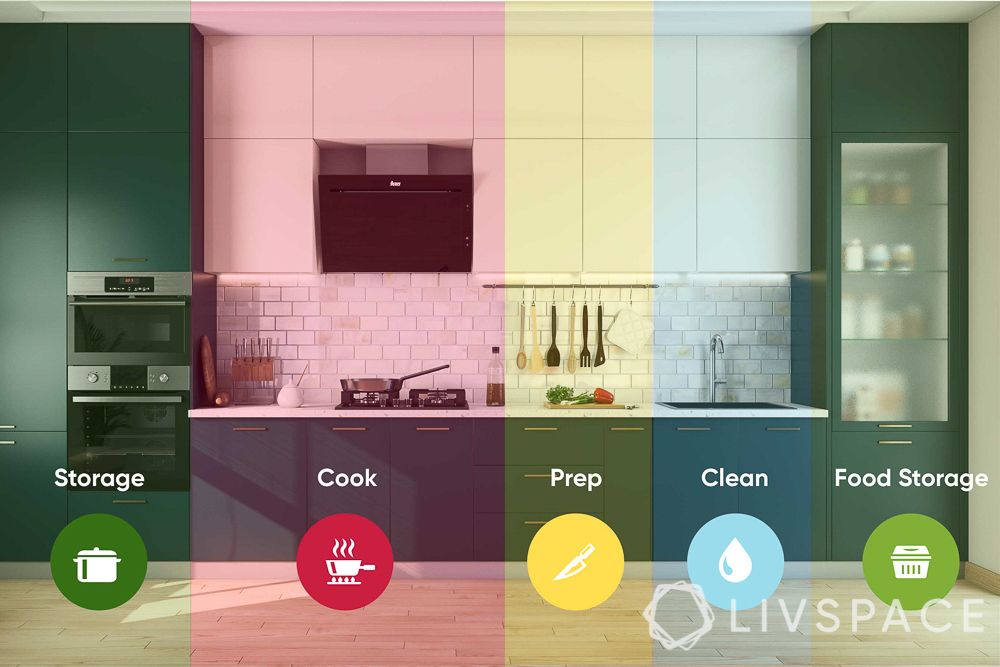 A kitchen designed by professional interior designers usually has dedicated zones. Wet areas, dry areas, cooking zones and more. This is to make cooking a breezy affair. That way, even when you work in a small space, more people can easily take each function without bumping into each other. If you're getting your kitchen designed, ask the expert for tips on how to segregate these zones and create the best setup. Kitchen organization ideas should start even before designing to make it truly efficient.
ALSO READ: 5 Things You Might be Doing Wrong With Your Kitchen Storage
#5: Never Let Dishes Pile Up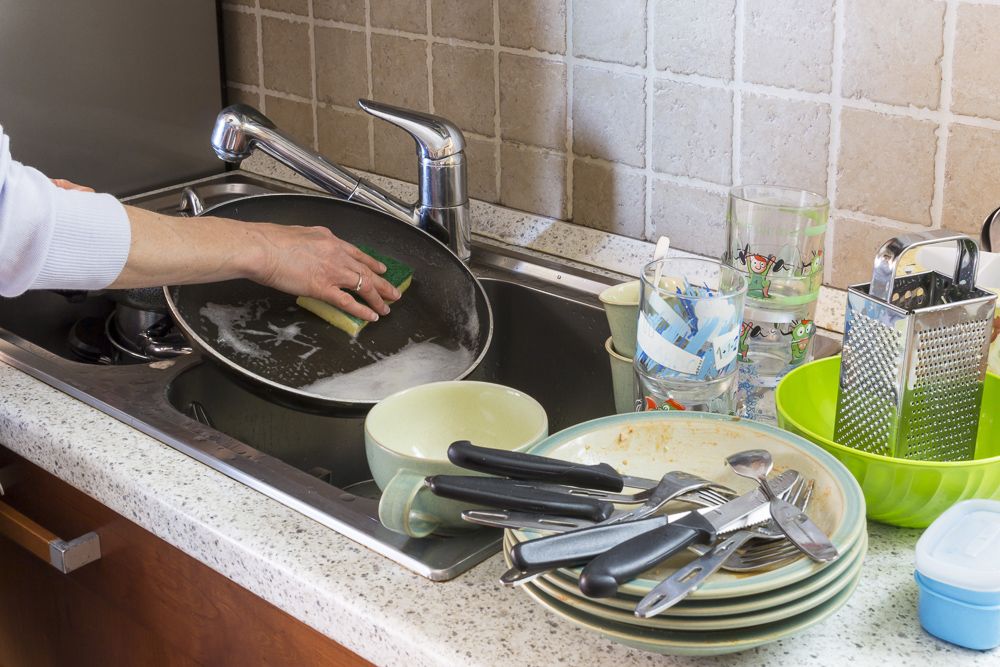 Cooking is fun. Eating the meal is satisfying. But clean up? We tend to procrastinate, or simply not enjoy washing dishes. However, one tip in kitchen organization ideas is to keep it clean. Well, even in home organization, declutter and daily cleaning creates a Zen zone. So, to avoid frustration the first thing in the morning or any time you cook, clean up your dishes as and when you are finished. You can also dedicate 15-30 minutes in the night just to clean the kitchen once you're done for the day.
#6: Make the Most of Your Base Cabinets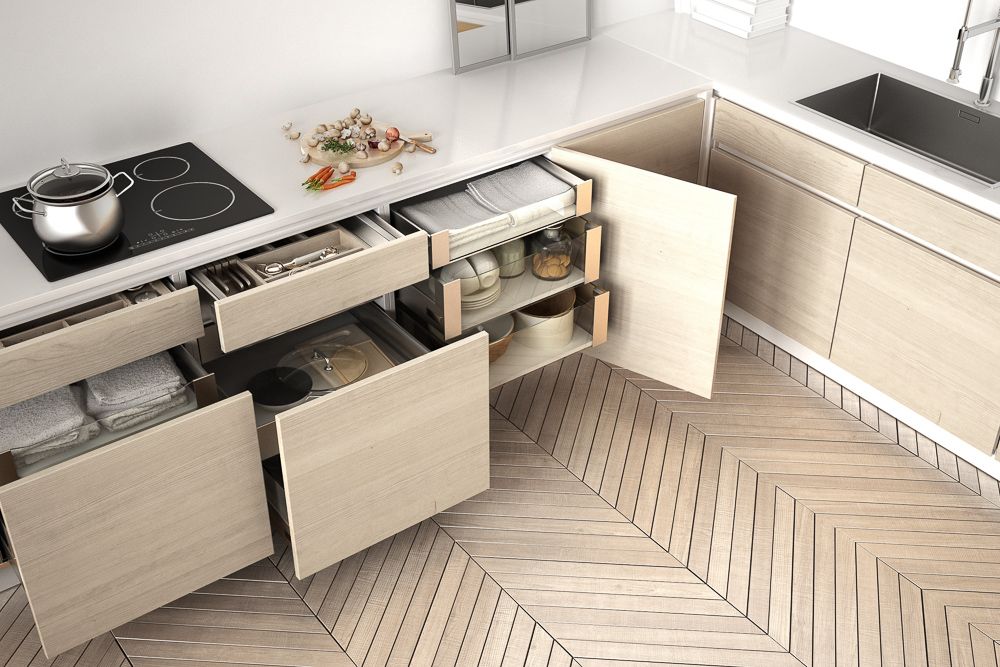 When you're looking for office organization tips, you know that cabinets make it easy to keep things in order. However, at home, we tend to ignore base cabinets because we might need to bend to access the utensils. But, did you know that base cabinets are built to hold most of your heavy pots, pans and crockery? It is also the safest as you can avoid accidentally knocking a heavy utensil on your feet when you store it in the bottom cabinets. Ensure you store all your essentials in the base cabinets.
#7: Learn the Art of Stacking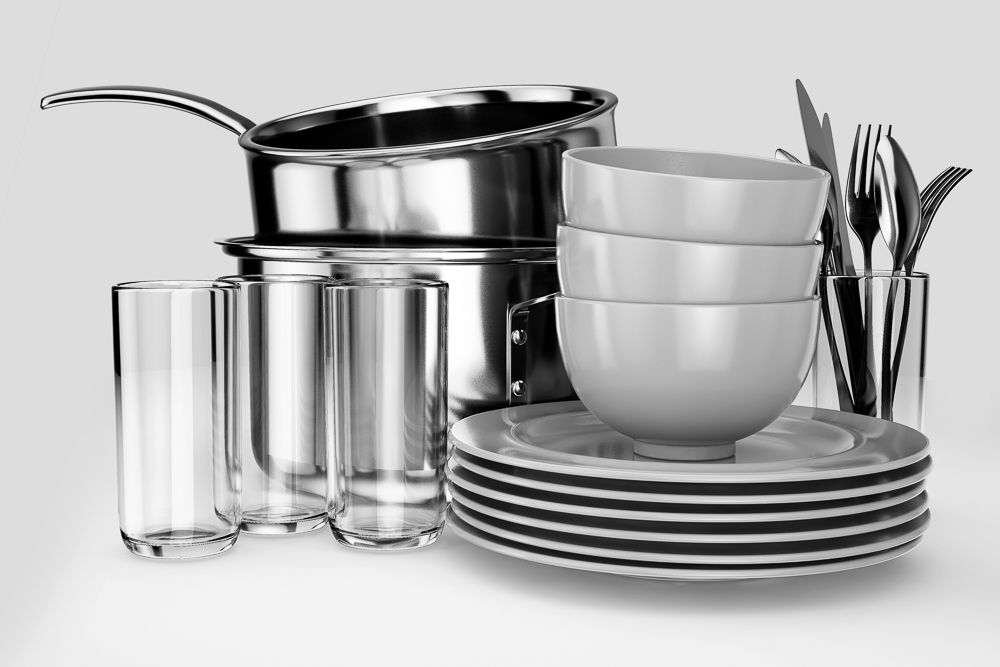 When your kitchen is small, try kitchen organization ideas that allow stacking of utensils, containers and more. For example, buy containers that stack inside each other. So, when they're not in use, you can combine them and store them instead of finding different places for everything. Even pots and pans can be stacked easily. It also helps in closet organization to store more utensils into your kitchen cabinets.
#8: Get Your Garbage Game on Point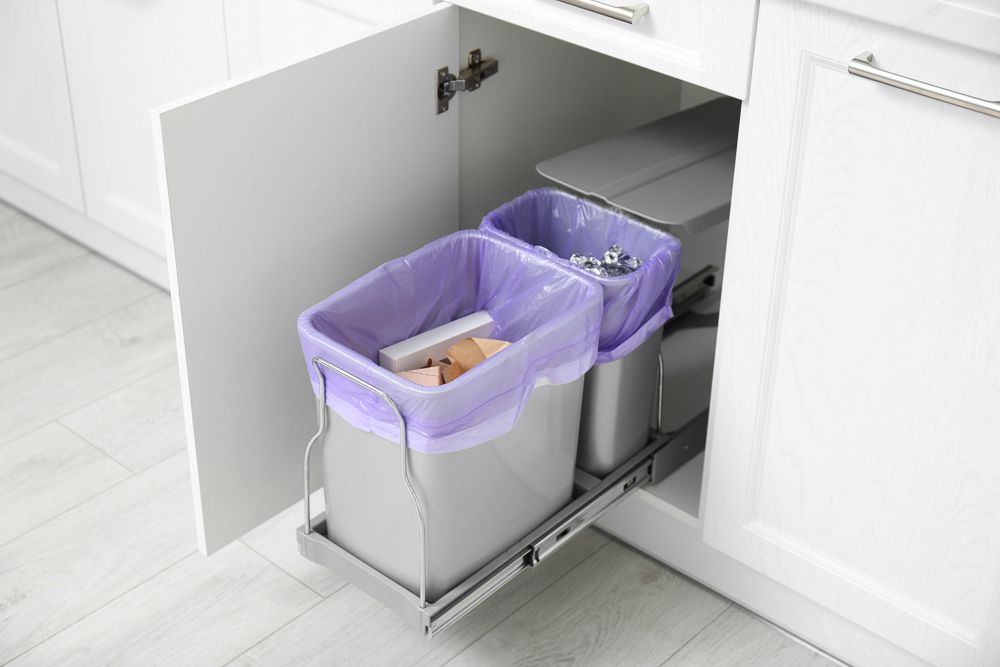 The kitchen produces a lot of waste, and most household garbage also finds its way into the dust bin which is often kept in the kitchen. Finding the right place to store your garbage can also avoid bad odour, attracting flies and obstruct the smooth flow of your cooking. Ideally, one of the kitchen organization ideas is to affix dustbins to base cabinet doors or give them their own cabinet. Try to use different dustbins to dispose of dry and wet waste to help segregate waste better and help the environment.
Love our hacks? Then talk to Livspace designers to get your kitchen professionally designed. Our designers can understand your lifestyle, cooking preferences and family needs to design the ideal kitchen to suit your every need. With that, you will not have to Google more kitchen organization ideas as your kitchen will run efficiently!
Send in your thoughts and suggestions to editor@livspace.com.
How Can Livspace Help You?
We hope you found our ideas useful! If you want beautiful interiors for your home, then look no further. Book an online consultation with Livspace today.