While kitchens are designed to suit different spaces and household needs, there is one golden rule to follow while divvying up any kitchen – designating kitchen zones on the basis of task. Here is a rundown of the five main zones, and the ideal placement of each area. The simplicity of it all will astound you and make your cooking experience a lot simpler!
What are the 5 Zones?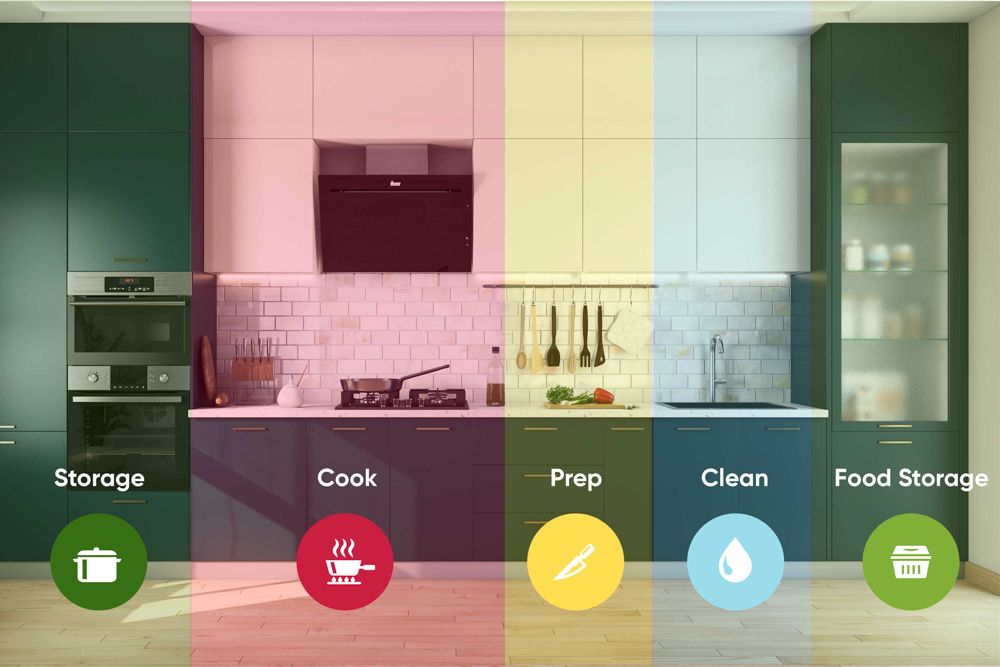 Zone #1: Food Storage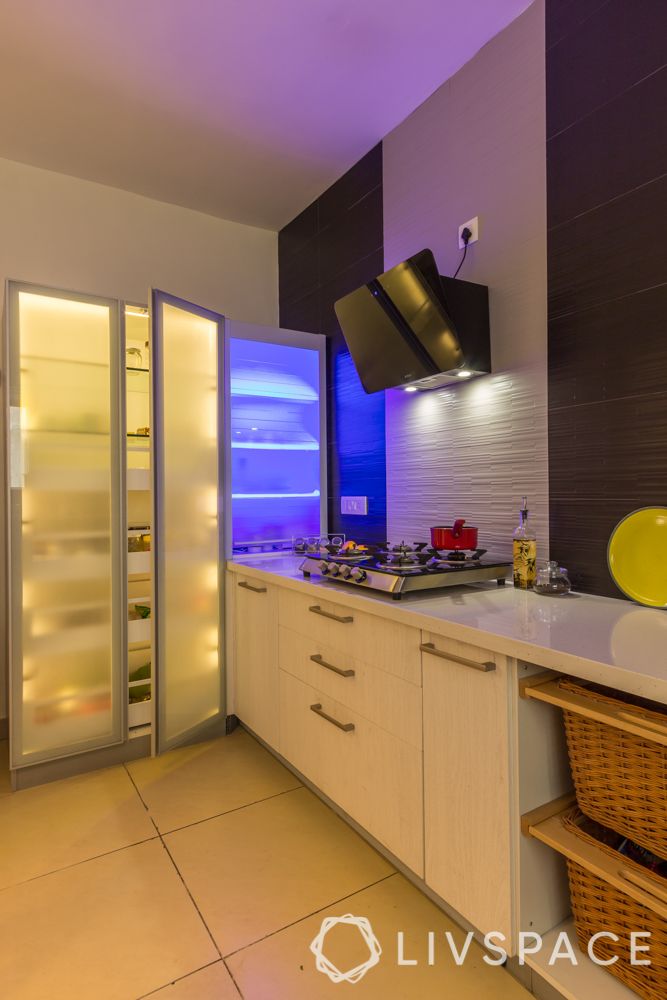 As the name suggests, this area is explicitly reserved for the storage of food items. In a regular kitchen, this would be the ideal space to place a refrigerator as well as cabinetry to store non-perishables, fruits and veggies that can be left in the open. A great way to go about this is to create a built-in vertical cabinet that caters to all of these needs. If you've got space, you could also create a slot to keep your microwave oven – this frees up valuable countertop space.
Ideal placement: At either end of the kitchen.
Zone #2: Regular Storage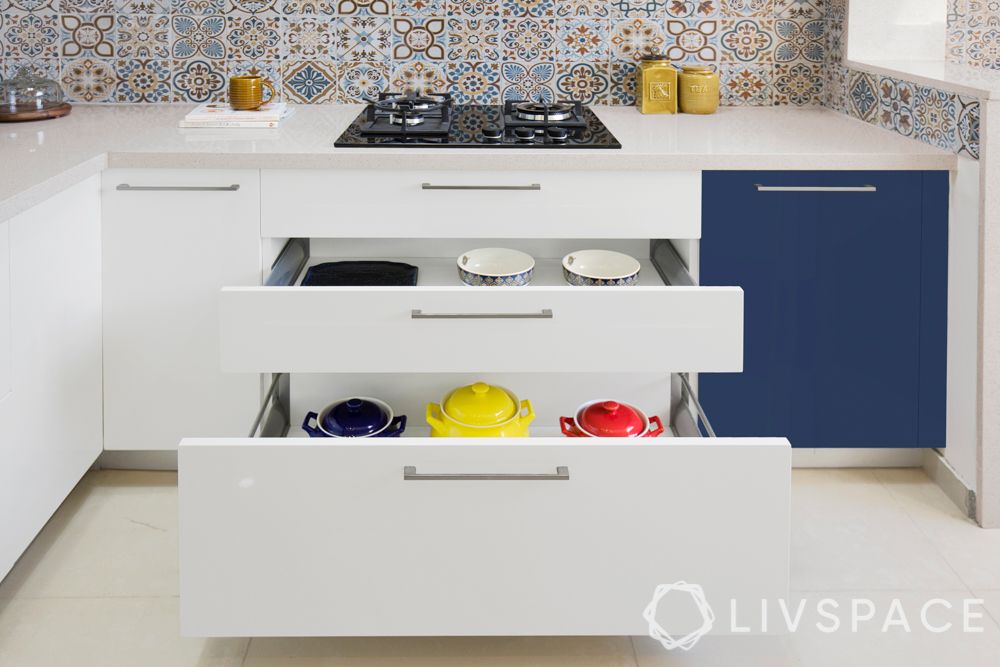 This zone is dedicated to storing every other essential you'll need in the kitchen. This includes pots, pans, utensils, cutlery, kitchen knives… you get the drift. The purpose of keeping all of this in one place is to make it easier to grab items while cooking. It also negates the need to move from the sink to all ends of the space when putting away clean vessels.
Ideal placement: Between the food storage and cooking zones.

Zone #3: Cooking Zone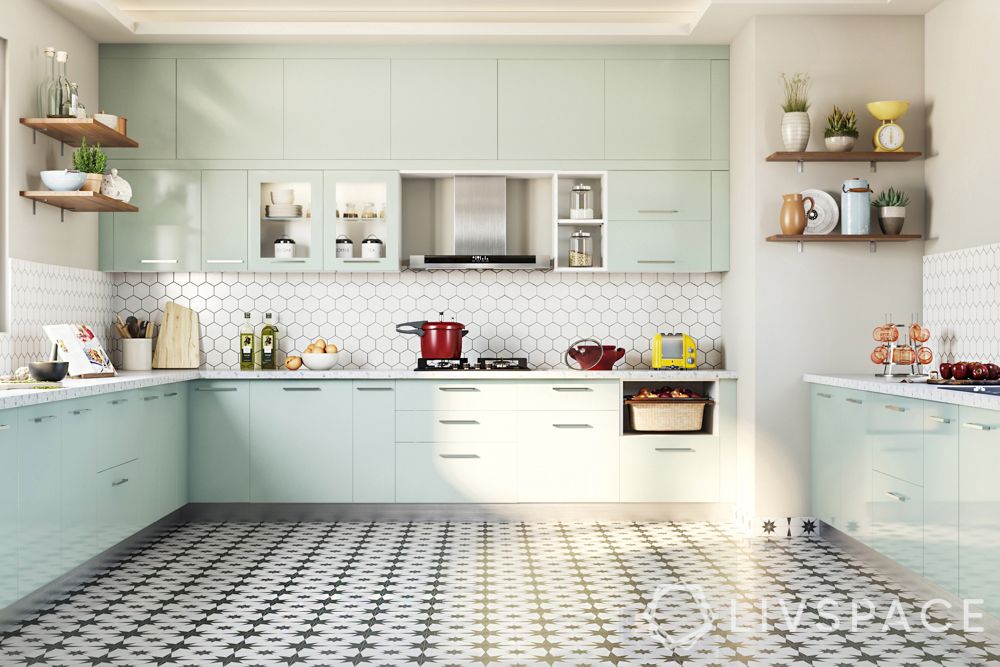 This kitchen zone is reserved for cooking – not prepping or cutting, mind you. Naturally then, this entire zone is best occupied by the stove, oven and chimney if you need one. If you have space for some under-counter cabinets, you could use them to store everyday cooking utensils; alternatively, you could choose to hang ladles up on the backsplash to get to them easily.
Ideal placement: In the centre of the kitchen, next to the regular storage zone.
Zone #4: Prepping Zone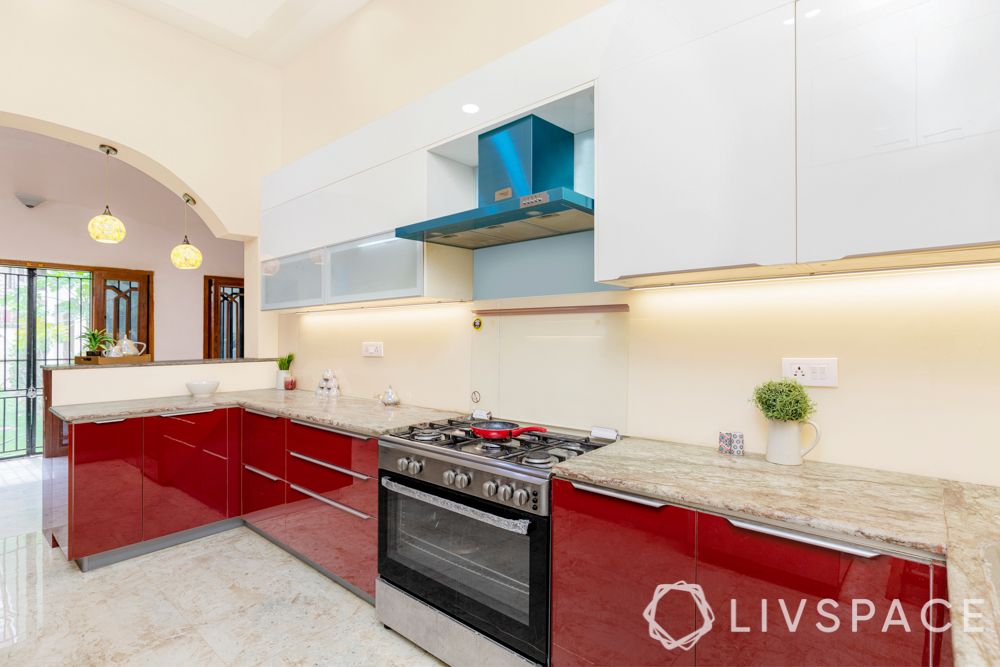 You should keep kitchen space dedicated to prepping to the right of the cooking zone. With this placement, you can get prepped food from the cutting board to the pan in a jiffy, without moving. Additionally, having the prepping and storage zones flank the cooking zone on either side creates a straight line of efficiency. Your prep zone could include chopping knife stands, cutting boards, shelving for spices and countertop appliances such as mixers and processors.
Ideal placement: Next to the cooking zone.
Zone #5: Cleaning Zone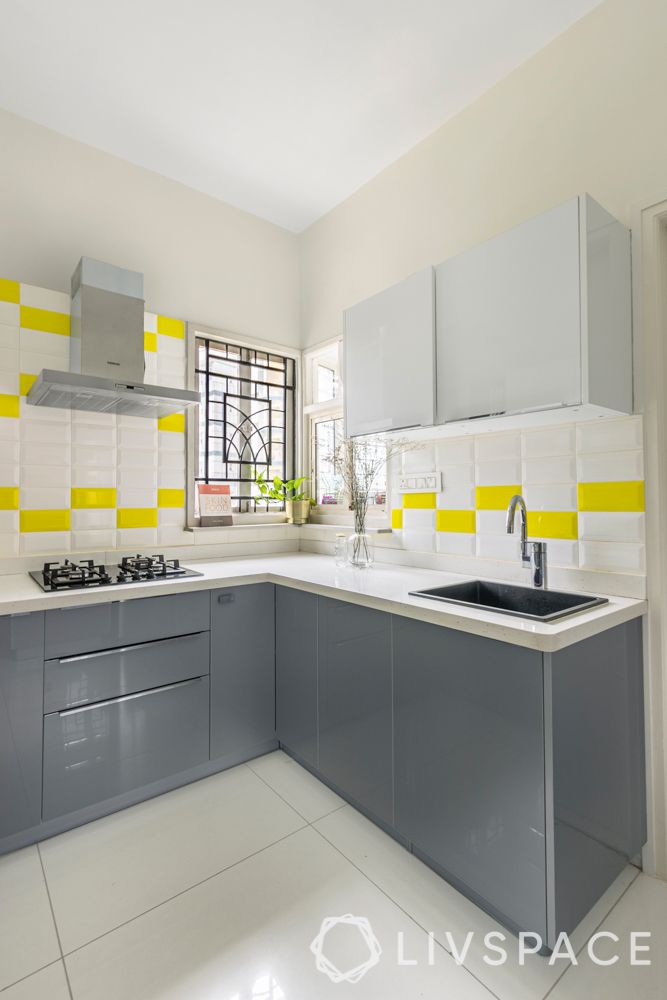 Positioning your cleaning area at the far end of your kitchen ensures dirty dishes are out of the way, keeping the space hygienic. Secondly, it reduces the chances of water splashing onto the stove and gives you enough space to dry utensils until they can be put away. Finally, positioning this part of your kitchen like so ensures that you form the much-coveted golden triangle. You can position the refrigerator, stove and sink in a triangle for maximum efficiency.
Ideal placement: On the opposite end of the food storage zone, at the end of the line-up.
If you've been working out of your kitchen for any length of time, you now know that demarcating spaces according to tasks is the key to a seamless workspace! Also, Does Your Kitchen Follow This Golden Rule? Check it now!
Send in your comments and suggestions.