Now that preparations for Diwali are in full swing, we thought we'd add a little more excitement and lend a helping hand for the upcoming festivities. These Diwali decoration ideas for homes can serve as a final checklist to deck up your home before your guests come calling.
Follow these simple steps to have a fun-filled, bright and prosperous Diwali with your near and dear ones.
#1: Start With the Pooja Room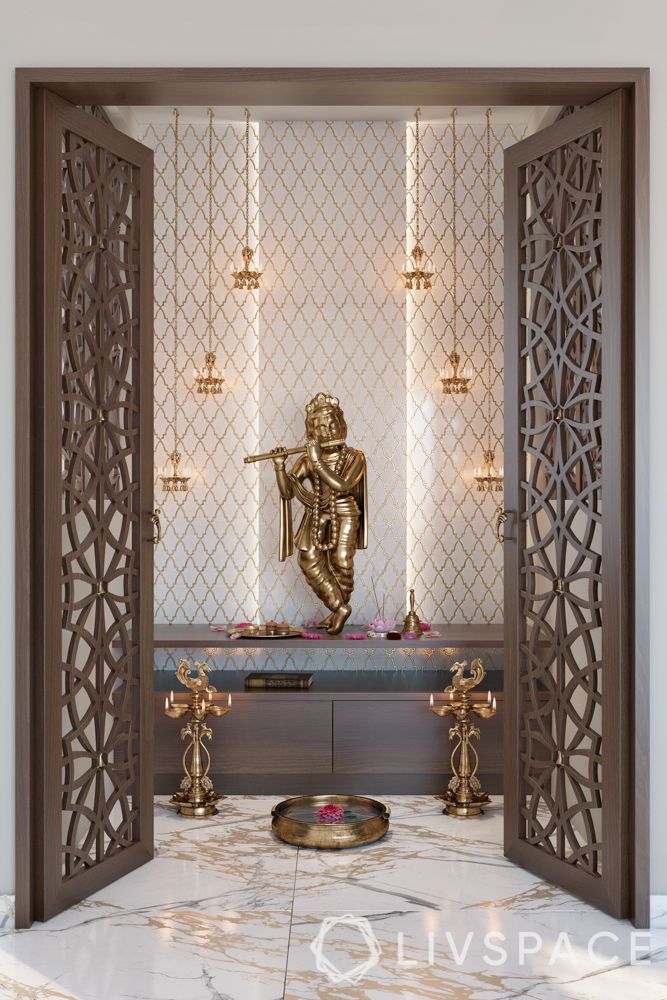 Your pooja room is essentially the centre of all the activity during the holy festivities and needs special attention at this point. Go all out while decorating your pooja corner, whether it's elaborate or compact. Get some antique brass-finished lamps and place them around the pedestal. Also, do not forget to decorate it with fresh flowers and diyas on all the days leading to Diwali.
#2: Get Going With Genda Phool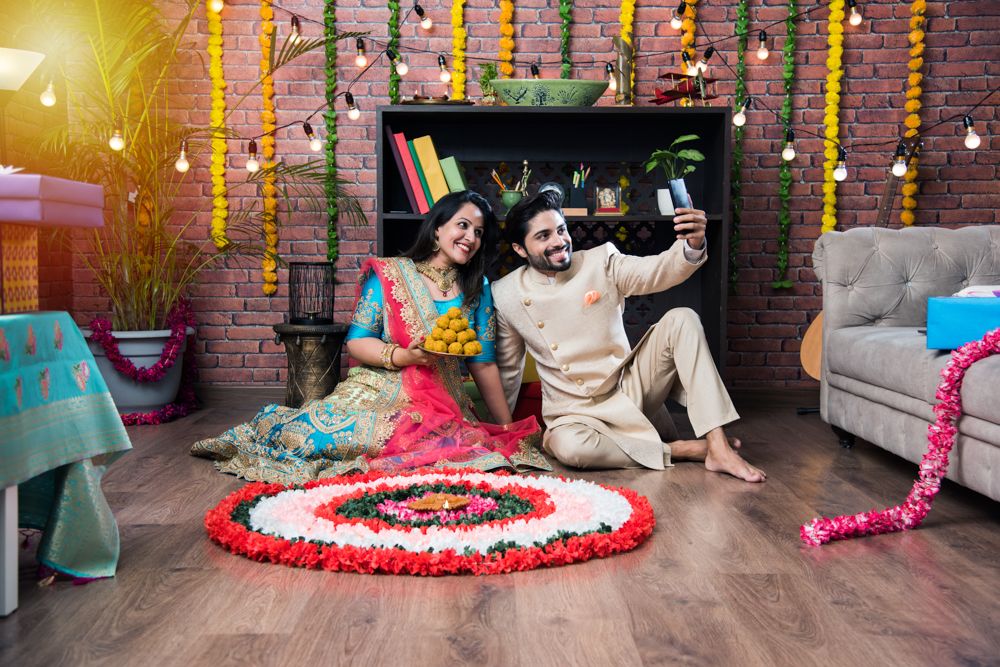 Do you know why homes are decorated with marigold flowers during this season? These flowers are also called the 'herb of the sun' and their fragrance helps improve your mood and ward off stress! The vibrant yellow and orange colours also mark new beginnings and prosperity in life.
So, we suggest you grab some fresh bundles of these from a nearby flower market and decorate your entryways with them! You can also have an arrangement on your dining tables where the sweets and namkeens will be put out. We'll leave it to your imagination as to how to best use these flowers for your Diwali home decor!
#3: String up Lights Outside the House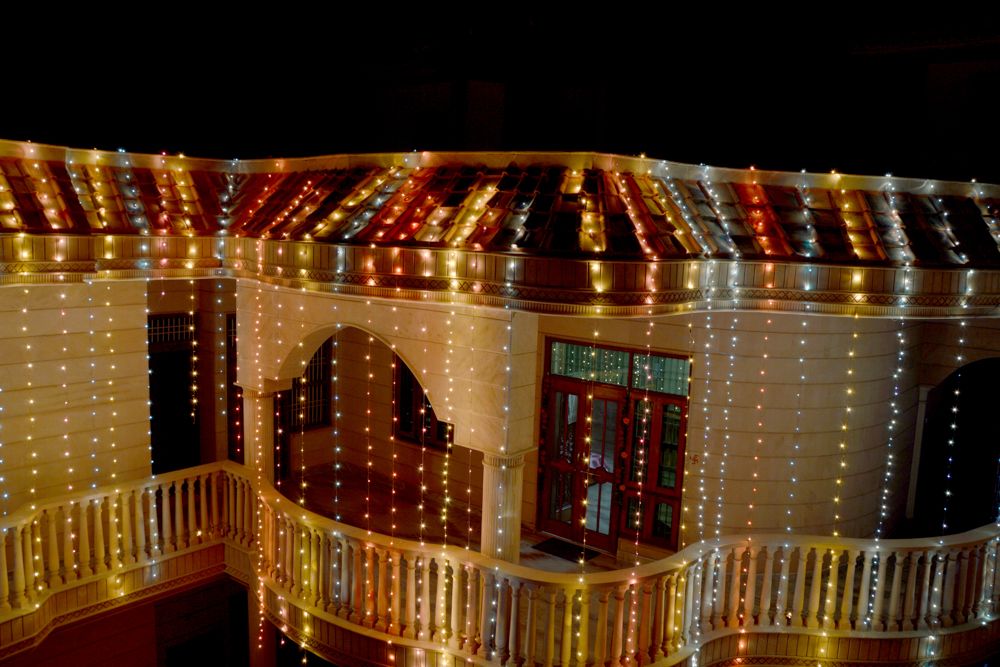 Diyas are symbolic of Diwali and the more diyas you light around your home, the brighter your home is bound to look. Grab some decorative and embellished ones from the nearest store and light up each corner with them. For outside the house, string lights that cover the length of your walls serve as great Diwali decoration ideas for home.
#5: Deck up the Door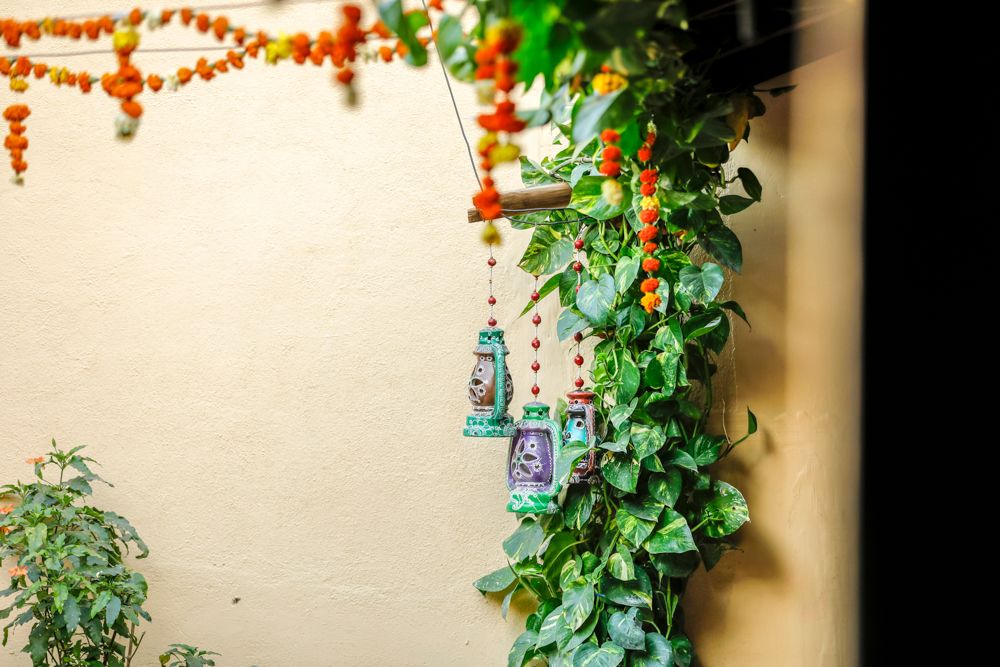 Looking for Diwali door decoration ideas? While decorating the door for Diwali, do not forget to get your hands on some pretty torans, which are typically available in various shapes and sizes. You can keep these hanging even after the festivities to make your home feel welcoming through the year. Torans mainly decorate the main door to welcome guests and Goddess Lakshmi with colour and happiness. This is the first thing that people see when they enter and it is sure to lift their spirits.
#5: Follow the Muhurat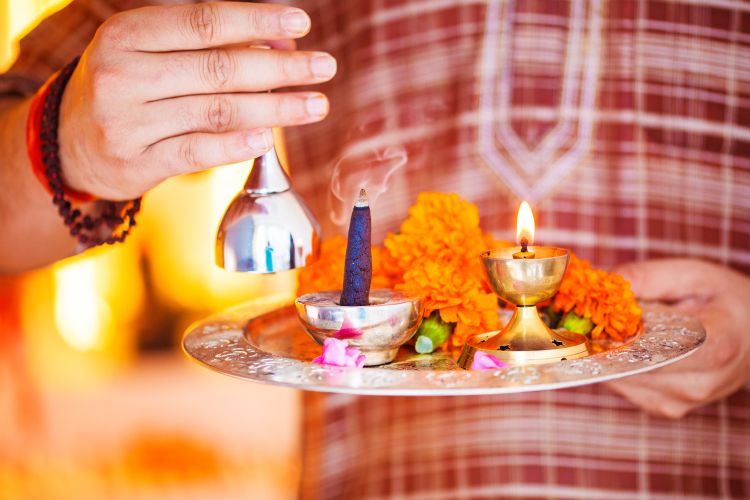 We all usher in Diwali with a festive mood, beautiful decoration and crackers but the essence of this festival is obviously the puja that we conduct with the whole family. While we believe that faith lies in our hearts, it becomes essential to follow the muhurat during such festivals. This year, the mahurat is between 06:03 AM on 4 November and 02:44 AM on 5 November.
#6: Ramp Up Decorations with the Best Rangoli Designs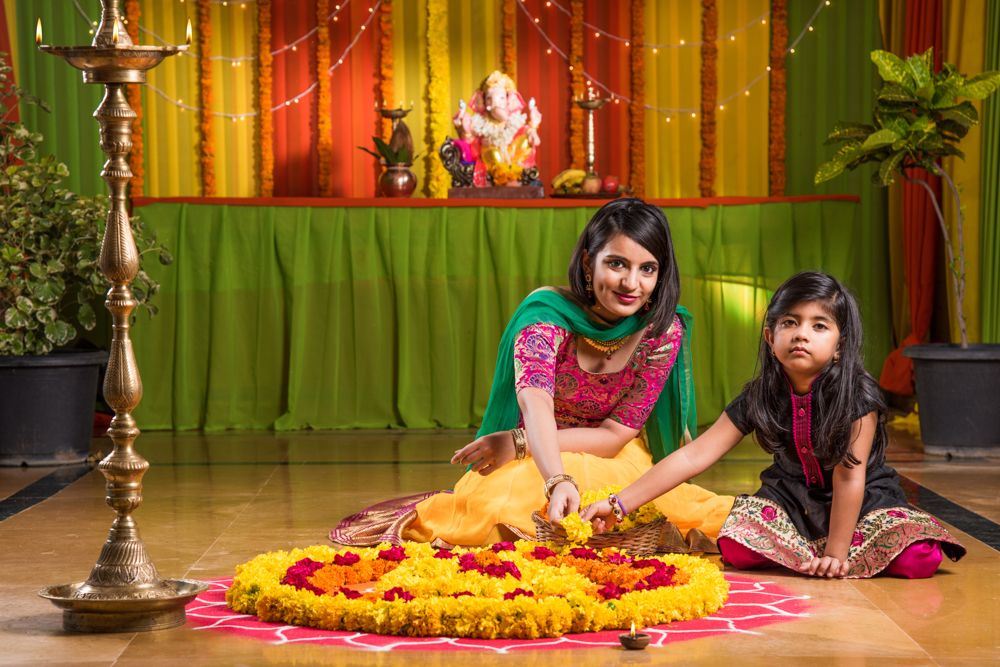 Making rangoli as a Diwali house decoration on the eve of the festival of lights is an age-old practice that we still follow. Draw colourful patterns on the entrance of the main door to welcome guests and please Goddess Lakshmi and Lord Ganesha. While traditional motifs are a popular design for rangolis, you should avoid making Swastika and Om symbols on the floor. Also, draw small footprints made from a mix of rice flour and vermilion in the direction of entering the house. It symbolises the goddess's entry into your home.
PRO Tip: Cleaning is the Key!
Diwali cleaning in Indian homes is the equivalent of spring cleaning in the West. So before you start with Diwali decorations at home, cleaning up is an inevitable task. But if you have been lazy and kept your cleaning chores until the fag end, you need these shortcuts to clean up quickly.
While you round up your Diwali preparations, keep this checklist handy to avoid missing out on little things. Last but not the least, enjoy the festival of lights with gratitude in your heart and a gleam in your eyes with these Diwali decoration ideas for home.
Here's wishing you a safe and fun-filled Diwali from the Livspace family!
If you enjoyed reading this article, you can also look at A Vastu Expert's Guide to Diwali Prep.
How Can Livspace Help You?
We hope you found our ideas useful! If you are searching for home interior solutions, then look no further. Book an online consultation with Livspace today. Delivering safe home interiors has been our No. 1 priority. Click here to find out how interiors are being delivered following all safety protocols.
Write to us with your comments and suggestions at editor@livspace.com