While minimalism certainly has its merits, there is something to be said about allowing yourself to indulge in bright and bold designs. Hence, we decided to give minimalism a break and try out some phenomenal maximalist home decor ideas. And we are not sorry about trying out a 'more is more' aesthetic! So, whose Instagram are we stalking for maximalist ideas? That's right—Sonam Kapoor's. It has been about a year since we got the first peek inside Sonam Kapoor's home interior. It's safe to say we're not over it yet. So here are 6 unique concepts that make her maximalist home stand out:
The Concept of Beautiful Chaos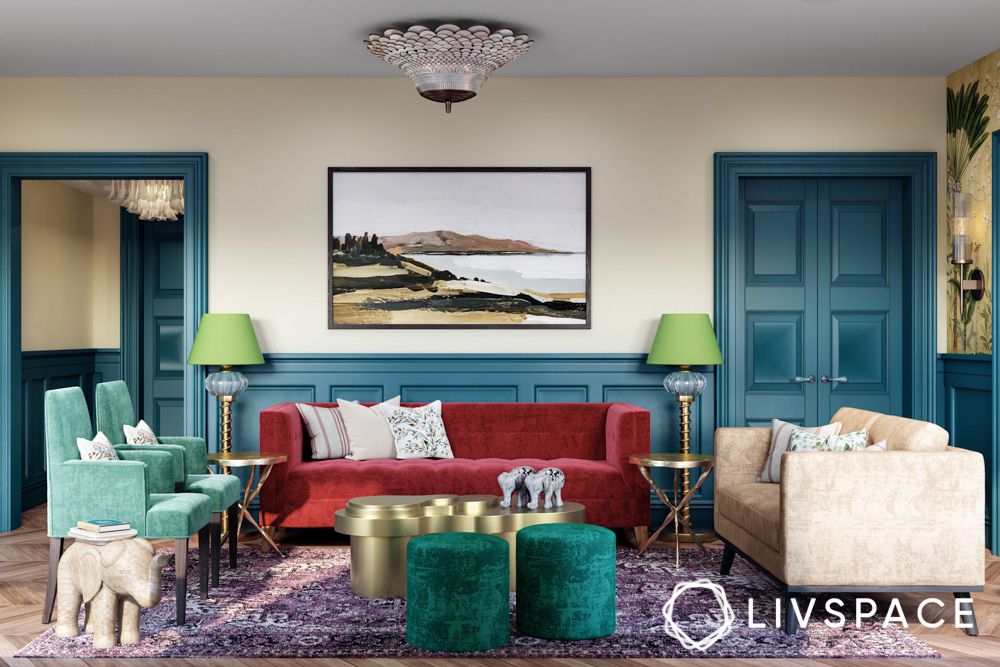 Sonam Kapoor is known for her sense of style. And this quality shows not only in her outfits, but in her house too! Her living room has furniture pieces of various design styles from across the world. Everything from European-style wainscoting, eclectic colours, and traditional Indian showpieces to tropical wallpaper designs falls in with each other to create this tricky but ingenious maximalist home decor idea.
The Concept of Unspoken Connectivity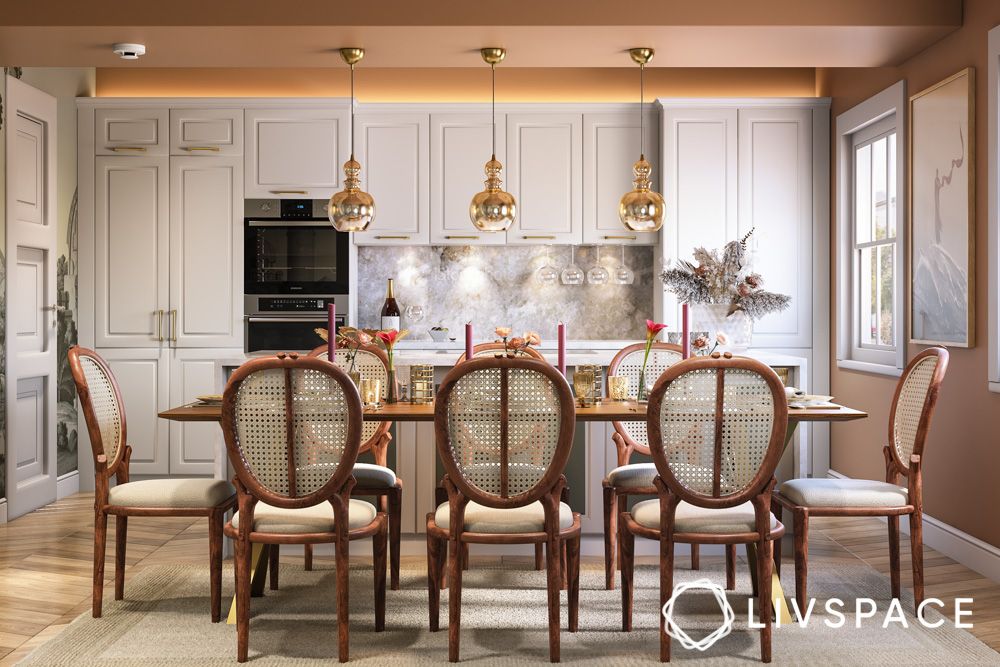 Okay so let's address the elephant in the room—quite literally—on the wallpaper on the left. This grand wallpaper is the most interesting aspect of this room. But that's not the point we're trying to make here—at least not the only one. That elephant motif serves as a grand backdrop for the deliberate furniture arrangement which is perfect for large gatherings and parties at home.
The Concept of Modern Traditionality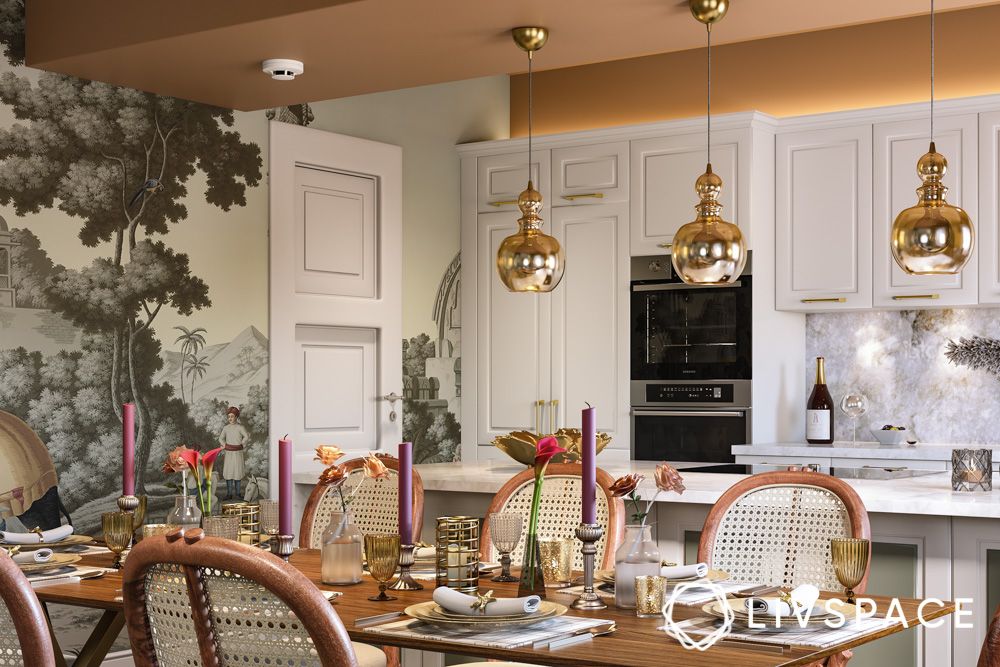 It's clear that Sonam is a sucker for nostalgia just by casting your eye over the furniture in this room! Note the large cabinet shutters with grooves, the wicker chairs, the antique candlesticks, the wallpaper. And then look at the modular fittings and the modern layout of the kitchen. It is the ultimate fusion done in the most sophisticated way possible. Mixing your antique furniture with contemporary pieces is a great and affordable way to create a maximalist home.
The Concept of Blunt Intimacy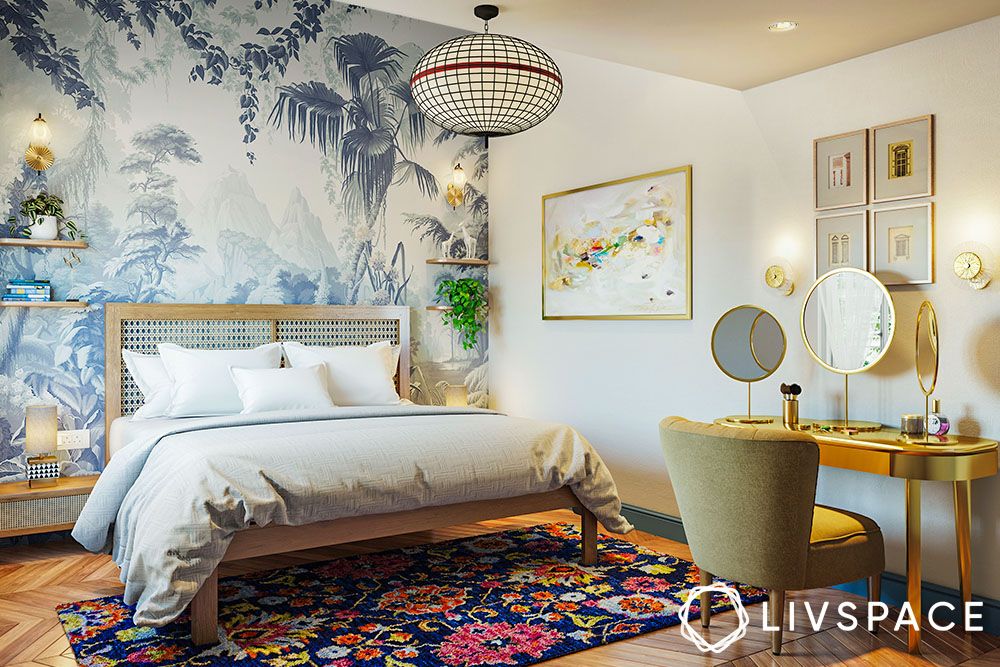 A maximalist bedroom can be cosy and intimate as well. It can have a mini library, large TV unit, or a reading sofa, a vanity table and still feel cosy. You can also achieve this in your bedroom by designing it to promote parallel play. Parallel play is when both partners stay independently busy while sharing a room without trying to influence the other. This means that you and your partner have a favourite hobby and you can pursue it in the same room.
The Concept of the Personal Touch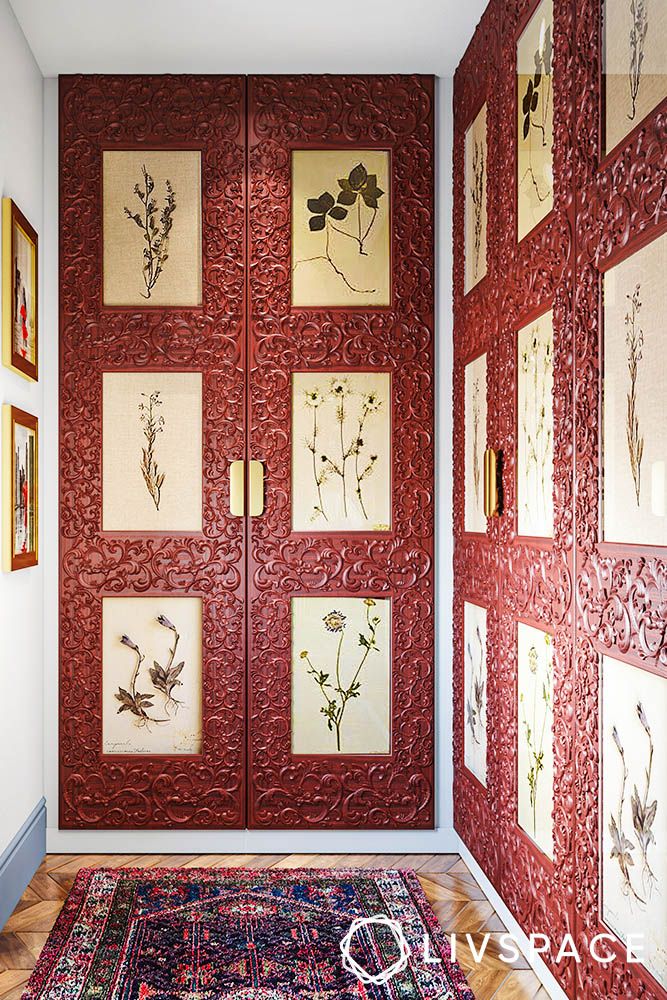 Like a true romantic, Sonam went with a personalised design for her walk-in closet. She reimagined every part of her wardrobe door—the trim, the laminate and the handles. It is a great way to customise your space with things that you like. If you find yourself stuck about how to surround yourself with the things that are close to you, seek help from a designer. Tell them what you would want your interiors to reflect, and they will build a concept for you.
The Concept of Non-Essential Ornamentation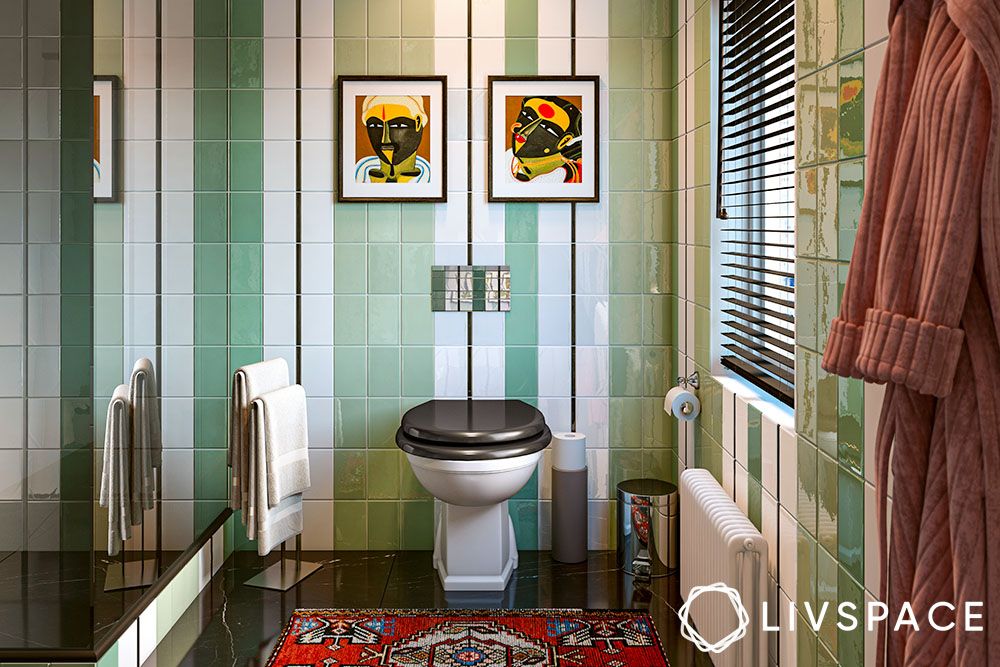 Wondering how to incorporate maximalism in your bathroom? It's quite simple really; just add interesting non-essentials to make your bathroom more impressive. For example, you could spend hours in this bathroom and not be bored with it. Moreover, it is low-maintenance (given the dark colours and easy-to-clean surfaces) and is less likely to irk us even when it gets dirty. You can also do this in your bathrooms with colours in this darker spectrum that relax you instantly. Do remember, however, that adding non-essentials to a bathroom will only work if it is spacious, so go for the best layout that offers optimum space.
We hope you like these maximalist home decor ideas that are simple and inexpensive. For more decor inspiration from celebrity homes, read: 10 Stunning Celebrity Kitchen Design Ideas to Give You a Glimpse of the Glam Life.
How Can Livspace Help You?
We hope you found our ideas useful! If you want beautiful interiors for your home, then look no further. Book an online consultation with Livspace today.
Send in your comments and suggestions to editor@livspace.com