Have you ever wondered how it would feel if you could stay at the Alibaug property that Ananya Pandey's character owned in Gehraaiyan? How many times have you wanted to plan a trip to the wedding venue for Kalki Koechlin's character in Yeh Jawaani Hai Deewani? Well, then it's a good thing that we have taken on the responsibility of answering these questions. And the best part? You can actually stay there! So get ready to block your calendars and experience these famous movie houses up close and personal!
Movie Houses #1: Ahilya By The Sea, Gehraiyaan
Image Credits: Ahilya By The Sea
While we might still be recovering from the shocking twist (no spoilers) that made Gehraiyaan the talk of the town, one thing is for sure — we couldn't get enough of the Alibaug villa that Ananya's character Tia owned in the movie. This Bollywood villa, which played as important a role as the main characters themselves, is a boutique hotel. Located in a quaint part of North Goa called Nerul, the villa is stunning and unique.
Amongst our favourite movie houses, this property, Ahilya By the Sea, is a heritage travel experience consisting of three villas, namely Sunrise, Sunset and Leela. The latter has been named in honour of the original designer, Leela Ellis. Her travels around the world, especially to countries like Morocco and Java, influenced the construction of these villas. The villas come with high roofs, hand-cut stonework and beautiful French windows that open up to the sea. Perfect for sunsets, right?
The place also has an enviable collection of art and antiques, which you can enjoy along with everything else by visiting their official site. Time to make your own Instagram reel on 'Doobey'!
Famous Movie Houses #2: Taj Lake Palace, Octopussy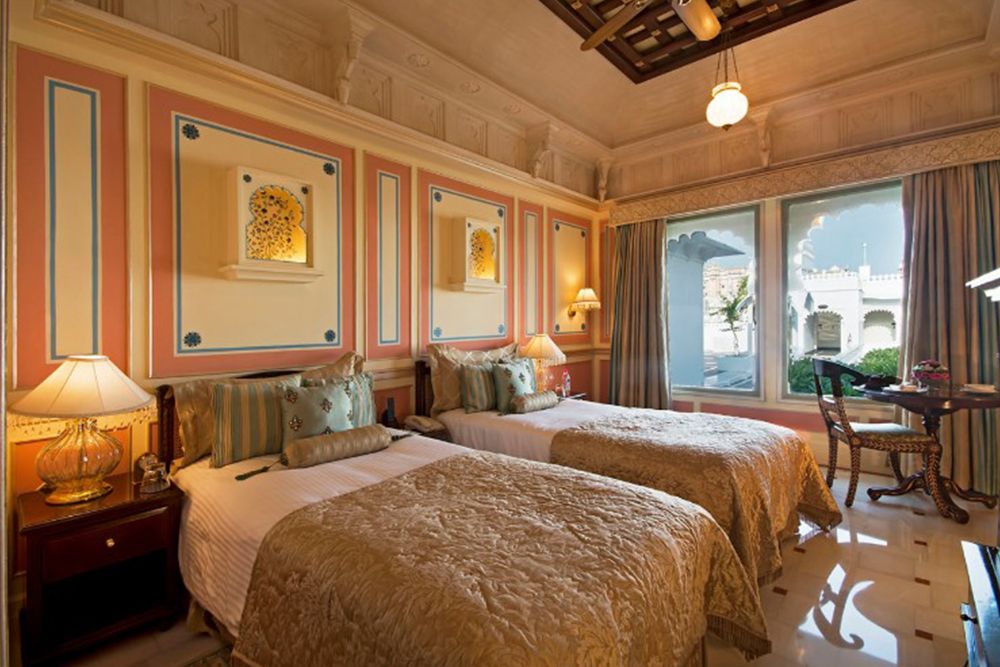 Image Credits: Taj Hotels
If staying at any of the most famous Bollywood movie houses isn't enough for you, how about a place visited by James Bond himself? That's right, 1983's Octopussy sees the MI6 agent travel all the way to Udaipur to stop a dangerous megalomaniac who is a threat to the world. While the movie received flak for its stereotypical portrayal of India, the character Octopussy's living quarters have gained quite the following. Counted among some of the most famous movie houses, the Taj Lake Palace is in the middle of Lake Pichola and its picturesque surroundings along with its classical architectural design have made it a great travel destination over the years. Fun fact — the nearby Shiv Niwas Palace and the Monsoon Palace were also featured in the movie, as James Bond's movie home and the villain's lair, respectively.
Want to know more? Click here and start your mission, should you choose to accept it!
Bollywood Houses #3: Oberoi Udaivilas, Yeh Jawaani Hai Deewani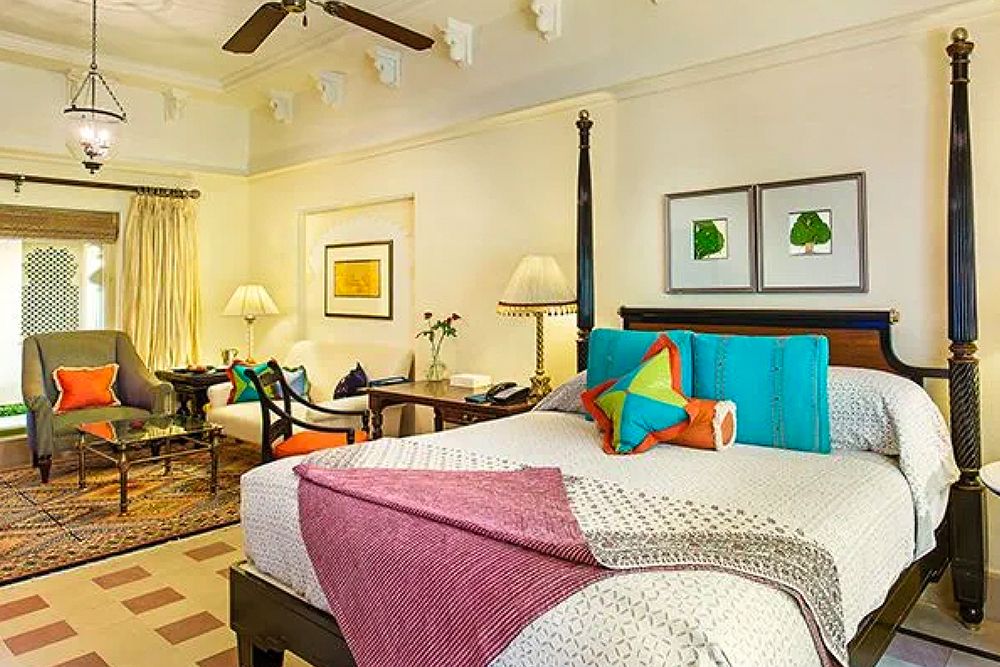 Image Credits: Oberoi Hotels
With Yeh Jawaani Hai Deewani, Ranbir Kapoor introduced the world to Bunny, a character whose zest for new adventures and experiences inspired an entire country to start wanderlusting! Among the myriad of places he visited, however, it is the one closest to home that made every single one of us go "I wish we stayed there as well". Oberoi Udaivilas, which doubled as the venue for Bunny's best friend Aditi's (played by Kalki Koechlin) wedding, was as big a centrepiece as the movie itself — and amongst our top movie houses. Sprawling lawns are coupled with breathtaking views of Udaipur's Lake Pichola. These are accentuated even more by the interiors of the suite. Tastefully done in luxurious beige highlights and the classic Oberoi design touches, the hotel is a masterpiece. Already visualising yourself staying at one of the top Bollywood houses in Rajasthan? Then click here to embark on this adventure!
Bollywood Villa #4: 180 McIver Villa, Kapoor & Sons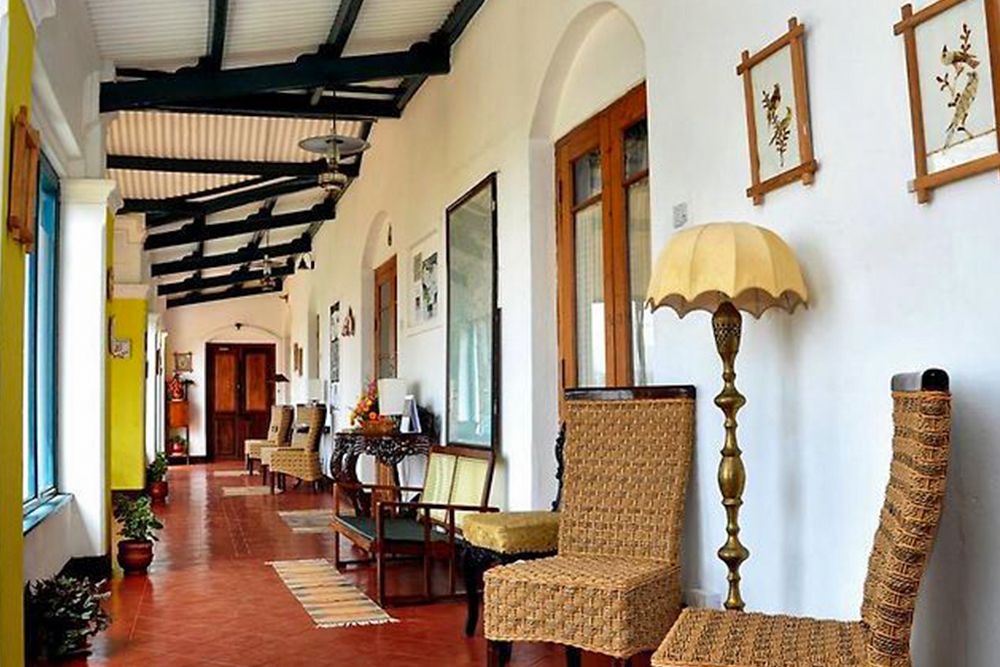 Image Credits: 180 McIver Villa
One of the most progressive commercial movies to come out in Bollywood in recent times, Kapoor & Sons also gave us the perfect example of the Bollywood villa of our dreams: 180 McIver Villa in Coonoor. This colonial-era homestay served as the home for the eponymous dysfunctional family. It also played a huge part in bringing the members back together, in more ways than one. The real villa consists of six rooms, each decorated in their unique style. The highlights include classical armchairs, four-poster beds, a parlour and private seating areas with views of the entire valley. If Coonoor's natural beauty wasn't enough, the McIver Villa holds its own in spectacular surroundings. It stands out as one of the most famous movie houses to take that entire experience to the next level! If we were you, we would book the villa right this instant by clicking here.
Loved these real movie houses but can't spare the time for a trip? Vacay at home with these 4 stunning hotel room design ideas!
How Can Livspace Help You?
We hope you found our ideas useful! If you want beautiful interiors for your home, then look no further. Book an online consultation with Livspace today.
Wondering how our customers feel about working with Livspace? You can check out the Livspace reviews here!
We love hearing from you! Write to us with your comments and suggestions at editor@livspace.com