We all crave the good life! But for the majority of us, getting a glimpse of glamorous life on social media is the best we can hope for. From massive swimming pools to luxurious home bars, celebs show us how to live the grand life. And there are certain things that we find unique in all celebrity home interior designs. So, if you want to redesign your home to give it a luxe makeover, take inspiration from these 10 items you can find in most celeb homes.
Celebrity Home Interior Item #1: A Swimming Pool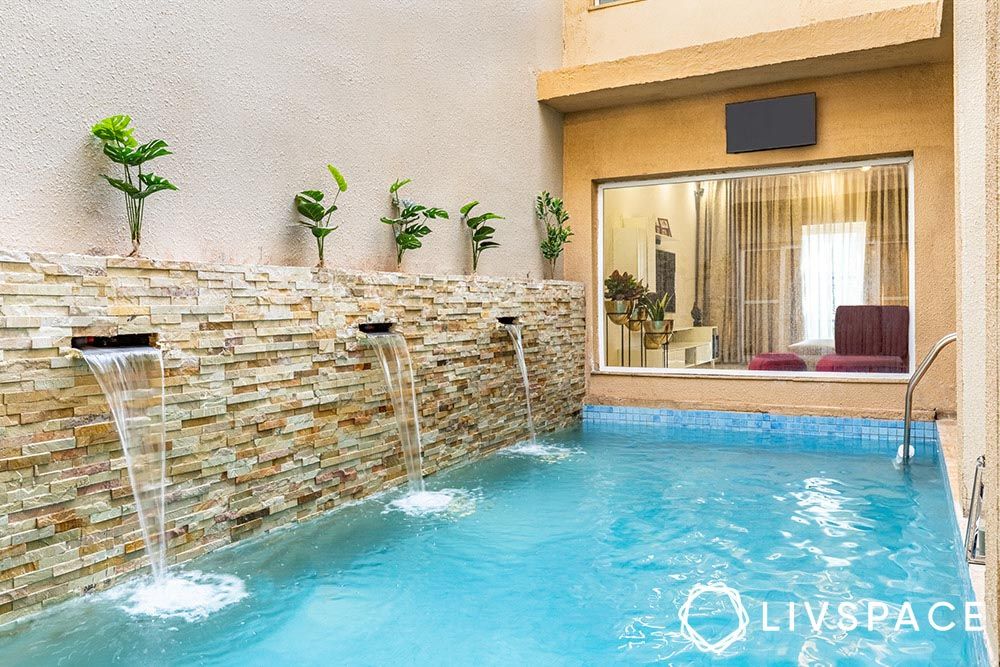 If there is one thing that almost every celebrity house interior has in common, it is the presence of a swimming pool. From Taylor Swift to Kareena Kapoor Khan, celebrity home interior designs are incomplete without a pool.
Celebrity House Interior Item #2: A Bar Unit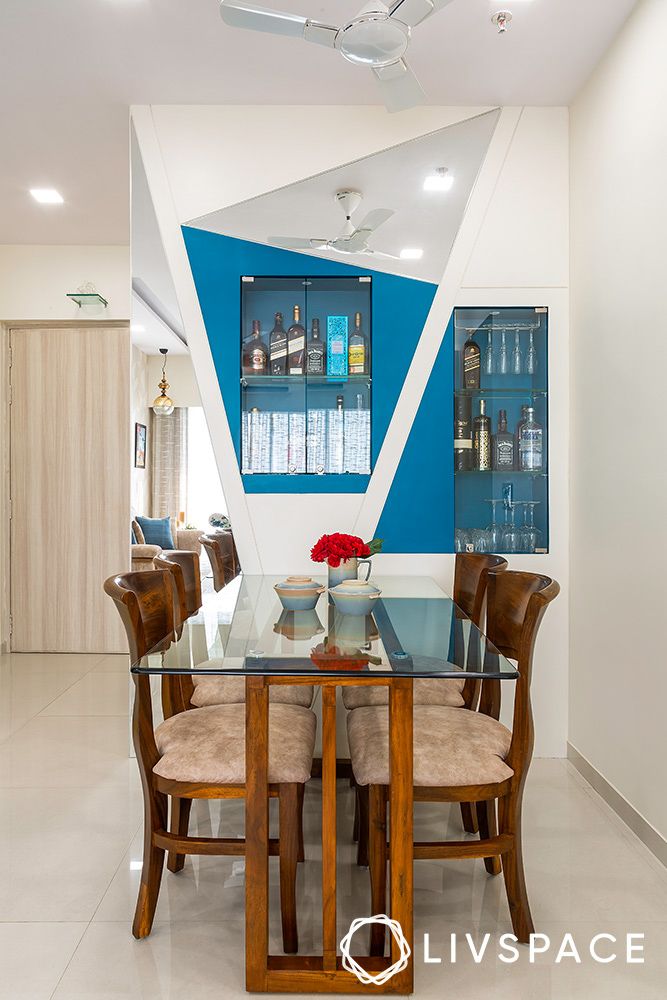 If you have it, flaunt it! A bar unit is another celebrity home interior staple. And when you have a gorgeous collection of high-end drinks, just like these celebrities, a well-designed bar unit is a must to display the same.
Celebrity Home Ideas #3: Spa-Like Bathrooms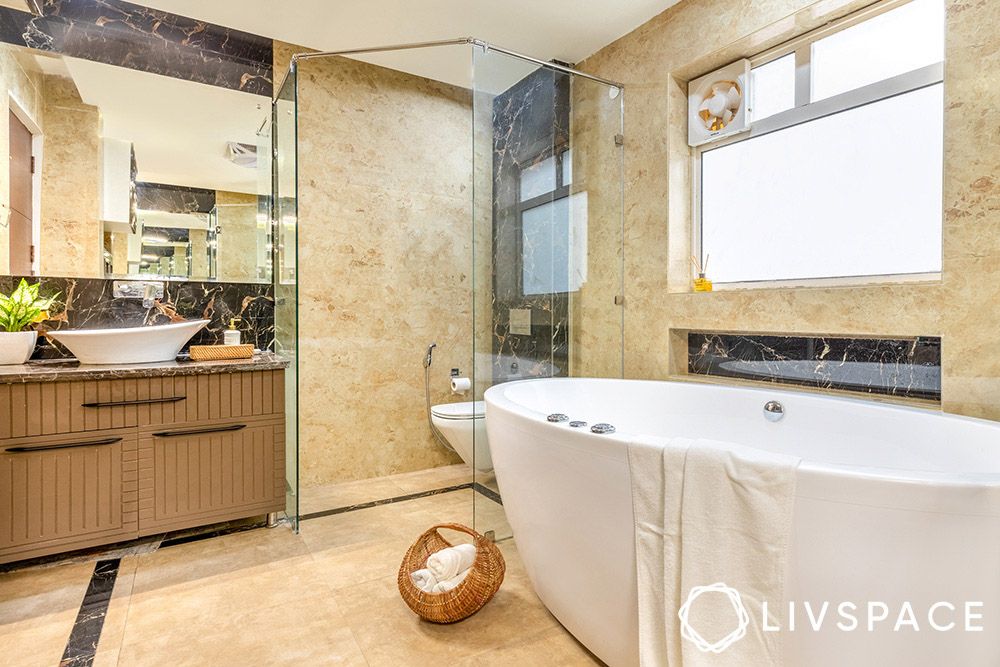 After a long and tiring day at work, all we want is to sit back, chill and relax. Celebrities, too, feel the same way. Consequently, home interior designs of celebrities have bathrooms straight out of a 5-star hotel! Some of the luxe items you can find in celeb bathrooms include temperature control mirrors and floors, and bathtubs with jacuzzi jets.
Celebrity Home Interior Item #4: Stunning Walk-In Closets
Most of us take our fashion inspiration from Bollywood and Hollywood celebrities. Additionally, we can never get enough of the stunning outfits they wear, be it to a red carpet event or to a private jet. Ever wondered where they keep these clothes? Most celebrity home interior designs come with grand walk-in wardrobes with ample space.
Celebrity House Interior Item #5: Racks and Shelves for Mementoes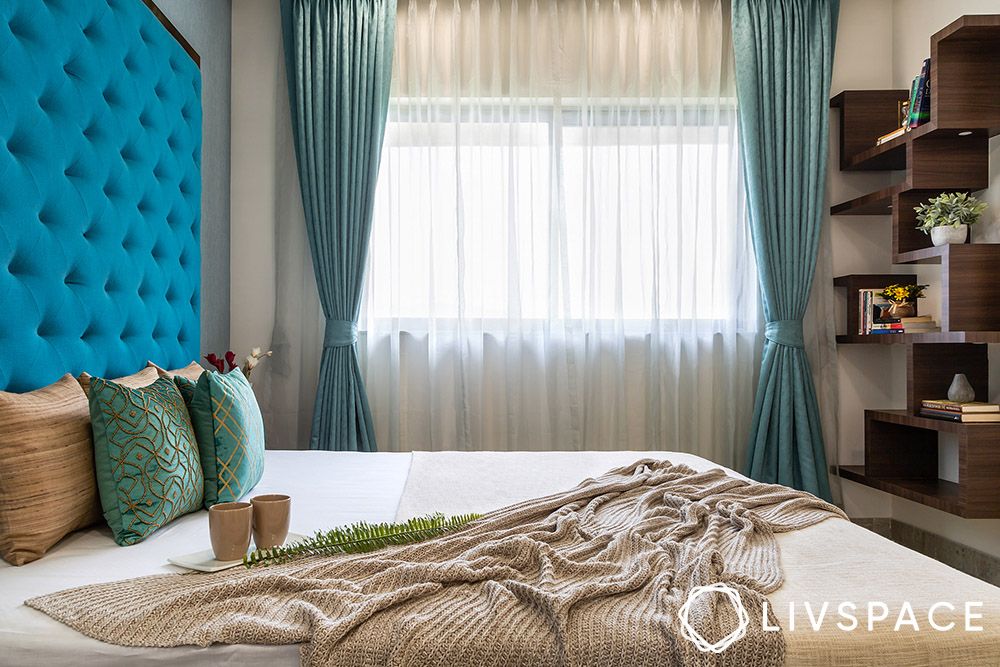 Like us, celebs also love to collect knicks and knacks from their travels as well as mementoes that remind them of special memories. And what's the point of having cute mementoes if you can't display them! Go ahead and decorate like a celebrity, for instance, Katrina Kaif, by setting up a contemporary shelf with artefacts, and other knicks and knacks.
Celebrity Home Ideas #6: Well-Designed Outdoor Spaces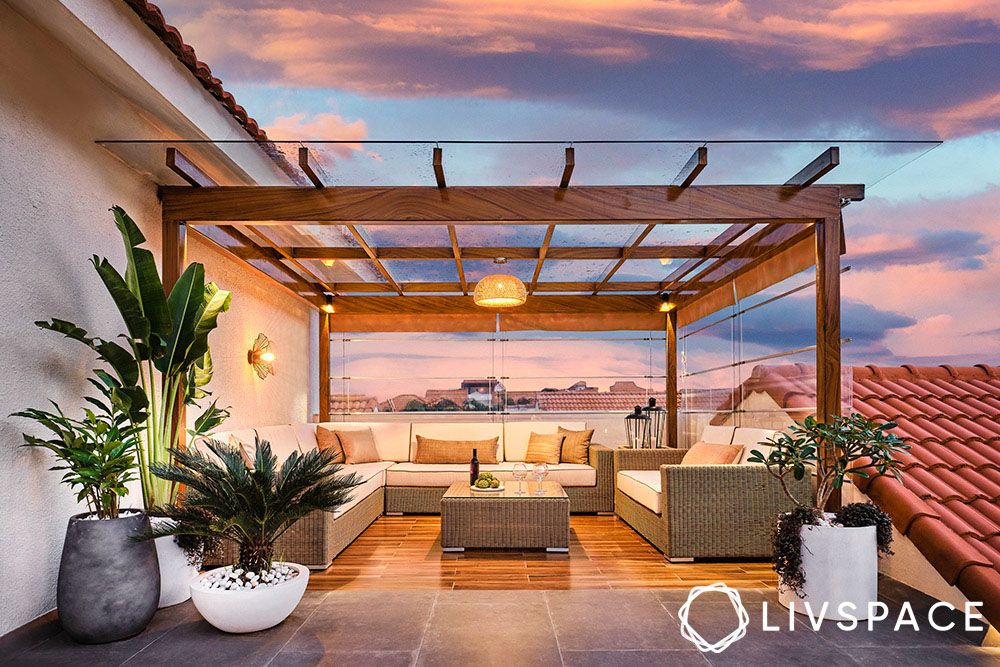 When the first lockdown due to COVID-19 hit the country, we got a glimpse of our favourite celebs spending a lot of time in their balconies and terraces. One thing that every celebrity home interior has in common is the presence of exotic and well-designed outdoor spaces. Priyanka Chopra's modern porch design in LA is one that is a must-see!
Celebrity Home Interior Item #7: Tons of Greenery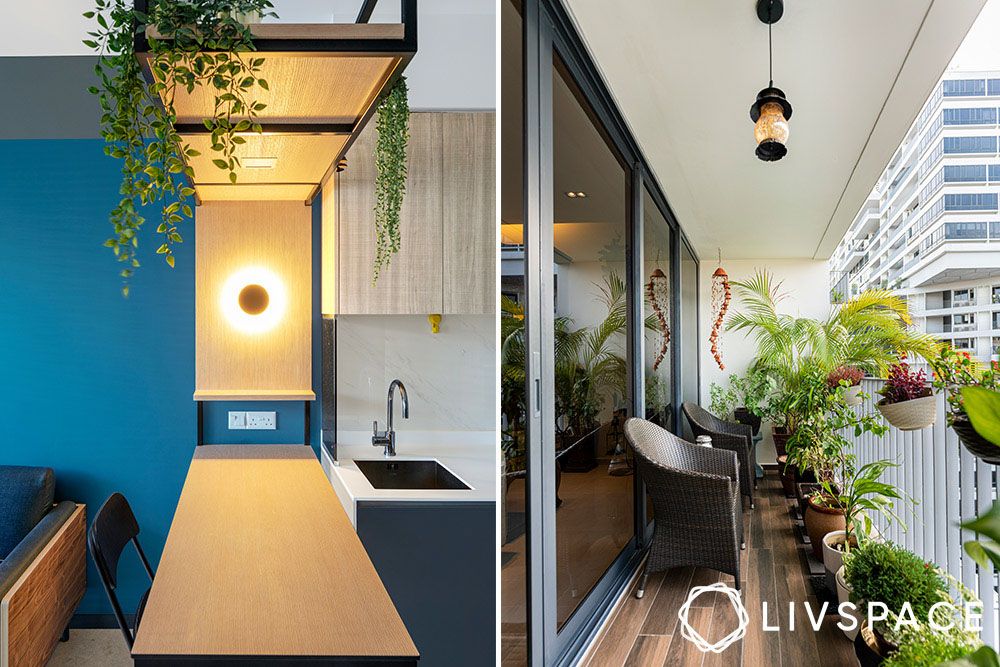 A popular interior design trend of 2022 is biophilic design or the use of plants and greenery as part of your interior design. Therefore, if you are looking for celebrity home ideas that you can recreate, adding some plants is an easy and affordable option.
Decorate Like a Celebrity Tip #8: Elegant Artwork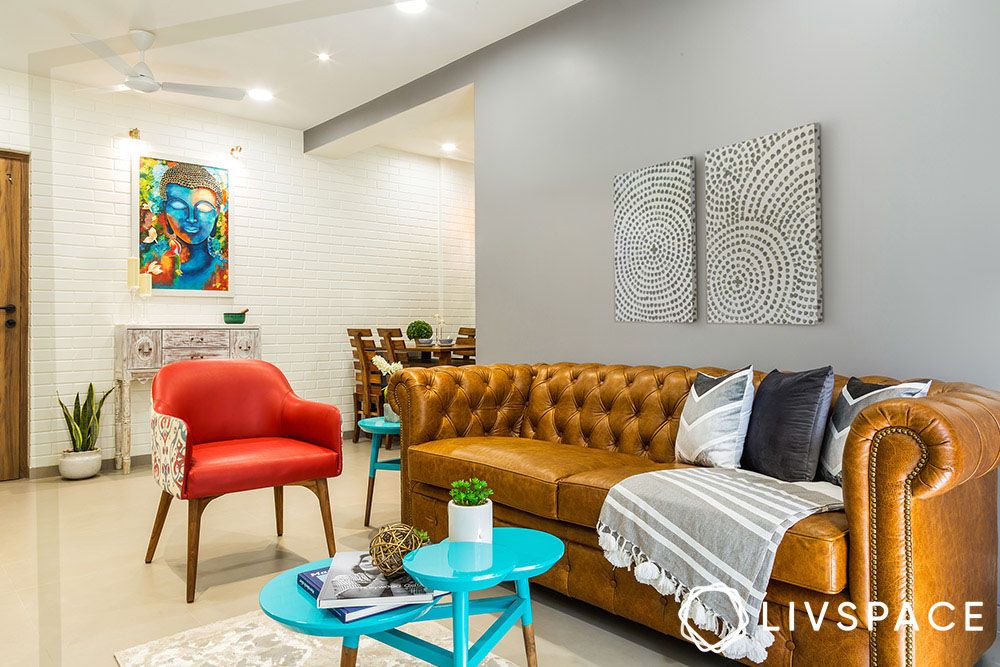 If you have seen photos of Sonam Kapoor's UK home, the first thing that will stand out is the amount of artwork. It is a fact that celebrity home interior designs put a lot of focus on wall art. So, if you want your home to look like a celebrity home interior design, splurge on some art.
Decorate Like a Celebrity Tip #9: Lounge Rooms to Relax In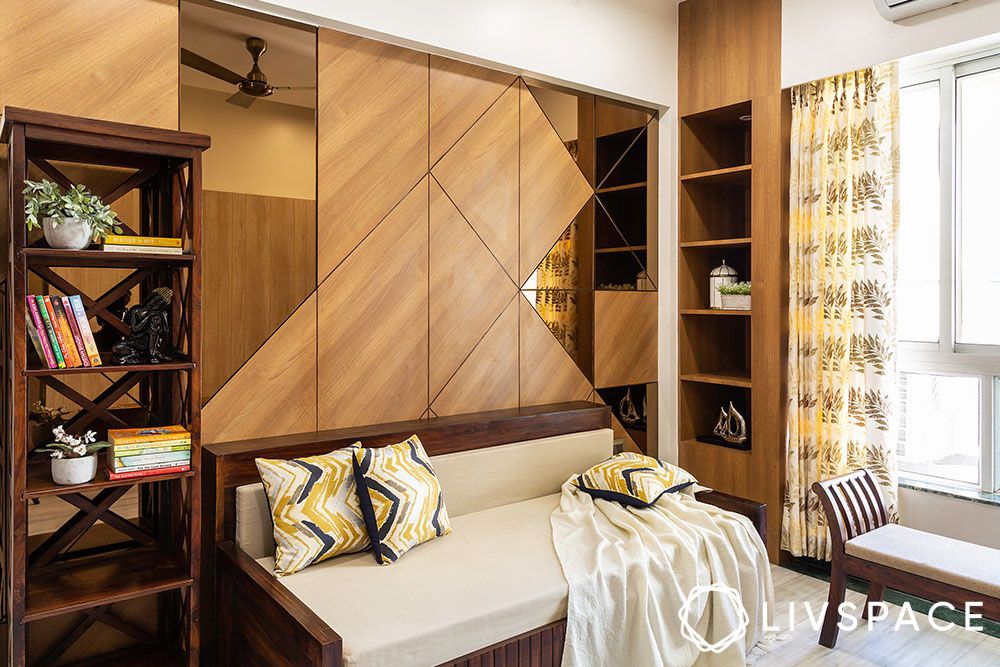 Celebrities work hard and play harder! As such, most celebrity house interior designs come with a well-equipped lounge room. Additionally, these lounge rooms often come with theatres, bowling alleys etc.
Celebrity Home Interior Item #10: Spacious Open Kitchens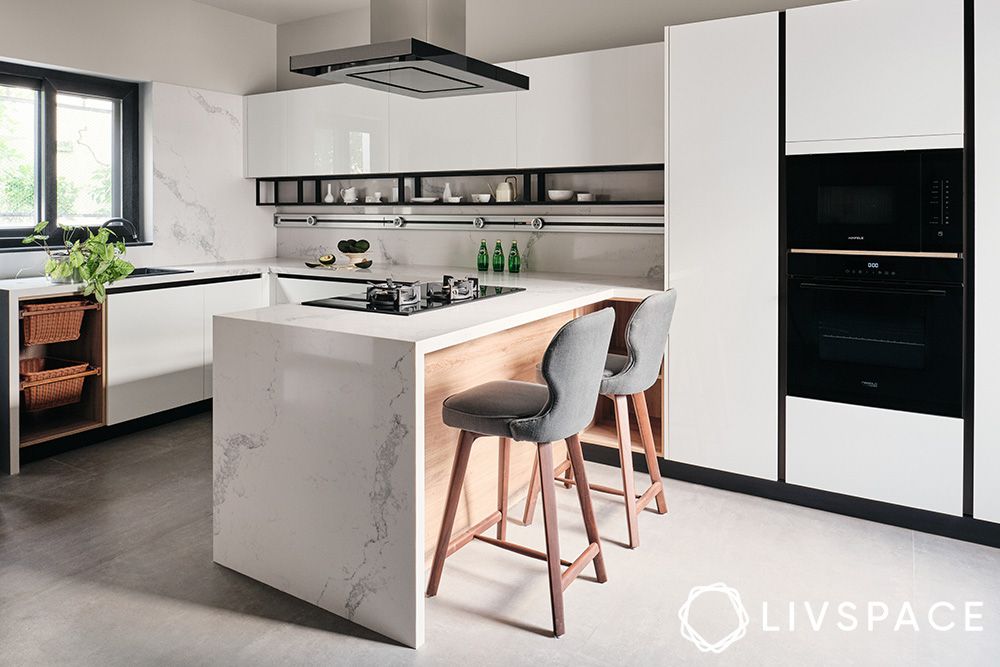 One of the celebrity kitchens that we can't get enough of is Priyanka Chopra's muted and modern open kitchen. Moreover, open kitchen designs can now be seen in almost all celebrity home interior designs. Not only is this layout convenient but it is also easy to organise.
If you liked these celebrity home ideas, check out these four movie houses where you can actually stay.
How Can Livspace Help You?
We hope you found our ideas useful! If you want your home to be just as beautiful, then look no further. Book an online consultation with Livspace today.
Wondering how our customers feel about working with Livspace? You can check out the Livspace reviews here!
If you have any thoughts and suggestions you'd like to share with us, we're all ears! Drop us a line at editor@livspace.com.