Have you ever seen a home that is completely devoid of prints and patterns? If you have, then it's not likely to be an Indian home. It's the home decor prints and patterns that give our homes their unique character. And we Indians love prints! Guess what? So do our favourite celebrities! And here is a list of the celebrity homes in India that we recreated to bring you inspiring prints and patterns
Celebrity Homes in India #1 Poignant Paisley Prints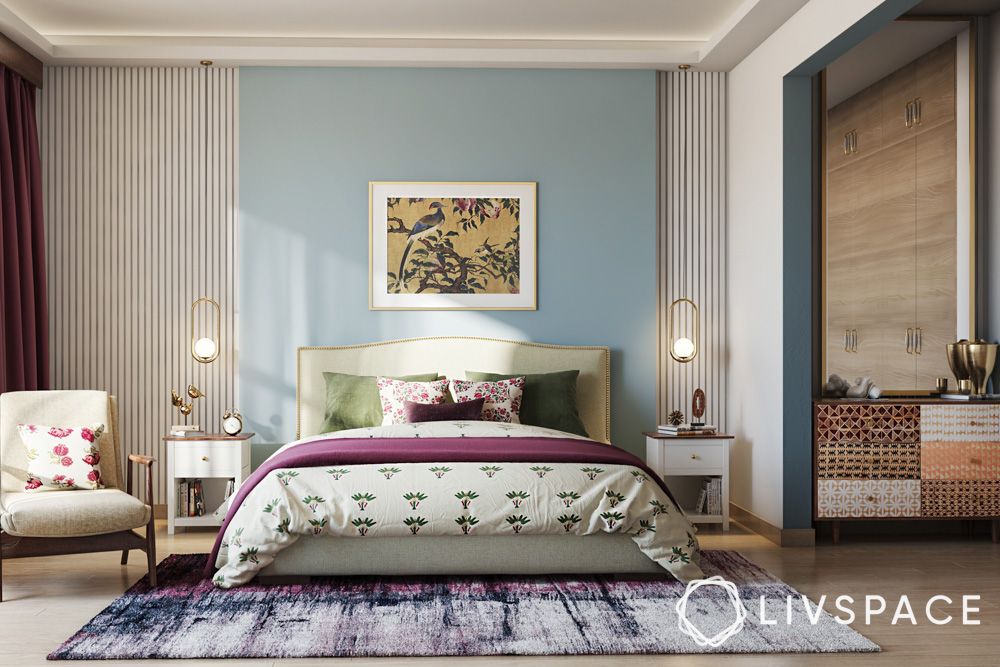 Origin: If you have ever come across a Kashmiri shawl or carpet, then you have surely seen a paisley pattern. Our desi word of this print (also very popular in Europe) is buta or buti. Originally, this tear drop-shaped print is Persian in origin has a universal appeal, and it looks best when set in a close-knit pattern.
Stamp of Celebrity Style: The paisley makes an appearance on the bed linen used by fashion designer Masaba Gupta. We love the fresh vibes that come with it!
Celebrity Homes in India #2: Bold & Boisterous Bagh Prints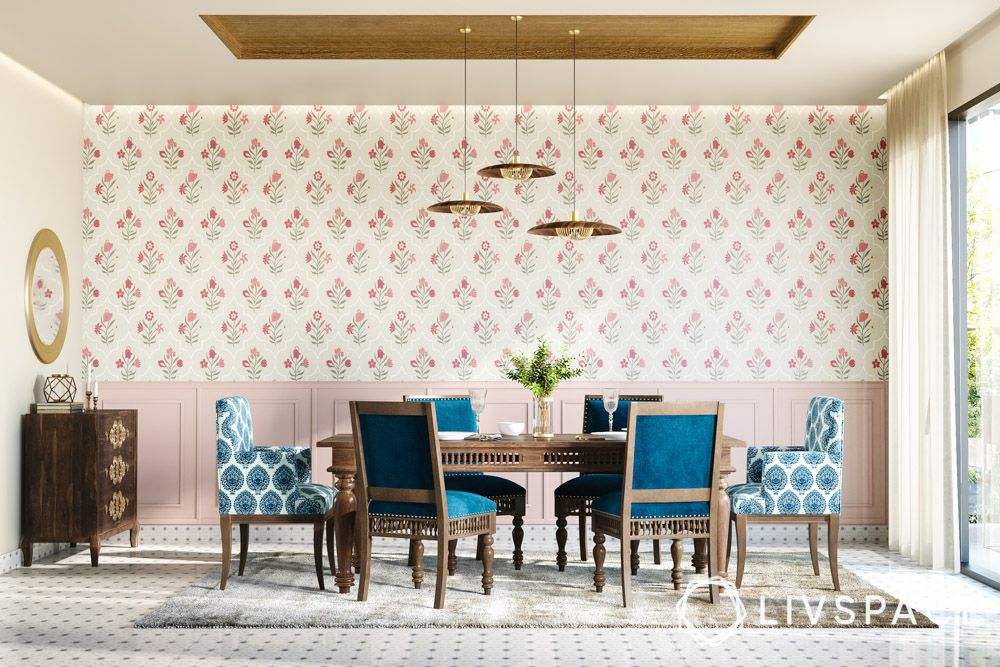 Origin: Bagh is actually a place in Madhya Pradesh where these prints originate. These were typically block printed using natural dyes. However, for modern fabrics, the prints just get replicated into a mechanised dying system.
Stamp of Celebrity Style: Irrfan's home is just as eclectic as his reporterie of work. And these upholstered dining chairs with Bagh-like prints add some much-needed character and variety to the actor's dining space.
Celebrity Homes in India #3: Fancy Floral Prints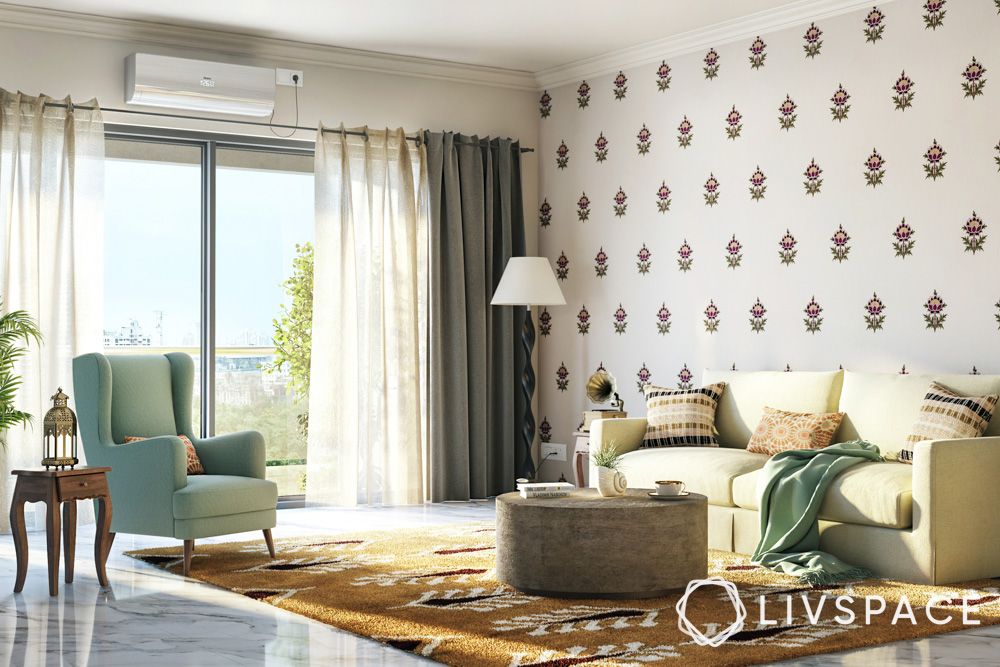 Origin: Did you know that Chinese garments were the first to flaunt exotic floral prints way back in the 12th century? And then the Japanese followed up with intricately embroidered kimonos! So it quite some time before the floral print made its way to Europe and even when it did, it was always associated with the Orient.
Stamp of Celebrity Style: We found the most amazing bold florals prints on a wallpaper in Huma Qureshi's living room. What we found in Jacqueline's home were more intricate vines on the upholstery of dining chairs. Floral prints soften up the aura of your decor instantly, adding grace and freshness.
Celebrity Homes in India #4: Raw & Real Animal Prints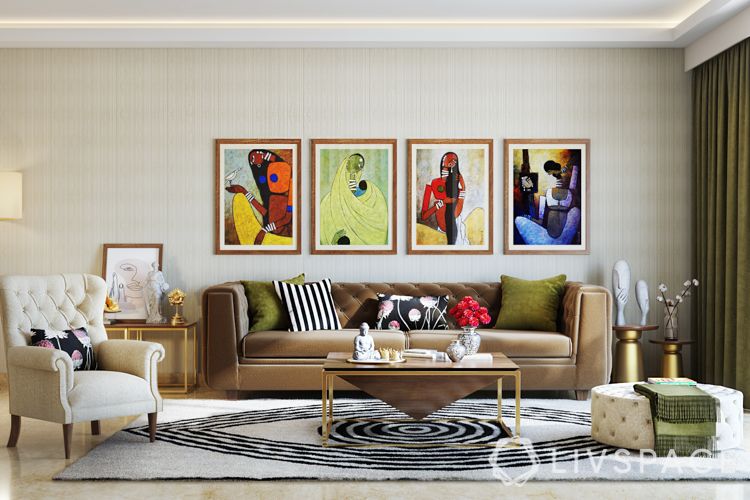 Origin: Animal skin prints became popular in fashion and home decor in the 1960 during the Bohemian era. However, if we look backwards, we realise that in the prehistoric times, hunters believed that keeping animal skins give them the power of the animal.
Stamp of Celebrity Style: Twinkle Khanna's sea-facing home is full of bright and bold elements. The monochrome rug with zebra prints fits right into the scope of things here. In Jacqueline's home, we see playful animal prints on cushion covers that take you on a trip down memory lane. So you can try these two diametrically different ways using the same home decor patterns.
Celebrity Homes in India #5: Shades of Stripes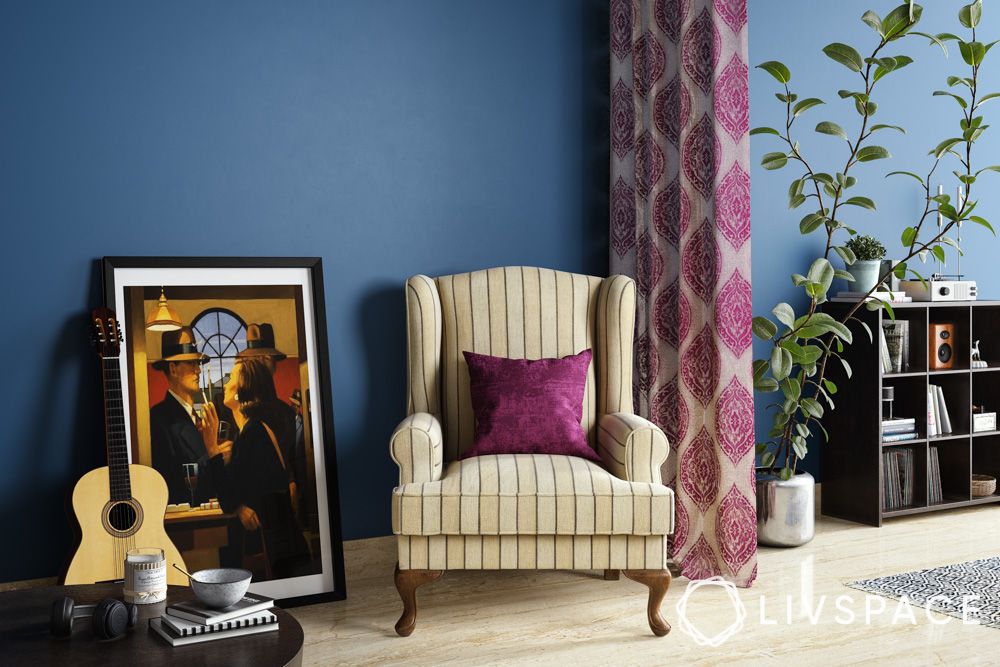 Origin: As they say, a tiger never changes his stripes. But you can change your stripes — length, breadth, colours and all. Stripes are the oldest patterns used by human beings because they evolved naturally from colour variations in wool.
Stamp of Celebrity Style: Radhika Apte's favourite armchair is a mix and match of different coloured stripes. We see finer stripes making an appearance in Huma Qureshi's dining chairs. Stripes add texture and variations to your home decor. You can use them with almost any kind of decor and style.
If you enjoyed reading about the home decor prints you can pick from celebrity homes, also check out what their favourite 'me' corners are.
Before you leave, here are 6 more must-see decor ideas to inspire you.
How Can Livspace Help You?
If you want your home to be just as beautiful, then look no further. Book an online consultation with Livspace today.
We love hearing from you! Write to us with your comments and suggestions at editor@livspace.com
Disclaimer: All contents of the story are specific to the time of publication. Mentions of costs, budget, materials, finishes, and products from the Livspace catalogue can vary with reference to current rates. Talk to our designer for more details on pricing and availability.