Many know John Abraham as a famous actor and motorcyclist; few know him as an environmentalist of note. So the actor's choice of natural decor for his spacious Mumbai duplex may come as a surprise to many. And John Abraham's home is an ode to simplicity. His penthouse in Bandra is all about clean lines and sparse furniture that is as close to nature as possible. In short, this house is a minimalist's dream! No wonder it has been voted as the best celebrity home by the Indian Institute of Architectural Design.
Functionality and natural light have been prioritised while designing this celebrity home, which could teach us a thing or two about sustainable design for sure. Take a look at John Abraham's home featured in Architectural Digest and also watch his video tour by Asian Paints. And we will take you through the design ideas you can borrow from this home.
John Abraham Home Inspired Ideas #1: Maximise natural light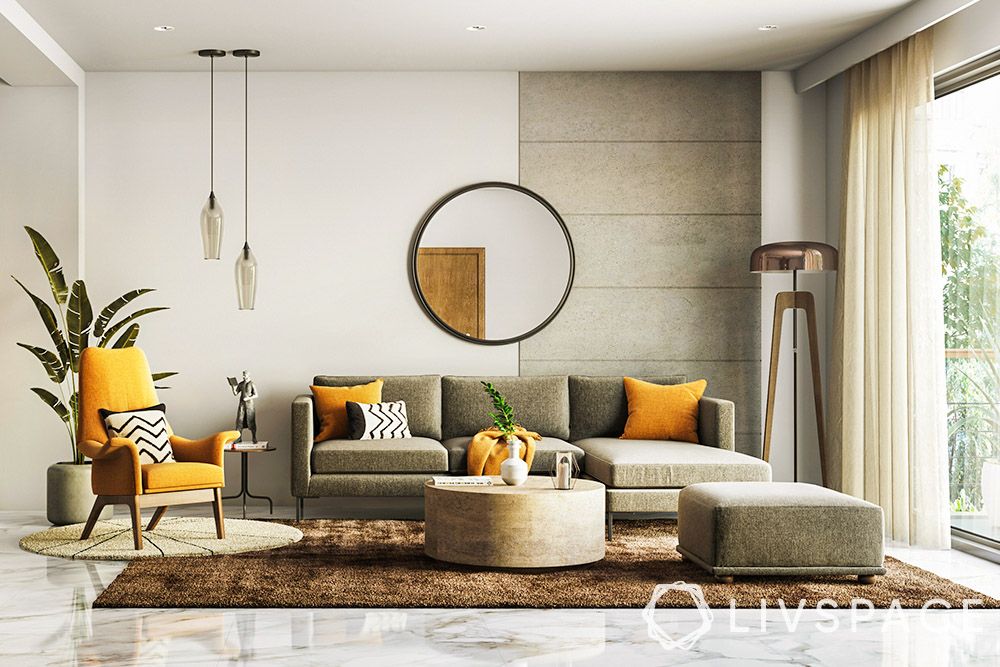 When you have the sea lapping at your feet and scent of the sand in the air, why would you hide behind walls? Its proximity to the sea makes this home a prize. Hence, its seaview has been exploited in the best possible way by installing floor-to-ceiling glass walls in the living area. While you may not have such an enviable sea-facing home, glass walls can definitely help maximise natural light and open up space.
John Abraham Home Inspired Ideas #2: Use eco-friendly materials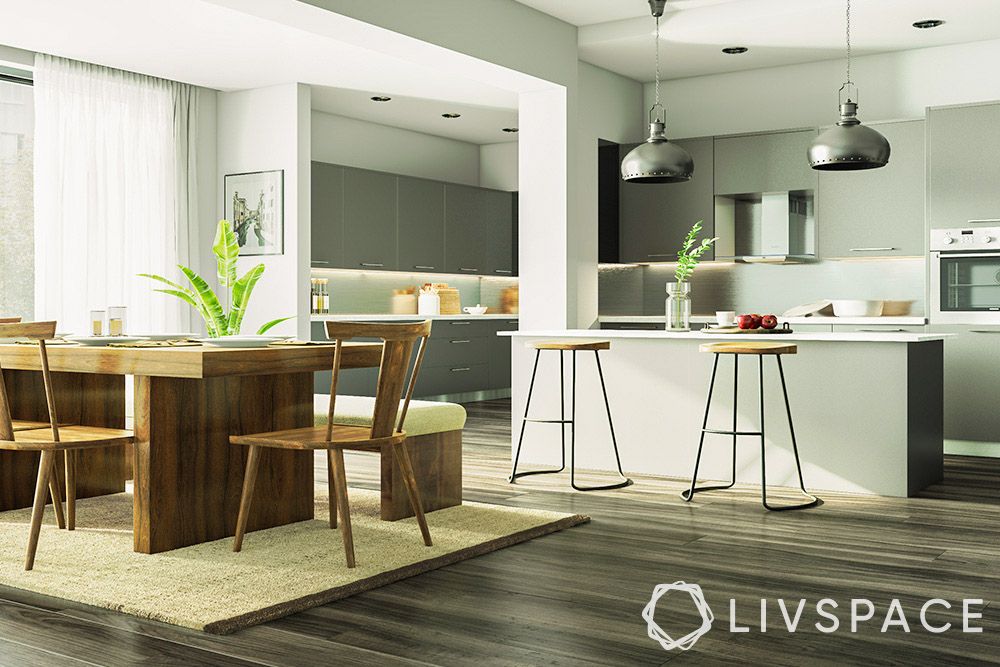 If you share John Abraham's philosophy of being close to nature, choosing salvaged wood is the ideal way to practice sustainability. Take a look at the rough-hewn dining table set consisting of three stools, a bench and a fluid design table. This is entirely made from one naturally felled tree. For a more conventional dining set, pick a table with sleek edges and assorted seating or a classic four seater round table. To recreate this eco-friendly setting, opt for timber that doesn't contribute to loss of biodiversity, such as, bamboo, pine and oak.
John Abraham Home Inspired Ideas #3: Add a lounge in the bedroom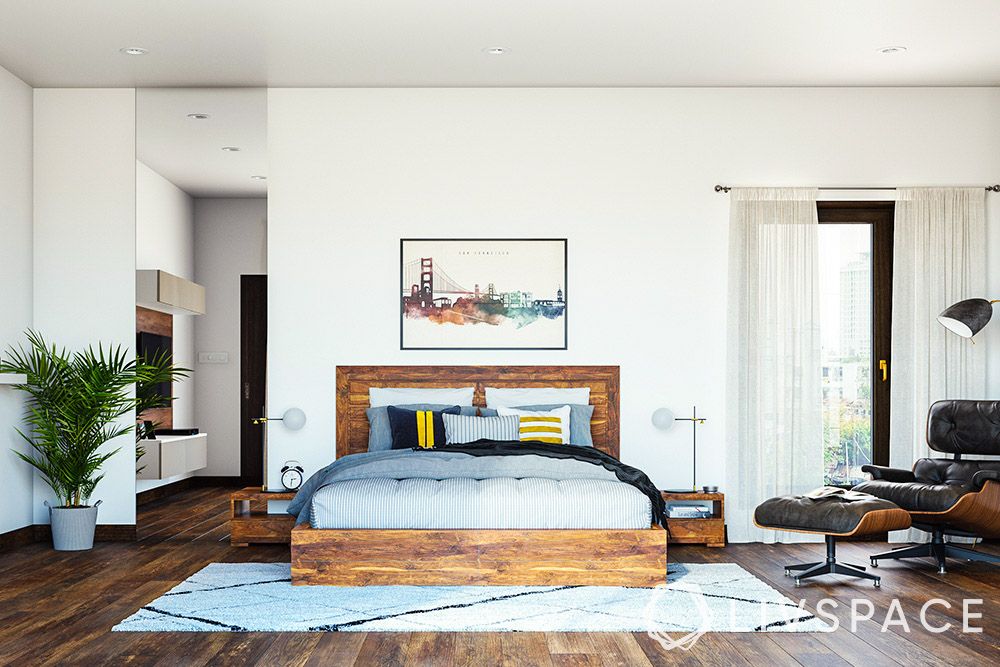 The active fitness proponent's bedroom is his favourite spot to enjoy some downtime with his wife Priya Runchal. The sweeping view of the Arabian sea through the picture windows here is a view that each one of us envy. Local wood and green construction practices were followed throughout this penthouse and you can see lovely hues of warm wood in his master bedroom as well. You can spot a lounge chair here where the Parmanu actor loves unwinding.
John Abraham Home Inspired Ideas #4: Put in a wardrobe that works for you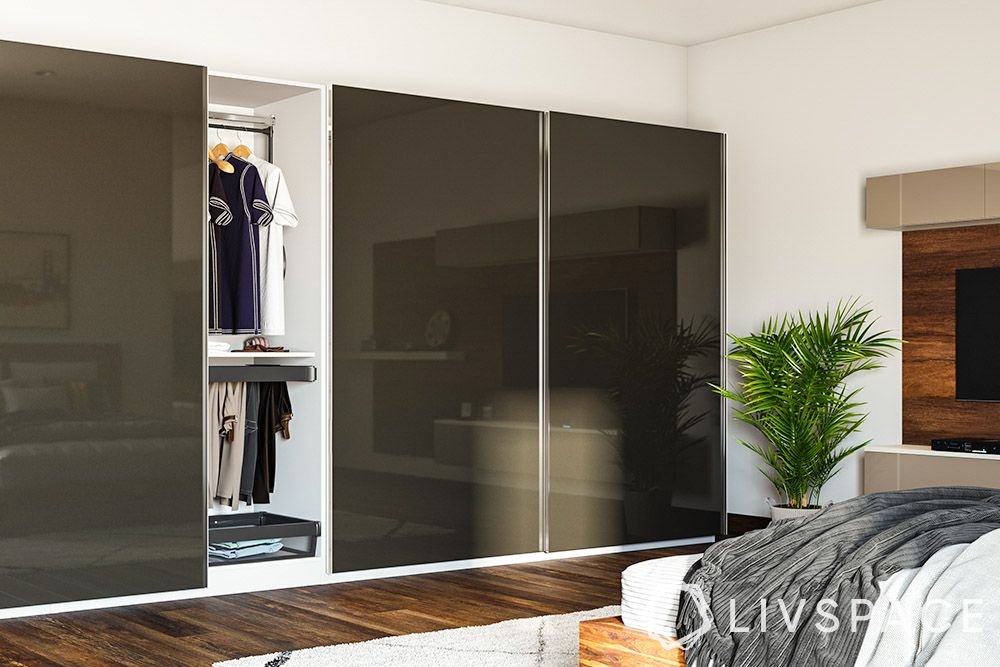 John Abraham has a cosy walk-in wardrobe that comfortably houses all his autographed helmets on the top shelf. It also scores a perfect ten on organisation. If you do have a bare wall and love a designated section for all your essentials, consider putting in a massively wide sliding wardrobe. We recommend a dark glossy finish to give it that ultimate modern look.
John Abraham Home Inspired Ideas #5: Pay heed to personal sanctuary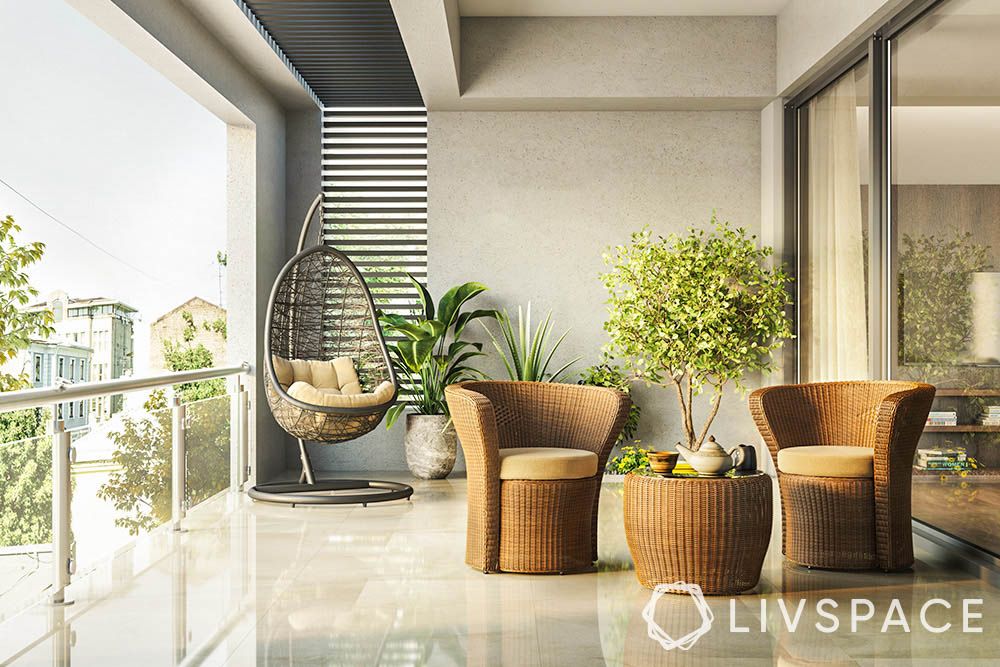 One of the many drool-worthy highlights of John Abraham's home is a mystical lounge. It leads to a spellbinding view of the Arabian Sea. It's no wonder that he loves this space for some serious downtime. While a view like that is difficult for most of us to come by, the trick is to create a sanctuary that works only for you. Put in a weatherproof set of chairs and table and a bubble chair for comfy seating. and potted plants wherever you can to ground your thoughts. You can also add glass barriers to bring in the maximum experience of your view just like John Abraham's balcony.
If you liked this, take a look Inside Radhika Apte's Home Recreated by Livspace. You could also take a look at other ideas we've loved in celebrity homes.
Send in your comments and suggestions.