Whether its her versatile roles in movies like "Gangubai Kathiawadi" or her dreamy wedding to Ranbir Kapoor, Alia is always in the limelight (for all the right reasons)! But in this article, we don't want to talk about her acting talent. Rather, we were so inspired by her vibrant and cosy Juhu pad, featured in Architectural Digest, we decided to steal some tips and show you how to recreate her home. Read on.
Inspired by Alia Bhatt look #1: Casual Living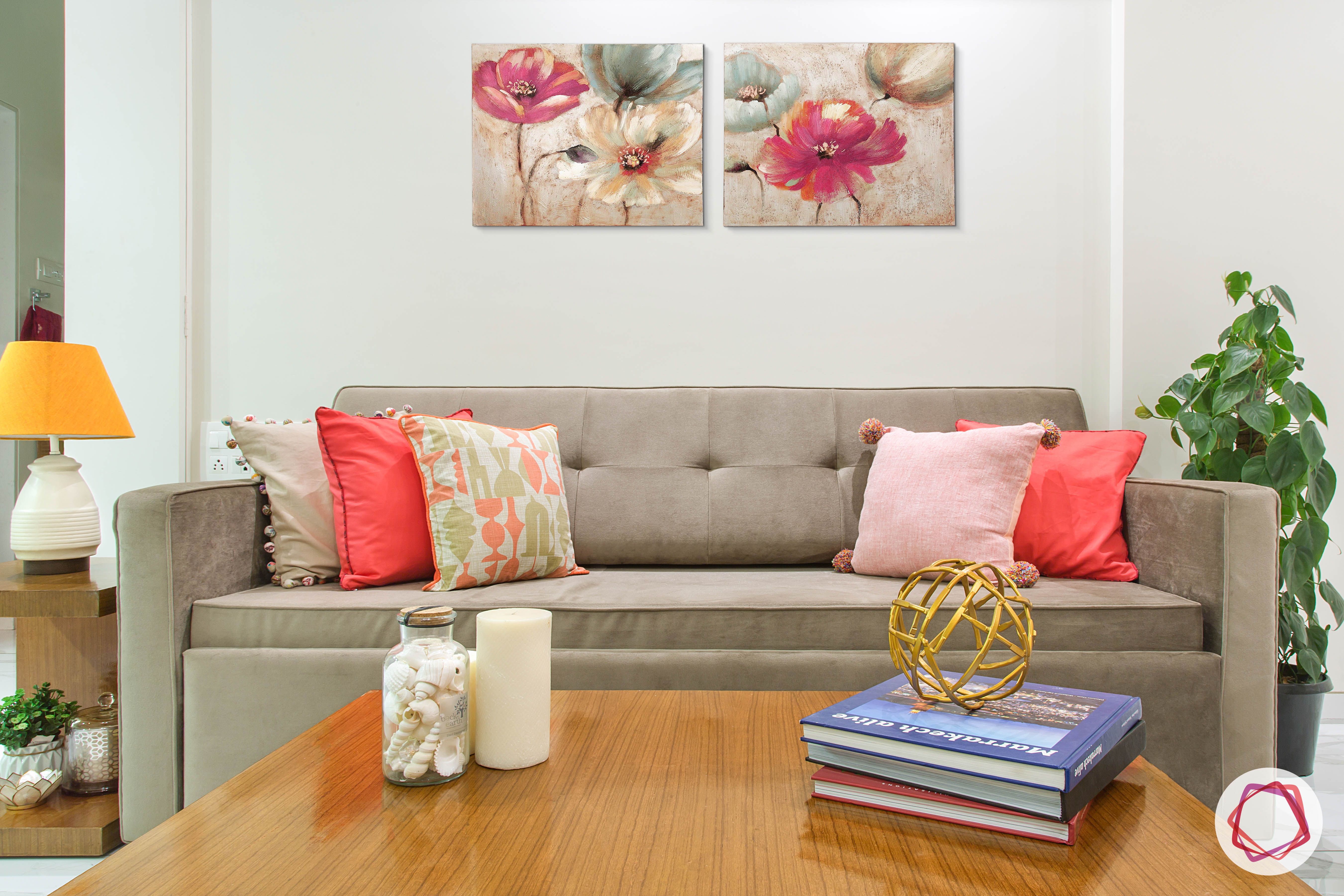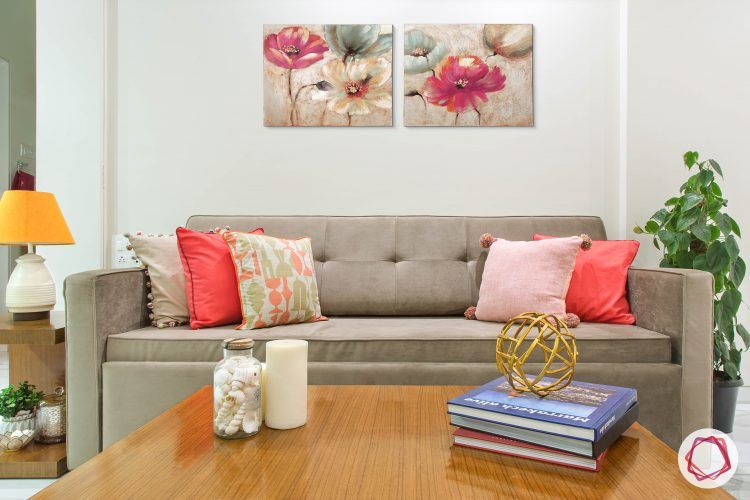 Let's give you a quick lesson on how to design your living room like Alia. Get yourself a neutral-toned couch and top it off with cushions in graphic prints and quirky images. A centre table in solid wood will give the room some much-needed grounding. To this milieu, you can add accessories like paintings and pots to suit your taste. Own this look with your own personalised details.
Inspired by Alia Bhatt look #2: Niche Storage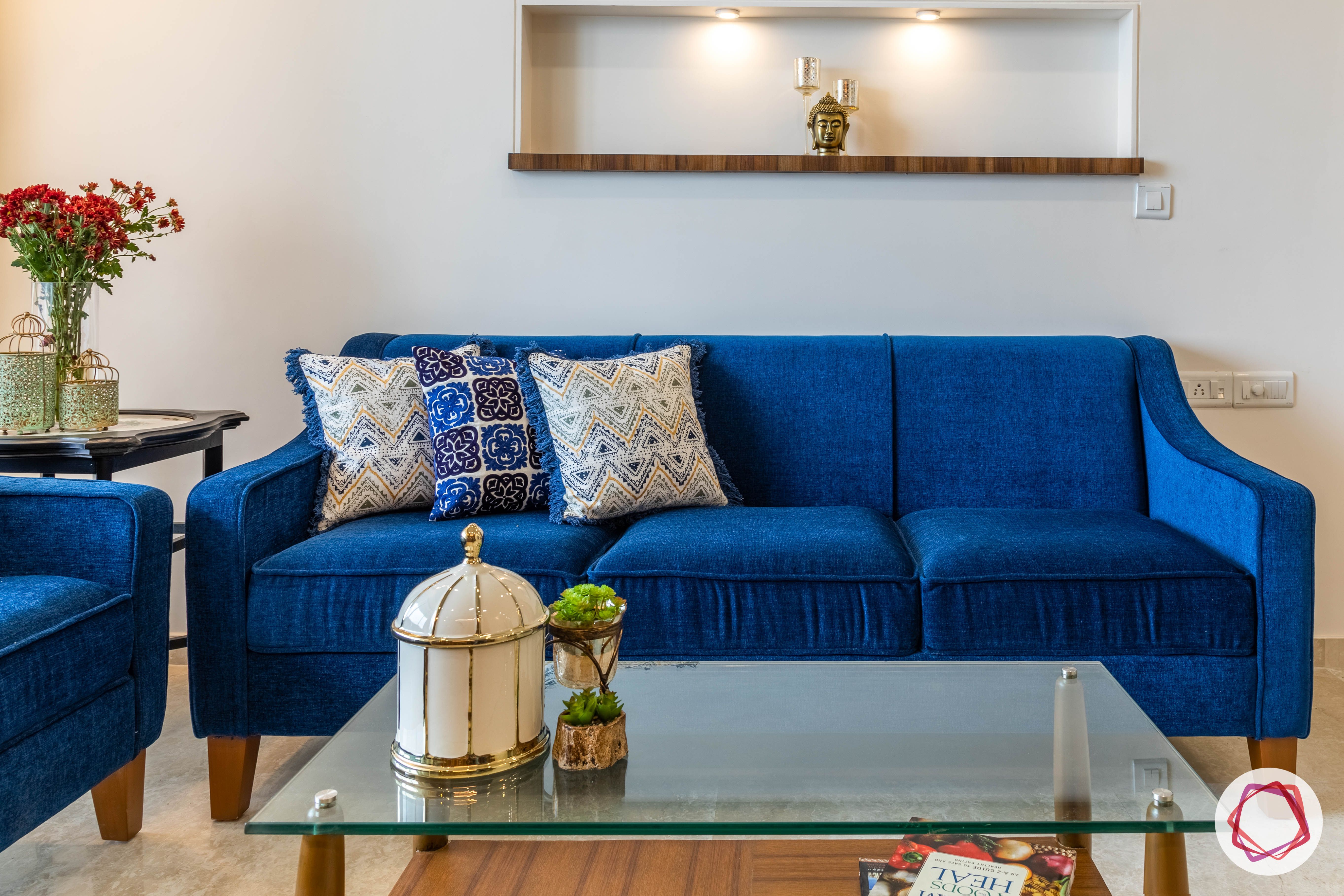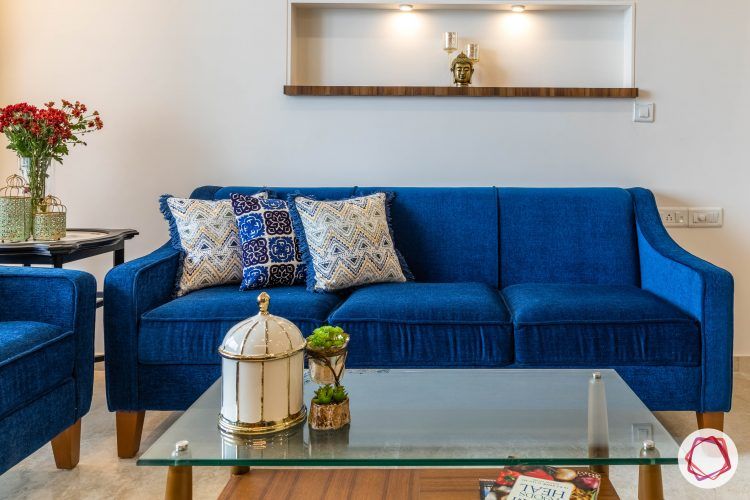 If you take a look at Alia Bhatt's living room, you will notice how she displays her collectibles in the wall niche. We took inspiration and created a look exactly like that. Complete the look with neutral sofas to get the look right.
Inspired by Alia Bhatt look #3: Cosy Reading Nook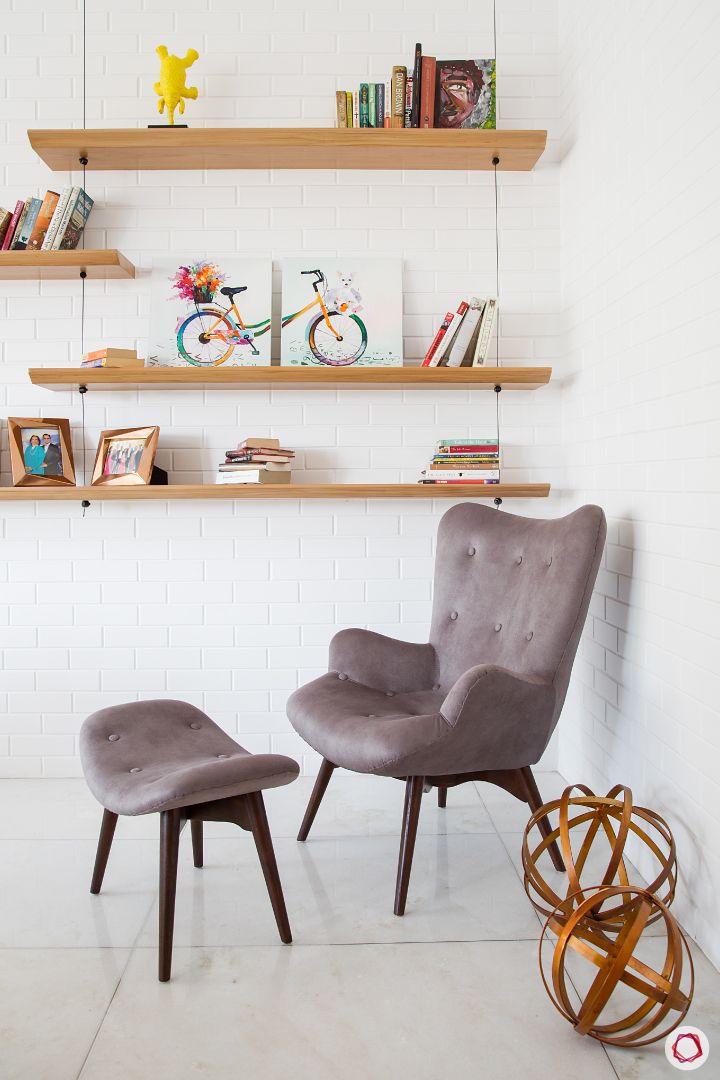 As much as the Dear Zindagi actress loves the camera, she loves her cats and books too. She has a cosy corner all to herself with an accent chair placed against an exposed brick wall. It is the perfect spot to unwind, we say! You too can get a similar corner for your home.
Inspired by Alia Bhatt look #4: Wooden Charm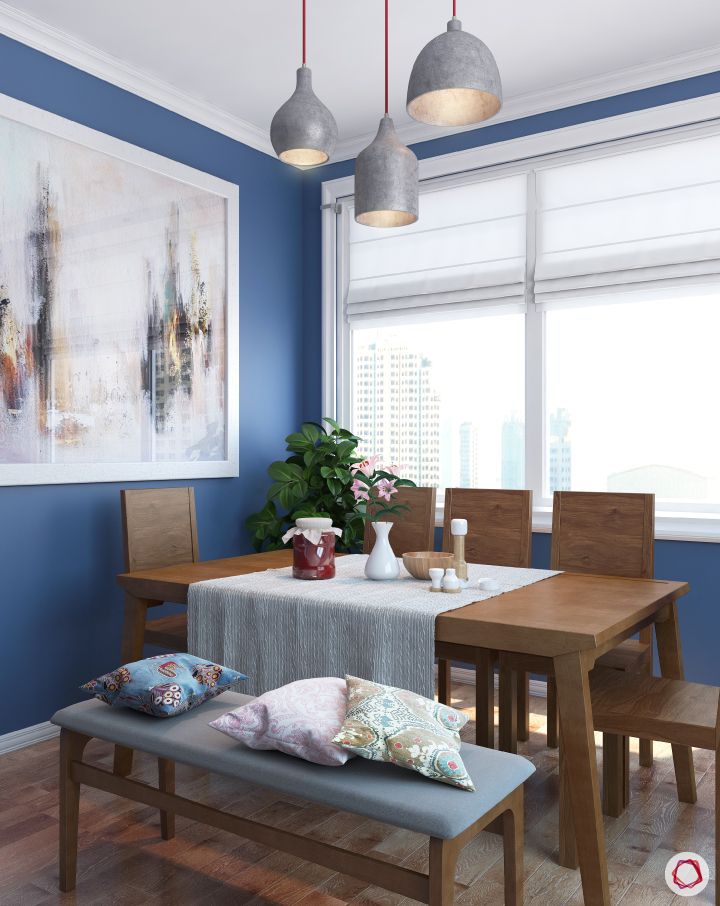 Alia Bhatt's dining table is built in solid wood. Her interior designer, Richa Bahl, designed a very cozy dining area for the bubbly girl. Being an architect's granddaughter, she obviously has inherited design sense. She told Richa that she wanted her home to come with an old-world charm, so she gave her a warm wooden dining room. You too can spend your mealtimes in a space like this one.
Inspired by Alia Bhatt look #5: Pastel Kitchen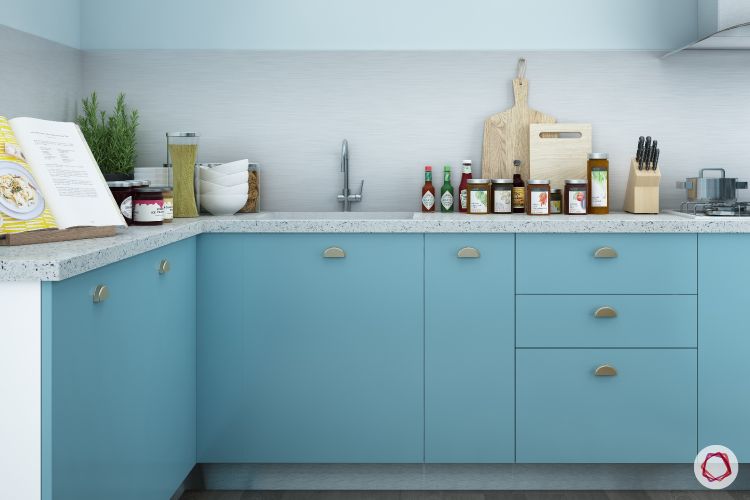 The Highway actress owns a compact and cosy kitchen with pastel cabinet finishes and custom-made racks for storage. Pastel kitchens are quite the rage nowadays and you should also consider getting one for your home. Do not forget to complete the look with subway tiles for the backsplash.
Inspired by Alia Bhatt look #6: Bay Seating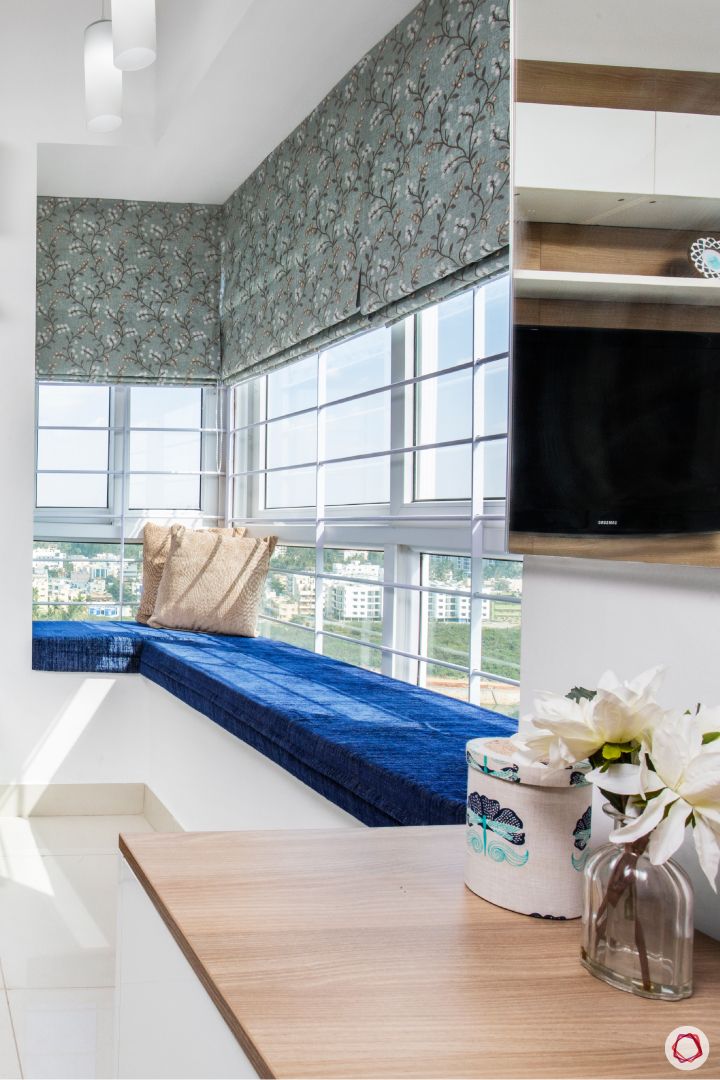 Alia's home is full of cosy corners with window-seats in most of the rooms. Capturing the same essence is this stylish corner with a beautiful view. We'd love to grab a cup of coffee and enjoy the sunset from a spot like this.
Inspired by Alia Bhatt look #7: Mirrored Wardrobe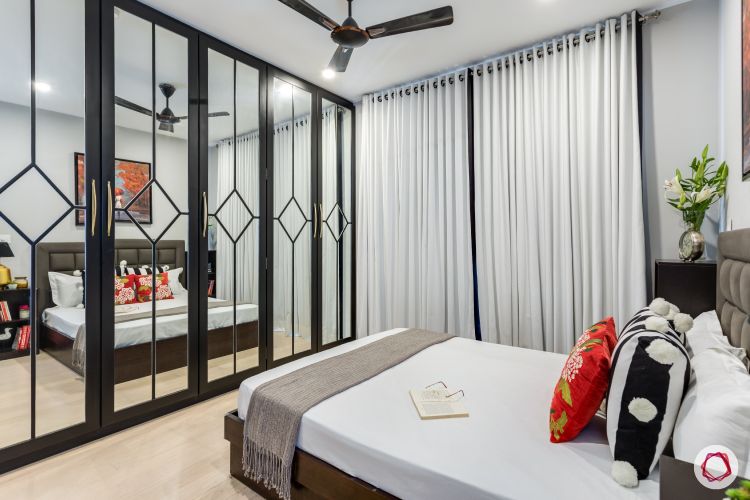 The fashionista has a fancy wardrobe with mirrors for her dressing room. What we love most is the geometric patterns on it. If not an exact match, this wardrobe sends out a similar vibe in this bedroom.
Inspired by Alia Bhatt look #8: Gorgeous bathroom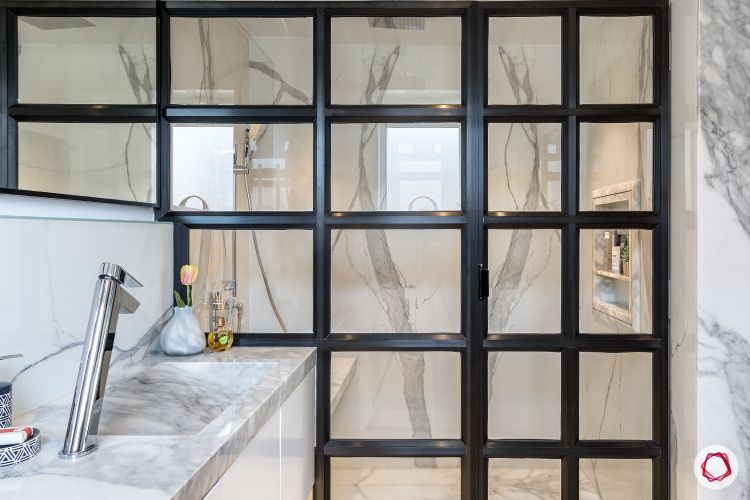 We can't stop gushing over the gorgeous bathroom that adorns her home. A lavish bathroom with a see-through glass partition is something we had also replicated for a Mumbai makeover. Doesn't it look classy just like Alia's?
Inspired by Alia Bhatt look #9: Studio lights for the dresser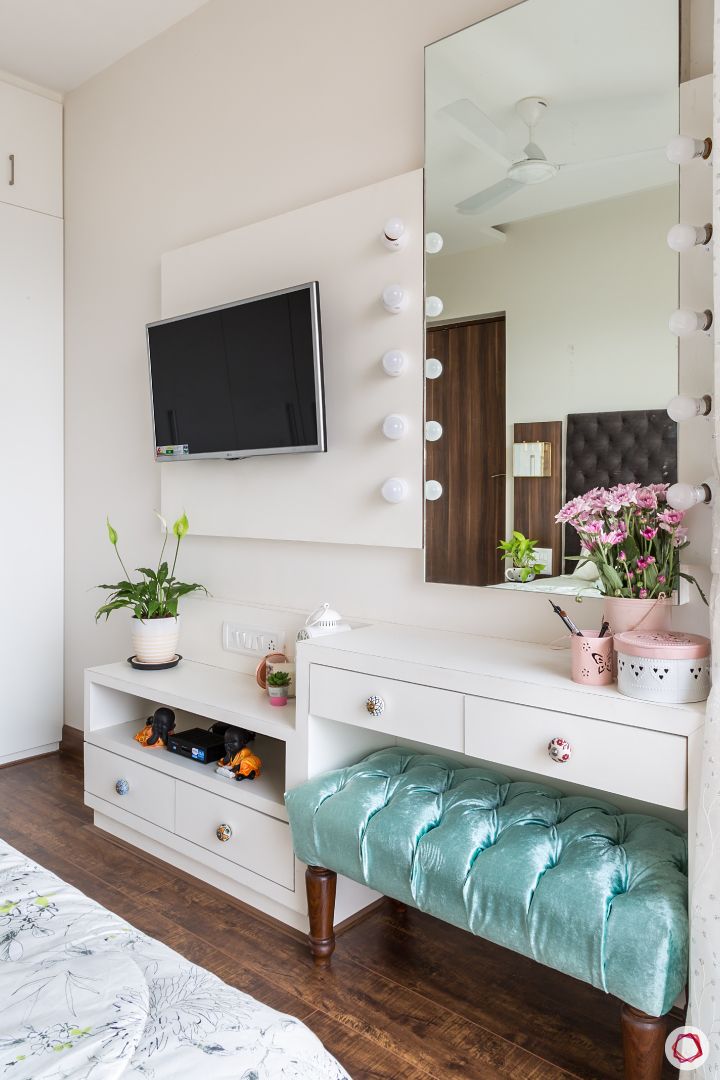 Just like the other celebrity homes, the actress' home would be incomplete without a perfect dresser. Although, a full-fledged dresser in a regular home is a task, you can still replicate the charm using a mirror flanked on both sides by incandescent bulbs.
Enjoyed these designs? Take a look at the spin we gave Kangana Ranaut's Manali home!
Tell us what you think at the ID given below!