Cover Image Credit: Bollywood Hungama
Parineeti Chopra is no stranger to a movie buff. Young, vivacious, talented and studious, Parineeti's achievements are many. She added another feather to her cap with the acquisition of her first home! It's a sea-facing apartment in upmarket and hip Bandra, Mumbai, that she finalised after looking at at least 30 other homes. We love her choice and her vibrant and youthful personality is evident in the interiors! Take a look at this video by Architectural Digest for a sneak peek into her home designed by Shabnam Gupta.
The home is a delight for those with a quirky, colourful take on life. It's a blend of many facets we've used in different #Livspacehomes. Here, we show you some interiors that have been inspired by features in Parineeti Chopra's home.
Pops of Colour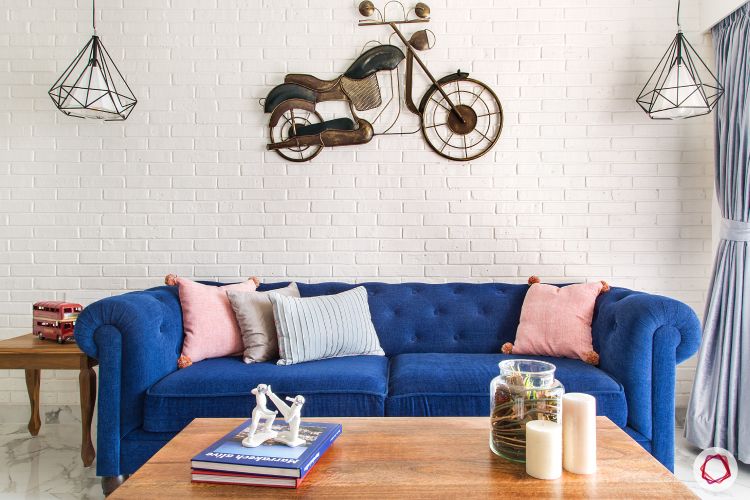 Parineeti Chopra has a very lively living room with trendy elements like pop-coloured furniture like this gorgeous Chesterfield sofa, exposed brick walls in white and a geometric-print rug. These are easy elements to incorporate in your home too!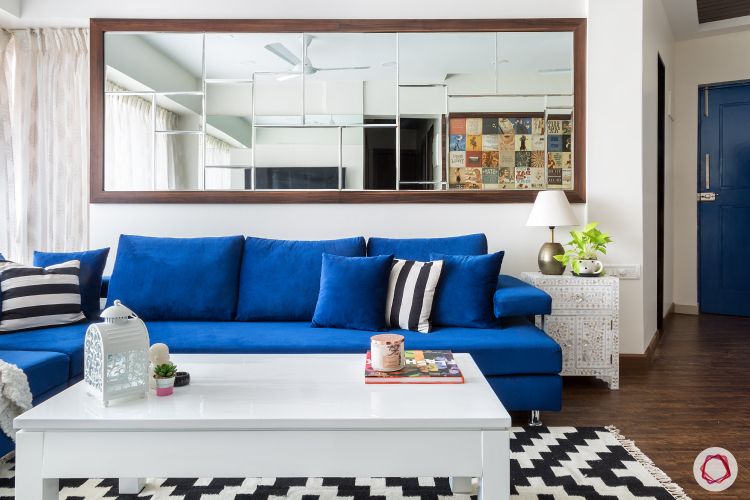 The blue couch is clearly a favourite. Take a look at the geometric rug paired with it. Stunning, isn't it? Having a large mirror framed upon the wall will give your room a spacious look along with airy vibe. While this isn't a feature of her living room, her master bedroom and dining room both have large mirrors that adorn the walls.
Personalise the Space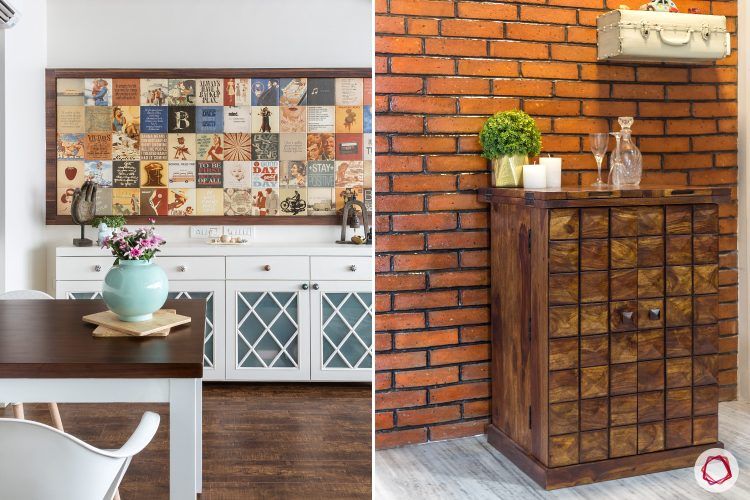 As Parineeti Chopra believes in adding personal touches to the home with the decor, our Livspace homes too have similar features as her storybook wall. Here, a wall with a compilation of inspirational quotes finds place in a dining room, much like her wall of book covers. A retro suitcase mounted on an exposed brick wall is much along the lines of the quirky vibe she displays in her home.

Walls that Accentuate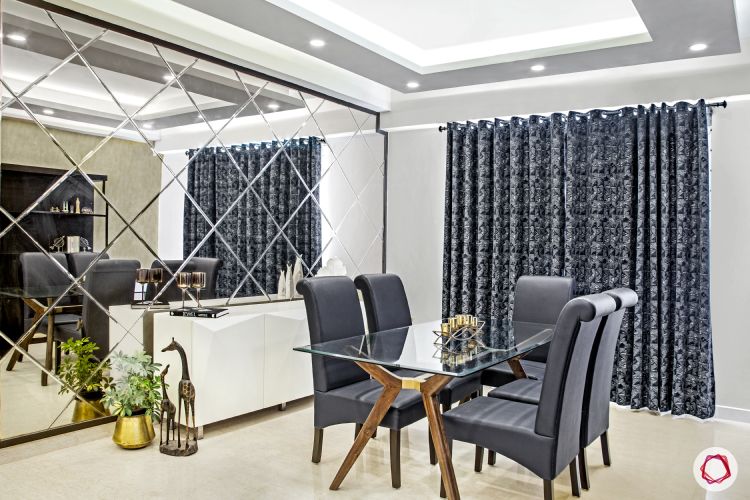 Accent walls have great deal of exposure in the home. From wooden panels to exposed brick walls and mirrored panels, you'll find many such elements creating a perfect backdrop for the setting.
Comfort is First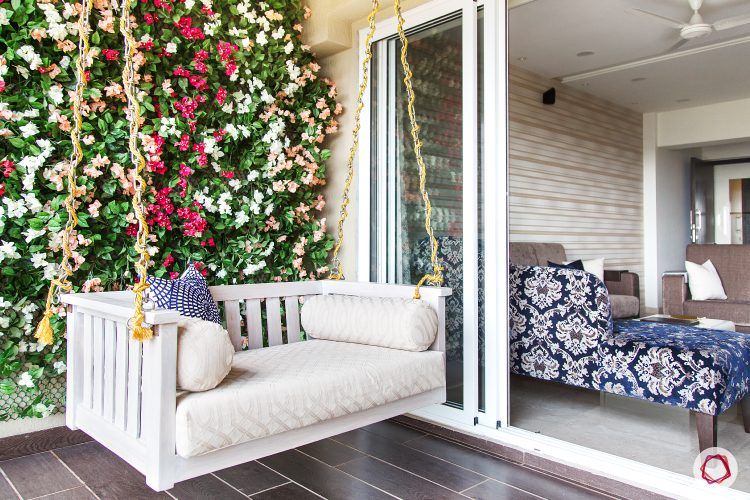 We specially love her swing with a vertical garden which is a Zen-like zone that she loves to wake up to. In one of our designs here, more colourful flowers adorn this balcony with a swing seat adding to its elegance. It's the best way to celebrate having a balcony with a view. The dreamers, readers and entertainers will all love this space!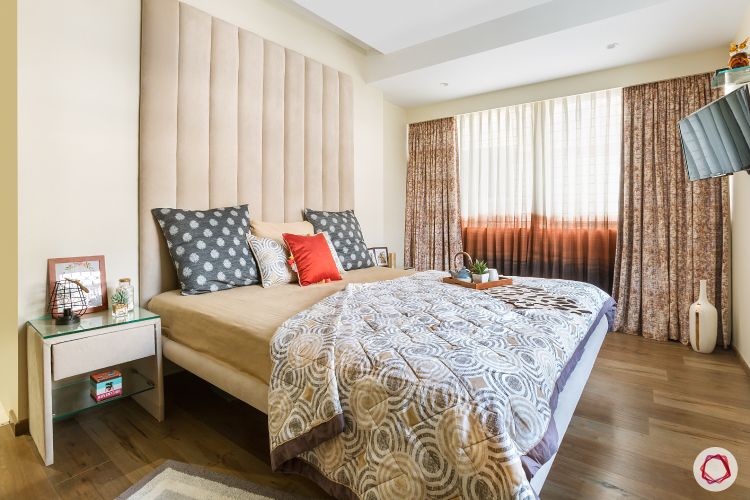 Just like the actor's bedroom, you too could get yourself a panelled headboard that is plushly upholstered for ultimate comfort. Also, these huge headboards make the bed look ready-to-sink-in. Play around with colours or go neutral with a cream upholstered bed and matching headboard.
The Glam Corner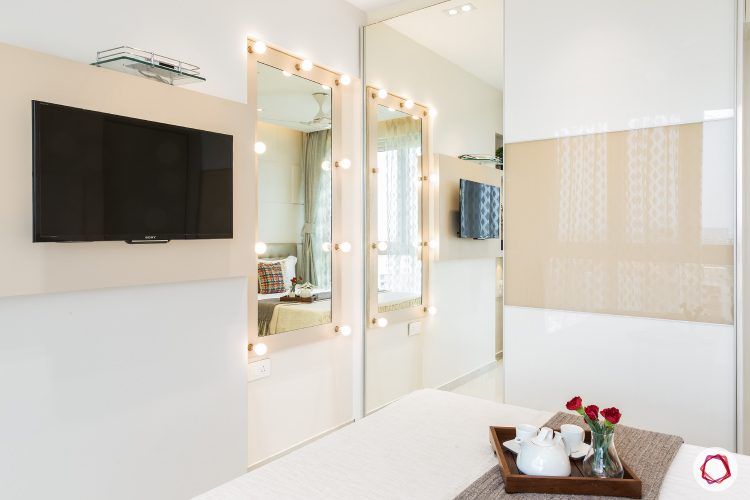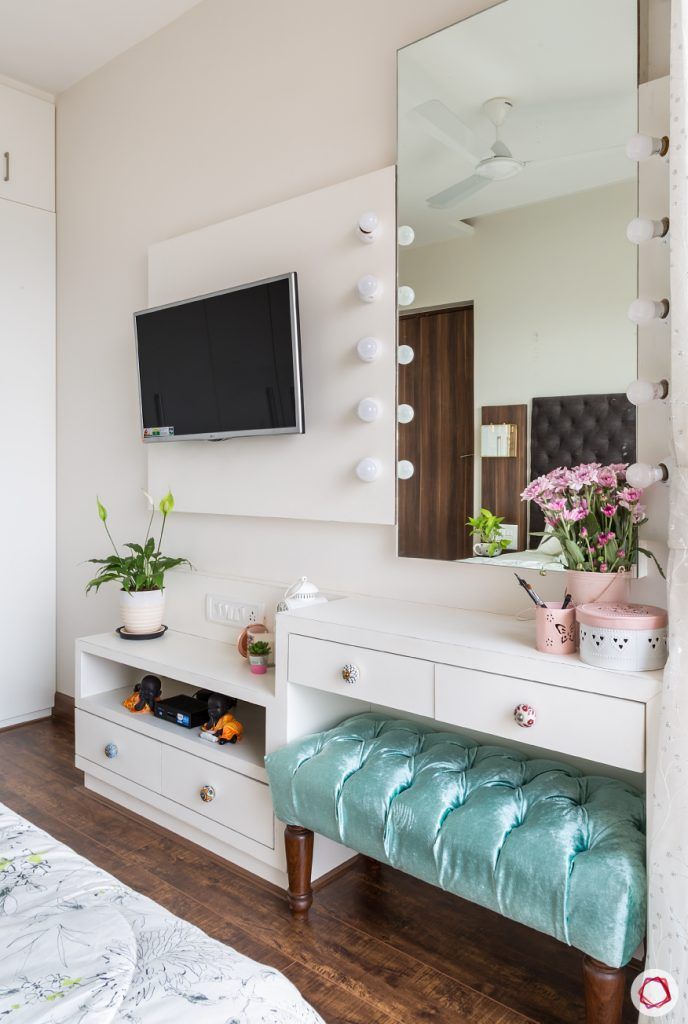 The Ishaqzaade actress has a powder room just for herself, where she pampers herself with a vanity mirror and studio lights around it. This just reflects her bubbly personality and the fact that she is all for perfection. You could also get one for yourself, to get that winged liner on point! Go for a standalone mirror or have a bench under the dresser to sit and spend hours dressing up. This is a winner for all the girls out there.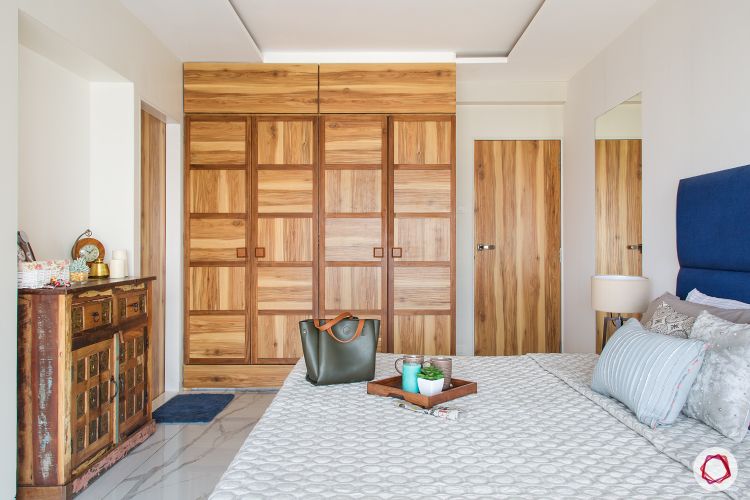 Parineeti's home has a lot of striking features, and textured furniture is definitely one of them. Her library and lounge flaunt a herringbone pattern on the doors and we have a similar idea for you which you can apply to your wardrobe doors as well! You can either replicate her style or give it a twist, with squares and stripes. Either way, this is a sure winner!
Loved our take on Parineeti Chopra's home? Take a look at this: Get Home Interiors as Chic as Alia's!
Write to us with your feedback!