Cover Image Credit: Architectural Digest
Celebrity homes are all about oomph. While glitz and glam take a special seat in their house, pops of personality and uber comfort are also priorities from what we've seen. And you too can have it all with just a few easy-peasy steps and swaps!
We've taken a peek into Hrithik Roshan, Alia Bhatt, Radhika Apte and Parineeti Chopra's homes, and picked our favourite elements. Here's what we loved in these celebrity homes and how you can recreate them!
Celebrity Homes #1: World Map Wall in Hrithik's Home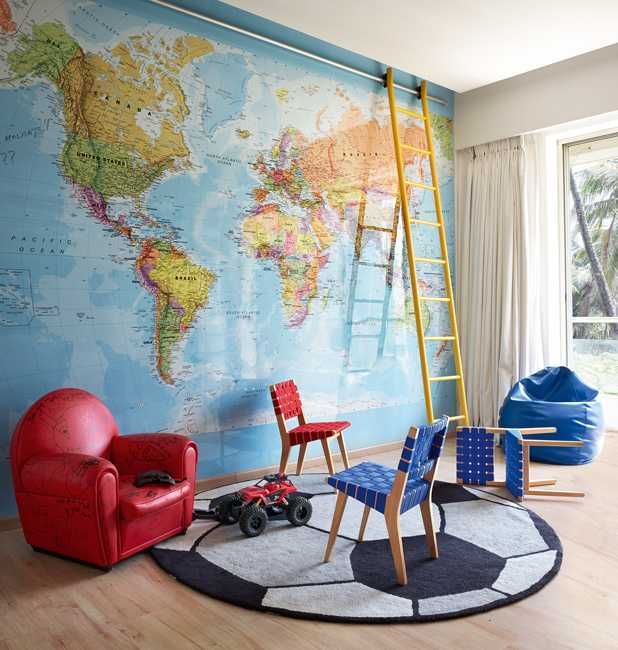 Source: Architectural Digest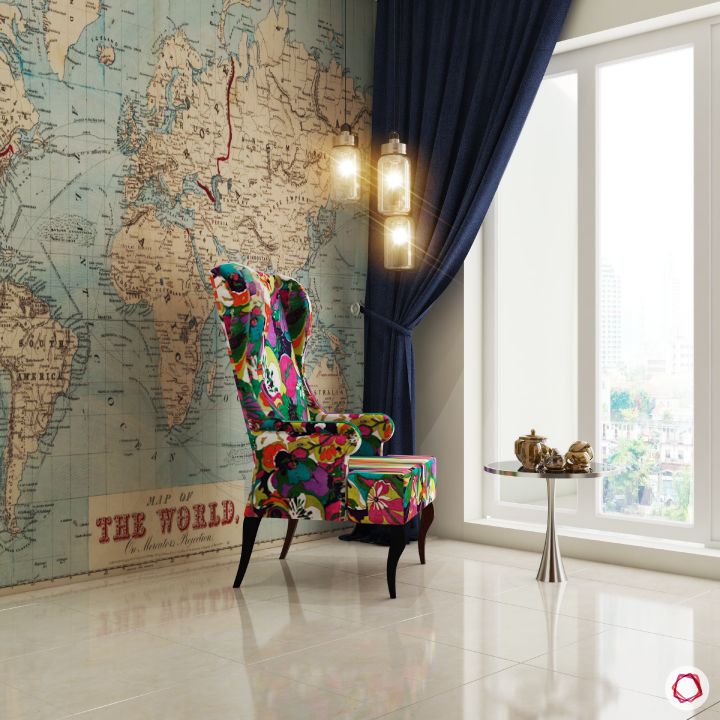 If you ever needed a reminder to take a break from your hectic life, you need this world map wall for your home. Hrithik Roshan loves to travel and he has a dedicated room that flaunts this passion. This easy-peasy step is sure to create a wanderlust vibe in your home too! Throw in an accent armchair and hang over statement lights to elevate the ambience. You can also take a look at other designs inspired from Hrithik Roshan's home here.
Celebrity Homes #2: Floor Seating in Alia Bhatt's Home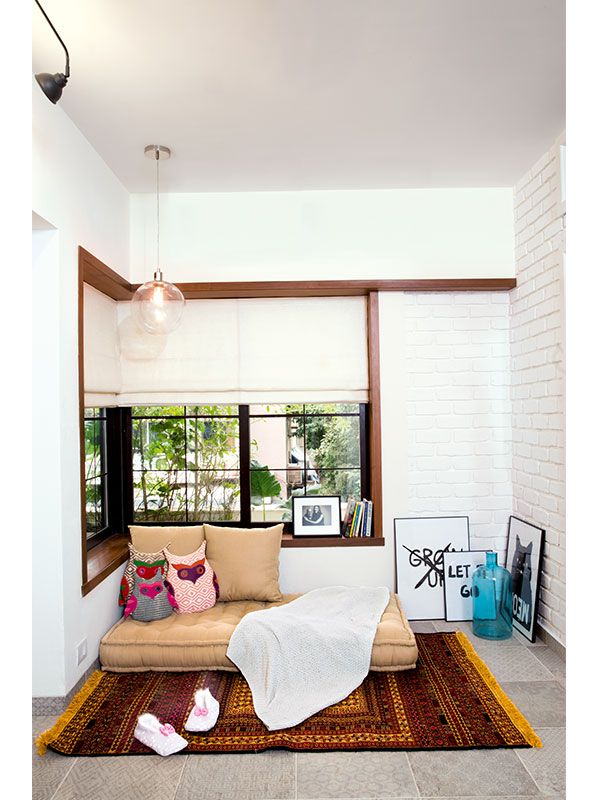 Source: Architectural Digest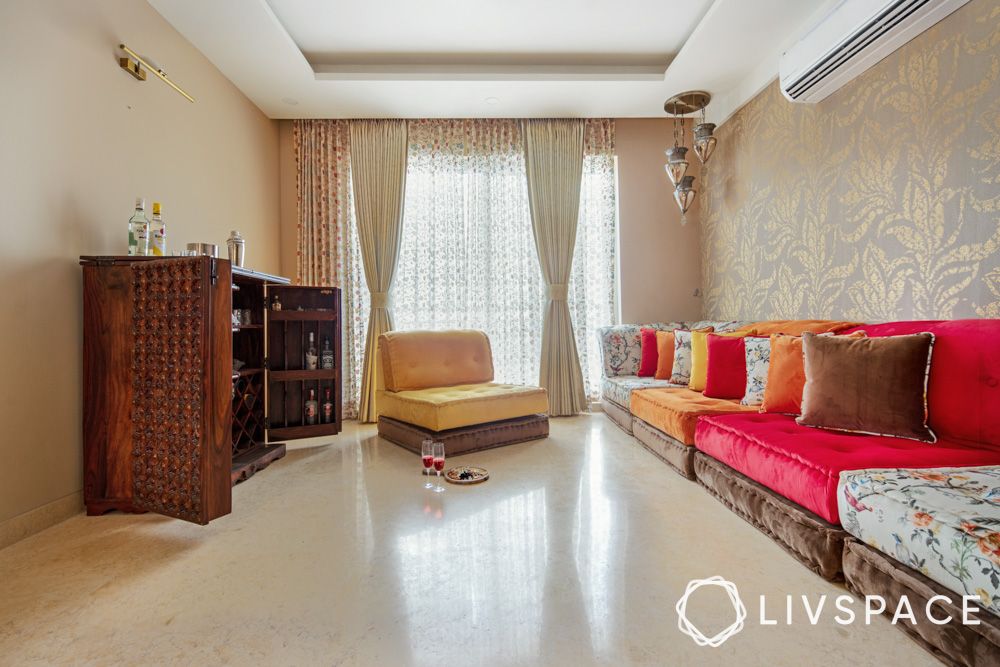 Floor seating for the win! Alia Bhatt loves to lounge in her corner seating that's propped in her dressing room. We love how flexible the entire set up is too! If you have enough space, put in low floor sofas, preferably next to wide windows, balconies, bookshelves or bar units. The best part? All the elements can be put together or split into single units and can be pushed around anywhere. We've also created other designs inspired from Alia's home. Take a look-see here.
Celebrity Homes #3: Wooden Ceiling Rafters in Alia Bhatt's Home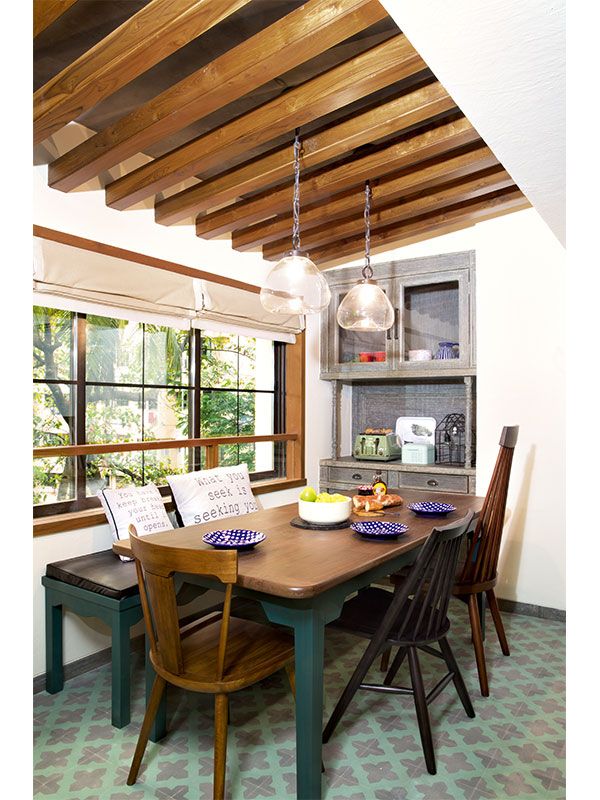 Source: Architectural Digest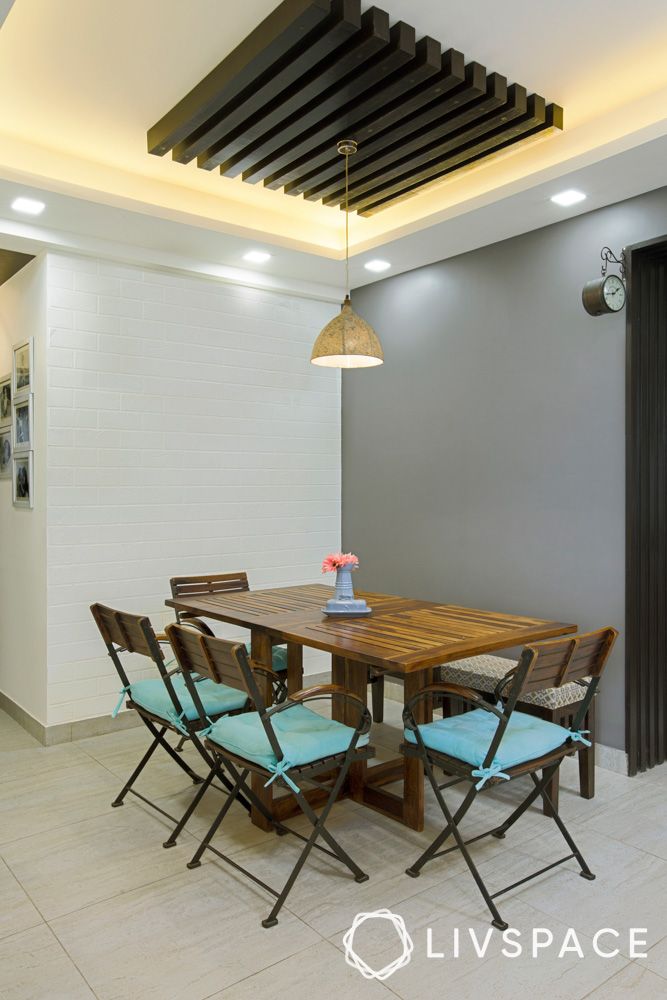 Rafters are an excellent way to add dimension to a space. Just like Alia Bhatt's cosy dining nook. Doesn't it give an inviting and old world charm vibe as well? You don't have to cover the entire ceiling with it. Even a tiny section above the dining table is sure to make a statement. A traditional wooden table and a cushioned bench scores on warm vibes. Add a pendant light right in the middle as an easy way to step in a little ambience.
Celebrity Homes #4: Picnic Table in John Abraham's Home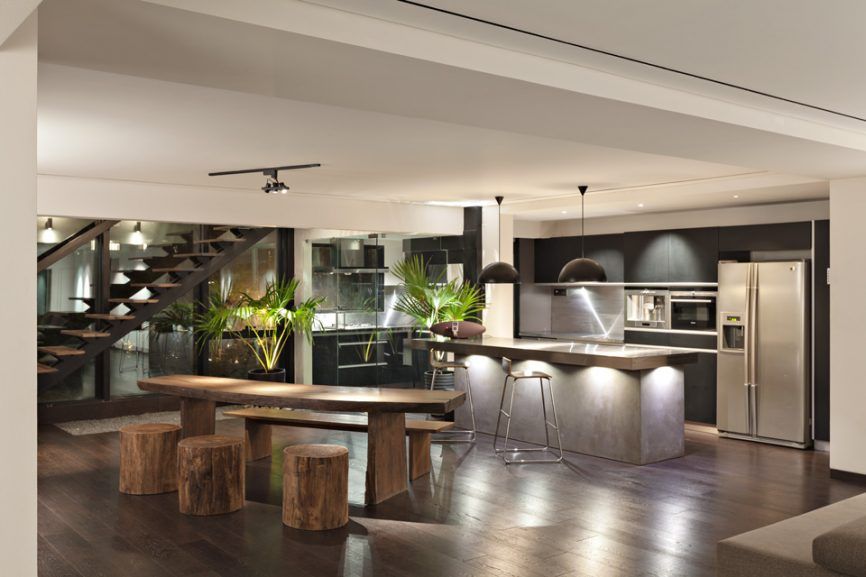 Source: Architectural Digest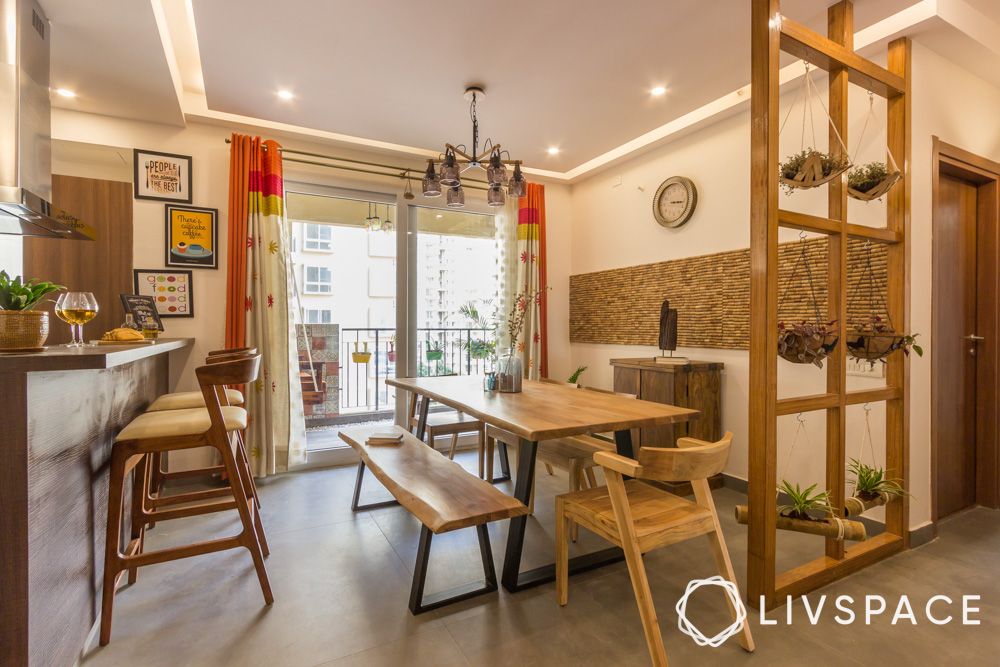 We love casual and laid back interiors. And so does John Abraham! He also loves elements crafted out of natural materials. We especially love the picnic table-inspired nook for the dining room that's smartly placed right next to the kitchen. If you have enough space, consider having an open kitchen. Not only does this make the space brighter, but you can put up a breakfast table with bar stools as well. A wide picnic table is perfect for large gatherings and to set an ambience. Need more seating? Swap chairs on one side and add a bench.
Celebrity Homes #5: Uber Comfy Reading Corner in Radhika Apte's Home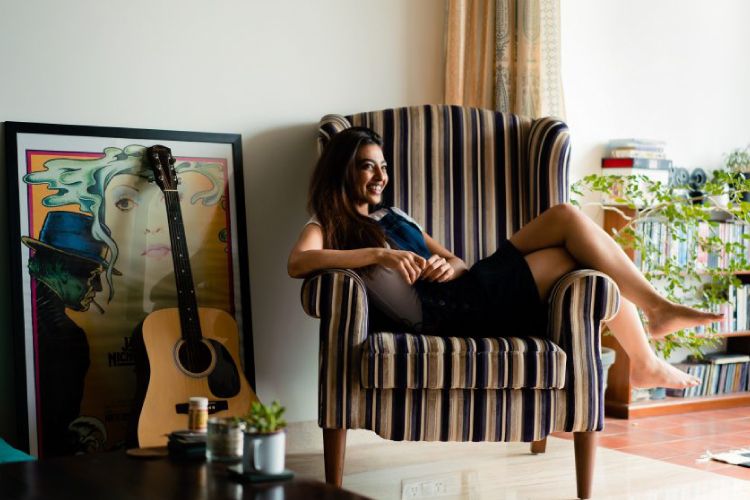 Source: Architectural Digest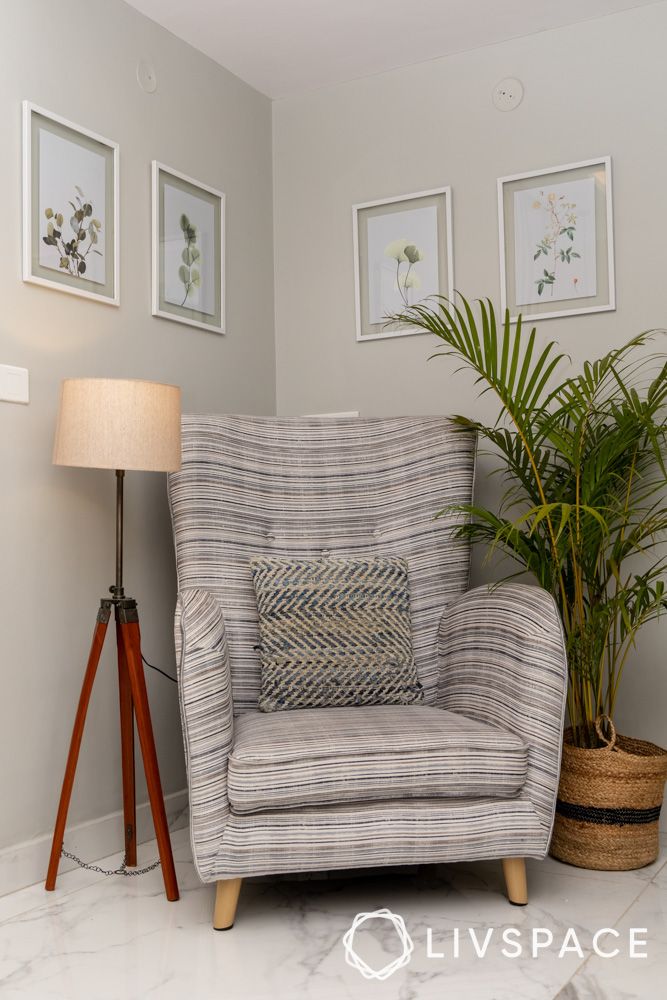 Radhika Apte loves to unwind in her comfy armchair next to the balcony with a cuppa. She also has a stash of books close-by to keep her company. Put in a barely there bookshelf close to a wide window or your balcony. Add an armchair with great back support to snuggle in for maximum comfort and put in a minimal coffee table to place your essentials. You got yourself a Radhika Apte-inspired nook!
Celebrity Homes #6: Swing in Parineeti Chopra's Home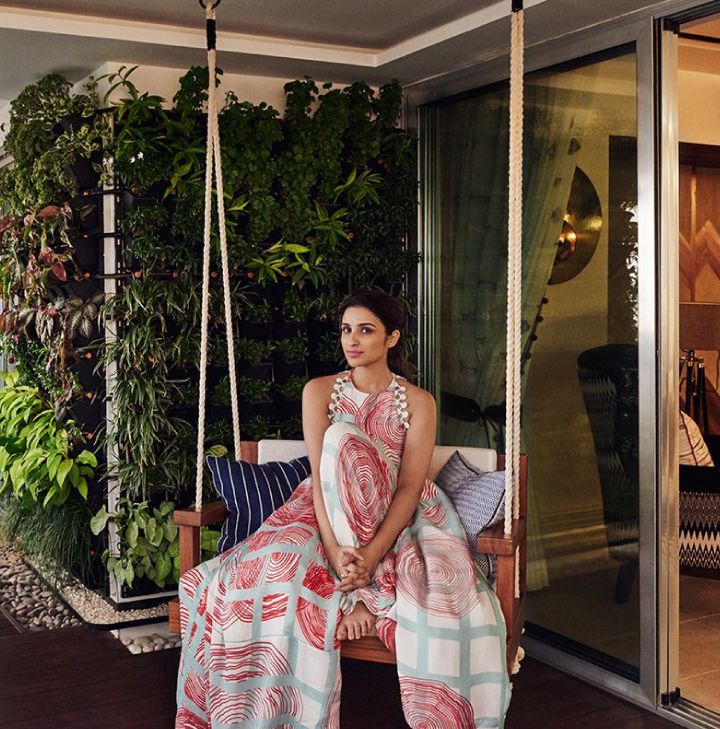 Source: Architectural Digest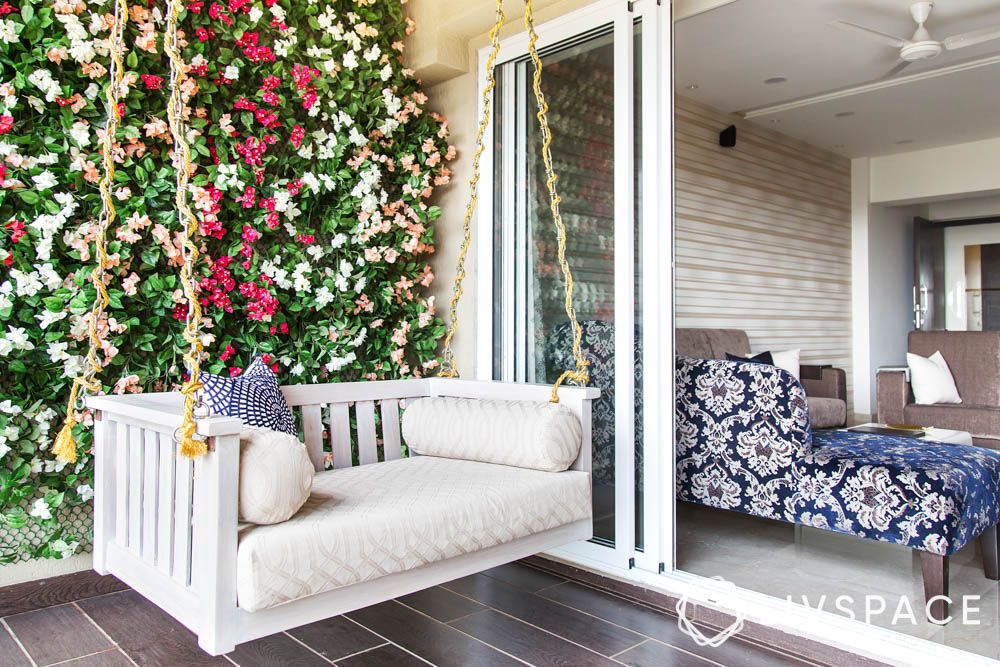 Parineeti Chopra loves her balcony for some good quality "me time". Her balcony features a lush vertical garden, a swing and hardwood flooring. You too can max out the potential of your balcony by adding a swing and vertical garden. Throw in a few pillows into the mix and let your dreams wander! You could also take a look at 5 Home Decor Ideas Stolen From Parineeti Chopra's Home
Need more inspiration? We Stole Ideas from Twinkle Khanna's Home and check out other ideas we've loved in celebrity homes as well.
Send in your comments and suggestions.