Radhika Apte as a star is quite exceptional; she consciously avoids glamour and believes that there is beauty in being ordinary. It is only natural that her 2.5BHK apartment in Versova is an ode to her personality. The most amazing aspect of this home is that it looks completely doable. You feel like you have walked into a friend's home and not that of a celebrity!
There are hints of Radhika's taste, her family, her interests, her relationship with her husband and numerous such personal signatures in every corner of this home. But essentially, it tells us two basic things: keep things as natural as possible and design as per your needs.
Take a look at her home featured in Architectural Digest and also watch her video tour by Asian Paints.
Here, we take you through the ideas worth noting from Radhika's Apte's home.
Idea from Radhika Apte's Home #1: Hoard your favourite heirlooms & stock up on antiques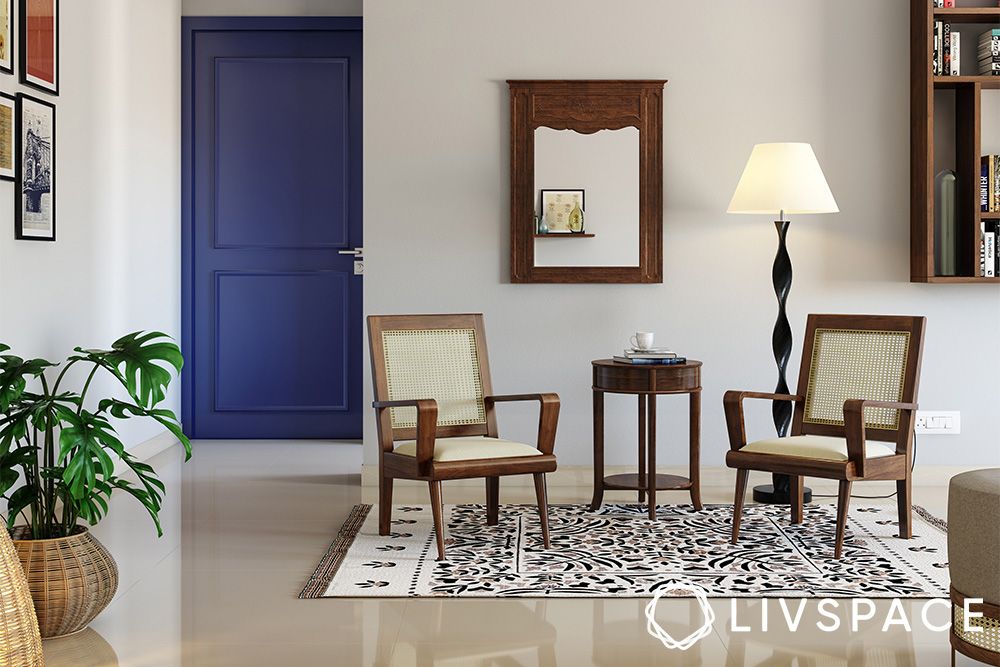 Radhika, by her own admission, is a sentimentalist; she hoards memories in the form of things that belong to her loved ones. Her favourite heirloom is her grandmother's wooden chair that sits prettily in her Versova apartment. Also, she has other pieces of furniture like a wooden stool and console that belonged to her parents, which to blend in seamlessly with the rest of her furniture. A smattering of heirlooms makes you feel like you are in familiar settings.
So when you are setting up your own home, make sure you carry bits and pieces of your childhood or adolescence with you. Flick a few old favourites from your parents'/grandparents' home and use it to decorate your own place. If you don't have any heirlooms worth retaining, try your luck at one of the local markets that sell old furniture; almost every city has one and you will be surprised at what they have to offer.
Idea from Radhika Apte's Home #2: Opt for natural settings with plenty of light & greenery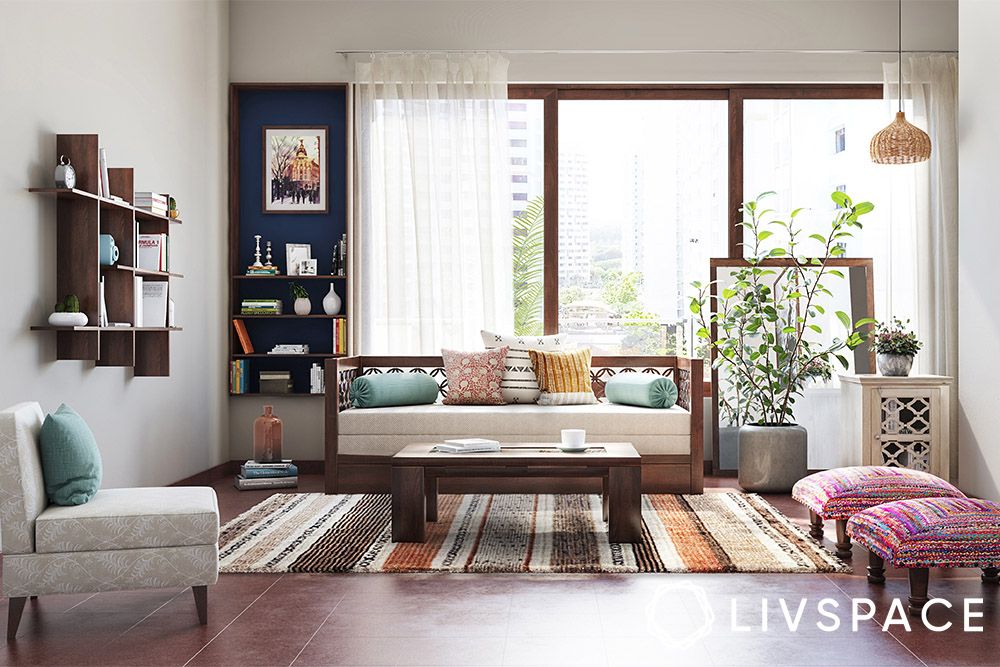 If you are a creature of light like Radhika, you would try to maximise the natural light coming into your home. We noticed that all the furniture in Radhika's living room was of low height, so there was nothing to obstruct the sunlight coming in through the French windows. You can also opt for seating arrangements with low-height furniture like settees, poufs and ottomans to ensure an abundance of natural light in your home.
With plenty of sunlight, your plants are more likely to thrive. So it makes sense to have potted indoor plants in your house. What we liked about Radhika's home in particular was the variety of plants in different heights. Usually, we see only stunted indoor plants inside homes, but she has some really tall plants with bushy ones as well.
Idea from Radhika Apte's Home #3: Create 'me' & 'we' corners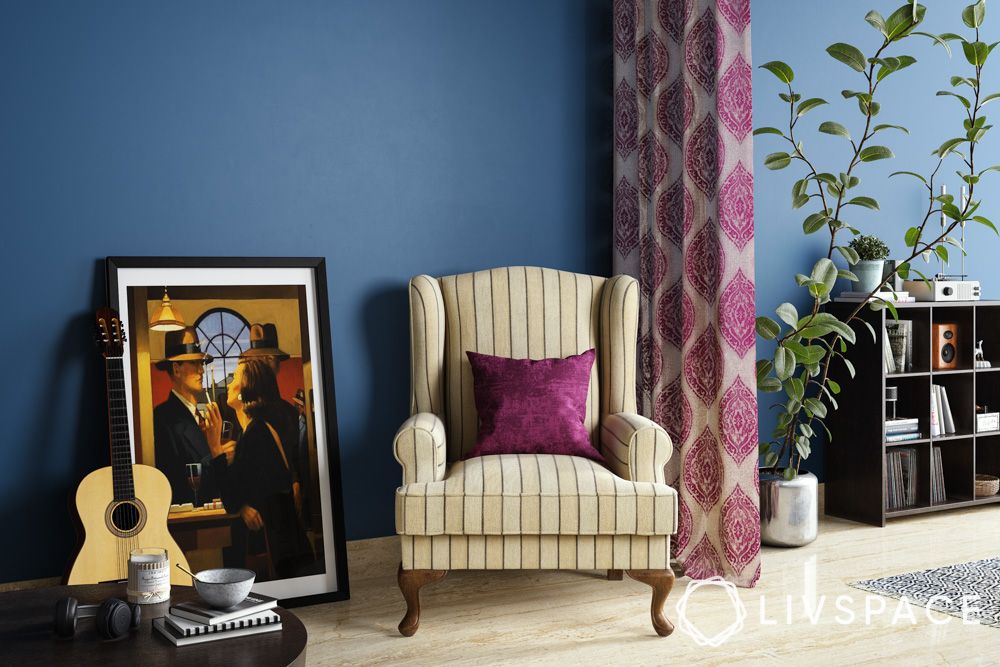 What turns a house into a home? It is essentially your personal touches as individuals and a family. So a home must have both 'me' and 'we' corners. For example, Radhika is the proud owner of a striped and comfy-looking armchair; it happens to be the first piece of furniture that she bought with her own money. This chair is also 'the' spot for Radhika's mom in this house; it's where she sits whenever she comes over.
Each family member should have a signature spot in the house and decorate it as per their comfort. The priority for any home should be the comfort of the individuals who live in it.
Idea from Radhika Apte's home #4: Save your favourite colour for the kitchen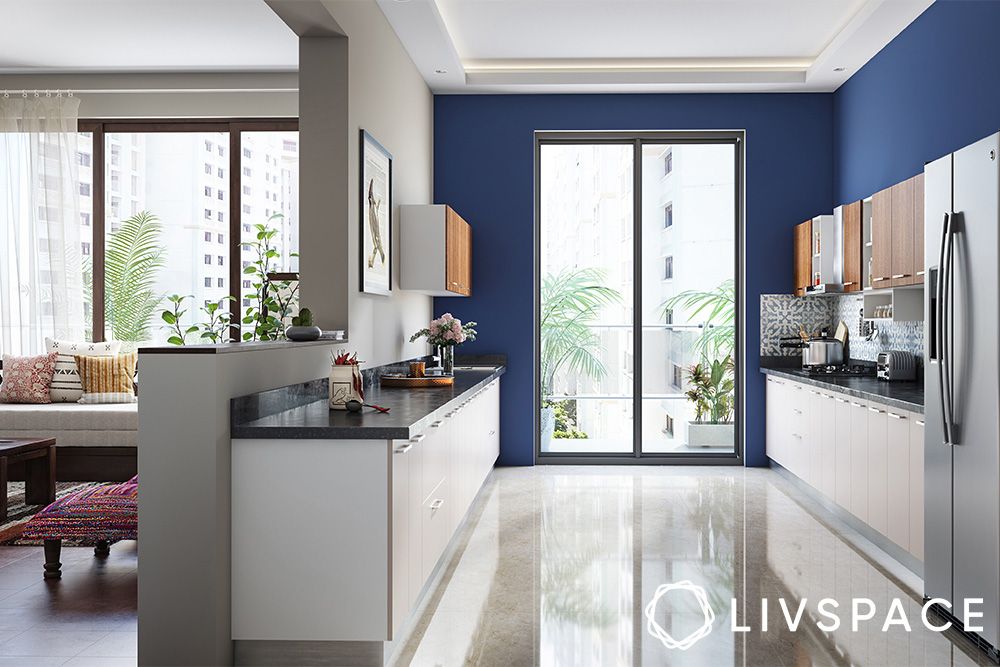 The Sacred Games actress truly believes that there's beauty in everything and that is how she and her husband Benedict envisioned their home to look like. Let's step into her favourite-ish place at home — the kitchen. Do you know who has she dedicated this space to? It's one of her closest friends Clover and that is the reason behind choosing blue clover as the colour for the walls.
An open layout means more conversations and less walls. Everything seems easy-breezy in this kitchen, especially the light coming in from the french windows. We can imagine having friends having a cook-in session inside this spacious kitchen.
Idea from Radhika Apte's home #5: Improvise with accessories like mirrors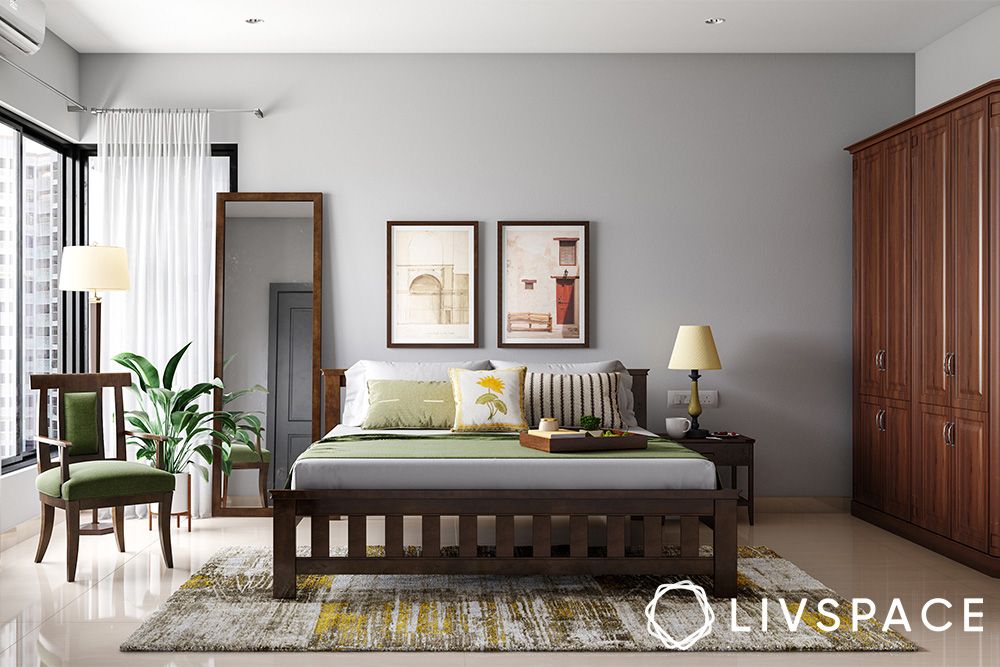 Just like every other space at home, her bedroom too seems to smell of warmth, love and solace. There are so many ideas that you can steal from here but two of them are definitely making it to this list. Since she has grown up around a lot of greenery, she prefers surrounding herself with fresh green plants at all times. You can spot some pretty potted plants in her bedroom as well.
The one accent feature in her bedroom is the full-length mirror that is in fact the only mirror at home. She believes that mirrors open up the space and reflect light brilliantly. Also, she loves relaxing by it on her comfy armchair. We love the simple vibe of this room!
Idea from Radhika Apte's home #6: Prioritise usability over glamour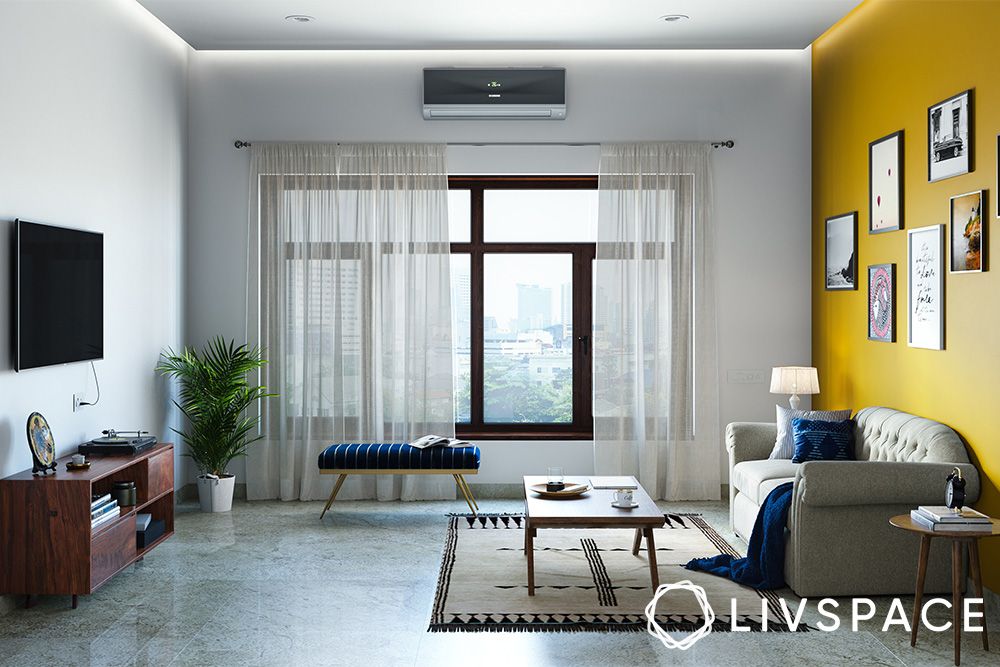 Radhika Apte's sense of style prioritises functionality and comfort over extravagance and luxury. While her living room only flaunts essential furniture, it scores a perfect ten on breathing space. Just like the rest of the home, there's plenty of sunlight pouring in here as well. The trick is to not place furniture that block windows, especially large ones. Low-level furniture and light curtains reign over her home — easy elements to incorporate in your home.
Since she is a huge fan of collecting antiques, wooden furniture is her go-to option to deck her home. A TV unit and coffee table in chestnut, sheer curtains, and a rug for intriguing texture can elevate your living space.
Idea from Radhika Apte's home #7: Don't shy away from bold statement colours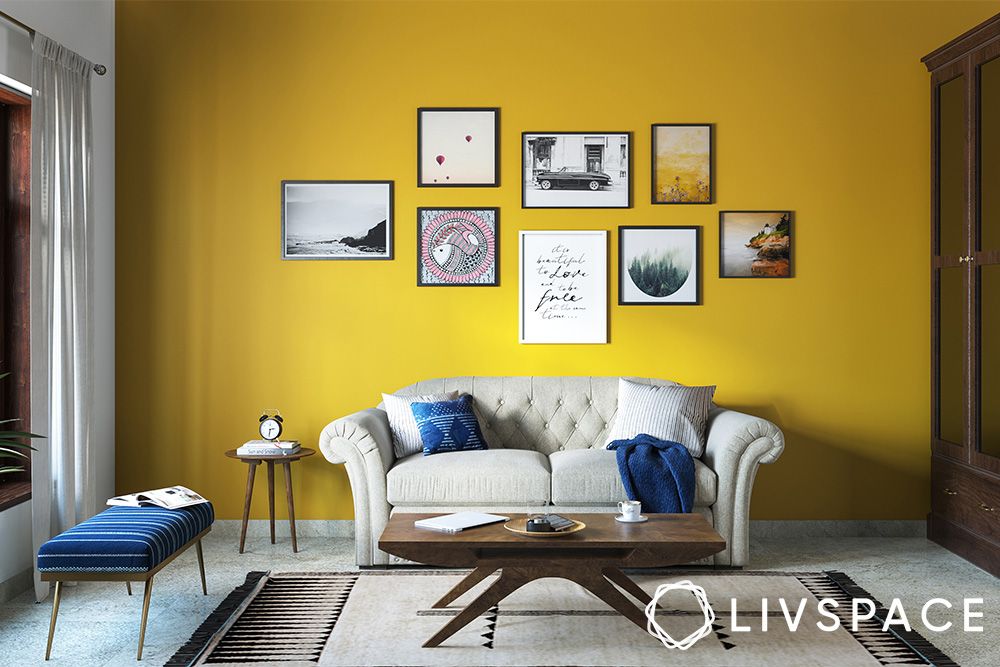 For Radhika Apte, colours are everything. The focal point of one of her spare rooms is a bold and radiant yellow wall that we are crushing on. It's also the easiest way to add a much-needed pop in your interiors! Especially if you are choosing a minimalist vibe for the room. For a touch of personality, you can dress up the wall with your favourite artwork or family photographs.
If you liked this, take a look at these Twinkle Khanna's seaside home inspired designs. You could also take a look at other ideas we've loved in celebrity homes.
Send in your comments and suggestions.