We have seen him as an upright civil servant in Newton and the firebrand activist-lawyer in Shahid. And then, we see him at home chilling with his doggess, who is rather tellingly named Gaga! There would be no need to look at the collection of his awards to know that Rajkummar Rao has 'arrived' as an actor who knows his craft. Taking a peek into his duplex, we can also say that the Gurgaon boy is finally at 'home' in the Maximum City.
That success story is deeply enshrined in his dapper new home in Mumbai, which our stylists have recreated for you. So if you think that Rajkummar Rao's characters are nuanced and layered, wait till we show you his home!
Segregation of the 'Persona' and the 'Personal' spread across 2 levels
By his own admission, Rao understands the value of personal space because he grew up struggling for it in a joint family that had no less than 16 members. Also, his early experiences of sharing space with friends in the city sensitised him to the importance of personalising space. And the result is there in plain sight. This duplex is clearly divided into two segments; the personal and the public.
Rajkummar Rao uses the top floor of his home to entertain and hold meetings for work. But the actor works out of the ground floor reading books or scripts and watching the content he likes. The bridge between the two worlds is a gorgeous flight of spiral stairs. While the public side of this home is glamorous in its unique experimental way, the personal spaces stand out for their almost monastic simplicity.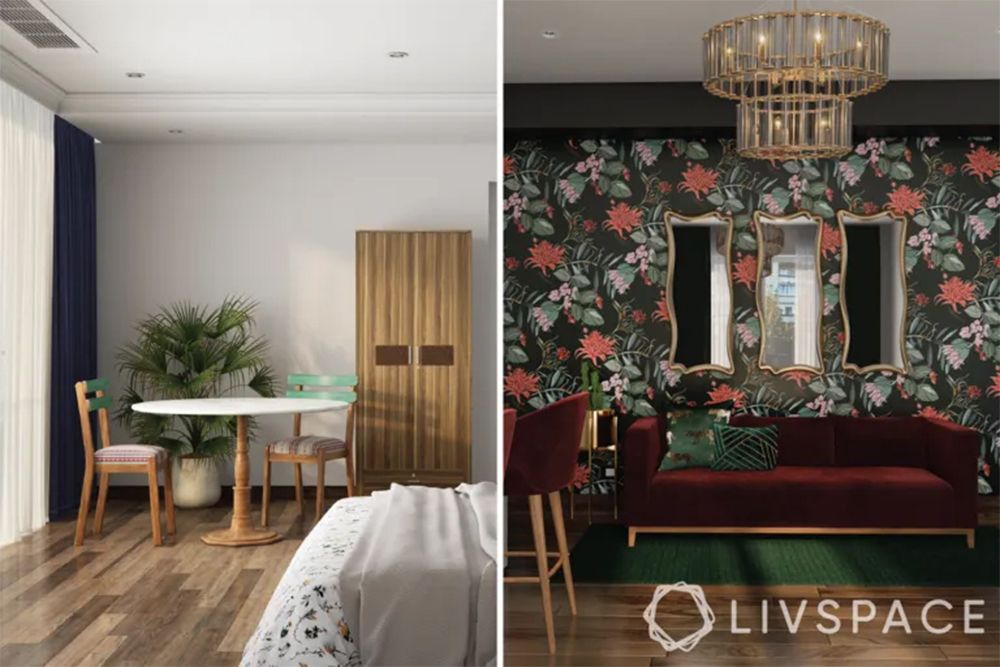 Design Takeaway #1
When monochromes and bright colours coexist within the same space, we call it nuanced
Can you actually believe that the two spaces shown above are part of the same living room? But they are and quite seamlessly so. Rajkummar truly believes that variety is the spice of life and you only need to see his body of work to know that. It seems that variety has found its way to his home too, particularly his 'public' living room.
First, we walk into the monochrome part of this room with vintage black leather couches and marble top tables, very dated in its sophistication. The dining space beyond is rather contemporary with grey and wooden tones within a clean layout. This area was designed with functionality as the primary focus. The other half of the living area is dedicated to the boisterous part of the actor's personality. The walls dressed in Santorini blues make quite the statement paired with creamy white couches that comfy enough to sink in. The artwork here is very abstract and modern but the chandeliers allude to an era gone by.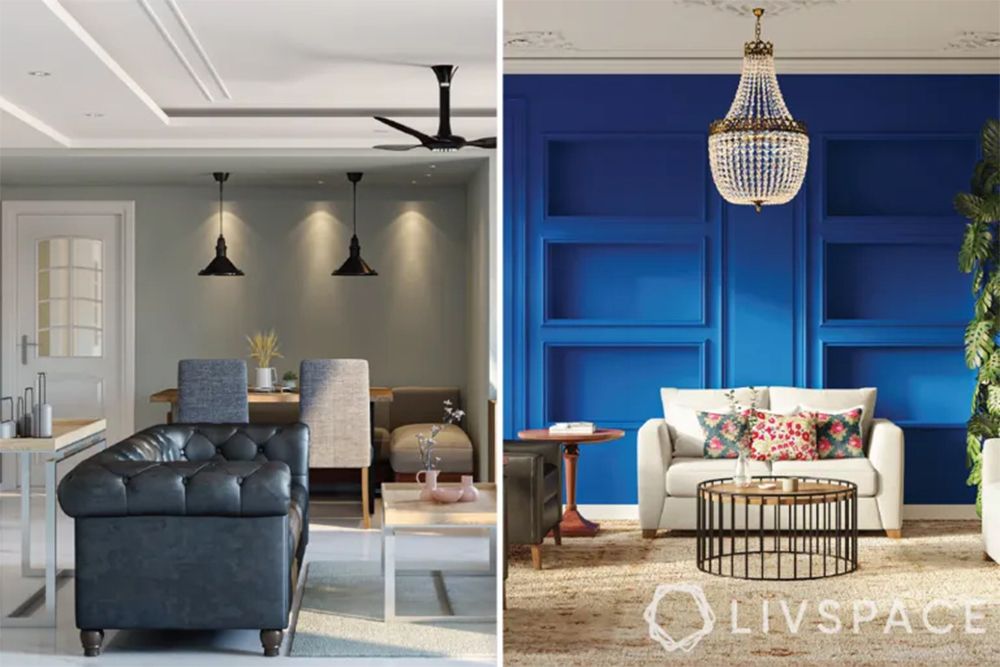 Design Takeaway #2
Dial 'D' for details, about the actor and his home!
You may have heard Rajkummar Rao talk about how he gets into the skin of his onscreen characters by understanding the minute details around them. We see the same kind of attention to details in his home. Nothing in this space is random or picked from a catalogue. Each item has a backstory because they are all hand-picked from stores and his travels around the world over a course of 2 years.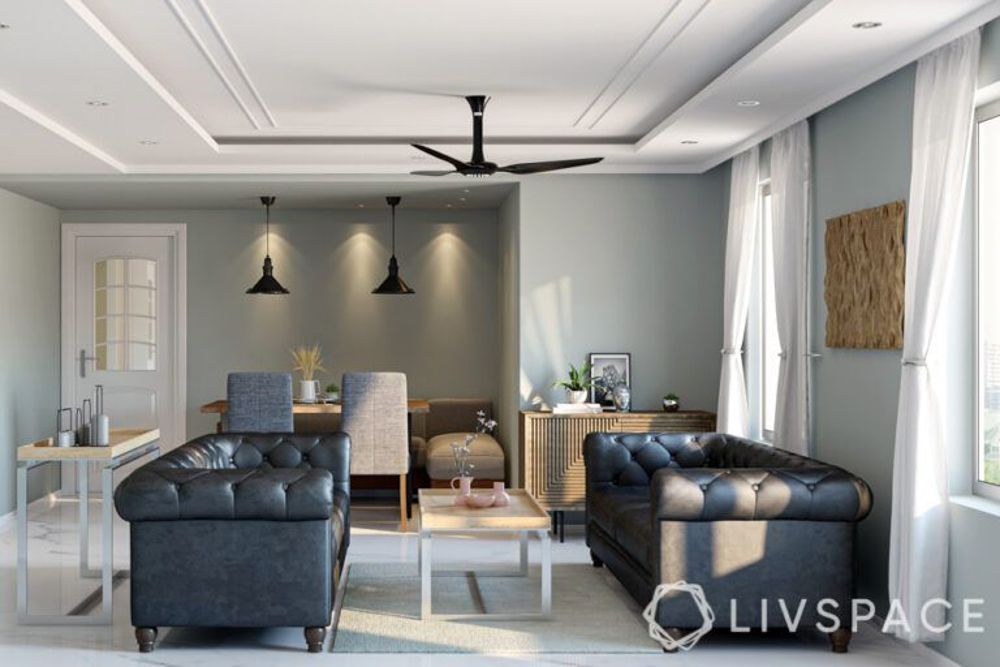 Whether it is the massive crystal chandelier or the tall monstera plant in the corner, every item is picked deliberately and fits into the scheme of things like a glove.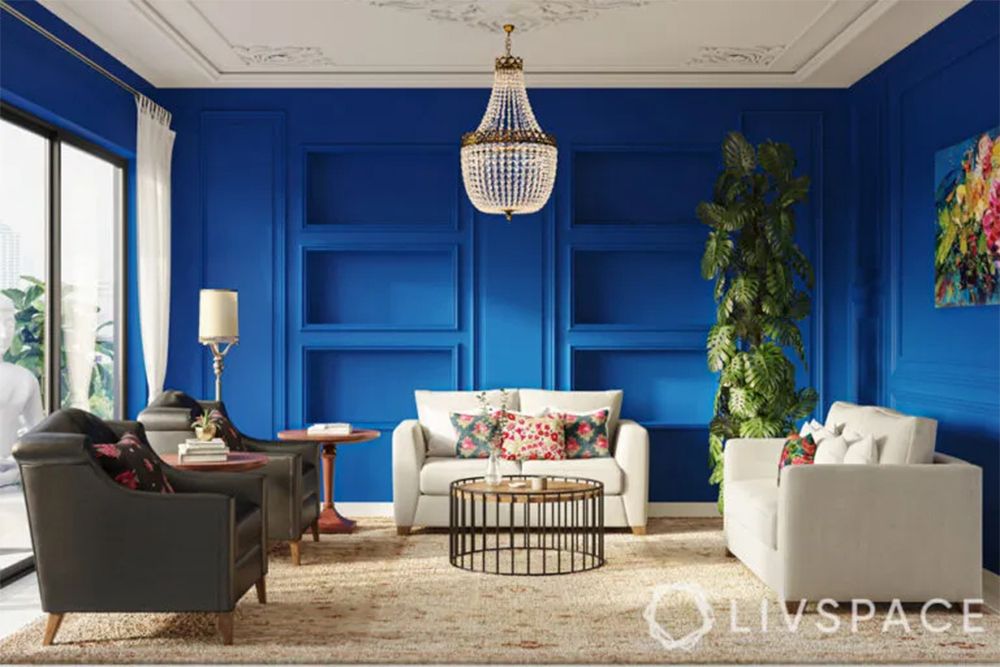 Design Takeaway #3
Everything is experimental only until it becomes a trends
Rao has been very vocal about the need for experimentation in the creative arts. It's what he does in his work and also reflects in his home. The point being, there is no such thing as "risk-free originality". To come up with something new and amazing, you have to be willing to take risks. And we see quite a few such high-risk design choices in the actor's home. For instance, it takes guts to turn your life's mantra into a statement wall. But Rao has it inscribed in neon lights! There it is, loud and clear in the parlour; "you are exactly where you are supposed to be", something that the actor believes with his heart and soul.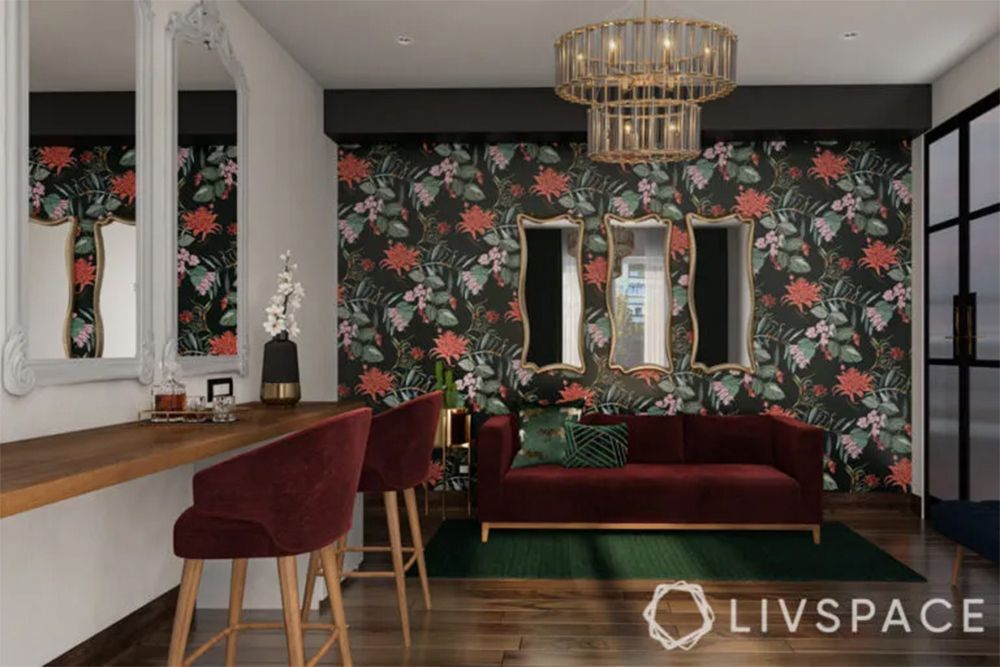 Design Takeaway #4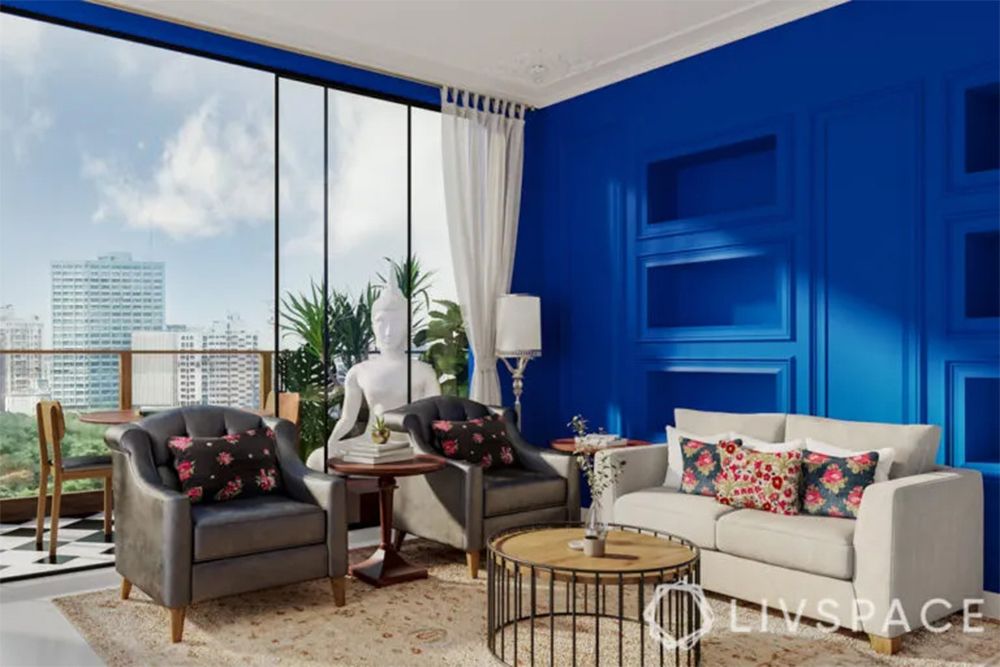 The huge Buddha statue in his balcony emanates an aura of tranquility around it. Believe it or not, the actor found his Buddha sitting by the street side in Thailand. And once he was his buddha, he knew he had found his centre! It was some trouble getting Mr Buddha back to Mumbai but the means justify the end for it brings the actor immeasurable peace to just lay eyes on this exquisite piece of sculpture.
Design Takeaway #5
In the end, home is all about comfort
It takes a homebody like Rajkummar Rao to know how important comfort is in the scheme of things. He feels that your home should be so comfortable that you yearn for it no matter where you go. And why won't you have your living area for 'me-time' with warm wooden flooring and the comfiest couch ever? Also notice the rustic brick wall that adds to the cosiness of this space. And there is some playfulness too! How else do you explain the hammock-like swing? But is it for Rao's benefit or Gaga's, we aren't entirely sure.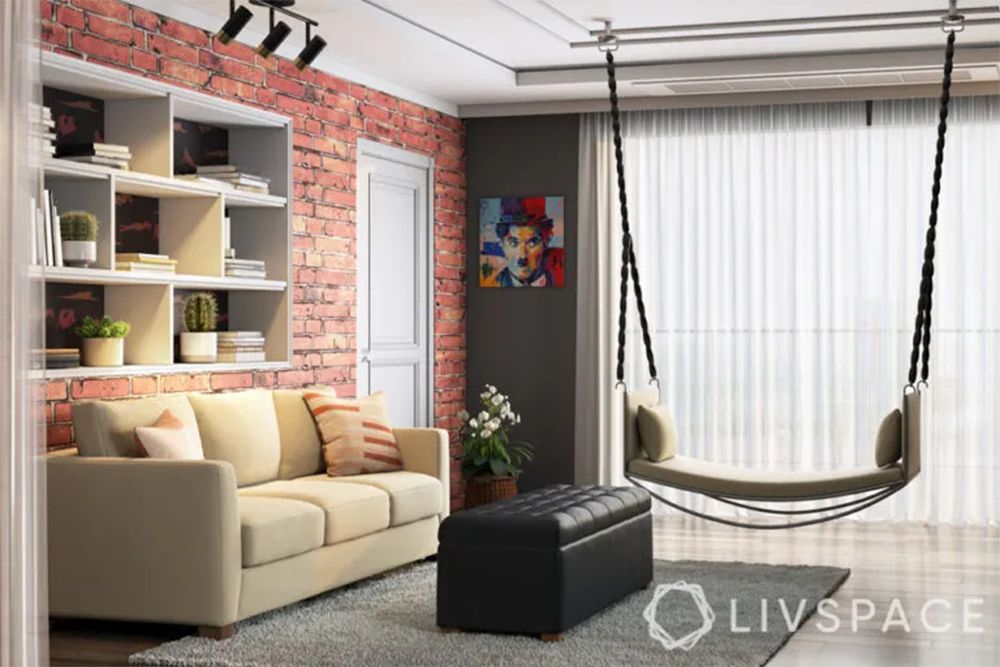 Design Takeaway #6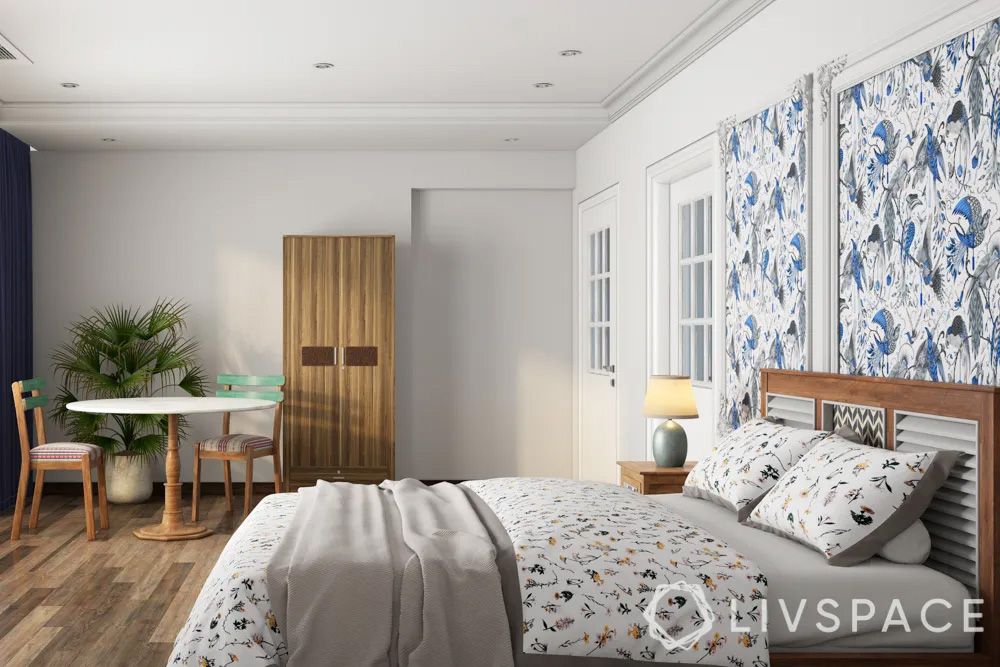 Less is more and who would understand that better than a creative soul. If you want space to grow, you need free space around you. No wonder we see such Spartan simplicity in the actor bedroom and private spaces. It speaks volumes about how uncluttered his life really is!
Design Takeaway #7
Did you like Rajkummar Rao's home? We hope you didn't will our recreation of cerebral actor Radhika Apte's home either!
We love hearing from you! Write to us with your comments and suggestions at editor@livspace.com