Irrfan Khan is known for his offbeat, sometimes relatable characters that have received high acclaim over time. His home, too, is an extension of that quirky personality we've grown to love. Take a look at the images of his Oshiwara home that's done up with many quirky elements here.
At Livspace, we love a challenge! We've created some of our own looks inspired by the themes in his home – pops of bold colours, quirky designs, distressed wooden furniture, low seating and more! Take a look:
Irrfan Khan: An Inky Blue Foyer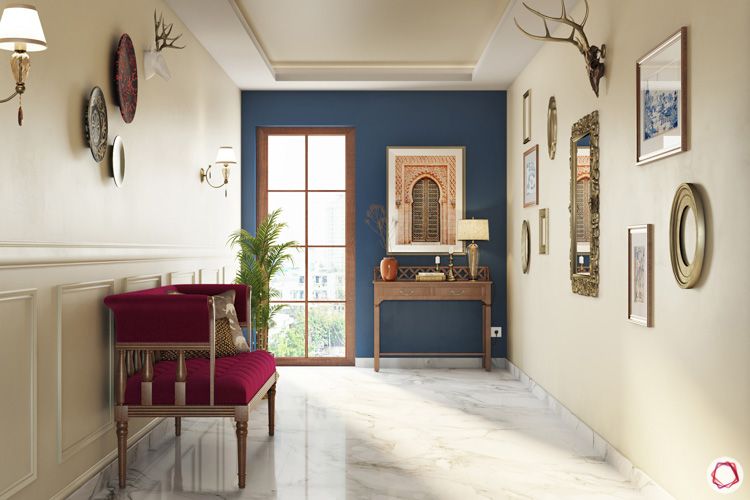 If you love blue and all things bright, you're sure to love this stylish foyer. An inky blue accent wall adds a dash of colour in this narrow space. Your days can never be glum with all the sunlight seeping in through the window. Convert one of the walls into a photo gallery or use it to display artwork – and watch how effortlessly the space feels warm and personalised.
Irrfan Khan: Indian Details in the Living Room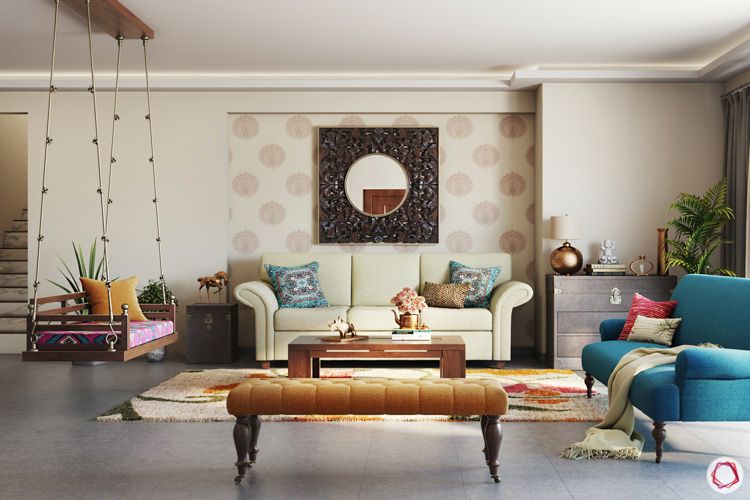 The living room speaks volumes about the subtle and soothing use of Indian designs. So, if this style appeals to you, add a touch of tradition to your home. You can never go wrong with a swing – especially one hung on knotted ropes. Sway a little as you look over around the living room. From the patterned wallpaper on the accent wall to the mirror in the middle of it, with a rustic Indian frame and the wooden furniture, this room will take you back to your roots.
Irrfan Khan: Cosy Corners
If you have a gorgeous balcony with an abundance of greenery, this one's for you! Place a cosy armchair and ottoman by the window, and you're all set! You can also amp up the space with a mirror and wooden carvings. Add some pretty pendant lights and you're good to go!
Irrfan Khan: A Floral-themed Dining Space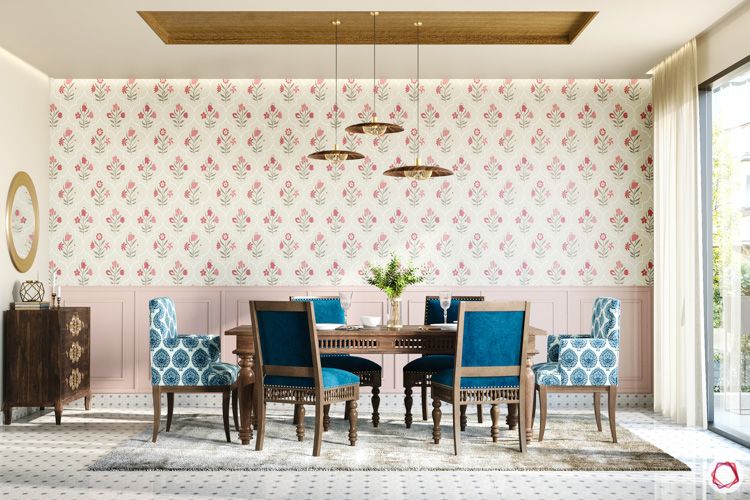 The dining room in the Irrfan Khan home is the epitome of comfort and cosiness. Also, it's the perfect way to add blue to your dining space! Check out the wooden dining furniture and the eclectic mix of upholstered chairs. Bring in floral-themed wallpaper to set the mood, add some low-hanging pendant lights, and you're all set!

Irrfan Khan: A Colourful Bedroom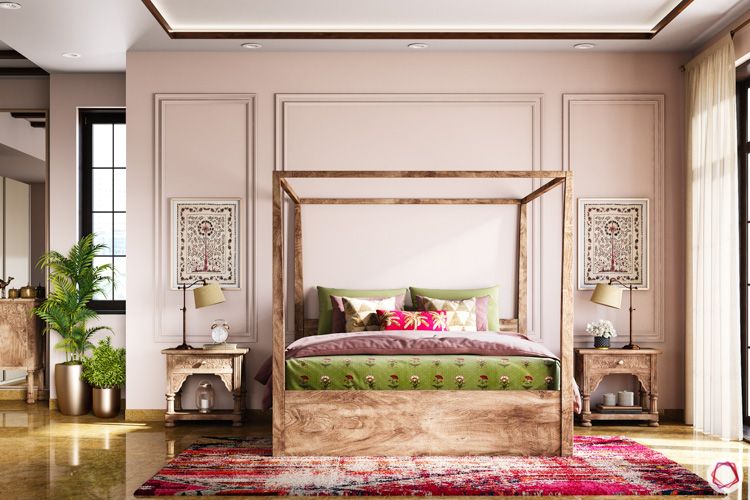 Looking for a soothing space to rest after a long day? This floral-themed bedroom with ethnic motifs will win your heart. Fill your bedroom with wooden furniture, a cosy side table and wall art. With some peppy florals, a couple of table lamps, and a dash of green, your bedroom will become the place you crave to return to, at the end of the day!
Irrfan Khan: Soothing Hues in the Bedroom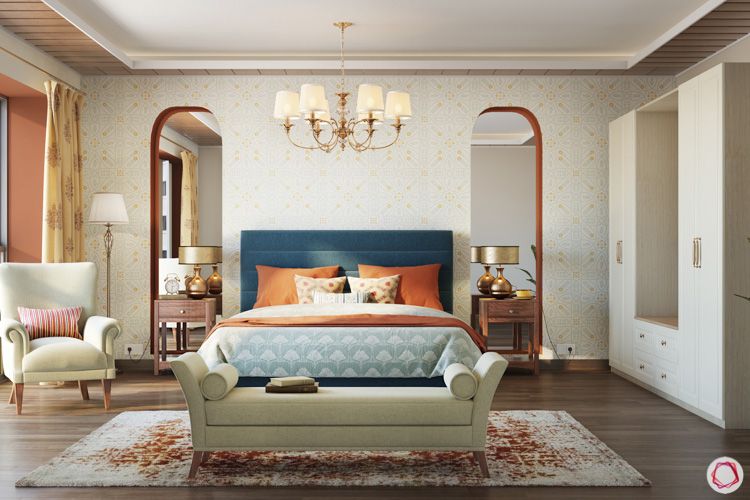 What do you get when you marry soothing blues and a plethora of ethnic motifs? A bedroom that takes away your weariness from the moment you rest your eyes on it! Find a wallpaper with subtle ethnic motifs to set the mood for your room. Pair it with a blue headboard, and choose shades of white for the rest of the decor. And voila! You've created a dreamy bedroom!
Enjoyed these designs? Take a look at the spin we gave Hrithik Roshan's Sea-facing Home.
Tell us what you think at the ID given below!