A stylish design for this master bedroom!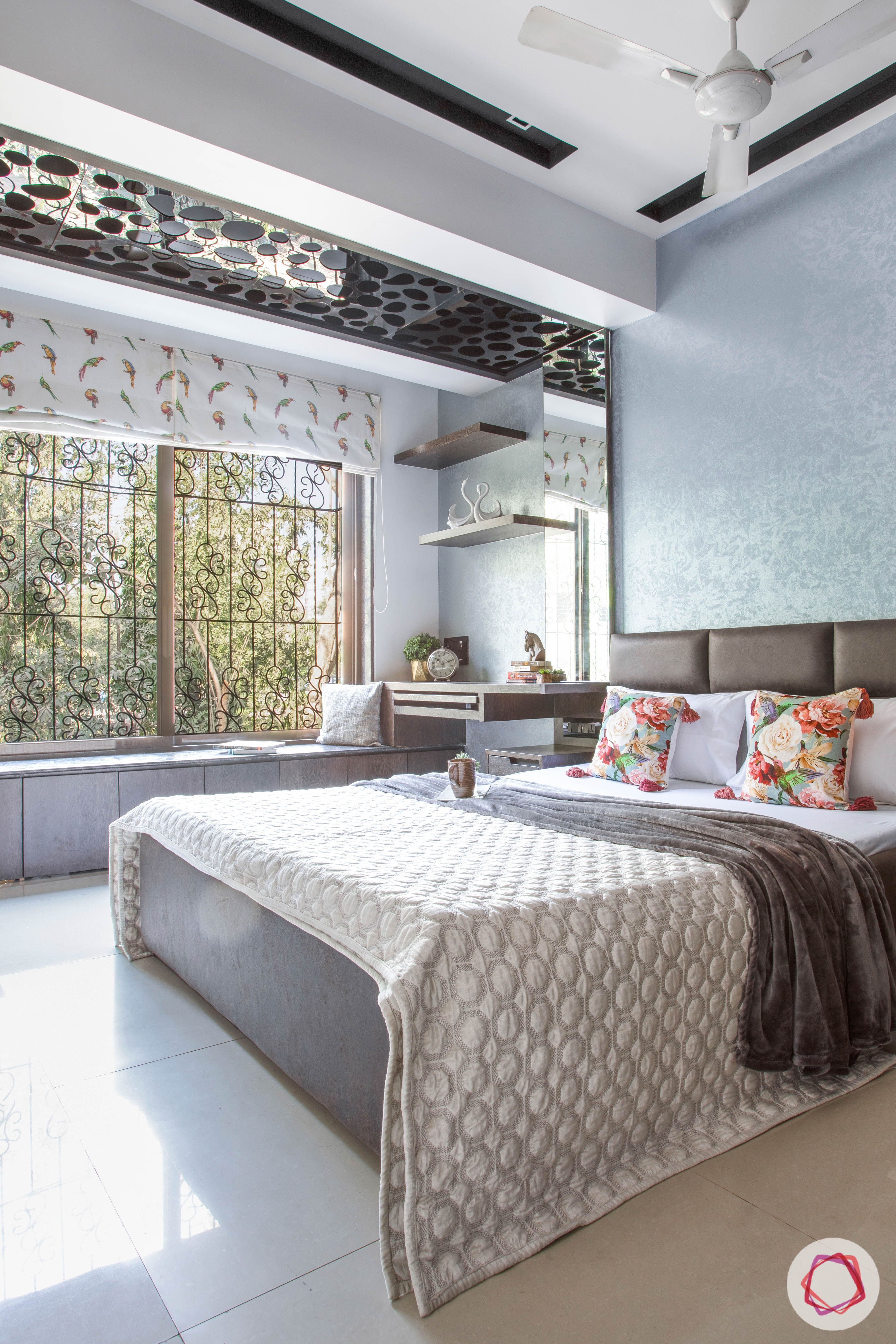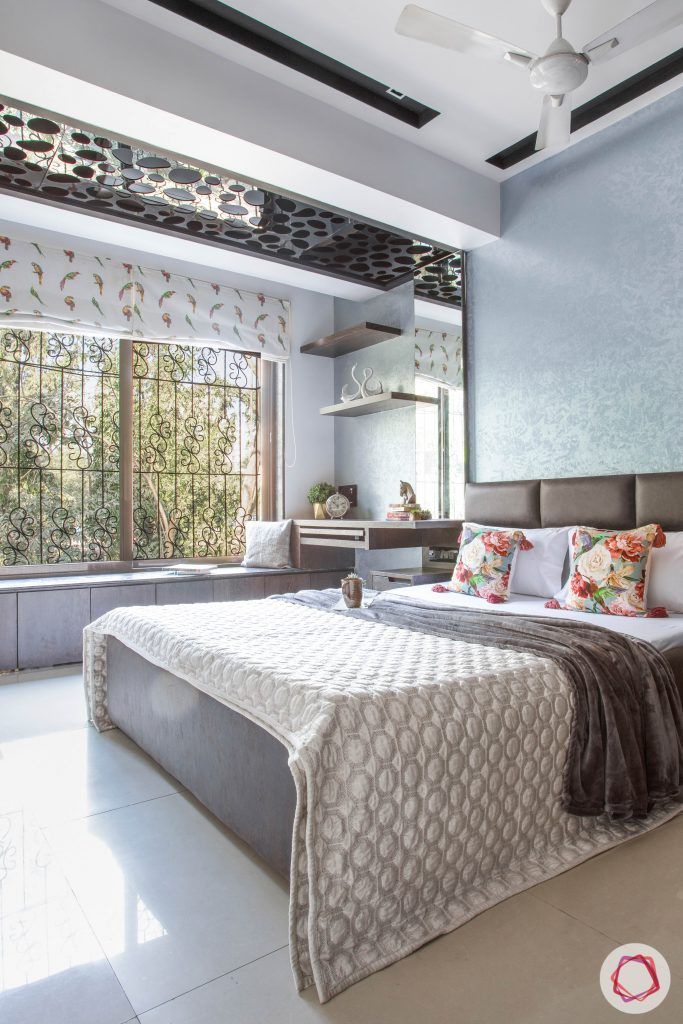 ---
Who livs here: Mikhail Bose with his father, mother and his brother
Location: Gulabbaug, Chembur east, Mumbai
Size of home: A 4BHK duplex with this bedroom spanning 190 sq ft approx.
Design team: Interior Designer Kawish Khan and Project Manager Jinesh Rathod
Livspace service: Bedroom design
Budget: ₹₹₹₹₹
---
Master Bedroom Before & After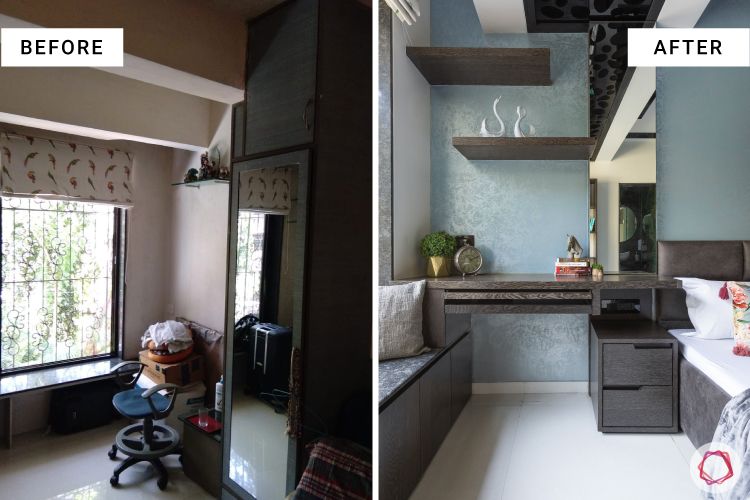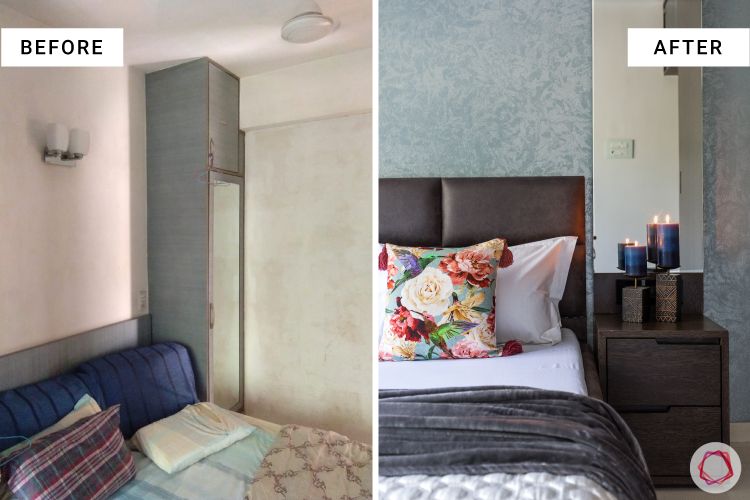 What happens when a designer works closely with a client? Two personal styles meld together to create the most gorgeous space ever. From the very first look into this master bedroom you feel like you're taking a trip through their design dream. When First Officer, Mikhail Bose planned to get hitched, the first thought that crossed his mind was a face lift for his bachelor bedroom.
Our designer, Kawish Khan was super thrilled to work on this project. Since Mikhail knew that his room had to accommodate his better half in the near future, this bedroom had to be designed accordingly. Dark colours, a projector and a quiet window seat were pre-requisites. This room celebrates veneer in every way and you will be thrilled to see how much this material can do to transform a space.
Master Bedroom: A Stylish Space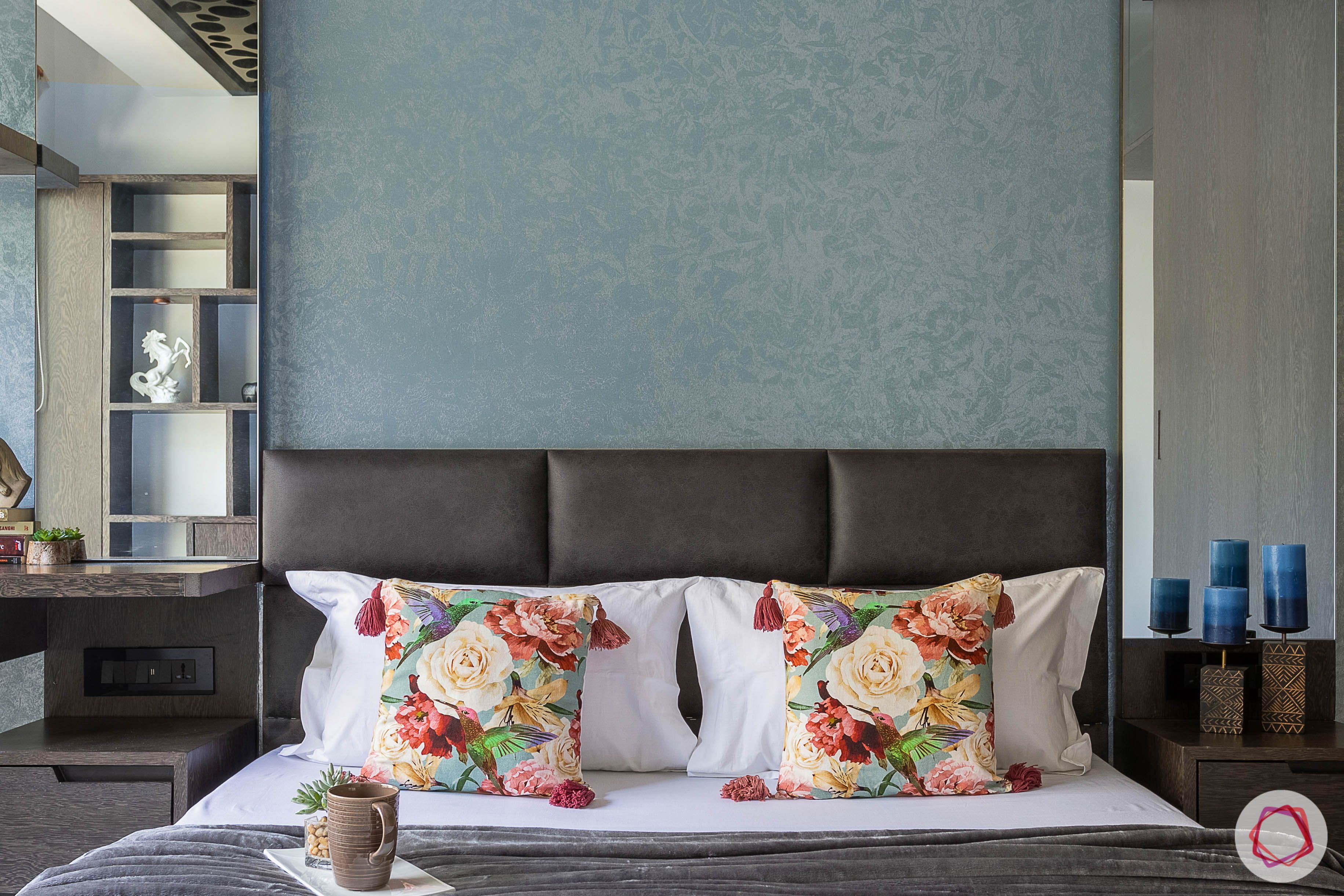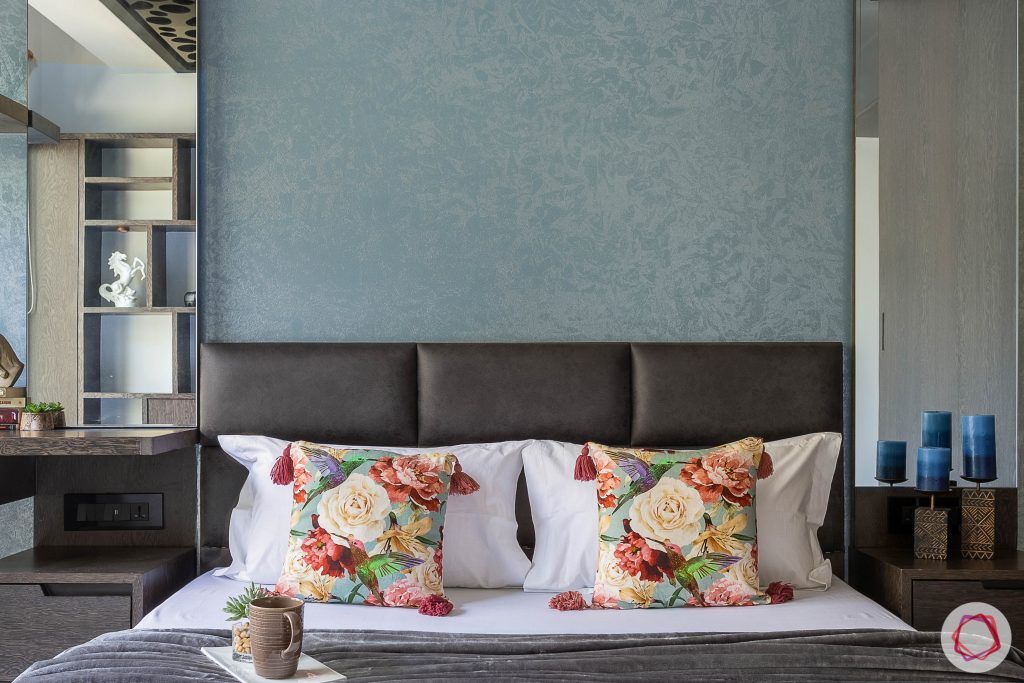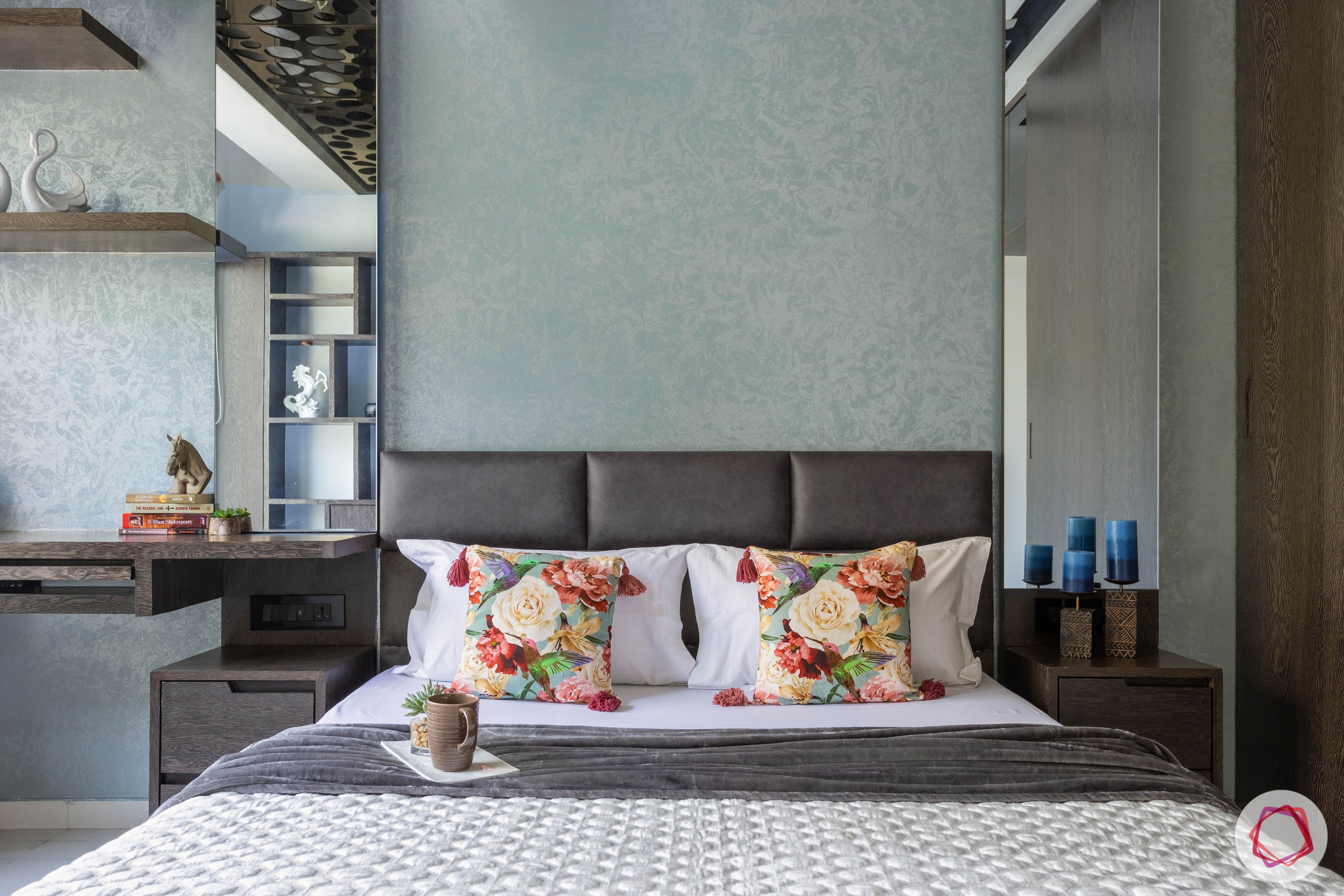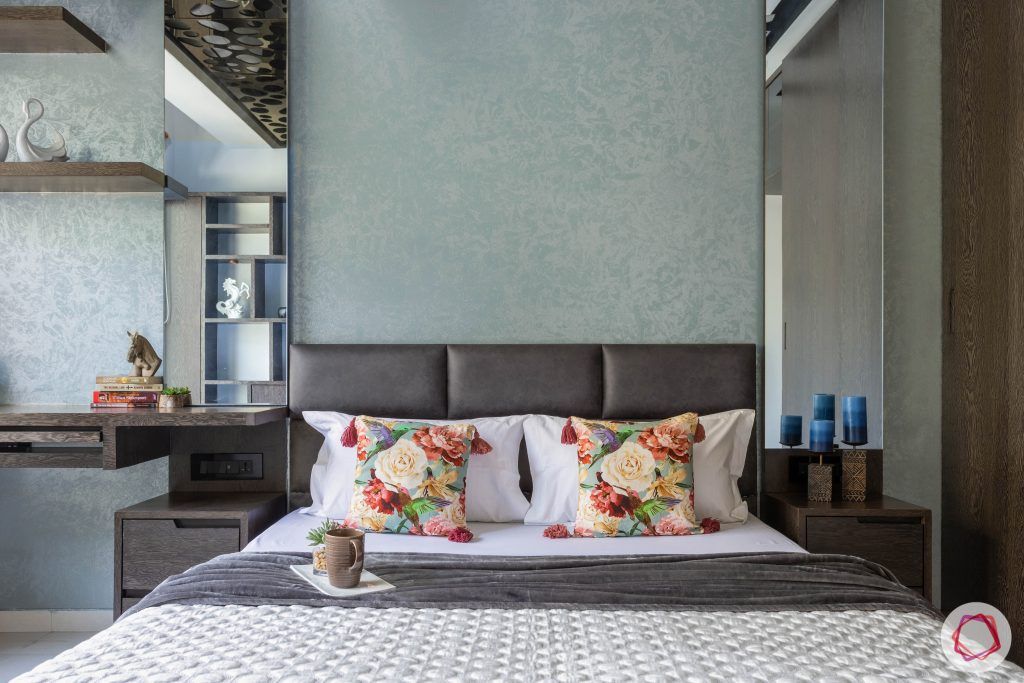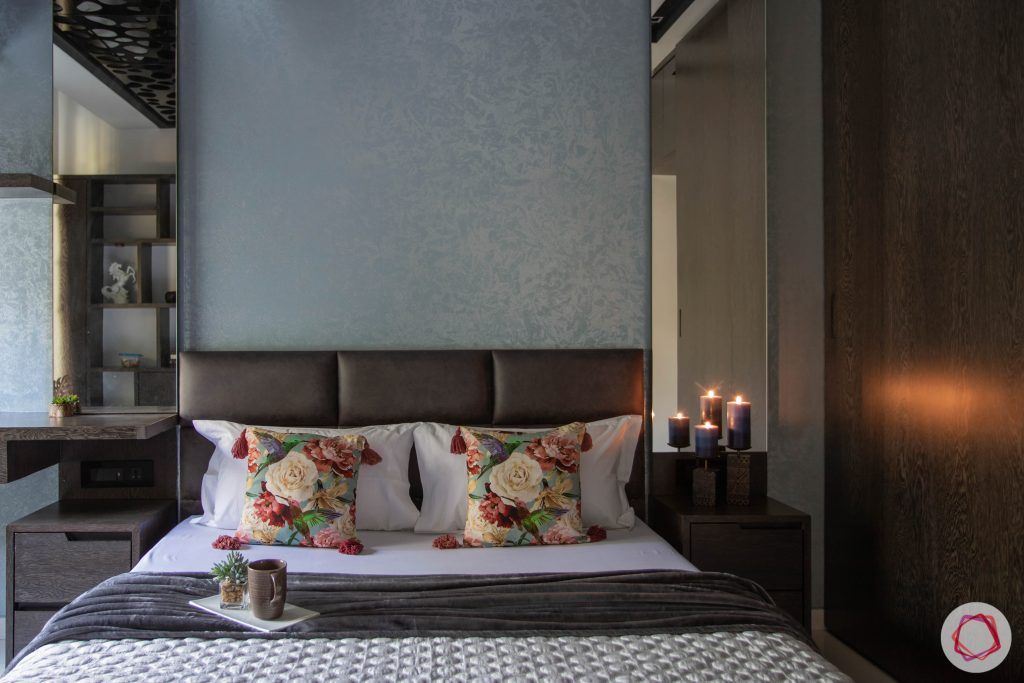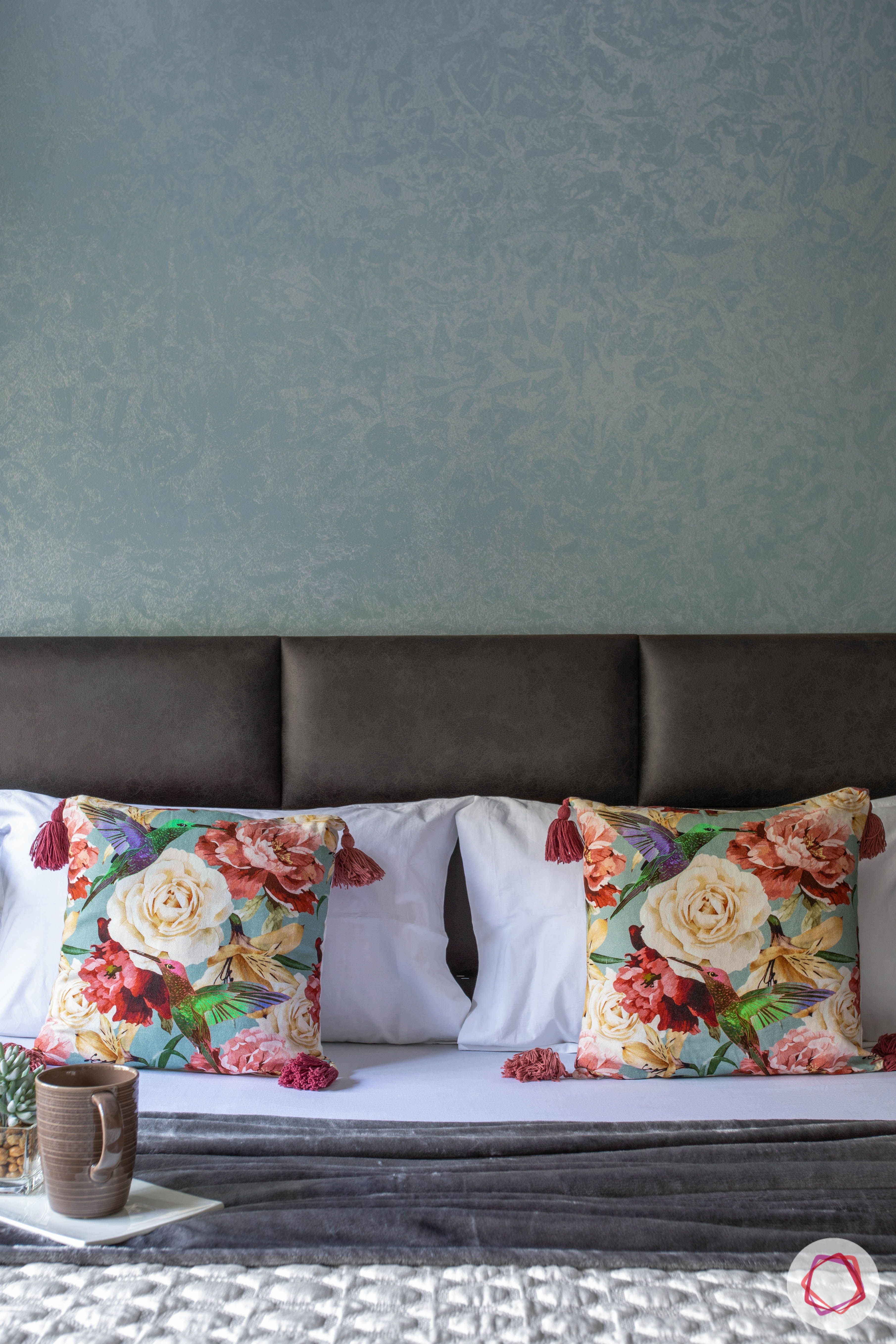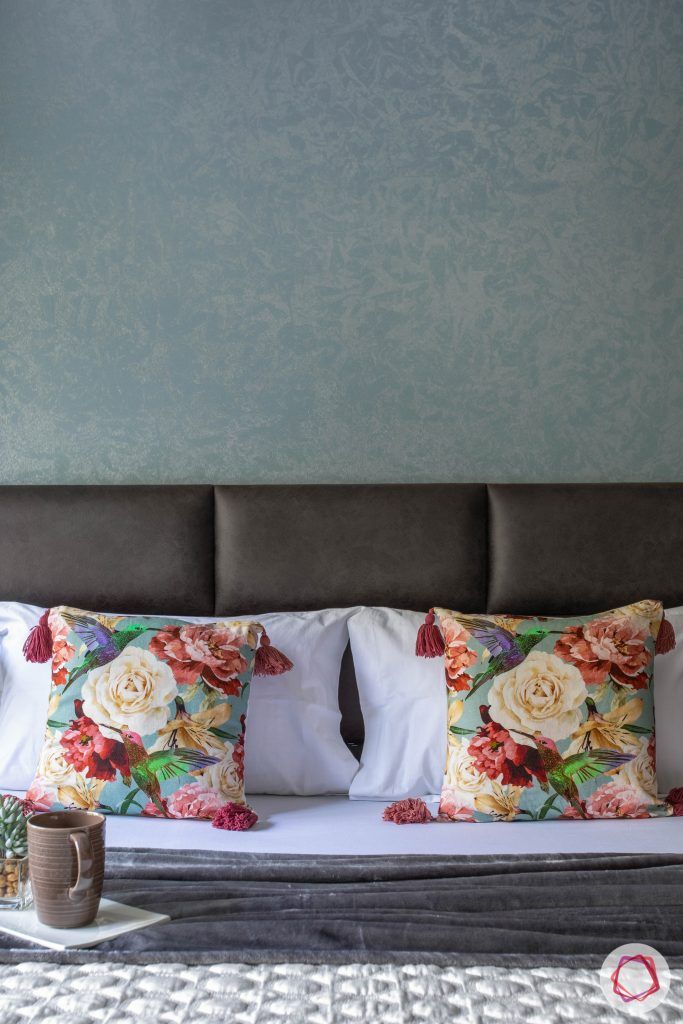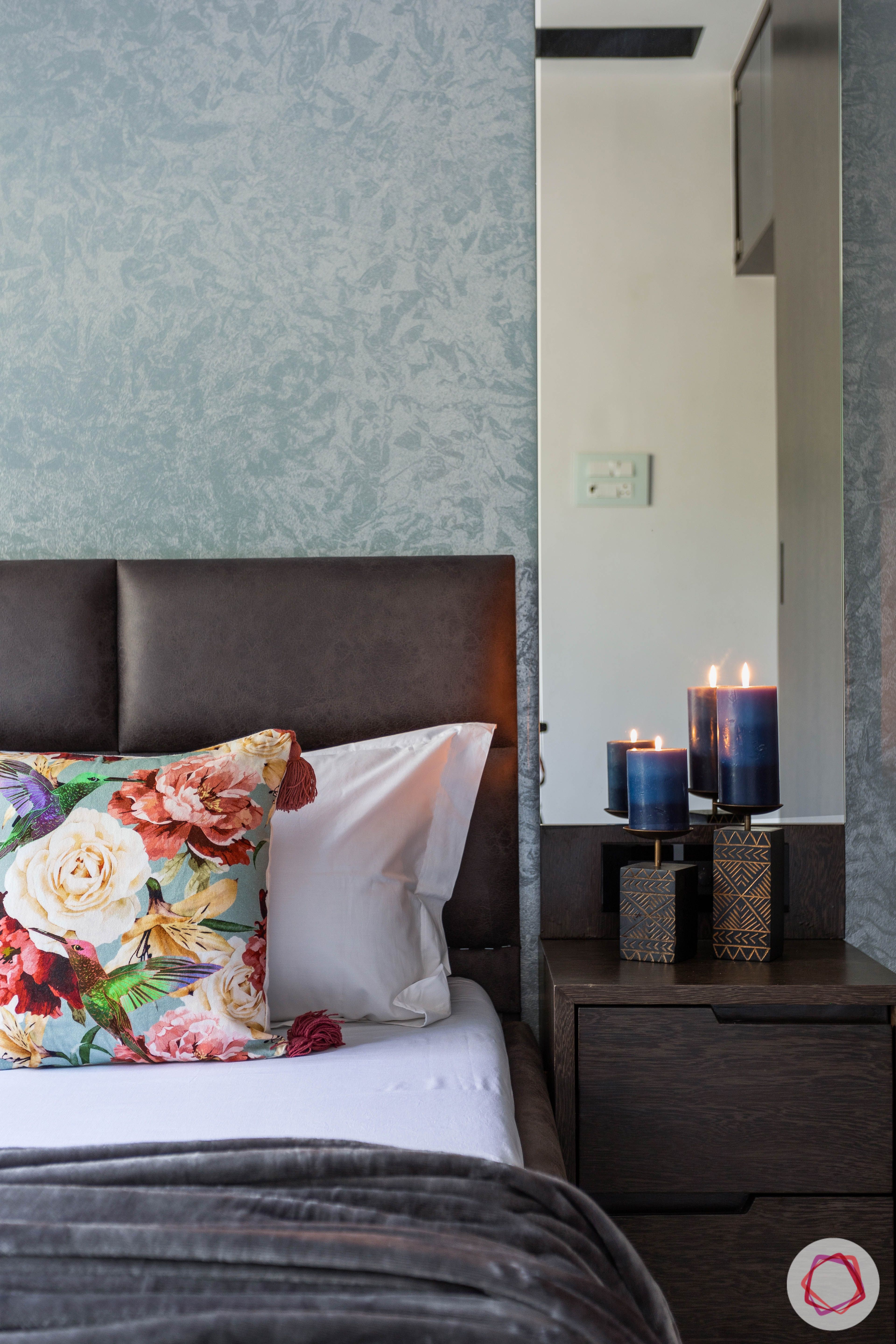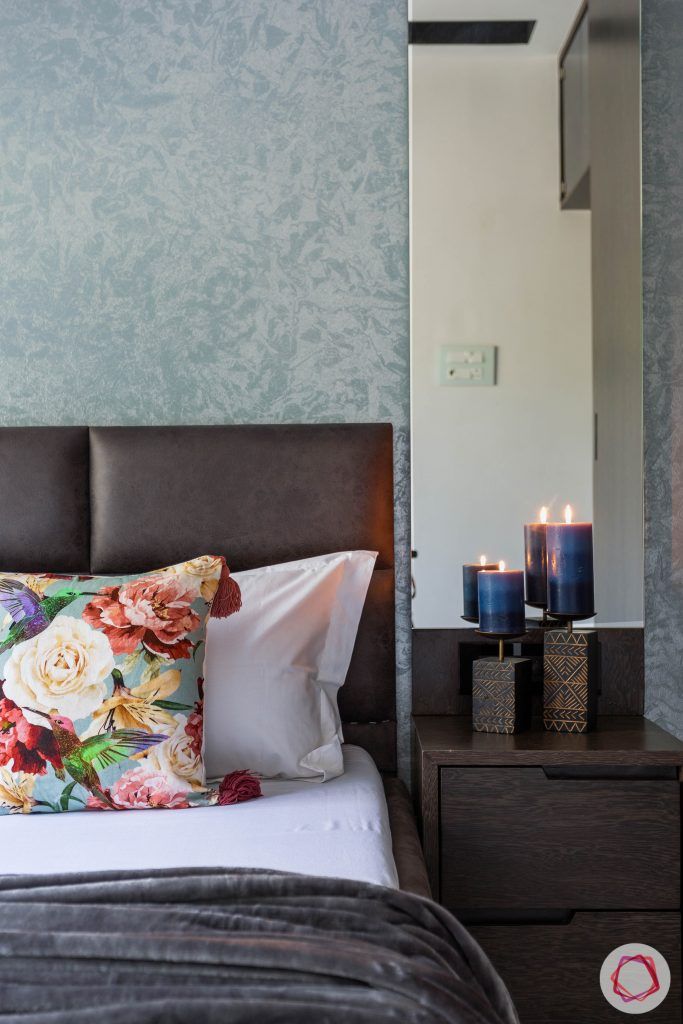 When Mikhail briefed Kawish, he was clear about certain changes and additions in the room. First and foremost, they wanted only veneer finish for every little piece of furniture in here. This master bedroom had to look sleek and stylish, and at the same time functional. He also wanted this room to wear dark colours so that the space feels cosy and comfortable.
To maintain symmetry in design, Kawish gave him two mirrors on either side of the bed that solves the purpose of individual dressers as well. A greyish-blue texture wall paint adorns the wall behind the bed that acts as the perfect backdrop for the room.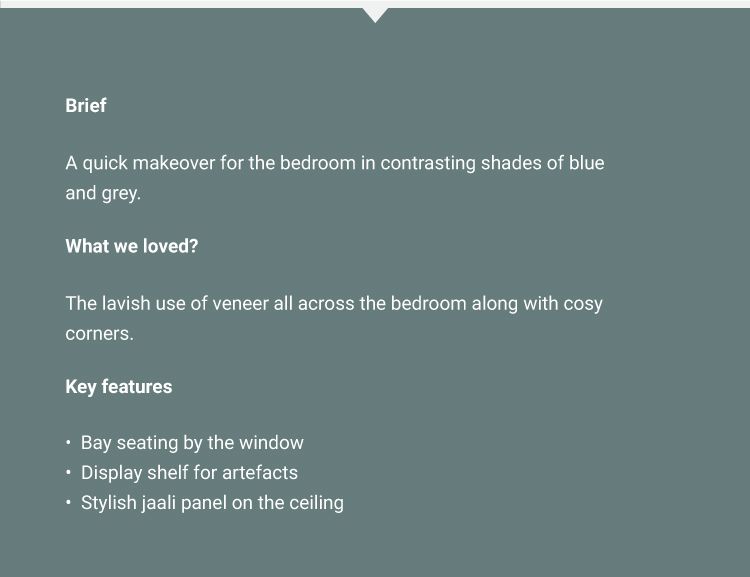 Master Bedroom: A Compact Study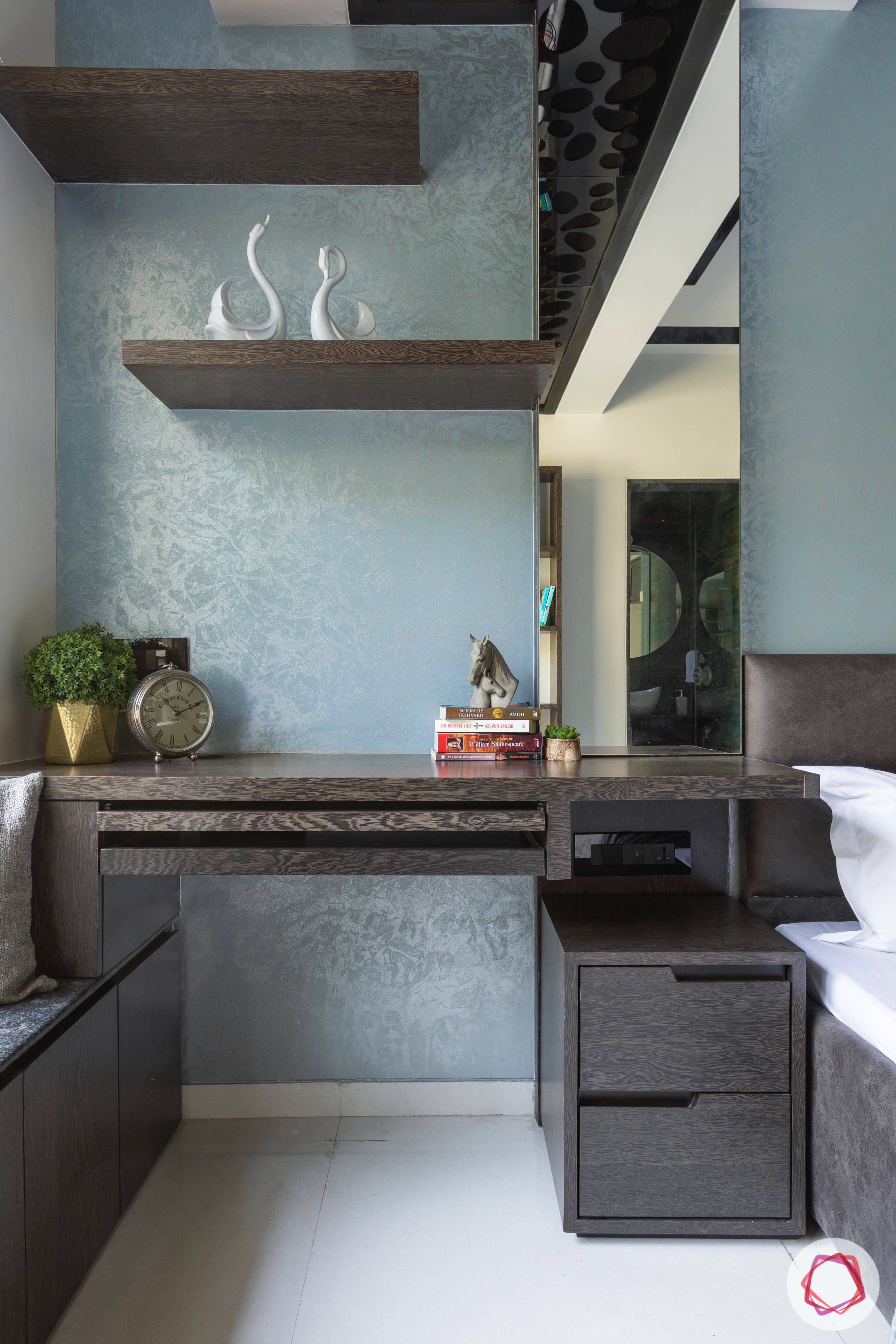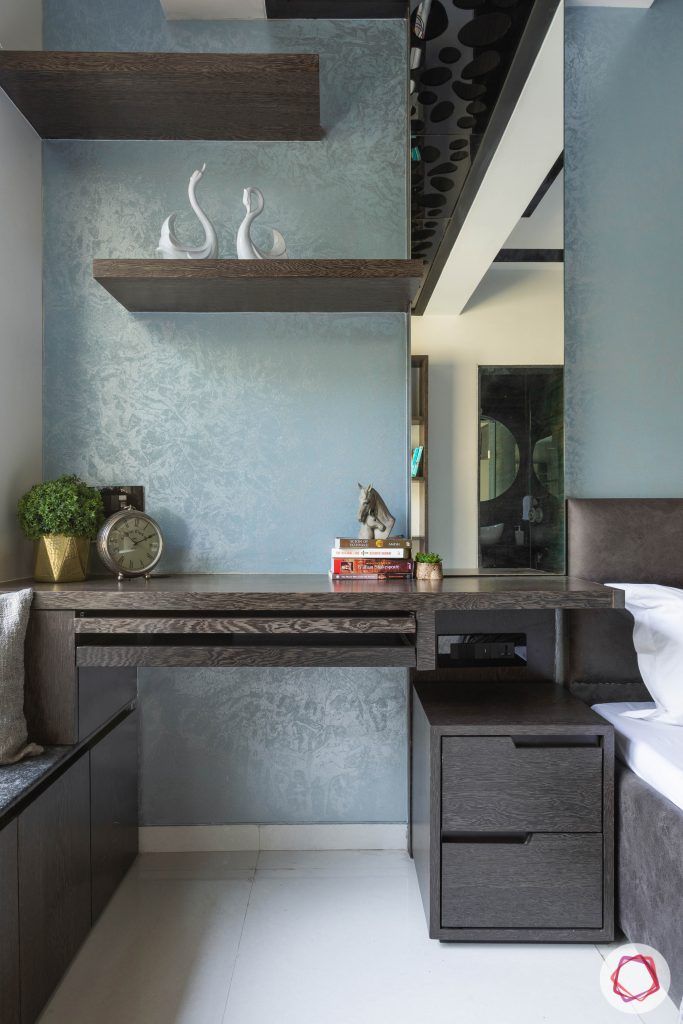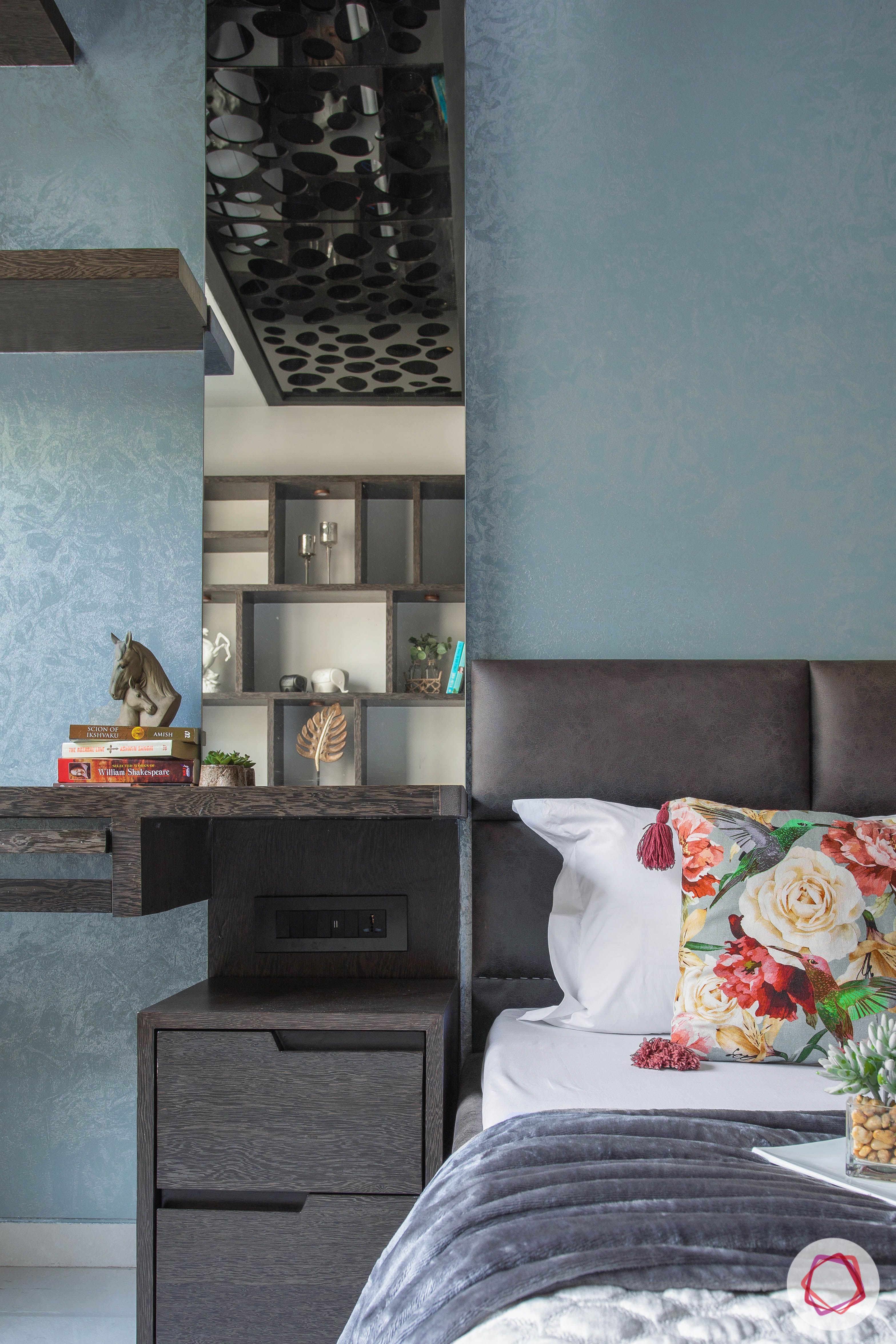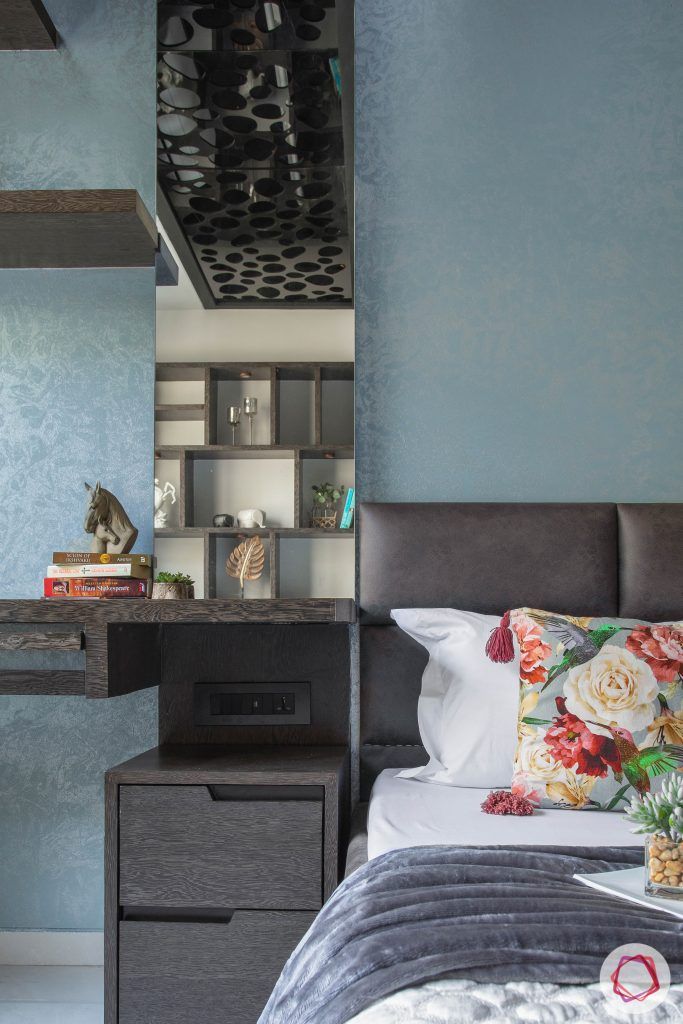 A compact study table also finds a place in this master bedroom. And, do not mistake it for a regular work from home kind of table. This is Mikhail's spot when he's busy pursuing his passion — gaming. You can also spot a pretty veneer jaali panel on the ceiling that is installed to hide the AC vents. But we feel that this is an intelligent way to hide it and add a design element to the room as well.
Master Bedroom: Stylish Storage and Bay Seating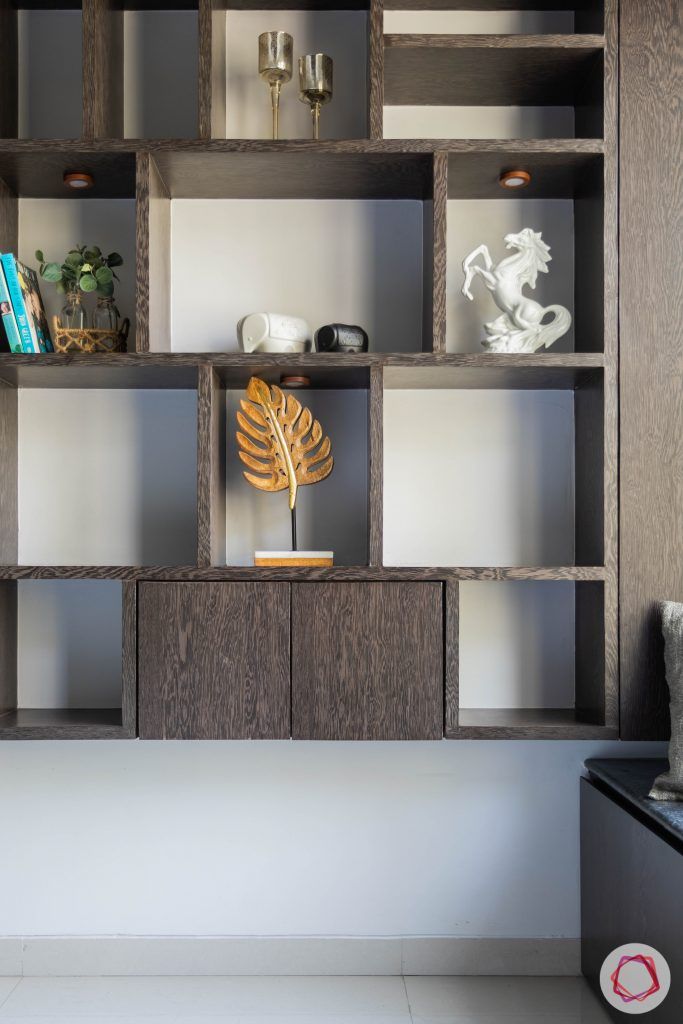 Something that Kawish noticed in the earlier layout was a lot of pretty stuff lying around on tables. He gathered that Mikhail, who travels extensively, collects a lot beautiful curios that deserved a special place. He gave him a customised display shelf with spotlights, to accommodate all his collectibles.
Do not miss the sweet window seating ledge with storage cabinets that makes this the perfect spot to unwind.
Master Bedroom: Wardrobe Wonder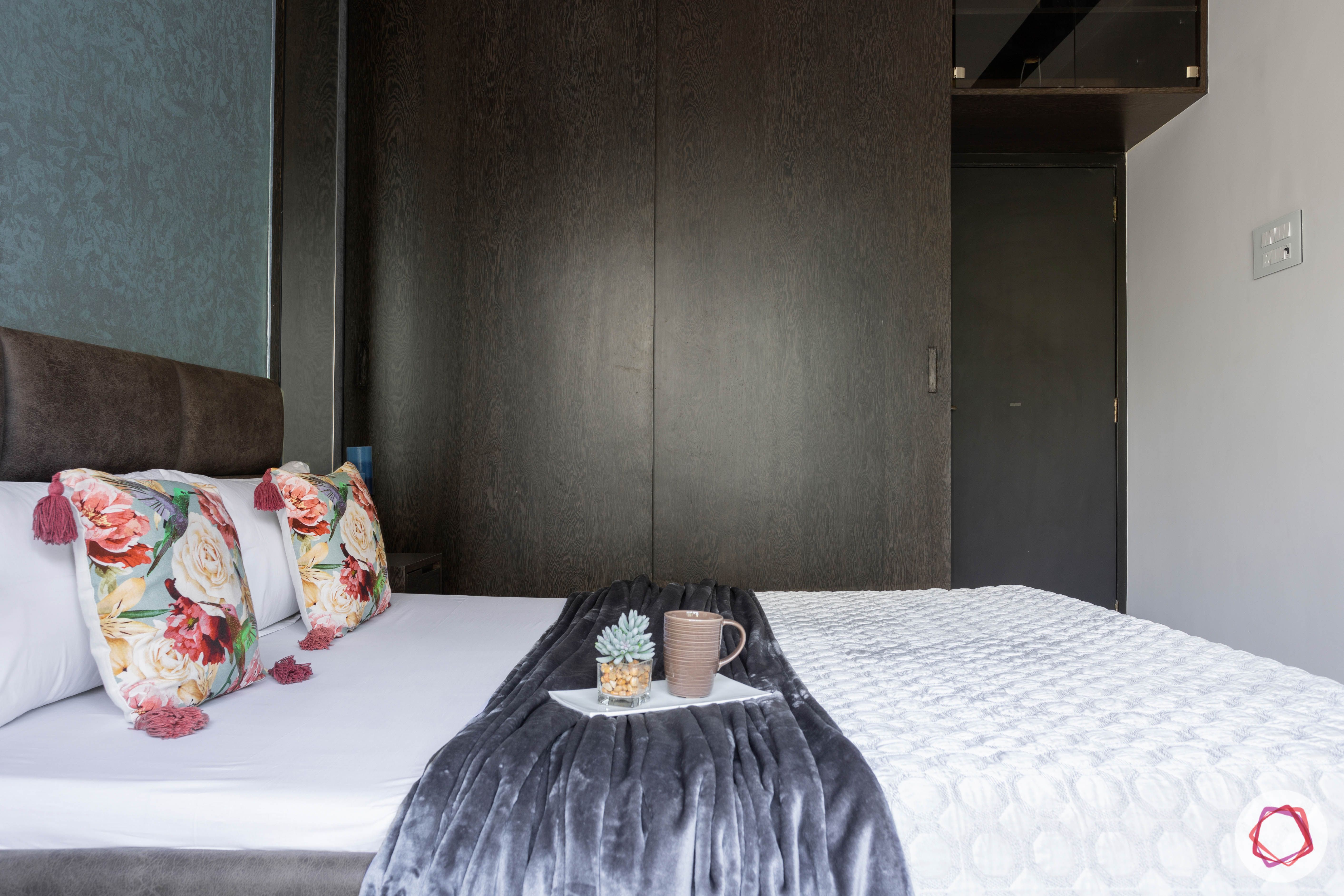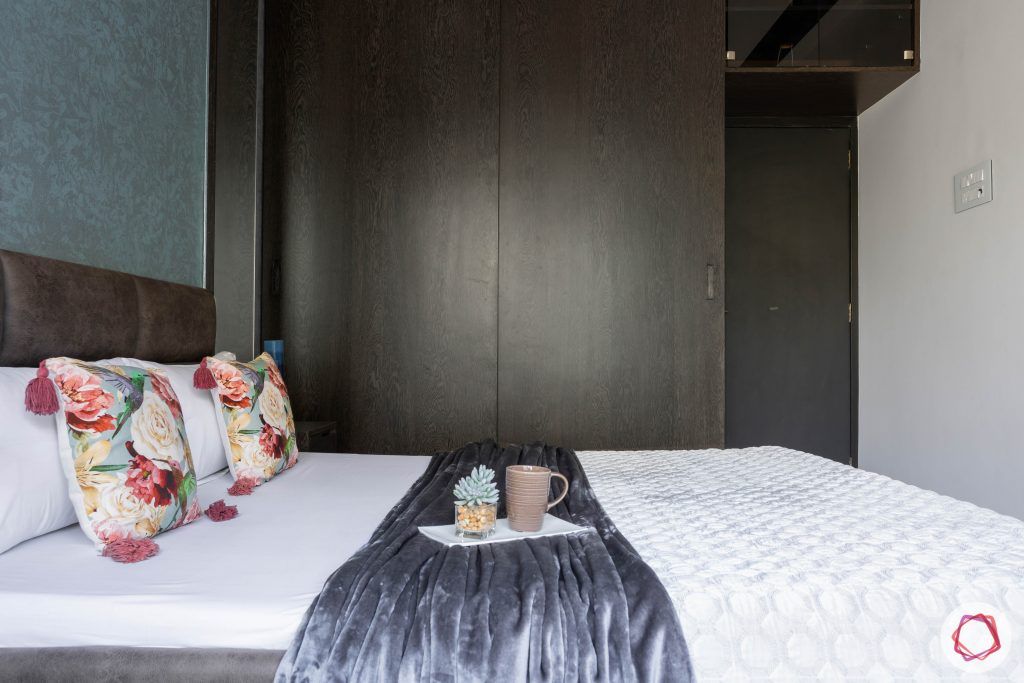 Every master bedroom should have enough wardrobe storage to suit the needs of the people living in it. Kawish gave him the perfect full length, sliding door wardrobe in his favourite veneer finish.
"Since Mikhail is young and well-travelled, he was up for experiments. It was fun designing his bedroom and I'm glad we could give them exactly what they were looking for. This bedroom makeover is one of my favourite makeovers till date!"

-Kawish Khan, Interior Designer, Livspace
If you're looking for full home designs in Mumbai, then take a look at this Plush, Tasteful, Fresh, Enviable 4BHK in Powai.
Send in your comments and suggestions.