Whether it's on the big screen or at his beautiful, breezy seaside home in Mumbai, Hrithik Roshan sure knows how to keep his audience entertained. He wanted his home to be a place where his family could kick back and relax. He also wanted to showcase his love for the sea, beach and travel – characteristics you can see all over his family home.
Take a look at his home that's been featured on Architectutral Digest!
We took a peek at the seaside stunner and found out ways you too can live up Hrithik's dream home.
Inspired by Hrithik Roshan look #1: Cosy Den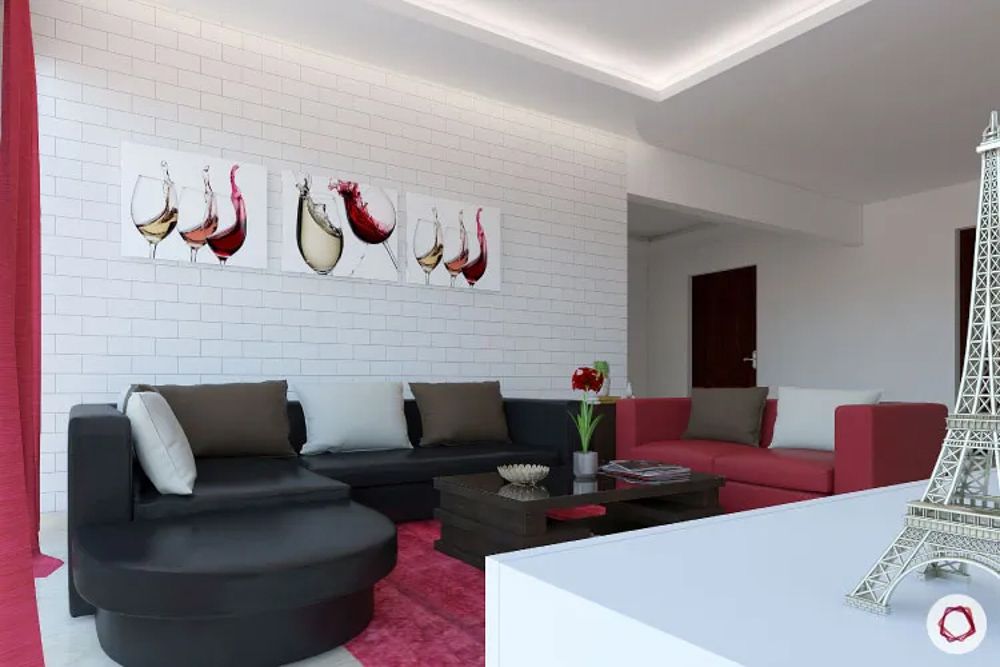 Take a look at his den and the first thing you would notice is an exposed brick wall. You too can recreate this wall and hang up a few artsy illustrations. Adorn the living room with big, comfy low seating sofas and lay a furry rug in the middle for maximum comfort. Throw in some cushion pillows and wrap the room in heavy curtains and you got yourself a cozy den that is perfect for a wind down at the end of your day.
Inspired by Hrithik Roshan look #2: Writer's Corner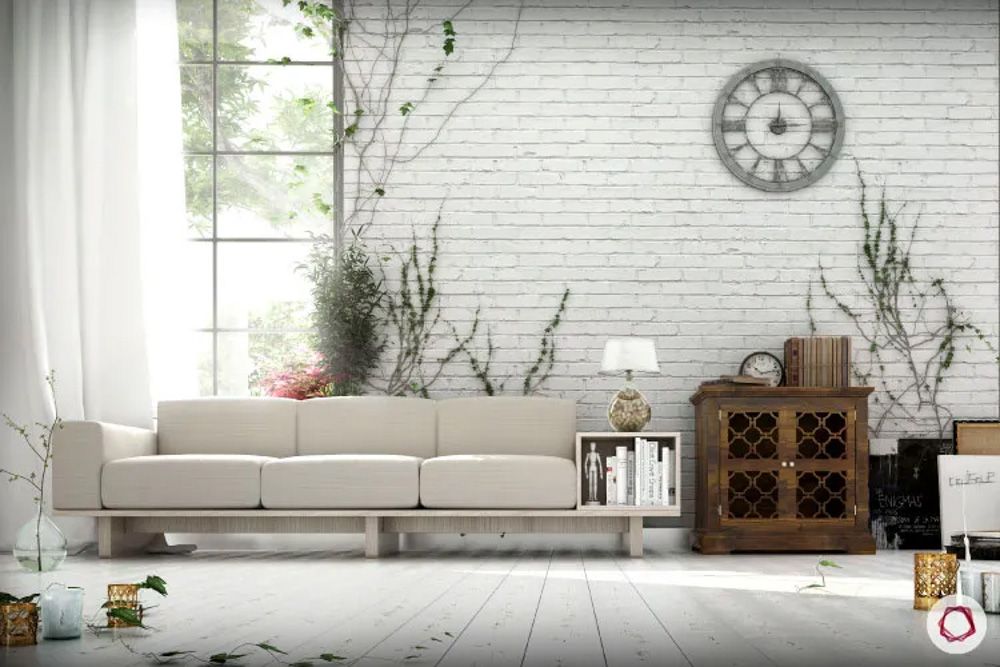 Hrithik wanted a separate nook to concentrate on writing. Much like his den, he focussed on comfort, warmth, and neutral tones for this room. You can design a study for yourself by following the same grey colour palette, adding fake vines, and a rustic clock. Add a few scented candles to bring out those creative juices.
Inspired by Hrithik Roshan look #3: Breezy Strokes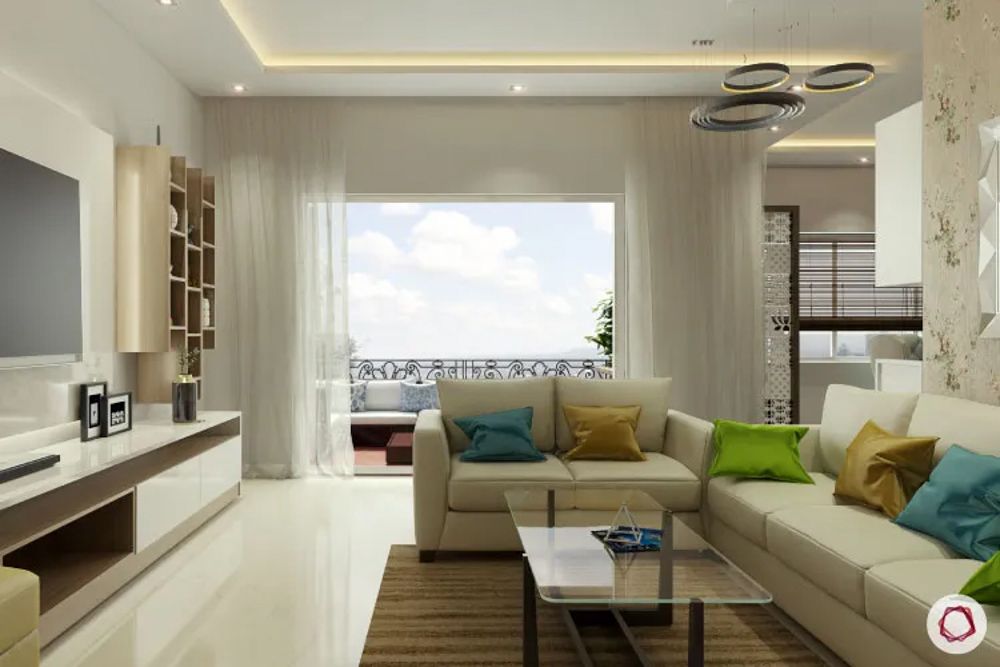 For the living room, he wanted to display colours of the sea. Now you too can enjoy the same view in your living room as well! Drape your windows in light, flowing curtains and place an earth-colour carpet in the middle of the room. Choose a transparent glass coffee table for a touch of tranquility. Pick cream-coloured sofas to create a well-lit atmosphere and throw in a few blue and green pillows as an extra layer of the sea in your room.
Inspired by Hrithik Roshan look #4: Date Night Balcony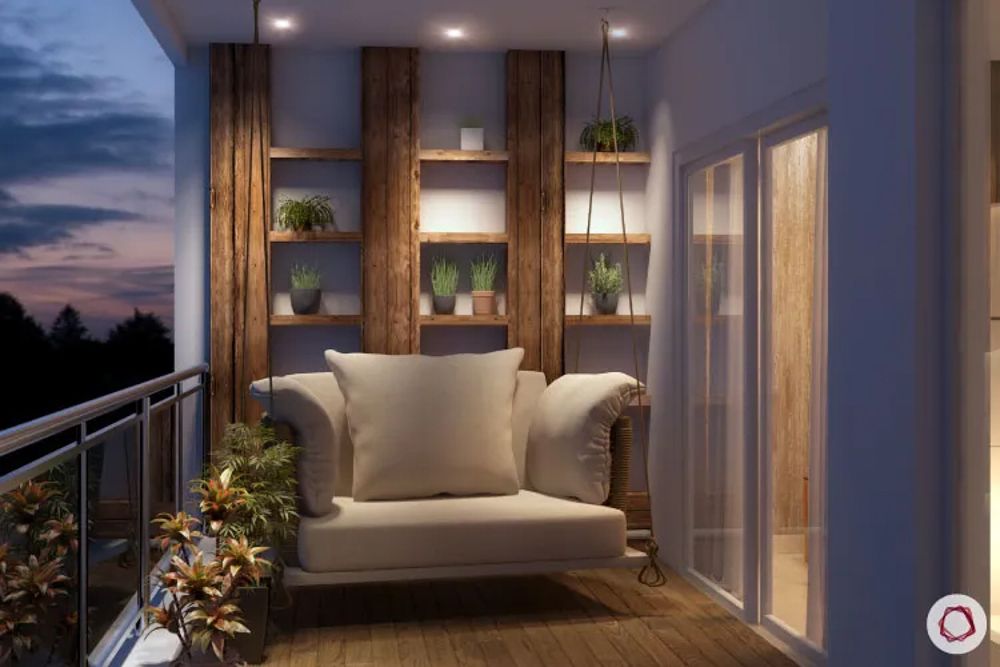 Let us paint you a picture. Imagine walking on wooden flooring in your balcony and having to sit in a swing chair at the end. Sounds just perfect, right? You could also add a rack of tiny potted plants and install spotlights for a bit of warmth in your night.
Inspired by Hrithik Roshan look #5: Urban Dinner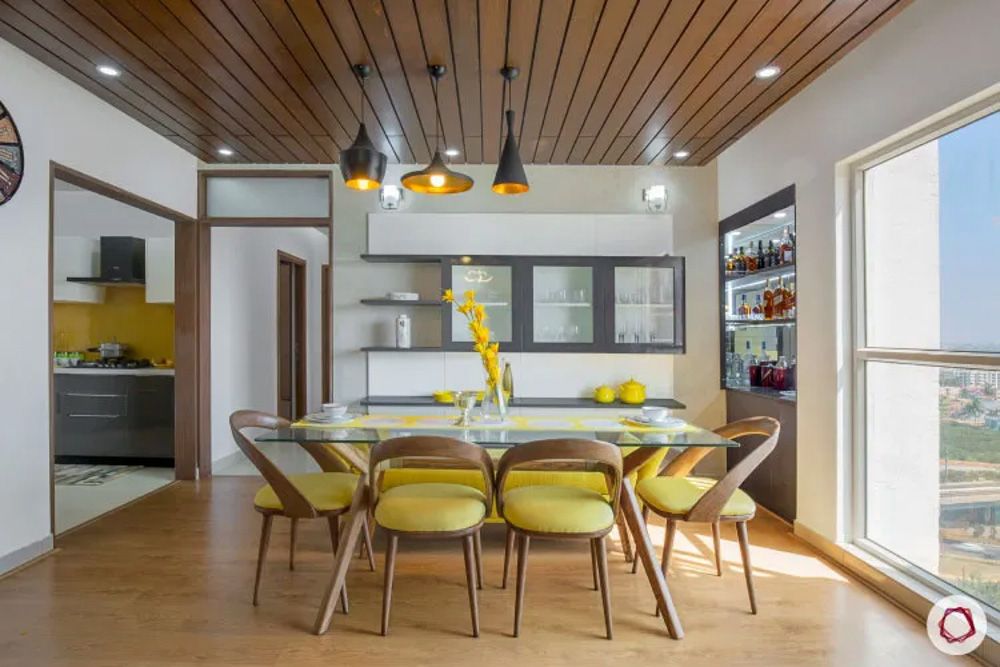 For the dining area, Hrithik focused a lot on wooden elements. You too can place wooden chairs and a glass top dining table for a similar effect. You could also take the room's appearance up a notch by installing a wood plank ceiling and hanging industrial light fixtures.
Inspired by Hrithik Roshan look #6: Let the Games Begin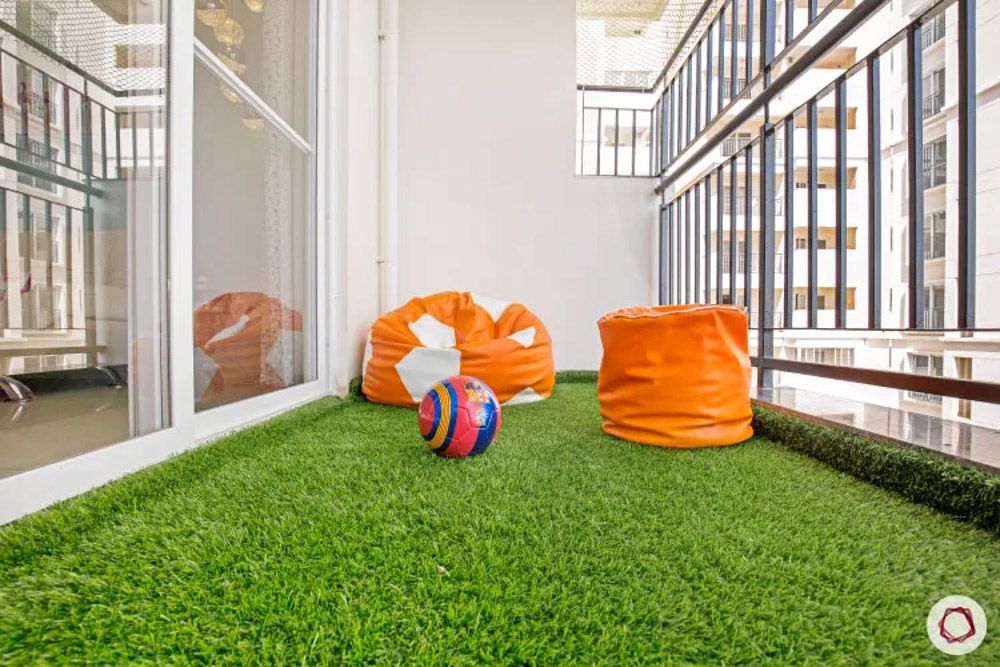 Hrithik had a special play area designed for his children, Hrehaan and Hridhaan. He had a wide stretch of fake grass put up and a comfy sofa in the corner. This opened up a lot of space for his kids to play and be free. You can recreate the same by layering your balcony floor with fake grass and propping up a bean bag.
Inspired by Hrithik Roshan look #7: Let There Be Light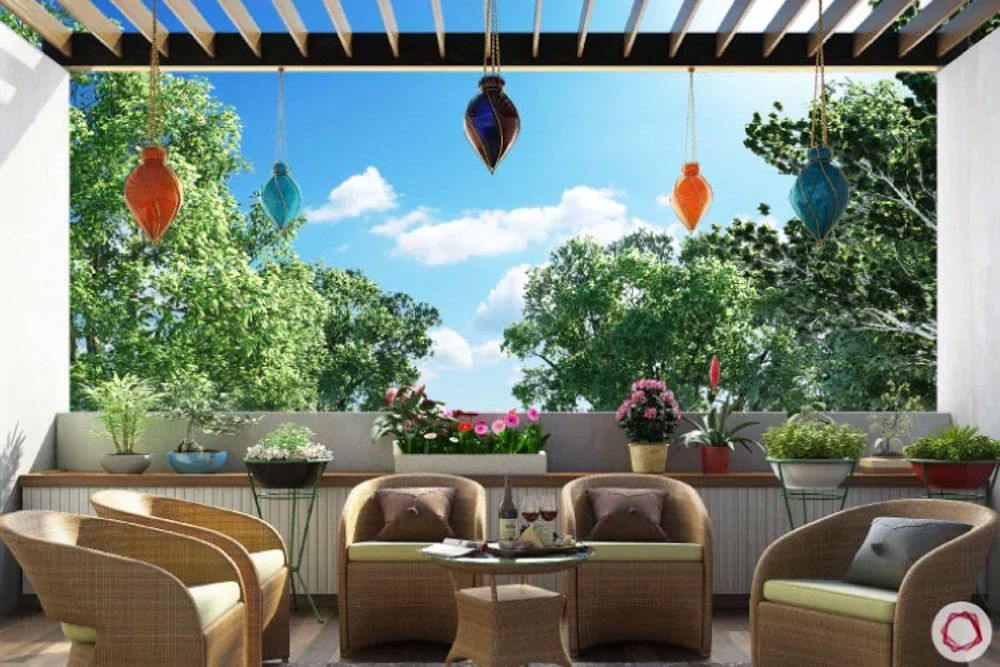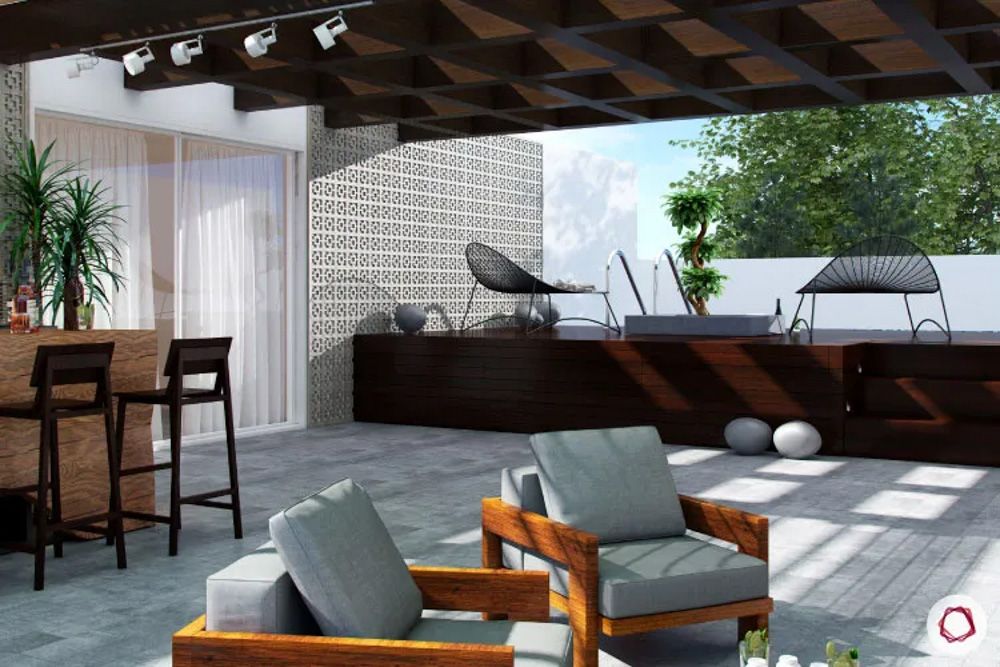 Hrithik believed his lounging area needed a good dose of sunlight. But just the right amount. He put up rafters for shade and hung lamps from it. You can also install rafters for the perfect amount of sunlight for your day meetings. Maybe have a high table and bar stools in the corner to take your socializing to another level.
Inspired by Hrithik Roshan look #8: Foosball All Day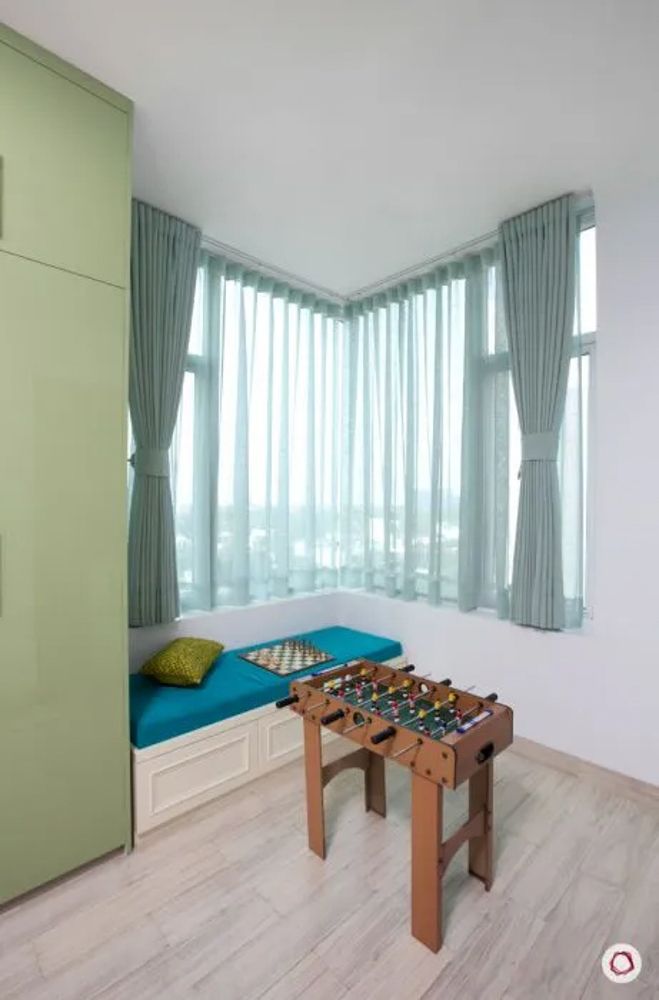 Sure, it could seem impossible to have a snooker table at home like Hrithik. But all you need is a corner in your room and a miniature foosball table. Enjoy your me-time like a pro!
Inspired by Hrithik Roshan look #9: Live Like A Dream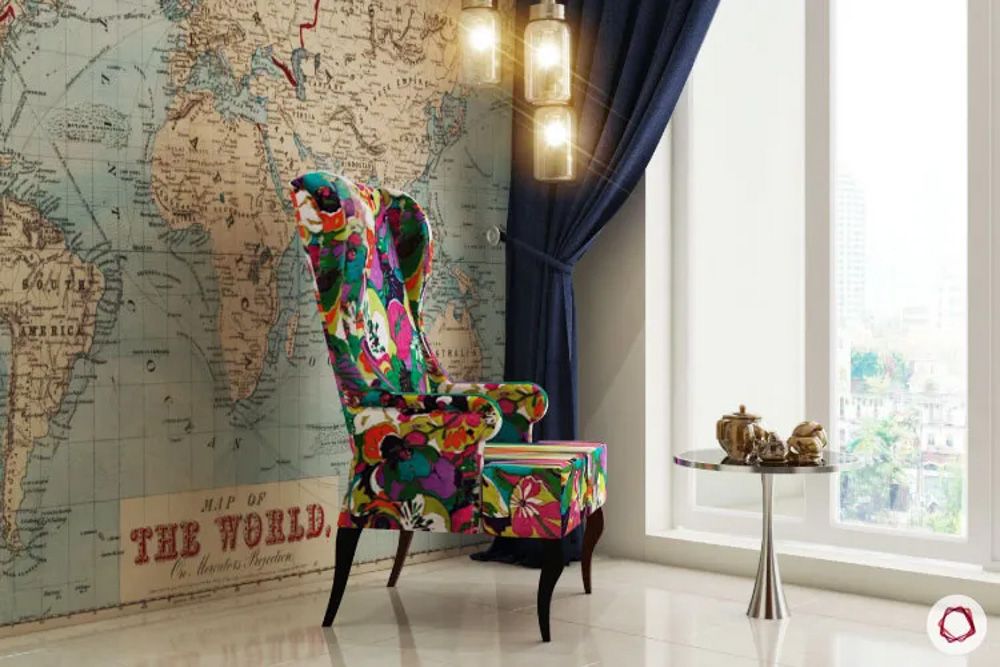 Hrithik loves to travel. This is why he put up a world map over the wall of his favourite room. You too can get a wallpaper of the world map put up and get lost in it, admiring it from a colourful armchair.
Enjoyed these designs? Take a look at the spin we gave Alia Bhatt's Mumbai home.
Tell us what you think at the ID given below!