Watch it for the stereotypes, the glam or just the cringe; Indian Matchmaking on Netflix has caught everyone's attention. With the second season coming in with new clients for Sima Taparia from Mumbai, we cannot help but notice how some of the eligible singles have homes with such beautiful interiors. So, we thought you all should have a look too. We will also give you tips on how to copy the designs. Let's dive in!
#1: Aparna's Houston House: A Perfect Indian Matchmaking of Western Aesthetics and Desi Glam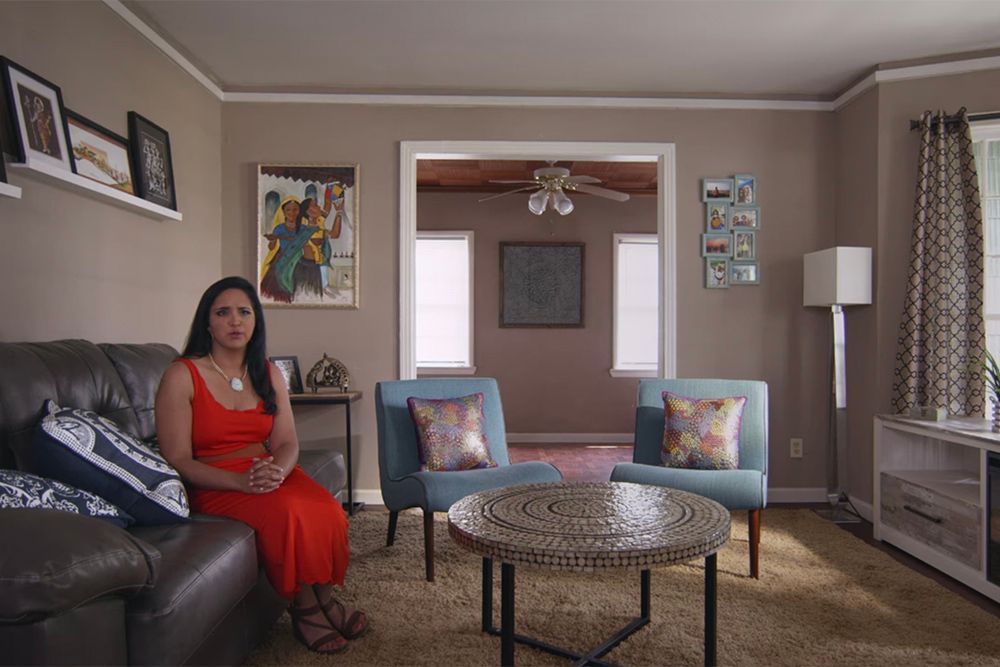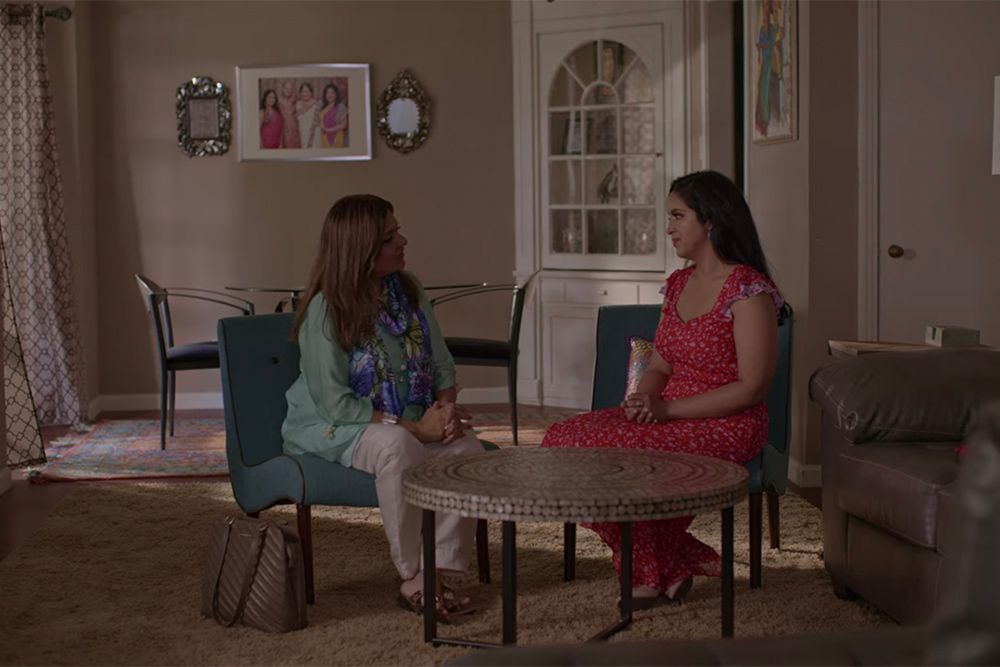 Aparna was one of the first clients to have been introduced in season one. She is #girlboss goals, and has a lively personality. However, she also does come across as someone who hasn't let go of her desi roots. This seamlessly translates into her home too. As she sits in her Houston home talking to the crew, we notice contemporary furniture with clean lines and neutral tones.
However, the accents are what win our hearts. The coffee table complemented by the Indian artisanal painting and cushion add a much-needed desi tadka to the overall look of the house. This can be seen as a good example of the transitional style. Transitional style mixes contemporary designs with traditional tones. Here, the clear inspiration are the Indian elements.
Also Read: Top Secret: Designers Swear by This Decor Style for Big Indian Families
#2: Pradhyuman's Mumbai House: A Modern Indian Home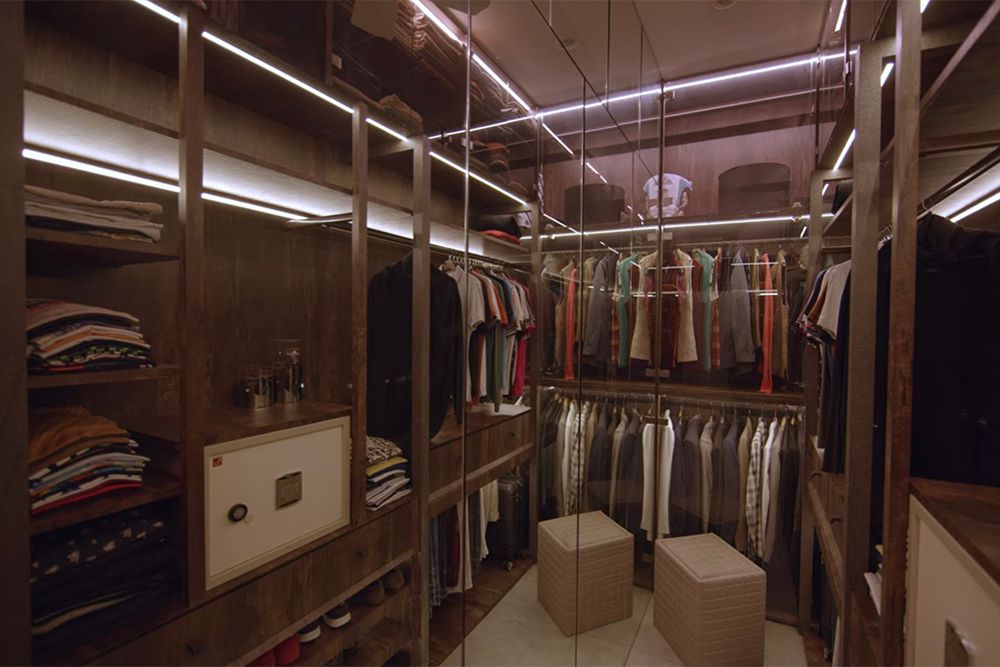 We have seen Pradhyuman Maloo's journey unfold from Indian Matchmaking season one to two. He is one of the most beloved characters from the show who also had a fairytale happy ending. And, his Mumbai home too is a dream for many. The first thing we noticed is how his house is the perfect example of a modern Indian home. His wardrobe, especially, is stunning. Equipped with apt accessories and ample space, it has a mirror to compensate for the narrow space.
Another noticeable feature of the home is the pooja room. Equipped with a ceiling fitted with recessed lighting, it is one of the most stunning yet serene spaces in his home. . The mandir itself is made from marble with intricate jaali work. They have also squeezed in a custom wardrobe for the pooja samagri and clothes for the idols.
#3: Nadia's New Jersey Home: Imposing Seater Sofas With Décor Accents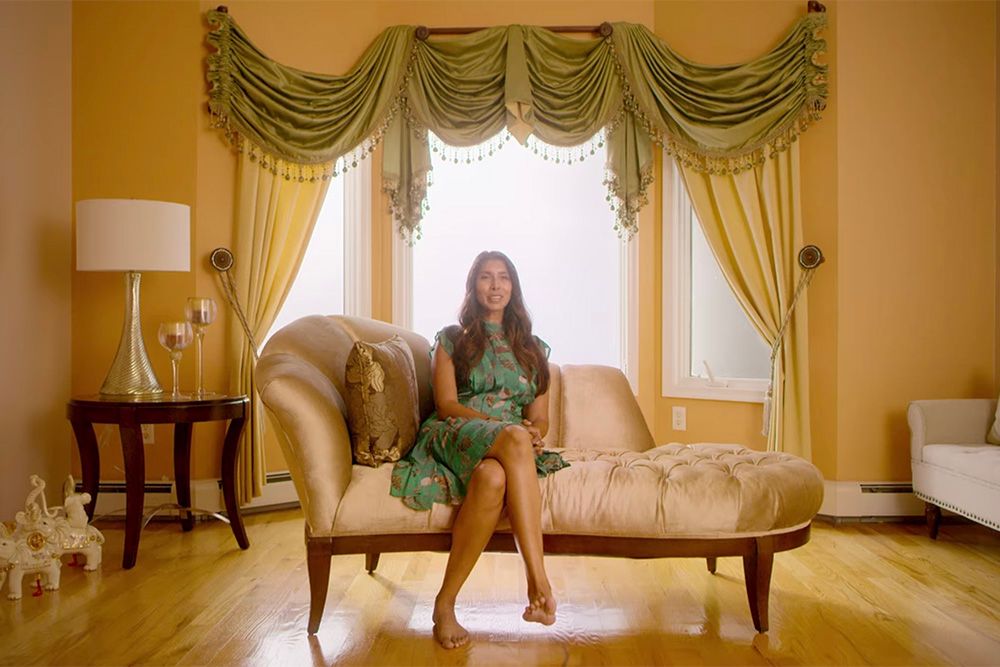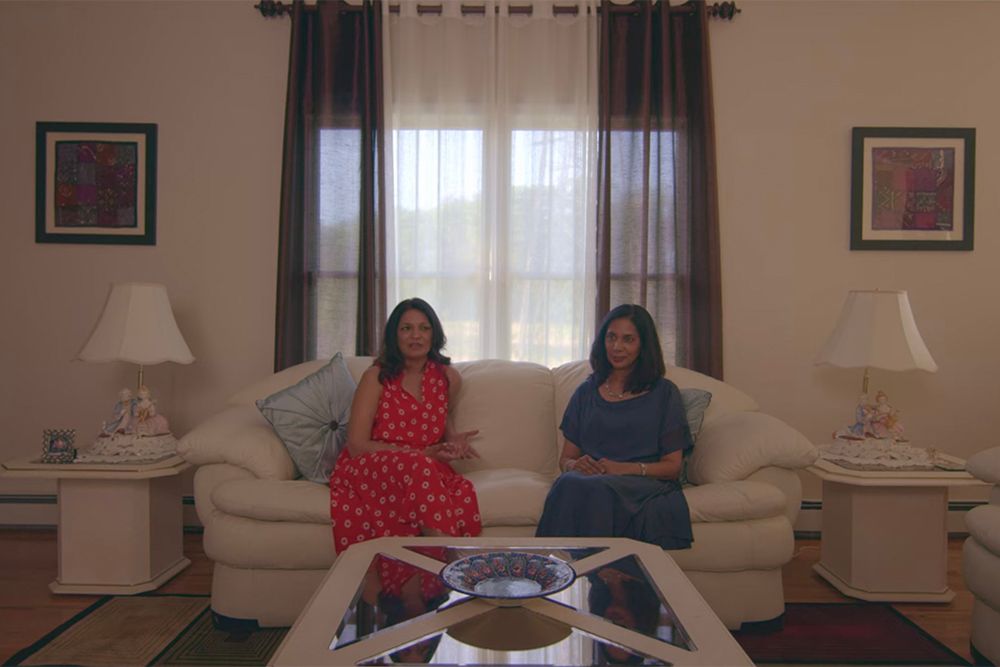 Nadia Jagessar's home has quite an inviting tone to it. The interiors clearly reflect that Nadia's parents considered the size of their family while designing the house. Cue: The multiple seating spaces. As you can see, Nadia sits on a vintage chaise lounge while her aunt and mom sit on a camelback sofa in another setting.
Of course, the décor plays a huge role in setting the tone of the interiors. While her mom sits in a space that has minimal décor with clean lines and complementary colours, Nadia's has more quirk. Of course, the frame has been adjusted to portray their individual personalities. Nadia's style seems to be more transitional. We love the curtain drapes and the miniature white elephants in the background.
#4: Ankita's Delhi Apartment: Stunning Wallpapers Set the Tone of the Home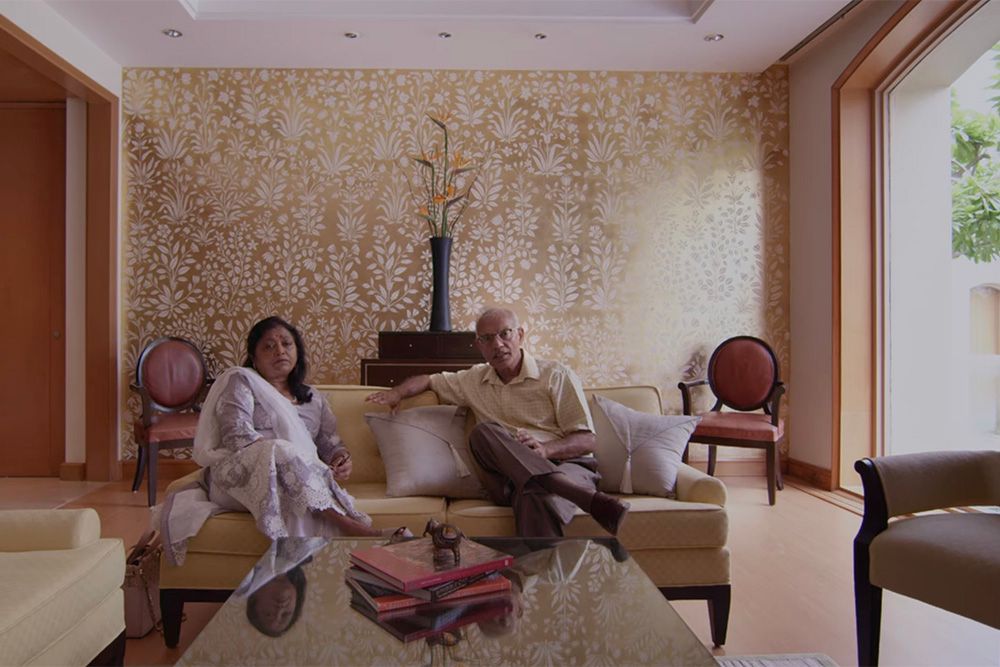 Ankita made her mark in season one of Indian Matchmaking. Her story is a reflection of how today's Indian women are trying to balance the modern and traditional worlds. Her New Delhi apartment has both these touches.
If you notice the images above, Ankita's frame shows a bold choice of colours and is essentially modern. On the other hand, her parent's frame has a beige background with a more traditional design. Did you notice how the colours of the seating arrangements complement the wallpapers? This helps to create a thematic flow in each frame.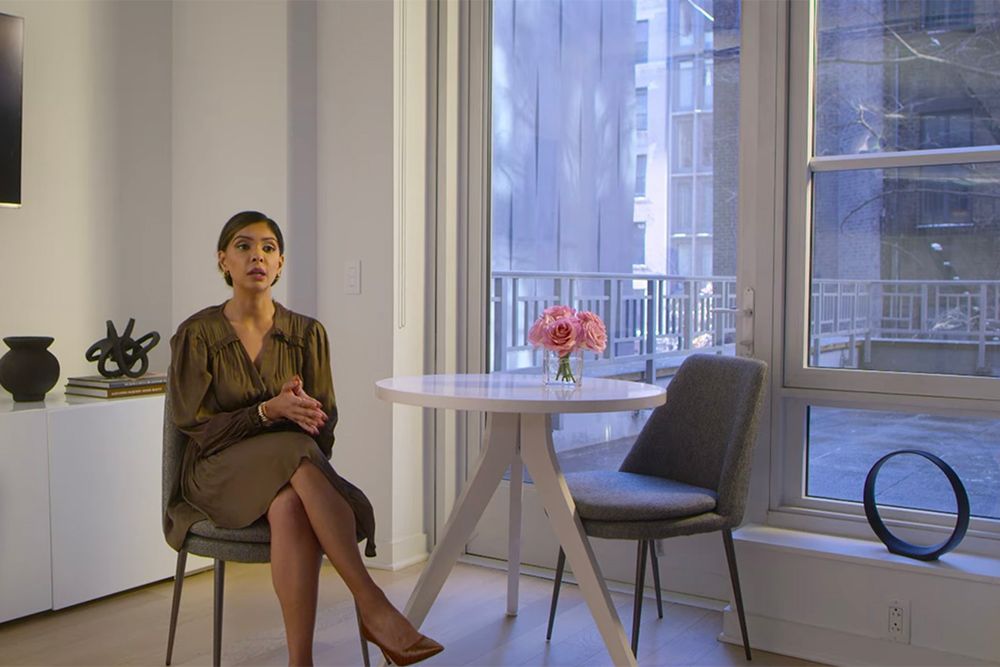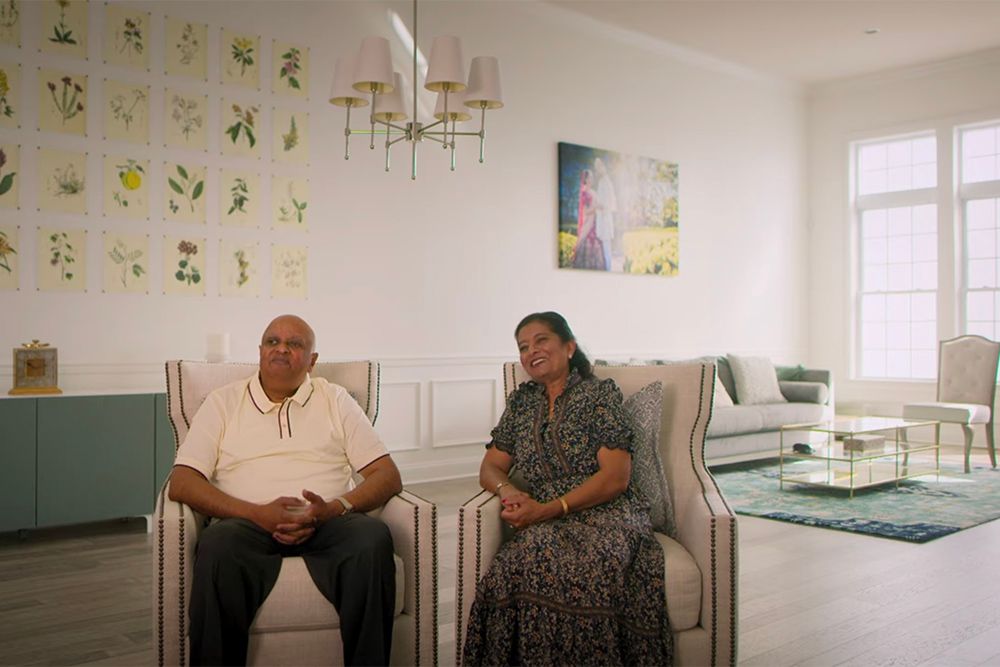 Sheetal Patel's home reminds us of IKEA homes. This is because Scandinavian styles are big in IKEA homes. Whether or not it is inspired by the brand, her home definitely fits into the style. Scandinavian style is marked by a focus on clean, simple lines with a minimal approach. The idea is to combine functionality and beauty together. So, most Scandinavian homes feature white walls, wooden floors and modern furniture.
All of these traits can be found in the frames above. As Sheetal sits against a white, clean backdrop, you can notice the minimal décor. The same is seen more clearly in the second frame where Sheetal's parents are talking. We can also see wooden flooring and modern artwork behind them. The furniture in both frames is undeniably modern.
Bonus: The Indian Matchmaking Star, Sima Aunty's Mumbai Home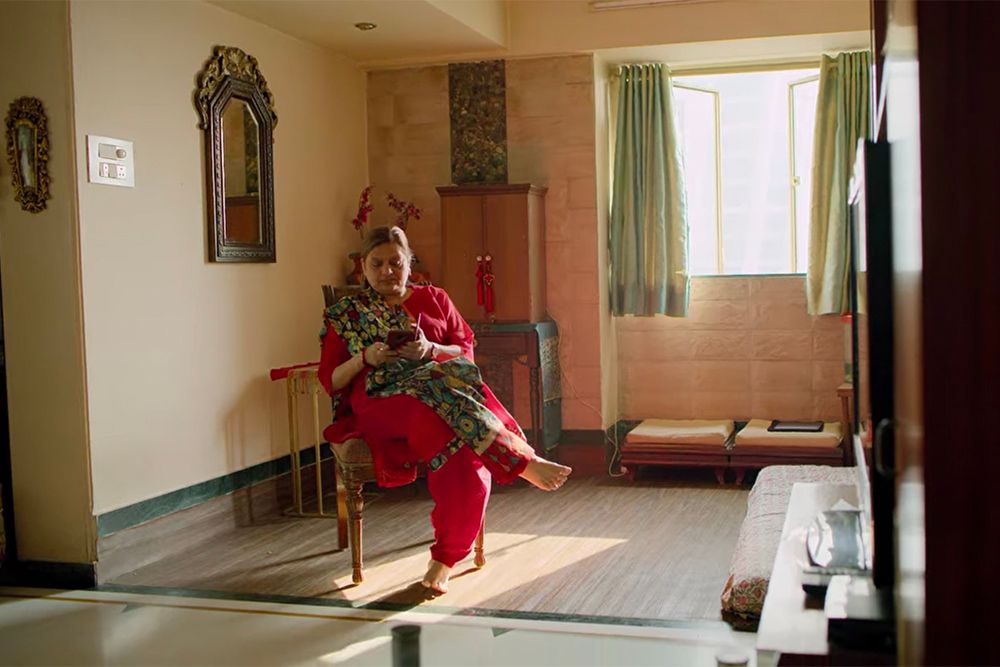 No talk of Indian Matchmaking can be complete without a mention of the asli star of the show, Sima Aunty. While she usually sits in front of a constructed backdrop to talk about her clients, we do see glimpses of her Mumbai house from time to time. This particular frame of her Mumbai home showcases how her interiors are influenced by vintage aesthetics. Marked by a lot of woodwork, the earthy neutrals complement each other well. What we loved here is the smart use of a vintage mirror and natural light to make the space seem bigger. It truly looks warm and inviting.
We hope you liked this list. In Sima's own words, "We are just here to spread happiness. That's all." And, we'd definitely like you to smile more. So, here are 4 famous movie houses where you can actually stay on your next vacation. However, if you do want your home to be your personal staycation, give us a call!
How Can Livspace Help You?
If you want beautiful interiors for your home, then look no further. Book an online consultation with Livspace today. Have any thoughts or suggestions you'd like to share with us? We'd love to hear you out. Write to us at editor@livspace.com.