Does the average Indian homeowner think of an interior design style when they envision their home interiors? We asked that question to all our senior designers and their response was that even if homeowners can't name a style, they often describe one. It is then upto the designers to read between the lines and pick a style that best suits the client's requirements. And that's exactly how the story of the Mehtas' home played out. The family, which is spread across three generations, wanted a 3 BHK room interior design style that factors in all their needs.
Our designer, Twisha Thakker Kothari, feels that the transitional style is ideal for this Mumbai home for a number of reasons. However, before we get into that, let's understand exactly what the transition style encompasses.
What is the transitional style?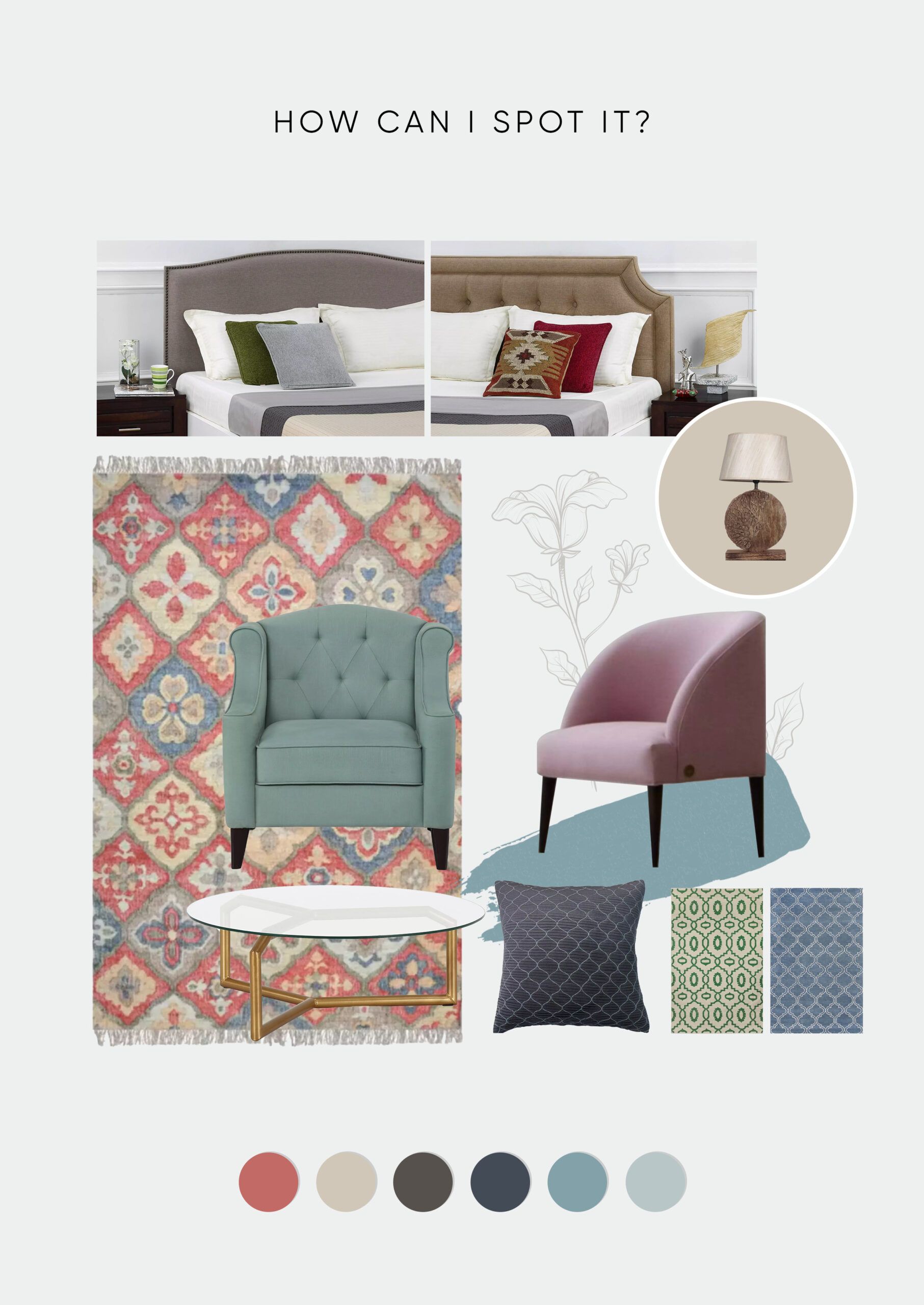 The essence of the transitional style is hidden in its name. It is a transition from one time period to another. You will spot style elements from two different time periods in the same space in this design style. So you might see a vintage solid wood partition in a living room that has contemporary furniture. The important thing in this style is to maintain a balance between the two time periods.
Why is it suitable for the Indian family?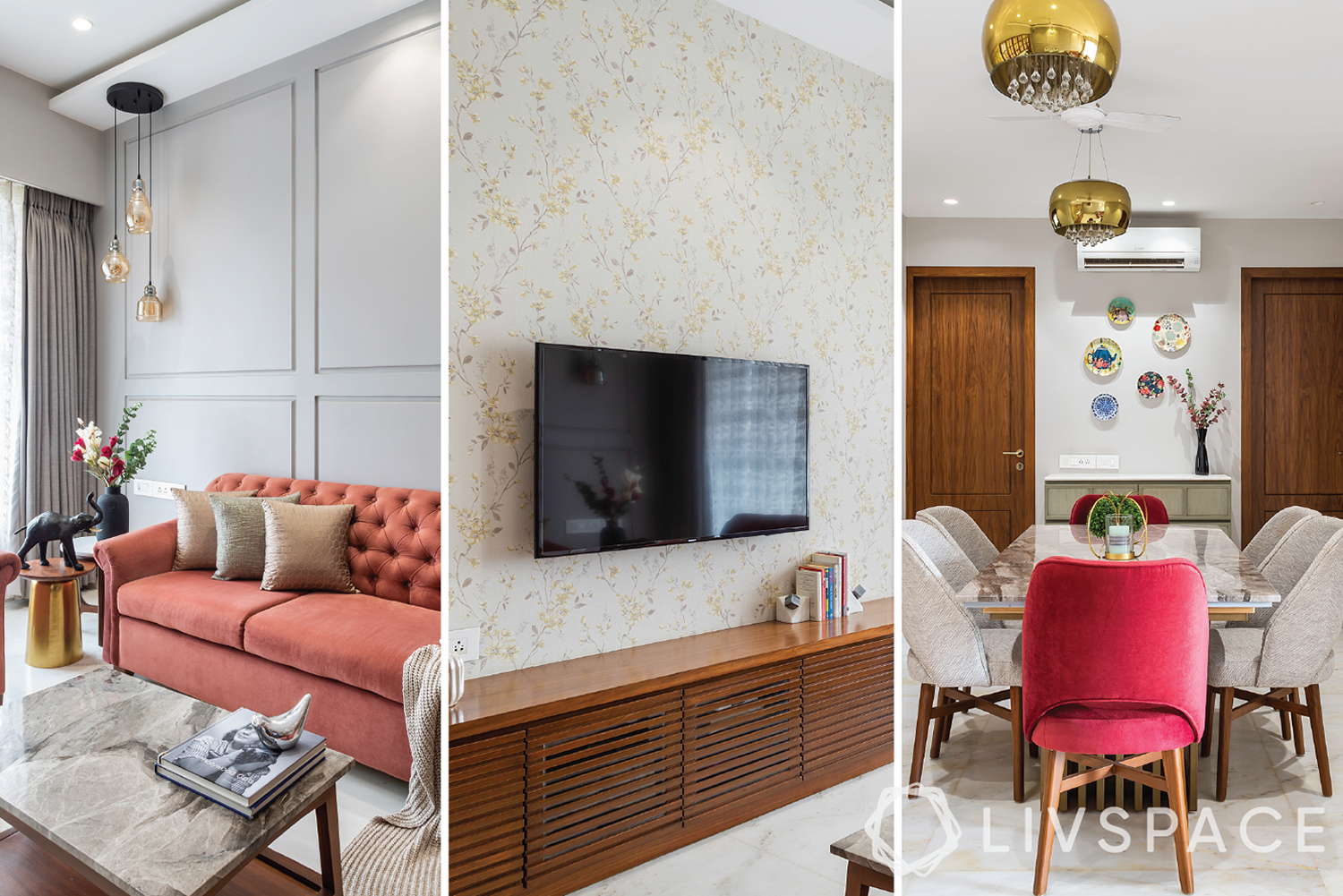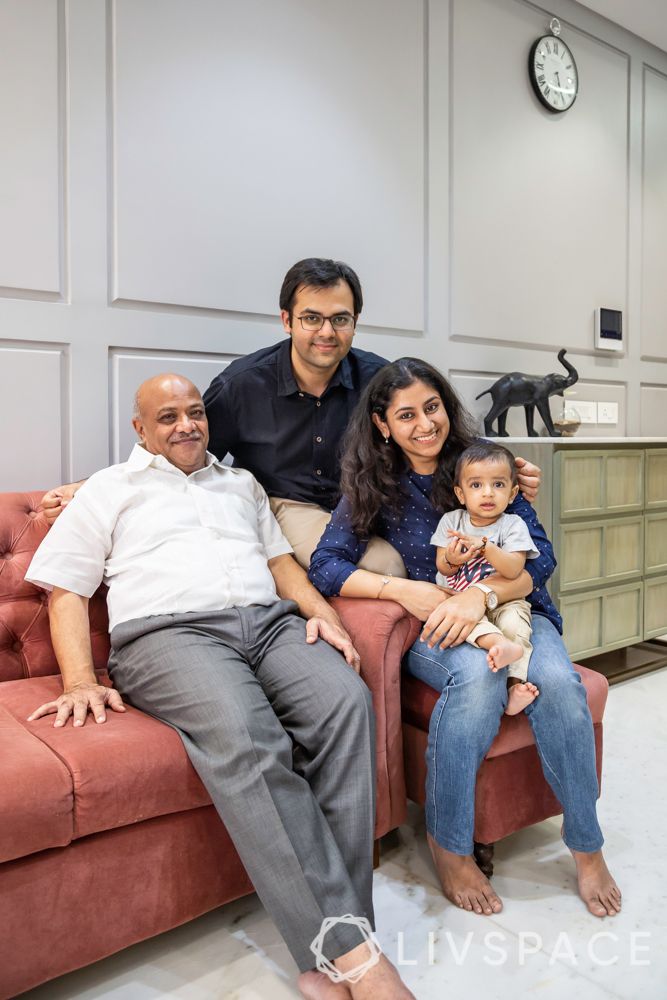 A typical Indian family comprises grandparents, parents and children. It basically spans across three different generations that coexist in the same home. This way, the transitional style mirrors the Indian family because it is a coexistence of styles from different time periods.
Also, most Indian families hold onto things like heirlooms, old furniture, decor items, etc. Since there is a strong element of nostalgia in our homes, The transitional style is the most practical option for Indian homeowners.
For this 3 BHK room interior design project, both these factors held good. The family consisted of grandparents, parents and a toddler. Additionally, they had plenty of existing furniture that they wanted to retain.
Amit Mehta sums it up quite well.
How to get it right?
Now that we have established why the transitional style was picked for this 3 BHK room interior design project, let's dive straight into how our design team managed to get this style on point.
#1: Dated furniture with contemporary wall trims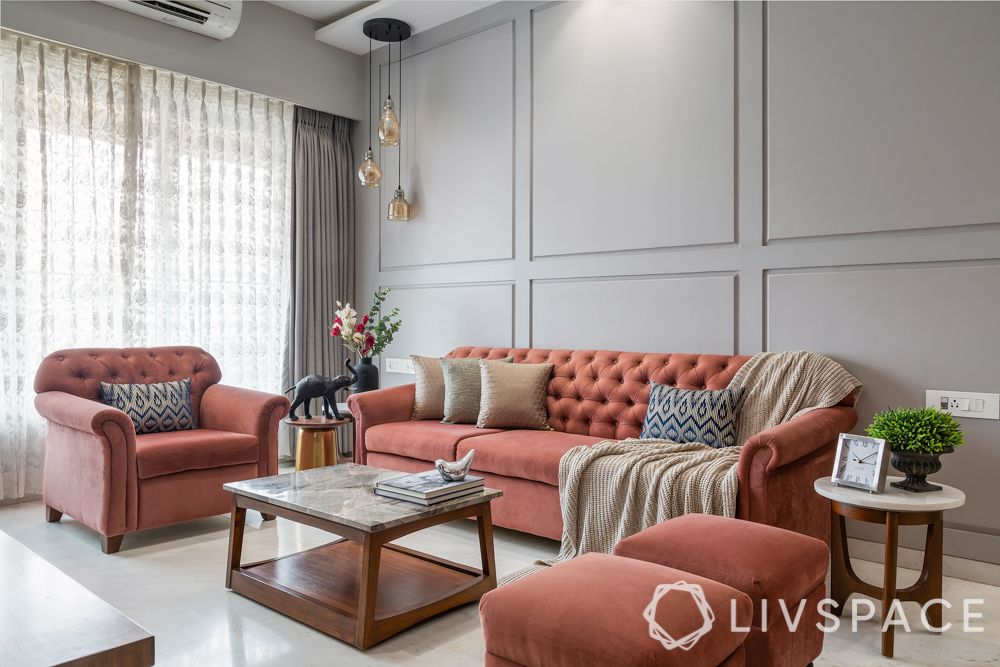 As we mentioned earlier, we refurbished. So the tufted Chesterfields are from a bygone era. Are you wondering what modern element is incorporated into this 3 BHK room interior design? It's the trims on the wall! But aren't wall mouldings a Victorian style element? Indeed, they are. If you look closely, what you see on the walls are not mouldings but grooves on a double gypsum panel. It is the contemporary version of wall trims that are more seamless.
#2: Modern design with a traditional mix of materials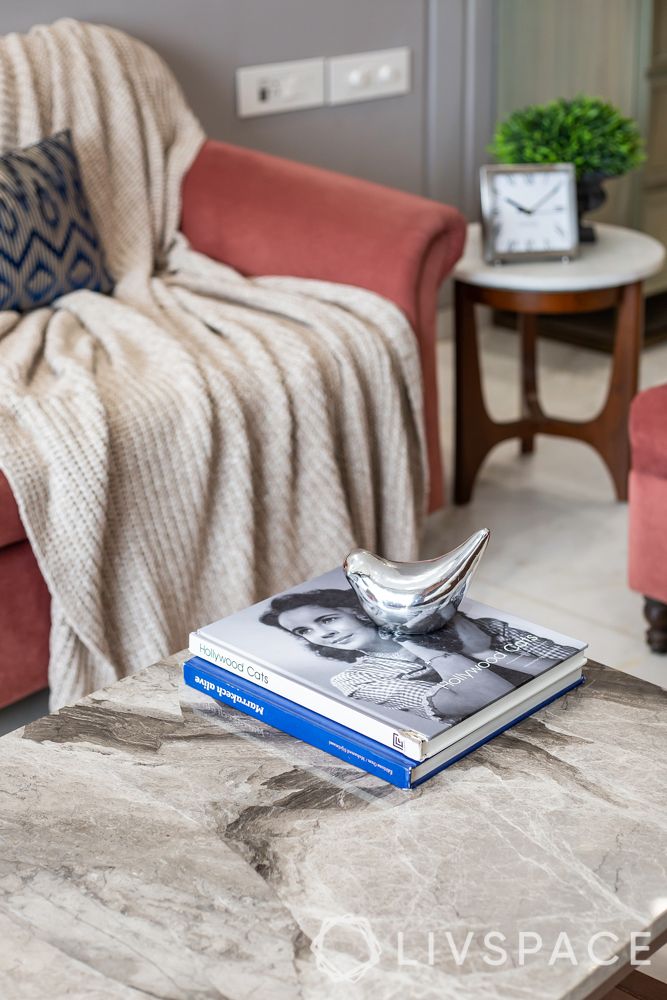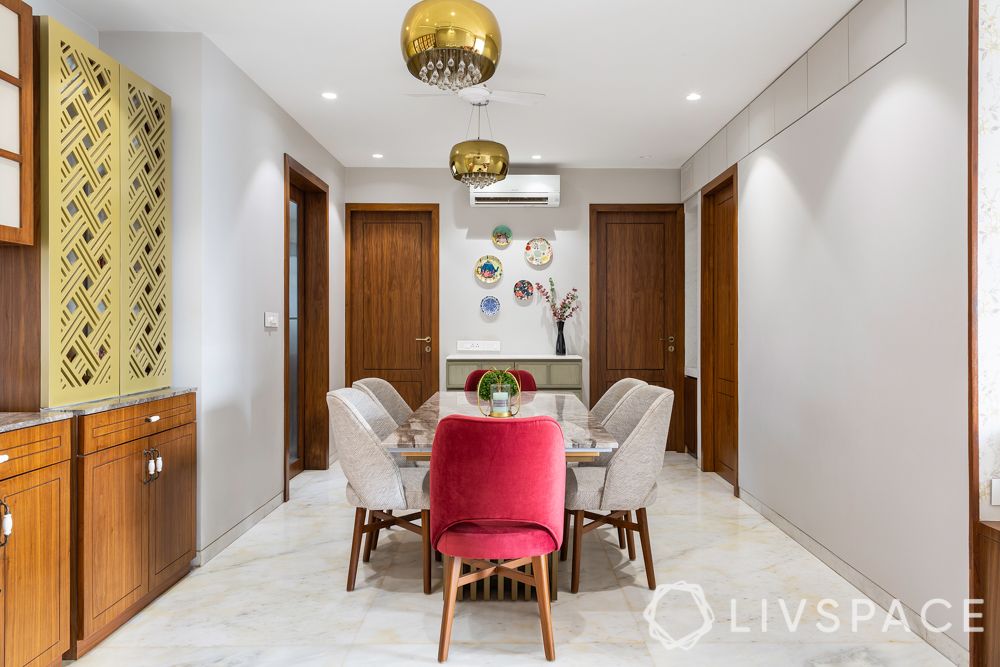 While the designs of the side tables, centre table and the dining table and chairs are fairly contemporary, the design team has worked with very classic materials. The two varieties of marble used here are anything but traditional for Indian homes. But the designs adhere to straight lines to match our current style aesthetics.
#3: A mix of contemporary and vintage storage units within the same space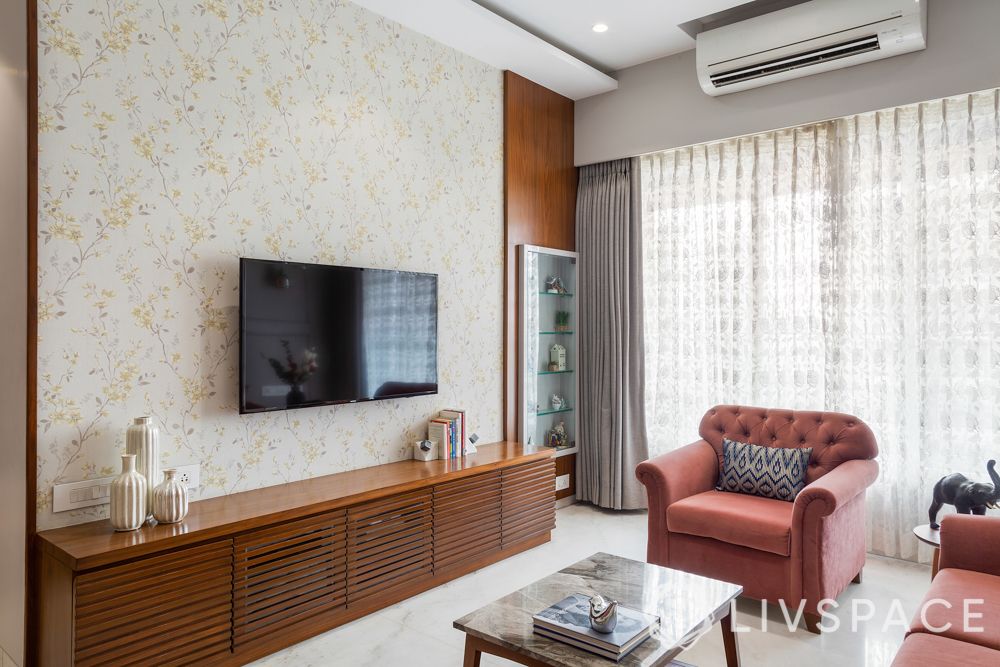 The most stunning factor about this 3 BHK room interior design project is the perfect blend of the old and the new designs. For instance, we can see that the crockery unit has grooves and a window pattern that is definitely dated. But the TV unit is sleek and floating to save space, sorting it into contemporary minimal design. And yet, these two storage units coexist in perfect harmony in the living room.
#4: A contemporary walk-in wardrobe for the couple and a retro style for the parents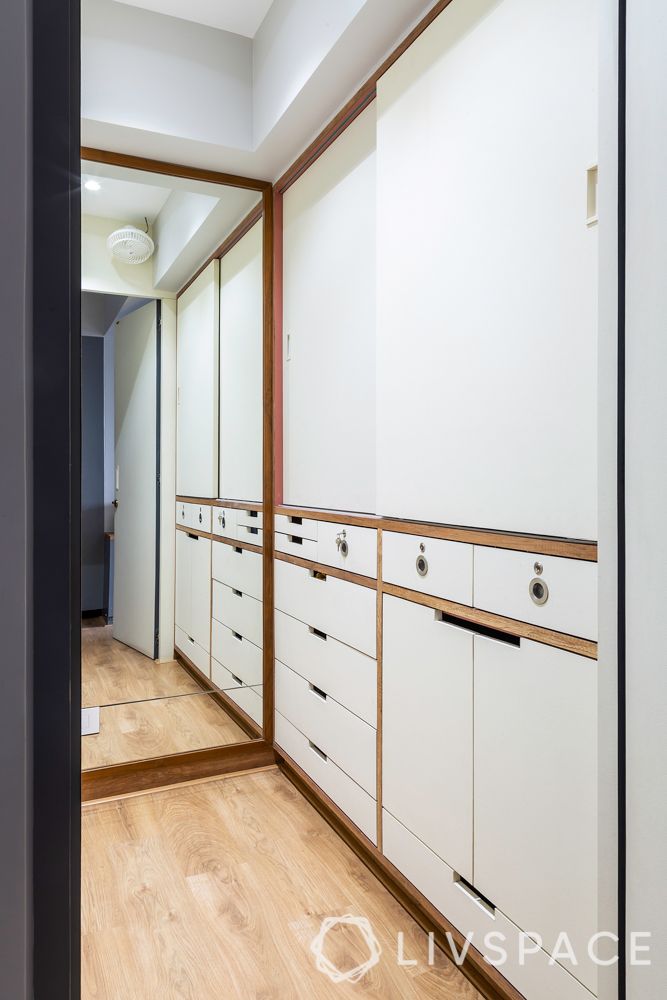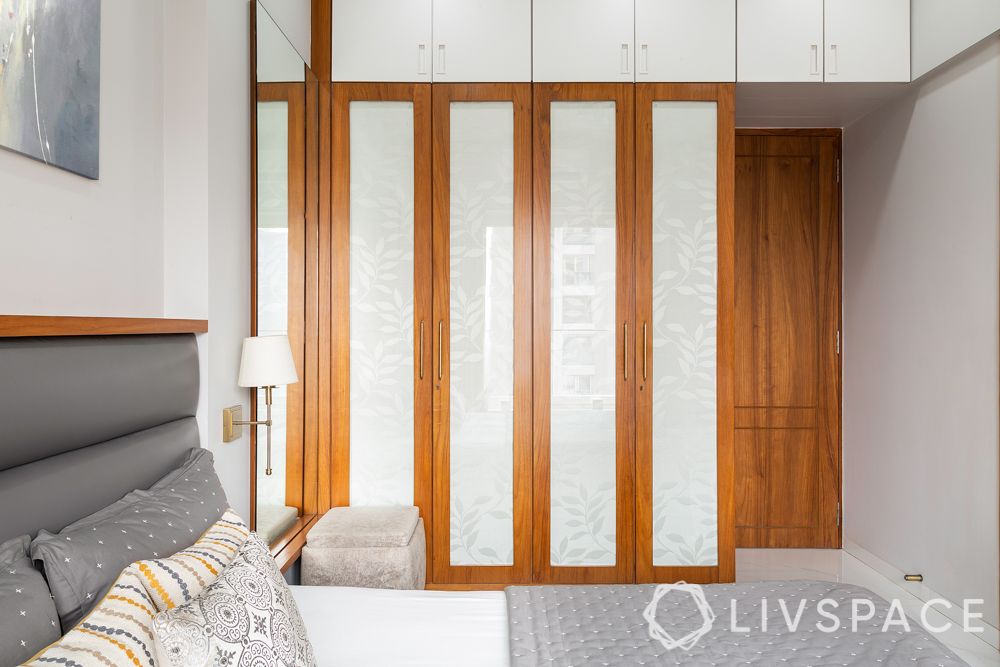 We can see the difference in style more clearly in the bedrooms. Their storage solutions could not have been more different from each other. In the master bedroom that is shared by Amit and his wife, we see a walk-in closet with his and her sides; quite the contemporary innovation. In the parent's bedroom, the custom wardrobe has a shutter that dates back to their haydays. It is fabric sandwiched between two glass panels set in wooden frames. Novel, isn't it?
#5: Contemporary lighting in the bedroom as opposed to traditional lights in the living room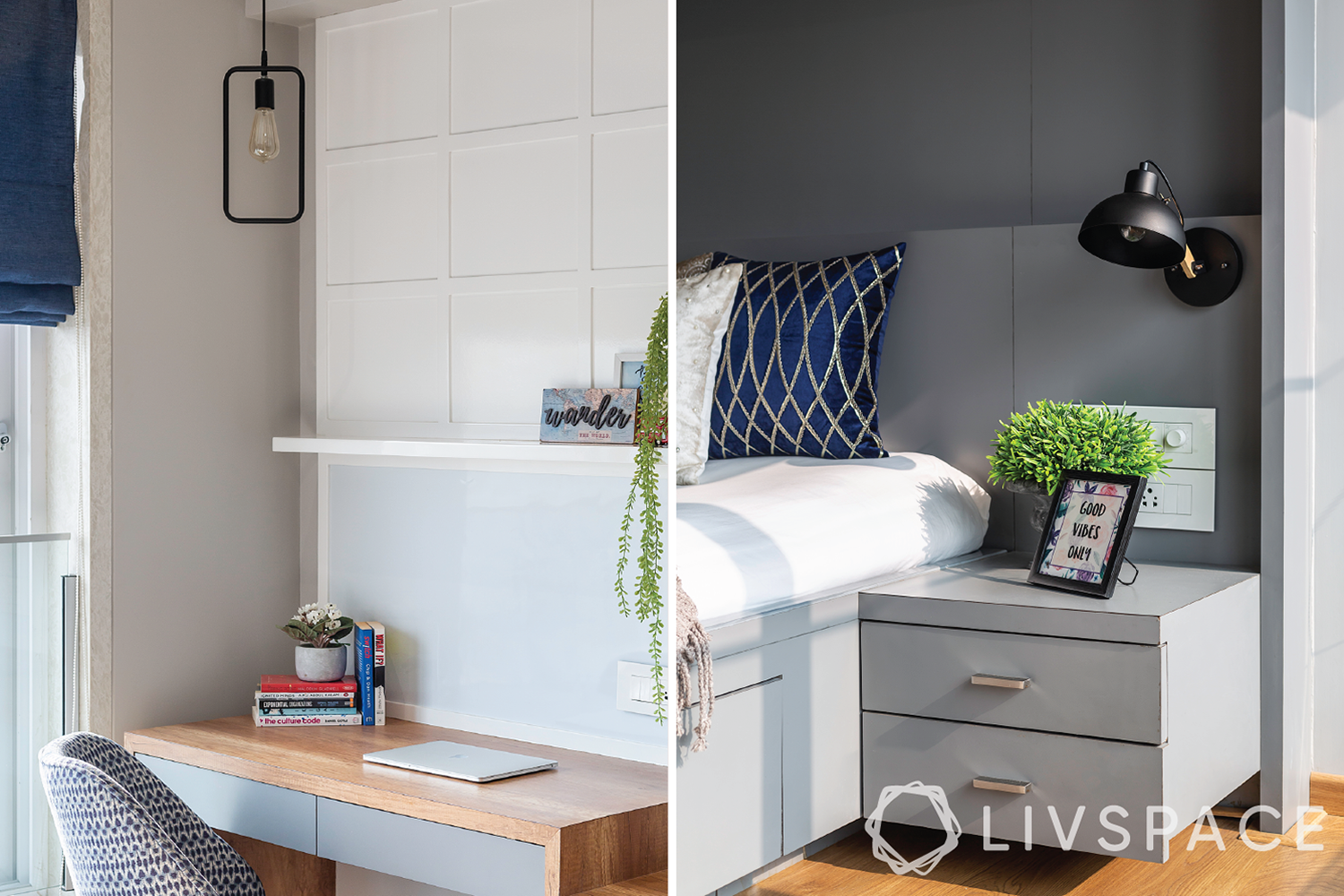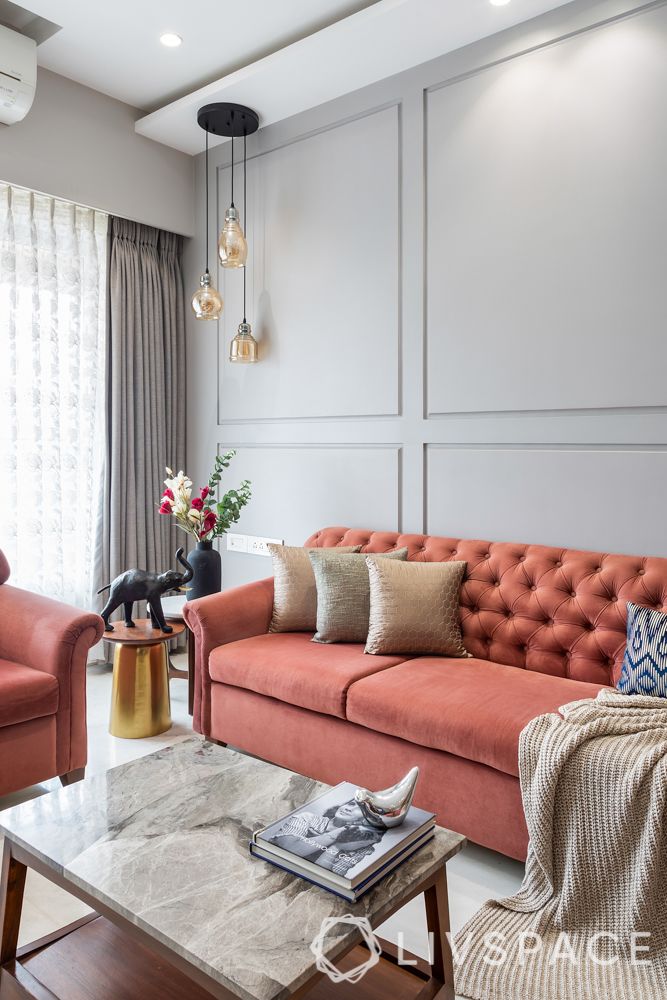 Even when it comes to a critical design aspect like lighting, this 3 BHK room interior design project strikes the perfect balance. The bedrooms have contemporary lighting fixtures that are completely functional. However, the ornamental lighting that we see in the living area has a nice vintage vibe to it.
If you enjoyed reading about this home, don't miss exploring this Bengaluru 3BHK that sports a perfectly eclectic style.
We love hearing from you! Write to us at editor@livspace.com