With a fast-paced life and super busy schedules, actors often want to feel their own self off-camera, at home. The only brief Jacqueline Fernandez gave to her interior designer was that she wanted to feel like she's on a vacation even while she was at home. If you ask us, that's a clever thought! Some keywords that describe the Murder 2 actress's suburban Mumbai home are – breezy, beach-y, Parisian, French Bohemian, uncluttered, bright and sunny! Does that give you a clearer picture of her home in your mind? Let us give you a visual break-down of the design that we recreated for your inspiration!
Jacqueline Fernandez home inspiration: Pastel colours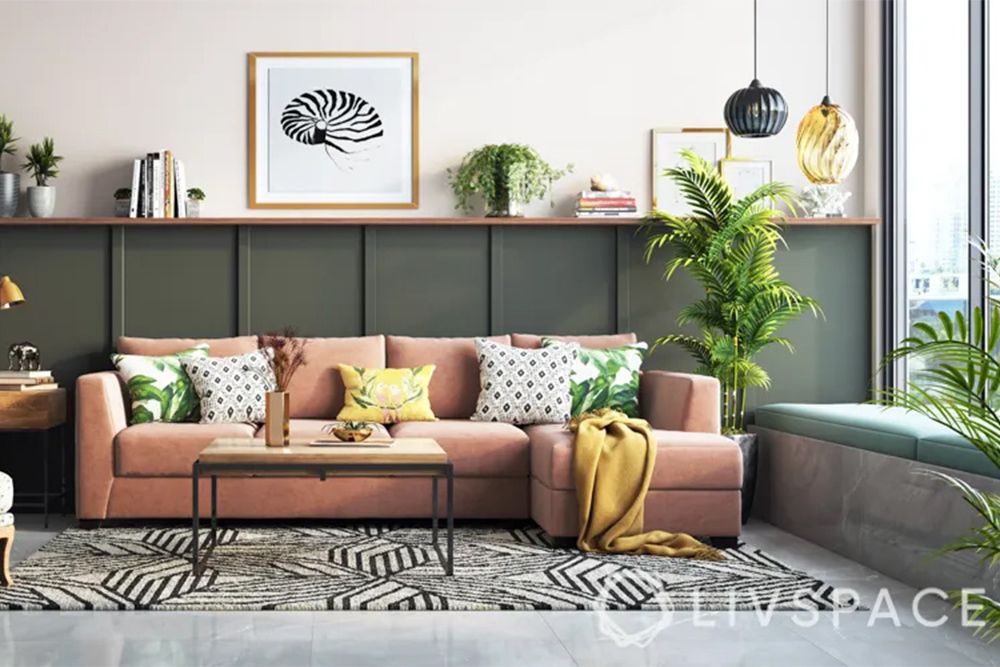 Jacqueline's elegant and feminine personality is beautifully reflected in her living room. While her home majorly wears white with pastel notes, her living room has splashes of colour. For instance, the salmon pink sofa with eclectic throws is such a fresh addition to a home. Large picture windows allow unhindered view of the sea. Some vintage decor and an accent chair complete the look. And oh, did we forget the greens? You can spot planters in almost all rooms. There are so many design elements that you can borrow from Jacqueline Fernandez living room!
Jacqueline Fernandez home inspiration: Pretty prints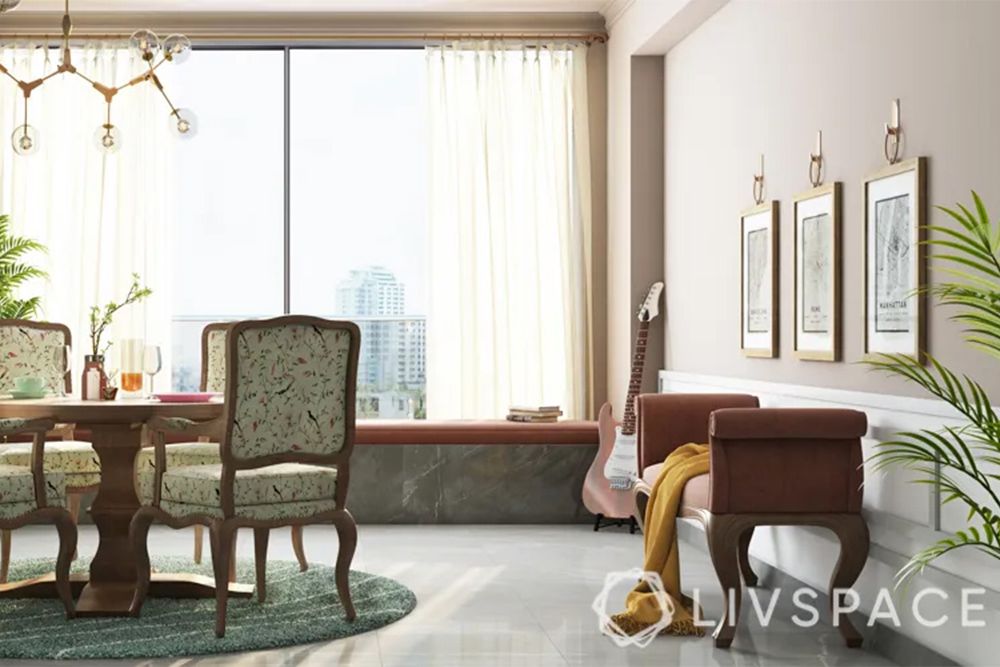 Moving on to the dining room, which we have recreated with a twist. While Jacqueline's home has simple dining chairs, we added a fun print to our version. But the round wooden dining table remains and the rest of the room wears a simple look. Why, you ask? Well, this is Fernandez's rental home and major structural changes were out of bounds. Therefore, soft furnishings play an important role here. Just like the sheer curtains, which almost act like pseudo-walls everywhere.
Jacqueline Fernandez home inspiration: Cosy corners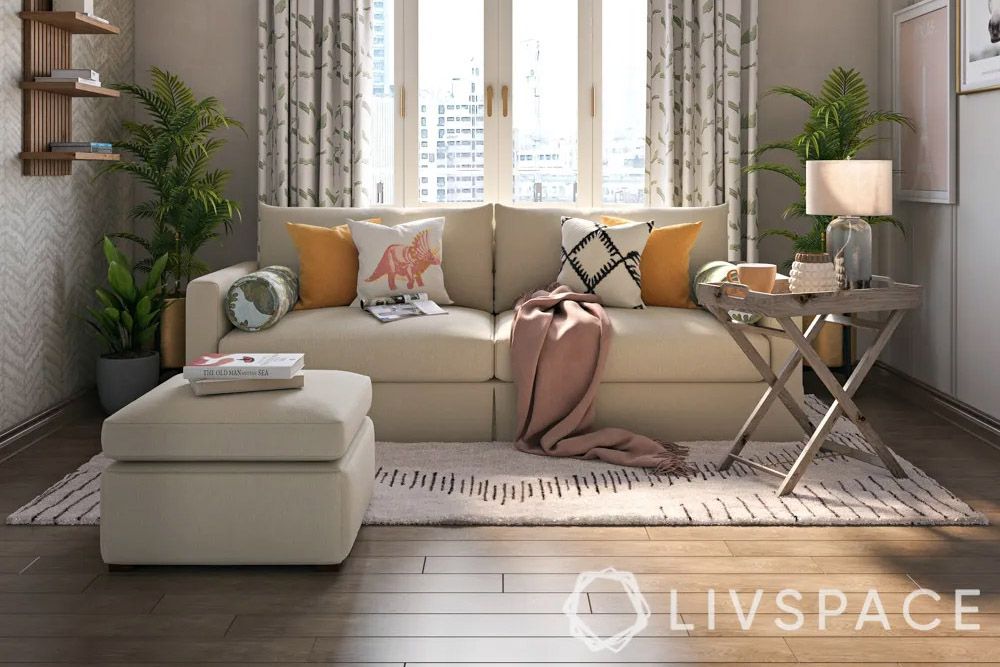 Arguably Jacqueline's favourite spot at home, this cosy personal nook has a low daybed which allows a fantastic view of the city. Potted plants bring in a burst of freshness as well as colours in this space. You too can design your personal "me" corner like Jacqueline. Make sure you decorate the walls just like she has. On one side you can spot photo frames, while on the other she has her bookshelf. Wouldn't you love enjoying your evening cuppa here, with your favourite book for company?
Jacqueline Fernandez home inspiration: Music lover's paradise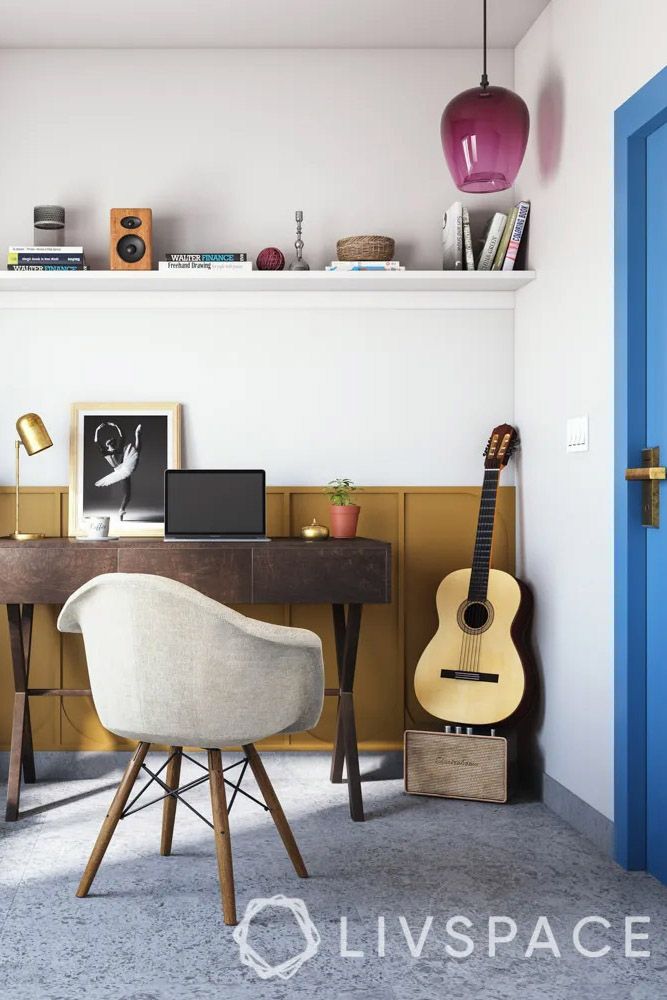 The actress has an innate liking for music and dance. Therefore, her study nook is dotted with all her favourites. A guitar and books on music and belly dance are some of the elements you can spot here. Since the home does not have a very high ceiling, all sorts of light fixtures play a major role. For this corner we chose a drop pendant light since it is already beaming with ample sunlight.
Jacqueline Fernandez home inspiration: Throw pillows and lamps as accessories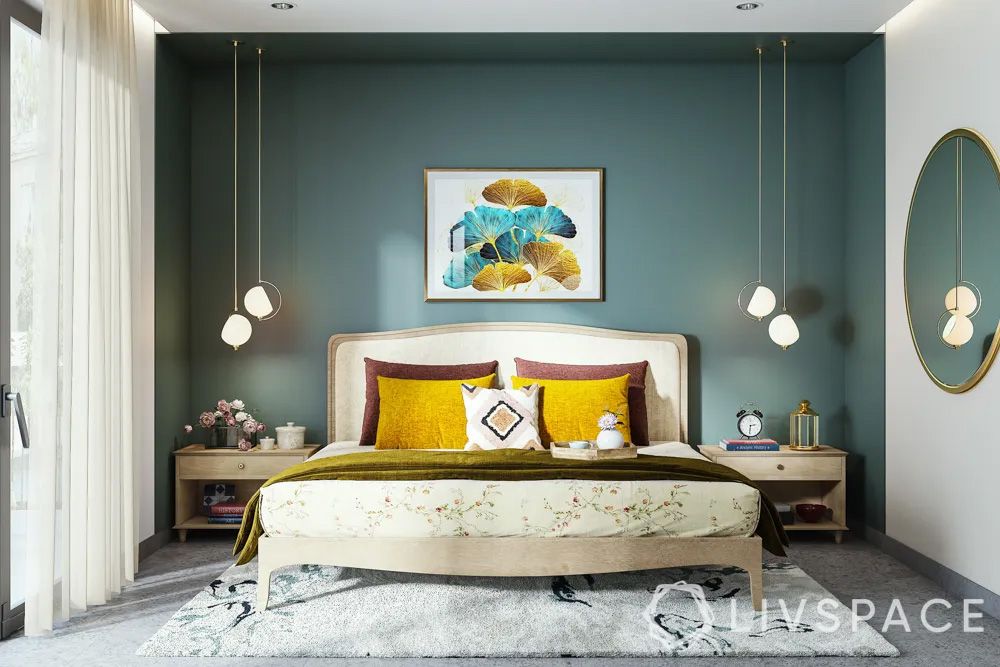 When it comes to Jacqueline's bedroom, things are pretty charming. Starting from the Victorian carved bed to fuss-free bedside tables, her bedroom looks super elegant. Her cat Miu Miu loves plonking herself on this bed and we know why, it looks so comfy! We added a dash of colour to the wall, but if you want it exactly like her's, then stick to white. Sheer curtains let sunlight play hide 'n seek, while hanging pendant lights illuminate the space after dark.
We hope you took some inspiration from her home! You should also look at how breezy Masaba Gupta's home looks: Inside Masaba Gupta's Sea-facing Home.
Send in your comments and suggestions.