Personal space means different things to different people. Some could find their sanctum within a crowded room while others need a niche all to themselves. But we all need space that we can call our own within our homes. Since we always look up to the stars in tinsel town for inspiration, let's carry on that trend. We sneaked into some Bollywood star's houses and discovered what their personal nooks are.
Here are the five 'me' corners from celebrity homes that we loved and replicated for you!
Bollywood Stars Houses #1: Radhika Apte's Reading Chair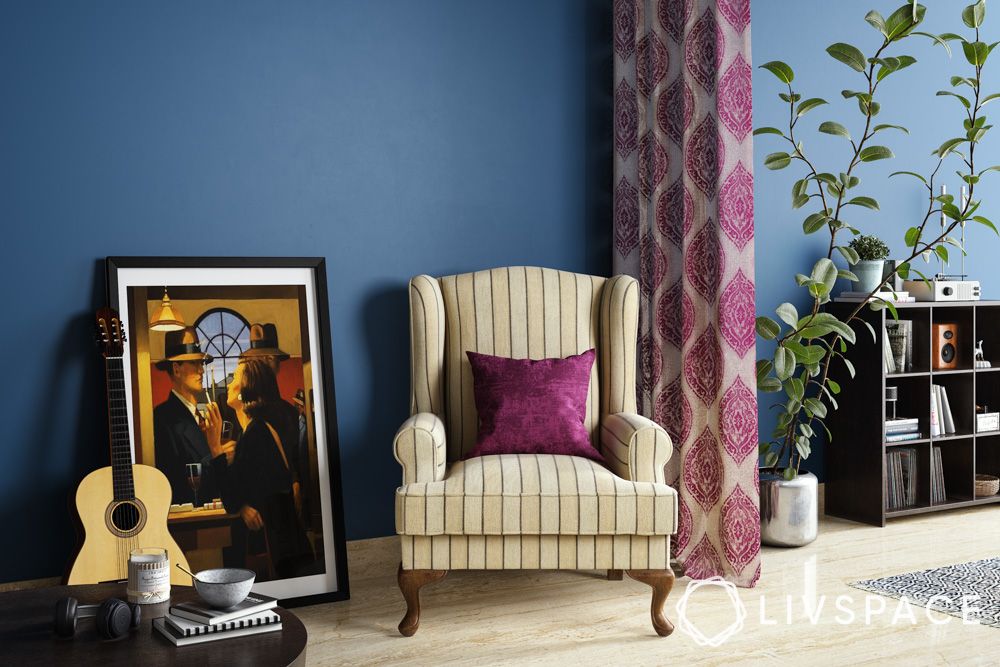 When Radhika Apte moved into her sun-kissed Versova apartment, she started with a blank slate. The first furniture item she purchased was an upholstered armchair that sports cool stripes. Eventually, this has become her go to spot for reading or curling up with throw.
Design Takeaway: So all it takes is a comfy chair that you connect with, and you have an oasis in the middle of a hustling life. To personalise this corner, surround it with your favourite things like artwork, photos and totems of the past.
You can check out our renditions of Radhika Apte's home here.
Bollywood Stars Houses #2: Huma Qureshi's Balcony Seat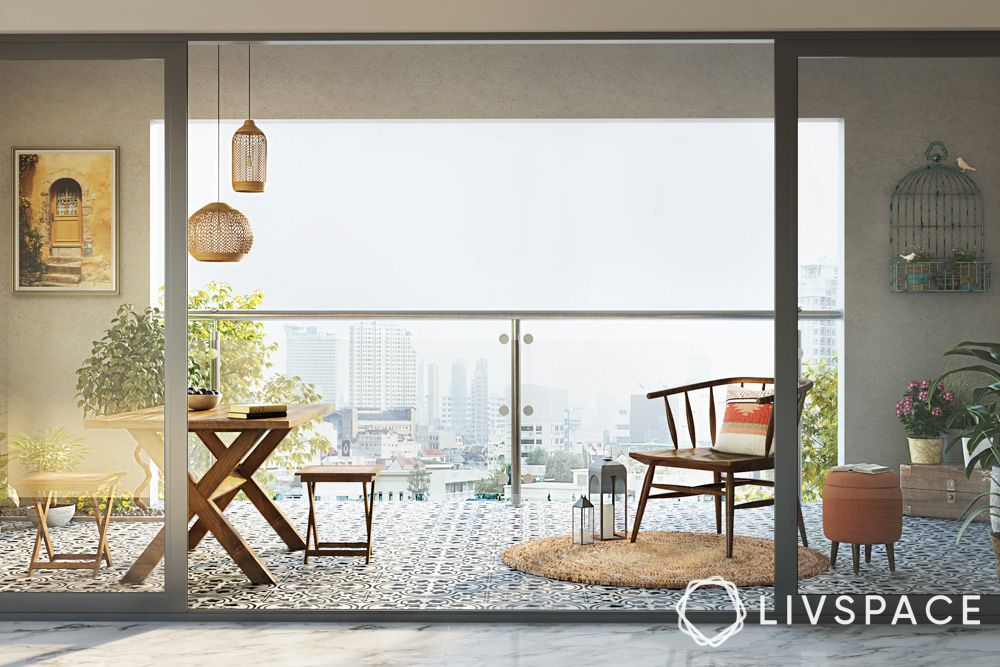 First things first, Huma lives with her brother Sakib in her Mumbai apartment. The point being, personal spaces become all the more important when you are sharing your home with family. So while Sakib has his gaming room, Huma has found sanctuary in a spacious terrace attached to their living room. This large stretch of open space is what inspired the siblings to move into this apartment.
Design Takeaway: If you happen to have a decently sized balcony or terrace, set it up with a picnic table and bench like Huma. This will be the idyllic chai spot for you. Add in a bird feeder so that you can hear chirping bird songs in the morning!
You can check out the rest of the images inspired by Huma Qureshi's home here.
Bollywood Stars Houses #3: Masaba Gupta's Lounging Spot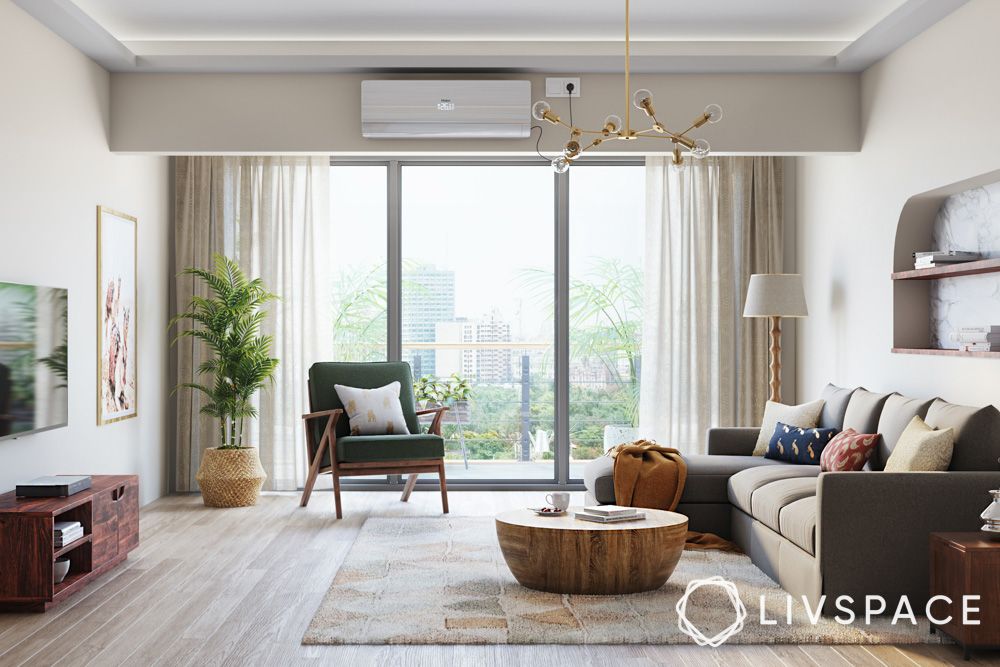 Masaba camps in with mom Neena Gupta in their Bandra apartment that is just about two minutes from the sea. And guess what? Both mother and daughter are fixated on a long L-shaped sofa in their living room. But while Neena likes to sit in the centre of this couch, Masaba lounges on the recliner attached to it. Not only does this spot have an amazing view, Masaba also gets to be in thick of things while hosting her close friends here.
Design Takeaway: A couch is essential when it comes to living rooms. So when you are picking one to host guests, it can be aesthetically pleasing. But when you want a couch to lounge in, choose one that "sparks joy!"
Check out the rest of the recreations from this celebrity home here.
Bollywood Stars Houses #4: Twinkle Khanna's Signature Style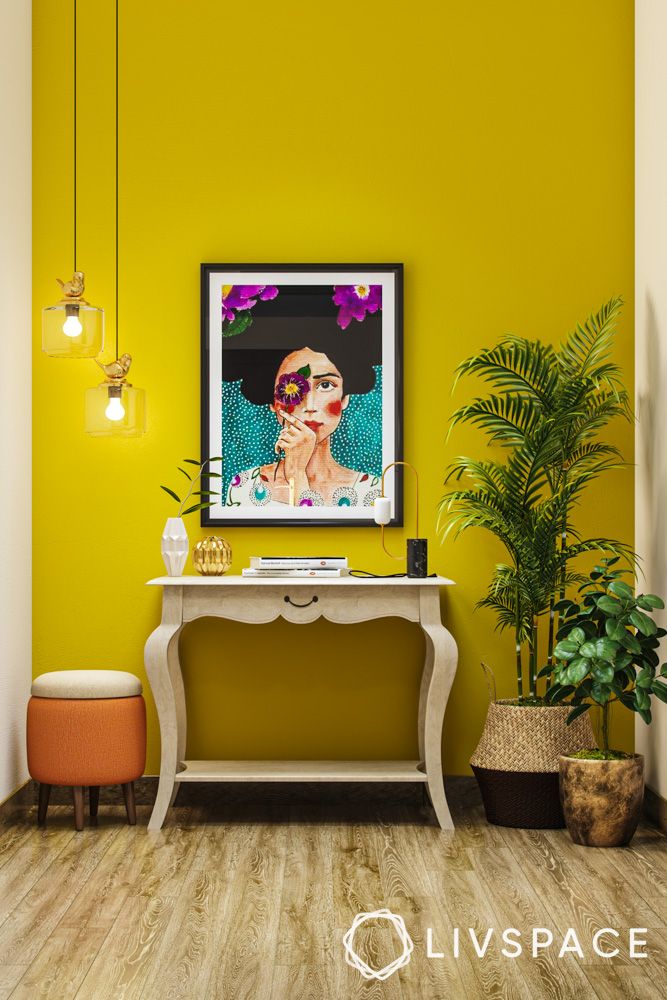 What can possibly be brighter than this bubbly yellow wall? It has to be Twinkle Khanna's personality for sure! In between her sharp wit and exuberant sense of humour, she leaves an imprint of her personality on every corner of her home. And this corner just happens to be our favourite because it expresses Twinkle's personality in a nutshell! Maybe it has something to do with the painting by Hulya Ozdemir. She is a painter deeply inspired by Freida Kahlo's feminist ideology of art.
Design Takeaway: A touch of the personal, read personality, is what makes your home unique. So don't be afraid to design at least one niche in your house with art, mementoes, photos etc. that mean something to you. It could be a Harry Potter insignia or a poster of the Beatles, but this personal shrine will become the soul of your home.
Here are more flamboyant style inspirations from Twinkle Khanna's home for you.
If you enjoyed exploring these private nooks from Bollywood stars houses, take more style inspirations from them.
Send in your comments and suggestions.