Nothing defines a perfect vacation as much as the place you stay at — even more so if it is at a luxury hotel. Whether it is the historical Taj Mahal Palace Hotel or the marvellous Oberoi Amarvilas, every five-star hotel has only one goal in mind: to ensure its guests enjoy the best in the world of hospitality. The beautifully constructed rooms have served as design inspirations for many over the years. From the decor to the furnishings, every piece is well thought out, striving to be the ideal blend of luxury and comfort. So, how can you recreate these lavish hotel room design experiences for your living space?
While there are a plethora of hotel interior design ideas you could explore for a sleek hotel interior design, here are a few to get you started. Don't miss these hotel room decor tips if you want a luxury hotel room design!
1. Every Luxury Hotel Room Design Ensures a Generous Use of Beige and Gold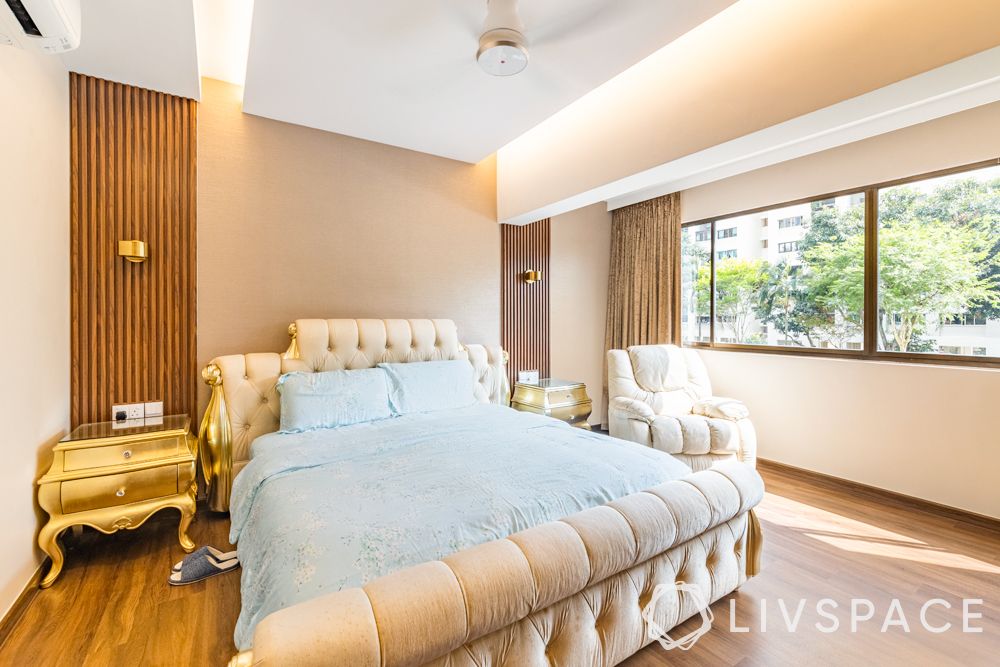 If you had to associate any colour to the word 'luxury', chances are you will think of gold or beige, and you wouldn't be wrong! Most luxury hotel interior design elements use beige and gold accents to amplify their appeal. While beige is mostly used for upholstery and as primary wall colours, gold is usually reserved for hotel room decor such as fittings and accessories.
The use of these lighter colours helps in making the hotel room design feel airier and more spacious. You can also accessorise beige seating spaces with a host of different-coloured throw pillows, creating versatile hotel room decor. Check out 9 Ways You Can Have A Hotel-Style Bedroom for further inspiration.
Pro Tip: For more hotel interior design ideas, use white/beige accents on the walls or a mixture of wood and gold. This helps add another matching colour to the palette.
2. Your Hotel Interior Design Ideas Are Incomplete without Considering Woodwork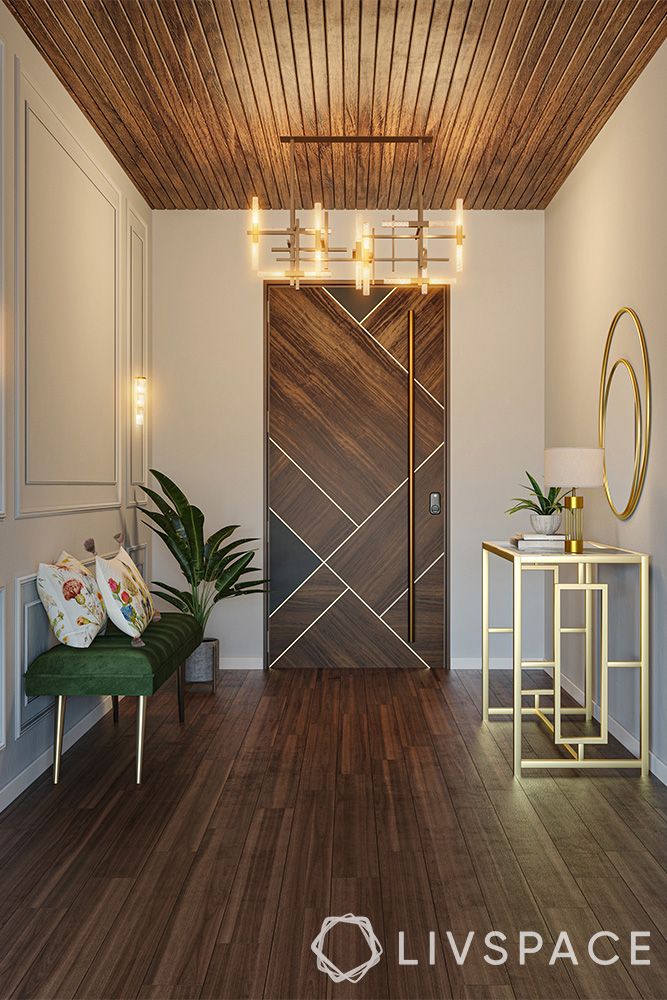 The sonorous clack of footwear over wood flooring is often reminiscent of luxury hotel room design. A lot of luxury hotels are generous with their woodwork, and for good reason. Adding wood along the floor or on the ceiling can transform your space from a room to a presidential suite!
The best rooms to utilise wood in your hotel room design would definitely be the study and the master bedroom. Some hotel interior design ideas to explore here would be to combine some luxury flooring with antique wood tables or armchairs. Similarly, placing a four-poster wood-crafted bed in the master bedroom would take it to the next level!
Pro Tip: Try using recycled wood for your furnishings and flooring. This hotel room decor tip ensures that you live stylishly while also contributing towards saving the environment.
3. Create the Illusion of Space with Natural Light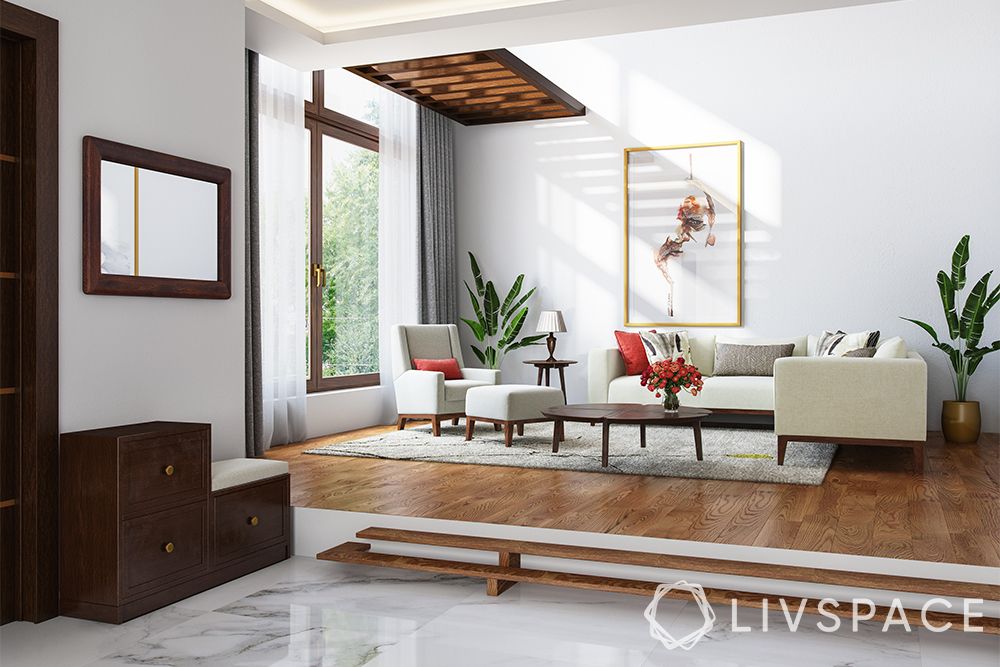 It is a known fact that pairing light colours with huge windows or glass doors make a room feel more spacious and airy. An optical illusion frequently used in luxury hotel room design, light colours are much more reflective compared to darker shades. This is because darker shades absorb light and make a room feel smaller than it is.
It is a very handy trick for the living room or bedroom, especially if the room is facing the sun. Imagine pulling aside the curtains to a magical morning, making everyday a vacation with your hotel interior design!
Pro Tip: If you are investing in French windows or sliding glass doors, make sure the glass is heat insulated so that your room retains the temperature, no matter what season it is.
4. Add Some Flair To Your Hotel Room Decor with Art Pieces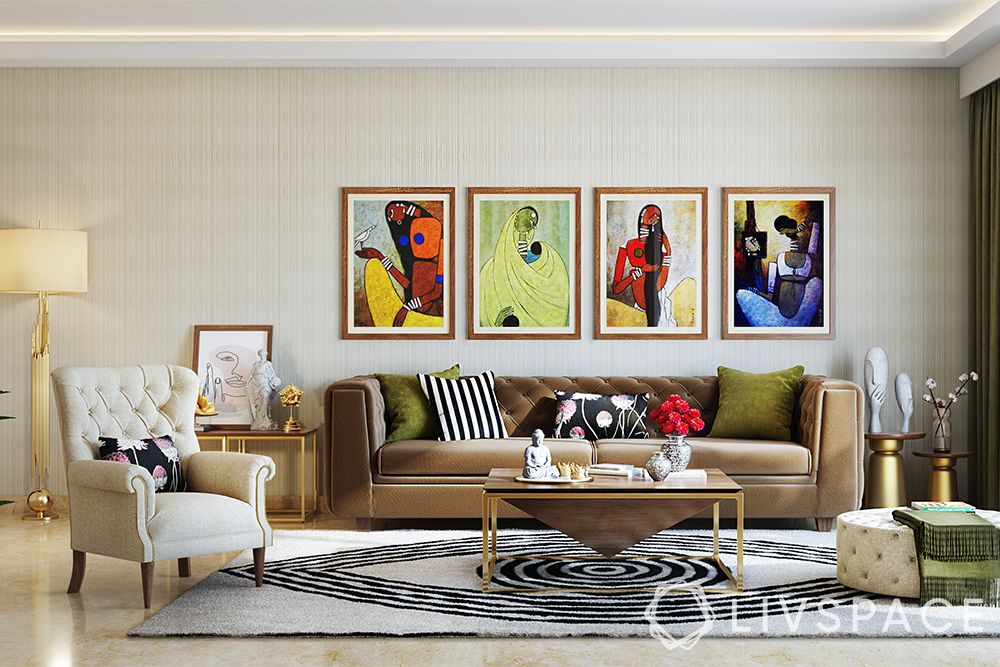 Choosing the right piece of art is a very underrated yet important process for any luxury hotel room design. Here, the Taj Mahal Palace's extensive art gallery and ITC Maurya's Ashoka sculpture come to mind. Apart from being a beautiful addition to any room, it also stands as a reflection of the design idea chosen for it.
A minimalist painting could be a great accessory to a minimalist living room setup, while an abstract sculpture could stand out in a room with exquisite woodwork. The sky's the limit when it comes to curating your hotel interior design with timeless art!
Pro Tip: Keep the scale of your room in mind when you select any piece of art. If it is too small, the artwork could get lost amidst the rest of the decor and too big could get very overwhelming. The right balance is key.
Check out this luxurious home:
How Can Livspace Help You?
We hope you found our ideas useful. For more ideas and inspiration, check out How Our Designer Turned a Villa Into a Luxury Staycation. If you want beautiful interiors for your home, then look no further. Book an online consultation with Livspace today!
Have any thoughts or suggestions you'd like to share with us? We're all ears! Drop us a line at editor@livspace.com.