Buying art doesn't come naturally to many, not least because we're not all gallery curators and artists ourselves. But it's undeniable that art displays in a home can take the aesthetics of the space up a notch and act as positive visual cues. While furniture makes a home practical, art infuses it with personality and a sense of style. If you're not the most artsy person around and still wondering how to choose artwork for your home, these tips will help you hit the ground running.
Tip #1: Narrow In on a Style of Art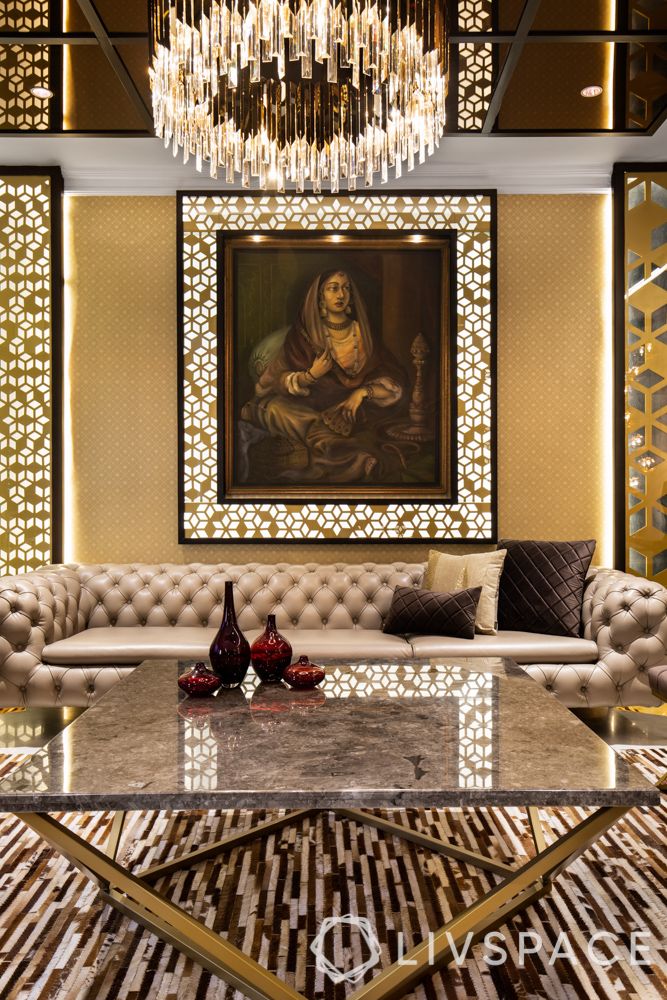 Artwork varies in style, from Renaissance to minimalist and everything in between. You could choose to play it safe with a simple piece that is in line with the room's decor scheme. To create a focal point, though, you'd best use that wall space for an offbeat piece that plays with colours, textures and design. It is also possible to design an entire room around a single statement piece of art like this Maharani painting, which is rather one-of-a-kind.
There are, of course, numerous different ways to categorise art like folk, tribal, art by painters and regional styles.
Tip #2: When in Doubt, Stick With Time-tested Folk Art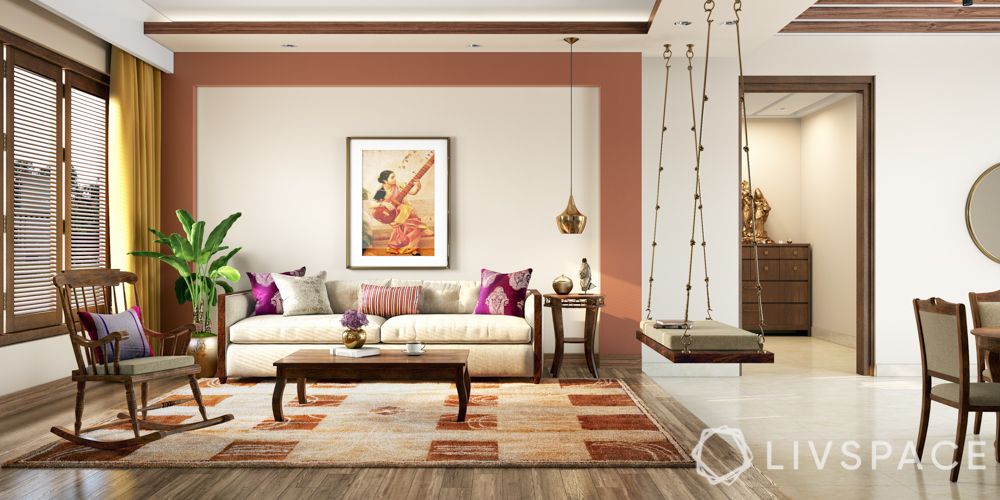 If you have no idea of how to choose artwork for your home, go with a type of art that has never really gone out of fashion! Folk art like Warli or Tanjore paintings are not a passing trend; they have been around for centuries and will continue to do so for more. In fact, you can't really go wrong if you pick one of these classic art forms.
Tip #3: Budget Versions of Famous Artists: Yay or Nay?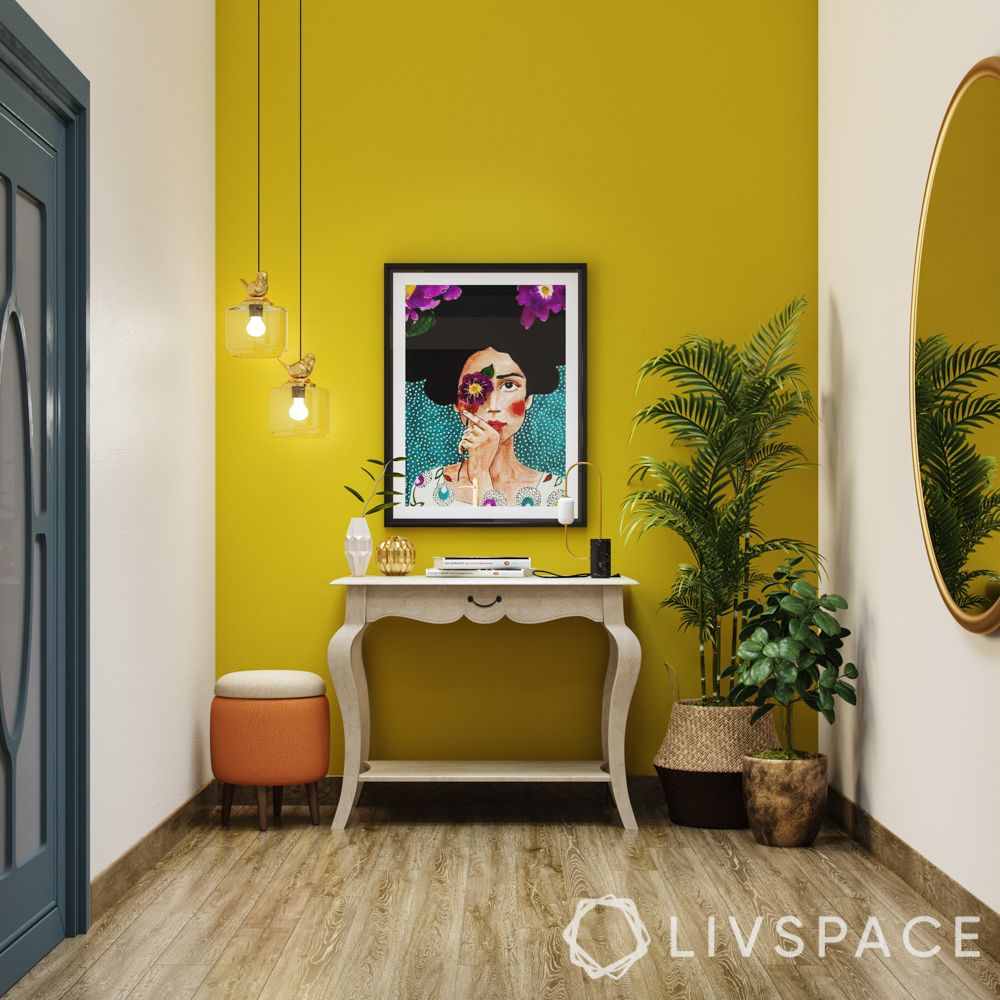 Well, not all of us can afford the Frida Kahlos and Raja Ravi Varmas of the world. At any rate, having a fine taste in art should not be limited just because of lack of resources. But does imitation or budget renditions of famous painters' works look slightly low-brow? Not if you pick a decent version that is inspired by the original instead of being a cheap imitation.
Tip #4: Support Local Artists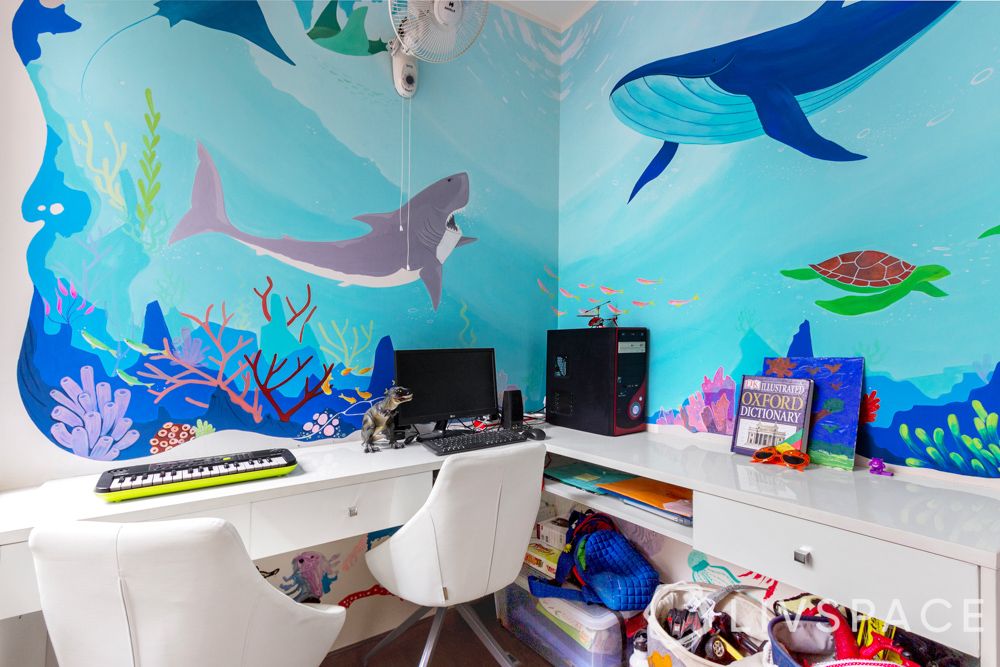 Just like the greats among painters have their place, let the lesser-known local artists also figure in your decor scheme. You will be surprised by how many budding artists you can find locally to turn your walls into painted canvases. Not only is this an economical option, it also helps you become a patron of original art.

Tip 5: Keep Art That Reminds You of Home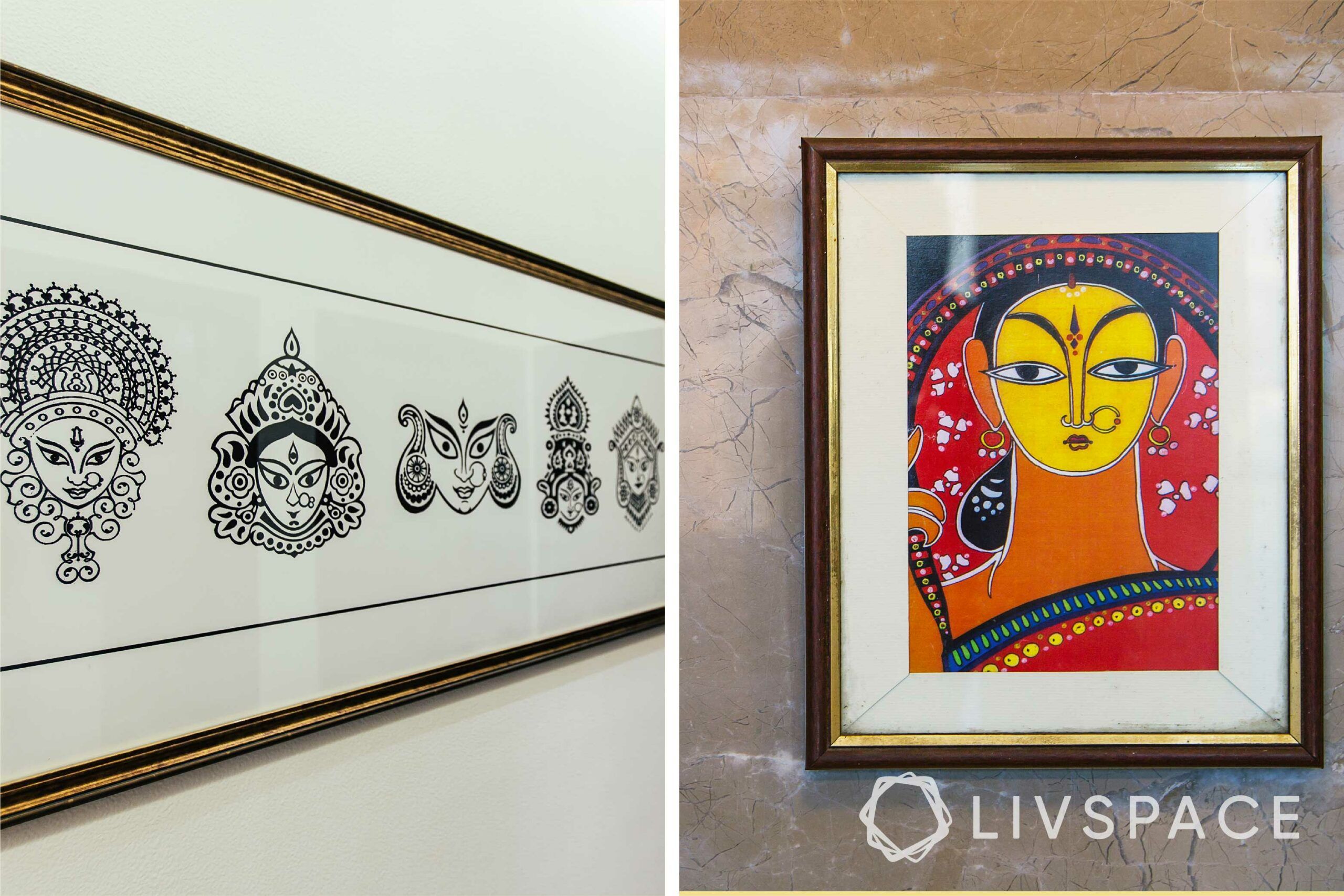 In our moments of crisis, we always fall back on our childhood memories. The place we grow up in always has a very special place in our hearts. That is why, when you are wondering how to choose artwork for home, always keep something from your hometown. It could be a jharoka from the desert stretches of Rajasthan or a Jamini Ray painting from Bengal. What smells like home can never be the wrong choice for your interiors.
Tip #6: Pick up Artwork on Your Travels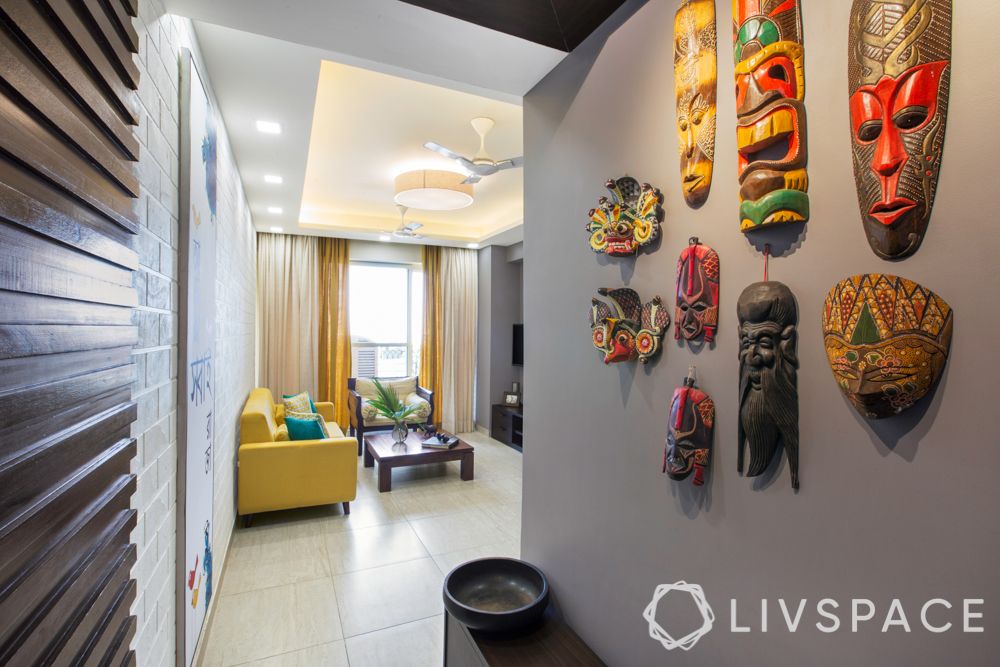 Art never has an objective definition; it means different things to different people. To some, it may be a style statement or expression of personality. To others, it could be all about memories and experiences. If you fall in the latter category, use artwork that you pick up during your travels to decorate your home. You can use a mix of things like Madhubani paintings to exotic African tribal masks in this category.
Tip #7: Decide Where You Want to Place Artwork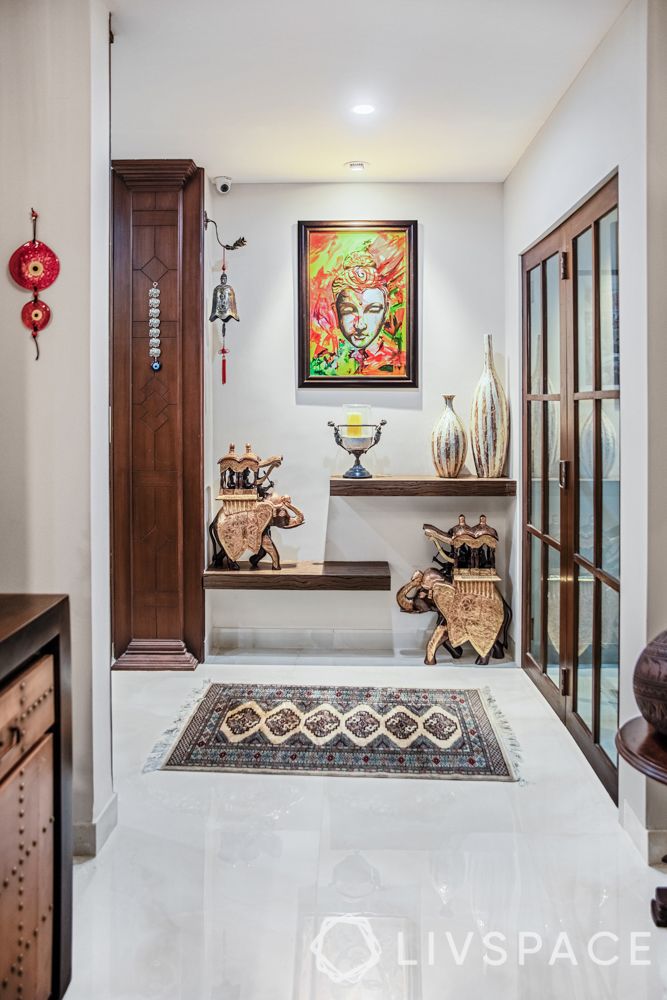 Artwork no longer needs to be hung up on the wall and kept there– it's much more versatile than that. Framed artwork can be kept on the floor against the wall, even layered with smaller pieces to create a focal point. They can be used to create vignettes alongside personal items. Depending on where you plan to put the piece, you'll need to decide the size, framing (or lack thereof) and other details.
Tip #8: Pick the Right Size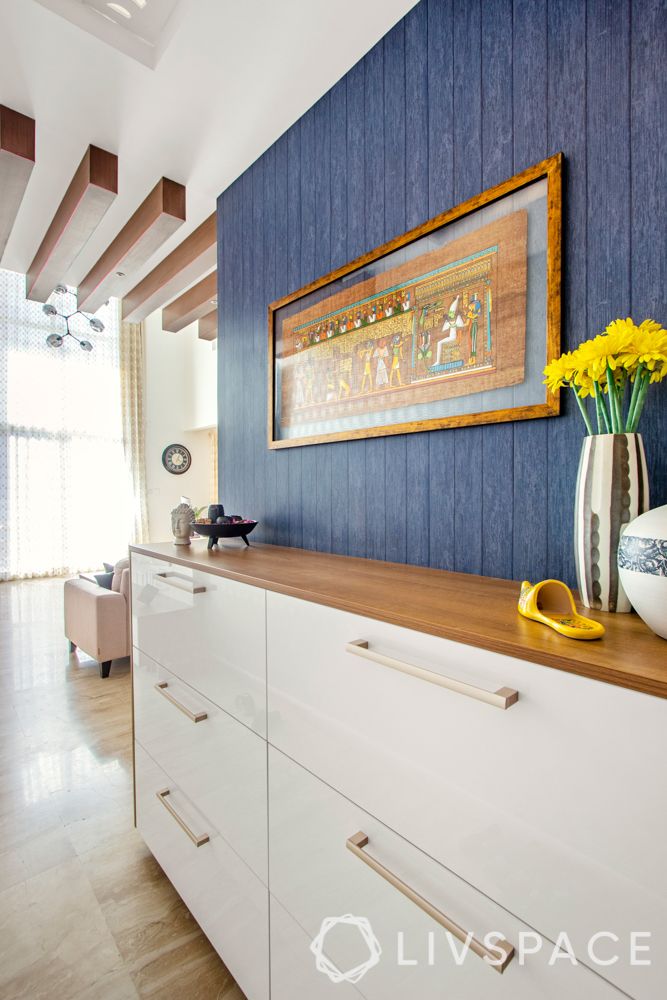 The size of your artwork matters– it can either look perfect or out of place in your room of choice. For math enthusiasts, multiply the width and length of available wall space by .57 and .75– this will tell you what size range to keep. Those who prefer to eyeball it, you'll want a piece that covers either 4/7th or 3/4th of your available wall space. Keep in mind the thickness of the potential frame if you're buying just a print or mounted canvas.
Tip #9: Fix a Budget and Don't Cross It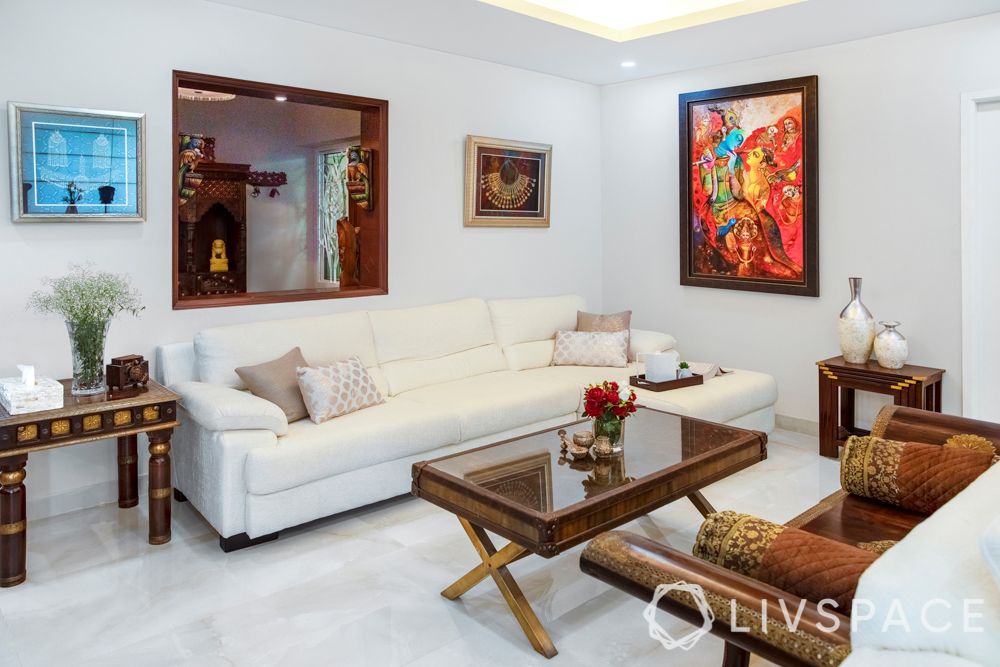 With artwork, there is a spectrum of prices depending on mediums, artists, age, popularity and much more. This means a fixed budget is key as art could well blow a gaping hole in your wallet. Mass-produced art websites are ideal for those on a budget. Art fairs and gallery exhibitions are where to go if you want a renowned or unique piece. Swing by low-key artist exhibitions, fairs and vintage markets, too, because chances are you'll find a gem or two there!
Tip #10: Choose an Optimum Number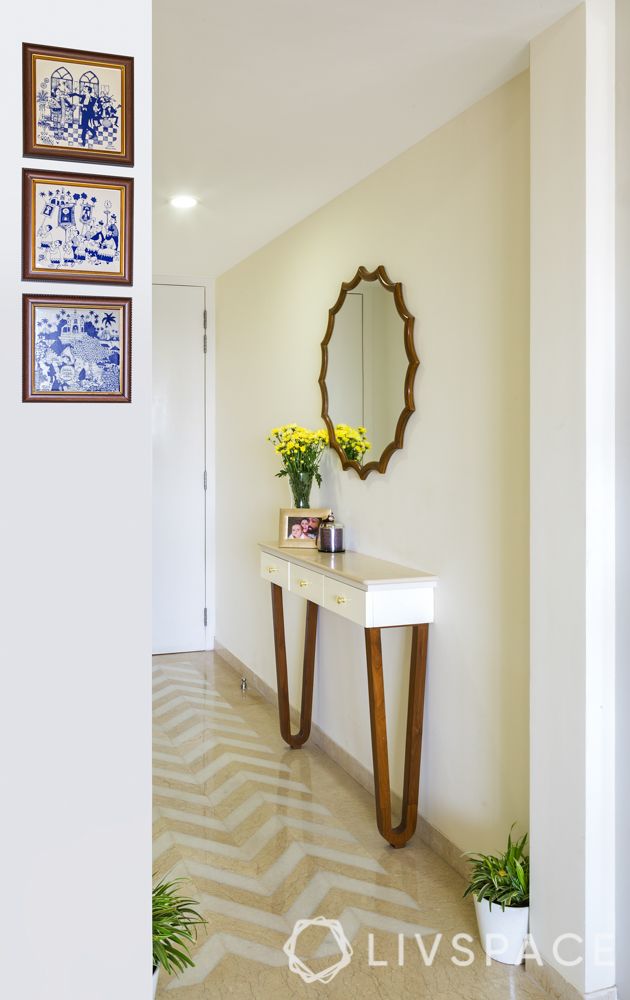 You could choose to display the lone art print or group pieces together for a gallery wall effect. For single pieces, tip #2 works best. However, if you want a gallery wall, it's best to map it out first to see how many pieces you need and of what shapes and sizes. You can do this on a giant piece of cardboard, taped newspapers or on the wall itself, with painters' tape. The last option is great if you want to figure out where to drill holes.
Bonus Tip: Frame DIY Art That Feels Like 'You'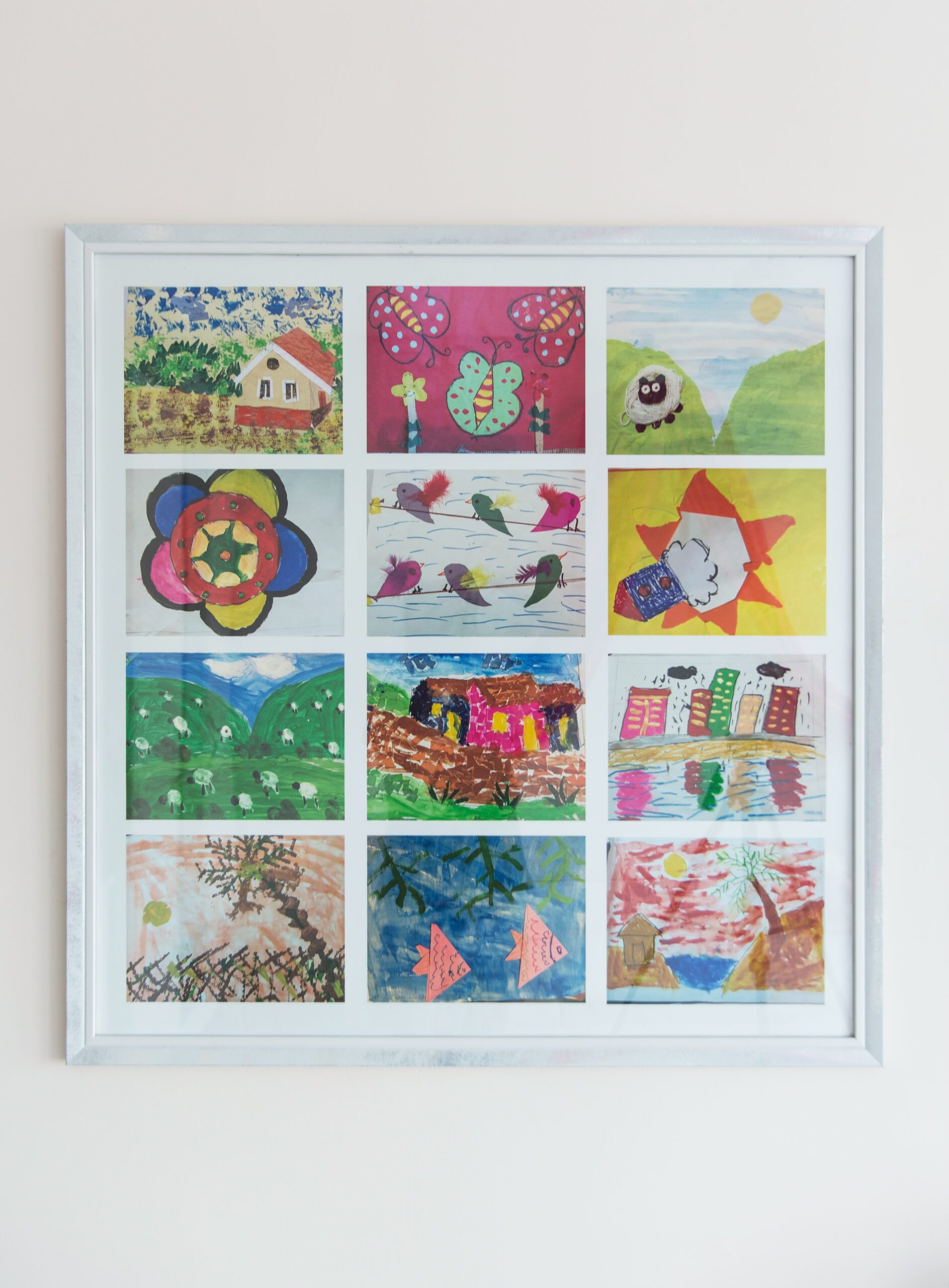 While all the other options here are about sourcing the right kind of art for your home, this one is about making some on your own. Trust me, there really isn't anything that expresses your personality as well as DIY art. If you have kids, frame the art they create over the years; it's the best time lapse capsule for them when they grow up.
Armed with these tips on how to choose artwork from your home, you'll all set to speak from the heart with art! For more inspiration, Resin Art for an Insta-worthy Home.
Send in your comments and suggestions.