The simplicity of the color appeals to many, but most of us are often confused on how to decorate with white. With our pristine collection, we show you what to add and what to avoid while decorating white rooms.
How to decorate with white #1: Say it with rugs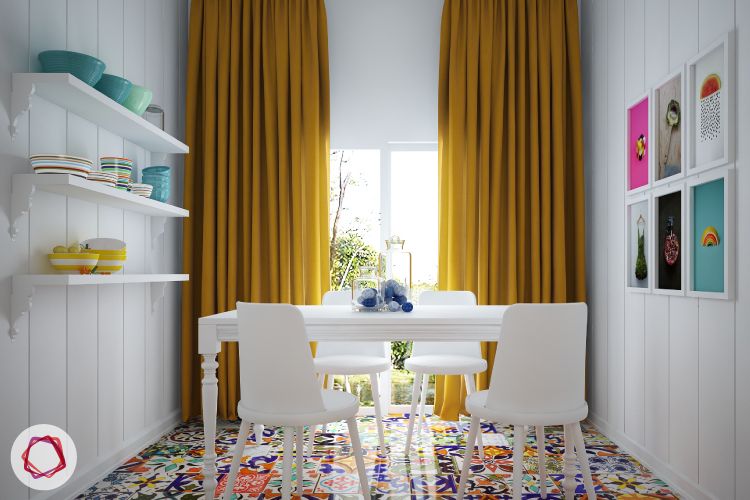 White is the perfect canvas for bright colors. In this dining room, a medley of hues on the floor rug adds dynamic movement to this small space. Everything else in the room – from the crockery to the drapes – borrow colors from the rug for a cohesive look.
How to decorate with white #2: Mix up patterns and textures

Love white too much to taint it with colors? You can give your decor an interesting twist just by mixing patterns in different shades of white (e.g., snow white, ivory, etc.) or by playing with the same shade of white in various textures. A simple black and white artwork atop the bed breaks the monotony of the white brick walls in this master bedroom. Alternatively, you can mount an intricate carving in white stone on plain white walls.
How to decorate with white #3: Style with stencils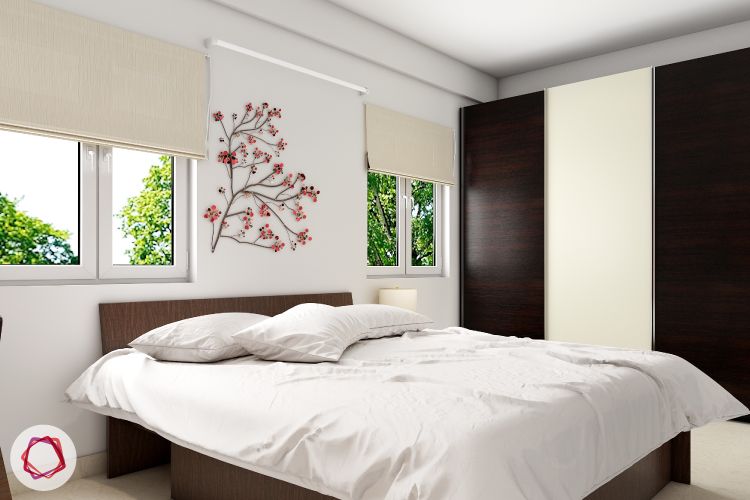 Pick a couple of stencils that reflect your personality or the mood of the room. Just like with colors, white walls work as the perfect backdrop for your stencils. Choose your stencil according to the size of your room or wall so that it doesn't overwhelm the white space or go unnoticed in some corner.
How to decorate with white #4: Pick accent furniture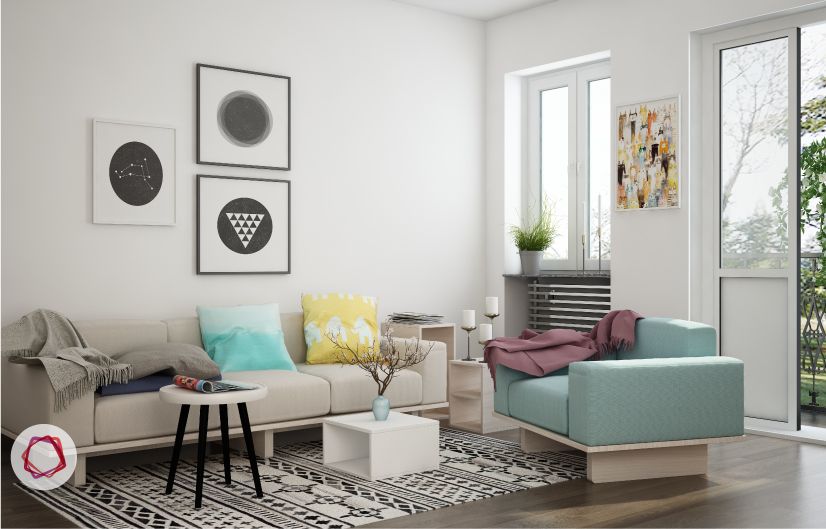 With the right accent furniture, you can instantly elevate the look of your white room. The light blue accent chair stands out in the sea of whites in this drawing room. Your accent piece can be anything – a lamp, room divider or even a coffee table.
How to decorate with white #5: Adding a stunning backsplash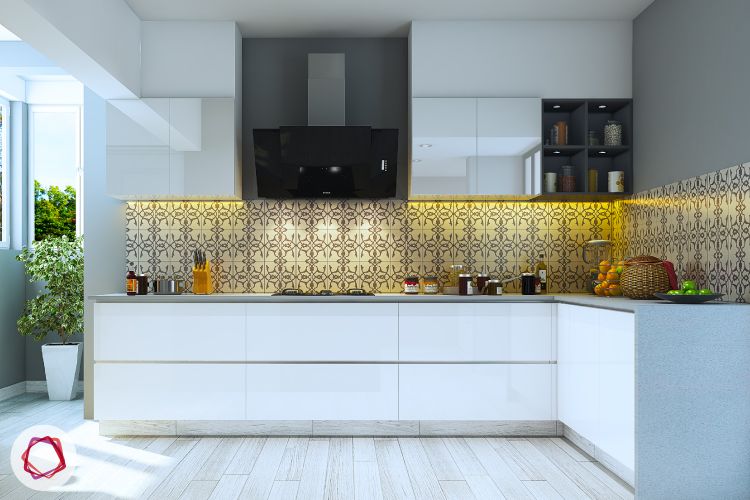 Give your crisp, white kitchen a stylish update with a colorful backsplash. Glossy, patterned, glass paneled, lighted – the options are aplenty. Take care to pick a backsplash that pairs well with the texture of the white cabinets and flooring.
How to decorate with white #6: Scintillating add-ons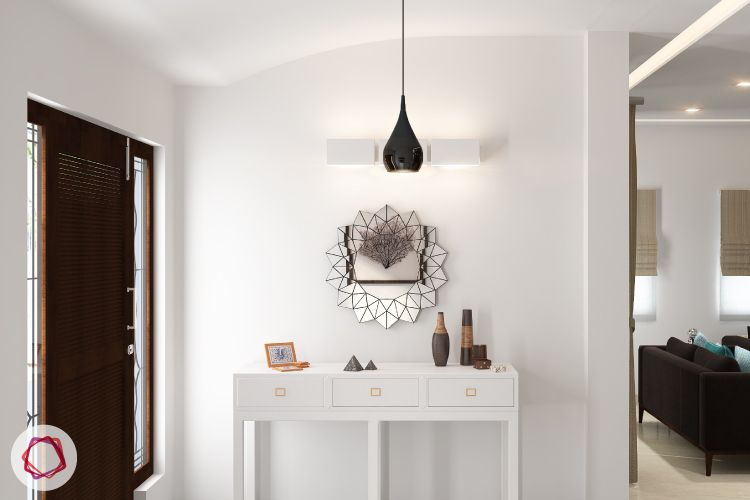 In small or narrow spaces like foyers and entryways, you can amplify white's serene effect by using mirrors and focus lights. It opens up the space and adds a bright, cheerful vibe. Alternatively, you can decorate with mini chandeliers for a sparkling touch.
How to decorate with white #7: Infuse with indoor plants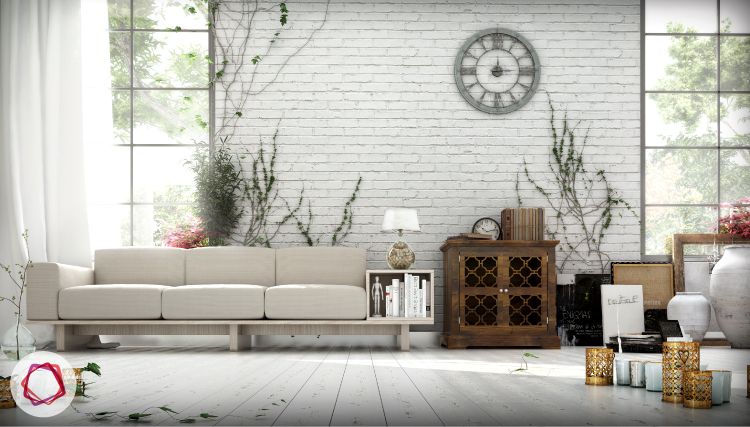 Give a natural, organic feel to your white room with indoor plants. You can let creepers grow wild on a wall, nurture them in hanging pots in your kitchen or have them neatly lined up on the windowsill in your drawing room.
Use any one of these simple tips or mix them up to transform your white room into the stunning haven you desire.