Mirrors can be intriguing and stylish too, apart from their basic functionality. It is common to add them above a dresser or in the bathroom for grooming. Yet, experimenting with mirrors all over the home can bring you some stunning results. Here is how you can decorate with mirrors to give your room an oomph factor.
#1: Decorate With Mirrors to Make Your Space Appear Larger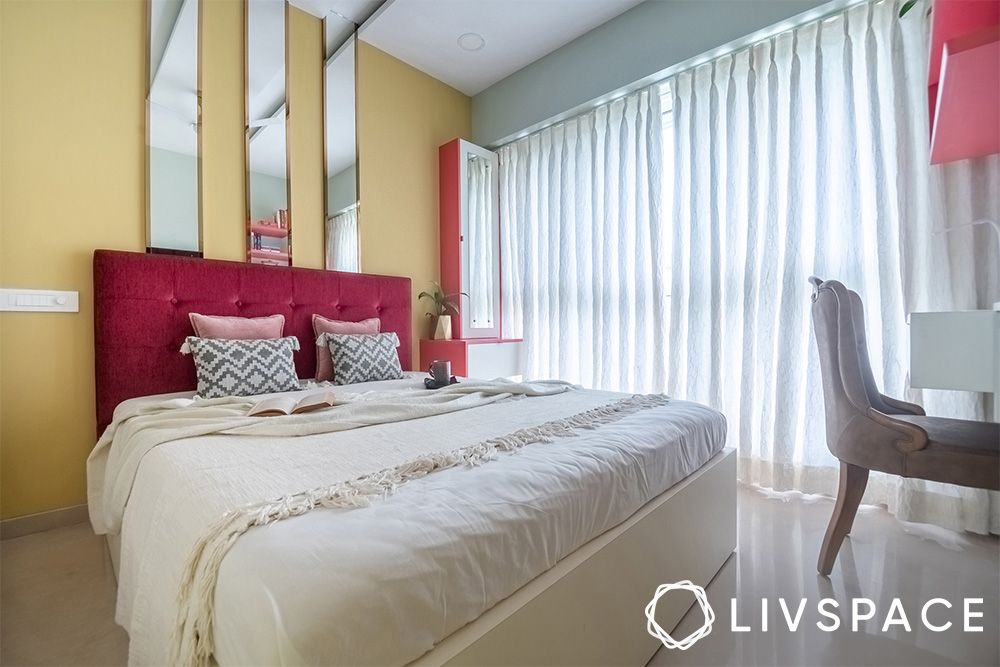 One of the biggest benefits of mirrors is that they can make your space look larger. So, more than just giving you mirror decor ideas, we are here to help you create a more functional space. If you have a small room and a tight budget, use strips of mirrors instead of a full one to make the room look big, without being expensive.
ALSO READ: 5 Easy Ways Living Room Mirrors Can Amp Up Your Living Space
#2: Use Mirror Decor as an Accent Piece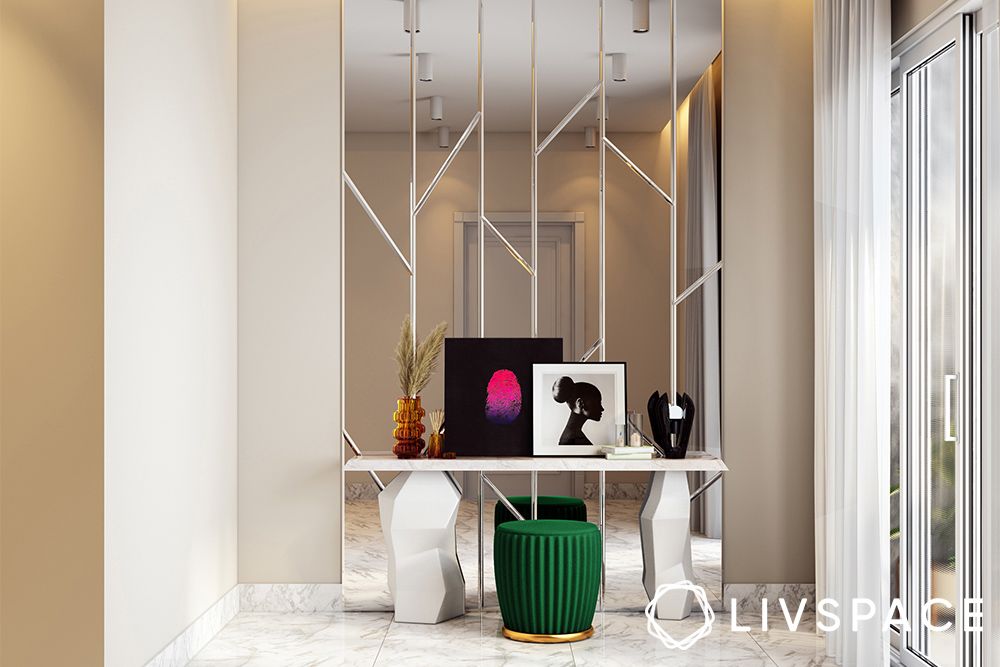 A great way to fill up a black wall, and keep it subtle without flashy colours and wall treatments is to add mirror decor as an accent piece. A simple mirror or a decorative one can change the look of the room in a jiffy.
#3: Mirror Decoration for Accent Furniture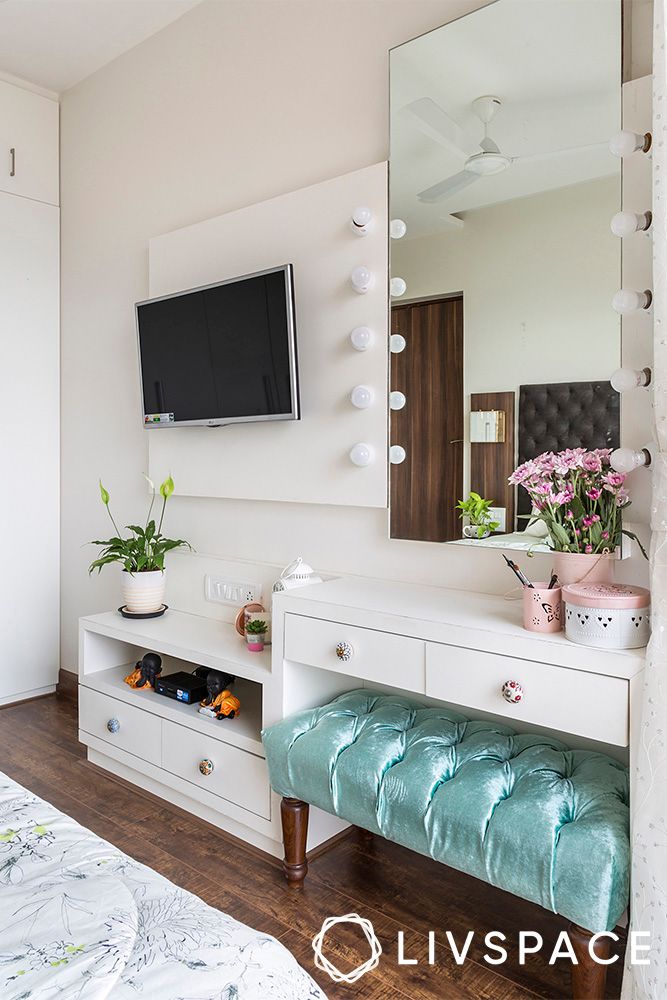 Did you know that mirror decoration can also be used in your furniture? Since your dresser already needs a mirror, you can go ahead and get yourself a trendy mirror design like a Hollywood mirror.
#4: Headboard Mirror Decoration at Home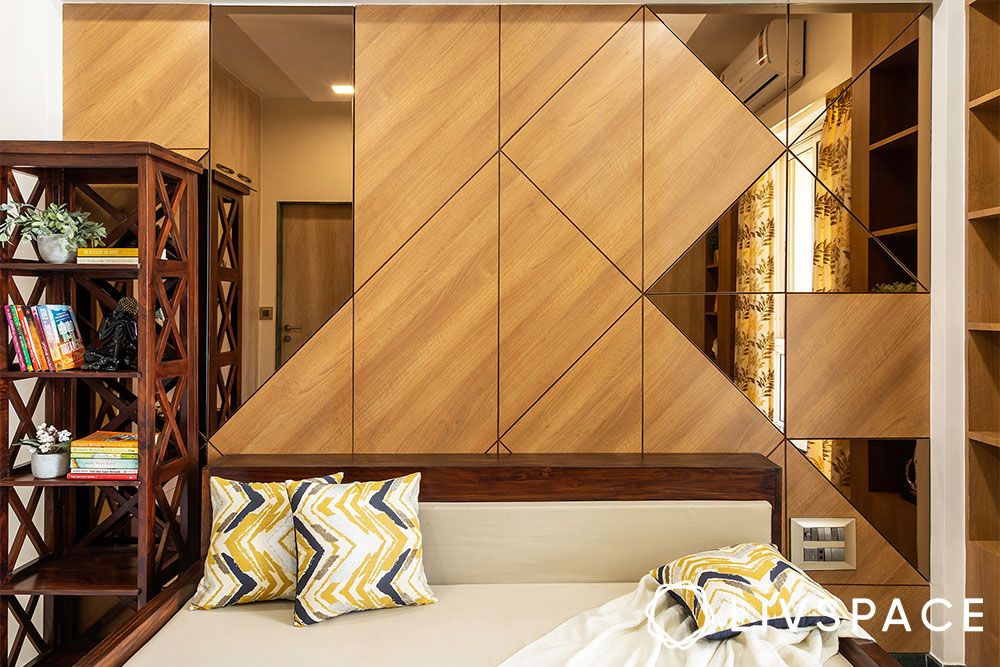 If you are looking for unique mirror design ideas, consider doing up your headboard with mirrors. However, do not try this idea if you have children at home. Instead of your bed, you can also opt for a daybed with a mirrored headboard in a lounge room.
#5: Mirror Design Ideas in Place of Art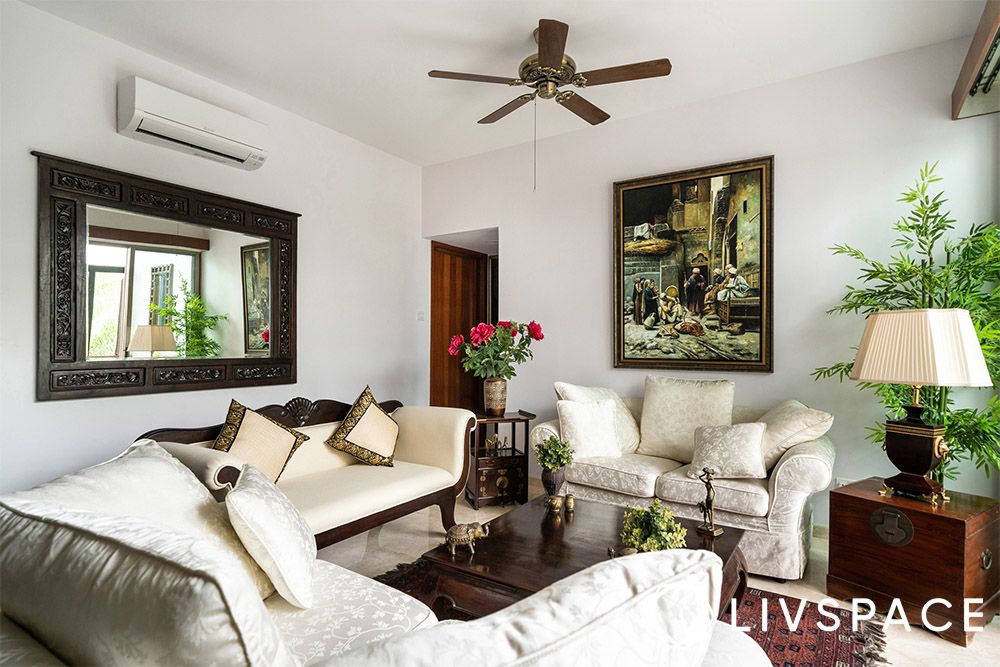 You won't have to look for pricey works of art as you can decorate with mirrors instead. Create a mirror collage at home, be it simple or a mix of eclectic pieces for that classy touch.
#6: Decorate With Mirrors That Have Extensions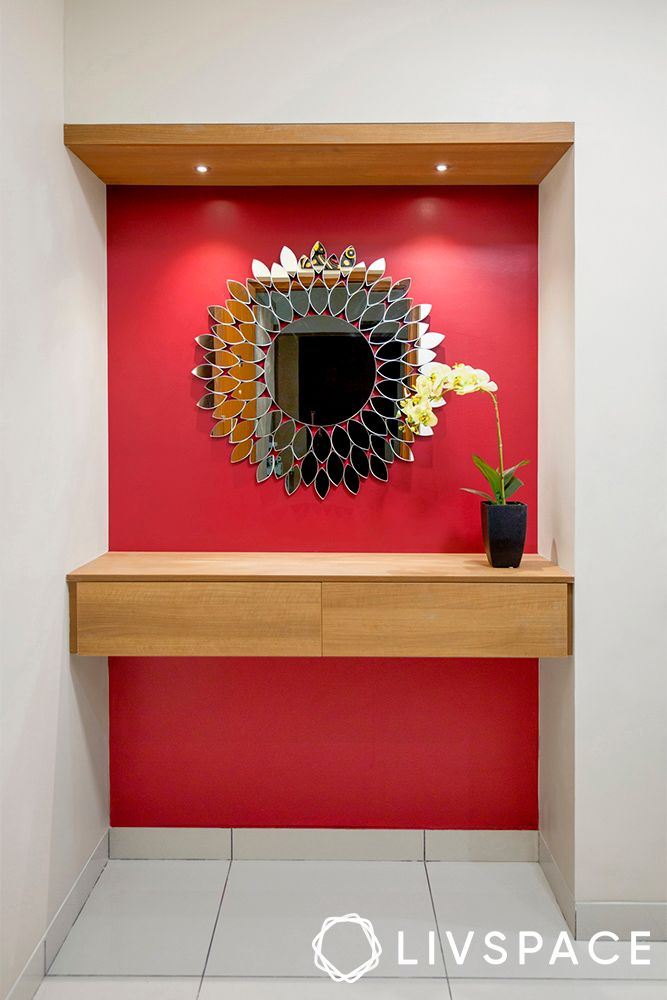 Looking for some stunning mirror decor ideas? You can always decorate with mirrors that have an extra flair in the form of some intrinsic details. The best part is that this is an easy DIY which you can create at home. A small mirror with ample decorative beads or even tiny mirrors can accentuate a blank wall or even the whole room.
#7: Curate a Quirky Collection of Mirror Decor
Why not decorate with mirrors by replacing a regular gallery with a mirror assembly? The more the merrier, when it comes to mirror decoration, as it reflects the theme of your room and still balances the whole effect.
#8: Mirror Decoration With Illusionary Frames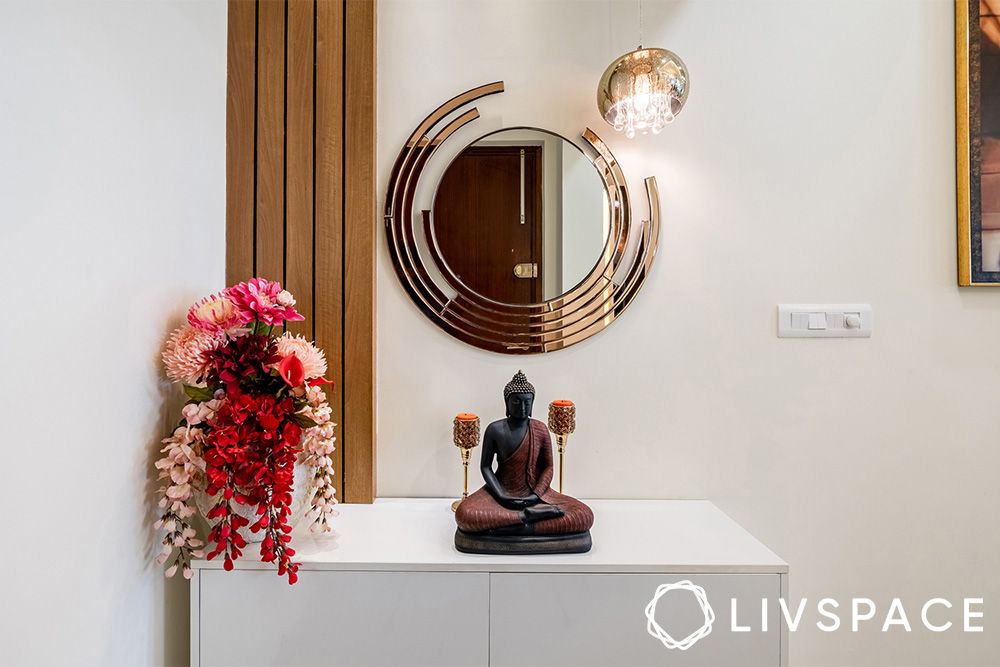 If you are looking for mirror decoration ideas, illusionary frames can look amazing in modern flats. Mirrors are enchanting and creating an illusionary frame can capture people's attention. While staring at it can make your head reel, the beauty of it is just unmatchable when placed on a bare wall.
#9: Decorate With Mirrors in the Foyer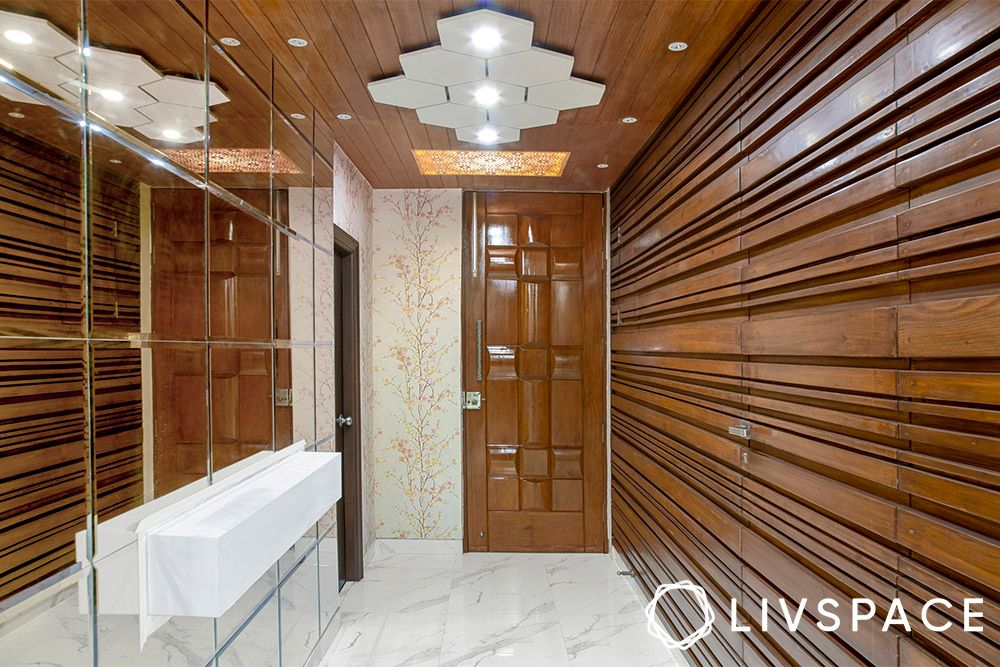 Often we debate whether we should decorate with mirrors in the foyer. Decorating the foyer with a simple, large mirror can make it look classy along with helping you check yourself out before heading out the door or welcoming guests inside.
#10: Mirror Decoration at Home With Plants as Decor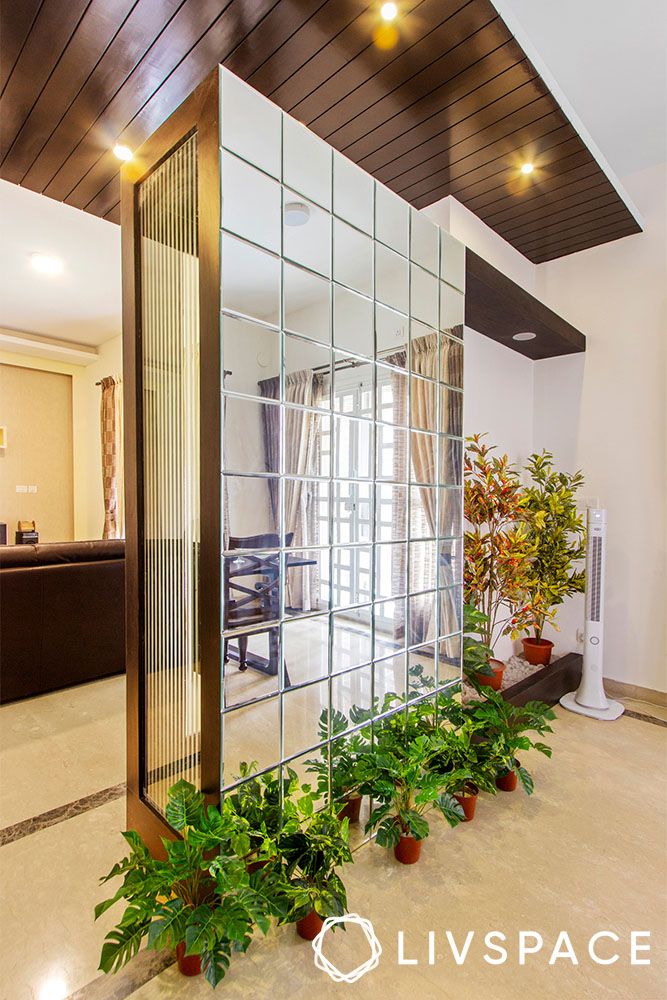 Biophilic design, or decorating with plants, is gaining popularity and is among the top design trends of 2022. If you want to elevate the look of your space, opt for mirror decoration at home with plants surrounding it. This will make your room look both fresh and spacious.
#11: Mirror Decoration Ideas That Will Maximise the Light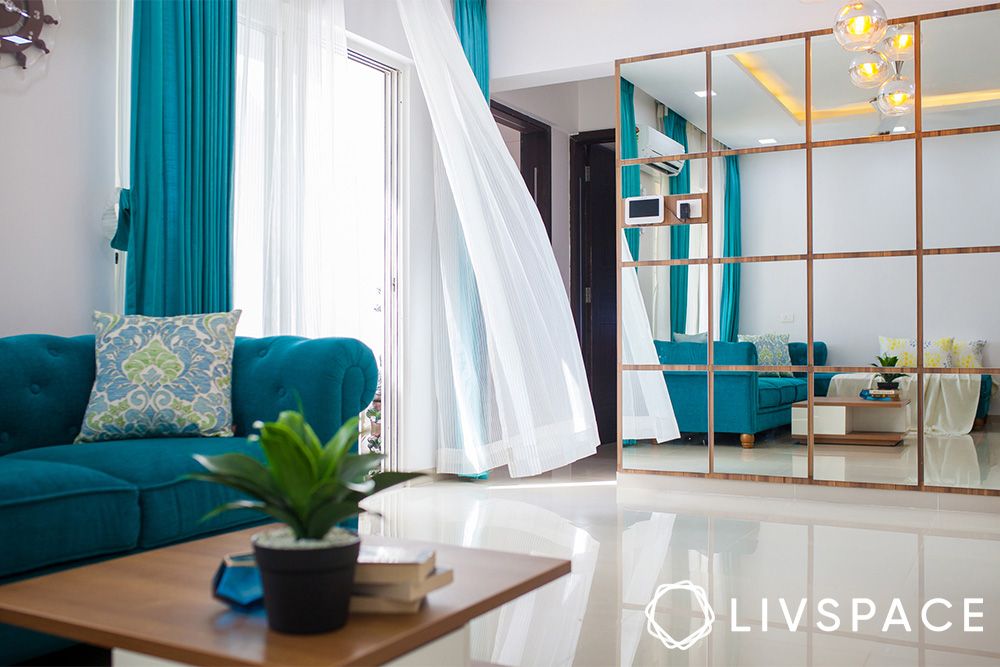 Bright, natural sunlight can make even a small space look large and spacious. Mirror decoration ideas, apart from acting as decor, can also maximise the amount of natural light flowing in.
#12: Decorate With Mirrors That Have Tantalising Trims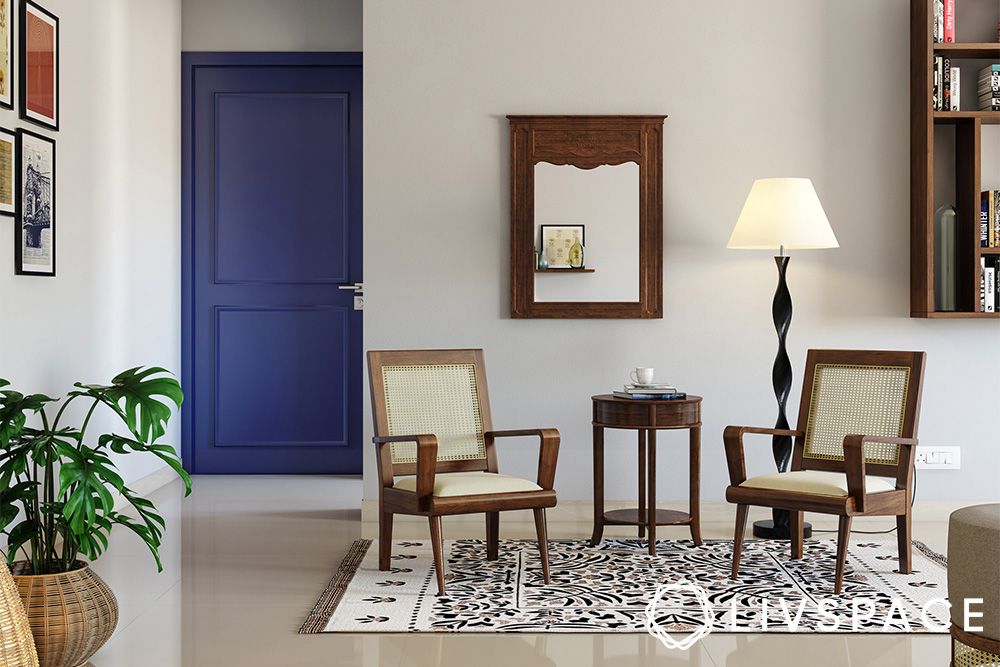 If you want mirror decor that is unique and trendy, opt for trims around the frame. These trims can be simple or bold, depending upon the look you want to achieve.
#13: Mirror Decoration Ideas Using Reflections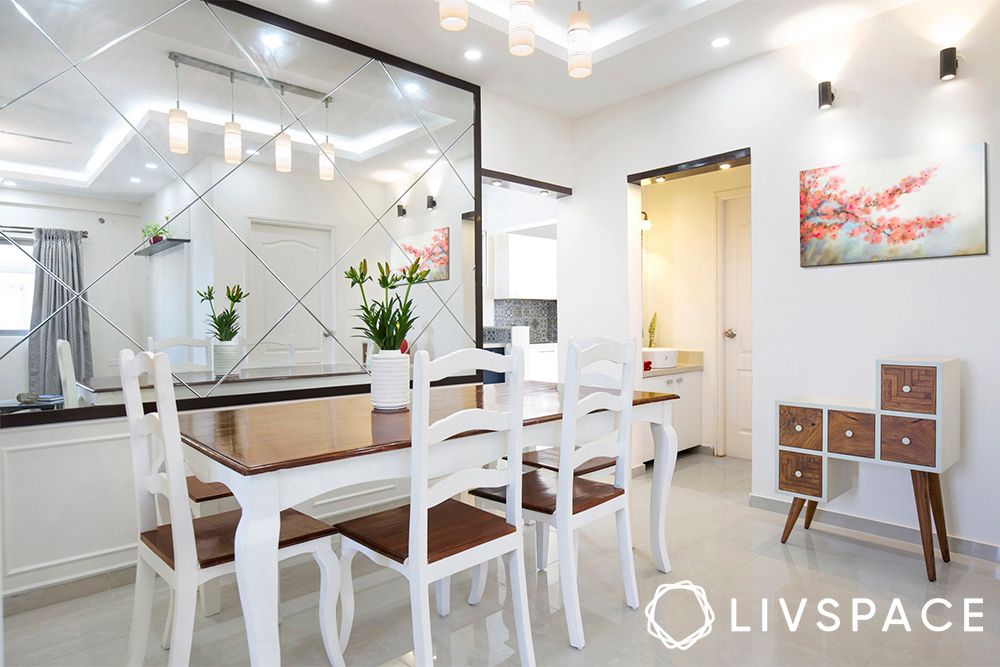 If a tiny mirror can do wonders, try covering a wall with it! We did it and the result is not just amazing, but ritzy too. This is a fabulous way to decorate with mirrors and add some glamour to the room.
#14: The More the Merrier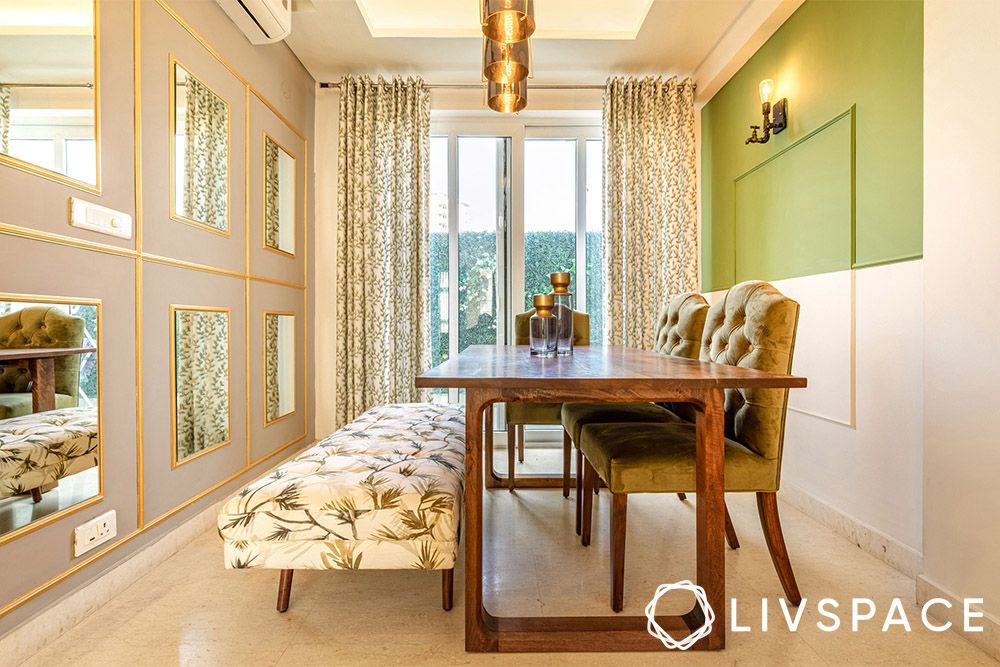 Why stop at one when you can choose many! If you have ample space on a wall, opt for mirror decor ideas using multiple mirrors. You can even choose mirrors in different shapes for a quirky look.
#15: Add to a Gallery Wall
Galleries are an easy way to elevate the look of a blank wall. And if you want to take it further, you can mix up your photo frames with some mirrors as well!
We hope these tips can help you decorate with mirrors at home.
ALSO READ: How To Decorate With Mirrors?
How Can Livspace Help You?
We hope you found our ideas useful! If you want your home to be just as beautiful, then look no further. Book an online consultation with Livspace today.
Wondering how our customers feel about working with Livspace? You can check out the Livspace reviews here!
If you have any thoughts or suggestions, write to us at editor@livspace.com.