Mirrors can be intriguing and stylish, apart from their basic functionality. It is common to add them above a dresser or in the bathroom for grooming. Yet, experimenting with mirrors all over the home has brought some stunning results. Here are some mirror decorating ideas that can give your room an oomph factor.
Mirror Decoration Ideas #1: Accent Piece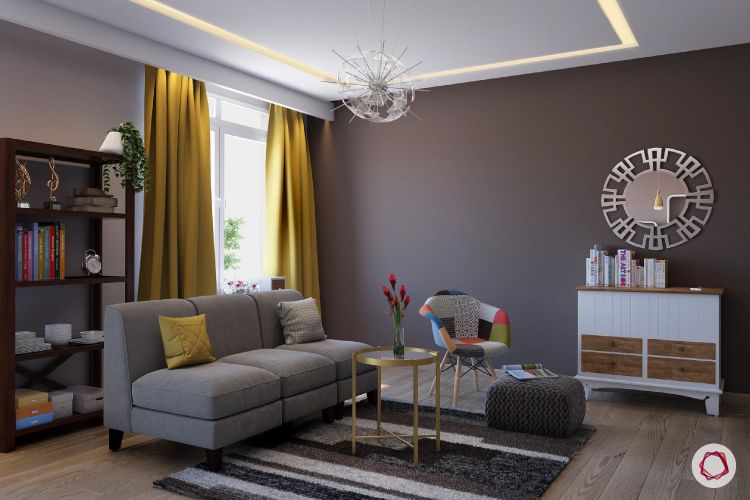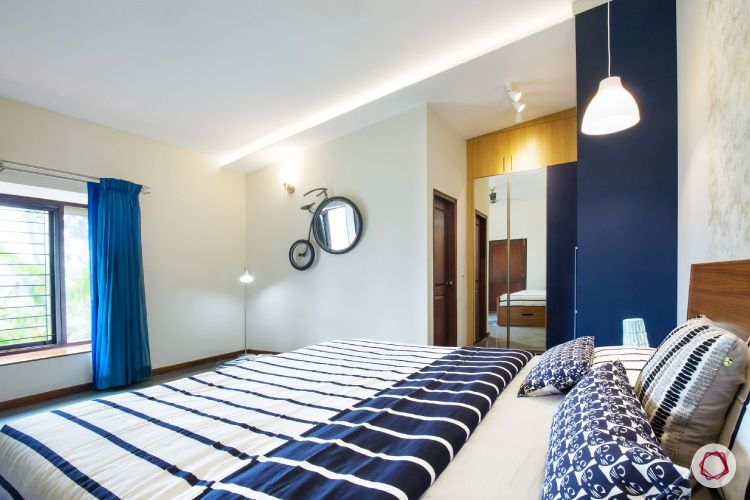 A great way to fill up a black wall and keep it subtle without flashy colours and wall treatments is to add it as an accent piece. A simple mirror or a decorative one can change the look of the room in a jiffy.
Mirror Decoration Ideas #2: Graceful Frames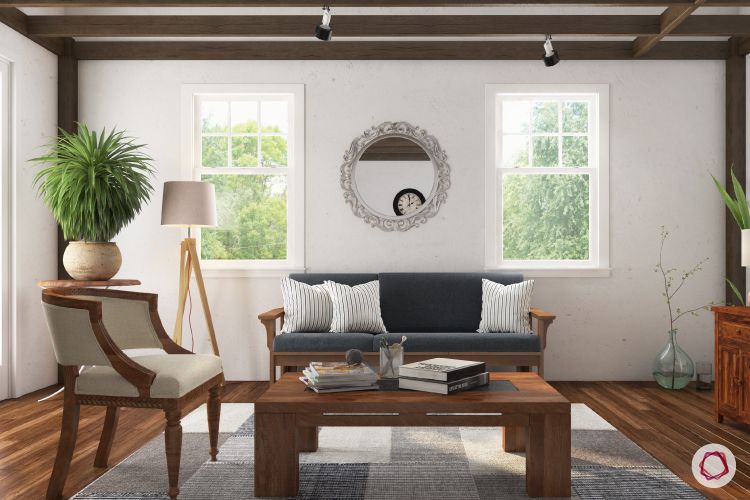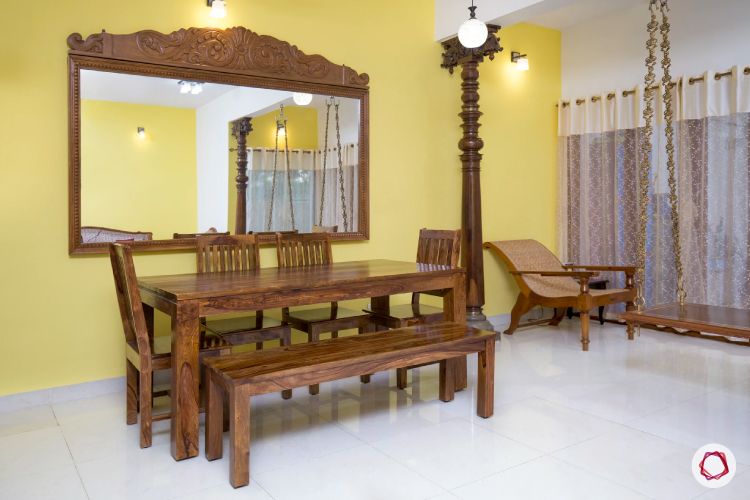 While mirrors are wonderful on their own, adding detail with a lovely wooden or metallic frame can turn into the star attraction. Small or big frames, the effect is definitely splendid!
Mirror Decoration Ideas #3: Enchanting Extensions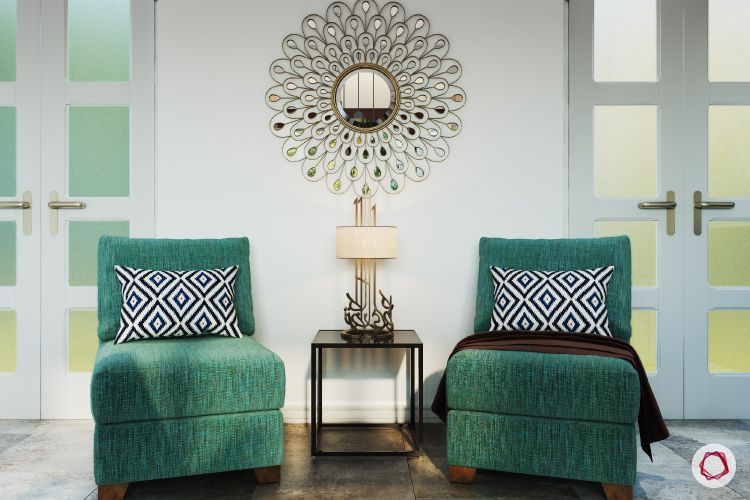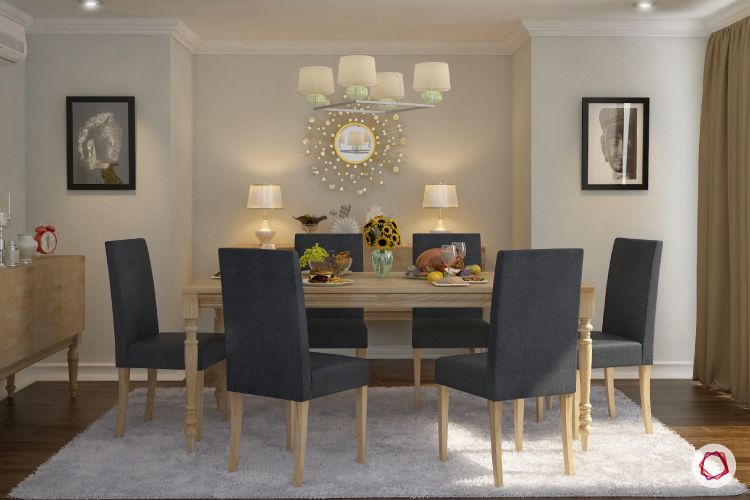 It won't hurt to add a bit more flair to the mirror with intrinsic details. The best part is that this is an easy DIY which you can create at home. A small mirror with ample decorative beads or even tiny mirrors can accentuate a blank wall or even the whole room.
Mirror Decoration Ideas #4: Illusionary Frames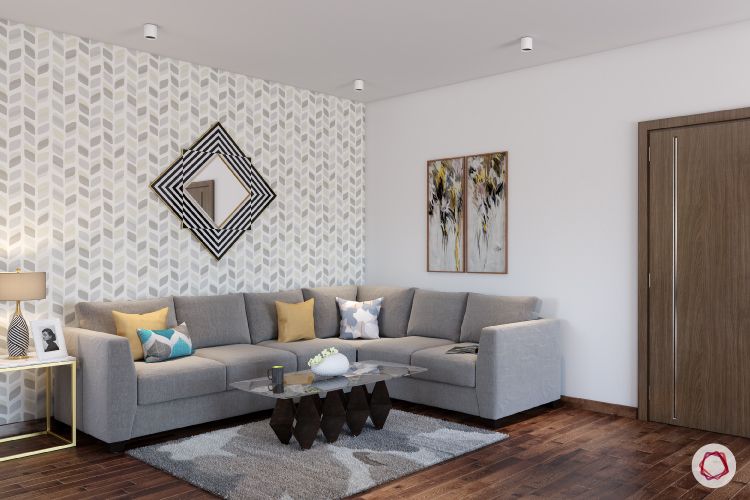 Mirrors are enchanting and creating an illusionary frame can capture people's attention. While staring at it for long can make your head reel, the beauty of it is just unmatchable when placed on a bare wall.
Mirror Decoration Ideas #5: Delightful Foyer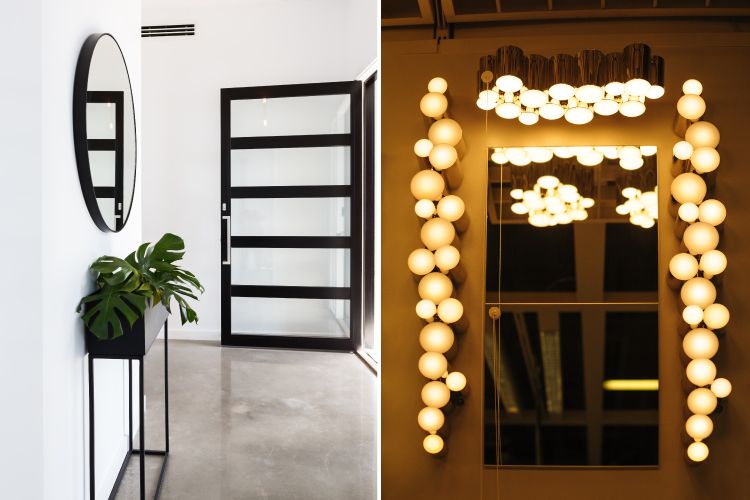 Often we debate over the possibilities of decorating the foyer. A simple, large mirror can both make it look sassy along with helping you check yourself out before heading out the door or welcoming guests inside.
Mirror Decoration Ideas #6: Mirror Frames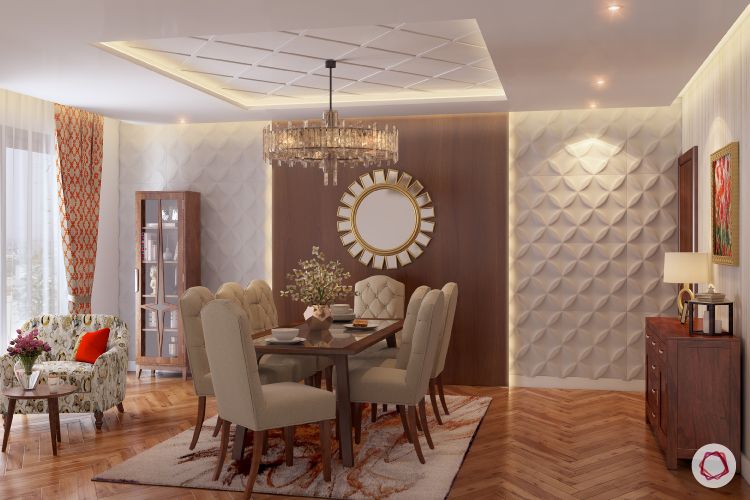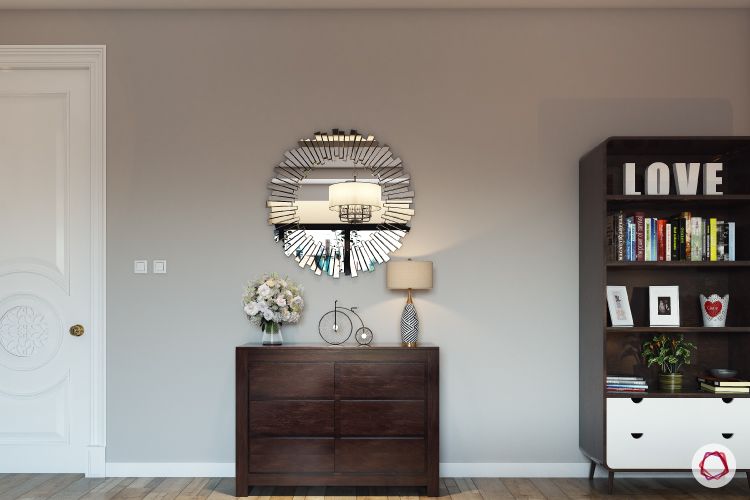 If you're not satisfied with adding frames of wood and metal, why not try a mirrored frame that is both dazzling and captivating at the same time? You'll have innumerable options to choose from in the market.
Mirror Decoration Ideas #7: Tantalising Trims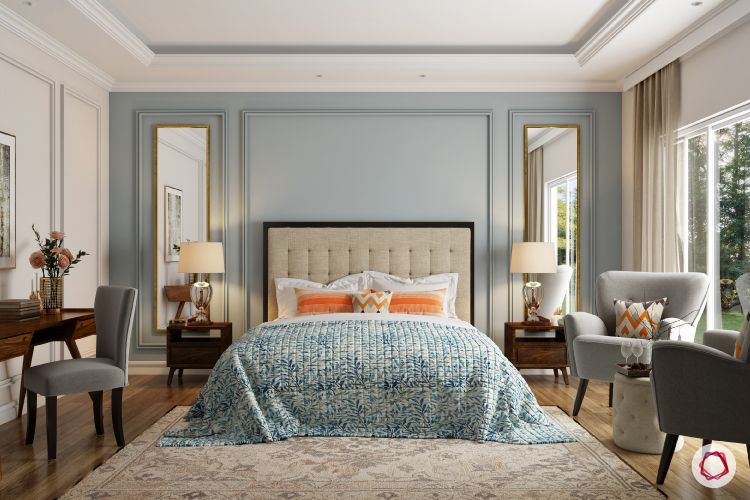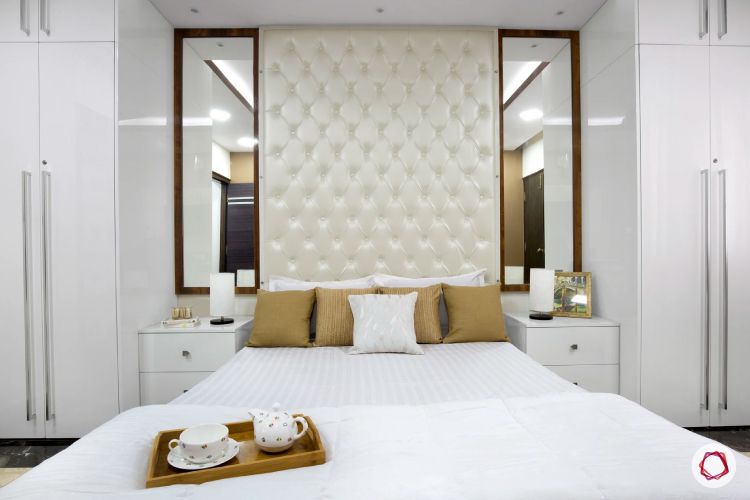 A great way to make your bedroom feel airy and spacious is by adding mirrors beside the bed. These trims featuring the mirror reflect light to make the room look more spacious and bright.
Mirror Decoration Ideas #8: Ravishing Reflections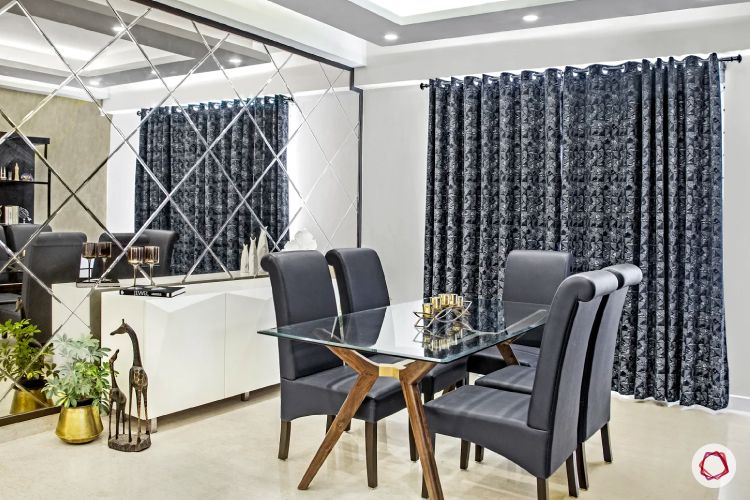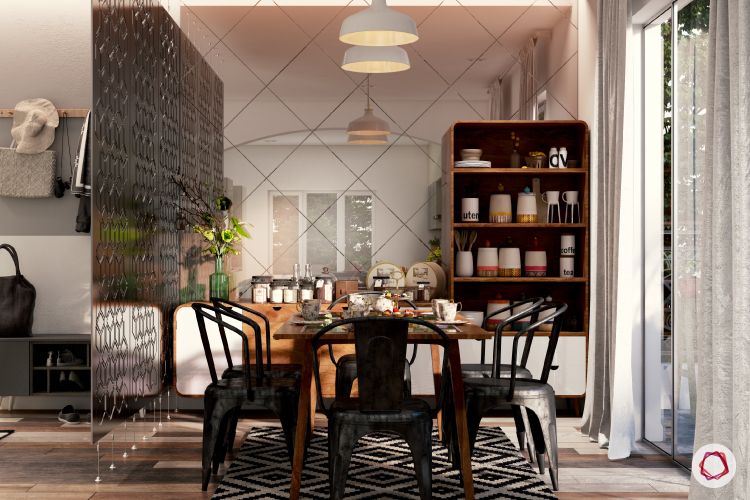 If a tiny mirror can do wonders, try covering a wall with it! We did it and the result is not just amazing, but ritzy too. This is fabulous way to add some glamour to the room.
Mirror Decoration Ideas #8: The More the Merrier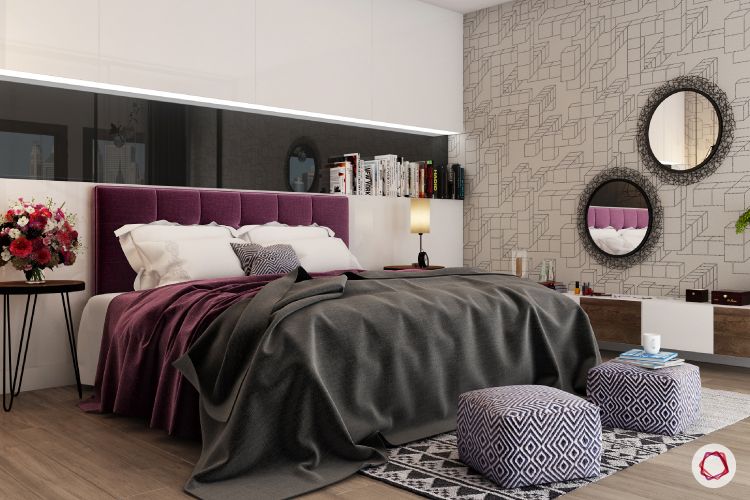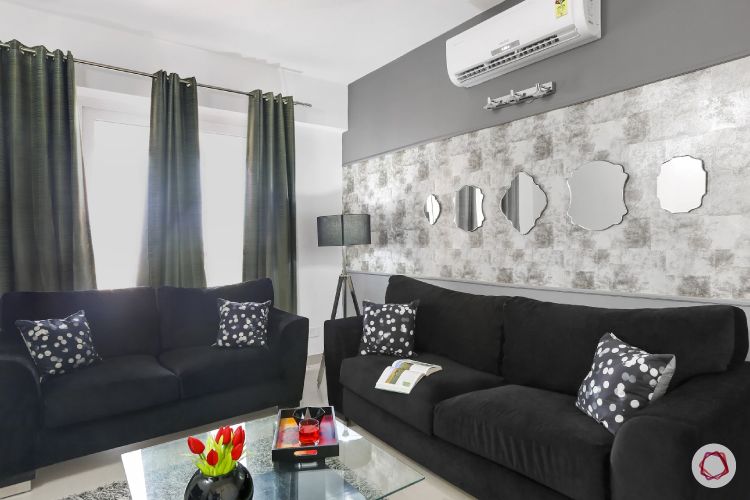 Why not replace a regular gallery for a mirror assembly? The more the merrier, as it reflects the theme of your room and still balances the whole effect.
Mirror Decoration Ideas #9: Artwork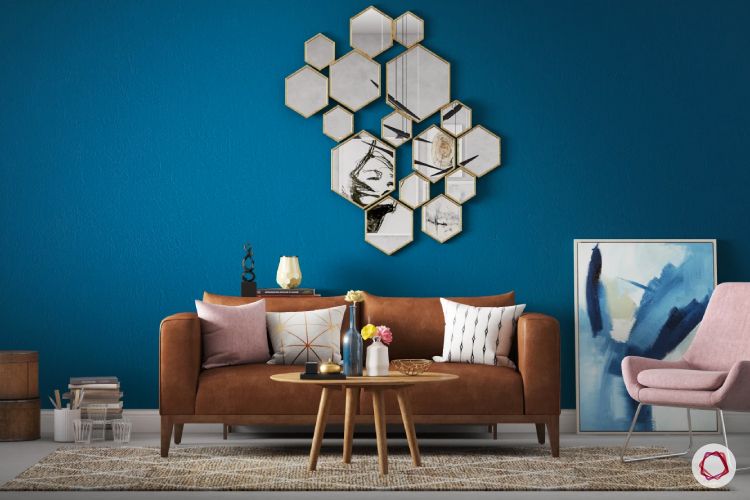 You won't have to look for pricey works of art if you create a mirror collage at home, be it simple designs or a mix of eclectic pieces for that classy touch.
Mirror Decoration Ideas #10: Centre of Attraction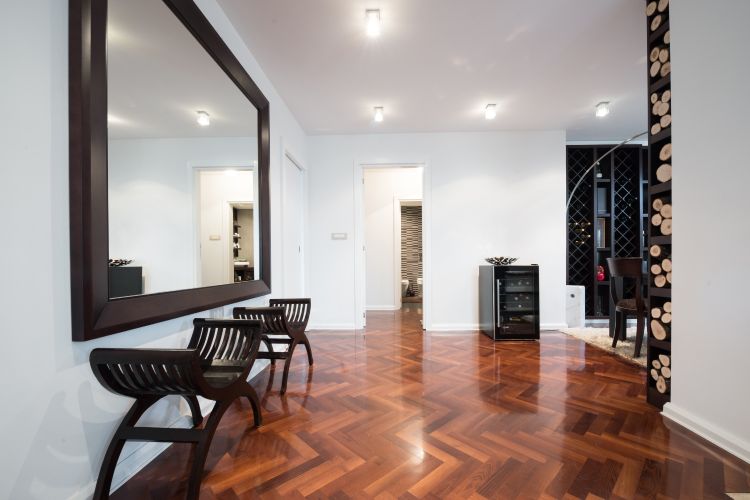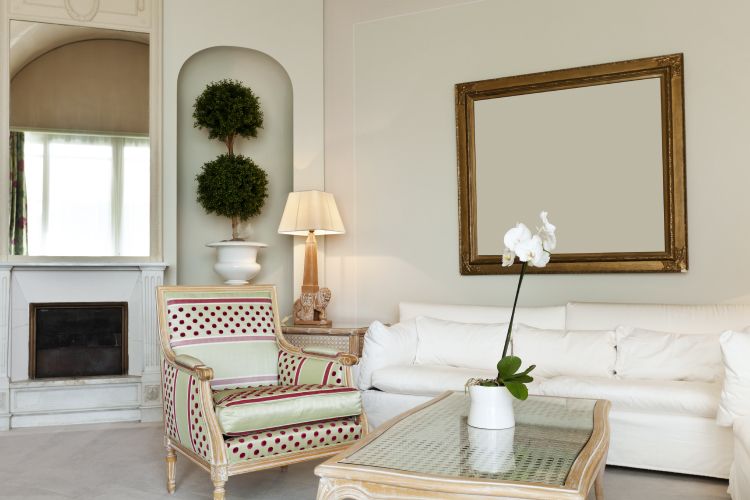 Oversized floor mirrors tie together the whole look of the room. It is a beautiful break for ethnic themes that have many details.
Love what mirrors can do to your home? Let us know how you've decorated your home with mirrors.
— editor@livspace.com